The Full-Time FBA Show Podcast
Over 200 Episodes Featuring
Amazon Reseller

Strategies & Stories
You've found the podcast that will help you unlock the secrets of turning part-time hours into a full-time income via Amazon FBA. Hosted by Stephen and Rebecca Smotherman, this podcast will include conversations about profitable Amazon reseller strategies, proven steps to growing your business, and how to actually make more money on Amazon while spending less time doing it.
On the podcast we'll also feature occasional interviews with successful full-time Amazon resellers who will share their stories, how they got started, the obstacles they were able to overcome, and more about their journey to Amazon FBA success.
Plus, every so often, we'll drop a "podcast perk" which will be a special free gift, limited-time coupon code, or other special opportunity that only podcast listeners will know about. Be sure to subscribe to the podcast today so you don't miss out on anything.
Our Latest Episodes
Scroll down for
full episode show notes

of The Full-Time FBA Show.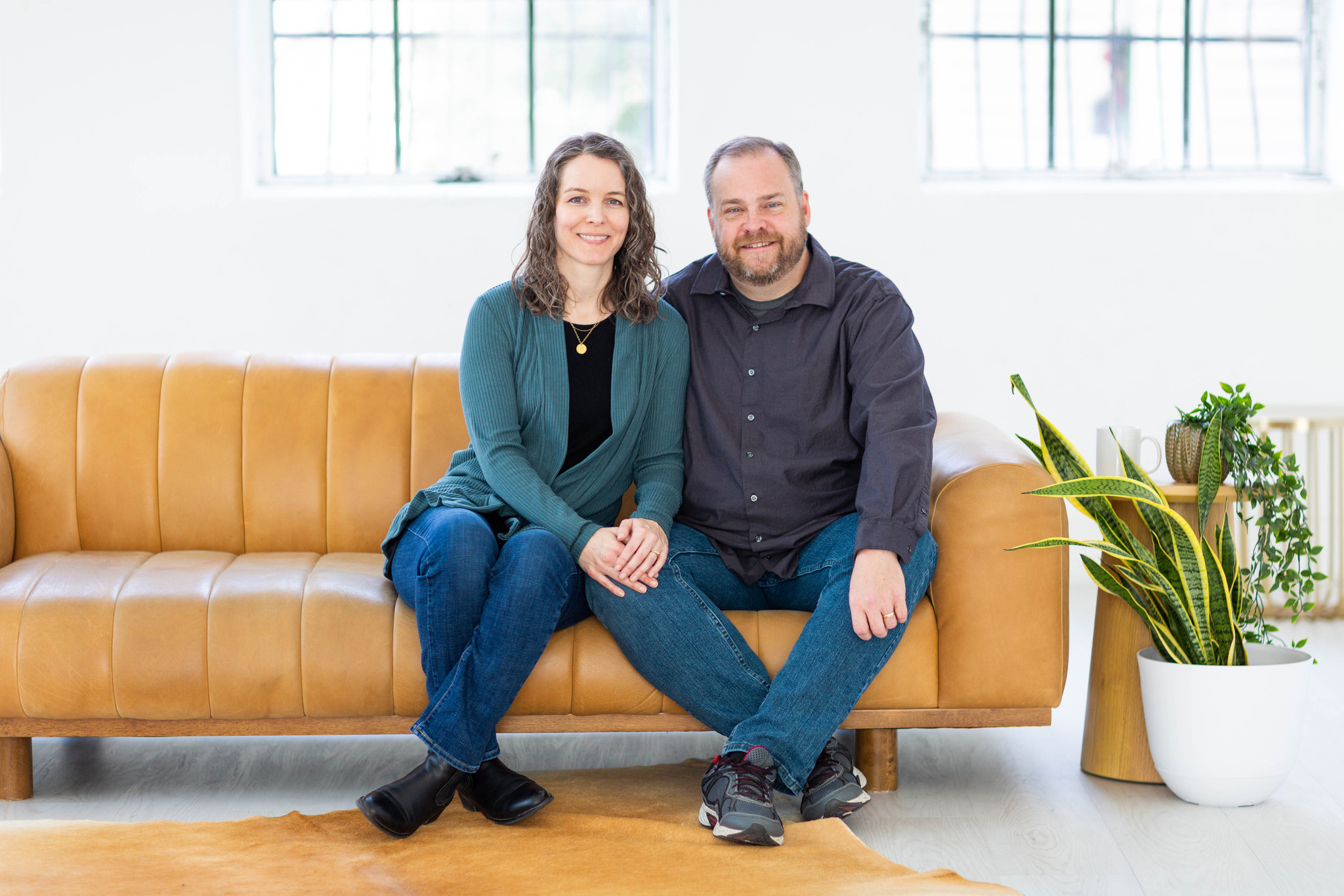 Subscribe to the podcast 
Follow The Full-Time FBA Show on these popular platforms:
Subscribe on iTunes
Follow on Spotify
Follow on Amazon Music (or just ask Alexa to "play The Full-Time FBA Show podcast")
Subscribe on Stitcher
Follow on iHeartRadio
Subscribe on Google Podcasts
Have Feedback or a Question You Want Answered on the Show?  
Click here to access our Contact Us page and in the subject line be sure to mention "podcast feedback" or "podcast question." We'll take all the constructive criticism you can give us, as well as do our best to answer your questions.
2023 Episodes and Show Notes
2022 Episodes and Show Notes
2021 Episodes and Show Notes
2020 Episodes and Show Notes
2019 Episodes and Show Notes

Instructions to Subscribe on iTunes
FIRST, after clicking above link, click on "Listen on Apple Podcasts."

THIRD: Download the episodes of the podcast you want to listen to.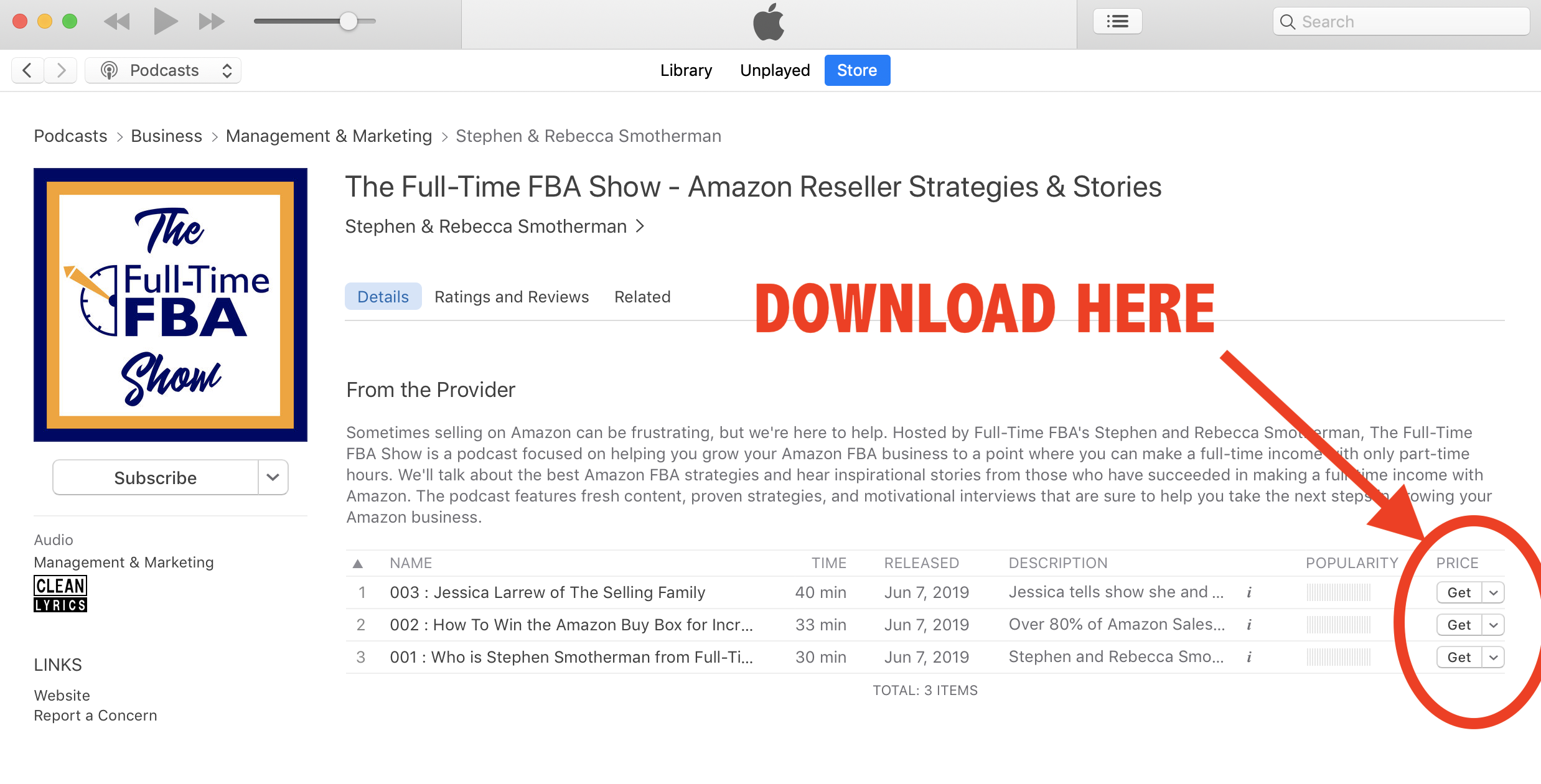 Love the podcast? Please rate and review the podcast. 
Every rating and review helps us out a lot. We read ALL of the reviews and some will even get a shout-out on The Full-Time FBA Show podcast. The better reviews we can get, the more people we can help with their goal of making a full-time income on Amazon.