Here at The Full-Time FBA Show, we do retail arbitrage, online arbitrage, and wholesale, and one of the questions we get asked a lot is, "When are you going to start doing private labeling?" Well, we're not. Many people believe that the real money to be made on Amazon is found in private labeling, but this is not necessarily the case.
Today we define the two different types of private labeling, whether it's your own unique item or applying your label to a preexisting item. From being in control of the product and its modifications to controlling the Amazon product page and price, there is a lot to be said for private labeling, and we give you a full rundown of all of its many pros. Then we break down the difficulty, expense, and time-consuming nature of this method of selling, as well as other pitfalls you may not have considered. To find out why Stephen and Rebecca don't do private labeling, what tried and tested methods they use instead, and what tool they find most useful for achieving results, tune in today!
Listen on the podcast player below.

Like what you hear? Tell a friend… and be sure to leave us a rating and a review. Here's how.
Key points from Episode 96:
Rebecca dispels the misperception that the real money to be made on Amazon is found in private labeling.
Why Stephen and Rebecca would private label only if they had a great idea for a unique product.
The definition of private labeling and its two different types.
The four biggest pros of selling private label items on Amazon.
The five biggest cons of selling private label items on Amazon.
Stephen's warning to people investing in overly expensive private label courses.
Stephen and Rebecca's tried and tested method for achieving success on Amazon.
How Keepa can help you find the right inventory on Amazon.
How you can find out more about Keepa and how to use it.

And more!
Links and resources mentioned in this episode:
Keepa – Amazon product price and sales rank tracker
Right-click here and save as to download this episode to your computer.
More Episodes from the Full-Time FBA Show podcast:
Don't miss an upcoming episode! Subscribe, download episodes, and review the Full-Time FBA Show:

The Reseller's Guide to Keepa
Have you heard about Keepa? It's a tool (with both a free and a paid plan) that can dramatically lower the risk of sourcing inventory items that end up tanking in price. I'm sure you know how it feels to buy an item expecting it to sell for a high price only to see the price tank soon after you send it to Amazon. With using Keepa the right way, you can protect yourself from that happening!
Basically, Keepa tracks the vital data on almost every item on Amazon. It can quickly show me the sales rank history, pricing history, buy box price history, used item history, Amazon in stock history, competitors' stock levels, and so much more. With Keepa, I can easily look at the data from the past and better know what to expect in the future when it comes to price and sales velocity.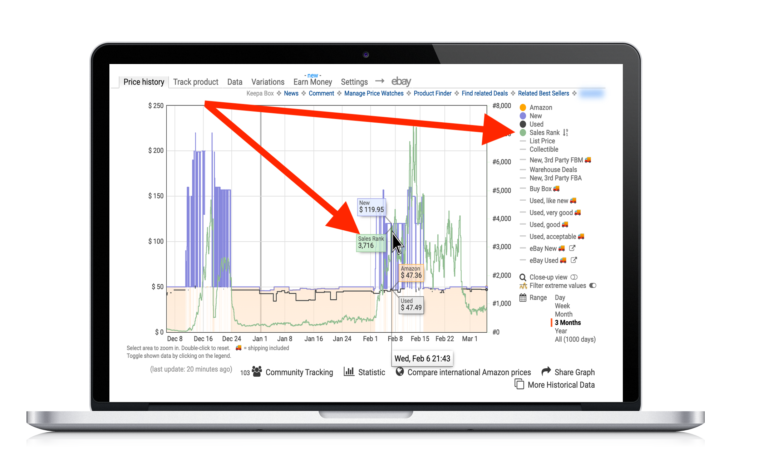 To find out everything there is to know about using Keepa to make smart sourcing decisions, be sure to check out our course, The Reseller's Guide to Keepa: Using Amazon Sales History to Make Smart Sourcing Decisions.
With this course, you'll make more confident sourcing decisions, better pricing decisions, and you'll grow your Amazon business to the next level by selling your inventory faster and at higher prices!

Back to the main page for The Full-Time FBA Show

Episode 96 Transcript: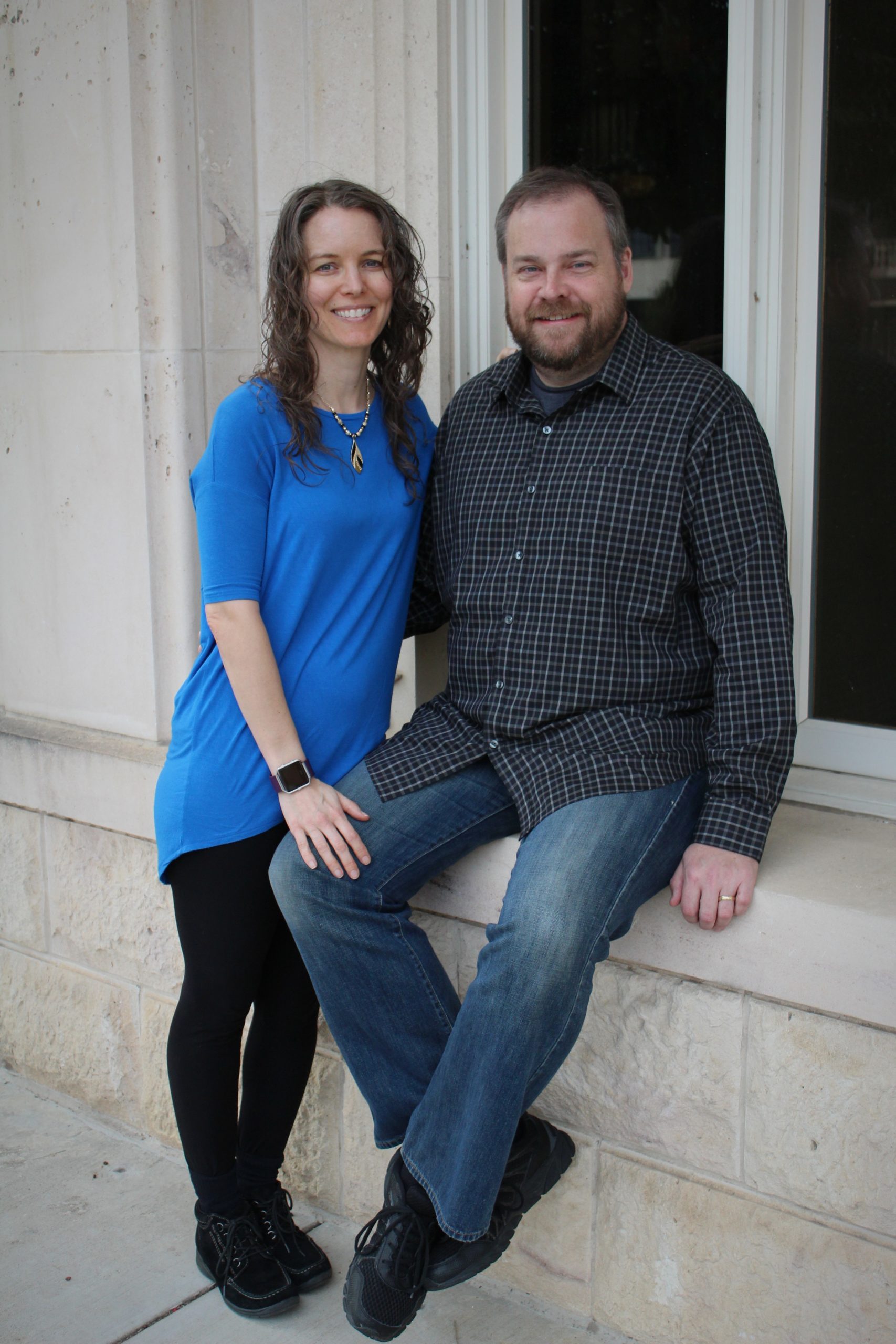 [WELCOME]
[0:00:01.8] ANNOUNCER: Welcome to The Full-Time FBA Show. In each episode, it's our goal to help you turn part time hours into a full-time income, selling almost anything on Amazon. Now, your hosts of the show, Stephen and Rebecca Smotherman.
[INTRODUCTION]
[0:00:21.3] STEPHEN: Welcome to episode number 96 of The Full-Time FBA Show. We're excited that you are here because today, we're going to talk about why we don't private label. And I say 'we' because it's Rebecca and I. Rebecca, how are you doing?
[0:00:33.0] REBECCA: Doing great, glad to be here.
[0:00:35.6] STEPHEN: We get questions a lot asking us, "Okay, Stephen and Rebecca, you do retail arbitrage, online arbitrage, you do wholesale, when are you going to start doing private labeling?" and our answer is always, "Private label doesn't interest us, private label actually doesn't really fit our schedule, doesn't fit our type of things that we want to do." We're going to break that down in today's episode, why we don't private label and what we do instead.
[INTERVIEW]
[0:00:59.8] REBECCA: All right, as Stephen mentioned, we're going to be talking about why we, Stephen and I as Amazon sellers, do not private label items to sell on Amazon. A lot of times, people get their entrance into FBA selling through the FBA program because they are private labeling an item and so they assume that's what everybody else is doing. Or they've been told that selling on Amazon, doing, using arbitrage methods, whether it's RA and OA, retail and online arbitrage or even selling wholesale items is really just a stepping stone to doing private label and that the real money on Amazon is to be found in private labeling an item.
There is some real money to be made if you have a great private label item but it's not necessarily true that everything you're doing as an FBA seller should ultimately be leading you to private labeling. We're going to go into the reasons why we do not private label. We are not opposed to private labeling at all, if I had a great idea for a product, you know, I would private label it but I don't. I'm not going to look to private label just because that method has worked for other people.
We're going to get into now, Stephen's going to give us kind of a definition of private label and then we're going to get into some of the reasons why some people do and why we do not private label on Amazon.
[0:02:17.3] STEPHEN: Yeah, I think by now we've thrown around the phrase private label about 20 times in this episode. Let's just narrow it down and define that for you so yo know that we're on the same page because there's basically two different types of private labeling.
One would be if you come up with a product idea from scratch and you reach out to a manufacturer to put together and build that product and do it to your specifications and try to sell that item on Amazon that would be a private label type of item. Another type of strategy that people like to do is to take an existing item from a manufacturer and just put their own label on it.
Maybe they find a really great spatula that is selling well on Amazon, well, what if that spatula— maybe you have a modification or just had my own label on it and I'll try to sell that spatula and maybe get some of the spatula market to make some good money on Amazon.
Those are the two different types of ways people usually do private label and you know, it can be very lucrative for some people but it could also be very, very difficult. There is a lot of pros when it comes to private labeling and Rebecca's going to share with you some of those pros right now.
[0:03:16.4] REBECCA: Right, as I said, it's not that private label is not at technique or a method that you should use, it really works for some people. It's really great for a variety of reasons, including that you as the seller would get to control the product. If you are the one who is private labeling an item, you get to decide whether you want to modify a product, if you want to make any alterations to it. You get to decide how to improve upon it, how to make it your own, and you're not having to worry about whether or not other people, other sellers agree with that change or going to go along with that. You're the one in control. You get to make it your own.
This is really great for people who are, for sellers who are very creative, who have lots of great ideas for items, they are problem solvers, they look at an item or a situation and they say, "How can I improve upon this so that people are really going to need it and want it and will pay me money for it?" It's a really great way for you to be able to control the product as being sold on Amazon. That's a great pro of the private label strategy.
Another part of that too, I would say the second pro of selling, using a private label or PL strategy is that you control the Amazon page, the Amazon product page. Now, if you've been selling on amazing for any amount of time, you know that controlling that product page, being able to change the listing, being able to update the photos, make any changes to the description or the bullet points is a really big deal because not everybody can do that at any given time.
If you have had to go through the process of working with seller central to make any updates to a page, you know that sometimes it cans really get bogged down because, "Oh you don't control this product page, you're going to have to get in touch with the brand owner." If you're not the brand owner, it can be really difficult sometimes, not always but sometimes, to make any updates to that product page.
If you are selling an item as a private label item, you create the product page yourself, you own it, you control it, well, Amazon owns it, but you control it and you can go through the brand registry process on Amazon so that you control that entire page including all of that title, photos, description and so on. If there are any updates to the product or if you find something that you would like to improve upon or modify or optimize later on, it's easier to make these changes.
[0:05:42.1] STEPHEN: Yeah, there's some other pros too. I mean, when you're private labeling an item, you can control the level of competition. Basically, if you're able to make your item unique enough or if you're putting your own label on this, that means the competition is not going to be able to sell that exact same product, you would be the only seller on that product, that's a pro.
Another one you control the price. If there's no competition, there is no one coming in at a lower price and so if you've successfully branded your items so that you're the only seller, you have no competition, then you control that price of the product page.
These pros sound really good and awesome on the surface and so – for some people, they are able to really succeed with this but private labeling is very difficult, it's very time insensitive and there are a lot of cons that really, in our opinion, overweigh, is that the way to say it?
[0:06:29.9] REBECCA: Outweigh.
[0:06:30.1] STEPHEN: Outweigh, thank you very much my English major wife, outweigh the pros and so the cons outweigh the pros.
Some of the cons in the private label strategy, number one, it's difficult to setup a successful partnership with a quality manufacturer. I mean, first, you need to go find a manufacturer who is willing to build the product that you're wanting to build or find a manufacturer that already has a current product that is selling well that will allow you to put your label on that product, and then being able to get those items from overseas, or whatever type of situation. And also, allow you to buy in low enough quantities where you're not having to put a ton of money into a purchase that might not actually sell once you get on Amazon. That's a big con that makes things frustrating when it comes to the private label strategy.
[0:07:14.0] REBECCA: Yeah, I would say that the major cons of private label is that it's difficult, it's that their aspects of it that are just really hard to crack. If you can do it, if you can crack those, that code and make it work, then it can be very profitable. It is a harder process to go through and a more different– it requires more effort and time upfront than other methods of sourcing inventory to sell on Amazon.
You touched on the fact that money is also an issue. You are going to need to have a lot more capital to invest upfront in a private label item than you would if you were buying items to resell, whether you're buying those from a retail or online source, or from a wholesale source. Wholesale is going to require– sometimes it's going to require more money than retail or online arbitrage than any of those— you're not going to need to buy thousands and thousands of units in order to make a purchase of inventory, where as if you were getting something straight from a manufacturer that you're having to commit to get a certain number, it's going to be a big commitment financially in order to get them to produce enough units for you to be able to buy form them.
Then you're going to be running into the issue of storage and how do you get those items to Amazon in a manner that's not going to cause them to stock up in the FBA warehouses and affect your IPI score and things like that. It's this really big, intensive investment of time and money and energy and skills upfront.
Then it's just difficult to get sales on a new product on Amazon. Unless you already have a way to drive traffic to Amazon, whether you have your own website or you're an influencer of some sort that has followers that you can drive to your product, it's hard to get new sales. It's hard to get traction. You're going to have to do some advertising or some other way to get eyeballs on those products on Amazon, so that people will even consider buying it, much less, actually buy it.
It can be difficult, you don't have a unique product that you're private labeling that you have come up with on your own, you've found some solution to some problem that a lot of people are going to want to buy this item. If you're just trying to find an item that you differentiate with your logo or some other small tweak to that item, it's really difficult to differentiate from other similar items within the Amazon catalog so the people will buy your item as supposed to somebody else's.
Stephen used the spatula example before, it's kind of like a stereotypical, like a cliché-type thing now in the Amazon FBA seller world but there was a thing going around a while back, and I don't know if it is still a thing, but like, "Oh, the best way to private label is to get like a spatula or a garlic press or something and just put your label on it and then you can sell it and people will buy it and it will be awesome," except that everybody else is doing that too. If somebody is searching for "garlic press"' on Amazon, they are not going to find your item to buy. They are going to find 20 other items that look just like yours except it has your logo and no matter how awesome your logo is, it's still not going to sell that garlic press or that spatula.
[0:10:26.3] STEPHEN: Yeah and an example, you can just go to amazon.com and type in "garden tool" and just start scrolling and you'll see like hundreds of the exact same garden tool being sold on Amazon and yeah, the market is flooded.
[0:10:42.9] REBECCA: It's clear that somebody out there decided that this manufacturer is the place to go to get a private label item and just put my logo on it and everybody and, you know, hundreds in some cases, dozens of people are going to the same manufacturers and getting the same items to be manufactured with their logo on it and there's just no way to differentiate yourself on Amazon if that's the case.
[0:11:10.6] STEPHEN: One last con to be aware of when it comes to private labeling, unfortunately there are a lot of people out there using the private label strategy to sell very expensive courses. I'm talking $10,000 courses, $20,000 courses and even higher just giving people hope about and sharing all the pros of private labeling and not sharing any of the cons and just saying, "Hey, all you have to do is give us this large amount of money, we'll find the product for you. We'll find the manufacturer for you. We will do all of this for you."
I can't tell you how many times I've had people me individually saying, "Stephen, I just put $40,000 in this private label course that they promised to do everything for me and I ended up with 20,000 pieces of inventory that I am not able to sell. It is not selling. Yeah, they got me a product but none of it is selling, I'm not making any of my money back," and people are telling me that they put their life savings into this private label course. Not that private label course across the board are all scams. I want to let you, there are some that are legit but it's just an opportunity to be aware of those types of scam artists that are out there trying to take your money and not give you anything that they are promising.
Just notice that that might be out there, so if you're interested in learning more about private labeling, do a lot of research on who it is that's teaching you and what they are actually teaching you and what type of guarantees that they have as well.
[0:12:29.6] REBECCA: What kind of expectations they set you up with. If it seems like it's too good to be true, then it is, it's too good to be true. There is no easy way to just say, "Here's X amount of dollars that I am going to invest on selling on Amazon and I'm for sure going to get this percentage of ROI back." There is just no way to do that. If somebody is promising you, "Hey, give me this amount of money and you're going to make this amount of money" that's too good to be true. It is a get rich quick scheme and that's a scheme. It's a scam, run the other way.
[0:12:58.8] STEPHEN: If we are not private labeling products in order to make a full-time income selling on Amazon and in fact, we do it with only part-time hours, so why are we staying away from private label? We pretty much outlined that in this episode today.
What is it that we actually do that helps us turn those part-time hours into a full-time income? Well, one of the biggest problems with private labeling is that you have to bring a new product to market. You have to do a new listing and you have to generate the sales yourself, you have to get the traffic to buy your items, all that's very difficult. What we focus on and what we teach at full-time FBA is finding inventory that is already selling successfully. It has a long-term track record of sales, it has a long-term track record of price consistency, and we find those items and we sell those items.
Basically, it's instead of trying to create a party and inviting everyone to come and without knowing anybody in advance and trying to get invitations out for this party. No, we are finding a party that is already going on and we just show up and join the party. With those items, via retail arbitrage, online arbitrage, and wholesale strategies, we find items that are selling very successfully with long-term track records, both price and sales rank, and then we just sell those items on Amazon.
[0:14:11.6] REBECCA: I really like that analogy, the party analogy. I think that will help to explain it. It helps me to kind of picture it more of what you are talking about there that we are just joining the party that's already there. I have never heard of it explained it that way.
[0:14:23.3] STEPHEN: Yep and so, that's what we do and so how do we know if there is an inventory item on Amazon that has consistent price or consistent sales rank across the board? We use the tool called Keepa and Keepa is a tool that basically tracks the sales rank and pricing history of almost every single item on Amazon. You're able to find items where you are outsourcing and check the Keepa graph and say, "Oh this item sells really consistently throughout the year and the price stays pretty consistent too, so I know I can expect the sales rank to continue and the pricing to stay consistent, so I'm going to sell that item too."
That's what we teach, we use Keepa. Keepa, it has a free tool that helps give you pricing history of Amazon prices and third-party seller prices, but then you can pay a monthly fee that is very reasonable, very low that gives you buy box pricing history, which is the real gold of information and then the sales rank history as well, which is also gold when it comes to making sure you make better sourcing decisions when you are doing retail arbitrage, online arbitrage or wholesale.
With Keepa, we are able to have confidence that the items that we're buying, man, there is a big party going on and we're just joining that party and we are going to enjoy the party and profit from the party.
[0:15:32.1] REBECCA: We know that the party has not just started and going to end in 15 minutes because it's a dud of a party but we know that this is a party that's been going on for a while and it is worth joining.
[0:15:42.6] STEPHEN: Yes, absolutely. If you're interested in learning more about Keepa, we have a free training video. You can go to fulltimefba.com/readkeepa, it gives you a little introduction what Keepa is like.
Then if you are ready to actually learn everything that there is to know about Keepa when it comes to sourcing inventory, your retail arbitrage, online arbitrage or wholesale, we have a course called The Resellers Guide to Keepa. It is a video course that outlines everything when it comes to sales rank and pricing, making good decisions, buying seasonal items. Hey, sometimes that party is only going on during the summer, so we're going to know that we can be ready for that party in the summer and enjoy it all summer long and then make sure we're sold out by the time fall comes. So lot of different stuff that Keepa can help you with. fulltimefba.com/keepacourse to learn more about that and to get that information so that you can make better sourcing decisions for your Amazon business.
[0:16:30.2] REBECCA: I think by now, we've probably run the party analogy into the ground but that worked. That was good for this episode. The good thing about Keepa too is regardless of your sourcing method, if you are looking for items that have a proven track record, it doesn't matter what method of sourcing you're using, Keepa is helpful. The only thing that Keepa isn't really helpful for is if you're bringing a new product to the market. I mean, I guess you could look at other similar products and see how well they're selling but you really have no way to know how your product will sell by using Keepa. If you are using retail arbitrage, online arbitrage, wholesale, even if your garage selling or thrifting, you can look at Keepa to know the track record, the history, the sales history, price history, all of that and that's quite so useful.
Hopefully, you have kind of come to some conclusions about your opinion about private label. We are not saying you need to have the same opinion as us. We just wanted you to know why we have chosen the methods that we have and why we've not chosen the method of private label at this point. Now, if I sometime in the future come up with some wonderful idea or actually, Stephen is the idea guy, if Stephen comes up with an idea that is probably more likely what would happen.
[0:17:38.1] STEPHEN: I have five ideas.
[0:17:39.3] REBECCA: I know. He has ideas all the time. In fact, I literally tweeted not too long ago that nothing worries me more than when Stephen sometimes will say, "I have an idea" the only thing that worries me more than when he says, "I have an idea" is when he says, "I have a few ideas." Then I'm like, "Oh no, what are we going to end up doing now?"
[0:17:58.3] STEPHEN: Yeah.
[0:17:58.7] REBECCA: He is the idea guy. If he wakes up someday and he's like, "I have this great idea for this private label product that solves this problem that so many people are going to need solved and they're going to want to buy this," then we'll consider private labeling that item but until then, that's not the method that we're choosing to use.
[0:18:14.5] STEPHEN: Absolutely. So, hopefully this has been helpful talking about private labeling and whether or not we do it. We don't and so maybe this will help you decide whether or not you will do it and maybe you'll do something else instead like using Keepa to help you with your online arbitrage, retail arbitrage and wholesale sourcing.
[CLOSING CONVERSATION]
[0:18:34.0] REBECCA: Thank you so much for joining us this week for this episode of The Full-Time FBA Show. As always, you can find the transcript for this episode and the links that we're mentioned in any other show notes that you might want to have for the show at the link, fulltimefba.com/96. That's the number 96 because this is episode number 96, fulltimefba.com/96.
[0:18:56.5] STEPHEN: Next week on The Full-Time FBA Show, we're going to talk about how you can find more inventory to sell on Amazon. Maybe you might be in a sourcing rut, we're going to help you find some more inventory so that you can increase your inventory to sell on Amazon and make that money. We'll see you next week on The Full-Time FBA Show.
[OUTRO]
[0:19:14.6] ANNOUNCER: That is all for this episode of The Full-Time FBA Show. So head over to fulltimefba.com/podcast, where you will find the show notes and links from this episode. While you're there, subscribe to our newsletter where you'll get several free downloads of our popular and helpful Amazon FBA resources. Now, take action on what you have learned today so you can find success at turning part-time hours into a full-time income with Amazon FBA.
[END]