Prime Day for 2023 has been officially announced as a 48-hour event to be held July 11-12, 2023. Prime Day is usually two days where Amazon will do everything in their marketing power to get tons of traffic to come to Amazon in order to buy. This is good news for third party sellers (like you and me) because the increased Prime Day traffic will lead to increased sales for us!
Previous Prime Day Success
Back in 2015, Amazon decided to celebrate its 20th birthday with a huge day of sales called Prime Day. Amazon promised its Prime customers would see even more deals on Prime Day than on Black Friday. The sale ended up living up to the hype as Amazon reported selling 398 items per second (source) that day and almost 1 billion in sales.
Since then, Amazon has brought Prime Day back each year…and again, each year's Prime Day was an even bigger success than the previous one. In 2018 for Prime Day Amazon sold 771 items per second and over 4 billion in sales. Prime Day in 2020 was amazing with over 10.4 billion (with a "b") sold during the 2 day event. Not to be outdone, around 1000 items were sold per second for Prime Day 2022. Every year, Prime Day is expected to outdo the previous year's results.
Prime Day 2023
Once again, for 2023, Amazon is promising that Prime Day will have even more sales than the year before. In fact, they are probably going to have sales not just on Prime Day, but throughout the entire week. With these pre-Prime Day deals and post-Prime Day deals, I think Amazon is basically "priming" their customers to buy even more on Prime Day (see what I did there?).


Prime Day is a day that Amazon has strategically created for multiple reasons. One reason is to get more people to sign up for a Prime membership. I love being a Prime member and all of the benefits it provides. If you're not a Prime member yet, you really need to consider joining. As a Prime member, I'm able to do a better job selling items to Prime customers because I understand their mindset. (Plus, my wife wants to add, "Where else can I stream The Marvelous Mrs. Maisel?!")
Another reason Amazon has created Prime Day is to bring in millions of new and return customers to Amazon. They know that if they provide the big deals, the customers will come. This huge increase in customers coming to shop on Amazon creates an incredible way for you to get a big bump in sales. The customers will come for the big Amazon deals and will stay to shop for other items they want to buy…. hopefully buying your inventory!
Maximize Your Prime Day Profits

Prime Day is going to be filled with some amazing deals. If you're prepared, you can maximize your Prime Day profits. Here are some timely tips on how to make the most of Amazon Prime Day 2023:
1. You might be tempted to buy some of the Prime Day deals to flip right back on Amazon. Don't forget that it's against Amazon's rules to buy items using Prime shipping that you intend to resell on Amazon. This is a rule that many new Amazon sellers don't know, but could get you in a lot of trouble if broken.

2. Even though you can't use Prime to buy inventory for Amazon, you can still use it to buy inventory to sell on other platforms like eBay, craigslist, or anywhere else you can make a profit.
3. Search the Prime deals for items you can use in your business, like shipping supplies, office supplies, a new processing laptop, or anything else you can deduct as a business expense.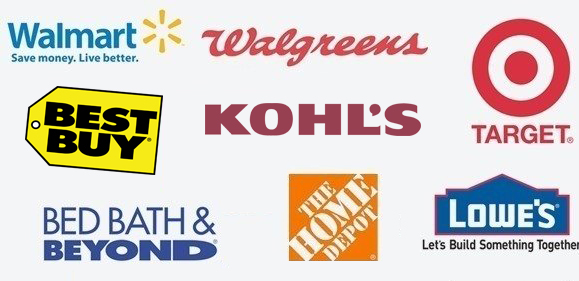 4. Every year, other stores respond to Amazon's plan for Prime Day with special sales of their own. Be sure you look at other online stores to see if they have special deals going on that day. I know Walmart has a big sale each year in response to Prime Day. I'm sure they (and other stores) will be doing so this year, too.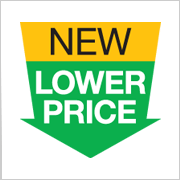 5. In preparation, right now is a good time to reprice some of your inventory. With more people shopping on Amazon on Prime Day (as well as the days leading up to it), there is a greater chance for you to get increased sales. Be sure you competitively reprice your items to maximize your profits. Here is a post on how to manually reprice your inventory and another post with some manual repricing strategies.
6. With so many sales expected on Prime Day, you want to be sure that your prices go UP while your lower priced competition sells out of their items. This can done automatically by setting up an repricer tool like BQool. With the right set of repricer rules, your price on Amazon can automatically go up. Click here to see how an automatic repricer works and to see how you can get a free copy of my Bqool repricer rules that literally doubled my sales.
7. Not only should you reprice your inventory to get more sales, you might want to reprice excess inventory. Also reprice the inventory you have that will be charged a Long Term Storage Fee (LTSF). Remember, every month on the 15th, Amazon will charge you a rolling LTSF each month for all items you store in a FBA warehouse over 12 months, and Prime Day is a good way to try and offload some of your items that might be charged a LTSF if still in your inventory come the 15th.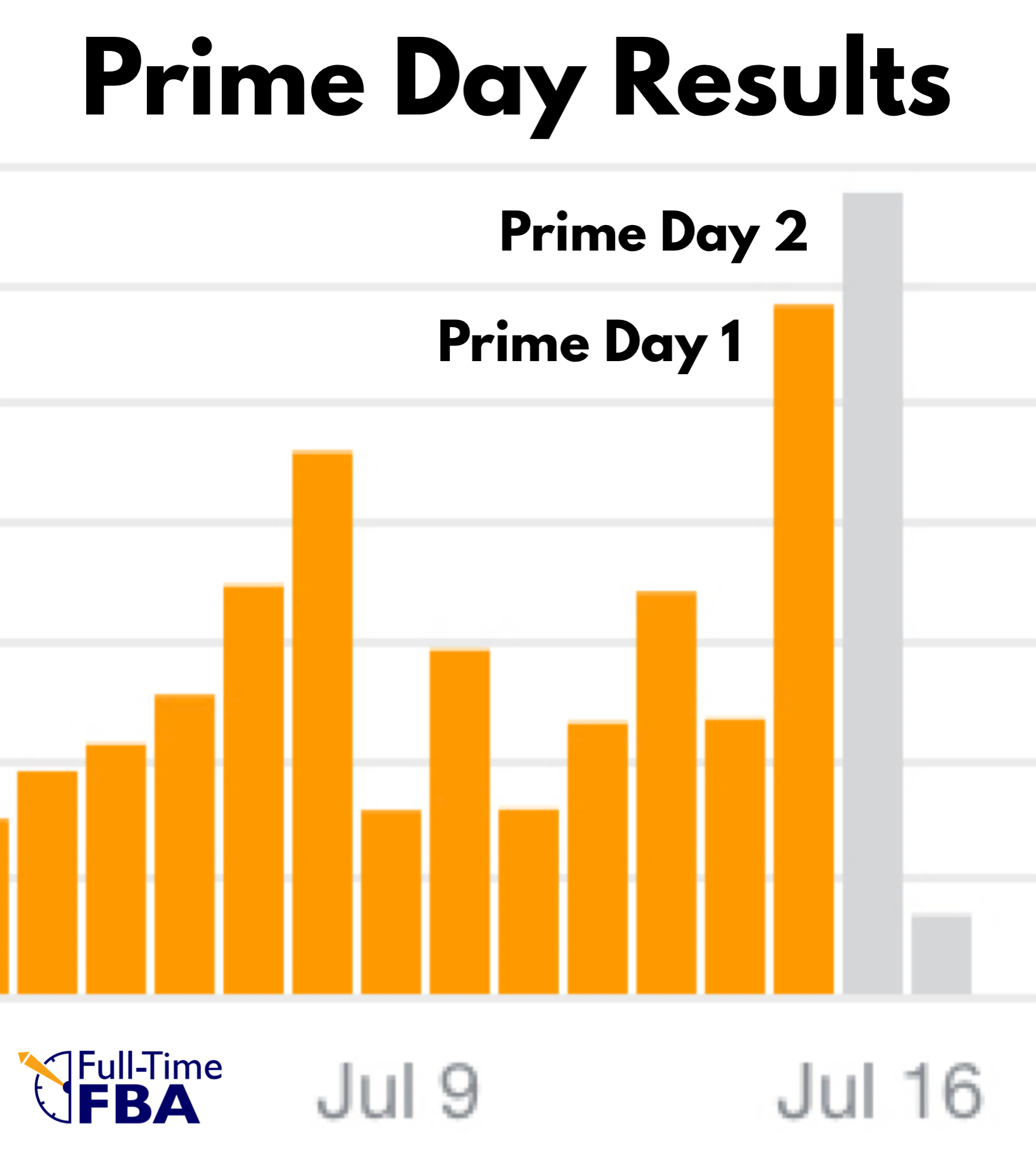 8. Have realistic expectations for Prime Day sales. The more you do to prepare, the better results you'll have. An increase of sales is expected, but overall it will most likely be a nice bump in sales. While some people might have a day filled with tons of amazing sales, that probably won't be the norm. Don't get caught up with checking your sales every 10 minutes to see if you have any new sales. And don't fall into the trap of comparing your sales with others who are posting online. Remember, comparison is the thief of joy. Just enjoy the nice bump in sales and then get back on track with your overall goals for your Amazon business.
Bonus Prime Day Tip
Set a reminder on your calendar for June/July of 2024 and be sure you are ready for Prime Day next year. 2023 is the ninth consecutive year Amazon has planned a Prime Day, so it's a good bet it'll be back come 2024. You want to be sure and be prepared each year to take advantage of this opportunity.
For more details from Amazon about Prime Day, click here, here and here.
If you have any more suggestions about how to make the most of Amazon Prime Day, then leave a comment below. I'd love to hear what you have to say.
* Post updated for 2023


The Reseller's Guide to a Year in FBA
Prime Day is just one of many opportunities you can take advantage of throughout the year to make some good money on Amazon. With The Reseller's Guide to a Year in FBA: A Month by Month Guide to a Profitable Amazon Business, you can now finally know what to do every month to make sure you make the most profits from every opportunity that comes your way each and every year! Running an Amazon FBA business is easier when you  know ahead of time exactly what to expect each and every month of the year.
Imagine what it would feel like knowing you were not missing out on any of the opportunities that will come your way this year. Imagine working on your Amazon business knowing exactly what your priorities are, what you need to avoid, and what you need to accomplish during each month to make progress toward making this year your best sales year ever. Now you can with the course The Reseller's Guide to a Year in FBA: A Month by Month Guide to a Profitable Amazon Business. The package includes a 220+ page ebook, live training videos throughout the year, and 4 special bonuses.