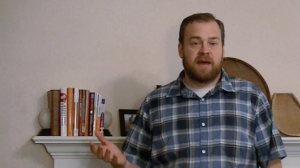 Stephen Smotherman Coaching
Note: I'm not currently accepting new coaching clients, but you can sign up at the bottom of this page and be notified when new openings become available.
If you're looking for someone to help you take your Amazon business to the next level, then I'd be honored to help you both meet and exceed your goals. With Stephen Smotherman Coaching, I'll design a coaching program that is formulated around taking you from where you are now to where you want to be.
You know, there is a good reason that the best of the best athletes all have a coach. Not only can a coach teach you how to do something, but they can also help unlock the potential you already have inside of you to accomplish more than you could by yourself. A good coach will not only point out the mistakes you are making, but will help design the best way for you to find success with the goals you want to accomplish.
When anyone commits him or herself to a goal, whether it's winning the World Series or making a six-figure income on Amazon, it's impossible to accomplish that goal on their own. Sure, there are many ways to learn Amazon FBA on your own, but when you hire a coach, you are able to tap into all of that coach's resources and experiences. A coach can help you straighten out the learning curve towards success. 
7 Reasons To Work With Me
1. I know what it takes to go from unemployed to making a full-time income on Amazon – I've lived it! In 2010 I was unemployed and desperately trying to find a job that would support myself and my family. I started selling on Amazon FBA in 2011, and soon after I was making a full-time income. What I teach isn't theory, but real life experience.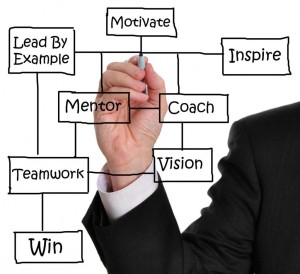 2. I customize my coaching to meet your needs – I understand that your situation is not like anyone else's, and you don't need a "canned" coaching program. You need a coach who understands where you are and will help you get where you want to go. The coaching program I design for you will be exactly what you need, not a minute wasted.
3. I'm a teacher and a student – Not only do I enjoy teaching others how to find success with Amazon FBA, but I also love consuming new content on how to improve on my own Amazon business. This means that you will benefit from all the newest cutting-edge knowledge I obtain. 
4. I'm honest – My integrity is very important to me (Proverbs 20:20-21). I will never suggest you do something that I have never done, nor will I coach you in a way that leads you to break or bend Amazon's guidelines. I'm not going to sell you a pipe dream that you can't live out, but I also won't let you settle for less than what you're capable of. 
5. I'll be your biggest fan – I feel like if you succeed, then I get to share in that success! I'll guide you toward success, and if you put in the hard work needed, then you'll always have my support. 
6. Setbacks don't scare me – Just like in your personal life, your business will experience setbacks from time to time. Sales slow down, categories get gated, and the unexpected rears its ugly head from time to time, but that doesn't stop me, and it shouldn't stop you either. If your business is stuck or in a rut, let me help you get back on the right track. 
7. I have in-the-trenches experience – I've been selling online since 1998 and on Amazon since 2011. I have years of experience with how to maximize your profits on Amazon in the least amount of time. I've been doing this full-time since 2012 and am able to support my family of six.
6 Reasons NOT To Work With Me 
1. If you're just experimenting with Amazon – If you're not committed to selling on Amazon, then this will not work out. For you to succeed, you can't just be dipping your toes in the water; you'll need to jump all in.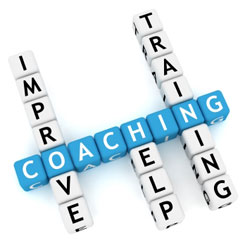 2. If you're looking for an overnight success – Yes, selling on Amazon can lead to some quick profits, but it takes a long-term commitment from you in order to find long-term, lasting success. 
3. If you are looking for a cookie-cutter blueprint to follow – I understand that your business needs to be as unique as you are. A $300 or even $3000 course (although potentially very useful) does not make a business. 
4. If you want someone to tell you what you want to hear – I'll tell you what you need to hear, not always what you want to hear. It's important for you to have an open mind with things that could help you make progress in meeting and exceeding your goals.
5. If you are not committed to success – My coaching will not work if you're not committed to your own success. I don't want to waste my time, and you don't want to waste your money. Success doesn't just happen. It takes time, effort, patience, and hard work. If you're willing to put in the work, I'm willing to provide the direction you need. 
6. If you're hoping to find someone to do the work for you – I've had coaching clients before who want me to tell them exactly what to do when they have a sourcing choice to make. I won't tell you what to do, but rather I'll teach you how to make the best decision for yourself. The goal of my coaching is not for you to become dependent on me. Rather, my goal is for you to outgrow me to where you gain the momentum you need for continued success.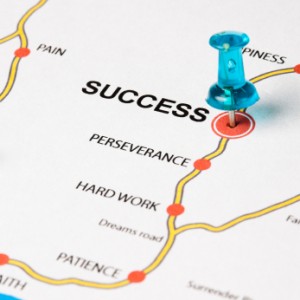 If you are ready to get serious about selling on Amazon, or if your current Amazon business seems to have stalled, then let's talk. I can help you. 

Let me design a one-on-one, step-by-step coaching program that will help you speed past the leaning curve and successfully build a profitable Amazon business. I want to help you make a full-time income with only investing part-time hours.
I currently do not have any openings for coaching, but I do have a wait list you can join below. Because my limited availability for new coaching clients, I currently charge $300 for a half hour or $500 for a full hour of coaching. I understand this might not be in your budget, but if you're serious about taking your Amazon FBA business to the next level, then join the waiting list below.  
Back to
www.fulltimefba.com