Returns are the worst. But did you know it can still be possible to make nice profits from your returned items? Today, we want to help you make the most of those items that get returned, and then share some of the different ways you can make a profit in these scenarios. Just because something has been returned by a customer, for one of many possible reasons, does not mean you have to bear that cost – you can still find ways to make all (or at least some) of the money you originally planned on.
Today, we'll walk you through, step by step, how to deal with returns and the different possible outcomes that can occur. Some ways you can still profit from your returned items are a quick and easy solution, while other solutions might take a little more time and effort to make happen. You just need to ask yourself how much time you are willing to invest in the pursuit of profiting from returned items and tailor your business model accordingly. Don't let your returned items become a big pile of dead stock just taking up space in your garage. Use these strategies to turn those returned items into cash. Tune in today to hear it all!
Listen on the podcast player below.

Like what you hear? Tell a friend… and be sure to leave us a rating and a review. Here's how.
Key points from Episode 69:
Returns are common and can easily pile up over time.
The number one and most important thing to do when you get an item returned from Amazon.
Checking the condition of returned items in order to send them back to Amazon or somewhere else.
Considering selling an item as used or collectible if it is no longer in new condition.
Looking beyond Amazon; utilizing other market places such as eBay, Poshmark, and more!
Items that sell well on Poshmark and when to look into this option.
Other less impactful methods for getting rid of inventory, for when you exhaust trying the more profitable strategies.
Weighing the time and energy that goes into maintaining different strategies and marketplaces.

And more!
Links and resources mentioned in this episode:
Right-click here and save as to download this episode to your computer.

More Episodes from the Full-Time FBA Show podcast:
Don't miss an upcoming episode! Subscribe, download episodes, and review the Full-Time FBA Show: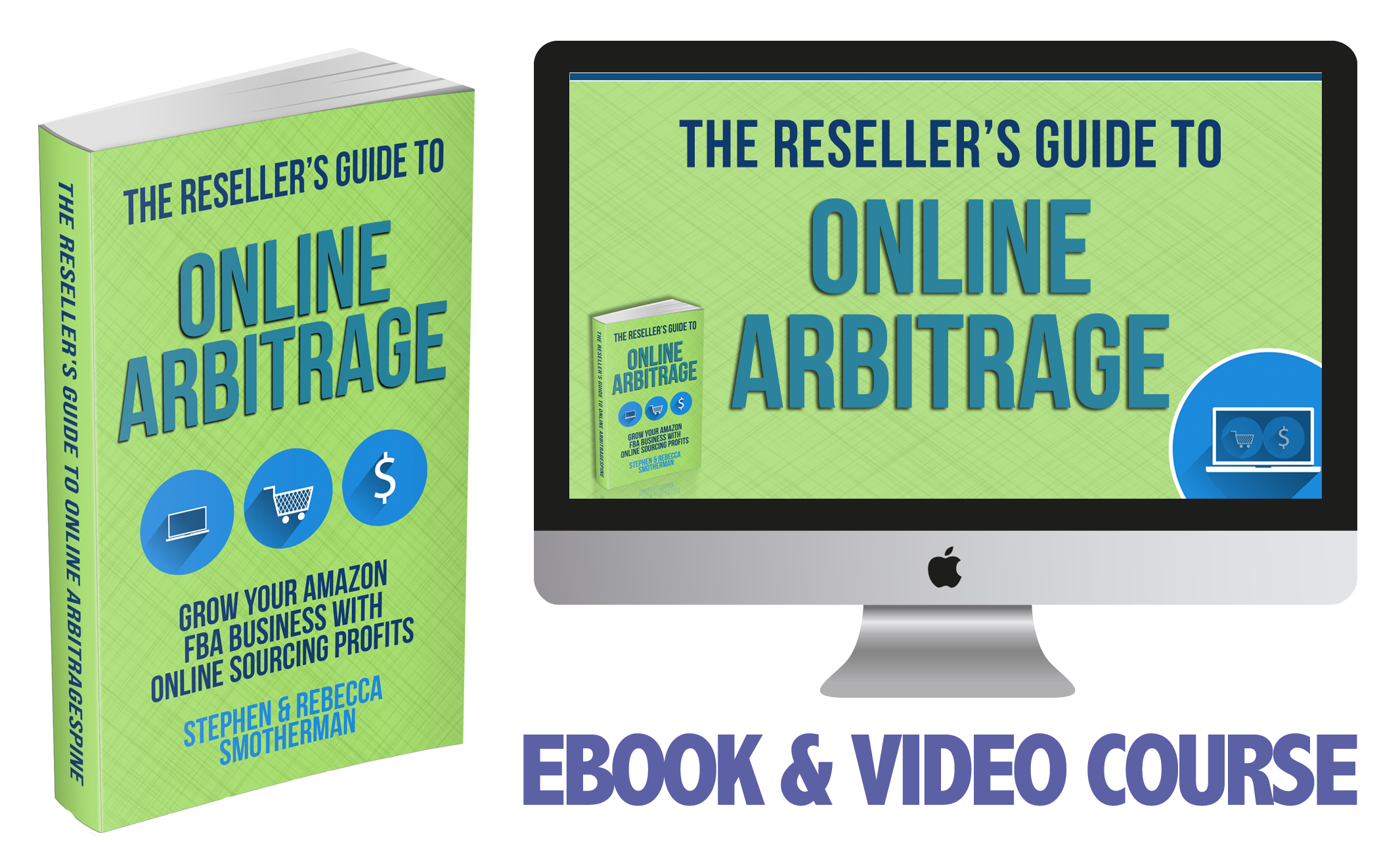 The Reseller's Guide to Online Arbitrage
If you want to add or improve your existing online arbitrage (OA) sourcing skills, then check out our course: The Reseller's Guide to Online Arbitrage: Grow Your Amazon FBA Business With Online Sourcing Profits.
The course is a combination video course (5+ hours of OA training) and a 100+ page ebook. The videos and book both share the exact same content (so you can pick the format you most like to learn from). The course also comes with six time-saving and money-making bonuses all at no additional charge!

Back to the main page for The Full-Time FBA Show

Episode 69 Transcript: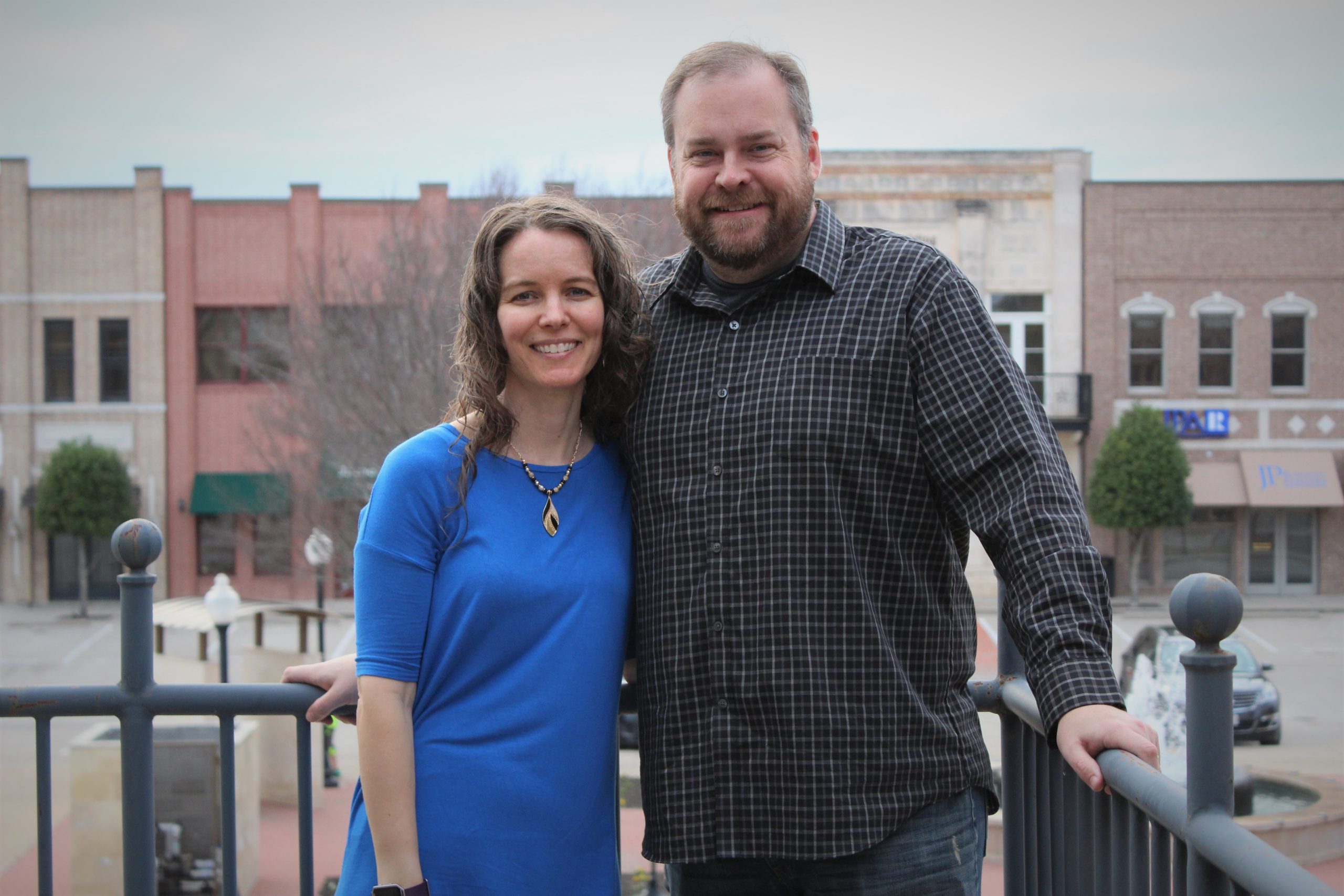 [WELCOME]
[0:00:01.8] ANNOUNCER: Welcome to The Full-Time FBA Show. In each episode, it's our goal to help you turn part time hours into a full-time income, selling almost anything on Amazon. Now, your hosts of the show, Stephen and Rebecca Smotherman.
[INTRODUCTION]
[00:00:21] REBECCA: Hello there and welcome to today's episode of The Full-Time FBA Show. We're so glad you're with us, joining us for this topic, how to turn your returned items into profits. You don't have to just eat the cost of items that customers return to you for whatever reason. You can still get some of your capital back on those items, or even make profits on them in the end.
With me today talking about this topic is my co-host, Stephen Smotherman. How are you, Stephen?
[00:00:48] STEPHEN: I'm doing good. I'm looking forward to this episode. The idea of it came from, I was talking to another full-time Amazon seller, who said that their garage is full of all of their returns, that they had – Amazon returned their inventory to them as a seller and they just had boxes and boxes of stuff in their garage. I was like, "Man, that is a way – That's a profit place right there. That's a place for you to still be able to get some money and get some capital back." I want to make sure everyone else hear those strategies as well. That's what we're going to talk about on this episode of The Full-Time FBA Show.
[INTERVIEW]
[00:01:28] REBECCA: All right, so before we get started on this particular topic, we have done a podcast episode in the past that goes through the steps of what you should do when you initially get an item returned to you. You can find that at fulltimefba.com/41. That's a podcast episode, where we walk through those steps, what do you do step by step when you get an item returned to your Amazon inventory.
Today, we're going to be talking about something a little bit different. We're going to be talking about what do you do after you've gotten that initial step taken care of, of figuring out why was this item returned and getting things straightened away with Amazon. Stephen, you're the one that generally handles this in our business. You are the one who is taking care of most of the returns, I would say. I'm going to ask you some questions about it, so that we can all understand a little bit more about your process.
When you get an item returned to you, what's the first thing that you're going to do in order to see if you can still sell it?
[00:02:30] STEPHEN: Yeah. The item has been returned to me on Amazon and I've opened up a removal order and I've had that item sent back to me. When I open that box, the first thing that I do is I check the condition. I want to see if this item has been opened, if it's been damaged at all, because guess what? There's a lot of people who return items on Amazon, customers say the item was defective. Customer says, the item doesn't work, or they just changed their mind and it's still in new condition. If it's still in new condition, I send it back to Amazon.
I mean, I want to make sure that it is in true new condition, like Amazon's definition of what new is, which is gift quality, new, factory-sealed type condition. In fact, if you want to see Amazon's specific condition guidelines on whatever category item you're wanting to see if you can still sell, go to fulltimefba.com/conditionguidelines and you can see the overall conditions and then you can scroll down a little bit and click on the actual product category, because there's some definitions and conditions that go specific for that category. If it's still new, guess what? Send it back in and sell it on Amazon.
[00:03:37] REBECCA: Yeah. I would add to that. It is really important to check this out for yourself, because sometimes the people who are working in the warehouse may not note the condition correctly. It may be marked in the system even by the warehouse worker that it's customer damaged. You need to check that out for yourself. It may or may not actually have been damaged. Sometimes that just means that it's been opened. Other times, we're not even really sure why they put that, because when it gets returned to us, it looks like it did when we sent it in.
I will say too, even though in some categories, there's now a way for customers to send items back with free shipping. Honestly, in a lot of categories, it doesn't even matter what the category is. You can drop it off at Kohl's or UPS and it's free. You don't have to pay any type of return shipping for that. People will still check defective, for some reason, even though they haven't even opened up a pair of shoes. The shoe box is still wrapped up the way we sent it in and it will be marked defective. Those things, you really just need to check for yourself, because yeah, it could still be in brand-new condition and you can just send it right back into Amazon.
[00:04:45] STEPHEN: Absolutely.
[00:04:46] REBECCA: Okay. Then, what do you do if you get the return and you see that it's not sellable in new condition?
[00:04:53] STEPHEN: Then, I look and see if it might be profitable to sell that item as used, or collectible. I go check Keepa and I look at the low prices for the used condition, or collectible condition, depending on what category you're wanting to sell it in. If I can't make any money, maybe I can get some of that capital back by selling it in the used, or collectible condition on Amazon. Then I go through that process.
[00:05:16] REBECCA: You would also need to see if there's any type of restrictions, because you might be restricted from selling items in taking other than new condition in that category.
[00:05:24] STEPHEN: Right. Some categories, they'll restrict you from selling used, or collectible, but will allow you to sell it in new, so you definitely want to make sure you can still sell that.
[00:05:32] REBECCA: All right, so we've checked to see if you can sell it in new condition. If not that, then see if you can sell it in used or collectible condition on Amazon. What do you do then if you can't sell it in new or used or collectible condition on Amazon? There's still options, right?
[00:05:49] STEPHEN: Absolutely. Yeah. Amazon's not the only marketplace where people will buy stuff. Look on eBay. You can even take a look at the advanced search option on eBay to see and look at completed listings. You put in the keywords of the item you're wanting to sell, you can look at the completed listings to see what things sold for on eBay, and to see if it's worth putting in the time and energy. Because eBay does take more time and energy and you want to make sure that the profits that you're going to get from selling it on eBay, it's worth the time for you.
There's other options out there for you, like Poshmark, Craigslist, Facebook Marketplace. Rebecca, tell us a little bit about Poshmark and what stuff sells on Poshmark. I know we did a whole episode 42 on Poshmark. Real quickly, what items can you sell as used, or collectible, or whatever on Poshmark?
[00:06:34] REBECCA: Well, you can even sell new items. New items sell really well in Poshmark too. I've sold new and used items in the categories for clothing and for shoes, mostly for women, men and children. I've sold in all of those different markets on Poshmark. When it first got started, it was mostly just fashion items, but they've expanded to include makeup and accessories and also, one of the more recent things that they've opened it up to is home items, so home decor and those type things.
I haven't sold anything yet in the home category. I've thought about it and just haven't gotten around to it yet. I have purchased though. I've made some purchases on Poshmark. Yeah, so that's a growing market, I would say. Definitely, if you are selling clothing or shoes for men, women or children, it's a great place to sell.
[00:07:29] STEPHEN: Yeah, if Amazon's no longer an option, then definitely, check out Poshmark.
[00:07:33] REBECCA: Then as far as Craigslist and Facebook Marketplace goes, those are going to be items that you're going to have to – it's not going to be shipped. Those are going to be items where you're going to end up having to meet somebody, or leave it on a porch, or something like that. Safety measures are going to come into play with that, more so than you would for – I mean, you're always going to be wanting to make sure you're following terms and services and protecting yourself as far as scams go. But then, personal safety as well for any that you're going to be looking at where you would, in-person, have to go drop something off.
All right. Then, those are some other ideas for platforms outside of Amazon. What do you do then if you've tried other outlets, you've tried other places and either the listing just doesn't do well, or it's not an item that's going to work well at all on those platforms, what would you do at that point? Throw it away?
[00:08:26] STEPHEN: Maybe. I mean, it's honestly, something to consider. You think for yourself, what about a garage sale? Do I already have stuff that I'm wanting to garage sale, or maybe you want to start saving up stuff in a garage sale pile in your garage? Then after a while, be able to get a little bit of something, just so you have a little extra spending money or whatever by selling stuff at a garage sale. Even considering donating it to a thrift shop, or giving it away to someone who might need it, it's good just t ando finally get rid of the inventory, be done with it, so that you can move on.
Keeping things for a really long time in your garage, or even in a storage unit, if you're paying for a storage unit, it ends up just costing money just to hold on to it. We believe in the power of minimalism and being able to get rid of stuff when we can. It's a whole lot more freeing when we're able just to let go. Plus, you're able to help someone else out if you're donating to a thrift shop, or giving it away to someone in need.
[00:09:22] REBECCA: Or, even using them for Christmas gifts. We have quite frequently done Christmas and birthday gifts for our children out of that. Or with shoes and whatnot, when we've had shoes that have been returned to us that are not sellable. Hey, if my kids will fit them, they're going to wear them.
[00:09:39] STEPHEN: Yeah, definitely.
[00:09:41] REBECCA: All right. At some point, do you ever think of all the time and energy that goes into making the extra listings, maintaining your eBay store, maintaining a Poshmark closet, all of that. The time and energy that goes into all of that, can you ever get to a point – I know, I have an answer for this myself. Where you think this is just not worth it?
[00:10:03] STEPHEN: Yeah, absolutely. For every person, it's different. Some people have a lot more time available to them. If you have the time available and it's not a drain, or and it puts any more added pressure on you, and if it's something that you enjoy doing, then definitely, put that eBay listing, put that Poshmark closet together, grab a garage sale and put it out for over a weekend. You know what? I want to also ask you, how much do you value your time? You want to make sure that you're spending your time wisely.
At some point and for everyone, it's different. It gets to the place where all of that work and energy for just a few bucks to get back, it's not worth it. For you to decide that, create a boundary, stick with it and again, like we said before, at some point you just want to get rid of it and donate it and be able to move on with your life and use your time, spending it on things that are going to bring back a bigger return.
[00:10:58] REBECCA: Yeah. I would just add to that too. A lot of it depends on – some of it depends on your personal preference and just what you have experience in too. For me, there was a time period when we were trying to put our returned shoes and clothing on eBay. It sold here and there, but it was just not worth it to me, to take the effort to make those listings and to try to figure out how to get people's eyes on those products. Poshmark has been very different for me and I've got a very streamlined process that I have now for creating the listings and then making sure that people are seeing them and interested in buying them.
If you find that one platform's worth it, but others aren't, you don't have to say, you can commit to one and get rid of the others even. There's certain things that work for you, go with that and the others don't feel like you have to take all of the suggestions we've made and go through all of them. No. Find the ones that work for you, focus on those and then move on from the others.
[00:11:59] STEPHEN: If you have a bunch of inventory that you've had returned from Amazon and you're trying to figure out what to do with them, it's in your 'I'll get to it later' pile. Some people even call it the death pile. I don't know why it got such an extravagant name, or whatever extreme name, but it's their death pile. It's stuff that's –
[00:12:15] REBECCA: Dead inventory.
[00:12:16] STEPHEN: Exactly. Hopefully, this podcast episode has given you some ideas on how you can squeeze out a little bit more of that capital, so that you can reinvest that capital back into stuff that's actually going to sell and sell consistently. Hopefully, we've been able to help you get some profits from your returned inventory.
[00:12:37] REBECCA: Okay. Well, we hope this has been helpful for you. We hope you've gotten some good ideas, possibly, to deal with some of your inventory. If you heard any links that we mentioned that you want to check out, or if you want to check out the transcript for this show, be sure and check out the show notes, fulltimefba.com/69. We also wanted to share with you today a review from a listener.
Okay, so here's a review from a recent five-star review from a listener that says, "Absolutely love the podcast. It is just as well-organized as the blog. Not only do I learn a lot during every podcast, which I enjoy while sourcing, it is very easy to reference the things you're talking about with your provided hyperlinks and share them with friends." Oh, that makes me happy. They're sharing with friends.
[00:13:19] STEPHEN: Me too.
[00:13:19] REBECCA: "Our business has seen growth that is directly attributable to some of the things I learned here. Thank you again and keep up the great work." Well, thank you very much for that review. It makes us very happy to know, not only that we're able to help you out, but also your friends.
[00:13:33] STEPHEN: Yeah. Thank you so much for sharing this episode and other episodes with your friends. If you want to leave a review, go to fultimefba.com/leaveareview and it will give you instructions on how to do it, if you don't know already. We appreciate every review. If you leave us a review, we might be reading it back on one of our upcoming episodes of The Full-Time FBA Show.
Next week on the show, we're going to be talking about why you need to consider adding wholesale to your Amazon business. Wholesale has revolutionized our Amazon business. We want to talk to you a little bit about that on how maybe you should add wholesale to and we look forward to doing that next week on The Full-Time FBA Show. Have a great day.
[OUTRO]
[00:14:13] ANNOUNCER: That is all for this episode of The Full-Time FBA Show. Head over to fulltimefba.com/podcast, where you will find the show notes and links from this episode. While you're there, subscribe to our newsletter where you'll get several free downloads of our popular and helpful Amazon FBA resources. Now, take action on what you have learned today, so you can find success at turning part-time hours into a full-time income with Amazon FBA.
[END]