While you may have built your empire by selling on Amazon, today's episode shows you how you can sell more by expanding to Poshmark — a marketplace for new and used clothing, accessories, beauty and wellness products, and even home goods. In today's episode, Stephen interviews Rebecca and they talk all things Poshmark.
After explaining what Poshmark is, Rebecca talks about how you can take items you can no longer sell on Amazon and list them on Poshmark. It's important to learn the differences between Amazon and Poshmark, and Rebecca breaks this down in an easy-to-understand way. One of the top aspects of selling on Podhmark: their return policy benefits sellers more than most selling platforms. Listen to this episode to find out if selling on Poshmark is the right move for your business.
Listen on the podcast player below. 
Like what you hear? Tell a friend… and be sure to leave us a rating and a review. Here's how.
Key points from episode 42: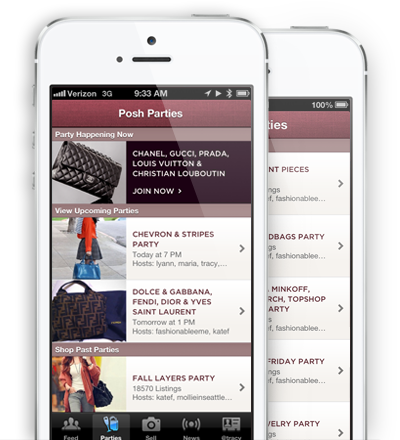 Rebecca discusses the Poshmark selling platform and what Poshmark 'closets' are.
Learn what types of things you can sell on Poshmark.
Poshmark is home to a 'used condition' clothes market and how that benefits Amazon sellers.
Avoiding storage fees by shifting overstock items from the Amazon market to Poshmark.
Who is responsible for paying Poshmark shipping fees and how they manage discounts.
How Poshmark handles returns and how it benefits Poshmark sellers.
How the fees work on Poshmark.
How themed Poshmark 'parties' promote specific types of items.
How Poshmark's social and sharing features can draw attention to your items.
What Rebecca does to attract followers and likes for items in her closet.
How Poshmark helps you stay on trends, benefiting your Amazon business.
Rebecca shares her biggest tips for new Poshmark sellers.

And more!
Links and resources mentioned in this episode:

Use the code REBECCADIANN to get a $10 credit when signing up
If the above code doesn't work, use the code UZGDS to get a $5 credit
Right-click here and save as to download this episode to your computer.

More Episodes from the Full-Time FBA Show podcast:
Don't miss an upcoming episode! Subscribe, download episodes, and review The Full-Time FBA Show: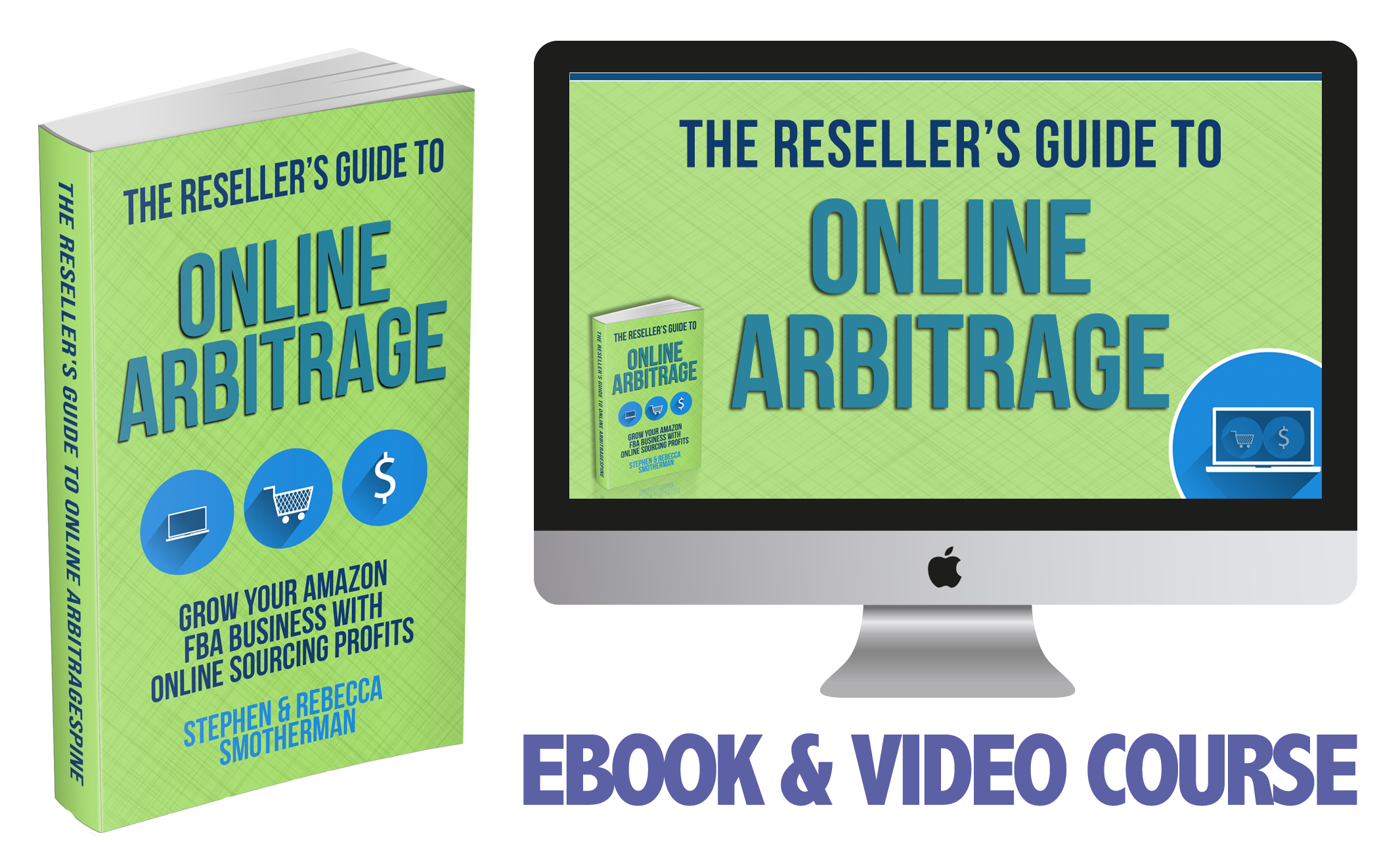 The Reseller's Guide to Online Arbitrage
If you want to add or improve your existing online arbitrage (OA) sourcing skills, then check out our course: The Reseller's Guide to Online Arbitrage: Grow Your Amazon FBA Business With Online Sourcing Profits.
The course is a combination video course (5+ hours of OA training) and a 100+ page ebook. The videos and book both share the exact same content (so you can pick the format you most like to learn from). The course also comes with six time-saving and money-making bonuses all at no additional charge!

Back to the main page for The Full-Time FBA Show

Episode 42 Transcript: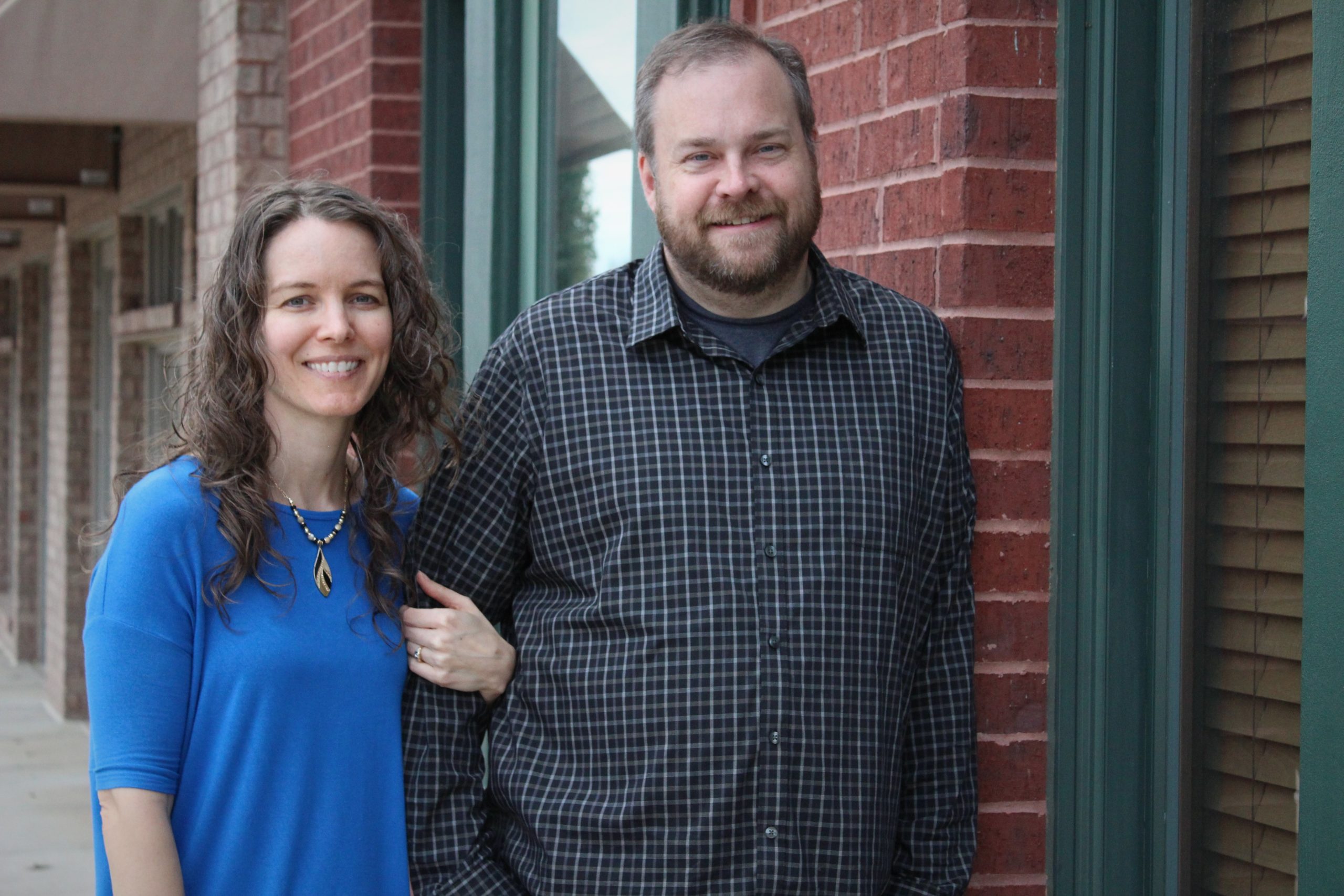 [INTRODUCTION]
[0:00:01.8] ANNOUNCER: Welcome to The Full-Time FBA Show. In each episode, it's our goal to help you turn part time hours into a full-time income, selling almost anything on Amazon. Now, your hosts of the show, Stephen and Rebecca Smotherman.
[INTERVIEW]
[0:00:21.2] STEPHEN: Welcome to episode number 42 of the Full-Time FBA where we are talking about Amazon reseller strategies and stories that will help you make more money on Amazon and spend less time doing it. Well, today on the show, I have with me — my wife Rebecca with me, as always, but I actually get to interview her today because we're going to be talking about selling on Poshmark. How's it going Rebecca, are you ready to talk about Poshmark?
[0:00:44.4] REBECCA: I am so ready. I'm looking forward to this conversation.
[0:00:47.3] STEPHEN: Yeah, you might be saying. Wait, this is an Amazon resellers podcast, why are we talking about another platform like Poshmark? Well, you're going to find out why and how it impacts your Amazon FBA business today on the show.
All right, well let's get right into the show today, Rebecca, first off, tell us a little bit about what in the world Poshmark is?
[0:01:08.9] REBECCA: Poshmark, it's another selling platform, you know, we talk mostly about Amazon FBA, this is the Full-Time FBA show and we don't always talk about other selling platforms but today, we're going to get into a little bit about Poshmark. And it is just another selling platform you can use it on their website or they have a really great app that is super easy to use. In fact, a lot of times, I just use the app on my phone and I don't use the website unless I'm reorganizing things in my Poshmark closet or listing certain types of items.
But a lot of the time, I just use the iPhone app and it's a place where you can sell, like I said, it's divided up into closets. You don't have a Poshmark store, you have a Poshmark closet. That's because it started off as a platform for selling fashion items, clothing, shoes and then they've expanded from there into accessories, they have a beauty and wellness market where you can sell makeup and other things along that line.
I think the most recent market that they've added is the home goods, home market. Where you can sell decorative items and things along that line. Things of that nature.
[0:02:19.2] STEPHEN: Yeah, I know when I first started, I remembered that — selling shoes and clothing and stuff from your closet but it's expanded a lot since it first started off and yeah, I'm sure it will continue to expand as they find success. The stuff that's sold on Poshmark, is it like brand-new stuff, new stuff, what kind of stuff can you sell on Poshmark?
[0:02:39.9] REBECCA: Well, you can sell items in both new and used condition. You have a closet that can have either new or used items in it and you can also set up a boutique. You kind of have to earn that privilege after you've been selling for a while and you've sold a certain number of items. You can apply to have a boutique which means that you can then sell wholesale items, new items that are not being resold as far as they're not retail items that you bought to resell. Those are what you would keep in your closet.
New items, used items, those are both acceptable on Poshmark, it's just a matter of how you would list it, the condition can then be listed in different forms but those are the types of breakdowns in general.
[0:03:24.1] STEPHEN: Just new-used or does 'used' have more layers of conditions or like, how do you describe that to your customer?
[0:03:31.8] REBECCA: Right, it's mostly just new and used are your definitions, your conditions that they ask you to differentiate there. And they'll ask you when you're doing a listing. New with tags really is the only type of condition that they give you a toggle for. Otherwise, you would just really need to include in your description of the item any more details about the condition. You're not really listing it in like new or acceptable or very good. Those are not really necessarily terms.
I've noticed that people tend to use more of eBay type terms like 'excellent used condition', 'EUC', you'll see that one. And again, that's something that you just put in your title or your description, not so much that Poshmark is asking you to do that. And then I also see, like, new without tags or new in the box, new without the box, those types of things are words that people will use. Even though really, just new and used are the only things that Poshmark is looking for.
[0:04:36.2] STEPHEN: Okay, how does Poshmark help an Amazon seller, how are we using it?
[0:04:42.6] REBECCA: I mean, there's a lot of different ways that an Amazon seller I think would benefit from using Poshmark, our main focus that we started using it for and have mostly been continuing these for is with our shoes and in the past, more clothing but I've kind of gotten away from selling clothing as much on Amazon. But with the shoes that we sell on Amazon, there are times when we have returns from Amazon. When we've sold an item on Amazon, the FBA customer has returned it and either it's not in new condition anymore because they scuffed up the shoe. Either because they flat out wore it out around town or because they did something in the process of trying it on, that makes it no longer a new condition or if it comes back to us as a return and the shoe box is damaged. Those are items that I don't really
— I'm not comfortable sending back to Amazon to sell again because you can only sell shoes and clothing on Amazon in new condition. Not in any type of used condition.
'Used-like-new' is not a thing, even though somebody might have only tried on a pair of shoes and returned it, well, that kind of spoils it then for me being able to sell it on Amazon again. I'll put those on Poshmark. We started out doing that with our returns on eBay and then I just kind of got to where I found that the listing process for me was easier on Poshmark and I was just having better success with selling shoes and clothing on Poshmark. The returns are not the only thing that we're using it for. Also, because I do 100% OA for shoes. Sometimes we'll get stuff delivered to us or delivered to our prep center and it's not in exact pristine, new condition — and if it's more difficult to return it than to just resell it on another platform, then I will do that, I will sell it on Poshmark, rather than trying to go through whatever hoops to get the return to the original retail store that I bought it from.
[0:06:43.9] STEPHEN: Yeah, that makes a lot of sense and it's been nice to know that even if a shoe or some other type of item that fits the Poshmark, you know, opportunity that's out there. If they're not still in new condition in regards to how Amazon defines new, they're still an opportunity to get some of that capital back. And sometimes still an opportunity to get some return on investments.
[0:07:02.8] REBECCA: Yeah, as you're saying that too, I thought about the fact that it's not just our returns, also are overstock items. If we ever have items that are going to be charged long term storage fee or if we're thinking that it's affecting our IPI adversely, those are types of items too that were like okay, rather than leaving it there, if it has a really bad sales rank or there's something wrong with the Amazon listing that we can't really fix.
Then we'll go ahead and call those shoes back just so that they're not sitting there getting storage fees at the Amazon warehouse and we'll add those to our Poshmark closet as well.
[0:07:36.3] STEPHEN: yeah, it's definitely something that's helped us move inventory when it wasn't moving on Amazon.
[0:07:40.7] REBECCA: Yeah.
[0:07:42.3] STEPHEN: When it comes to, like, shipping costs and stuff on Poshmark. Who pays for that, the seller, does the customer, how is that handled?
[0:07:50.3] REBECCA: For the most part, the customer is who pays the shipping and currently, it's a $7.11 shipping fee to have it be USPS priority mail shipped to the customer and the customer pays that fee and Poshmark gives you the seller label that you print out and just put on the box. But there's different ways that you can offer shipping discounts and sometimes Poshmark will do things to offer a shipping discount.
Sometimes if you do certain things to lower your price or to make an offer directly to a buyer, rather than just having it listed in your closet just for anybody to buy, then you can offer a shipping discount and that discount is going to come out of what you earn, sometimes Poshmark will do certain types of promotions where they say, "Hey, if you lower your price, we'll giver your buyer a shipping discount and they will pay Poshmark and that instance, we'll pay the shipping, not you."
In general, it's the customer but there's different ways to then do promotions and discounts where other people might end up paying their shipping.
[0:08:54.5] STEPHEN: Yeah, that sounds like a good deal. We were talking before about how we like to sell a lot of our Amazon returns that are not in new condition anymore on Poshmark. How does Poshmark handle returns? Do they accept returns?
[0:09:06.9] REBECCA: That is one of the reasons why I really like Poshmark is that they are an all sales final type of platform. As long as you are making your listings in a really high-quality way, then you don't have to worry about returns. The only reason that they will really accept a return, that Poshmark will allow a return is if the customer says that your listing was not accurate and if they say that they received something that was not portrayed accurately in your listing.
They can't say, "These shoes don't fit. I want to return them." No, you bought them as is, you have to accept it and if they don't fit, they don't fit. Hey, you could always just re-posh them and sell them yourself on Poshmark. Or, if they get it and they're like, "Hey, these are used and I don't like the fact that there's a scuff here on the side." Well, as long as you included in your description, there's a scuff on the side and you have a picture, then Poshmark can go in and say, well actually, that was included in the description so it's 'all sales are final' as is and they will not issue the return. In general, it's really great selling on Poshmark for that reason that I have found returns are just so very seldom.
I've probably, out of hundreds and hundreds of listings that I've had that have sold, I've probably had less than five people try to request a return. And not once has Poshmark agreed with the customer. They always said, nope, your listing is fine, they have to keep it.
[0:10:44.1] STEPHEN: Wow, that's a pretty good rate right there. Let's talk money for a minute. Does Poshmark have a signup fee, monthly fee, listing fee, what's up with the fees and are the selling fees reasonable?
[0:10:56.4] REBECCA: There's not any type of monthly fee to use Poshmark for either the buyer or the seller. There's not a listing fee. You can list something and leave it up there as long as you want and have nothing ever happen with it and Poshmark doesn't charge you anything. You know, that's obviously — you're not making any money off of it, they make their money when your items sell.
They try to do things to help you sell items which is really another great thing about Poshmark. I think that their fees are really pretty reasonable. Now, the thing that you need to remember about Poshmark is that items tend to go cheaper on Poshmark than they do on Amazon and possibly even eBay. I'm not sure, I'm not, like, studied up on that. But for sure, you're going to be selling your items on Poshmark more as a way to get your money and get some capital back, not to make a big profit.
There are times that I do make a profit but typically, I'm buying items at a higher buy cost to resell on Amazon for a profit that I'm just not going to get that same profit on Poshmark. But back to what you asked about the selling fees, I think they're reasonable currently the fee structure is if you sell an item for $15 or under, it's just a flat 2.95 fee but if it goes for over $15, it's going to be a 20% fee that Poshmark keeps.
I think that's pretty reasonable just to know whatever you list your item at, you're going to get 80% of that for your profit off of that sale.
[0:12:20.7] STEPHEN: Okay, yeah, that makes sense.
[0:12:21.3] REBECCA: Or not your profit bit, the amount of sale, sorry.
[0:12:25.5] STEPHEN: That definitely sounds reasonable. A minute ago, you were talking about Poshmark closets, I've also heard of Poshmark parties, what are those?
[0:12:31.8] REBECCA: Poshmark has several parties a day that they used to promote either different brands or different markets, whether it's the women's market or the men's market, they'll use parties to promote kid's items, maternity wear, sometimes they'll have kind of a generic term for it like — I can't even think of one off the top of my head but like 'Fun Friday Wear' or something like that. You know, like 'Business-Girl Boss'. I think that was one that they've done before where you know, technically you're supposed to be only sharing items in that party that would fit under that description but they are usually pretty loose. So like Fun Friday Wear could be basically any of my shoes in my closet if I wanted it to be. I just made up the Fun Friday thing, I don't know if that is actually a thing.
[0:13:15.3] STEPHEN: If not they should make that.
[0:13:16.7] REBECCA: Right. So anyway, yeah the party is just a way. So I guess going back to — I should have explained more at the beginning about when you asked what Poshmark is. It is a platform for selling items but it is also more social than any other platform I have encountered. So there is a lot of sharing and liking and following that happens that's very similar to what you might see on Instagram or Facebook or something like that or Pinterest even.
And so, the way that you get as many eyes as possible on your items is to gain followers and to share your items for your followers to see or to share other people's items so that they'll share your items back. And that's one way that you get more eyes on your items in your closet and then hopefully that will turn into sales if you have a really good closet. So I know personally when I buy things on Poshmark because I have bought several things over the years. I am not just a big shopper. I don't get on there just to recreational shop but if I am looking for something in particular, I'll search for it. So you for sure want to make sure that you have your listing set up so that you got good titles with the right keywords in there and that you've got things organized using the listing template that they gave you so that it's easily searchable but otherwise, sharing items and getting your items noticed in parties is one really big way for you to generate more sales.
Because you are getting more eyes on that item. There is a host of the party and the host will pick items that they like the most and that will get a lot more traction for your item if somebody else notices it and shares it. So, I don't know. That is, generally speaking, what a party is.
[0:15:03.7] STEPHEN: Yeah, sounds like fun. Now people might be hearing — trying to gain a following and trying to get likes and get followers and things like that. How much work does that actually involved? So if you are wanting to be successful in Poshmark and get your stuff purchased, how much work is involved with that?
[0:15:20.4] REBECCA: So I think that it is actually — we've talked about this, you and I have before because we are on several different social media platforms for Full-Time FBA. And then as individuals. So we talk about, like, numbers of followers and things like that and along that lines. And of the ones that we're on, I feel like Poshmark has been the easiest platform I have ever encountered to get people to follow you and we eventually, after several months, were able to work our way up to being a Poshmark ambassador. Which is almost I think along the lines of being promoted, is what they call it on other platforms.
And so they have it set up for you to share your listings and then you can also share other people's listings and it is just mutual back and forth of you share your stuff and then you share other people's stuff and then they share your stuff back and you like things and all of that. And in order — I felt like it was fairly easy to get a larger number of followers pretty quickly to the point where we had several thousand within the first couple of months and now that we have been Poshmark ambassadors for a couple of years, we've got tens of thousands. I think we're like — I don't even remember now, 55,000 or something like that, which to me is just ridiculous. But it takes work to do that but I mean honestly, I think I sit down every day and spend less than 10 or 15 minutes on it and it's something that I do while I am watching TV or while I am waiting for the kids to finish something that they're doing that I am supervising.
That kind of a thing where it's like I just go through and I scroll and tap and share things kind of mindlessly and it generates people liking my items. Liking then leads to me being able to make them indirect offers and if you can make somebody a direct offer, they're, I think, a lot more likely to buy from you than if you just leave your closet as is and just hope for people to stumble across it.
[0:17:25.6] STEPHEN: Yeah, I know that sometimes we've been watching a movie or we've been doing something with the kids or whatever and if I am playing with the kids and you're mindlessly kind of scrolling and liking stuff — and I know that she is on Poshmark. She is liking stuff and sharing stuff and so it can really easily fit into your daily schedule and not something that you have to use a lot of focus on.
[0:17:46.8] REBECCA: Right and that's the sharing and linking aspect of it. Now as far as the listing part goes — that is the same. It is the similar type of work to create an Amazon listing or an eBay listing. You're still going to have to take pictures, you're still going to have to write up your title or your description and set up your pricing and all of that. That does take work. That's not just super non-time intensive and so I have found that — the taking the picture part, though, is actually easier than eBay or Amazon.
The requirements for the picture are a lot less — they are probably more along an eBay line as far as they're not super — they don't have any type of restrictions as far as like it has to be this size, it has to be this type of background. They really just encourage you to have an attractive background and to make it look fashionable and so if you can, like for us, we sell a lot of shoes and I just arrange the shoes in an attractive location in our house.
We've got just a plain background behind our — I put it up on our mantel in the living room and we got a plain background with a little canvas painting to the side that gives it just a little bit of color and it is just super simple and I take the picture from several different angles and that's it. And they give you filters that you can choose to use as well but yeah, take good pictures. Make it look attractive and then write a really compelling description and use lots of words like 'super cute' and 'comfy' and things like that. I found that that really helps as well.
[0:19:21.9] STEPHEN: It does. That puts that thought in the customer's minds and they're like, "It is super cute. I am going to buy it." So what is another way that Poshmark has helped your Amazon business that some people might not think about?
[0:19:32.2] REBECCA: I know for me, because I'm not what you would call a fashionista by any stretch, but I love selling shoes and I used to sell a lot more clothing but I got out of that just because it is easier for me to concentrate on one niche. And so I don't necessarily follow all of the trends for myself when it comes to what I am wearing or buying for myself and so I am probably a little bit behind the times when it comes to that. And so using Poshmark has been a really great way for me to stay on top of those trends.
That I can go through, like I said, is I am scrolling and sharing I can see things that are on trend right now and get a better idea of like, "Okay, what types of items are getting lots of shares than likes?" What types of items get a lot of traction as far as comments and people talking about "Oh I really like this one, do you have it in this size?" those types of things. If you can kind of find a handful of other sellers who have really big closets and appear to be doing this full-time. Because there are people that have full-time Poshmark businesses. If you can find a few of those and kind of follow what they are doing and what they're selling and what it appears to be doing really well for them, you can really learn a lot for your own Poshmark business. But then I've just been able to apply that to Amazon as well and see, "Okay these are the things that people…" You're getting a lot of interaction on it and you see that in a way that you don't necessarily get to see on Amazon.
Who is sharing things or liking it, putting it on their wish list or whatever and so for that reason I really have enjoyed using Poshmark to see, "Oh it seems like this type of shoe is going out more now, going out of style and this one is coming more in style" which may or may not influence whether I buy it. You know, sometimes you want to have those shoes that are being discontinued and other times you want to have stuff that is more on trend.
[0:21:27.4] STEPHEN: So you are talking about brands or styles, that kind of thing? That kind of information?
[0:21:32.1] REBECCA: Yes, both brands and styles I am trying to keep an eye on.
[0:21:36.0] STEPHEN: Okay, good to know. So are there any other tips that you like to leave us before we go to close up this interview about Poshmark?
[0:21:42.7] REBECCA: Well, I think mostly my biggest tip would be to just play around with it. Play around with the app. You know, sign up, log in, and just see what's out there and I also would advise you, this is something I myself need to take this own advice — even if you don't sell shoes or clothing or make up or jewelry, things that you think of as fashion they really have expanded into the home market. And so, if you sell anything that would be considered more of a home good or a decorative item or things along that nature.
If you sell anything like that on Amazon, be sure and look into that market on Poshmark as well. Don't just limit yourself to fashion as far as clothing and shoes goes but look, just check it out and see if there is any way that this could be another platform for you to sell those items that you are not able to sell on Amazon. Because, as your Amazon business grows, so are your returns, so is your overstock. I mean, hopefully the percentage is staying down. But even if you are still keeping a low percentage of returns or overstock, that number is going to grow as your number of inventory items grows overtime.
And if you're interested in signing up for Poshmark even if just to be a customer because I think being a customer on Poshmark will give you a good idea of what it's like to sell on Poshmark, we have a code that you can use to sign up through us and that code will change from time to time because they sometimes offer a $5 off of your first item that you purchase as a customer and sometimes it's $10. And so I am not going to give you the exact code here but if you go to the show notes for the podcast, this podcast episode, we'll try to keep that updated on that page. So if you go to fulltimefba.com/42 you'll find whatever the latest code is that will give you either $5 or $10 off your first purchase as a Poshmark customer and that way, you can kind of an idea of what it is, what the platform is like and how it works.
[END OF INTERVIEW]
[0:23:49.2] STEPHEN: Well thank you so much for joining me on the show today talking about Poshmark. I know you are usually on the show but you know, I really appreciate you being here today and answering these questions about Poshmark. I know I have learned a thing or two because you mostly deal with our Poshmark aspect of our online business but thanks for answering these questions.
And again for everybody if you want to know where to find Poshmark and any other type of the links that we've talked about, the coupon code, if you go to fulltimefba.com/42, it's got our show notes where you can get those links, read the transcript and a bunch of other goodies that will help you grow your online business and so thanks again for joining me Rebecca.
[0:24:25.5] REBECCA: It's been fun, I really enjoyed it and now, you need to get all of your home good items listed on Poshmark as well.
[0:24:30.6] STEPHEN: I do. I do, I didn't even know home goods was now available.
[0:24:33.0] REBECCA: I know it is a fairly new thing that we just haven't really looked into but that is more your niche. It is the home goods items, so.
[0:24:39.8] STEPHEN: Bring it on. All right next week on the Full-Time FBA Show, we are going to be talking about how to get approved to sell restricted brands on Amazon. Restrictions are a frustration and a lot of times people see that as a road block but I want to tell you, for the most part, it is only a speed bump. And I will tell you how to get over that speed bump as we talk about how to get approved to sell restricted items on Amazon in the next episode of the Full-Time FBA Show. We'll see you then, hope you have a great day.
[OUTRO]
[0:25:09.9] ANNOUNCER: That is all for this episode of The Full-Time FBA Show. So head over to fulltimefba.com/podcast, where you will find the show notes and links from this episode. While you're there, subscribe to our newsletter where you'll get several free downloads of our popular and helpful Amazon FBA resources. Now, take action on what you have learned today so you can find success at turning part-time hours into a full-time income with Amazon FBA.
[END]