Have you used the fashion buying and selling platform called Poshmark? It's a website and mobile app where users can list their new and used clothing, shoes, accessories, and cosmetics for sale. I recently began using Poshmark as another platform (along with eBay) for selling my Amazon FBA shoe returns and shoes with boxes damaged in online arbitrage (OA) shipments.
Poshmark is super easy to use and geared towards the Instagram crowd, with lots of sharing, following, and liking of sellers and their items. Buyers can scroll through photos of fashion items arranged by brand, style, and people you follow. You can comment on items and @reply to other people's comments, similar to other social media apps.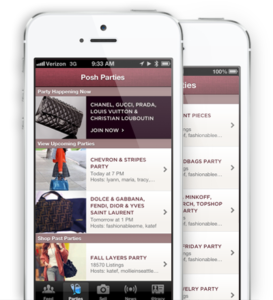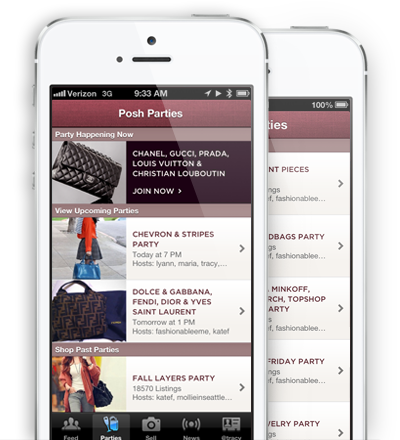 I decided to give Poshmark a try, since I have a stack of shoes in my office that I can no longer sell as new on Amazon, either because a customer returned them no longer new or because they arrived in an OA shipment with a damaged box or generic box (I don't like to send higher end shoes to Amazon without a brand new, pristine box). I spent some time one afternoon setting up my account, snapping photos with my phone, and listing shoes in my new Poshmark closet. I've been pleasantly surprised with the results and wanted to share about Poshmark with you, in case you have Amazon returns in the apparel category that you want to try listing.
If you're interested in trying Poshmark, you can sign up with the code UZGDS to get a $5 credit to your account (in case you want to buy something instead of just selling stuff!).
Here are few of the reasons I've been enjoying using Poshmark:
It is always good to have multiple selling platforms. While Amazon FBA is our number one way to make money selling shoes online, we like to diversify our selling platforms, so that we always have multiple methods of generating income, just in case. We recommend keeping an active eBay account in good standing as a seller, but it's nice to have another alternative through Poshmark.
Poshmark has an extremely simple interface. Confession time: Setting up my Poshmark account was the first time I've learned a new selling platform on my own. I married into Stephen's Amazon and eBay accounts. I was hesitant to set up an account on my own, but Poshmark is very easy to set up and navigate, both as a buyer and a seller. Seriously, I had several pairs of shoes listed in my Poshmark closet in way less than an hour.
The expectations for Poshmark photos make it quick and fun to list your items.  The layout of Poshmark is very Instagram-y (I know, that's not really a word), and I found it a lot easier to make my photos look nice and conform to standards on Poshmark than on Amazon and eBay. No need for white backgrounds or a certain number of pixels. Poshmark asks sellers to use photos of items in attractive settings or styled the way you would wear them. I came up with a quick way to arrange my shoes for photos on our living room mantle with our everyday flowers and artwork in the background. Poshmark gives options for different filters on your cover photo for each item, so you can make an ordinary photo stand out a bit more. Listing shoes on Poshmark feels a lot more like making a social media post than working on Amazon and eBay listings.
Poshmark has set prices for shipping, paid by the buyer. Poshmark uses USPS Priority shipping, with a standard $6.49 shipping fee, paid by the buyer. Once you make a sale, Poshmark emails you a PDF of the label to print and attach to your package. I love not having to worry about trying to set up free shipping or any other shipping concerns! Sometimes they offer reduced or free shipping as an incentive to help you get more sales, which is another great feature.
Along with the shipping incentives, Poshmark encourages other incentives for buyers. So far I've felt that Poshmark does a good job of creating a fun atmosphere that encourages buying. They have theme "parties" every day, where certain styles or brands are promoted. If you have listings in that theme, you can share your items at the party and gain more eyes on your listings. They also encourage sales or percentages off if buyers create their own bundle out of your closet.
Poshmark is social, but it requires little effort to interact. One of the features of Poshmark is that you can "follow" other sellers. Unlike most social media platforms, which require lots of effort to build up a following, Poshmark seems to generate lots of followers without much work. I have no idea how, but within the first week I had 300+ followers. I'm making sales and getting likes and shares without much effort. I'm sure I would have more if I followed a bunch of other people so that they would follow me back, but for now I'm satisfied where I am. I think the fact that I have high quality, name brand shoes is what makes me stand out.
Poshmark has helped me get ideas for my Amazon FBA inventory. It's so easy to get sucked into browsing Poshmark, much the same way you can get sucked into scrolling through Instagram and Facebook. I've really enjoyed flipping through other people's closets and seeing which brands and styles are getting tons of likes and shares. It has helped me understand the apparel niche better as I've seen buyers interacting over the items they prefer the most.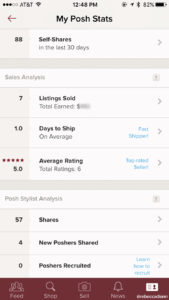 I sold my first pair of shoes within a week of listing them, and since then I've had sales trickle in every 2 or 3 days on Poshmark – right now Poshmark is doing better for us than eBay for selling shoes!
I'm also considering cleaning out some items from the closets around our house and listing them on Poshmark, and I've browsed and found a few items for sale that I'm keeping my eye on. If you enjoy shopping for apparel for yourself and your family, you should consider checking out the deals on Poshmark. If you sign up and use the code UZGDS, you will get a $5 credit to get you started in your Poshmark account!
Have you used Poshmark, as either a buyer or a seller? Are there similar platforms you use for your Amazon FBA returns? We would love to hear about it in the comments!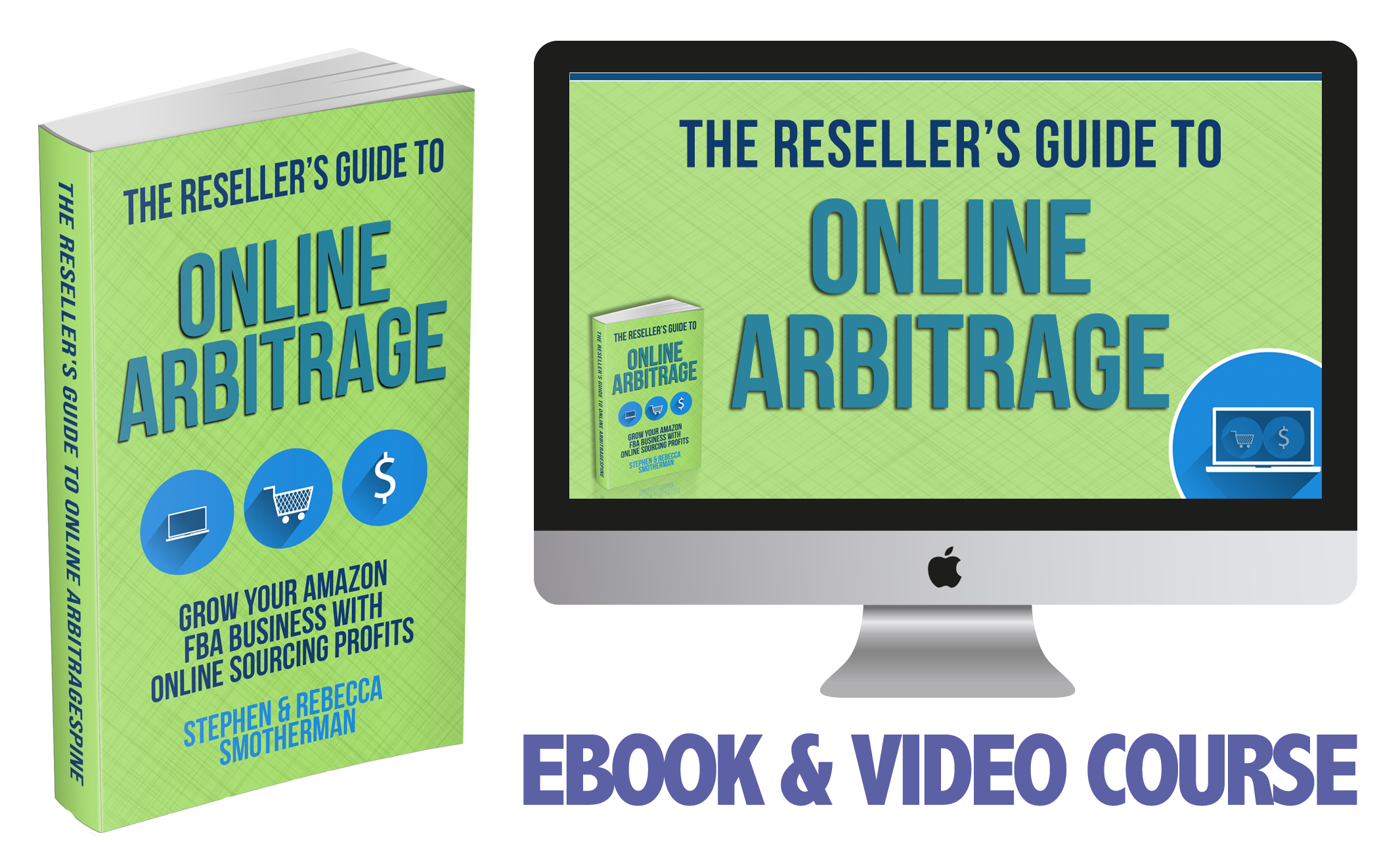 The Reseller's Guide to Online Arbitrage
If you want to add or improve your existing online arbitrage (OA) sourcing skills, then check out our course: The Reseller's Guide to Online Arbitrage: Grow Your Amazon FBA Business With Online Sourcing Profits.
The course is a combination video course (5+ hours of OA training) and a 100+ page ebook. The videos and book both share the exact same content (so you can pick the format you most like to learn from). The course also comes with six time-saving and money-making bonuses all at no additional charge!