We all know the old saying, "Don't put all your eggs in one basket." If you drop the basket, the basket spills, or Amazon suspends your basket (wait, what?) you risk losing all of your eggs.
Spread those eggs out in a few different baskets, and you protect yourself from a number of unforeseen circumstances. One of the baskets can be larger than the others, but you should still have multiple places to keep your precious eggs.
Of course we're not really talking about baskets and eggs today; we're talking about how we spend our time and money on our business ventures. This blog is about using Amazon FBA to work part-time hours and make a full-time income. So, if we're only working part-time hours to make a full-time income, what do we do with the rest of our time? Well, we put that time (and some of our business' financial capital) into other business ventures to make more income on top of our Amazon FBA income.
Perhaps the most complementary "basket" to keep on the side of our Amazon FBA business is selling on eBay. Many of us who run an e-commerce business started out selling on eBay before we got into Amazon, but there may be those of you out there who started selling on Amazon FBA first. Today we want to share with you the reasons why it's important to keep an active eBay selling account – or to start one if you've never sold on eBay.
Some items are restricted on Amazon, but they can still be profitable to sell on eBay. You might not be ungated in certain categories on Amazon, or you might not be approved to sell items from certain brand manufacturers. Some manufacturers might only restrict a certain product line within their brand (think Disney Frozen or Star Wars Episode VII). Also, you never know when an item will suddenly become restricted on Amazon after you already have it in stock at an FBA warehouse. In each of these cases, do the research and see if you can sell the item for a profit on eBay instead.
Sometimes we receive online arbitrage (OA) items that are damaged in shipment, and it's easier to sell them on eBay than deal with returning to online store. We do a significant portion of our FBA sourcing online, which means we receive a large number of shipments throughout each week. It's inevitable that a small percentage of those will be damaged in shipment. If the item can easily be returned to a brick-and-mortar store in our area, we'll consider returning it. If it's an online-only store or one we don't have in our area, we sometimes sell the damaged item on eBay with thorough condition notes and pictures for full disclosure, rather than dealing with the hassle of calling to arrange for return shipping, an exchange, or refund.
Sometimes we have items returned from Amazon FBA sales that cannot be listed again on Amazon, but we can still sell it on eBay.If an item is returned with a damaged box or with wear-and-tear that keeps us from relisting it in new, used, or collectible condition on Amazon, we can easily list it on eBay with thorough condition notes and pictures for full disclosure of any defects, missing parts, or damage to the packaging. This has been especially useful as we've transitioned to selling more in the shoes and clothing categories.
Some items require detailed descriptions and multiple pictures because of their rarity or because they are missing parts; these types of listings belong on eBay, not Amazon.If an item is an antique or collectible, we sell it on eBay. If an item is missing parts or has a part that doesn't work, we sell it on eBay. If for any other reason an item needs a detailed description of its condition or photos of the actual item showing its condition, we sell it on eBay. We've found that eBay buyers are more accustomed to reading the entire description and looking at all the photos so they know the condition of what they're buying. Amazon buyers usually do not read the condition notes as thoroughly, and you're more likely to have an Amazon buyer complain that you didn't disclose an item's condition (even though you did disclose it thoroughly!) than an eBay buyer would.
Sometimes we sell unique, one-off items that we don't want to create an Amazon listing for. We've found certain one-off items have a much better market on eBay than Amazon, and we would rather create a one-time eBay listing than try to create an Amazon product page and keep our fingers crossed that a buyer finds it. These one-off items might include individual board game pieces, Lego minifigures, collectible coins, and sports memorabilia.
Some items sell well through multi-channel fulfillment. We don't have much experience with multi-channel fulfillment yet, but it's an area that we are hoping to learn in the near future. Whether you create your own individual listings on eBay or use a listing service, you can send items to an Amazon FBA warehouse, list them on both Amazon and eBay, and see which platform brings you the sale first.
If your Amazon FBA account becomes suspended, you can transition to selling on eBay more easily if you already have an account. If you're making a full-time income from Amazon FBA, perhaps the biggest reason you should keep an eBay seller account active and in good standing is so that you have a platform ready to go to keep getting sales if for some reason your Amazon account is suspended. Your Amazon account can be suspended, rightly or wrongly, for any number of reasons, and sometimes it can take weeks or months to get it reinstated. You must (repeat, must) have a back-up plan in place before you experience account suspension, so that you and your family don't suffer unnecessarily from a lack of income while you go through the reinstatement process. Having an active eBay account with good feedback and good metrics will allow you to continue selling online if your Amazon account is suspended.

To read more about protecting your Amazon account from suspensions we highly recommend the book Suspension Prevention by Cynthia Stine. I know if we ever got suspended from Amazon Cynthia and her reinstatement program would be the very the first place I'd reach out to.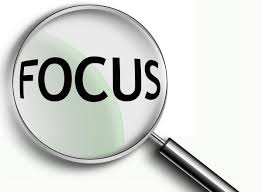 Now, if you're just getting started on Amazon FBA and you've never sold on eBay, we recommend waiting a while before you rush out to get an eBay seller account. We firmly believe that you should FOCUS while you're learning. FOCUS = follow one course until successful. Learn Amazon FBA first, get some sales under your belt, start to feel confident in what you're doing with FBA, and then look into starting an eBay seller account.
As a general rule, we prefer the convenience and ease of sourcing items to sell through Amazon FBA. But if for any of the above reasons we find ourselves with inventory that we can't sell on Amazon, it's reassuring to know that we can open up the eBay app, check completed listings for profitability, and do what it takes to list the inventory on eBay instead of Amazon.
Do you sell on eBay? Are there other types of items you would rather sell on eBay than on Amazon? Let us know in the comments!