We can all agree on one thing: returns stink. Imagine the scene — you're an Amazon seller diligently checking your inbox when you get that painful message; another customer is returning one of your items. It's never a fun experience. In this episode, we'll show you how to deal with Amazon returns so that each time you get one of those return notifications, you'll know exactly what to do.
We'll break-down the process of how returns work from a customer and warehouse perspective so you're aware of all the steps in the return process. Then, we'll break down the six crucial steps you should follow each time you get a return. By following these steps, you'll learn how to safeguard your feedback score and seller metrics, you'll understand why your products are getting returned, and you'll know what to do if one of your items ends up in the dreaded 'unfulfillable inventory' category. A valuable episode for both new and long-time Amazon sellers, listen in and learn how to handle returns with confidence
Listen on the podcast player below. 
Like what you hear? Tell a friend… and be sure to leave us a rating and a review. Here's how.
Key points from episode 41: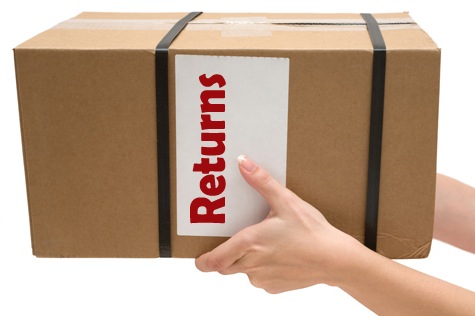 What happens "behind the scenes" when a customer returns a product.
Learn how to best deal with an FBA return from the seller's side of things.
Why you should always keep a record of any return notification.
How you can be proactive in protecting your Amazon feedback score during the return process.
Discovering the reason that customers are returning your products.
What to do with returned items that can't be sold on Amazon.
The game plan if a customer doesn't return an item within the 45-day return period.
What to do when Amazon puts a damaged product back into your sellable inventory.
Why you should look at the percentage, not the number of your returns.

And more!
Links and resources mentioned in this episode:

Right-click here and save as to download this episode to your computer.

More Episodes from the Full-Time FBA Show podcast:
Don't miss an upcoming episode! Subscribe, download episodes, and review The Full-Time FBA Show: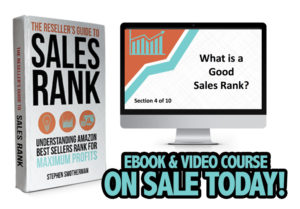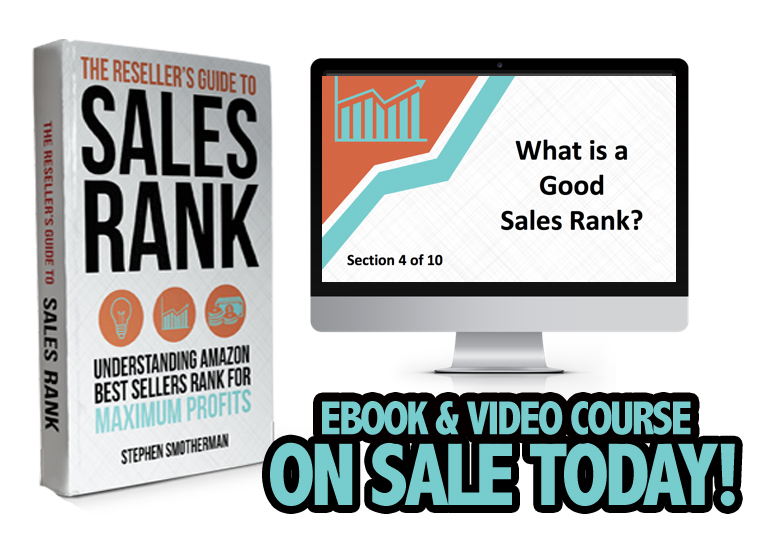 Sales rank is easily the most misunderstood aspect of selling on Amazon. What is a good sales rank? What does a sales rank of zero mean? What do I do with sales rank for sub-categories? Why does sales rank have to be so confusing so much of the time?
I'm here to tell you it doesn't have to be that way! You can finally get the clarity you need on the issue of understanding Amazon sales rank numbers. We at Full-Time FBA have launched a mini-course called The Reseller's Guide to Sales Rank: Understanding Amazon Best Sellers Rank for Maximum Profits. The mini-course is a combination ebook (30+ pages) and video course (almost 2 hours).
Check out The Reseller's Guide to Sales Rank mini-course to see how you can master the concept of best sellers rank and be on your way toward smarter sourcing decisions for your Amazon FBA business!

Back to the main page for The Full-Time FBA Show

Episode 41 Transcript: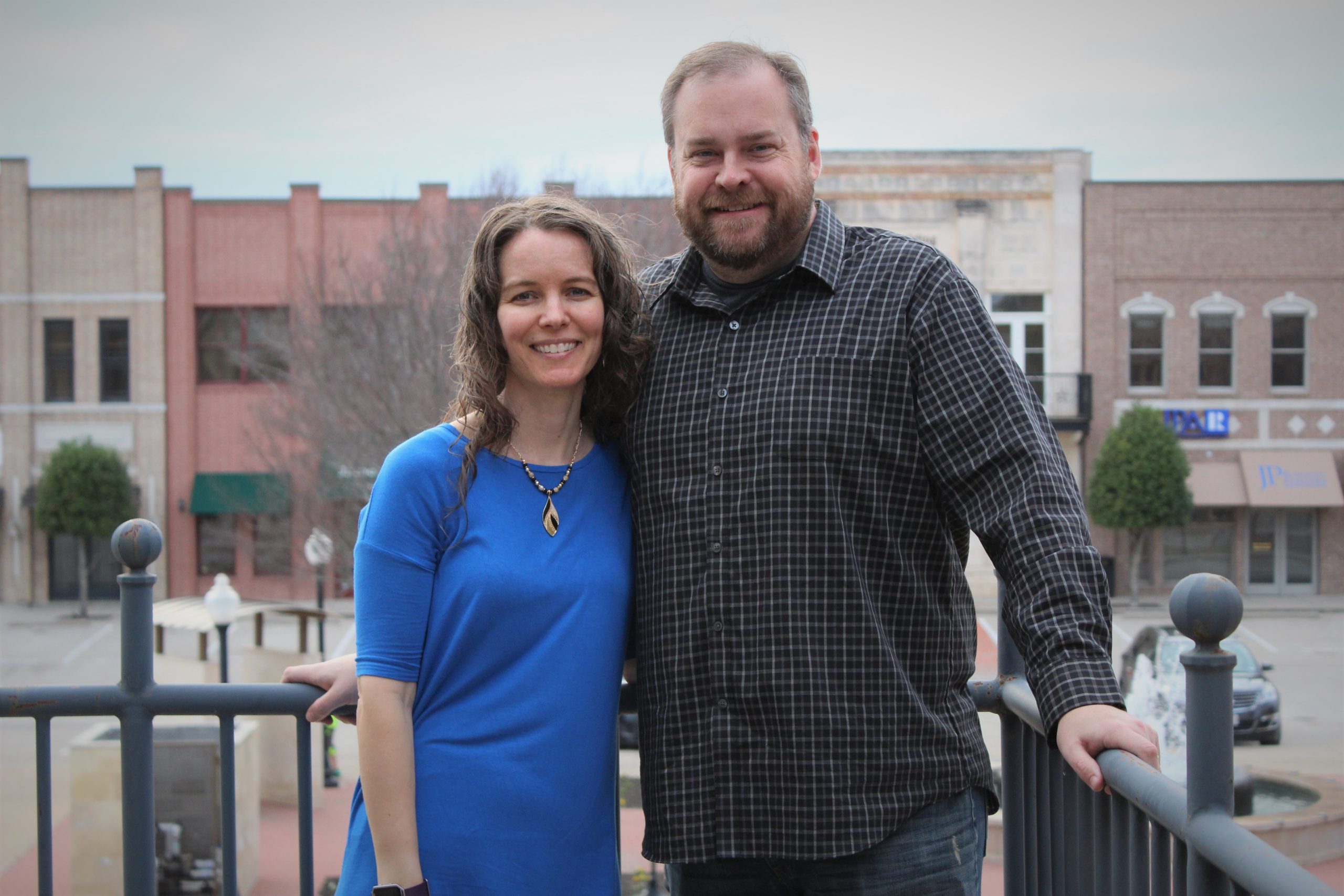 [INTRODUCTION]
[0:00:01.8] ANNOUNCER: Welcome to The Full-Time FBA Show. In each episode, it's our goal to help you turn part time hours into a full-time income, selling almost anything on Amazon. Now, your hosts of the show, Stephen and Rebecca Smotherman.
[INTERVIEW]
[0:00:21.5] REBECCA: Welcome again to The Full-Time FBA Show or if you're just joining us for the first time, welcome for the first time. We're glad to have you here with us and today, we're going to be talking about how to deal with returns in your Amazon FBA business, so that they don't ruin your business or even just ruin your day or your week. I know a lot of the times, it's a bummer to see a notification that you're getting a return and we just want to talk about how to handle that so that it is not as big of a deal.
And here to talk about that with me today is my co-host, Stephen.
[0:00:50.0] STEPHEN: Rebecca, I have a confession to make.
[0:00:51.6] REBECCA: What's that? Oh no.
[0:00:52.9] STEPHEN: I'm not very excited about this episode.
[0:00:55.2] REBECCA: I bet you are, you're just denying it. Every week, you say how excited you are.
[0:00:59.7] STEPHEN: I know but we're talking about returns and they're such a bummer and okay, I am excited about what people are going to learn from this episode. Yeah, but returns, they're a bummer.
[0:01:09.6] REBECCA: Yes, they are, but we're going to talk about how to make them less of a bummer.
[0:01:12.8] STEPHEN: That sounds good.
[0:01:16.9] REBECCA: Okay Stephen, before we get started going into how to deal with returns, can you just briefly tell us about the steps to deal with an FBA return or what the customer is going through with the FBA return?
[0:01:28.9] STEPHEN: I'll walk you through the steps of the return. Basically, the customer goes and requests a return from Amazon and at that point, Amazon takes the customer's payment away from your account. Right when the customer requests a return, that money's taken from your account. The customer gets refunded when they ship the item back to Amazon. They've got 45 days to return the item and then the item arrives back at the Amazon FBA warehouse and this is obviously an FBA return and when it arrives back at the FBA warehouse, an FBA worker inspects the item to see if it's still in sellable condition.
If the item was never opened, it will go back in the — your sellable inventory. And hey, that's great, it's back in your sellable inventory, it can be purchased again. If the item is like a clothing or a shoe item and it was opened, the worker will try to re-box the item and present it as in a new condition and it will go back into sellable inventory. But if the item was opened, it's going to be deemed as non-sellable and go into your unfulfillable inventory. This is called the 'customer damaged' and it doesn't mean that the customer damaged it, it just means that it's no longer in new condition and looks like it's been opened — so it's not in a new condition anymore. It's in your unfulfillable inventory.
If the customer says that the item was defective, then this will also be deemed as non-sellable and go into your unfulfillable inventory and labeled as defective. Items that are deemed as sellable, they go back into your active inventory and can be sold again but items that are deemed as not sellable, they will go into your unfulfillable inventory. Those are the steps of FBA return.
[0:02:54.5] REBECCA: That's what's going on within the seller central system and within the customer's interface with their order process. That's just an idea of what that process looks like but what does that look like for us as sellers with how to deal with that? Where do we enter into any of these steps and how do we deal with this whole process when it comes to the actual inventory item and when it comes to also the money aspect of it and how that money is taken out of our account, but sometimes customers aren't really returning items, those kinds of things. Let's talk about the steps that we need to take as a seller to deal with that return in order to make the most out of our selling. And also, in order to protect our Amazon account.
[0:03:37.9] STEPHEN: Yeah, I have six steps here that we're going to walk through today to make sure that all of those things are taken care of. When the customer requests a return, money is taken out of your account and Amazon will email you, they'll send you an email saying "A return has been authorized for order number 102-123" — whatever. And they will let you know why. Usually, the reason why says "customer return." There are other reasons why a customer might be returning the item but in that email, it just says customer return and I'm like, "Okay, thanks Amazon, I get it, it's a return."
You can find out more and we'll tell you how a little bit later in this podcast about the reason why. But the first thing that happens is you get an email and it's important to keep that record of that return notification. You want to know when that return was started because you wouldn't be able to follow up in the future and we'll get into that in just a second — but one of the things that I like to do is setup an email folder in my inbox and I put all of my return notifications in that email folder and we'll talk about why in a little bit.
[0:04:34.5] REBECCA: Okay, the first step is keeping a record of your return notification and in the second step, that has to do with your seller feedback score. What's the second thing that you would advise us to do?
[0:04:44.9] STEPHEN: I would definitely advise you to reach out to the customer if you can, to help protect your feedback score because a lot of the times, if there is an item that's going to be returned, that customer might not be happy and that might be why they are returning it. And they might be about to leave you negative feedback.
I want to proactively get in front of that customer and send them a message and say, "Hey, I just noticed that this item was just returned, Amazon is supposed to automatically give you a refund once the item is shipped to Amazon and I just want to make sure that if there was anything wrong with this order, I can try to fix it or see what I can do to make things right." You're trying to contact that customer in order to get ahead of the negative feedback that might be coming.
Sometimes the customer might just reply and say, "Well, I returned this item simply because it was the wrong size and it was nothing that you did wrong." Other times, they might say, "I returned this item because it was broken because it wasn't packaged well." And you can be able to respond to that. To contact the customer, it's really easy to do if you go and copy and paste your order number on your orders page.
You can find that order and then on the order page, there is a link to contact the customer. Now, there's all sorts of rules about what you can and cannot do in communicating with the customer. We'll put those in the show notes for episode number 41 and we'll walk you through how you can do that well without breaking any Amazon rules. Also, just be aware that if you contact a customer, there are a lot of customers who have opted out of any type of email communications from the sellers and so that might not even get there but you're at least doing your part to try to protect your feedback score by reaching out to the customer after the return.
[0:06:26.8] REBECCA: All right, our third thing that we're wanting to do is to find out the reason for the return, talk to us about that.
[0:06:33.3] STEPHEN: In your original email, Amazon tells you, the reason for the return was customer return. But obviously, there's more reasons than that. Someone might not like the size, maybe they changed their mind, maybe they ordered the wrong item, there's multiple reasons why an item might be returned. To be able to actually find out what that specific reason is, you need to run a report and we'll put the link to it in the show notes. If you actually go to fulltimefba.com/returns101, it will walk you through how you can find out what that return reason is, that will help you be able to decide, okay, is this a reason that I need to act on?
If one particular item continues to be returned because it always arrives damaged, well, maybe you want to look at how it's being packaged, how it's being presented, maybe if there's an item there's always been returned because it says that it does not match the product description. Maybe you need to go back and double-check what the product description is versus what the actual item is.
You want to be able to protect your account because you do not want to sell too many items that a customer claims does not match the product description. The sales description on Amazon because that's not very good at all and will lower your seller metrics.
[0:07:39.0] REBECCA: Okay, yeah, that's very important, knowing the reason of the return can change how you handle it from here. The fourth thing that we want to talk about, tell us about if an item ends up in your unfulfillable inventory?
[0:07:52.9] STEPHEN: If a customer decides and says, it's defective or customer damaged and it's in your unfulfillable inventory, then there's a couple of things that you want to do. The main step to do then is to open up a remove order. The item cannot be sold in new condition anymore, the only option that you have is to open up a remove order, remove that item, have it sent back to you so that you can inspect it.
If it happens to be in your unfulfillable inventory because it's carrier damaged or warehouse damaged, do not remove those because those are items that Amazon should be reimbursing you for eventually but if it's customer damaged or defective, then open up a remove order to have that item return to you for inspections.
[0:08:35.0] REBECCA: Just to go back to what you said there for a second, if you are being reimbursed for an item, by Amazon, whether it's been carrier damaged, warehouse damaged, something like that, you're not going to be able to create a removal order for that because they've already reimbursed you for it. So now Amazon owns it, right?
[0:08:50.7] STEPHEN: Yes, that is correct.
[0:08:52.4] REBECCA: That's a good point. Then from there, you've returned the item so then I guess the next step is to inspect that item, right?
[0:08:59.1] STEPHEN: Yeah, you want to look at it and you want to do this in a timely manner. You can inspect the item and say, "Okay, if the item — maybe the customer says that they opened the item." So it went to a customer in a damaged disposition and you get the item back and you're like, "This is still factory sealed, it's still in brand new condition." Well then, you can just put it in your next shipment and send it back into Amazon.
But you want to make sure it's 100% new, that there's nothing wrong with it at all. On the other hand, if the item was opened, maybe it was used a little bit by the customer but it was returned, then you can look at it and see, "Okay, maybe can I sell this item in used condition or collectable condition. If I can't sell that in used condition or collectable condition on Amazon, is there another platform, eBay or Poshmark where I can sell that item that was returned?"
[0:09:40.2] REBECCA: Does a kid have a birthday coming up that we could use this item for?
[0:09:44.4] STEPHEN: That sounds like an experience we've had before.
[0:09:46.3] REBECCA: Every year.
[0:09:48.0] STEPHEN: Exactly. You can look at that item, is it still in new condition, send it in. If it's in used condition or collectable, you might be able to sell it with that. But if the customer says it's defective, here's something that's important. If it is defective and you are able to test it out and prove that it is not defective then it is an opportunity for you to open up a case with Amazon and you send pictures or send whatever you need to say, "The customers had this item, it was defective. It is not defective, can you please remove the defective remark on this particular order." And the reason why you want to do that is too many times if customers say an item is defective Amazon starts to think, "Well maybe it is always being labelled as defective because this seller is not checking their items very well."
And you want to make sure that you protect your seller metrics by opening up an account with Amazon Seller Central to claim, "Hey this item is not defective and here is my proof" — most of the time Amazon will send you a reply saying, "Oh don't worry about it" but it is just something that I like to do from time to time to help protect my seller metrics.
[0:10:49.1] REBECCA: Okay and then that leads us to the last thing that we want to make sure that we do. What happens, Stephen, if a customer opens up a return and Amazon takes that money out of your account immediately but then the customer actually doesn't ever get around to returning the item for whatever reason? Either they forget or they change their mind or who knows what, what happens then at that point if the item is not returned?
[0:11:14.4] STEPHEN: Yeah and this is the last step with our return process to protect your Amazon account and actually circles back to step number one, which is to keep a record of the return notification. To keep that email and so if it's been 45 days since that email was sent to you and you have not had that item returned to you, you can check to see if Amazon has reimbursed you for that because they're supposed to reimburse you if the item was never actually returned to your Amazon inventory within that 45 day time period.
But every once in a while Amazon forgets something. So if there's a glitch in the system or something but you can go back and check and if you have not received that item back into your account, you can ask for that reimbursement. Now there's reports that you can run and there is a daily inventory report. There is an inventory event detail report that you want to check to make sure — to see because the item could have been returned and then sold to somebody else. So you are not just looking in your inventory to see if you have that particular item still in stock.
But you can go and check your inventory event detail report to see after the item was not returned or maybe it was returned — you can see if it was sold after that. And I can walk you through all of those things at fulltimefba.com/41 will be the show notes page where I can give you the link to walk you through that process but it is possible that that item was never returned and Amazon still owes you that money so you can request a reimbursement.
[0:12:35.6] REBECCA: All right, so that brings me to one last question that I have for you and that's one that kind of comes up frequently with certain types of returns in particular. So what happens if an item is returned by the customer, it makes it back to the FBA warehouse and then the warehouse worker who is receiving it — they are going through a process to look at the item, inspect it and see what to do with it next and they are going to decide whether or not it's sellable or unsellable.
And what if they decide, "Oh this is sellable," and they put it back in your inventory and it's sold but then come to find out that it should not have been put back in your sellable inventory. And the reason I ask this question is this happens to us with our shoe inventory from time to time. That a pair of shoes will be returned and the warehouse worker decides, "Oh these are still new" and they put them back in our inventory but actually those shoes have been worn and used by the original person who bought them.
And the next person buys them and gets them and they're like, "These are not new shoes. These are used shoes" and they return them and say that we are selling used shoes. So what do we do in that situation?
[0:13:49.9] STEPHEN: Yeah this is a situation that happens because, well, humans are involved and so mistakes were made and those Amazon workers. They're doing the best they can but they're also under a lot of time pressure to get things done quickly and so they might overlook something and so if you have an item that's a return from one customer and it's put back in your sellable inventory and then a future customer purchases that item and returns it again, maybe leaves you negative feedback.
Or claims that it was a used item sold as new, then there are steps that you can take. You've heard me talk about in this podcast a few times the inventory event detail report and that tells you every time a product has an event go on — whether it is sent to an Amazon warehouse, whether it was transferred to another Amazon warehouse, whether it was purchased by somebody, whether it was put back in your inventory, whether it was purchased to another customer.
So you could actually run that report on that particular ASIN and even particularly that FNSKU to be able to look at what's going on in the past. And so if you see this purchase was made in the past and it was put back into your sellable inventory, then you can actually open up a case with Amazon and say, "Well the reason why this second customer is complaining is because of the mistake that the Amazon worker made on the first re-order." And so the first order was returned.
That warehouse worker made a mistake by putting it back into my sellable inventory and then this customer had a bad experience because of an Amazon worker not because of me and so you can open up a case after you've run that inventory event detail report. You could include screenshots of that report so that the Amazon Seller Central worker can look at that themselves but that is the thing to do when that happens. Some people try to be proactive and usually it's people that have a lower amount of inventory and stock.
Some people, even after something is returned from the customer and put back into their sellable inventory, some people still decide to open up a removable order to remove that item and then inspect themselves before they send it back to Amazon. And so if you have a small amount of inventory that might be something that you can choose to do to open up a removable order even if it is in your sellable inventory to inspect it — but most of the time, once your inventory gets to a certain size it's just not worth the time to do that for every single item that was returned.
You could just use that inventory event detail report to look into the past to see what happened to help protect yourself. Those are the options that you have in that situation.
[0:16:17.2] REBECCA: So overall, would you say that Amazon sellers need to be worried about returns?
[0:16:22.6] STEPHEN: Overall, no because here is the deal, if you are getting more returns usually that's a byproduct of more sales and so congratulations, you're getting more sales. That's going to lead to more returns. Now if you happen to get more returns on a specific ASIN, then that's something that you need to investigate to see if the item doesn't match the product page or if that item breaks off in transit. And so if it's on at the same ASIN then maybe you need to look into why that is. But overall if your returns are pretty spread out throughout all of your orders then no, you don't need to worry about returns.
[0:16:57.9] REBECCA: And just to be clear, when we say "When you get more returns," we are talking about number of returns. Other things that we are learning about in the world today — it's the percentage not just the overall number that is important. So if you get a higher number of returns hopefully that is just a product of a higher number of sales. If you are getting a higher number of percentage of returns that is something that you would probably want to look into more.
[0:17:20.0] STEPHEN: Absolutely.
[0:17:20.7] REBECCA: That sounds good.
[END OF INTERVIEW]
[0:17:25.2] REBECCA: So that brings us to the conclusion of this episode then and we just want to remind you that any of the links that Stephen has mentioned or any of the resources that he has for walkthroughs and things like that are going to be in the show notes for this episode, which you can find at fulltimefba.com/41.
[0:17:42.0] STEPHEN: Yeah, we'll have everything there from opening up a removable order to opening up a ticket with seller central, how to make sure that your items get reimbursed if they're not returned, all of these stuff that we talked about and more will be on the show notes page, fulltimefba.com/41.
[0:17:56.5] REBECCA: Before we go, we wanted to share a review that we got from Kim from New Mexico. We are very glad about this five star review that we got from her. She said, "I really enjoyed this podcast. The topics are relevant and the podcasts are short and to the point. I hate long drawn-out podcasts. Keep up the good work Stephen and Rebecca and thank you so much for sharing your ideas and experiences." Thank you Kim, we also are not fans of long drawn-out podcasts so we try to keep it short and sweet.
[0:18:21.9] STEPHEN: Oh yes, so next week on the show we are going to be talking about selling on Poshmark and I am interviewing a Poshmark expert, Rebecca Smotherman. She sells on Poshmark and we're going to talk about how selling on Poshmark can help you and your Amazon FBA business. So be looking for that in next week's episode of the Full-Time FBA Show and if you want to leave a review for us, you can go to fulltimefba.com/leaveareview and it will walk you through the steps on leaving us a review and maybe we'll read one of your reviews in a future episode of the Full-Time FBA Show.
[OUTRO]
[0:18:57.1] ANNOUNCER: That is all for this episode of The Full-Time FBA Show. So head over to fulltimefba.com/podcast, where you will find the show notes and links from this episode. While you're there, subscribe to our newsletter where you'll get several free downloads of our popular and helpful Amazon FBA resources. Now, take action on what you have learned today so you can find success at turning part-time hours into a full-time income with Amazon FBA.
[END]