Many of us are excited to leave 2020 behind, but since December is one of our most lucrative sales months, today's episode is devoted to helping your business end the year with a bang and not a whimper. We open by exploring why you should reprice your items, with host Stephen Smotherman sharing his liquidation repricing rules for offloading gift items and decorations. After touching on the benefits of using automatic pricers like BQool, we talk about why you may want to expand your business to include Amazon merchant fulfillment. Focusing on how buyers adopt different consumer behaviors over the festive season, we then discuss how these behaviors impact sales ranks and other data and how this affects what you should stock in the new year.
Shifting gears towards your 2021 start, we dive into how you can benefit from clearance sales and what to look out for to ensure you don't end up overstocking or losing money to storage fees. Near the end of the episode, we reflect on the marathon that was 2020 before sharing our top advice on ending the year in the best possible position. Tune in for more insights on how you can end 2020 on a high note.
Listen on the podcast player below.
Like what you hear? Tell a friend… and be sure to leave us a rating and a review. Here's how.
Key points from Episode 61:
Why now is the time to reprice your holiday decorations.
When you should aim to offload your Christmas gift items.
Insights into when the Christmas 'buying frenzy' is at its peak.
The benefits of using automatic repricers like BQool.
2020's unique circumstance and why you should consider merchant fulfillment.
From more returns to higher sales, hear how December might impact your business.
How Christmas buying affects sales ranks – and how this impacts your December sourcing.
Setting a cut-off date for sending FBA shipments in December?
Our best tips for preparing for post-Christmas clearance sales.

And more!
Links and resources mentioned in this episode:
Right-click here and save as to download this episode to your computer.

More Episodes from the Full-Time FBA Show podcast:
Don't miss an upcoming episode! Subscribe, download episodes, and review the Full-Time FBA Show:


One of the ways you can make selling on Amazon FBA easier is to know ahead of time exactly what to expect each and every month of the year.
Imagine what it would feel like knowing you were not missing out on any of the opportunities that will come your way this year. Imagine working on your Amazon business knowing exactly what your priorities are, what you need to avoid, and what you need to accomplish during each month to make progress toward making this year your best sales year ever.
Now you can with the course The Reseller's Guide to a Year in FBA: A Month by Month Guide to a Profitable Amazon Business. The package includes a 275+ page ebook, live training videos throughout the year, a private Facebook group, and more!

Back to the main page for The Full-Time FBA Show

Episode 61 Transcript: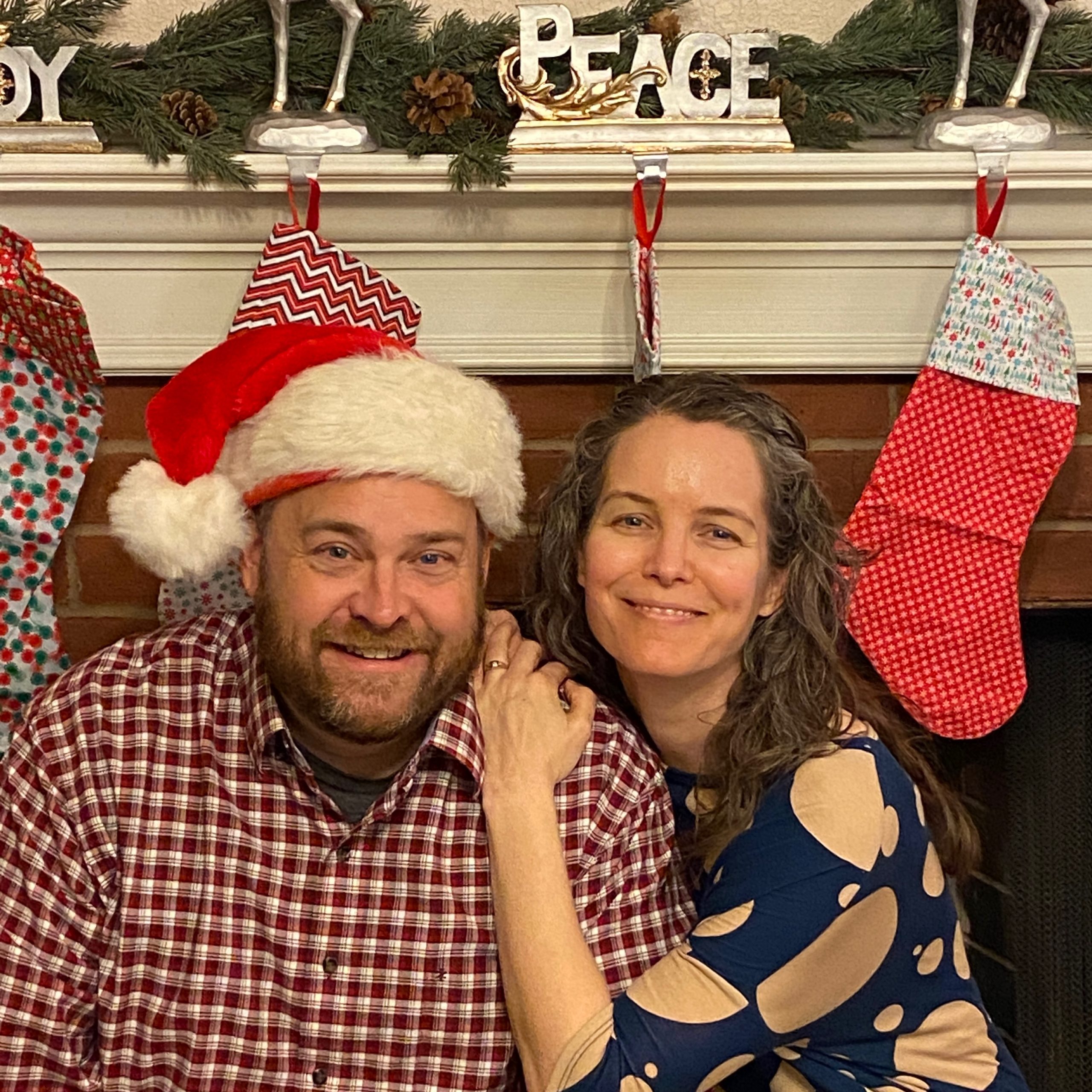 [WELCOME]
[0:00:01.8] ANNOUNCER: Welcome to The Full-Time FBA Show. In each episode, it's our goal to help you turn part time hours into a full-time income, selling almost anything on Amazon. Now, your hosts of the show, Stephen and Rebecca Smotherman.
[INTERVIEW]
[0:00:21.5] STEPHEN: Welcome to Episode number 61 of The Full-Time FBA Show. And today, we are looking forward to sharing with you some of our top strategies for finishing out the year on a strong point. With me to talk about it is Rebecca. How are you doing?
[0:00:35.3] REBECCA: I'm doing great. I'm really looking forward to talking about this, because I, like most people I would imagine are really ready. I am really ready to finish 2020. And I do want to finish strong as much as I want to see it in the rearview mirror, I want to finish strong.
[0:00:50.8] STEPHEN: Yes. We're going to outline some things that we are doing in our Amazon FBA business to finish on a strong point to start the new year off on the right foot.
[0:01:01.7] REBECCA: All right. What we're going to be talking about today in our strategies for finishing strong in 2020, these are going to be things that are going to cover both before and after Christmas. You're going to find strategies to work on in the first part of the month of December 2020 and then some that are going to come after Christmas, leading into 2021. Just so you know, we're going to cover both of those aspects.
Let's get started with — Stephen, what do you people should do with their inventory that is holiday décor related? I know some people like to go big on holiday decorations because they're a big seller. I know I personally buy holiday decorations online. What do you do at this point where we are right now as this episode drops? What would you do with your holiday décor?
[0:01:45.2] STEPHEN: This episode is dropping on December 7, so if you're listening to it now, now is the time to reprice your inventory. If you don't have an automatic repricer set up yet, reprice it to lower your prices to try to sell your holiday decor items as soon as possible. We're talking Christmas lights, ornaments, lawn inflatables, anything that you have that is related. You can go to your inventory and you can search Christmas or holiday, or things that will kind of give you an idea for you to find those inventory items, so you can reprice them and try to sell them as soon as possible. Most of the time, when December comes around, most people have most of their holiday décor already set up and they're not really buying a whole lot more, so now is the time to try to sell it as soon as possible.
[0:02:33.7] REBECCA: You have to think about it though. If most people have done it, there's still some who are buying.
[0:02:38.7] STEPHEN: Right. Exactly.
[0:02:39.2] REBECCA: That doesn't mean everyone has stopped buying Christmas decorations. In fact, some people like to wait till the last minute because they want to look for a good deal or they think that the better deals are going to be closer to the holidays.
[0:02:50.3] STEPHEN: Yeah. While sometimes Christmas décor can sell right up to before Christmas and even after Christmas. The best bet for you is get rid of your holiday décor as soon as possible so you're not paying storage fees for once a month waiting for it to finally sell.
[0:03:06.0] REBECCA: Yeah. You want to use your storage space for other items.
[0:03:08.8] STEPHEN: Yes.
[0:03:09.3] REBECCA: Okay. On a related note, when should sellers start thinking about dropping their prices on items that are not décor but they're still holiday items that might be possible Christmas gifts?
[0:03:20.5] STEPHEN: As a rule of thumb, I usually say around December 18th. When December 18th passes, that's usually when I'm dropping my prices as best as I can to try to get rid of whatever other items I still have in my inventory. Especially the ones that I'm worried might not sell after Christmas time. Because two weeks before Christmas, honestly, is when the really big, prime, spending frenzy goes on. Most people are buying most of their last-minute stuff on Amazon, two weeks before Christmas. And maybe the week before Christmas, it might be starting to taper off a little bit, so that's when I might start trying to liquidate some of my inventory that I might not think would sell after Christmas.
[0:04:00.8] REBECCA: Yeah, and definitely do that on a case-by-case basis. Because if Keepa shows that it's still selling at a high price, there's no reason to lower it if you're in competition for the Buy Box still.
[0:04:10.8] STEPHEN: Absolutely.
[0:04:12.1] REBECCA: But liquidation of those other items that are not going to move after Christmas, that's a good idea.
[0:04:17.2] STEPHEN: Yeah. If you use BQool as a repricer, we have for free a repricing template for liquidation. So if you go to our show notes for this episode, fulltimefba.com/61, we'll give you a link to our liquidation repricing templates so that you can set up your repricing rules to liquidity your inventory if that's what you decide to do. If you're not a BQool user, we'll also include a link on the show notes for you to get a free trial of that repricers.
[0:04:45.4] REBECCA: Okay. Very good. Obviously, we are the Full-Time FBA show, so we spend the majority, like 99% of the time that we talk and teach about hot to sell on Amazon. We spend the majority of that time talking about selling via FBA, Fulfillment by Amazon. But when is a good time for sellers to start considering merchant fulfilling items in December? That's kind of — if people are going to merchant-fulfill any time a year that they don't normally do, and it's going to be in December. When do you start considering "Okay. Now is the time."?
[0:05:20.1] STEPHEN: Yeah. December is usually the only time of the year I even consider it. 2020 is probably a little special, I'm answering it a little bit different this year. So I'll give you my answer for what I normally would do and then what I'm going to do in 2020. In 2020, I think transitioning to merchant fulfilling in the month of December period would be good to consider for items that are gifts. Items to be able to get into your customer as soon as possible. Amazon is dealing with — some of their warehouses slower check in. So having the items available immediately as a merchant-fulfilled seller, you're going to be able to get to these customers pretty soon. That's what I'll be doing in 2020.
Normally, I usually wait until two weeks before Christmas before I even decide to merchant-fulfill. I merchant-fulfill up to a few days before Christmas when the sales start going down on a normal year. But 2020, I think the month of December right now would be a good thing. A really important thing to remember though is that if you're wanting to sell toys, you need to already have been pre-approved to sell toys as a merchant-fulfilled seller. And that approval process is already passed. In fact, it started in early November, and so you cannot sell toys via merchant-fulfilled until after January 3rd, I believe.
Again, normal year, probably two weeks before Christmas, I'll start merchant fulfilling. But 2020, I'll start it right now. If it's something that appeals to you, fulfilling the inventory yourself to your customers.
[0:06:46.9] REBECCA: Yeah. I think we need focus on that if it appeals to you. You don't have to do that. You can completely do FBA the same way you do the rest of the year. It's just totally up to you if you are, again, looking at the Keepa data, looking at how long it's taking your items to be checked in. And you have the desire to do it in and or wanting to spend that time that you aren't really being able to outsource it to FBA like you normally would, then go for it.
[0:07:13.0] STEPHEN: Yeah. And if you are not comfortable with merchant fulfilling yet, my friend Jessica has a course, quick and easy merchant fulfilling. I'll put a link to that plus a coupon code, again in our show notes, fulltimefba.com/61. She outlines how merchants fulfill, because it's totally different than Amazon FBA.
[0:07:29.0] REBECCA: Okay. We all know that December is the time that we can expect increased sales. In fact, a lot of people get into selling on Amazon for the first time, because they hear so much about how crazy good the sales are during December as a third-party seller.
[0:07:45.8] STEPHEN: Yeah. In fact, that was how I started. I started right toward the end of November, into December. That's when I started on Amazon.
[0:07:52.4] REBECCA: Back in the day.
[0:07:54.0] STEPHEN: Yeah, 10 years ago.
[0:07:54.4] REBECCA: Not this year.
[0:07:55.1] STEPHEN: Yes, about 10 years ago.
[0:07:57.0] REBECCA: Yeah.
[0:07:58.3] STEPHEN: Not this year.
[0:08:01.1] REBECCA: So, we all know that there's going to be increased sales, but is there anything else that we should be expecting to be different about sales or selling, I guess I should say on Amazon during December that's not going to be exactly the same as it is the rest of the year?
[0:08:15.1] STEPHEN: Yeah. Just as sales get ramped up and increase, there's two other things that are going to also increase. Your returns are going to increase and that kind of sometimes stings hard, when you started seeing an increased number of returns in our inbox, notifying us of these returns. Just know that, guess what, if you're selling more stuff, you're going to get more returns. It's just a natural thing that happens.
[0:08:38.5] REBECCA: It's a percentage. It's not — it shouldn't be that you're getting a hard number that's not related to the number of sales, it should be the same percentage as you always get.
[0:08:47.7] STEPHEN: Yeah. We have a whole podcast episode focused on doing with returns, if you check out Episode 41 at fulltimefba.com/41, you can learn about our returns process. But yeah, it's a normal thing to have increased returns. So I guess a better way of looking at this mentally is, congratulations. If you're getting more returns is because you're getting more sales.
Another thing to expect is an increase in feedback. That's a really good thing as long as you're getting positive feedback, because you're going to have, again, increased sales give the customers a chance to give more feedback. So you want to make sure you're still at the top of your game so that you earn positive feedback and that's a big deal in your Amazon FBA business.
[0:09:30.2] REBECCA: Okay. Let's talk for a minute about sales rank. Because like so many other things, that's going to be different in December than it is other times of the year. Now, sales rank is still sales rank. It's still going to be based on the number of sales that an item is getting. But how should we look at sales rank differently in December than we look at it the rest of the year?
[0:09:51.6] STEPHEN: Sales rank, since it's based on the number of sales is going to be really different in December. Let's look at both before Christmas and after Christmas. Before Christmas, sales rank when you're outsourcing, you need to realize that, yes, there are items that are getting more sales. The velocity has increased, there's more sales. When you're sourcing, you might expand your sourcing parameters a little bit to buy items that are a little bit higher sales ranked, just because you know that those items are going to sell because of the increased velocity before Christmas. But after Christmas comes, sales rank might be a little bit different because the velocity is going to slow down of the sales. So there might be items that look like they have really good sales rank, but they might not be a really good sales rank because it's after Christmas, the velocity is down and it actually — sales rank starts to return to normal or stabilize.
You kind of want to be careful with buying items that are higher than in your normal sales rank for sure after Christmas, but even double check and keep a graph to make sure that the sales ranks that you are searching for, if you're sourcing after Christmas, that there's been consistent sales for a long time. That it wasn't just a quick bunch of really good sales because of Christmas, and then you know — because some people buy stuff on Amazon that they don't normally buy because other items, the most popular items are sold out, so they'll buy other items that are not as popular. You want to make sure that the sales rank is consistently good over a long period of time, not just right before Christmas, which might artificially give you a good sales rank. Does that make sense?
[0:11:28.1] REBECCA: Yeah. I was thinking about as you said the velocity goes up. That would be — kind of a way to break that down will be, so before Christmas, let's say, an item is in a category that is selling at — the sales rank is 50,000. That is a really good sales rank for that category. So selling a 50,000 and it's selling, like, 10 of that item a day. But then after Christmas, it could be at 50,000, selling at one item per day. That's a higher velocity. That's just because everything is selling at an increased velocity. And so 10 items a day gets you 50,000 before Christmas but it gets you one item a day to get you at 50,000 sales rank after Christmas. Because it's all relative to what the other items on Amazon are selling at.
[0:12:19.6] STEPHEN: Right. The time period of the week before Christmas and the week after Christmas, maybe even two weeks after Christmas, is the time when the sales ranks are kind of normalizing, stabilizing to being back to what is normally expected from that particular item, the sales rank velocity. So there's that middle ground during that time as things are shifting and people's buying habits are changing.
[0:12:41.4] REBECCA: Another question that comes up quite a bit, and this is something that you and I always kind of discuss every year — what our cut-off is because it changes from year to year, but it also doesn't, is, when do you stop sending in inventory in December? What is your cut off for sending in FBA shipments in December? That's kind of a loaded question, because there's a couple of different ways to look at it. That's why we end up discussing it every year. What are we doing?
[0:13:09.4] STEPHEN: Yeah. When it comes to items that you're wanting to sell on Amazon, here's the thing you need to remember. After Christmas, sales don't stop on Amazon. Sales continue on Amazon, so you want to make sure you still have inventory and stock at Amazon. Certain items that you think will sell faster, we might transition to merchant-fulfilling those items two weeks or three weeks before Christmas and merchant-fulfilling those items and not sending them to Amazon if we're expecting them to sell before Christmas.
But there are still items we want to send to Amazon because we want inventory still at Amazon in stock for customers to be shipped via Prime after Christmas, because customers for Christmas, they're going to go off and buy what they really wanted that they never got. Or they have a lot of gift cards in their pockets for Amazon, and they want to go buy stuff and spend that money. So you want to make sure they're buying your stuff, so we never stop sending inventory to Amazon fulfillment centers. We continue to send it and you continue to see those sales come in even after Christmas.
[0:14:09.4] REBECCA: Yeah. I can see how there may be some items that are very time-sensitive that you would want to say, "Okay. After such and such date, I'm not going to send that to FBA because it needs to get there before Christmas." But like, I don't know. I'm thinking about, I sell shoes and that's something that I don't at all look at, "Oh, should I send this before, should I send this now or should I cut myself off here?" Because of course, those shoes are going to sell even after Christmas, and so why would I decide arbitrarily like, "Oh, this is my last shipment that I'm going to send in."
[0:14:43.6] STEPHEN: Yeah. Especially with shoes in the New Year.
[0:14:45.8] REBECCA: Well yeah, definitely.
[0:14:46.8] STEPHEN: People are getting like, "Oh, I'm going to go work out. I'm going to go get some new running shoes from Amazon."
[0:14:50.8] REBECCA: Yeah. Or, I mean, I don't know how it will be this year, but in a lot of years, it's like kids are going back to school with winter stuff now as opposed to what they stopped school in the fall. But I mean, again, this is an unknown year how that's going to affect people, but still, I would still send in all of your winter stuff as soon as possible and keep sending it in because it's going to be winter for several more months.
Okay. So we're kind of moving into that after Christmas time period now with some of these questions. So one thing that you want to look at when you're doing your sourcing for Amazon FBA is particularly if you are into retail arbitrage is that there are going to be a lot of sales after Christmas sales — where things are put on clearance. What kind of advice do you have or after clearance retail arbitrage, or even online arbitrage I guess, but I think people think about it more with retail arbitrage?
[0:15:44.5] STEPHEN: Yeah. Christmas is over and the store start preparing — they're already putting Valentine's Day stuff and New Year stuff is already on the shelf obviously. And they're getting ready for the new lines of toys, the new lines of items. They're wanting to clear the shelf of all the items that haven't sold over the Christmas holiday selling season and get new items in. So there are tons of stores that have really great clearance sales. The only thing you need to remember is that, if there is a nationwide store having a clearance sale, the stuff you are buying might also be stuff that thousands of other resellers might be buying. You kind of want to be careful about what you purchase, because of the law of supply and demand.
When the supply begins to become flooded on Amazon, and the demand is not there to meet it, then the prices are going to tank, but we always want to avoid that. So if you are buying any clearance sale items after Christmas, you want to get that stuff to Amazon as soon as possible so it could be sold as soon as possible. Or send it to Amazon with a lot of ROI wiggle room so that if you need to lower your price to make a sale, you're able to after the market becomes flooded with those inventory items. So it's just something to be careful about with those clearance sales, because it's easy to fill up a shopping cart full of inventory. And after Christmas clearance sale, not just talking about Christmas décor, but they, like, they clearance toys. And they clearance housewares and they clearance also other sorts of stuff. Just be careful with that because of supply and demand. You don't want to be stuck with lots of inventory that you're paying monthly storage fees, and end up having to sell it at breakeven prices.
[0:17:26.5] REBECCA: Yeah and we say that based on really bad experiences in years past. Several years ago, before we got more into using Keepa and thinking through our strategies for clearance sourcing. We made some really bad mistakes and learned the hard way, so please take our word for it. Be careful.
[0:17:44.5] STEPHEN: Yeah, absolutely. And you mentioned Keepa, I mean, there are some items that the prices might tank because the supply goes up. But if you see a Keepa graph that shows you that the item has had consistent sales all year long, then you might be able to wait out a month or two for those items to sell out at their lower prices for the prices to recover. And for you to be able to be to see that the item has finally got to the point where it's profitable for you again.
So we've talked about Keepa a few times in this podcast episode, and if you want a little free video in how to learn Keep, fulltimefba.com/readkeepa or you can just go to our show notes page, fulltimefba.com/61.
[0:18:20.7] REBECCA: Okay. So let's wrap it up and give me your best final tip for finishing out strong in 2020.
[0:18:26.9] STEPHEN: Well, one of the best ways to finish strong is to realize that December 31st is not the finish line. It is actually a starting line. So what's one of the best ways to get a head start on next year? Make sure you're prepared and planned and you're already running. And understanding that, guess what, 2021 is going to be a marathon, just like 2020 was the longest marathon of our lives. 2021 is also going to be a marathon. And for those who really — if you know anything about marathon running, you can't just wake up one morning and decide to run a marathon and be successful at it. It takes preparation, it takes being able to condition yourself.
We want to make sure we start 2021 off on a really good high note by making sure we are prepared and conditioned, that's why we're wanting to finish strong in 2020. One of the best ways to finish strong and start off the new year right is to know ahead of time what to expect when it comes to what's coming your way for the new year. So we have a course called the The Reseller's Guide to a Year in FBA. It's a month-by-month guide to a profitable Amazon business, and we break down the course into chapters for every month of the year. So you can read ahead of time for each month of the year to know what to expect, what to take advantage of, different opportunities that are out there. So this is our most popular course, The Reseller's Guide to a Year in FBA.
If you are listening to this right now, it's on sale. Not only is it on sale, but the prices are going to be going up very soon, so you want to make sure you grab this course if you have not already. The Resellers Guide to a Year in FBA, fulltimefba.com/yearinfba and you'll find a coupon code on the sales page, and be able to get it so that you can really prepare for 2021 and make it your bestselling year ever.
[0:20:16.1] REBECCA: The only thing I would add to that is that December 31 is not a finish line except for IRS purposes.
[0:20:22.0] STEPHEN: That is true. We even have that in our Year in FBA course too, especially how to handle all of the IRS paperwork and how to figure out all your numbers.
[0:20:33.1] REBECCA: Year-end report and stuff.
[0:20:34.1] STEPHEN: Yes. Year-end reports and stuff like that. Those are our top strategies for finishing strong in 2020. And if you want more information about how you can start off 2021 off the right foot, we have a free webinar coming up. The webinar is focused on how to get Q4 numbers in January. If you go to fulltimefba.com/q1webinar, sign up for that webinar and you are able to get access to the training on how to get to Q4 numbers in January. We share with you what we do and how you can copy that exact thing. We'll have the replay up for a little bit. In fact, if you're not able to make it love on the webinar, because the webinar is actually tomorrow. If you are listening to this on the day it drops, it's tomorrow.
Most of you are going to be listening after the webinar records. Guess what, we have the recording ready for you at fulltimefba.com/q1webinar. You can watch the recordings and be able to make really good decisions and have Q4 numbers in January. We look forward to seeing you there.
[CLOSING CONVERSATION]
[0:21:38.4] REBECCA: Okay. Well, I hope this has been helpful for all of you who are listening and that you are able to finish 2020 strong. I know we are excited to see how this year wraps up and to see how we can continue putting into practice the things that we know best that work for our business, and especially the things that work best in December. So if you weren't able to take notes or want a refresher on any of the things that we talked about, that would be in the transcript or in the show note links. All of the links that we mentioned and the different resources we talked about are going to be in the show notes and you can find that at fulltimefba.com/61. That's the number 61 because this is Episode 61.
[0:22:19.3] STEPHEN: And next week on the show, Rebecca and I are going to be talking about how not to waste your Q4 profits. You are bringing in the sales, your profits are looking pretty good right now. We want to show you how not to waste your Q4 profits and how to properly make decisions that will help grow your Amazon FBA business. So we look forward to seeing you on the next episode of The Full-Time FBA Show.
[OUTRO]
[0:22:43.4] ANNOUNCER: That is all for this episode of The Full-Time FBA Show. So head over to fulltimefba.com/podcast, where you will find the show notes and links from this episode. While you're there, subscribe to our newsletter where you'll get several free downloads of our popular and helpful Amazon FBA resources including a free eBook. Now, take action on what you have learned today so you can find success at turning part-time hours into a full-time income with Amazon FBA.
[END]