Amazon Brand Restrictions. It's something that a lot of sellers get frustrated about when they're trying to grow their Amazon business. Today's episode covers how you can increase your chances of getting approved to sell those restricted items, plus a whole lot more on the approval process itself.
Of course, the title of this episode refers how to get approved to sell restricted brands, but it will also help you with all the other types of restrictions, including category and ASIN restrictions too. Tune in today to find out what the terms restricted, gated, and approved even mean, learn about the different types of restrictions, and know what to do if you are restricted. Stephen and Rebecca also have some tips and tricks for reapplying for approval if you are denied the first time, so make sure not to miss this episode!
Listen on the podcast player below. 
Like what you hear? Tell a friend… and be sure to leave us a rating and a review. Here's how.
Key points from episode 43: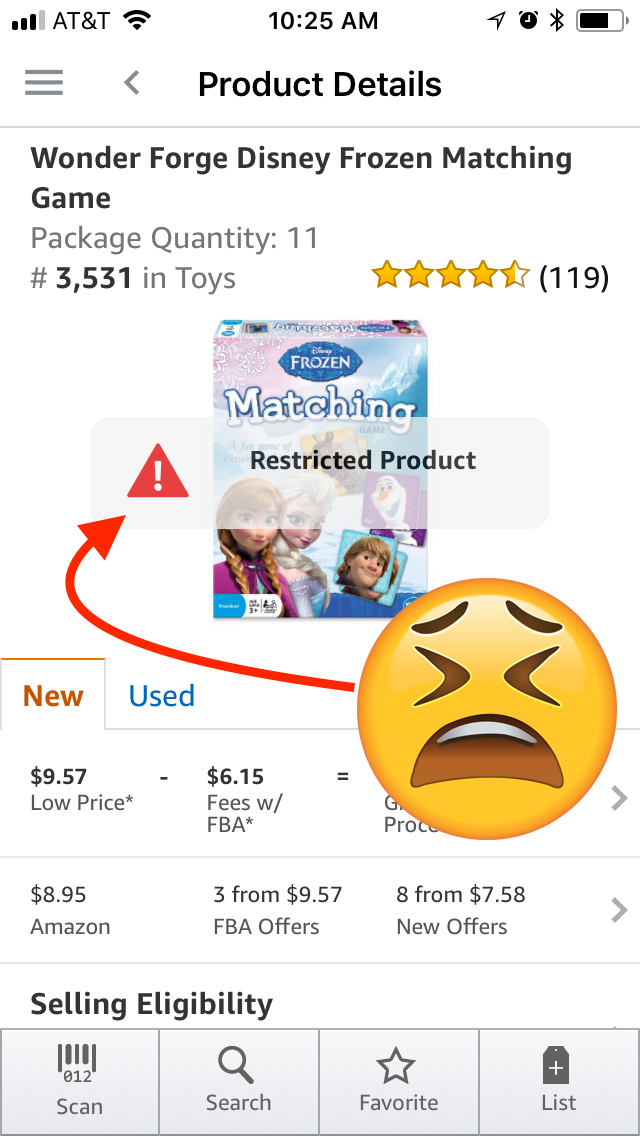 Stephen defines the terms restricted, gated, approved, and un-gated.
Different types of restrictions, other than restrictions on brands, like subcategory restrictions.
How brands work with Amazon to create these restrictions and how not all restrictions are created equally.
The 3 steps to get approved to sell more items on Amazon.
The importance of your seller metrics on getting approval.
Getting approved is possible both on a desktop and on mobile.
The steps to take if you are denied approval.
How selling wholesale items can get you approved to sell more brands.

And more!
Links and resources mentioned in this episode:
Right-click here and save as to download this episode to your computer.

More Episodes from the Full-Time FBA Show podcast:
Don't miss an upcoming episode! Subscribe, download episodes, and review The Full-Time FBA Show:

Now that you can get approved to sell more items, now it's time to learn which items sell the best at different times of the year.
One of the ways you can make selling on Amazon FBA easier is to know ahead of time exactly what to expect each and every month of the year.
Imagine what it would feel like knowing you were not missing out on any of the opportunities that will come your way this year. Imagine working on your Amazon business knowing exactly what your priorities are, what you need to avoid, and what you need to accomplish during each month to make progress toward making this year your best sales year ever.
Now you can with the course The Reseller's Guide to a Year in FBA: A Month by Month Guide to a Profitable Amazon Business. The package includes a 220+ page ebook, live training videos throughout the year, a private Facebook group, and more!

Back to the main page for The Full-Time FBA Show

Episode 43 Transcript: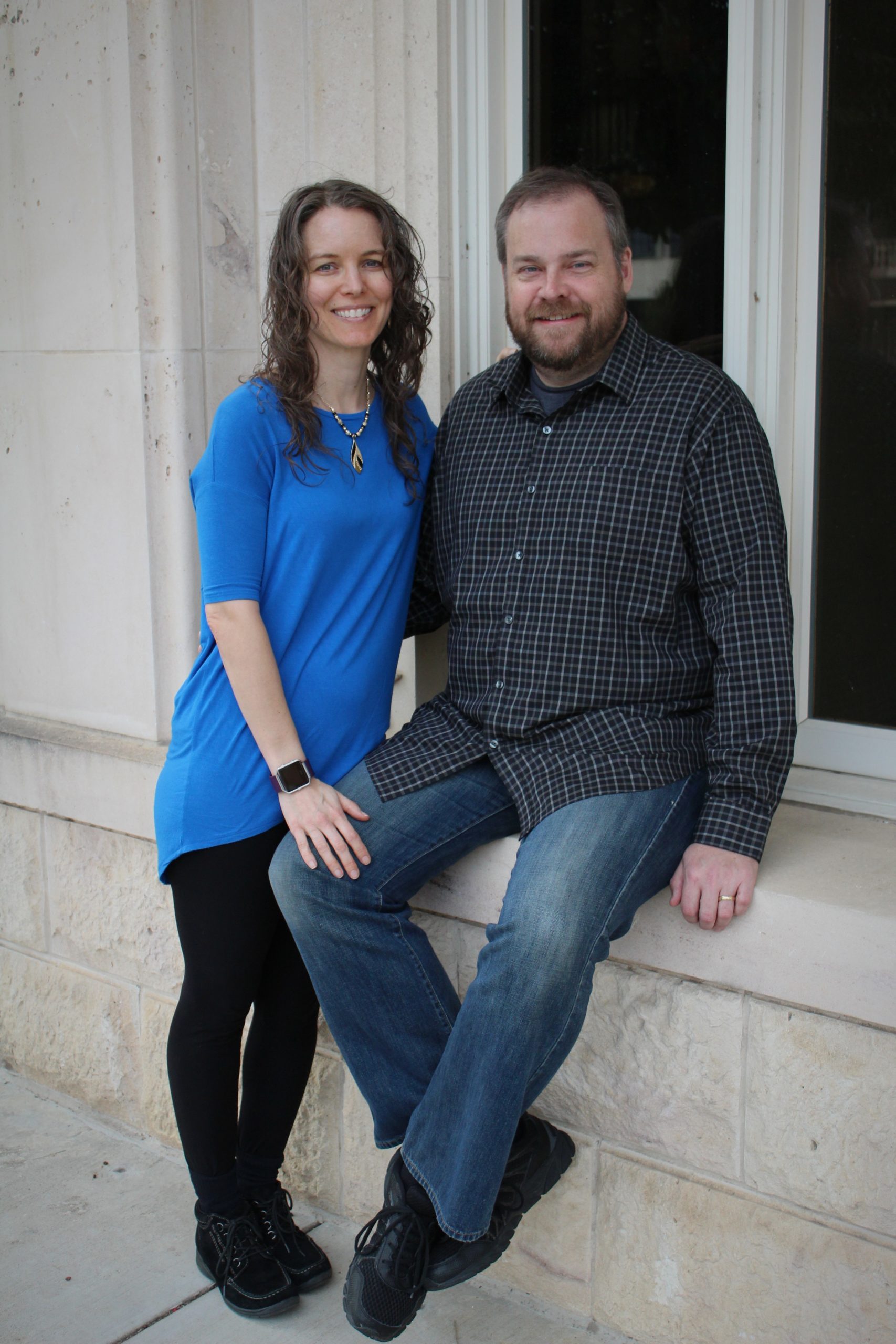 [INTRODUCTION]
[0:00:01.8] ANNOUNCER: Welcome to The Full-Time FBA Show. In each episode, it's our goal to help you turn part time hours into a full-time income, selling almost anything on Amazon. Now, your hosts of the show, Stephen and Rebecca Smotherman.
[INTERVIEW]
[0:00:21.3] STEPHEN: Welcome to the full-time FBA show, this is episode number 43, and today we're going to be talking about something that a lot of sellers get frustrated about. We're going to be talking about restricted items on Amazon and how you can increase your chances of getting approved to sell those restricted items. With me as always is Rebecca, how are you doing Rebecca?
[0:00:41.0] REBECCA: Doing good, glad to be here.
[0:00:43.1] STEPHEN: Yes, it's good to be here hanging out, talking today about restricted items and how we can get approved. Because this is something that a lot of Amazon sellers get really frustrated about.
[0:00:57.1] REBECCA: This is a topic that is very popular, wanting to know how to get approved to sell restricted brands. This comes up regularly in our Facebook group, it comes up regularly for Amazon sellers, especially those who are newer to selling on Amazon. It's not a problem just for new sellers, it's also a problem that comes up for those who have been selling for a period of time, and it's something that we even deal with, and we've been selling for years and years. So, we wanted to talk today about how to get approved to sell these restricted brands on Amazon because just because you're restricted from selling a brand does not mean that you – It's a hopeless cause, that you will never be able to sell an item.
Before we get too far into this topic Stephen, let's talk a little bit about the terms that are used to – define some of these terms that are used on this topic for us? Things like restricted, gated, approved, what does that mean exactly?
[0:01:52.1] STEPHEN: Yeah, there are some terms that are used interchangeably, and we might even do that on this podcast, so I want to make sure we're all on the same page. When we are saying that there is a restriction for us, that it's restricted, it's gated, that means we are not approved. There's a restriction, the gate is closed, we are not approved to sell that particular item, so I just want to make sure everyone is aware of that.
On the flip side, if it's unrestricted or un-gated, it means that we are approved, we can get in, we can go through the doors, and sell that particular item on Amazon. Just want to make sure everyone's on the same page, because we might use those terms interchangeably. Restricted and gated means not approved, and unrestricted, un-gated means approved.
[0:02:35.6] REBECCA: Yeah, sometimes you'll hear people asking like how do I get un-gated? Does anybody have any recommendations for un-gating types of services, or whatever, and that's what they're referring to. Helping you to get approved, knowing how to get approved for something. Also, there's different types of restrictions that we should cover too. Is this episode mostly going to relate to brands or does it also apply to other aspects of restrictions?
[0:03:02.6] STEPHEN: The title of this is about how to get approved to sell restricted brands, but this podcast really will help you with all the other types of restrictions as well. There's category restrictions, when you look at the main categories on Amazon, there are sometimes that Amazon places restrictions on the full category. More recently, most categories are open to sell for most Amazon sellers, and they have subcategory restrictions. Some of the things that we talk about today can help you get approved for subcategory restrictions. To give you an example, say like the toys and games category is the main category, and a subcategory would be "building blocks" or "learning toys."
There might be some times when you have subcategories you're not able to sell, but you can sell the main category. There's category, subcategories, there's also ASIN restrictions where there are particular restrictions on particular ASINs that, even if you're approved to sell the brand, you might not be able to sell that particular ASIN, or if you're approved to sell a certain category, you can't sell an ASIN. An ASIN an actual specific product. Then of course, we're talking about brands, that's the main type of restriction that is out there that impacts most people, so that's what we're going to talk about the most.
Brand restrictions, say there's a brand Nike, or Cuisinart, or any other type of brand that you might know of, might have some restrictions and we'll talk about getting approved for those. But the things that we talked about will be applicable to category, subcategory, and ASIN restrictions as well.
[0:04:26.8] REBECCA: These restrictions are coming directly from Amazon. This is something that will pop up whenever you enter in that ASIN in to add a product, or something in seller central. This is not just a brand saying, "Hey, I don't like that you're selling my item." This is an official Amazon will not let you sell this item, your item is blocked, get it out of our inventory, you can't keep this at the warehouse, that type of restriction, right?
[0:04:52.2] STEPHEN: Right, and these brands work with Amazon and come up with different types of levels of what they feel like their minimum requirements are for an Amazon seller to be able to sell this particular item. We'll get more into that in a moment, but these are brand restrictions where Amazon is not allowing us to sell because the brand wants to have a certain type of seller, sell those brands.
Also, before we get it further into anything, I just want you to know, we're not going to be able to go into every possible situation. We're going to be talking about the main type of restrictions that most people are impacted with. There's like a million different scenarios that might come up but we're going to help you overall, get approved to some more brands on Amazon.
[0:05:32.9] REBECCA: All right, with that introduction, let's get started Stephen. Talk to us about how to get approval to sell restricted items on Amazon. What's the first thing that we're going to need to do on this process?
[0:05:43.4] STEPHEN: The first thing to do is to actually see if you are restricted. There are some people out there that assume that they're restricted for certain items, and they don't source those items, they don't scan those items, they don't even see if they're restricted. Might seem like a simple thing to do first but just see if you are restricted, if you have a restriction. You can check within seller central if you're on your computer, if you're using your phone, you can use the Amazon seller app or Scoutify, which is what we use.
Each individual program can tell you if you are restricted. Now, sometimes there's a flat restriction where you're restricted to sell all conditions, other times you might be approved to sell in used or collectible condition but not new. Other times, you might be restricted to selling it in collectible condition, but you can sell it as new.
You want to make sure that you know exactly in which condition you're approved to sell, and what you're not approved to sell.
[0:06:31.8] REBECCA: That's important because, especially if you spend a lot of time online talking with other sellers, there's certain brands that you know, rumors might get started. People might be talking about, like, "Such and such brand is restricted," or "I just got un-gated in this brand," or whatever, and you think, like, "I should probably work to get un-gated in that one too." Well, check before you start trying to figure out if you need to get un-gated. You might already be un-gated because all of these restrictions are applied on a seller-by-seller basis.
There isn't – this is part of what's frustrating for a lot of newer sellers is they want to see, "What's a list of everything that I'm restricted from selling?" Well, that's hard to say because not everybody has the same restrictions. Some sellers have more, some sellers have less, a lot of it depends on how long you've been selling, a lot of it depends on your seller metrics. You just can't say, "100%, I'm going to be restricted and the same things as this other person," because you just don't' know.
[0:07:31.6] STEPHEN: Yup.
[0:07:32.7] REBECCA: All right, after you've checked to see and it come to find out, "Okay, I am actually restricted in brand XYZ," what do you need to do next?
[0:07:42.1] STEPHEN: The next step to get approval is to apply for approval and, again, it seems like a really simple step but I can't tell you how many times people tell me, "I was out sourcing and I scanned this item and I was restricted, so I put it back on the shelf and I went on," and I asked them right there, "Did you apply for approval when you found out you were restricted?" They're like, "No, I was outsourcing." I'm like, "Well, imagine just taking an extra 30 seconds to apply right there on your smartphone," or if you're doing online arbitrage right there on your desktop.
It's possible that you could be approved. Apply for approval the moment you see you have a restriction selling an item on Amazon. You can request approval again through the Amazon seller app, through Scoutify. It has a quick link, if you click on research on the Scoutify app, then you can go and apply for restrictions through a link through there, or in Seller Central on your desktop. You can request approval immediately and sometimes, get auto-approved.
Auto-approved is just a term that as Amazon sellers give that states that a brand has certain types of restrictions, but if you meet certain requirements, and just apply, and have those requirements, you can get automatically approved to sell that particular brand. There's many times that you can actually be out sourcing, scan an item, see that you're restricted, take 30 seconds to apply for that particular brand, and get immediate approval. Then you can – instead of putting it back on the shelf, put it in your cart and go purchase it and keep sourcing more inventory. You're able to buy more stuff because you're getting approved to sell more.
Now, on the other hand, if you don't get auto-approved, you will get denied. When you get denied, Amazon will tell you what you need to get approval, whether it's a wholesale invoice, or a letter from the manufacturer, or other necessary items that they need to get approval, but they will tell you what they need. Then you can either go get those particular items to gain approval or you can decide to wait on that, and not spend your time doing that right there, but spend your time going back to sourcing.
That is how you apply for approval. That is what you should expect, either auto-approval or Amazon will tell you what else you need to get approval.
[0:09:56.1] REBECCA: Right and that documentation again is going to vary between – from one brand to another what they might require and so you just have to – you don't ever really know until you try. You might get auto-approved or you might need documentation and you can check to see what that might be and then go from there. So let's say you're denied approval, and so at this point you just give up completely, and you never try to get approved again in that brand.
You just give up and say, "Okay, brand XYZ is closed to me, moving on. I am never going to look at that one again," right?
[0:10:32.2] STEPHEN: So, I know you are being sarcastic but there are a lot of people that actually do that. They think, "I wasn't approved. I'm probably never going to get approved. I am just going to move on and just memorize that brand, and never even pick it up again to source it again." That would be defeating your Amazon business. If you want to grow your Amazon business, if you want to sell more items, you need to go back and reapply.
Now you don't obviously reapply the next day but, what I do is, if I have an item that I get denied, I am not automatically approved. I am not able to get the wholesale invoices for that particular brand, what I do is I set an alarm on my phone to go off in two to three months, and I try to apply again. Amazon saves all of your selling application, your brand applications for trying to seek approval, and so you can actually go back in there and reapply.
Between the time that you are denied and then two or three months pass and you want to try to apply again, during that time what you're trying to do is improve your seller metrics. You are trying to get more positive feedbacks. You are trying to make sure you have happy customers, you are not having mistakes in your Amazon business. You want to make sure your seller metrics are even better and, of course, the more time that you spend as an Amazon seller, gives you more experience. Amazon sees that, and so two to three months later you can try to apply again.
We have a whole blog post walking through exactly how to reapply, how to find your open applications. If you go to fulltimefba.com/reapply you can see your open applications. You can just click on draft button and try to apply again. Sometimes, just getting two or three more months of experience will unlock the doors for you to be able sell more brands.
In fact a lot of Amazon sellers, when they just start selling, tell us that when they hit the six month mark, there are a lot of brands that all of a sudden open up and they get auto-approval, just because they have been selling for six months. There are certain brands out there that don't want brand new Amazon sellers selling their brand. They want people with experience, and so sometimes that mark is six months. For some other brands it is a year, other brands it's two years.
Different brands have different types of requirements when it comes to the minimum type of seller metrics that they want. So, the more you sell, the more experienced you get, go back again and apply! There is a brand that I've reapplied four to five times and continued to get denied that finally opened up for me. Stay persistent and that will allow you to sell more brands and sell more items on Amazon.
[0:12:59.3] REBECCA: And some of these brands too, Stephen, wouldn't you say are kind of cyclical and it is not just that they are excluding – you know, they are not just opening up for certain sellers at certain times. You'll hear sometimes in the Facebook groups that, "Oh everybody if you have applied to such and such brand before, they are auto-un-gating now. Be sure and check your applications and apply for approval," because sometimes just, for whatever reason, brands will open up, so that they will start accepting applications for pretty much everybody, all of a sudden.
You have to take advantage of that as it happens. Another thing along the same lines I would say, you know when you were saying a set up a reminder, come back two to three months down the road, I think it is a good idea, rather than just keeping track of individual applications, to just have an ongoing to-do on your to-do list if you use an app you can set it as a monthly reoccurring event to check your open applications.
Just go in and see, "Okay what is still open? What can I reapply for?" And then just, on a regular basis, go in and click on the ones that haven't been approved yet and see what happens.
[0:14:09.8] STEPHEN: Yeah, you can reapply as many times as you want. There is nothing negative that is going to happen. You know if it is like your credit score is not going to be messed up because you can continue checking your credit score. It is not that way, so you can continually check your open applications and see what you are able to be approved to sell because nobody knows exactly what the minimums are for every brand and no one –
[0:14:32.3] REBECCA: Right, these brands aren't advertising this information.
[0:14:35.3] STEPHEN: Right and of course, different times of the year, you know the brand might crank it up a little bit on what they require and make it a little bit harder, and other times they might turn it down a little bit and approve more sellers. This is something to remember too, if you have been approved to sell particular brand on Amazon and all of a sudden you see it restricted and you're like, "Wait, I approved two months ago and I was fine then."
Well, it is possible that that brand has either increased their minimums, or maybe your seller metrics have dipped below what their minimums were. Always make sure that you are doing your best to increase your seller metrics, be the best seller possible, and if it happens that a brand becomes restricted again put that on your list of what to reapply for on a monthly basis.
[0:15:18.7] REBECCA: All right, so that pretty much sums up the steps that are involved in getting approved to seller restricted brands. You just need to see if you actually are restricted, check to make sure that you are or are not restricted, apply for approval, and then, as many times as necessary, keep applying until you get what you need.
[0:15:36.6] STEPHEN: Absolutely and, you know, it is simple steps but it just requires a little bit of discipline to go in and check. Just don't ever take that restriction notice, that restriction tag, when you find an item, as a dead end or a road block. It is just a speed bump that you need to get over, and you'll be able to sell more items and make more money the more persistent you are on reapplying.
[0:15:57.7] REBECCA: All right and as always, you can check out the show notes for this episode and any links that were mentioned and any other information that you are going to want to look at, including the transcript for this episode as a recap, will be on those show notes. You can find that at fulltimefba.com/43, the number 43 because this is our 43rd episode.
[END OF DISCUSSION]
[0:16:23.8] STEPHEN: All right, one last tip when it comes to getting approved to sell restricted brands on Amazon, if you have a wholesale relationship with a particular brand, you are going to get approved to sell of their products because you will have that wholesale documentation, those wholesale invoices. Coming up really soon, we are going to be having and putting on a free wholesale workshop, coming up this month.
If you go to fulltimefba.com/wholesaleworkshopwebinar, you will be able to sign up for a free webinar that is coming up and it is going to talk about how to find wholesale sources, how to land those wholesale accounts. So it is going to be awesome because, the more wholesale accounts you have, you don't have to worry about the resource restrictions at all. So be sure to sign up for that at fulltimefba.com/wholesaleworkshopwebinar.
[0:17:11.6] REBECCA: All right, and one last thing before we go, we just wanted to share with you a great review that we saw for our podcast, and it is from SmileyGirl87. She says, "The content is great. I learn something new with every episode and I am always excited to see the new one is ready to listen to. Stephen and Rebecca make it easy to listen and learn without being stiff. They are funny and down to earth. Keep up the great work!"
And we really appreciate when we see reviews like that. So thank you for that. It helps us to know that we are being helpful, and it helps us to know the direction to keep going, as we keep providing these podcasts to help sellers know how to make a full-time income with only part-time hours. So if you have that kind of feedback that you'd like to leave for us, we'd love to see these five star reviews. You can do that wherever you're listening to your podcast, be sure and go and leave us a review.
[0:18:02.3] STEPHEN: Yes, thank you SmileyGirl87. That puts a smile on our faces for sure. So next week on the podcast, I am going to be interviewing Dylan Frost. Dylan Frost is one of my wholesale mentors where we're talking about reverse wholesale sourcing. It is a strategy of wholesale sourcing that most people don't teach. So I am looking forward to talking with him about that next week, so that you can learn about reverse wholesale sourcing. So we'll see you next time on the Full-Time FBA Show.
[OUTRO]
[0:18:30.2] ANNOUNCER: That is all for this episode of The Full-Time FBA Show. So head over to fulltimefba.com/podcast, where you will find the show notes and links from this episode. While you're there, subscribe to our newsletter where you'll get several free downloads of our popular and helpful Amazon FBA resources. Now, take action on what you have learned today so you can find success at turning part-time hours into a full-time income with Amazon FBA.
[END]