You don't have to talk to Amazon FBA sellers for too long before you know their opinion about which sourcing apps they prefer. There seems to be a raging debate about whether the Amazon Seller app is sufficient for sourcing products to resell or whether you should pay for a third party scanning app.
Today we're going to talk through the reasons we love the Amazon Seller app – as well as the reasons we don't think you should rely solely on that app to make smart sourcing decisions. In our next blog post, we'll talk about our favorite third party scanning app, as well as which app runs a close second, so stay tuned.
Best uses for the Amazon Seller app: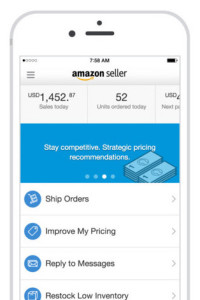 Check your disbursement amount – Super handy way to quickly check the amount for your next disbursement, so you can make cash flow decisions on the go.
Check your orders – This can be addicting, especially during Q4. Use with caution. Please do not check pending orders while driving.
Reprice inventory – If you check your orders and notice a fast moving item is selling for lower than you would like, you can quickly reprice using the app.
Check status of FBA shipments – Once UPS picks up your shipment, you can then track the shipment in the app. You can see if your boxes are in transit, processing, or have been completed.
Check and return emails to customers – You can keep your response time as low as possible (and keep your account health in good order) by checking and returning customer emails from the app if you're away from your computer.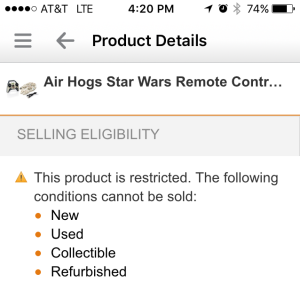 Check for hazmat items – Unlike third party sourcing apps, the Amazon Seller app will let you know if a product is hazmat and ineligible for FBA.
Check for other selling restrictions – Again, only the Amazon Seller app will let you know if an item is restricted to you as a seller (either because you aren't approved to sell in that category or you aren't approved by the manufacturer for that item).
What is lacking with the Amazon Seller app: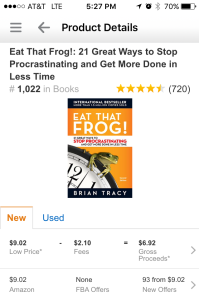 No links to Keepa – It's impossible to make the smartest sourcing decisions without checking Keepa for price and sales rank history. Amazon Seller app does not provide a quick link to show you this vital data.
Only shows you (on the results screen) the lowest new and used price – There  are so many reasons why I want to see as many of the lowest price offers in order to make my best sourcing decision. What if the lowest new price is $10, but the rest of the offers are at least $25? I'd source an item knowing the price will go up to $25 once that one seller sells out of their item priced at $10.
Only calculates the profitability of the lowest priced new and used offer – Again, I want more options. Many times I'll want to see the profitability of selling my potential inventory item at a different price. Maybe the Amazon seller app is showing you the profitability of the lowest price used item, but that used item is merchant fulfilled. I know that I can sell that item at a higher price selling it via FBA, therefore I want to also see the prices (and calculate the ROI) of as many FBA offers as I can.
Doesn't calculate all the fees involved – Even if not being able to calculate multiple offers doesn't bother you, then maybe the fact that Amazon doesn't include all possible fees in their fee calculation might make a difference to you. At the bottom of the screen Amazon states that "Fees displayed may not include all expenses related to selling on Amazon or FBA." This is a big deal to me.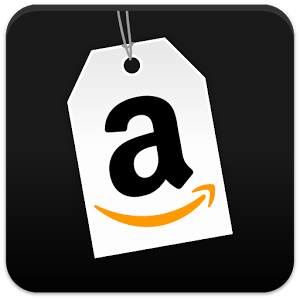 You might have other reasons you like/dislike using the Amazon Seller app. Please let us know in the comments! We use the Amazon Seller app on a daily basis, but we do not use it for our sourcing app. Be watching for our next post to see which third party scanning apps we use – and why!

Looking to try out a robust sourcing app that gives you direct links to Keepa and other resources so you can make smarter sourcing decisions straight from your phone? Check out the Scoutify app that comes bundled with Inventory Lab!