Did you know that if you apply to be approved to sell an item on Amazon and you don't get auto-approved, it's possible to be auto-approved if you simply apply again in the near future? In our last blog post, I outlined the steps to take in order to increase your chances of getting auto-approved to sell restricted items on Amazon, but sometimes, a brand just does not auto-approve you on the first request.
There are many reasons a brand would not auto-approve your application to sell a restricted item:
You have not been selling on Amazon long enough.
Your seller metrics have not met the brand's standard.
The brand only allows sellers with wholesale or manufacturer approval to sell that brand on Amazon.
If you're not able to set up a wholesale/manufacturer relationship and get the required documents needed for brand approval, the next best option is for you to increase your seller metrics as you gain more experience over time as a seller.
This is why I taught you, in our last blog post, that if you ever get a brand application denied, to set an alarm in 3-6 months to remind you to check your application again in the future.
How to Check Your Active Approval Applications
To get to the page in Seller Central where you can check your active approval applications, follow these steps:
Log in to Seller Central.
Click the three line icon in the top left corner of the screen, hover over the CATALOG header, and click on the VIEW SELLING APPLICATIONS option.
You should see all of your previous applications including the applications that were previously approved, and the applications that are still in draft form. It should look something like this:
To only see the applications that are still in draft form, click on the "Draft" options and Amazon will only show you the applications that are still open. Pick an application you're wanting to reapply for and click the "Go to application" button.
When you click that button, you will receive either a notification of your approval, a request for more info/documents, or a "null" response from Seller Central where you'll need to find the product again in order to start your approval application over again.
If you are not auto-approved, set another a reminder on your calendar to come back in 3-6 months and check your drafts again to see if you can get approved.
What to do next with the application process
If you get auto-approved, congratulations! Start looking for these items (or send in the ones you already have, but couldn't send in until now) and send them to Amazon to sell.
If you get a request for more info/documents, then you can either try to get these documents from a legitimate wholesaler/distributor, or you can set a reminder another 3 or so months in the future to reapply again in the hopes of getting auto-approved thanks to your amazing seller metrics.
If you get a "null" response, this means that Amazon wants you to start the process over again. To do this, search the brand name, ASIN (if you know it), UPC, or any other way to find the item or brand name you're wanting to apply to sell and replace the "null" in the search bar with that information. Then follow the steps from this blog post to seek approval.
Let me tell you just how easy this process is – All you need to do is go to Seller Central to check on your selling applications, click on drafts, then click on "Go to application" for each application and you'll instantly see if you are approved or denied. In September of 2020, I checked all my applications and was given instant approval on four applications I had submitted in both the recent and distant past. It really can be as simple as clicking a few times and you get approval if you have good seller metrics!

Now, don't misunderstand me that you'll always get auto-approved with this method. See the application in the image above that's still in draft form? I'm still not approved to sell that brand. But I will go back and apply again in the future. The four approvals above were out of about 30 or so items that I reapply to sell every so often. But eventually, as I check in and reapply every few months, I'll be able to be approved to sell more and more items on Amazon.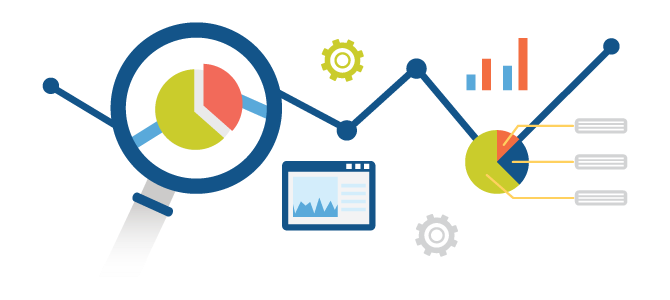 Finally, if you're not approved again, then that means you need better seller metrics and more experience as a seller. The better your seller metrics are and the longer you've been selling, the more likely you'll get auto-approved in the future. So keep up the excellent selling and check back in with your applications in the future.
As far as Amazon categories go, to find out more information about the requirements for each category, you can check out this quick link: www.fulltimefba.com/whatcanisell. This link will take you directly to the Seller Central page with an overview of categories, which ones require approval, what the requirements for approval are, and a link to start the application process.
Next time on the blog, we'll talk about the times you're approved to sell an item and then suddenly find yourself needing approval again. It's a frustrating experience to be approved one day and then not approved the next day, but there is a way to understand why and take the necessary steps to get approved again. We'll talk about that next week.
Now I'd love to hear from you in the comments below. Did you try to go through the application process again to see if you could get auto-approved for items you were rejected to sell the first time you applied? Let us know if you were successful and how many brands/ASINs you were able to get approved for. Let me know in the comments.
*This post was updated for 2023

The Amazon Income Accelerator Workshop
Free 5-day online workshop focused on how to realistically make a full-time income selling on Amazon in 2023
Starting Monday, April 24 at 12:00pm (Eastern) / 11:00am (Central)
We're going to show you…
Why Amazon is the best place to focus your time and energy to grow a reselling business that brings in a full-time income.
How to find unlimited inventory to sell on Amazon for consistent profits.
How to make the best inventory sourcing decisions (what to resell, what to pass on, how deep to go on a buy, how to replenish your inventory, etc.).
The full-time income success path and how you can snowball your Amazon profits.
How to turn impossible roadblocks into meaningless speed bumps.
And so much more!