If you've been in the retail arbitrage space for a while and you're thinking of switching over to wholesale, listen to this episode before you start! From your budget to your sourcing tools to the method by which you purchase your stock, wholesale is a completely different ball game and it requires unlearning a whole lot of things that are usually useful for retail arbitrage. It may take some time to wrap your head around all these changes, but once you've mastered the skills, the possibilities are endless! The most profitable 3rd party wholesale sellers on Amazon are those that are selling high quality, "unknown-to-most-people" brands, and we want to help you become one of those sellers.
Listen on the podcast player below.
Like what you hear? Tell a friend… and be sure to leave us a rating and a review. Here's how.
Key points from Episode 175:
How retail arbitrage is massively different from wholesale sourcing.
Examples of retail arbitrage limitations.
The benefits of wholesale sourcing.
How a retail arbitrage sourcing budget differs from a wholesale sourcing budget.
Why "big name" brands aren't as important in the wholesale space as you think they are.
The key to making good profits in wholesale selling on Amazon.
A wholesale brand red flag.
Our most valuable wholesale tools.
Understand MAP (Minimum Advertised Price).
The importance of unlearning solo sourcing when you get into the wholesale space.
One of the best ways to build trust with wholesale suppliers.
Links and resources mentioned in this episode:
Right-click here and save as to download this episode to your computer. 

Discover the Secrets of Profitable Wholesale Sourcing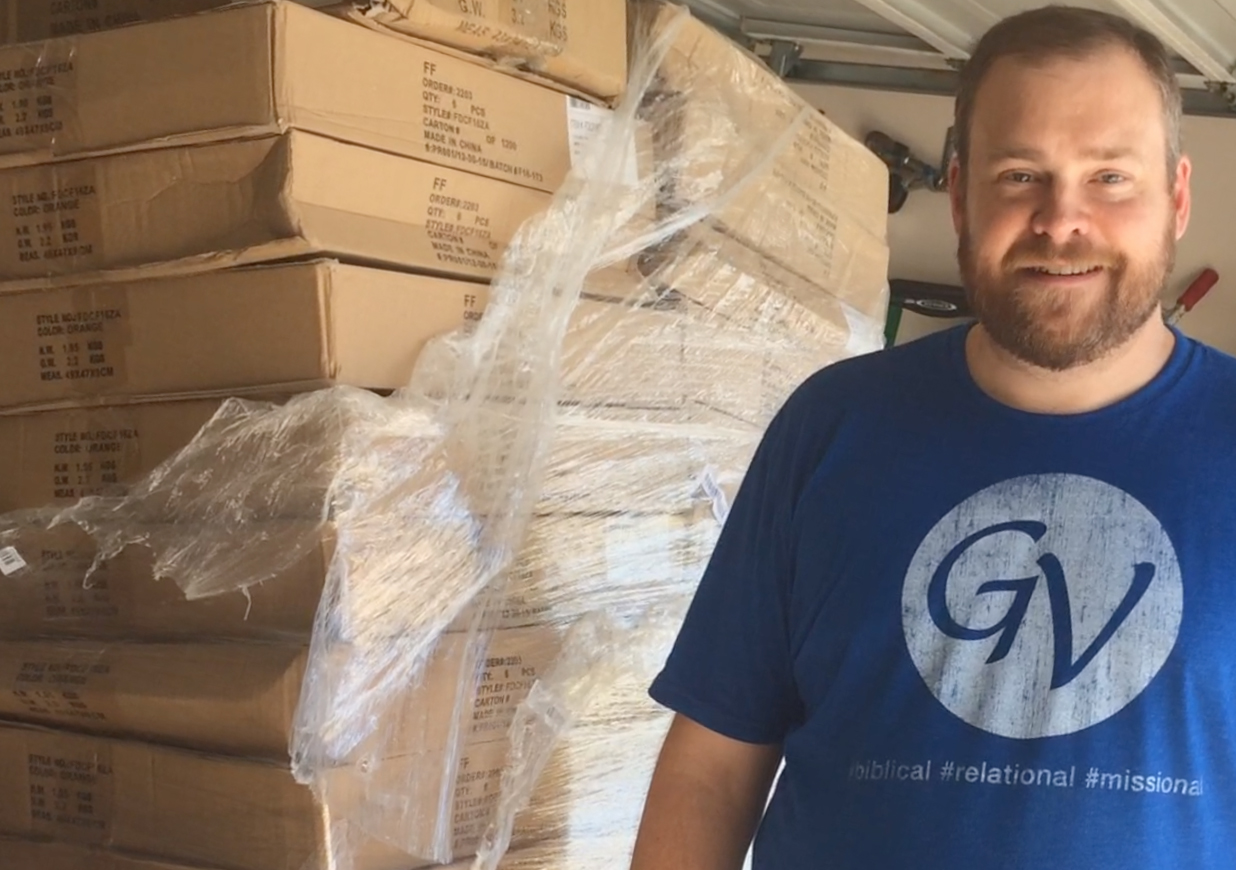 For the longest time I wanted to add wholesale to my Amazon business. I had actually gone through 3 different wholesale courses to teach me how to do it. Each time I went through a new wholesale course I would try what was taught, but I kept coming up empty. It was extremely frustrating… then I scheduled a phone call with Dan Meadors from The Wholesale Formula. That conversation opened up my eyes to things about wholesale I never thought about before (and was never taught). I took his advice and began to find multiple wholesale accounts. Not only did I find wholesale accounts, I was actually able to successfully land the wholesale accounts.
Would you have wanted to listen in on that conversation? Unfortunately, we didn't record the call, but Dan and his team have created something even better: a free webinar series focused on successfully adding wholesale to your Amazon FBA business. The content in this free video series is the same content that I heard in my phone call with Dan… and more!
Unfortunately, this free webinar series is currently closed, but if you want me to tell you when the doors are open to the free wholesale workshop again, then sign up for the wait list where I'll email you the moment the free wholesale workshop videos are available again. This free video series that will open your eyes to what is possible with selling wholesale items on Amazon, so take a moment, and sign up for the wait list.

Back to the main page for The Full-Time FBA Show


More Episodes from the Full-Time FBA Show podcast:
Don't miss an upcoming episode! Subscribe, download episodes, and review the Full-Time FBA Show:

Episode 175 Transcript: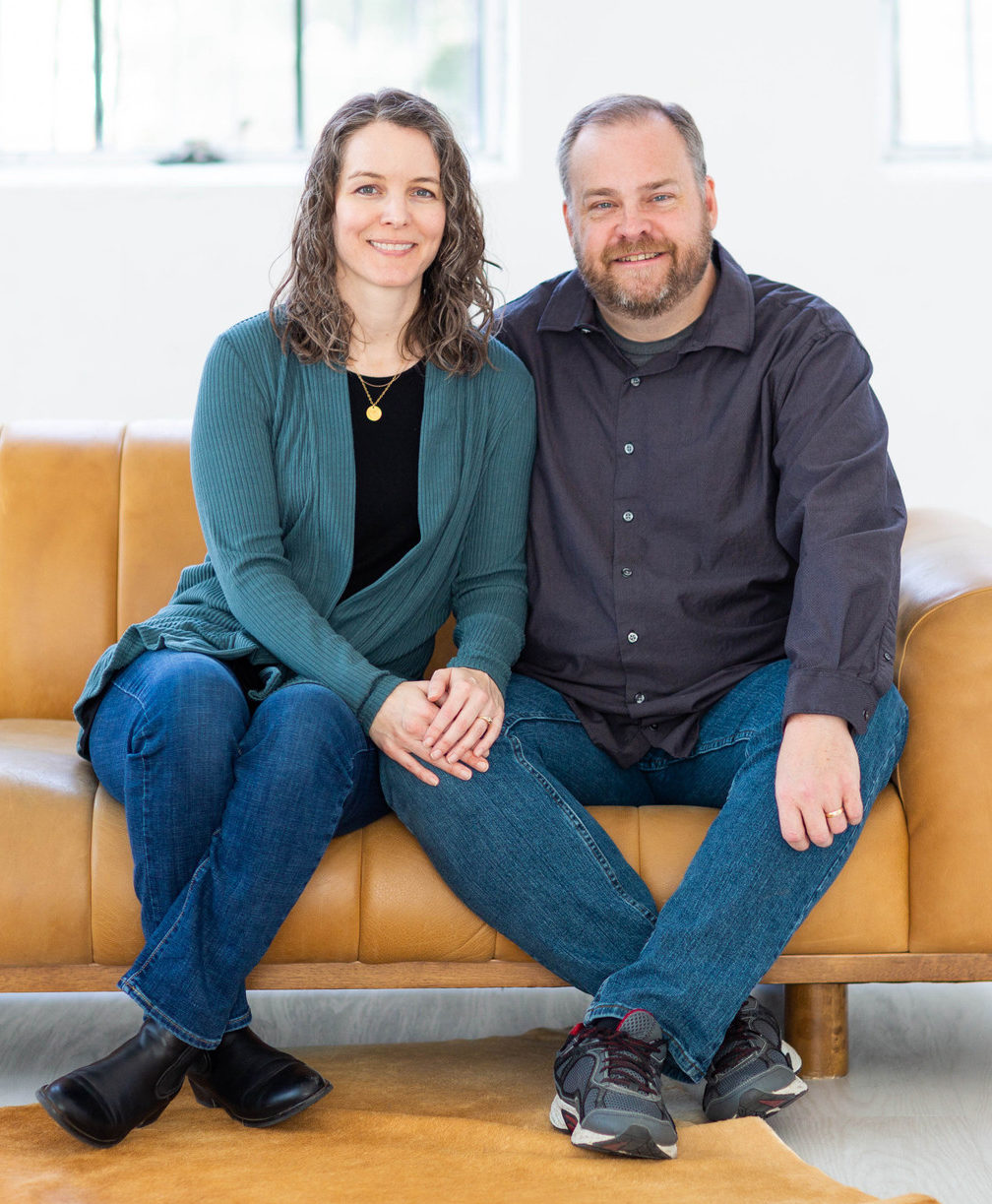 [INTRODUCTION]
[0:00:01.8] ANNOUNCER: Welcome to The Full-Time FBA Show. In each episode, it's our goal to help you turn part-time hours into a full-time income, selling almost anything on Amazon. Now, your hosts of the show, Stephen and Rebecca Smotherman.
[WELCOME]
[00:00:21] STEPHEN: Welcome to Episode No. 175 of The Full-Time FBA Show. Today, we're talking about what you need to unlearn to successfully sell wholesale items on Amazon. Because wholesale is a whole new animal. There are some things you need to unlearn, especially from retail arbitrage. To talk about this with me is my partner, my wife, my co-host, Rebecca Smotherman. What is up?
[00:00:42] REBECCA: Wholesale selling is what is up. That's what we're going to be talking about today. I'm excited about that. It's what I've focused most of my attention on these days when it comes to selling on FBA, So I'm excited to get into that today.
[00:00:54] STEPHEN: Yes. We're going to be talking about wholesale this week and next week, so let's have some fun on The Full-Time FBA Show.
[00:01:03] REBECCA: But before we get started talking about wholesale, we want to remind you that we have a newsletter. The Full-Time FBA newsletter goes out once or twice a week. We send you links to articles, blog posts, podcast episodes, YouTube videos, other things that we find helpful for running an Amazon FBA business. So we want to make sure that you're getting all of that information right there in your inbox. If you're not subscribed already, go to fulltimefba.com and you can get signed up.
Now, most Amazon sellers, when they first get started, a lot of them focus on retail arbitrage as their sourcing method. Retail arbitrage is where you go to a retail store in your area, and you go in the store and you find items that are profitable to resell on Amazon. But once sellers get some traction with good sales, their Amazon business is starting to take off, it's growing, it's often that these sellers will start to see how amazing it could be if they could purchase their inventory directly from the brand instead of having to search in stores in-person or even online with online arbitrage. Wouldn't it be great if you could cut out that middleman source of the retail store? Buying directly from the brand in this way is what is usually called wholesale sourcing in the Amazon reseller world.
So today, we're going to be talking about some of the things that you will need to unlearn if you as a seller have been doing RA or OA, retail arbitrage or online arbitrage. Things that you're going to need to unlearn in order to successfully add wholesale sourcing to your Amazon FBA business.
[00:02:37] STEPHEN: All right. Let's get right into it. The first thing you're going to need to unlearn when it comes to wholesale sourcing and doing wholesale on Amazon, you're going to need to unlearn retail arbitrage limitations. Now, a lot of times, we don't even realize there are retail arbitrage limitations, but there are some that are going on. I mean, usually with RA, you're only able to buy as much inventory as a store has in stock. Sure, sometimes you can go to another store of the same name and find some more, but usually it's limited amounts of inventory that you can buy. But with wholesale sourcing, you can really almost go as deep as you want on an inventory purchase. This means you're going to need to hone your skills of knowing how deep to go on an inventory buy.
I mean, with retail arbitrage, have you ever found something profitable at a store, but only you could get three of those items and you wish you could get more? Well, with wholesale sourcing, you can almost buy as many as you want to sell on Amazon for a profit. Again, you want to improve your skills of knowing how deep to go in a purchase. But once you learn that skill, the possibilities are really amazing. If you want to hear more about going deep on a purchase, Episode No. 104 of The Full-Time FBA Show, where we talked about going deep on a buy and knowing the right amount of numbers of inventory items to buy. So you're not buying too much, but you're also not buying too little. But we'll also come back to that later in this episode about honing your skills of purchasing a little bit later in this podcast.
[00:03:58] REBECCA: The second thing that you're going to need to unlearn when you're learning wholesale sourcing, you're going to need to unlearn your retail arbitrage sourcing budget management. This is probably, hopefully something that you have been learning as you're going along growing your business as you're sourcing, how to set a budget, how to know what you have available to spend and how you plan to spend it over the next two weeks a month, however long it is that your budget is going to last. The big thing where this comes into play with a wholesale budget and changing from RA or OA, is that you're probably going to need some more buying capital on hand in order to buy and sell that wholesale inventory than you've been used to using for RA and OA. Maybe not, maybe this is not the case for you. But for a lot of people, they find they're going to need a little bit more buying capital to buy stuff up front.
So usually, wholesalers are going to have a minimum opening order amount that this is your first order from the wholesaler, will need to meet a minimum order amount. They'll usually also have a minimum amount for any order than after your first. So you can't just go in and buy $50 of an item or $75 of an item. You might be used to this when you're doing RA sourcing that you go to one store and you spend $50. Then you go to the next store, and you can spend $75. But when it comes to wholesale sourcing, they're going to ask you upfront to spend a certain amount, and it's usually in the hundreds of dollars range. Sometimes it might be higher, but you're going to need to have that money upfront to buy that wholesale inventory.
A lot of people worry about this, that they think, "Oh, I'm going to not have enough capital on hand in order to make these minimums." But the truth is, that you can find lots of great wholesale companies out there where you can have a minimum opening order of like $300, and then a minimum reorder of like $150. That's just an example that I saw earlier today. That might sound like a lot compared to spending $50 or $75 at a retail store. But remember that you're buying in bulk, so it's going to be more items than you typically buy in one purchase, more units of items that you typically buy in one purchase when you're doing RA or OA. That $300, really, you can spend $300 pretty quickly when you're spending with wholesale sourcing.
Don't get overwhelmed by thinking about that. Honestly, you will be surprised how quickly you will find that you've gotten so much experience with wholesale sourcing that you're able to spend $1,000 on a minimum order very easily, very comfortably. Because you know how to do the research and you've changed your thinking on how to manage your sourcing budget from where you were before when you were only sourcing retail arbitrage.
[00:06:47] STEPHEN: A third thing you need to unlearn to successfully sell wholesale on Amazon is unlearning name brand importance. With retail arbitrage, it's almost always a good idea to scan items that have high brand recognition. Like when it comes to toys, you're probably going to pick up and scan a Barbie toy, or a Hot Wheel toy way more than a toy from a brand you've never heard of before. That's usually a good strategy. When it comes to retail arbitrage, the no name brands are usually some generic stuffs that's not profitable on Amazon. After a while, you just start to ignore those. But wholesale sourcing is totally different. In fact, it's almost impossible to become approved to sell in these huge name brands. I mean, trying to get approved to sell something that's a Barbie, or Hot Wheel toy or any of the really big-name brands, it's almost hard to get approved to sell those unless you got like a retail brick and mortar store, or a $20,000 or $30,000 minimum order.
The real money, here's a huge thing when it comes to wholesale sourcing. The real money, the real profits in wholesale sourcing is focusing on smaller unknown brands that sell quality merchandise, and that's the key. Smaller brands that you've never heard of before, but still their merchandise that they're selling is quality. You can see on Amazon it's selling. You can see good sales on Amazon, and you can see that it's going to sell for you. When you find that match of quality merchandise of a name brand that you've never heard of, there's still going to be 1000s and 1000s of people who've heard of that brand, that are going to be buying this stuff. But the huge name brands you need to pass on when it comes to wholesale, focus on the smaller ones. So you need to unlearn that name brand importance that you've kind of gotten used to so far with your sourcing.
[00:08:31] REBECCA: It's interesting that you say that about big brands wanting you to make a 20k or 30k minimum order. Because we had a smaller brand ask us today if we would make a 30k minimum order and we were like, "Wow! That seems really big. Who do you think we are?" I mean, work your way up to 30k, but at a minimum order of your initial order of 30k is just, yeah.
[00:08:55] STEPHEN: Yes, and from a name brand we've never heard of before,
[00:08:57] REBECCA: Right, a brand that we've not heard of. Anyway, didn't you say that sounds like a good point in a future podcast or blog post about red flags from wholesale brands that you're working with?
[00:09:09] STEPHEN: Yeah, so sometime in the future, we're looking for that episode, wholesale, sourcing red flags.
[00:09:14] REBECCA: If a small brand asks you to spend 30k on your first purchase, reconsider?
[00:09:19] STEPHEN: Yes, and doesn't give you the – never mind.
[00:09:23] REBECCA: Let's not go into any details. Well, it was just shocking. Let's just leave it at that. We were like, "Wow! I thought this was a first date and you're wanting to get married." Okay, anyway.
[00:09:34] STEPHEN: I love that you use that quote.
[00:09:36] REBECCA: I mean, seriously?
[00:09:38] STEPHEN: Right. Yes.
[00:09:39] REBECCA: Okay. Moving on. The fourth thing that we want to talk about learning when it comes to your sourcing of wholesale inventory to sell on Amazon, is that you need to unlearn certain sourcing tools, strategies that you might have been using if you're doing RA or OA, in particular, RA. Because when you do wholesale sourcing, you're going to be using some different tools, some different programs than what you use. Some of the tools are going to be the same, but there's others that you only use when you're doing sourcing in your own office, or at home, not out in a store. So some of these would be the same as what you use for online arbitrage. You might just use them a little bit differently when you're doing wholesale sourcing. The big difference is, that when you're doing retail arbitrage, you do a lot of your work on your smartphone right there in the store, and you can use apps that will give you basic information that you need to make a sourcing decision.
We've said many times that we use the Scoutify sourcing app when we are out in stores, scanning items, and Scoutify comes bundled with inventory lab. So you have access to that if you use inventory lab for your accounting, and listing, and all of that and inventory management. Scoutify gives us the item sales rank, the product category, product profitability, restriction info for whether or not we can sell that item on Amazon. Plus, we've been able to easily add a link to be able to see an item's Keepa graph by using the Scoutify app.
But with wholesale sourcing, we use different tools on a regular basis. The two main tools that we use to source wholesale items to analyze products as we're making our decisions are Tactical Arbitrage and Helium 10. Tactical Arbitrage is something that we first got started using when we were doing online arbitrage. But it is also really great with wholesale sourcing. We use it to scan product list, either we get from a company or that we put together ourselves with ASINs or UPCs to see whether or not items are going to match with the Amazon catalog and then whether or not they're going to be profitable for us to sell. You can find out more about Tactical Arbitrage at fulltimefba.com/ta. If you're interested in trying it out for an extended 10- day trial, you can use the code Full-Time 10 at Tactical Arbitrage.
Another tool that we use daily when we're doing our wholesale sourcing is Helium 10. There are so many uses for Helium 10, and I am sure that we're only using just a bare minimum of what is available. We're just scratching the surface when we use it. It's a Chrome extension. Helium 10 is a Chrome extension that you use on your Chrome browser, and it helps you to know – one of the things that it helps you know is how deep you should go when you're buying a product. So knowing how many of an item would be selling per month in order to make a good decision on how many of that item you might want to purchase. It's a tool that also will help you to grade an Amazon product page. So they have a feature where they show you how good is that Amazon product page as far as the listing goes, as far as the photos, the title, the bullet points, all of that. It grades it and shows you where those product pages need improvement and whether or not those are things that you can improve, or the brand is going to need improve with your help. That is also very useful when it comes to making decisions about which items that you would like to sell on Amazon.
[00:13:00] STEPHEN: Talk a little bit more just kind of how the tool works about knowing how deep to go on a product, about how it tells you certain information. If you were added to the competition, how that impacts your buying decisions.
[00:13:14] REBECCA: It has some information and some graphs that are somewhat similar to what you might find on Keepa with regarding sales rank and price history. But it also has a really handy sales estimator, box widget, I don't know what you would call it. That it also has right there on the product page. I will tell you, it will look at who was in the buy box, what that items priced at, who all is a competitor with that buy box price in that buy box seller. So how many competitive offers there are. Then, you can enter in some information, kind of like looking at how many – depending on how many competitive sellers there are, how many units you would be able to sell per month. It will estimate that for you.
It's something you can kind of tinker around with and look at – start thinking through like at different prices, different competitive prices. If there were this number of sellers, how many units would I be able to sell a month, those kinds of things. It's just been helpful and kind of knowing how to find inventory, whether or not an inventory item would be worthwhile to sell. Then also, we use it a lot on items that were already selling that we've had a good track record with, but then we are trying to decide how many do we want to reorder is the number that we're selling every month on level with what the Helium 10 is estimating, we could be selling every month.
Like I said, there are so many other things that Helium 10 does that we're just scratching the surface. But if you want to find out more information about it, go to fulltimefba.com/helium10. That's the number 10. We'll put that link in some of these other links, and as well as coupon codes for free trials and percentage off. We'll put that information in the show notes for this episode at fulltimefba.com/175. This is Episode No. 175.
[00:15:03] STEPHEN: The fifth thing out of six that we're going to talk about things that you need to unlearn when it comes to wholesale sourcing. That wholesale is that you need to unlearn your current pricing strategies. Wholesale sourcing and wholesale pricing has completely different pricing strategies than retail arbitrage or online arbitrage. Wholesale sourcing requires you to unlearn that because of one simple thing, MAP. MAP stands for minimum advertised price. MAP ap is an agreement that many wholesalers require you to sign and agree to follow their map pricing so that you will not price their items under a certain price. I mean, when it comes to price, these brands know the value of price when it comes to a brand's reputation. The lower the price, the more iffy the brand reputation is, so they like their stuff high. Of course, we want to sell their stuff high too.
With Wholesale, you want to make sure that you keep your agreement with the brand, not to price that brands inventory below the agreed MAP rice. Because breaking MAP usually leads to the brand no longer working with you. So you want to be sure that you make quality decisions when sourcing a wholesale item. Because if you have too much competition, or the item just doesn't sell, you can't just keep lowering your price until it sells. There is a floor. There is a bottom price that you've agreed to. There's a pricing floor, and you're not going to go below it. When you're sourcing, you want to be confident that the item is going to sell at the price you're expecting it to sell for. This confidence can be aided with the help of tools like Helium 10, or even Keepa. Keepa is the tool that tracks pricing and sales rank changes over time. You can find out more about it and learn a little intro video of how to use Keepa, fulltimefba.com/readkeepa. But learning new price strategies is a big deal when it comes to wholesale sourcing.
[00:16:55] REBECCA: So the last point that we want to cover today is that you're going to need to unlearn solo sourcing when you get into wholesale sourcing. Now, if you're like me, and you're an introvert, this might be frightening. But as an introvert, and somebody who does not like talking to other people on a regular basis throughout my workday, I like to just do my work. Let me tell you that even though this is something you're going to need to unlearn, there are definitely ways to work around it and to be successful at it. Quality wholesale sourcing is all about relationships. Usually, when you're doing retail arbitrage or online arbitrage, you're not interacting with other humans that much, you are just purchasing items that are for sale at a certain price, you're not negotiating, you're not trying to work out a relationship with a store, in general.
Now, this does come into play if you are working with any store managers, or even an area manager. You can do that from time to time when you're doing retail arbitrage. That's something that Stephens really good at. I never personally did that when I was doing RA. But overall, you're on your own when you're doing RA. Then, with wholesale sourcing, you really are trying to create a solid relationship between you and a brand over time. Or actually, it's more the brand sales representative that you're specifically working with. You're usually going to be assigned a sales rep when you open a wholesale account. That's somebody that you're going to need to be interacting with on a regular basis. It's just way more about finding and buying stuff to sell on Amazon, when you're doing wholesale sourcing. The most profitable brands that we have found to sell, they just have higher standards as to who they're going to sell to. They want to make sure you're a qualified and trusted seller. They want to make sure that you have a good reputation on Amazon. They want to make sure that you are going to do what you say that you're going to do when it comes to selling their inventory on Amazon.
Because of that, if a brand is super easy to get access to and just anybody can show up, and open an account and start selling on Amazon, then you're going to find out that it might not be profitable to sell those items. Because if anybody can do it, anybody will do it. Earning a brand's trust is going to take some time and some communication either through email or phone calls. That's going to be between you and the brand in order to build that relationship and it's just really unavoidable over time. Like I said, if you're like me, and you're an introvert, you might try to avoid it. But eventually, you're going to need to talk to some people. Because some brands, they won't sell to you just because you sell on Amazon. They're going to say, "Nope, no Amazon sellers." They've had horrible experiences in the past with Amazon sellers. They have a bad opinion of Amazon in general. They only want to deal with resellers who can elevate their brand and not have to deal with people that they don't know and trust.
That's another reason why Helium 10 is a really great tool to use because it's a way that you can distinguish yourself from other sellers. It's a way that you can show brands how much you can help them. This has been one of the biggest keys to successful wholesale relationships for us. There are some other ways you can serve brands and earn their trust. There are a lot of ways you can do that. But one of the best ways that we have found is to use a tool like Helium 10 to do some digging around on Amazon, find some information that might not even be available to that brand or that they might not be aware of. They might be ignoring about their product listings, and bring that information to the brand and show them how you can help them improve their listings, how you can help them improve their sales. You can improve the title, the bullet points, the product description, possibly even the images. You can help them remove negative feedback that breaks Amazon's feedback policy.
There are so many other ways that you can serve wholesale brands with tools that you have access to as a reseller. These wholesale brands will end up loving that you're selling their brands, that you are providing value to them, you are showing them things that they weren't aware of with their own inventory on Amazon. One of the really great things about that is, that eventually, over time, you might even end up getting some wholesale exclusive accounts that way, by showing that you care just as much as they do about how their brand is presented on Amazon to potential customers. Again, don't come in right off the bat saying, "Hey! Can I get an exclusive wholesale account with you, because I have this great software. That's that whole like wanting to get married and you haven't even had the first date kind of a thing. You've got to work your way up to that. But it is definitely something that you can present as value to potential wholesale accounts.
But again, you're having to unlearn not talking to people and just scanning and buying, scanning and buying. You're going to have to unlearn that, and not be a solo sorcerer, and spend some time talking to people and developing relationships with those brands that you're wanting to sell on Amazon.
[00:21:53] STEPHEN: Yeah. That's why we love Helium 10 that gives us a lot of information to help us to bring to that brand and gain the brand's trust over time. Where, yeah, they love the fact that we're selling and then we can start to maybe ask for exclusive for one item, and then maybe a handful of items. Eventually, a whole brand exclusive is totally possible. But you might be listening to this episode and being like, "Okay. That's a lot, a lot that I need to learn to really successfully sell wholesale stuff on Amazon. It's true, it's a whole new ballgame. Then, compared to retail arbitrage or online arbitrage. But once you learn the skills to sell wholesale on Amazon, the profit possibilities are really endless. It is an exciting time to be an Amazon seller. More people these days are trusting Amazon, and going to Amazon to buy stuff, and we want them to buy our items and wholesale items being able to get them at the lowest price possible direct from the brand is a huge opportunity.
If you're looking for some help with learning wholesale about how amazing wholesale is or how to start learning wholesale sourcing, there's a free webinar coming up, fulltimefba.com/wholesaleworkshop. The webinars going to be on February 21. Now, if you're listening to this before February 21st of 2023. That link might send you to a waitlist where you can sign up for the waitlist, and be notified when the actual signup is available for the wholesale workshop. Or it might afford you to the actual signup for the wholesale workshop, or it might send you to a replay of that depending on if it's after February 21. No matter what. fulltimefba.com/wholesaleworkshop, sign up. This webinar is going to really help you out and it's going to help take your Amazon business to the next level by successfully adding wholesale to your Amazon sourcing. Those are things that you need to unlearn when it comes to retail arbitrage and online arbitrage to really find some true success with wholesale sourcing on Amazon.
[00:23:48] REBECCA: Thank you so much for joining us for another episode of The Full-Time FBA Show. As a reminder, all of the links that we've mentioned will be found in the show notes of this episode at fulltimefba.com/175. You can also find the transcript if you're interested in going back and reading through it or taking any notes from it, fulltimefba.com/175, because this is Episode No. 175.
[00:24:11] STEPHEN: Next week on the show, we're going to talk about our top two secrets for finding more inventory to sell on Amazon. It's an exciting topic and we welcome you back next week on The Full-Time FBA Show.
[OUTRO]
[00:24:24] ANNOUNCER: That is all for this episode of The Full-Time FBA Show. Head over to fulltimefba.com/podcast, where you will find the show notes and links from this episode. While you're there, subscribe to our newsletter where you'll get several free downloads of our popular and helpful Amazon FBA resources. Now, take action on what you have learned today, so you can find success at turning part-time hours into a full-time income with Amazon FBA.
[END]