Today, we're tackling our all-time LEAST favorite topic: Scams! As unpleasant a subject as it may be, unfortunately there are scammers out there targeting Amazon sellers, and it's important to keep our wits about us. In this episode, we cover the three main scams that Amazon sellers could fall prey to: course scams, personal information scams, and scammers posing as lawyers or brand owners in an attempt to knock you off a listing.
Listen today to find out how to identify these scams, what Amazon's legitimate modus operandum would be in each case, and what to do if you suspect "phishy" behavior. We want to help you protect yourself and your account from any sinister activity so your FBA business can continue to thrive!
Listen on the podcast player below.
Like what you hear? Tell a friend… and be sure to leave us a rating and a review. Here's how.
Key points from Episode 120:
Four ways to distinguish between a real course that's worth the cost and a course trying to scam you out of your hard-earned money.
How to identify and avoid personal information scams (phishing).
Facts about Amazon's methods to keep in mind so as not to fall prey to scams.
The red flags to look out for when receiving emails on behalf of "Amazon."
How to report suspicious messages in Amazon's buyer/seller messaging platform.
Exactly what to do if you suspect a fake lawyer or fake brand owner is trying to get you off of a listing.

And more!
Right-click here and save as to download this episode to your computer.
More Episodes from the Full-Time FBA Show podcast:
Don't miss an upcoming episode! Subscribe, download episodes, and review the Full-Time FBA Show:

The Reseller's Guide to Replens
Let's be honest. If you really want to turn part-time hours into a full-time income, the sourcing activities of clearance aisles, liquidation lots, products on sale, garage sales, and thrifting are not the strategies that will make a full-time income.
The most efficient and profitable way to make a full-time income is to focus on replenishables (or "replens" for short).
In the Amazon reselling world, a replen is an inventory item you can buy multiples of, send to Amazon, sell quickly, and then replenish your stock so that you never sell out.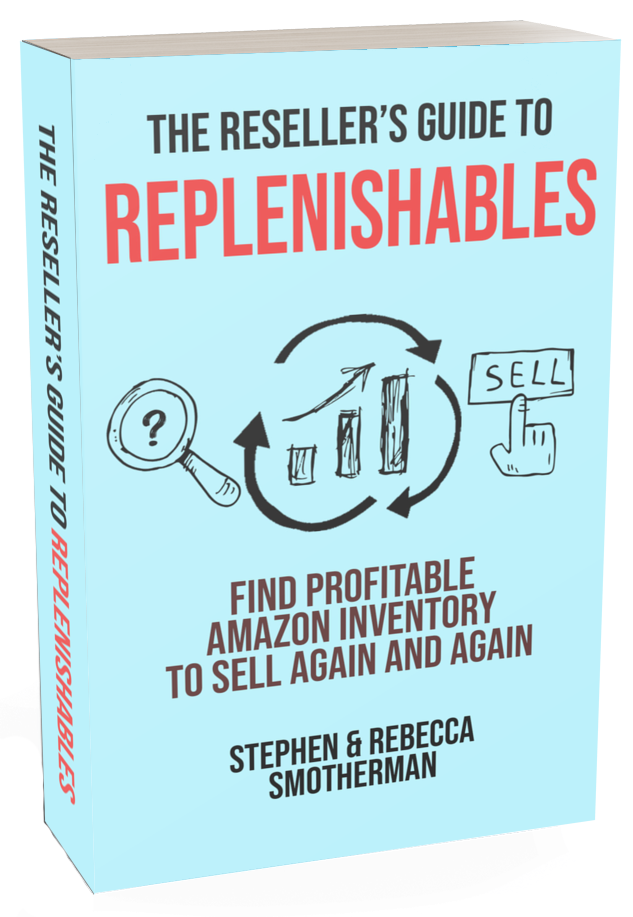 If you've been frustrated with your current sourcing strategies, and if you'd like to learn more about how to source inventory that you can buy multiples of, sells consistently, and rarely ever runs out of stock, then our new course, The Reseller's Guide to Replenishables: Find Profitable Amazon Inventory to Sell Again and Again, is for you.
Buying and selling replens is easily one of the most lucrative strategies for stable, long-term Amazon success.
With this course, you'll finally have the skills to source for inventory that you can buy multiples of,  you'll grow your Amazon business to the next level by selling your inventory faster and at higher prices!

Back to the main page for The Full-Time FBA Show

Episode 120 Transcript: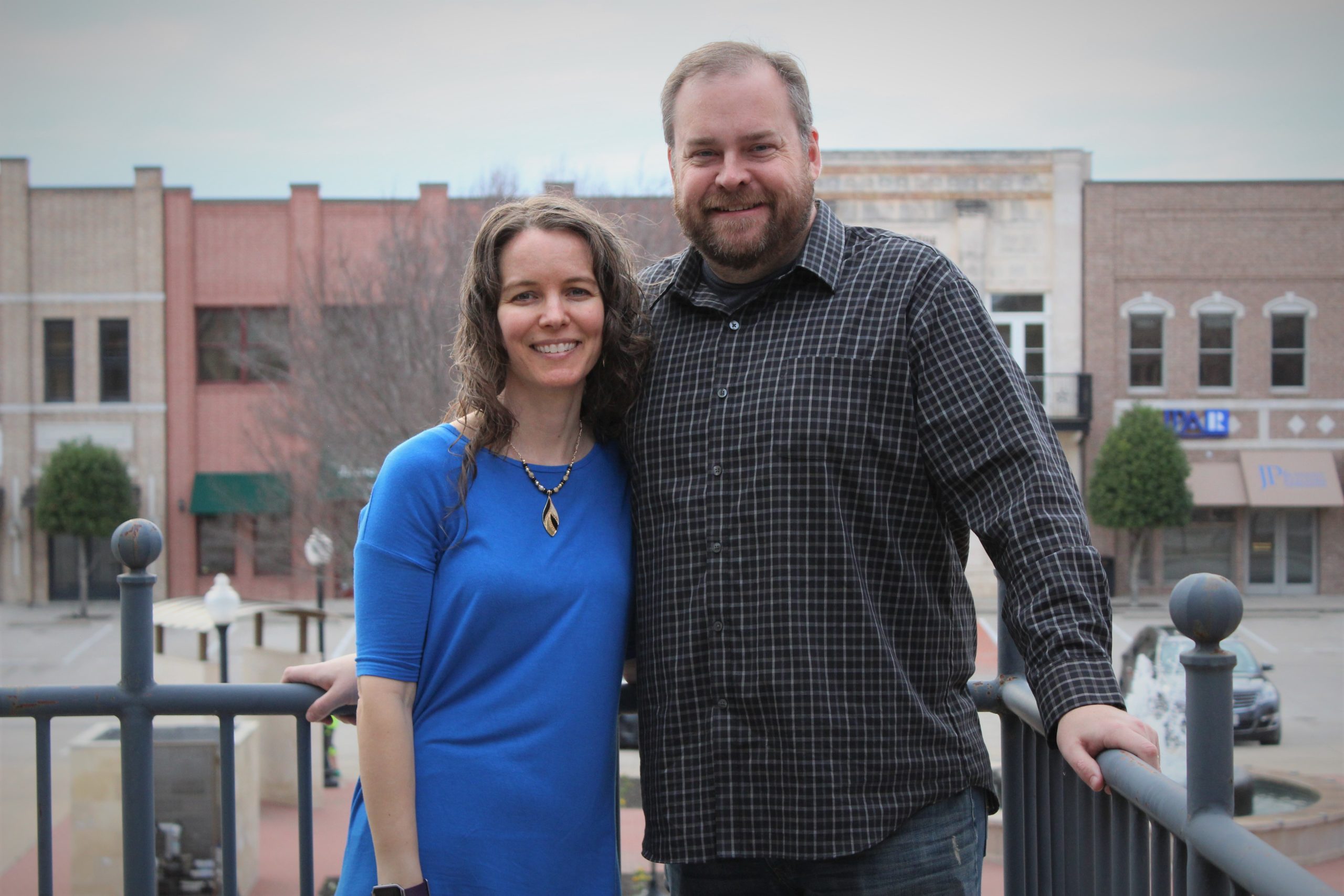 [INTRODUCTION]
[0:00:01.8] ANNOUNCER: Welcome to The Full-Time FBA Show. In each episode, it's our goal to help you turn part-time hours into a full-time income, selling almost anything on Amazon. Now, your hosts of the show, Stephen and Rebecca Smotherman.
[WELCOME]
[0:00:21.1] STEPHEN: Welcome to episode number 120 of The Full-Time FBA Show and today, we're going to be talking about how you can avoid the top scams that plague and focus on Amazon sellers. There's a lot of different sneaky and creepy and slimy people out there trying to trick Amazon sellers and focus on Amazon sellers, we're going to talk about how you can avoid that and with me to dissect all of this yuckiness is my wife, Rebecca. How's it going?
[0:00:45.5] REBECCA: What an introduction.
[0:00:46.2] STEPHEN: Yeah.
[0:00:46.9] REBECCA: It's hard to say that I'm excited to be here today when we're talking about such a not pleasant topic but I mean, I'm always glad to talk with you and I love talking on the podcast too.
[0:00:56.3] STEPHEN: Yeah, we're going to talk about three different things, specifically, Amazon course scams, trying to get people to buy a course to that's not going to actually follow through and deliver results, some sneaky scams that target Amazon sellers specifically and then even fake lawyer or fake brand owner emails trying to get you off of listings and those types of scams and how to know what's legit and what's a real scam so we'll talk about that on today's episode of The Full-Time FBA Show.
[CONVERSATION]
[0:01:22.6] REBECCA: As Stephen just introduced for you, we're going to be talking about three main types of scams today and some of these are pretty obvious, some of these are not necessarily, particular to Amazon sellers, you might find these types of scams in any other industry or just in your personal email. Others are very particular for targeting Amazon sellers. We just want to help you think through these and learn how to recognize these scams so that you don't become a victim.
[0:01:47.8] STEPHEN: Yeah, we're going to talk about three main seller scams that focus on Amazon sellers. The first one is like a course that is maybe a $25,000, it's like a done-for-you course that teach you how to sell on Amazon, is it real, is it a scam, most of them are focused on private labeling, helping you find your product and get your product on Amazon or maybe drop shipping or other types of strategies but you wonder, "Okay, is this big dollar course just there for my money or is it you're actually going to deliver results?"
There's different ways that you can kind of distinguish between a real course that's going to give you the results over, a scam that's just trying to sell you and then run away with your money. There's four main ways that you can kind of know the difference.
Number one, does the program include some kind of coaching? I mean, if you're paying multiple thousands of dollars, $25,000 or more, if it includes some type of coaching then maybe it's worth it because of course, they're paying their coaches and their time and you want to make sure that is it individual coaching, one-on-one coaching or group coaching, you want to make sure that that includes some type of contact with a real person. They're not just selling you a course that you watch a video and just get that information, does the program include some kind of coaching is the first thing to think about.
Secondly, you want to know testimonials of the course. I mean, it's best to hear testimonials from people who have nothing financially to gain from sharing a success story because a lot of courses might share their own successful stories from people who purchase their course but then you're like, "Okay, are these real? Did the owner of the course come up with these themselves? Are they being paid for this type of a testimonial?" You wanted some testimonials from real customers.
Another thing is to know if it's legit or real, is that if someone you trust actually found success with the program. Maybe you heard about the program from a friend, did they find success? I mean, that's probably the best way to know if it's legit or a fake in the first place and then finally, if the program has a return policy, make sure you read the fine print. There are a lot of return policies that may say, "It's a 30-day return policy" but the actions that you're going to take like six to eight months to actually see the results.
Read the fine print of the return policy, you want to make sure that you're making a good decision with your money and we want to just make sure you're not getting scammed. I've had emails from multiple Amazon sellers who said, "I put $50,000" or "I put my retirement fund into this course and it totally bombed and it's just not for me" and I hate hearing those stories so make sure when you put money into a course, you're going to get that back and more with what you learn and the help that you get with that course.
[0:04:11.1] REBECCA: The types of courses that Stephen's talking about here are ones that have actually been investigated by authorities for scamming people, this is not just, you know, "Don't do this course because you should do our course instead." No, we're talking about people who are known to be committing fraud and telling people, "Give me tens of thousands of dollars and I'll give you this type of results or this type of whatever" They have no intention of doing that. It's just flat-out fraud.
[0:04:37.5] STEPHEN: Right.
[0:04:38.5] REBECCA: The second one that we're wanting to talk about is a type of scam that likely see on a regular basis because you have email. This is not anything that's super particular to Amazon sellers but there are people out there who are targeting Amazon sellers with these types of emails.
These are personal information scams, you might recognize them as phishing threats or they might be asking for scam payments, this could come from an email, a phone call, or even via seller messaging and Seller Central. You have to be very careful as you're reading through any of these types of communications or answering phone calls.
The first one we'll talk about is a phishing threat and likely, you've been warned for years about these types of threats coming from people who are trying to steal your personal information. What they will do is ask you to provide personal information either through an email or on a phone call. They're looking for things like your username, login information, passwords, bank account numbers, credit card numbers, any type of personal information.
In a study in 2020 by Verizon, found that 22% of all data breaches were due to phishing. This is something that apparently is somewhat successful and that's why these scammers continue to do it. You really want to be on the lookout for these types of things when it comes to communications with people about your Amazon account.
Another type of scam that you might encounter are scam payments. People asking you to make payments to them and they might be asking you to provide a payment in order to receive a payout or to avoid a consequence. An example of that would be, your disbursement payout. You might get communication from someone saying, "I need you to pay me X amount in order to release your disbursement" or to give you an "Amazon loan" or that you've won a prize and you need to make a payment in order to claim that prize.
A lot of times, they frame this as, "We just need the account information, the payment and the account information so that we can make sure that the payment will go through." I mean, that should be a huge red flag right there. If anybody is going to be giving you a payment, they should not need a payment from you first and then another type would be having some sort of consequence if you don't make a payment that, "I need you to pay me X amount or your account is going to be shut down" for whatever reason.
These types of emails are specifically targeting Amazon sellers trying to get them to make payments in order to either receive some sort of prize or avoid the consequence, especially the biggest one that you can threaten him or a seller with shutting down your account.
In order to recognize these types of threats, some of these things, you can apply to basically any type of scam that you might encounter but in particular, when it comes to Amazon sellers, it's scams that might be threatening them, several things you need to keep in mind.
Amazon, the company, will not communicate with you via the buyer/seller messaging. They will send their messages via your email address that they have on file or your seller performance page. If you receive a message through the buyer/seller messaging program that says that it's from Amazon the company, that is not legit.
Another thing is that Amazon, as a company, is not going to have spelling and grammar mistakes typically in their communication. These scams that you receive a lot of times, you'll see that they'll have multiple misspellings in a subject line, there will be typos, there will be grammatical errors in the subject line or the email text, so be on the lookout for that.
Another thing is that Amazon will only include links to Amazon in their messages. Scams are going to include fake Amazon links or email addresses and they'll have misspellings in their links or in their email addresses that they're sending it to you from. For example, Amazon, be very careful when you're reading, "Oh, this email's coming from "Amazon" but if you look closer, you notice the letter O is not an O, it's a zero or you might notice that there is two N's at the end of Amazon.
You can know right away if you see something like that, that that is not actually Amazon, that's fraudulent and just as an example, this is an email, I'll read to you from an email that we received at our personal email address, not even the one that we use for our Seller Central that our account is linked to.
We received it from it@service.amaonnm.live and the subject line was, "Your customer delivery address is wrong." Then the body of the email says, "Your customer delivery address is wrong, please click here to enter correct address so your Amazon customer get package." Right away, you should know from seeing that that the email address that this email is coming from has a misspelling of Amazon and it's service.amaonnm.live. You know that that is not actually coming from Amazon.
Then, in the body of the email, there are grammatical errors as well and that is a big clue, that's a huge red flag. Please, also apply this to other areas of your life when it comes to reading emails because these are so prolific and they apparently work because 22% of data breaches are due to phishing.
Lastly, I just wanted to let you know that Amazon will warn you of possible consequences before they just hand down those consequences. Scams are going to be more demanding and threatening messages. They're demanding action or else, Amazon will give you warnings within Seller Central. You're going to see those types of warnings in your seller performance, you're going to get red flags and notifications there of violations and different things.
They're not just going to send you a message saying, "Pay us or else." That is a huge red flag. Be on the lookout for these types of things so that you don't become a victim to those types of scams that are targeting Amazon sellers.
[0:10:38.6] STEPHEN: If you do ever get a message through Amazon's buyer/selling messaging service and it's really suspicious to you, you should mark it as suspicious. There's an option in the buyer selling messaging to report the message or report it as suspicious so Amazon, their employees will take a look at the message and hopefully the person who is sending these messages will be shut down very quickly, so be sure to report that.
A third and final seller scam that seems to focus on Amazon sellers are fake lawyer or fake brand owner messages threatening to get you off of the listing. So maybe you get an email and it's like, "Hey, we noticed that you're selling this particular item, you are not approved to sell this and if you don't get off the listing, we're going to file a complaint."
In fact, someone in the Full-Time FBA Facebook group got a message and it said, "Hello dear seller, you are selling our product Ason" and then the Ason was blurred out "For quite a long time. Please contact us for getting authorization to sell the product, otherwise, we'll be contacting Amazon regarding IP infringement" and that's just like you know, a threat. I mean, you're already approved to sell it in Amazon with this brand owner or lawyer sometimes will reach out to you.
[0:11:40.0] REBECCA: Or a competing seller.
[0:11:41.4] STEPHEN: Or a competing seller acting like a lawyer or acting like a brand owner trying to get you off the listing, trying to reduce the competition and so, it usually comes with the fake lawyer or the fake brand owner with Seller Central buyer/seller messaging and they're threatening you and you know, sometimes a lawyer will attach a PDF or a fake lawyer will attach a PDF that makes it look all official with logos and all sorts of things like that but a lot of times, it's just someone trying to get you off the listing.
Here is what to do if this happens to you. First off, don't ignore it. I mean, it might be legit. It might be a legitimate lawyer reaching out to you or a brand owner reaching out to you and not just knowing the right way to do things, don't ignore it. It might be legit. Reply to those messages, this is the second thing to do, reply to the messages, say that you are an Amazon-approved seller for that particular item and that if you are not approved, then you would not be able to be selling this item on Amazon. It would be in stranded inventory so it wouldn't be live on Amazon.
The third thing to do is if the item is not specifically noted, the particular item they're wanting you to stop selling, ask them to refer to which item or which ASIN that they're referring to, and then fourthly, tell them that if they don't want you selling their item on Amazon, they can go through the official channels via brand registry and restrict the brand through Amazon. Most of the time when you do this, you will never hear from that particular person again, be it a lawyer, be it a brand owner, be it a competitor, or whatever, you're not going to hear from them again.
It is super rare if it actually turns out to be legit and if it is legit and they end up filing an IP claim or a counterfeit claim or something like that, you have proof to show Amazon that you tried to communicate with the brand owner or the lawyer and were ignored and most of the time Amazon will reinstate that situation. If that happens to you, take action, reply, go through the process, most of the time you will never hear from that person again. That person who is sending you that threat is just trying to get less competition on items that they're selling most of the time.
[0:13:28.7] REBECCA: So there you have the three different scams that we were wanting to share with you today. This is not a pleasant topic, this is probably my least favorite podcast episode that we've done in a while but –
[0:13:39.0] STEPHEN: Yeah, I feel like I need to go take a shower now.
[0:13:40.4] REBECCA: Yeah, I know. It's just blah but it is also very important. We wanted to cover this topic because these are things that are out there and that come up and we just don't want you to risk your account. We don't want you to risk your personal information or your money and we just want you to be able to make good choices and to be aware that, you know, these things are out there and that there are ways to protect yourself, so there you have it.
[0:14:04.6] STEPHEN: Absolutely and if you have any seller scams that you have experienced, you can leave a comment on our show notes page, fulltimefba.com/120 to kind of tell us some of your experiences. We'd love to hear from you as well.
[CLOSING CONVERSATION]
[0:14:18.5] REBECCA: Well, thank you once again for listening to this episode of The Full-Time FBA Show. As always, you can find the transcript of this episode and any show notes at fulltimefba.com/120, that's 120 because this is episode number 120.
[0:14:33.9] STEPHEN: Next week on the show, we're going to be talking about why you should raise your average selling price, what that means to the success of your Amazon business and we'll talk about that next week.
[OUTRO]
[0:14:44.0] ANNOUNCER: That is all for this episode of The Full-Time FBA Show. So head over to fulltimefba.com/podcast, where you will find the show notes and links from this episode. While you're there, subscribe to our newsletter where you'll get several free downloads of our popular and helpful Amazon FBA resources. Now, take action on what you have learned today so you can find success at turning part-time hou REBECCA into a full-time income with Amazon FBA.
[END]