The relationship between time and money is always changing, especially in an Amazon FBA business. In the beginning, time seems to be more expendable than money, but as your business grows and becomes more successful, your end goal becomes finding more time so that you can focus on the most important tasks of growing your business.
We've been there, and today we share how to achieve the delicate balance of finding easy and creative ways to find more time. We kick off the show by diving into the nuances of owning an FBA business and how our time-money goals have evolved. As our conversation develops, listeners will benefit from a range of tips to help increase productivity, practice time management, and raise your income. Hosts Rebecca and Stephen touch on time-saving topics like outsourcing and adopting the right mindset and writing out highly specific lists to help you make palpable change. Want more time and more money? Then listen to today's episode.
Listen on the podcast player below.

Like what you hear? Tell a friend… and be sure to leave us a rating and a review. Here's how.
Key points from Episode 67:
The intricate relationship between time and money
How an FBA business looks during its early days versus the end goal.
Ways the relationship between time and money changes as you find more FBA success.
How to make more money and spend less time doing it.
Some of the best questions to ask of yourself as an FBA business owner.
The one-week challenge you should be setting for yourself.

And more!
Links and resources mentioned in this episode:
Right-click here and save as to download this episode to your computer.

More Episodes from the Full-Time FBA Show podcast:
Don't miss an upcoming episode! Subscribe, download episodes, and review the Full-Time FBA Show:

If you're looking for a step-by-step process on how to finally turn part-time hours into a full-time income with Amazon, then check out our course, Next Level Amazon: Make a Full-Time Income With Only Part-Time Hours via Amazon FBA.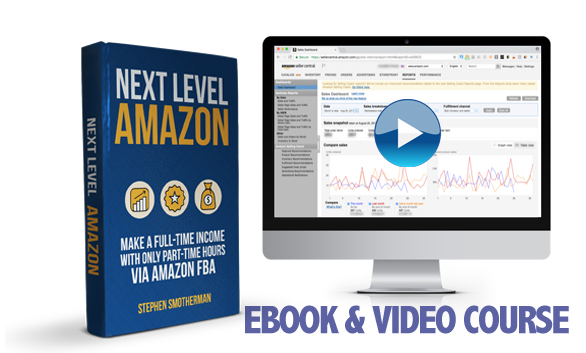 You see, successfully running an Amazon FBA business doesn't just happen on accident. In fact, there are six proven steps to finally making a full-time income with only part-time hours via Amazon FBA. If you're tired of not seeing the growth you expect in your Amazon business, then I highly recommend our book/video course, Next Level Amazon.
In Next Level Amazon, I outline everything you need to know in order to work less, but make more take-home pay. It's a strategy that has helped so many people go from working 60-hour weeks just to make ends meet… to truly only working 20 or so hours each week, while still bringing home a full-time paycheck. Find out more here.

Back to the main page for The Full-Time FBA Show

Episode 67 Transcript: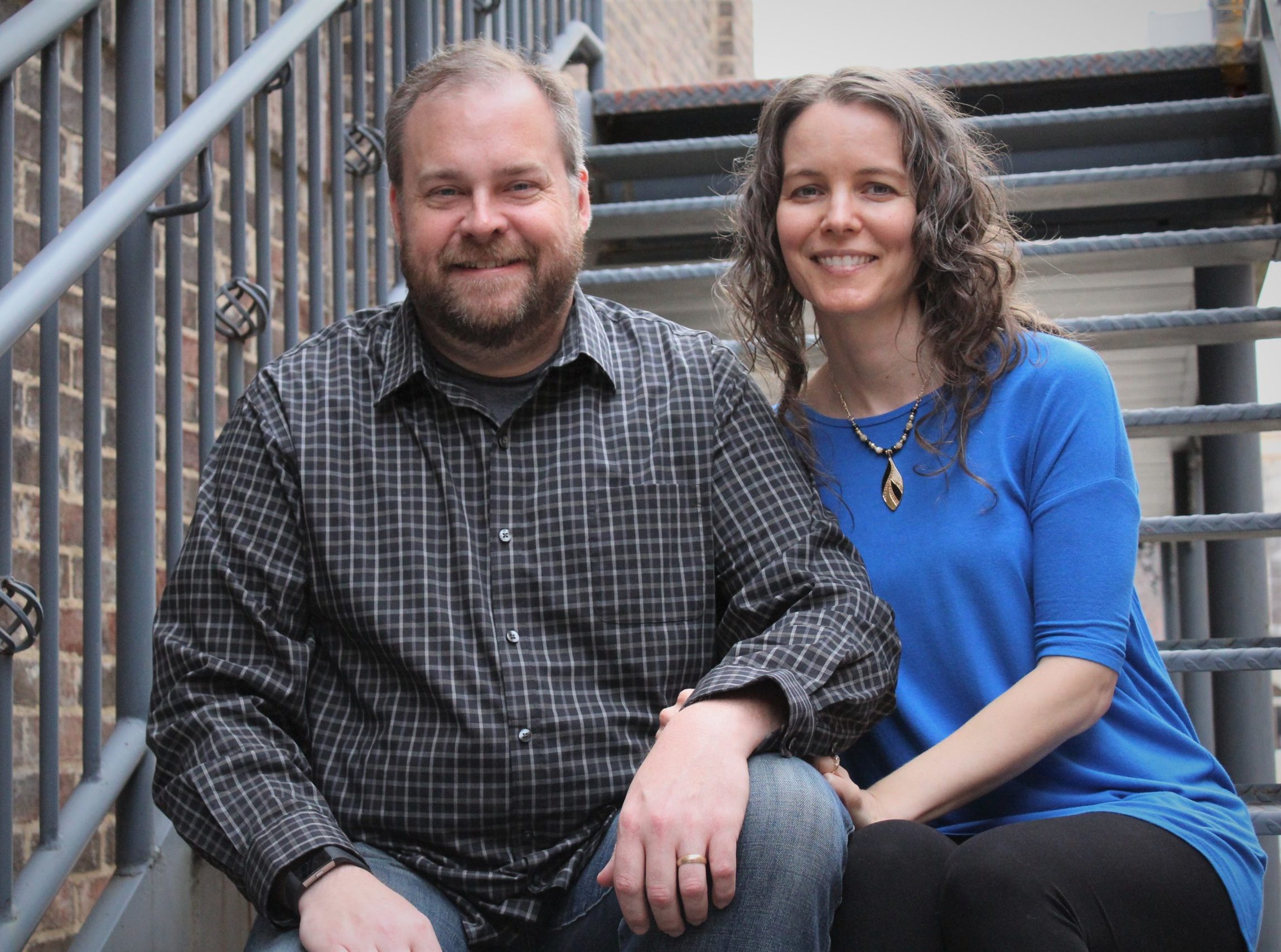 [WELCOME]
[0:00:01.8] ANNOUNCER: Welcome to The Full-Time FBA Show. In each episode, it's our goal to help you turn part time hours into a full-time income, selling almost anything on Amazon. Now, your hosts of the show, Stephen and Rebecca Smotherman.
[INTRODUCTION]
[0:00:21.1] STEPHEN: Welcome to episode number 67 of The Full-Time FBA Show. We're looking forward to talking to you about how to get more time and more money. You can actually get more at the same time. A lot of people think about balancing time and money but you know, we're going to talk about getting more.
With me to have this conversation is Rebecca, my wife. How are you doing Rebecca?
[0:00:40.9] REBECCA: Doing great, it's a great day to have a podcast episode with you.
[0:00:44.8] STEPHEN: Thank you very much, I'm looking forward to talking with you and getting into time and money in this podcast episode today.
[INTERVIEW]
[0:00:55.1] REBECCA: Well, Stephen, as you were alluding to in the intro part of the podcast, there's a relationship between time and money and in our lives in general, but especially when it comes to our FBA business. Let's talk right there at the outset of this podcast episode some more about what is the relationship between time and money when it comes to your Amazon FBA business?
[0:01:16.2] STEPHEN: Yeah, there is a relationship with time and money. Both of them are finite. I mean, it's possible there's unlimited money but for our daily lives, we have a finite amount of money and there's also, note, more time that we can earn. We can't earn more time, or can we?
But you know what? Once time has gone, it's gone and so we're going to do what we can in this episode to help you earn some money back, we're going to do what we can in this episode to earn some more more time to spend your days on your Amazon FBA business because at the beginning of an Amazon business, a lot of times, as a beginner, we seem to have a lot more time than money.
We end up doing everything which is good, beginners should do everything, they should get a good idea of how to do everything and work on their Amazon business, know how to grow their Amazon business. But the ultimate goal really is to get to a place where we can turn our money that we're earning, into an opportunity to buy more time.
[0:02:12.8] REBECCA: Yeah, and I definitely remember those days for us in the business when it seems like we had a lot of time to work on the business and we were willing to put in that work and that effort and our money was a lot more limited than in the beginning stages than it is now. Now that we've got that profit snowball built up and we've got regular disbursements going. When you're first going in your business, I know this was the case for us and we still see it a lot of times with people in our Facebook group and other people that we talk to.
People will say, "I just don't have the money for that in my business," or "My money is limited in this way in my business," and our money's limited to – we don't have infinite money but, we have more to work with than we did when we got started.
[0:02:53.5] STEPHEN: Yeah, and the fact that we're able to take some of that money that we've earned and it's led to more opportunities where we can get some of our time back and that's always a big deal with our Amazon business.
[0:03:05.1] REBECCA: Right. Let's talk then, if that is the case for beginners, that isn't necessarily always the case once you get your business up and running and you've got like a stable foundation, there's something that changes along the way with that relationship between time and money.
When a beginner gets more experience, they start seeing some success and they're selling on Amazon, let's talk then about what happens with that relationship and how it changes, the relationship between time and money for an Amazon seller?
[0:03:37.3] STEPHEN: When you first start selling on Amazon you're by yourself. Most people are just by themselves; they're learning by themselves; they're implementing by themselves and after a while, just a one-person-show, you can run into a wall.
I mean, there's only so many hours in a day, there's only so much that you can do and you really, as an Amazon business owner, come to a crossroads where you're like, "Okay, am I going to continue to be the only one in my business or am I going to work in my Amazon business and find others to work in my Amazon business as well?"
There are four different possibilities of what could take place. When you're just a one person show, you can either, you know – eventually your Amazon business is going to plateau, you're going to plateau your profits and that might be fine for you. You might plateau and maintain those profits and that might be a nice little side income gig and that's fine.
If that's good for you, then more power to you. But another possibility would be that you plateau and start getting frustrated. Frustrated that you can't earn more money, you can't make more money, you start ending up spending a little bit more and more time and you run out of that time and it just gets frustrating and you decide to quit.
That's another possibility that might come with being a one person show. Another possibility is that you start finding room for growth by sacrificing time in other areas of your life. Maybe you spend less time with your family, less time with your kids, less time sleeping, less time focusing on your health and you trade that time and effort into trying to earn some more time to work in your Amazon business.
[0:05:04.4] REBECCA: Or even not just, you know, time on relationships or with your health but just that healthy amount of rest that you might need. You know, not just sleep but downtime to focus on hobbies or going out with friends or whatever that might be.
[0:05:18.8] STEPHEN: Yeah, and so there's certain things that you know, I think are good to sacrifice to grow your business, like if you spend a lot of time watching television shows, that type of thing, maybe it's time to sacrifice that, maybe it's time to sacrifice eating out as often as you do so that you can grow your business.
Those sacrifices are good but the sacrifices that you know, when you start sacrificing your rest, your health, family, relationships, that's when things could start becoming really unhealthy. But the final possibility is someone who finds room for growth in their Amazon business by using the money that they've earned to leverage it and buy more time.
[0:05:55.3] REBECCA: Okay, define that for us then. What do you mean when you say buy more time?
[0:06:00.1] STEPHEN: Well, one of the secrets of growing a successful Amazon FBA business is that it's actually possible that the less work you do, the more money that you could make. That seems counterintuitive but when you start to get a CEO mindset in your Amazon business and you only focus on the things that you need to be focusing on, you can start to outsource.
You are actually able to buy more time by outsourcing. As an FBA seller, you're already outsourcing some aspects of your business, you're letting Amazon store your inventory for you, ship to your customer, deal with returns and so many much more. That's an opportunity that you have outsourced.
But when you have that CEO mentality, think about the things that you do. Would a CEO of a business do that? Would a CEO be taking their trash out? Would a CEO be taking stickers off of products to sell them? Would a CEO be going to the UPS store? Things like that and think through what you can do to outsource those things.
[0:06:57.9] REBECCA: Yeah, again, this is all – it depends on your own personal situation and your own personal goals for your business like we said in those four different possibilities. Some people want to plateau and maintain. We know people who are one person working in their business and they're really content with that. That is what they want.
Then, for a certain – to a certain extent for us even, we know we've scaled our business to be a full-time income for us but we're also not aiming to be multi-million-dollar sellers, we're not aiming to grow our business as big as we can just to see how big we can grow it, we're not interested in getting crazy great sales numbers just for the sake of bragging about it because that is way more than we're wanting to put into this whole spending money in order to buy more time.
When you're making those decisions, whether you're at that one end of the spectrum or you're wanting to keep things at a certain level where it's comfortable but you're not wanting to grow crazy big. Versus, we want to outsource more and we do want to buy more time back for ourselves by outsourcing different tasks and whatnot. How do you evaluate? What have we don't to evaluate what aspects of our business we want to outsource or streamline in different ways to get that time back?
[0:08:16.1] STEPHEN: One of the best ways to do this and this is something that can be used in every area of your life but start with your Amazon business and start making a list. Make a list of everything that you do in your Amazon business whether it's checking your sales, right? You know, write that down and you do some sourcing, write that down. You do some re-pricing, write that down. You take stickers off, write that. Every single thing that you do, write it down.
See how much time you're spending doing that and then after you start making that list of everything, you know maybe for like a week or so, you make that list of everything that you do in a week with your Amazon business and then go back and look at that list of things and ask yourself these three questions: Number one, what is it in my Amazon business I don't like doing? What is it that I don't like? I mean honestly, I don't really like packaging up boxes and sending them off to the UPS store or whatever.
I don't like doing that. I don't like doing Amazon advertising. You know, what are those things that you don't like doing? The second question when you are looking at your list, what do I not know how to do. What is there something that you don't know how to do? Look through everything that you're doing and see, "Okay, what is something I want to do but I don't know how to do it yet?"
[0:09:27.2] REBECCA: That doesn't have to be necessarily something that you will never know how to do. This is right now, you don't know how to do it. You could learn just about anything but do you want to learn that? Do you need to learn that? It's not just what do I not know that I could learn but what do I not know period?
[0:09:45.5] STEPHEN: Right and then the last thing you ask yourself when you're looking at those, make a list of things that you do, what should I not be doing? What are the things that a minimum wage hourly job worker could do that I should not be doing? When you look at that and you ask yourself those three questions, you have an idea of what you can outsource. You can either outsource the – by bringing somebody into your home to do something or you can outsource by using a tool to make it go faster.
There's a lot of different ways you can outsource but being able to take and trade your money for more time by letting someone else do it for you, helps you get that extended time periods to work on the things that only you should be focusing on in your Amazon business. I mean there's things, you know, you're thinking through whether it's sourcing, packing or prepping, learning tools like technical arbitrage or to do online arbitrage.
Whether it is dealing with your Amazon backend account management, hiring a VA or whatever it is, you can start to find your list of what it was you want to outsource and so, I want to encourage you to have a little exercise this week to actually do that. Write down everything that you do for about a week or so and then go back and ask yourself those three questions and start thinking through your activities and what it can be to outsource and then slowly, one by one start outsourcing.
You can't outsource everything at once but you can do it one by one and that will really help you. If you go through and make your list of everything that you do, think about the profits that you make because of that or you can figure out what you're making hourly and then you can start finding others to do things that you can pay a minimum wage or a fair rate job payment so that they can do those things, which will help free you up to do more of the higher profit aspects of your Amazon business.
Be sure to look at that, do that exercise. We'd love to hear what kind of results that you have. You can leave those on the show notes at fulltimefba.com/67.
[0:11:47.5] REBECCA: Yeah and just think about the math there for a second, once you start adding up how much do you make per hour or how much are you earning from the sales of your business and how many hours are you putting into it and then think about like, "Okay, if I'm spending five hours a week doing this kind of menial aspect of my job, if I paid somebody 15 or $20 an hour to do that for five hours…" you know, you're talking a 100 bucks.
You could make 500 bucks during that same five hours if you were focusing your attention somewhere else, it is definitely worth it then to spend that money to hire somebody and to get them to do that task for you. The profits are there.
[0:12:28.0] STEPHEN: So, we have some resources for you to learn how to outsource so you can get some of that time back and we'll put those in the show notes at fulltimefba.com/67 and right now, we have a really good resource that I want to let you know about. We have a course called Next-level Amazon, which is all about turning part-time hours into full-time income with selling on Amazon and the whole topic of outsourcing is one of the six pillars that we talk about in the course.
To help you turn those part-time hours into a full-time income with Amazon, so check out the Next-level Amazon course. It is on sale right now there's a coupon code. We'll put in the show notes page and also just so you know, very shortly Next-level Amazon, we are going to retire it. It is not going to be around for a while. We are closing the cart for it. We're going to do a huge upgrade and everyone who purchases the course as it is now gets the new upgrade for free.
But we're not sure when we're going to upgrade it, so we are going to take the 2021 version of Next-level Amazon. You only have a short time left to grab it at fulltimefba.com/nextlevel and it is going to be retired shortly. Be sure to take advantage of that opportunity.
[CLOSING CONVERSATION]
[0:13:38.0] REBECCA: Well, thank you so much for being here with us this week. It's always a great time to talk with you about selling on Amazon and all of the different aspects of running an Amazon business. If you want to look at any of the links that we've covered in this episode or any of the resources that we have to share with you there from this episode, be sure and check out the show notes page. That's fulltimefba.com/67, the number 67 because this is episode 67.
[0:14:06.4] STEPHEN: Next week on the show, we are going to be talking about "Why are my sales so slow?" Rebecca, why are my sales so slow?
[0:14:12.6] REBECCA: I don't know. I hadn't noticed that they were but this is a hypothetical question.
[0:14:16.1] STEPHEN: Okay, this is a hypothetical, yes. No, our sales are still going well but we get the question a lot asked of us a lot, "Why are my sales so slow?" So we'll help breakdown some possibilities of why your sales are slow next week on The Full-time FBA Show.
[OUTRO]
[0:14:31.3] ANNOUNCER: That is all for this episode of The Full-Time FBA Show. So head over to fulltimefba.com/podcast, where you will find the shownotes and links from this episode. While you're there, subscribe to our newsletter where you'll get several free downloads of our popular and helpful Amazon FBA resources including a free e-Book. Now, take action on what you have learned today so you can find success at turning part-time hours into a full-time income with Amazon FBA.
[END]