Amazon sellers are all bound to make mistakes as we begin to navigate our way through the world of wholesale, and boy did we make a few! Today, we share the six biggest beginner mistakes that Stephen made with our first wholesale order, so you don't have to fall into the same traps.
In this episode, you'll find out just how conservative you should be with your first order and how to ensure you're ordering goods that will stand you in good stead year-round. We also share some of the costly assumptions Stephen made, and we urge you to ask questions, no matter how trivial they may seem. We clarify the difference between manufacturer and distributor, and why it's important to understand that distinction. Thankfully, we have learned from our mistakes and have gone on to find massive success in wholesale, so don't be disheartened! Tune in to discover how we learned all we needed to know about wholesale, and how you can too!
Listen on the podcast player below.

Like what you hear? Tell a friend… and be sure to leave us a rating and a review. Here's how.
Key points from Episode 124: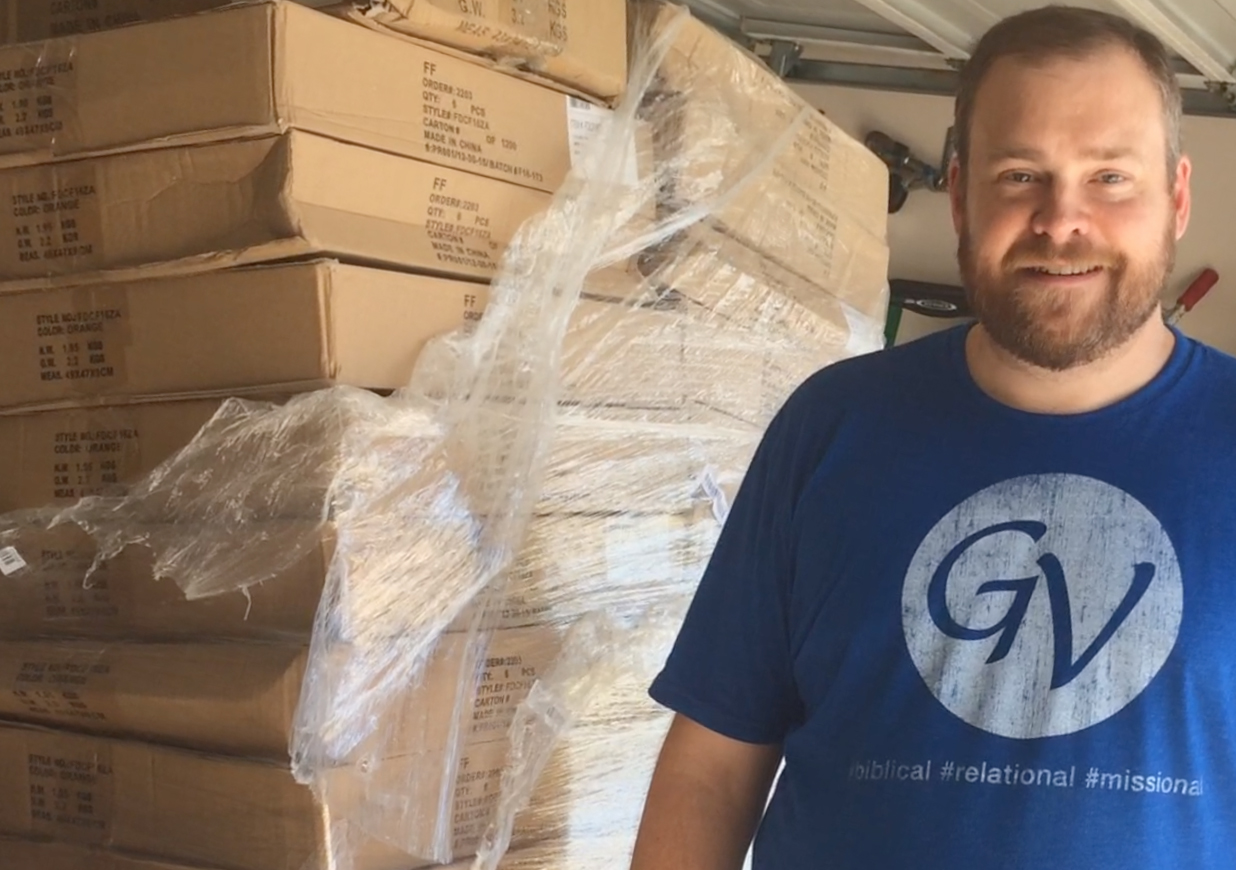 What went so terribly wrong with our first wholesale order and what we learned from it.
How conservative you should be on your first order.
Why ordering time-sensitive goods isn't a good idea (for your first order) and what you should do instead.
How to check whether your item is seasonal or if it will sell consistently year-round.
How to go about negotiating prices with wholesalers and when it's appropriate to do so.
The two costly assumptions Stephen made on his first order.
The difference between a wholesale manufacturer and a wholesale distributor.
What you need to investigate before buying from a distributor.
How we learned from our mistakes and found massive success thereafter!

And more!
Links and resources mentioned in this episode:
Right-click here and save as to download this episode to your computer.
More Episodes from the Full-Time FBA Show podcast:
Don't miss an upcoming episode! Subscribe, download episodes, and review the Full-Time FBA Show: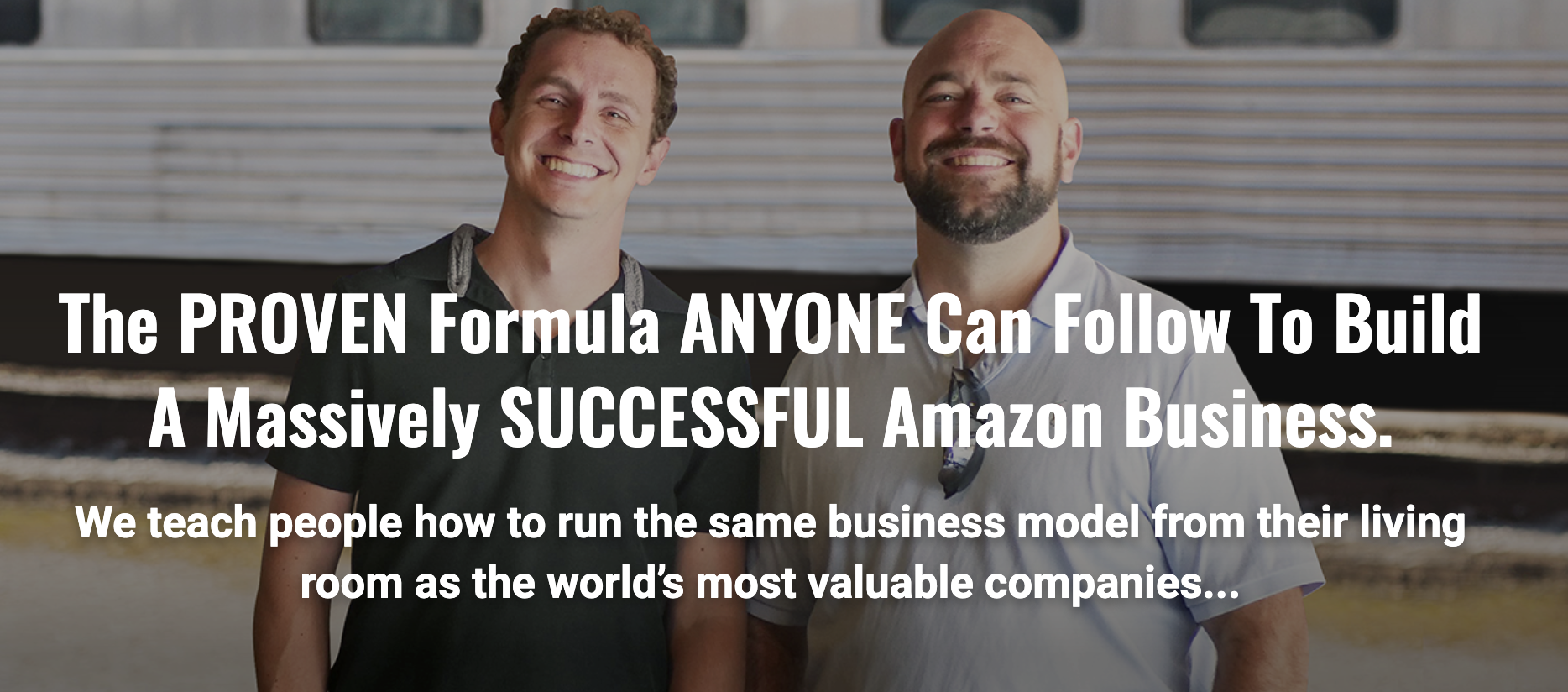 Discover the Secrets of Profitable Wholesale Sourcing
For the longest time I wanted to add wholesale to my Amazon business. I had actually gone through 3 different wholesale courses to teach me how to do it. Each time I went through a new wholesale course I would try what was taught, but I kept coming up empty. It was extremely frustrating… then I scheduled a phone call with Dan Meadors from The Wholesale Formula. That conversation opened up my eyes to things about wholesale I never thought about before (and was never taught). I took his advice and began to find multiple wholesale accounts. Not only did I find wholesale accounts, I was actually able to successfully land the wholesale accounts.
Would you have wanted to listen in on that conversation? Unfortunately, we didn't record the call, but Dan and his team have created something even better: a free webinar series focused on successfully adding wholesale to your Amazon FBA business. The content in this free video series is the same content that I heard in my phone call with Dan… and more!
Unfortunately, this free webinar series is currently closed, but if you want me to tell you when the doors are open to the free wholesale workshop again, then sign up for the wait list where I'll email you the moment the free wholesale workshop videos are available again. This free video series that will open your eyes to what is possible with selling wholesale items on Amazon, so take a moment, and sign up for the wait list.

Back to the main page for The Full-Time FBA Show

Episode 124 Transcript: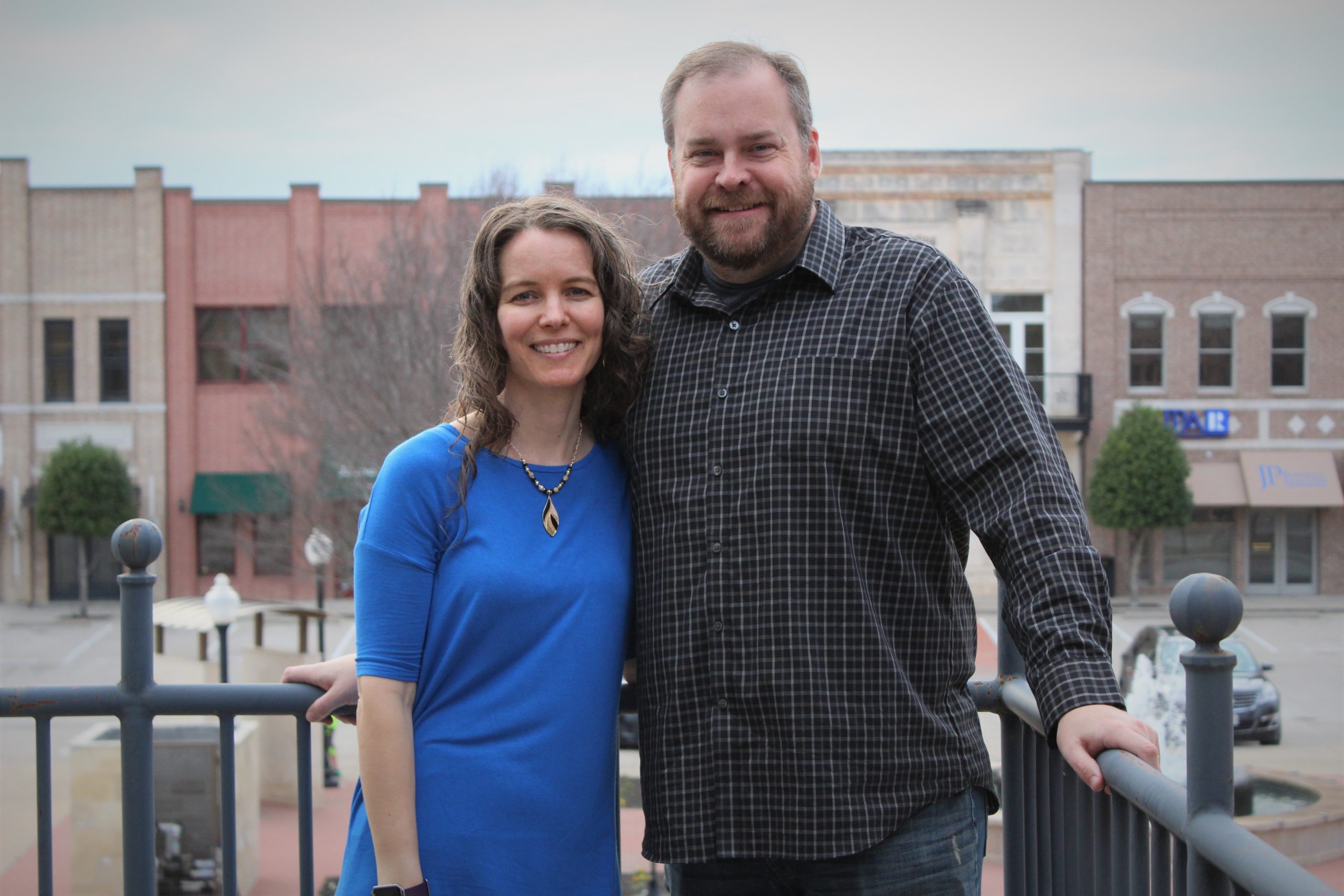 [INTRODUCTION]
[0:00:01.8] ANNOUNCER: Welcome to The Full-Time FBA Show. In each episode, it's our goal to help you turn part-time hours into a full-time income, selling almost anything on Amazon. Now, your hosts of the show, Stephen and Rebecca Smotherman.
[WELCOME]
[0:00:21.2] REBECCA: Hello there and welcome to another episode of The Full-Time FBA Show. We are on episode number 124 today and we are going to be talking about the biggest beginner wholesale mistake that Stephen made with our first wholesale order. I'm not blaming him, I just wasn't really involved in a lot of it. I have my own stories about when I started wholesale sourcing and we'll get to that in another day. Today, we're going to be talking about Stephen's experience with making mistakes at his first wholesale order.
[0:00:50.4] STEPHEN: Yeah, seven years ago, I made my first wholesale order. I was so excited and it turned out to be a huge disaster but we learned a lot and we want to share those lessons with you so that you could avoid those mistakes as well if you are considering adding wholesale to your sourcing strategies, so we'll talk about that today on The Full-Time FBA Show.
[CONVERSATION]
[0:01:12.7] REBECCA: Back in 2015, that seems like forever ago.
[0:01:16.0] STEPHEN: I feel like doing the Wayne's World "back in time" sound…
[0:01:19.4] REBECCA: It was so long ago but I mean, it was not that long ago but it seems like now, in the year of 2022 and all the craziness of the last few years, back that long ago, Stephen made his first wholesale order and it was exciting. We were so ready to transition to adding wholesale to our business, we were pumped about all of the possibilities that would come with making wholesale purchases and transitioning to more of that and less of RA in particular for us.
[0:01:47.3] STEPHEN: Yeah, in fact, when it came in on the pallet, we rolled it into our garage, took a picture of myself with the pallet. I mean, I was so excited.
[0:01:53.7] REBECCA: It was so exciting. The end results of it, even though we were super excited and it was a fun experience, it just didn't really go very well for our business. It didn't add a lot to our business as far as the bottom line of money.
Looking on the bright side, it really did a lot to our business because we learned a ton from that experience and we just didn't let that bad first order cause us to quit wholesale sourcing. We just did not take that as a sign that, "Okay, we can't do this, we stink, we should just go back to what we were doing." We took the lessons we learned and tweaked everything we did and went forward with the confidence that okay, other people can do this, so can we.
What do we need to do differently? Stephen, let's talk through that, what went wrong with that first wholesale order?
[0:02:38.9] STEPHEN: So many things.
[0:02:40.3] REBECCA: Where do you start?
[0:02:41.3] STEPHEN: Exactly. Well, the first mistake I made was I ordered way too many items, I mean, I was so excited and I loved the idea of buying wholesale and being able to not do retail arbitrage where you're having to go from store to store and hoping to fill up a cart and maybe you have a good day, maybe you'll have a bad day. I thought it was awesome, I could just buy so many stuff all at once and I let the excitement get the best of me. I ordered way too many items and that was the first mistake that I made.
[0:03:09.9] REBECCA: Yeah, on that first order, you really need to be conservative. You want to meet your minimum opening order, that's a given, you need to do that but then don't go too far beyond that to do a test order. You just never know what could go wrong on that first go-around of ordering a particular item. You don't want to go crazy with, "Oh, this looks like a sure deal, I'm going to do 5X the opening order because it looks awesome."
You just don't want to be stuck with a lot of unsellable inventory and until you've tested it and seen how it actually works and can get a little bit of a track record for yourself for it, you don't want to go all in on it, you want to make sure that you meet that opening order, do what you need to do to make the free freight or whatever but just be conservative with the test order.
[0:03:54.8] STEPHEN: Yeah and the thing is, you have this wholesale relationship now and so if things work out, you can go back and get more, don't do it all at once like I did. Mistake number two was that I spent way too much money. I mean obviously, if I'm ordering too many items, I'm also spending way too much money. For this order, the minimum opening order was $350 and I ended up sending about $5,000.
[0:04:17.6] REBECCA: Okay, this is new information to me, I didn't realize it was that much more.
[0:04:20.2] STEPHEN: Yes. I let the excitement get the best of me and I ended up tying up a lot of future sourcing capital, you know? They could have gotten to retail arbitrage or online arbitrage which we were a bunch more experienced with in finding success with already on this big order. I mean, I spent way too much money and now my wife knows that.
[0:04:41.9] REBECCA: I mean, I know at the time that we spent more than we should have but I realized it was that much more, in seven years behind us and we're obviously doing okay now, we've gotten past it so we can tell you that you can overcome these types of mistakes but yeah, don't do that, just don't do that.
[0:04:58.6] STEPHEN: Yeah, you were talking about going 5X over your minimum opening order, I did like what, 20, I don't know.
[0:05:04.8] REBECCA: Oh goodness, yeah, I don't want to do that math. Okay. Again, stick close to that minimum opening order and you should be fine, you can always come back and order more again if that first order goes well and so do that. Keep an eye on how things are going but keep your available sourcing capital spread out on other sourcing methods.
It's that whole concept of putting your eggs in a bunch of different baskets so that you're diversified and you don't have it all tied up in one place especially if you're not super confident in it. We were excited, we should not have been as confident as we were.
[0:05:35.9] STEPHEN: I was way too confident in what I was doing, yes. That's what happens sometimes. In fact, if you've heard of the Dunning-Kruger effect, when you're learning something, man, you are so confident in the beginning because you haven't made the mistakes yet and those mistakes helped round out your experience and help you learn and do things better in the future.
Mistake number three, I ordered time-sensitive goods and so it was summer of 2015 and I ordered a ton of backpacks for back-to-school selling season so the only time-sensitive goods but stuff that might only sell over a month of the year and so, I needed these items to sell, sell quickly before the peak season had passed and in the end, I had to drastically lower my prices to get them sold off and also, to avoid monthly storage fees or long term storage fees or long term storage fees, ordering the time-sensitive goods was not the best idea.
[0:06:25.7] REBECCA: The lesson we can learn from that is that it's probably best for your first wholesale order to source items that are going to sell consistently year-round. So that, if it ends up not selling as quickly as you expected, you aren't stuck with something that's not going to sell again for another year as a seasonal item. You just don't want to put all of your eggs into that one season of sales and you can use Keepa to see if these items are going to sell, the ones that you're sourcing for your first wholesale order, you can see if they're going to sell consistently year-round or if it is a seasonal item.
If you're new to Keepa or if you want a refresher, you can check out fulltimefba.com/readkeepa and that gives you a great little tutorial for how to read Keepa graphs and look at that historical sales data to see how an item might sell over a year of time.
[0:07:14.4] STEPHEN: Yeah, with that order, I knew that I needed to sell out to as much as possible during the back-to-school selling season. I also knew that Q4 was coming up after back to school and so I might have another little boost here in Q4 and we did but still, I just, it was eating up ROI because I had to lower the prices and storage fees and all of that, I just yeah, don't focus only on time-sensitive type stuff with your first order.
Mistake number four, I did not negotiate a better price. Even though I negotiate better prices all the time like at garage sales, I never pay sticker price unless it's like 10 cents, I'm not going to say, "Would you take a nickel for this?" I negotiate better prices all the time if I'm doing retail arbitrage, I'll see if I can talk to a store owner or section leader of, "Hey, if I take all these clearance stuff and clear off the shelf, could I get a percentage discount?"
I do that and it didn't even cross my mind. I had more of like an online arbitrage mindset when I was thinking, "Well, I can't negotiate with anybody with online arbitrage, I'm using my computer to buy stuff, that's just the price it's going to be" and I kind of felt this same way when it came to this wholesale order, I just figured this was going to be the price and usually, if you are doing way above the minimum opening order, you can get a deal.
[0:08:24.9] REBECCA: Yeah, for the most part, you're not going to be able to negotiate a better deal on the first order because that's not the greatest way to introduce yourself to a supplier like, "Hey, I'm here, give me something." This is a relationship with the brand or with the supplier. You're not the only one that needs to benefit from this and if you just come in, guns blazing, "Hey, what kind of discount can you give me?" on the first go-around that's kind of – that's just not the best way to do business but if you find an item that's a winner for you and you do decide to go deeper on that item in the future, then it is common to ask a supplier what kind of price breaks or what kind of free or reduced shipping you can get or if they have any active coupon codes.
There's lots of ways that you can go about seeing, "Hey, can I get a better price on this?" if you're going to order a certain high number of items.
[0:09:13.0] STEPHEN: Yeah, I do this all the time now, I have an order that I start placing on a wholesale brand website and I realize, oh man, this is going to be really good, I'll reach out to my contact and say, "Hey, do you have any coupon codes that are live right now?" and she might say, "Oh yeah, we're doing a show in Las Vegas right now and here's a coupon code that you can use" Boom, that one email just saved me hundreds of dollars.
[0:09:35.6] REBECCA: We didn't even have to go to Las Vegas to do it.
[0:09:37.6] STEPHEN: Exactly. Win-win for all of that. Yeah, that was my big mistake, I did not negotiate a better price and again, yeah, you don't do it on a first order but once you do, go for it. Mistake number five, I made some costly assumptions. Man, I just realized this episode's making me sound so bad, so ignorant.
[0:09:57.8] REBECCA: We're doing okay now.
[0:09:59.5] STEPHEN: Yes and we learned from this, these are mistakes we don't make anymore. I made some really costly assumptions. I assumed they would be free shipping. I mean, I'm buying $5,000 worth of stuff from a wholesale brand and I guess I still have that online arbitrage mindset that you made a certain minimum, you can get free shipping.
I assume that, so that took away some ROI. I also assumed the backpacks we were ordering would need to be polybagged and would need suffocation warning labels and so I ordered a ton of polybags and suffocation warning labels and then when they arrived, I opened the boxes, I realized, "Oh these already have polybags and suffocation warning labels."
[0:10:35.7] REBECCA: We used those bags for so long after that.
[0:10:39.0] STEPHEN: Years, I think we might still even have some. Yeah, that was a mistake, making those costly assumptions.
[0:10:45.9] REBECCA: Yeah, the way to overcome this mistake is just don't be too proud to ask questions about the order. That's a normal part of doing business when you're dealing with a wholesaler. Even if you think the questions are elementary, just remember, you're the customer and the supplier wants to make a sale and they're used to answering questions.
They will answer all of your questions and if they don't, then it's kind of an indication that they might not be the best person for you to do business with but they're used to getting questions about, "What kind of packaging is this going to come in?" and "What size is this or that?", those types of things that you need to know for preparing for prepping to ship these items to Amazon, they're used to getting those types of questions, that is a normal question to ask as a retailer.
[0:11:28.5] STEPHEN: The last mistake that I know of on this first wholesale order, I didn't realize the difference between a manufacturer and a distributor. The manufacturers, the person who is actually making it. If you're buying directly from the brand, you're getting the best prices because you are buying it directly from the brand.
A distributor is someone who buys from the brand or buys from multiple brands, we talked about this on last week's show and you know, they have to take their cut. Other wholesale competition that I was having could be sourcing the same item directly from the brand at a lower price so my breakeven point was still profitable for those sourcing brand directly.
[0:12:06.9] REBECCA: Yeah, you mentioned earlier that in order to sell out of these items, eventually, it took us a while but we did eventually sell out of them, we don't still have them in 2022. We were having to lower our price and you know, we don't know what price either our competition got the items at because we just don't have access to that information but they were definitely selling at a lower price than we had planned to sell to get a good profit on them.
Our suspicion is that they had either a better deal from a distributor or we're getting them directly from a manufacturer and were paying less for their wholesale price than we had. You need to find out when you are buying from a distributor, "Is there a better way to get this, is there a lower price that you can get this item from another source? Could you go directly to the brand."
These are the types of things that a distributor might be a perfectly great way to buy an item, we have had success buying items and selling them on Amazon, getting them from a distributor and not directly from a brand, it can be really great but you just really need to know the difference, do the research and then just adjust your sourcing accordingly.
As a general rule, you really want to seek that direct from the brand sourcing if possible but if not, then weigh out your pros and cons of sourcing from a distributor and make the best decision you can from there.
[0:13:24.3] STEPHEN: These were the six mistakes that I made but the good news is that it did not cause us to quit and if you don't hear anything else that I say, I hope you hear what I'm about to say. There is a tendency for a lot of people to think, "If I'm not an instant success, then I'm a failure and I should move on to something else" and that's just not true.
I mean, you can learn from our mistakes but the best lessons you're going to learn are from your own mistakes. You're going to do it, you're going to make some mistakes, that's okay, you learn from them and you grow and you keep going, that's what we did. We learned from our mistakes, we continue to press on and we found some massive success since then.
Soon after these wholesale mistakes, I stumbled across a course called The Wholesale Formula. In the past, I had taken other wholesale courses and read wholesale books and none of them really helped me a lot but after taking The Wholesale Formula, I really learned a lot and it's helped us have wholesale be one of our biggest moneymakers when it comes to selling on Amazon.
If you're curious to learn about wholesale and The Wholesale Formula strategy, there's a free workshop webinar coming up really soon, you can sign up for it, fulltimefba.com/wholesaleworkshop, that will either forward you to the sign-up page or a waitlist that will notify you very soon when the sign-up page is open and so sign up for that so that you don't miss out and learn from yourself just how amazing selling on Amazon is via wholesale and the strategy that I learned from The Wholesale Formula.
Again, fulltimefba.com/wholesaleworkshop. If you're in the car right now, pull over and go to that website and sign up for it now.
[0:14:59.4] REBECCA: Safely.
[0:15:00.0] STEPHEN: Yes.
[0:15:00.9] REBECCA: Or just bookmark this podcast and come back later or as a reminder, you can always come back to the show notes for this episode and find any of the links that are mentioned in this episode at fulltimefba.com/124. This is episode number 124, so fulltimefba.com/124 for the transcript and links from this episode.
[CLOSING CONVERSATION]
[0:15:24.3] STEPHEN: Well thanks for joining us on this episode of The Full-Time FBA Show. We're going to continue talking about wholesale next week. In fact next week, I am going to be interviewing a student of The Wholesale Formula course and ask them what their experience was with it and you're going to get to learn a lot about that and spoiler alert, the student is my wife, Rebecca. Yeah, I started wholesale in 2015, she started wholesale in 2021, right?
[0:15:51.3] REBECCA: Yes.
[0:15:53.1] STEPHEN: She realized and decided, "Hey, I want to learn this too" and so she got to go through the wholesale formula course and started doing things on her own and she's going to talk about her experience with the course and we can't wait for you to hear that interview next week on The Full-Time FBA Show.
[OUTRO]
[0:16:07.7] ANNOUNCER: That is all for this episode of The Full-Time FBA Show. So head over to fulltimefba.com/podcast, where you will find the show notes and links from this episode. While you're there, subscribe to our newsletter where you'll get several free downloads of our popular and helpful Amazon FBA resources. Now, take action on what you have learned today so you can find success at turning part-time hours into a full-time income with Amazon FBA.
[END]