Today we dive into the topic of how to profit from selling seasonal items on Amazon. You might be wondering, what are seasonal items? Well, this category includes anything that isn't usually promoted all year-round. From Easter eggs and Mother's Day gifts to snow boots and bathing suits and everything in between, seasonal items (if done correctly) can bring in some big time seasonal profits.
In this episode you'll learn when the best times are to stock up and sell these kinds of items, how seasonal selling affects your sales velocity and ROI, and how a tool like Keepa can help you track pricing, both in and out of season. Stephen and Rebecca also share some practical tips and examples of selling seasonal items for maximum profits, so make sure to tune in today!
Listen on the podcast player below.

Like what you hear? Tell a friend… and be sure to leave us a rating and a review. Here's how.
Key points from Episode 78:
Seasonal items are items only promoted at specific times of the year; not year-round.
When you should start stocking up on seasonal items.
Why the best time to sell seasonal items is when you start seeing them in stores.
Recognizing if your item is seasonal and whether or not you should expect more sales.
How seasonal selling affects your ROI and how you can cater to out-of-season demand.
Using Keepa to track the price of an item, both in and out of season.
Stephen's two best pricing tips for seasonal selling: learn about fast nickels and slow dimes.
The importance of knowing what your storage fees will be for slow dime items.
Examples of some seasonal items Stephen has sold out of season, like Christmas ornaments in June.

And so much more!
Links and resources mentioned in this episode:
Keepa – Amazon price and sales rank history tracker
Right-click here and save as to download this episode to your computer.
More Episodes from the Full-Time FBA Show podcast:
Don't miss an upcoming episode! Subscribe, download episodes, and review the Full-Time FBA Show:

The Reseller's Guide to Keepa
Have you heard about Keepa? It's a tool (with both a free and a paid plan) that can dramatically lower the risk of sourcing inventory items that end up tanking in price. I'm sure you know how it feels to buy an item expecting it to sell for a high price only to see the price tank soon after you send it to Amazon. With using Keepa the right way, you can protect yourself from that happening!
Basically, Keepa tracks the vital data on almost every item on Amazon. It can quickly show me the sales rank history, pricing history, buy box price history, used item history, Amazon in stock history, competitors' stock levels, and so much more. With Keepa, I can easily look at the data from the past and better know what to expect in the future when it comes to price and sales velocity.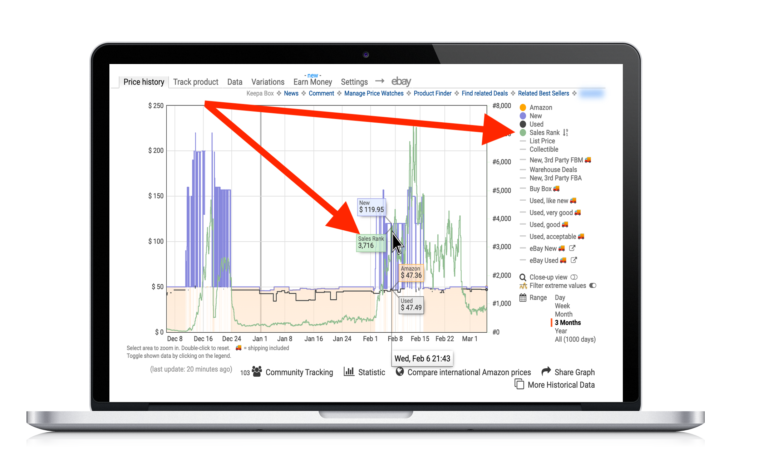 To find out everything there is to know about using Keepa to make smart sourcing decisions, be sure to check out our course, The Reseller's Guide to Keepa: Using Amazon Sales History to Make Smart Sourcing Decisions.
With this course, you'll make more confident sourcing decisions, better pricing decisions, and you'll grow your Amazon business to the next level by selling your inventory faster and at higher prices!

Back to the main page for The Full-Time FBA Show

Episode 78 Transcript: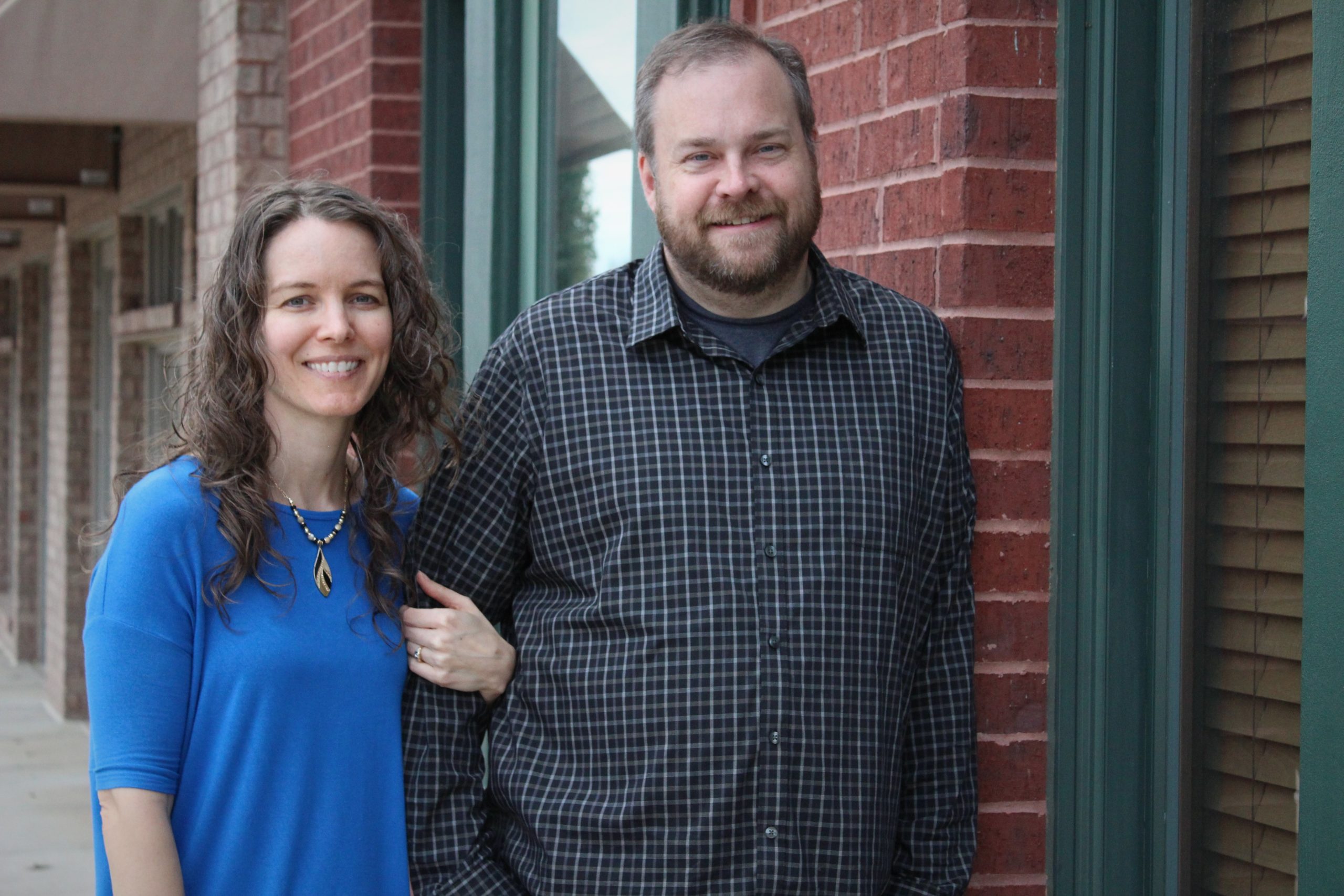 [WELCOME]
[0:00:01.8] ANNOUNCER: Welcome to The Full-Time FBA Show. In each episode, it's our goal to help you turn part time hours into a full-time income, selling almost anything on Amazon. Now, your hosts of the show, Stephen and Rebecca Smotherman.
[INTRODUCTION]
[0:00:21.5] REBECCA: Hello there and welcome to this episode of The Full-Time FBA Show. We're so glad you're joining us today. We're going to be talking about how to profit from selling seasonal items on Amazon. We're really excited about getting into this topic today. We always love talking about ways that you can increase your profits, and here with me today to talk about that is Stephen Smotherman. Hey, Stephen.
[0:00:43.4] STEPHEN: Hey, what's happening?
[0:00:44.7] REBECCA: Well, I am recording a podcast with you, that's what's happening.
[0:00:48.9] STEPHEN: Well good, I'm glad you're doing that with me.
[0:00:50.7] REBECCA: Yeah, this is fun.
[0:00:52.1] STEPHEN: This is.
[0:00:53.5] REBECCA: It's weird to say that I enjoy talking with you on the podcast because I enjoy talking with you anytime, but it's always fun when we get to sit down and talk about these very focused topics for the podcast.
[0:01:02.9] STEPHEN: It is fun and I love talking to you all the time too.
[0:01:06.5] REBECCA: Aw. All right, in that case, let's get started.
[INTERVIEW]
[0:01:13.6] REBECCA: All right, as we're getting started, let's just talk about for a second, when we're referring to seasonal items, what exactly does that mean?
[0:01:23.1] STEPHEN: These items that we're calling seasonal are items that are usually not promoted year-round. They're promoted, like, from a big box store or have advertisements on TV or things like that. These are items that are just promoted during specific times of the year. For an example, this episode drops right after Easter, I hope you had a really great Easter weekend.
Easter season is out. Last month, it was –
[0:01:48.1] REBECCA: It is so out, it is out until next year.
[0:01:50.8] STEPHEN: Yes. Last month it was Easter stuff out on the stores. Now, the Easter stuff is on clearance and it's being replaced by Mother's Day stuff and Memorial Day stuff. There's different types of seasonal items when it comes to the calendar year from holidays and things like that but there's also, you know, with the seasons of the year, it's getting warmer and –
[0:02:12.7] REBECCA: Where we are.
[0:02:14.2] STEPHEN: Where we are, yes. In another places, it's supposed to be getting warmer sometime soon and so there are more bathing suits in stores that are being sold right now than there8 were two or three months ago. Seasonal items will sell in their seasons really well, and we're going to see what we can do to focus on making money off of that but maybe even selling some stuff that's out of season and being profitable too.
[0:02:38.9] REBECCA: Okay, let's kind of get into that because there's two different ways of looking at it that I can sense from what you just brought up. First would be selling seasonal items on Amazon according to the season. Just to use Easter as an example, because that's kind of what we're coming out of, when is the best time to sell Easter items on Amazon?
[0:03:01.5] STEPHEN: I mean, the best time is usually when you start seeing it in the stores, you need to be selling it as well. If you see Easter items pop-up into a retail store, that's about time where you want to be sure you're already stocked, not when you're buying to get stocked up. You want to be buying your items a month or two before the season so that it's there when the people who are just kicking the tires on buying that season's item have the opportunity to buy your stuff.
Seasonal item sell, the fastest on Amazon, when it's in season. That's an opportunity for you to get fast sales and be able to make a little money with that. For an example, again, it's starting to get warmer, so sandals are going to be starting to increase in sales but winter boots are going to start slowing down in sales because it's coming out of that season.
It is good to recognize if your item is seasonal and whether or not you should expect more sales or slower sales in the days ahead.
[0:04:01.7] REBECCA: Okay, that touches on sales velocity, but there's another factor that's involved here and that is the profit that you're going to make on your sales or the return on the investment, the ROI. How does seasonal selling affect that number rather than the sales velocity number?
[0:04:18.9] STEPHEN: Right, part of the trade-off is that the ROI is not going to be as high in season because, you know, that's where all the competitors are trying to sell their stuff. They want to sell their stuff faster. But there are items on Amazon that when it comes out of season, when the particular product goes out of season, that the supply goes down and, because of supply and demand, the demand might still be there in other parts of the country or other parts of the world.
People might be willing to pay a high dollar for a harder to find item when it's out of that season. For example, for you, it might be spring break time and you're all nice and warm and hanging out at the beach and spending time outside, but other people who are buyers on Amazon might be taking a business trip up to Canada and they might need to find some things that they can layer up and keep it nice and warm.
Don't always just assume that whatever your season that you're experiencing at the time is going to be what other people are experiencing at the same time.
[0:05:15.6] REBECCA: Okay, if that's the case, if there are instances where it's better to be stocked up ahead of time so that you can sell those items in season, and then there's other cases where you might be more likely to want to buy the items to sell out of season for that higher ROI, how do you know which items do better in which conditions?
[0:05:39.2] STEPHEN: I'm going to say one word and I think you can probably guess that word before I even say it.
[0:05:43.6] REBECCA: I would imagine it rhymes with "beepa".
[0:05:48.5] STEPHEN: Is that a word? "Beepa"?
[0:05:49.8] REBECCA: I just made it up.
[0:05:50.8] STEPHEN: Okay then it's a word. Yeah, Keepa is the answer for almost every question that an Amazon seller has. I talk about Keepa almost every episode, you're probably tired of hearing about it, but one of the cool things about Keepa is that you can adjust the date range of the Keepa graph that you're looking at.
Keepa, that tracks almost every single price change and sales rank change on Amazon for almost every item on Amazon, well, you can look at the last three months as the default setting, but you can look at the last six months, the last year, the lifetime of an item being on Amazon, which can sometimes be multiple years. You can see how the price changes with the season that it is in. You can see if items are still selling out of season, you can see what the prices you can expect that would sell for out of season, you can look at the prices of what to expect for it to sell in season and the sales velocity in season.
Again, we can walk you through how to use a Keepa graph, fulltimefba.com/readkeepa, if you want to play around with Keepa yourself, fulltimefba.com/keepa, but it can really help you learn and see when the best time to sell that seasonal item is and how to price it.
[0:07:00.3] REBECCA: Okay, give me your two best tips for selling items in and out of season. How do you price? What are you two best pricing tips when it comes to seasonal selling?
[0:07:11.0] STEPHEN: When it comes to in season, because of the sales velocity of in season, you want to price it to sell quickly. You want to keep your prices competitive; you want to possibly even go deep on that product because of the sales velocity and the fast sales. This is what's known as a fast nickel. You are not making as much ROI but you're still making a profit. It's just you are getting multiple sales coming in because it is in season
When out of season, you need to make your choices based on a Keepa graph as well. Look at a season, source your items, and sell them at a higher ROI and this is known as a slow dime. You have the opportunity to maybe not go as deep on out of season products but still make a profit from selling a few of those products out of season. Always look at the Keepa graph and know what type of sales velocity to expect and you are able to sell some good stuff at a higher ROI than when it is in season.
[0:08:08.0] REBECCA: Just to kind of expand on that, when it comes to the slow dimes that you are talking about, storage fees is always a question that comes up when you are talking about taking a little bit longer to sell something and not sending in something that's going to be a super fast turn. We just want to make sure that people are aware that you always need to know your numbers when it comes to those type of items – well, really, any type of item, but this one in particular, you want to make sure that you are keeping track of what the storage fees might be and whether or not you're going to have enough ROI to cover those storage fees and still make a good profit.
Ways that you can kind of stay on top of that, if you go to fulltimefba.com/storagefees, that's a quick link that will take you to Seller Central and you'll see what the difference storage fees are for different categories. Then if you go to fulltimefba.com/calculator, you can enter in your information about the buy price for different ASINs and figure out what your projected profit is going to be on an item when it sells at a certain price and you can make sure that those two numbers, the storage fees and the – what you're calculating, your profit minus all the fees and everything is going to be – whether those two are lining up.
[0:09:19.9] STEPHEN: Yeah, there is even a line item on the calculator that will tell you the specific storage fee for that particular item and so it makes it really easy to do that calculation and see for yourself.
[0:09:30.9] REBECCA: That's great. So, as we're wrapping up this episode, give us a few examples of items that we have sold out of season on Amazon that are good examples of ways that you can still profit even if an item is not on season.
[0:09:44.6] STEPHEN: Yeah, these are kind of have been some fun times and fun surprises on things that have sold for good money out of season. You know, I have sold space heaters when I'm experiencing a 100-degree weather here in Texas. The space heater was something that was sold for us during the summer.
[0:09:59.4] REBECCA: Does not even sound pleasant, but anyway.
[0:10:02.4] STEPHEN: No. Yes, I've sold Christmas ornaments in June and my favorite, I sold a day-by-day tear-off desk calendar in August of that particular year, so there is only four and a half months left, but someone really wanted that tear-off calendar. It was like a calendar for kittens, so it must have been a kitten lover who really enjoyed that. I mean, I didn't get a return because I first thought they might assume it was for like the next year coming up but no, they didn't return it. Yeah, a little day-by-day calendar already, you know, six and a half or five and a half months into the year.
[0:10:35.1] REBECCA: In August.
[0:10:35.9] STEPHEN: Yeah.
[0:10:36.3] REBECCA: That's eight.
[0:10:36.9] STEPHEN: I mean eight and a half, sorry.
[0:10:38.2] REBECCA: Talking about knowing your numbers. I can just imagine this person buying this calendar though and tearing off all the kittens to like wallpaper their wall. That's what I'm going to imagine is what happened, and that's either super cute or a little bit terrifying. Either way, that is interesting.
[0:10:54.8] STEPHEN: Yes indeed. You mentioned a few times Keepa and how Keepa really helps you make the best decisions when it comes to sourcing seasonal items, pricing seasonal items. Well, we've got a course that can walk you through everything that there is to know about Keepa as an Amazon reseller. Go check it out at fulltimefba.com/keepacourse. We have a whole section about selling seasonal items, a whole section about pricing items, and even more.
There's things that Keepa can do that we've never even scratched the surface on this podcast and I talk about Keepa almost every time we have a podcast. There is so much more to share with you. It can be life changing when you use Keepa in your Amazon business.
[CLOSING CONVERSATION]
[0:11:41.3] REBECCA: Well, thanks for joining us this week for this episode of The Full-Time FBA Show. We've really enjoyed this conversation with you and we would love it if you could visit the show notes to get all of the links that we've talked about and also you can find the transcript there at that link as well, fulltimefba.com/78 for the show notes. This is episode 78.
[0:12:02.1] STEPHEN: We want to thank one of our listeners, Tammy, who gave us a five-star review. The review says, "Best content and advice!" I had to be sure that was in there. "I have followed Stephen and Rebecca for several years and this podcast is the latest proof that they are at the top of their game. They are honest, unfiltered, and genuine at giving you everything you need to succeed."
[0:12:25.1] REBECCA: I can't guarantee that we're unfiltered. I feel like there is some filtering going on but I appreciate the feedback.
[0:12:32.1] STEPHEN: Well, I didn't count the number of months and are leaving that in, so that's unfiltered.
[0:12:35.9] REBECCA: There you go, that is true. That was unfiltered, everyone!
[0:12:39.3] STEPHEN: Yes, I can do math I promise and if you'd love to leave us a review, and we know we'd love for you to go leave us one, you can go to fulltimefba.com/leaveareview. It gives you a quick little step-by-step showing you where you can go to leave us a review. I mean if you already know how to leave a review, just go to your podcast platform of choice, leave us a review. We'd love to see it and we'd love to read it here on the podcast as well.
[0:13:03.2] REBECCA: We are looking forward to being back with you again next week on The Full-Time FBA Show. We're going to turn the tables next time and Stephen is going to be interviewing me about tactical arbitrage. We are looking forward to you being back with us then.
[OUTRO]
[0:13:19.4] ANNOUNCER: That is all for this episode of The Full-Time FBA Show. So, head over to fulltimefba.com/podcast, where you will find the show notes and links from this episode. While you're there, subscribe to our newsletter where you'll get several free downloads of our popular and helpful Amazon FBA resources. Now, take action on what you have learned today so you can find success at turning part-time hours into a full-time income with Amazon FBA.
[END]