Are you wondering how you can find profitable toys to resell on Amazon during Q4? Well then, this episode is for you! We all know that toys sell very well during the Q4 holiday buying season, and today on The Full-Time FBA Show, we'll be discussing all things reselling toys during Q4.
Listening today, you'll hear exactly why toys are such a great item to sell on Amazon. Then we'll break down the five types of toys you should be looking to sell during the holidays. We also discuss the strategies for how you can actually find some of these toys and how to even use the upcoming Black Friday sales to your advantage in order to make the most profit possible. Take your toy sourcing to the next level when you implement the toy reselling strategies we discuss today on The Full-Time FBA Show. You don't want to miss this quick and informative episode!
Listen on the podcast player below.
Like what you hear? Tell a friend… and be sure to leave us a rating and a review. Here's how.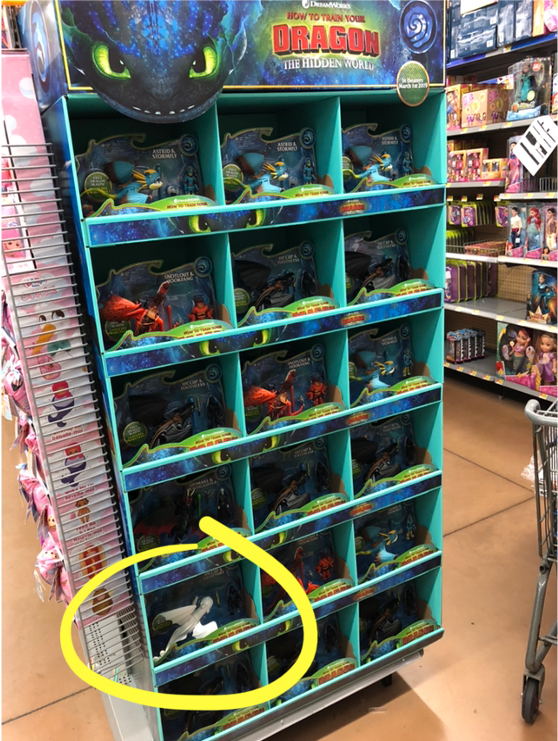 Key points from Episode 161:
Why toys are an amazing thing to sell on Amazon – especially in Q4.
The five types of toys we love buying to resell on Amazon.

One: Classic toys.
Two: Store-exclusive toys – and how to know if it's a store exclusive.
Three: Short print toys – and how to find them.
Four: Accessories for the year's "hot toys."
Five: Sold out toys – and how to find them, too.

Don't make any assumptions on profitability or sales expectations, but be sure to use Keepa to increase your Q4 toy sourcing confidence.
Why you could make a big profit in a few short hours using Black Friday sales to source your toys.
Don't forget to check out our Black Friday guide – the doors are about to close!
Links and resources mentioned in this episode:
Right-click here and save as to download this episode to your computer.

The Reseller's Guide to Black Friday
I'm excited to tell you that my friend Kristin Ostrander and I (Stephen) created a course called The Reseller's Guide to Black Friday:  The Fool-proof Strategy to Rock Black Friday Sales Every Year. In this combination ebook and video master class, we will walk you through, step-by-step, multiple Black Friday strategies that you can implement in your own Amazon business model.
Here's the cool thing: Kristin and I have completely different Black Friday strategies, yet we are both able to make a killing off of Black Friday sales. She likes to shop Black Friday sales in the stores, while I usually stay home on Black Friday… How can both of these strategies work? We can't wait to tell you in the latest edition of The Reseller's Guide to Black Friday.
The cart for the Black Friday course finally open, but it will only be open for a few days! Very soon, the Black Friday course will close the doors for enrollment so we can focus on getting ready for the big Black Friday sales.
Enrollment for 2022 closes in only:


Back to the main page for The Full-Time FBA Show


More Episodes from the Full-Time FBA Show podcast:
Don't miss an upcoming episode! Subscribe, download episodes, and review the Full-Time FBA Show:

Episode 161 Transcript: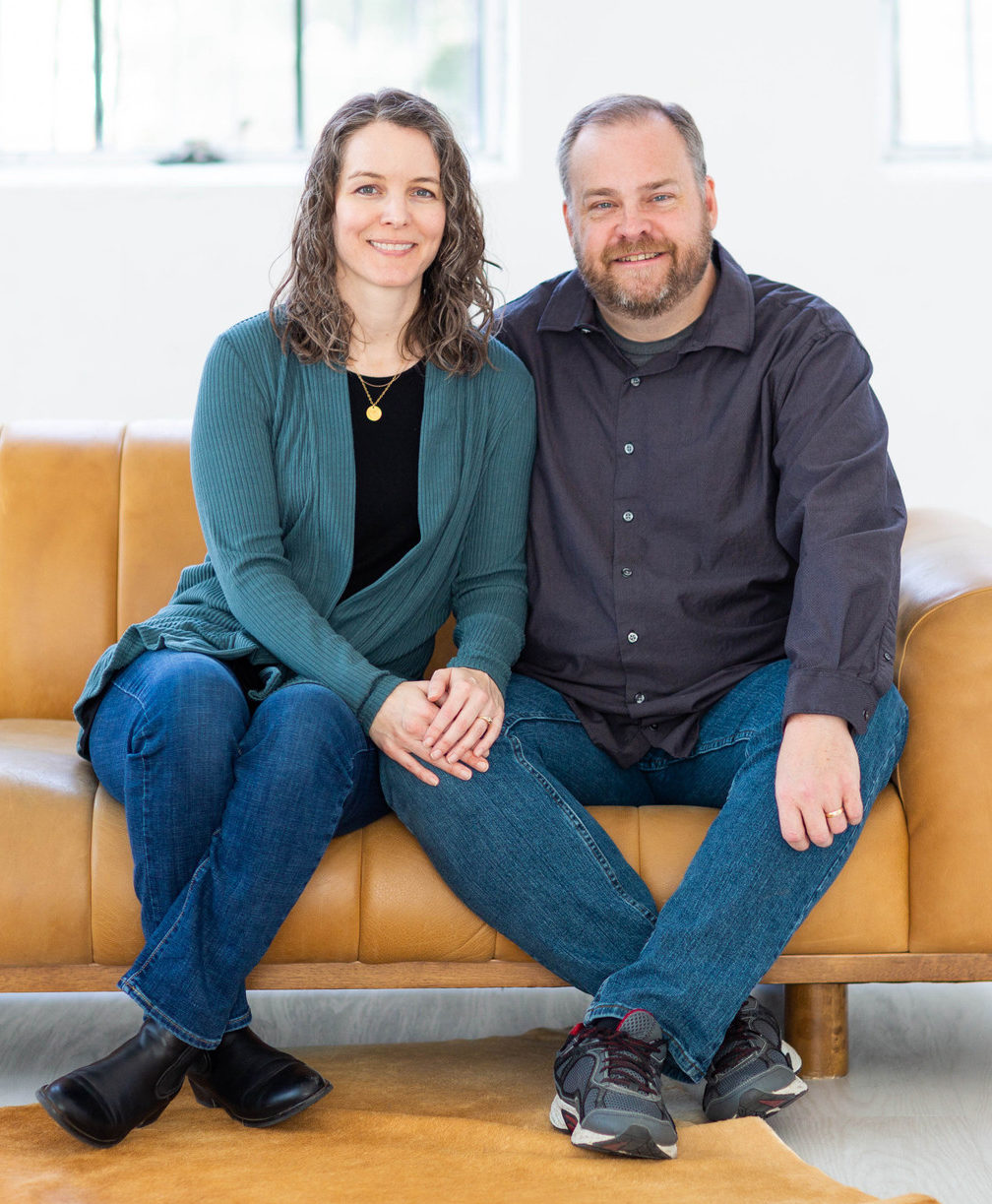 [INTRODUCTION]
[0:00:01.8] ANNOUNCER: Welcome to The Full-Time FBA Show. In each episode, it's our goal to help you turn part-time hours into a full-time income, selling almost anything on Amazon. Now, your hosts of the show, Stephen and Rebecca Smotherman.
[WELCOME]
[0:00:20.0] STEPHEN: Welcome to episode number 161 of The Full-Time FBA Show. Today we're going to talk about five toys to resell during Q4 and to talk about that with me is my wife, my cohost, Rebecca. How are you doing, Rebecca?
[0:00:33.8] REBECCA: I am doing pretty good, glad to get this podcast started, glad to be able to talk about this topic, we love to sell toys during Q4.
[0:00:41.0] STEPHEN: Absolutely. So we're going to tell you five toys to be on the lookout for in this episode of The Full-Time FBA Show.
[DISCUSSION]
[0:00:49.7] REBECCA: Toys are an awesome item to sell on Amazon especially in Q4 and the toys and games category on Amazon is easily the best category to sell in during the holiday season but there are five toys that we as a business, our FBA business, are always looking for to buy and resell when you get to October, November, December.
So just as a note, getting into this topic, we're not going to be giving you the exact five toys. We're not giving you like, a brand name and an item number that we say, you should go buy these five toys. We get tens of thousands of downloads every month on this podcast. So if we told that many people, a toy to go resell, the profitability of that item would tank like immediately after we drop the episode.
So instead, we're going to do something better than giving you an exact toy to resell. We're going to tell you, our top five favorite types of toys to give you a heads start when it comes to sourcing during Q4.
So if you see these types of toys while you're out looking for inventory to sell on Amazon this time of year especially some of these it's any time of the year but during this time of the year, during Q4, especially, you want to be sure and check out to see if it's profitable to sell in Amazon. So Stephen start us off, what's the first type of toy that we like to sell in Q4?
[0:02:07.3] STEPHEN: Well, one of the toys that I always look for especially in Q4 to sell on Amazon, the first type is a classic toy. This is the toys that stand the test of time. These are toys that parents may have played with when they were a kid and they think their own kids are going to like to play. I mean, these toys have the demand built right into them and they usually sell year-round but sell for even higher profits come Q4.
So when you're out sourcing, most sellers like to just focus on the new toys, the hot toys and they just assume that these old classic toys have no resell value. Well, that can be a very expensive assumption. So as always, when you're outsourcing, check a Keepa graph to make sure. Keepa, if you don't know, tracks the pricing history and sales rank history of almost every item on Amazon and check out these classic toys.
Toys that have stood the test of time, we're talking classic board games, we're talking just classic toys that you know, you probably played with as a kid. So think about those items, don't just assume because they're older that they're not going to sell. I mean, if they're still on the shelves decades later, these items are still going to sell and they're still going to draw demand in Q4.
So scan them with your sourcing app, check out those classic toys. Don't just assume they're not profitable, there are some out there that are extremely profitable.
[0:03:17.7] REBECCA: Okay, so the first type of toy that we like to resell in Q4 are classic toys. The second one are store-exclusive toys. So a store-exclusive toy is something that is only going to be sold at one particular retail store. So we're talking about like a Target exclusive or a Walmart exclusive. This might be an exclusive variation, it might be a completely new toy that's only available at that specific store.
You're usually going to find that these type of toys are going to have some sort of sticker or a label on them that say, "Only available at…" fill in the name of the store. So some sellers wonder if they find a toy like this, it's profitable to sell on Amazon because it's sold exclusively at one of those stores. It doesn't mean that it does not have a listing on Amazon that somebody has created and that you can sell it there.
So some sellers might wonder, "Okay, I found this item, it does have a listing on Amazon, it's got really good sales rank, make good profits, I'm going to buy it. Should I remove that sticker from the item that says, 'Only available at Target or whatever?'" You know, you remove any price tags or any clearance labels or whatever from items before you send them into Amazon. So should you remove that exclusive, "only available at" sticker?
Don't do that because for some buyers, that's going to reduce the value of the item. Yes, you can still sell these store exclusive items on Amazon and Amazon loves for third-party sellers to sell them because they can't sell them themselves but they can still profit off of you finding them and reselling them as the third-party seller. So that's the second category of types of toys that we like to resell in Q4.
[0:04:58.9] STEPHEN: Another category that we like to look for to sell on Amazon especially during Q4 are short print toys. These are toys that the toy manufacturers they think they will not be as popular to customers so they don't make as many of these toys when they send those toys to a retail store.
You know, most toys for kids these days, they're created from kid's TV shows or popular movies and so they have got the toys with the main characters that they make a lot of but they will also make a short print, a limited production of toys based on maybe some of the minor characters.
So, here's an example. A few years ago, there was a Teenage Mutant Ninja Turtle toy line that was selling really well. One of the teenage mutant ninja turtle movies had come out and so you got Michael Angelo and Leonardo toys and Donatello and Rafael but they also had a short print of some other characters.
The April O'Neal character, which was a female news reporter that really helped out those turtles fight crime. It was a short print. You know, one of the bad guys was a short print but that Teenage Mutant Ninja Turtles, April O'Neal short print was very hard to find and so people were being able to buy that at regular price for like 9.99 at a Walmart and sell it on Amazon for like 50 or $60.
So those short prints, they're harder to find but when you do find them, it is a really good ROI. Maybe think of a Barbie line that has a short print of Ken dolls to match that Barbie line. So here's a really good tip to be able to find these items. Just use your eyes and see, when you're looking at the store, you see all the toys that are out there and you say, "Oh, there's five of this toy and five of that toy" that are all based around the same particular TV show or movie or theme.
And you're like, "Oh, well, there's only one of this one. Hey, that might be a short print" so scan it with your sourcing app and see if it's profitable. A lot of times, I like to look at end caps and if you see an end cap, it really is easy to just look with your eyes and see with one glance, there is multiples of all different types of toys but there might be just be one of something that's you know, was the short prints.
It's like there was a show called, How to Train a Dragon, and you can just look and see that there was one white dragon that was only maybe one or two of them per store where there's probably 10 dragons of all the other characters in that show. So just keep your eyes open for short prints, they are the kind of toys that we love selling all year round but especially during Q4.
[0:07:25.0] REBECCA: Okay. So, so far, we have classic toys, store-exclusive toys, short print toys and the fourth category is going to be accessories for the year's hot toys. So we've got hot toys, you can't see, I'm doing air quotes, "hot toys." So what that is, if you have been getting them like we have already, get these store advertisings every year. You get them in the mail, they'll come in the newspaper, you might see them in emails if you're signed up for different newsletters.
So different retail stores will have a list of what they are defining as the hot toys. This isn't necessarily because kids think this are the hot toys, they're telling kids, "These are the hot toys this year" and so they're telling parents too as they're advertising, "Here's all the hot toys that are going to be super popular, this year during the holiday buying season."
So, you'll get this lists, a lot of times, Stephen's mom likes to give the kids a catalog or when they were younger, they're kind of getting too old for that but she'd give them the catalog or the hot toy list and let them go through and circle the types of things that they're looking for and she would get those for them as gifts.
So if a store is advertising, "Here's the list of hot toys" then you need to just realize, they're aware that those toys are going to have a lot of demand. So they want their supply to meet that demand, so they're going to have a lot of those toys well stocked up.
Usually, a hot toy is big and it's expensive and we don't like to source those types of hot toys necessarily to sell on Amazon during Q4 because everybody's going to be looking at that. Everybody's going to see those lists and think, "Oh, I'm going to get that to resell, that's going to be the big item, that's what I need to resell."
Well, that's going to be hard to find those items for lower prices. The supply is going to be higher and the demand is going to be there but the supply is going to be there right there with it. So the price is not going to be enough that you're going to be able to get a good resell value for it.
Instead, we like to look at those hot toys and then see, what types of accessories go with those toys and we like to look for those accessories. They're usually smaller, they're going to be more inexpensive and we look to see if any of those are profitable.
So one year, this is the example we always love to use because it's when it's just played out so perfectly for us but one year the hot toy was this V-tech Gogo smart animal zoo play set. It was really cute. It was this big zoo place that where these little electronic toy animals would sing and play songs and there's music and it would teach kids about animal facts and the little toys are so cute.
But where we made the money is not in selling the play sets. It was in looking for the little animals that go with it. So when you would buy this play sets from manufacturer, they would only include one animal in the box and it was a rhino, so you can probably see where we're going with this.
The toy brand also made about 12 other of these V-tech smart animals besides just the rhino and so parents would be buying these play sets and then you know, the parents or the grandparents or whoever would then have to buy all the little smart animals to go with it if you didn't want to just have the rhino.
The big play set was selling for about $59 in stores. The accessories, the little animals were each selling for about 5.99 each but then they were usually selling on Amazon, the little 5.99 accessory toys, would be selling for about $20 each on Amazon. So you could go into a store, get several of these little animals, resell them for a nice profit.
But there was one in particular, it was this monkey and it sang a super annoying song and it was a short print because you couldn't find it very often in the store. So we knew that like it was just not as available as these other ones. We were able to buy those 5.99 monkeys and resell them for $50 each.
It was a hot toy accessory and that type of toy can be a gold mine of profit. So make sure that you're looking for those type of things too, not just short prints but also hot toy accessories that also might be a short print.
[0:11:35.0] STEPHEN: So while we're out sourcing Q4, we're looking at those classic toys. We are looking for store exclusive toys, definitely trying to find the short print toys and even the profitable accessories for the big year hot toys. The last category of what we like to look for when it comes to sourcing toys to sell during Q4, we like to sell the sold-out toys.
Now, you might be thinking, "Okay, how can I find a toy if it is sold out?" Well, when you are outsourcing, you are doing retail arbitrage in Q4, check out the shelves. Now, this is mainly true from the middle of November until the middle of December. If you are looking in retail arbitrage, checking the shelves, are there any toys that are missing?
There is a shelf that's empty, there's a space that's missing in the end cap. You know, check the tag to see what toy that is. That might be a short print, that might be something that's just really popular and sold out and you can find out what that toy is and then you can check and see if that toy is profitable on Amazon and if it is, here are some tips on how to find sold out toys.
Number one, look in overstock. Most stores have an overstock shelf where maybe it is the top shelf, you can just kind of see if it hasn't been restocked from a store associate who sees that this shelf is empty and they take it from overstock and restock in the place that it's supposed to be. So maybe just being able to get it off the top shelf. It is not actually sold out in the store, it is just sold out on the shelf, so see if it's there.
Number two, look online. All these stores that you're in retail, they've got an online version. See if you can find that particular toy online that you can order and send to Amazon to be able to find those sold out toys and then number three, look for that same toy in other stores of the same chain. I always like to take pictures when I am outsourcing.
If there is an empty spot and I can't figure out based on the little tag or the other toys in the area what it might be, I might go to the exact same store chain and check out their end cap or their shelves to see if that store has it in stock and maybe it does and I can finally figure out what toy was missing at the first store.
So I can find these sold out toys, being able to see what was missing, find out what it is and then find it at other locations. So sold out toys are really awesome because obviously, it's very popular in your location. It could be hard to find on Amazon too, which might mean it might be selling for big bucks.
[0:13:47.5] REBECCA: So as we're wrapping up here, just one more thought as we close. We want to make sure you understand that as we're talking about these different types of toys, we are talking about items that we like to find that are selling at regular retail prices when doing retail arbitrage. We are not talking about items that we found on clearance but items that are regular priced. Now, you may be able to find a great deal.
You may have a coupon or there may be a promo code or just a promo in general going on where you can get a percentage off of some of these items but we are not talking about clearance items. We are talking about regular retail priced items from the retail shelves during Q4 that you can go into the retail stores and get to be able to resell on Amazon full price but you can make two or three or even 10 times that amount selling them on Amazon.
So with all of these items, we're just saying be sure you're scanning everything that you're not just assuming, "Oh, this look popular or I have heard this is popular so it is going to be profitable." Make sure you do your due diligence, be sure you're looking at Keepa to look at the sales history and the pricing history but just know that there are tons of opportunities out there to buy items at regular retail price to resell on Amazon in these different toy categories.
And because not just the prices are going higher and that's what's making these items become more profitable, it is also the sales volume at this time of year. There's just so much sales volume on Amazon that there is so much opportunity for you to make great profits on these different categories of toys.
[0:15:27.2] STEPHEN: So obviously toys, we love selling toys during Q4. A really great day coming up very soon to source toys to sell on Amazon during Q4 is Black Friday. Toys is a huge focus of Black Friday sales and I want to remind you that we still have our course open to the public for a very short time, The Resellers Guide to Black Friday, the fool-proof strategy to rock Black Friday sales every year.
It is only going to be open for about another week or so, so be sure to check it out, fulltimefba.com/blackfriday. It includes a PDF course, a live master class, some amazing bonuses to help you with both pre, during and post-Black Friday sales where you can make a really good chunk of money in a short amount of time. The course again, The Resellers Guide to Black Friday, fulltimefba.com/blackfriday, go check it out.
[CLOSING CONVERSATION]
[0:16:18.0] REBECCA: Thank you so much for joining us for this episode of The Full-Time FBA Show. We're on episode number 161. As always, you'll be able to find the show notes for this episode at fulltimefba.com/161. We will have any links that were mentioned on this show as well as the transcript for you to refer to.
[0:16:35.1] STEPHEN: Next week on the show, we're going to be talking about Q4 sourcing strategies for the busy Amazon seller. Is your time running out? Are you really, really busy? We're going to help you find some sourcing strategies that work with your busy schedule next week on The Full-Time FBA Show.
[0:16:48.9] REBECCA: I'm not busy at all, so I think I'll make a podcast about it.
[0:16:53.3] STEPHEN: All right, that sounds good.
[0:16:54.2] REBECCA: Just kidding, I'm so busy. We all are. We know you are too that's why we're making an episode about it.
[0:16:59.2] STEPHEN: Absolutely. So I probably should next week, it is going to be worth taking the time to listen to The Full-Time FBA Show. We'll see you there.
[OUTRO]
[0:17:07.7] ANNOUNCER: That is all for this episode of The Full-Time FBA Show. So head over to fulltimefba.com/podcast, where you will find the shownotes and links from this episode. While you're there, subscribe to our newsletter where you'll get several free downloads of our popular and helpful Amazon FBA resources. Now, take action on what you have learned today, so you can find success at turning part-time hours into a full-time income with Amazon FBA.
[END]