Prime Day is almost among us and we are so excited to share some tips with you to help you maximize your sales! In this episode, you will hear all about the history of Prime Day, why Amazon created it, how you can benefit from it as a reseller, and why it's longer than just a day.
We explore the importance of being a Prime member, the rules on the things you can't do on Prime Day, and why you have to have realistic expectations about your sales. We even share four comprehensive tips to maximize your profits for this Prime Day and all the future Prime Days to come! Listen today to make the most out of this upcoming profit-making opportunity.
Listen on the podcast player below.
Like what you hear? Tell a friend… and be sure to leave us a rating and a review. Here's how.
Key points from Episode 191:
What Prime Day is and a bit of history about it.
The reason Amazon created Prime Day and the importance of being a Prime member.
How to maximize profits on Prime Day.
One: Be stocked up!
Two: Advertising on Prime Day.
Three: Price competitively.
Why you cannot resell items bought on Amazon via Prime shipping and where you can resell them.
Four: Use Prime Day to buy items for your business.
Why you have to set realistic expectations for Prime Day.
Links and resources mentioned in this episode:
Right-click here and save as to download this episode to your computer. 

The Reseller's Guide to
Pricing for Profits
Do you have a strategic pricing strategy for the items you're selling on Amazon? Your pricing game plan can determine whether your Amazon FBA business succeeds or fails.
Amazon (as a seller) has a pricing strategy… and successful third-party sellers have a pricing strategy. It's about time you had a tactical and calculated pricing strategy that will help take your Amazon business to the next level.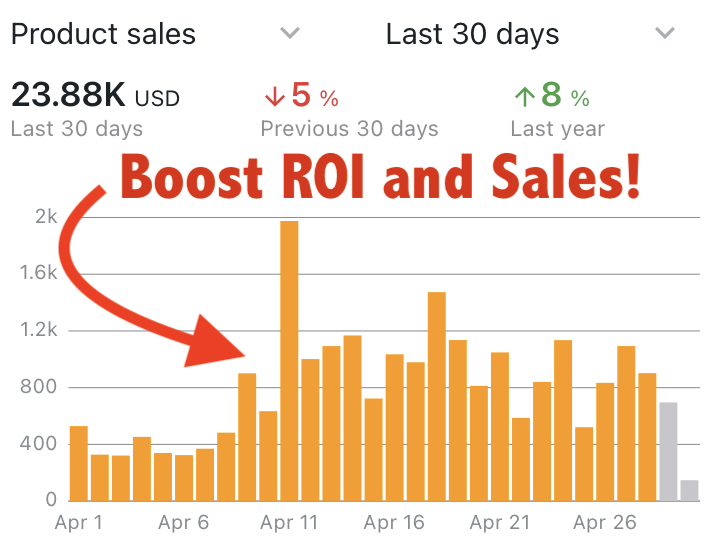 In The Reseller's Guide to Pricing for Profits, we'll help you craft and execute the perfect pricing strategy that will help you increase your profits while still consistently selling your inventory. With this course you'll be able squeeze more ROI out of every single items in your inventory. With increased profits you'll be able to grow your Amazon business faster and set yourself up for long-term success.
The course is a combination video course (3+ hours of training) and a 70+ page ebook. The videos and book both share the exact same content (so you can pick the format you most like to learn from). The course also comes with multiple bonuses at no additional charge!
As a special "podcast perk" you can use the coupon code PROFIT at checkout to save $10 off the cost of enrolling in The Reseller's Guide to Pricing for Profits.

Back to the main page for The Full-Time FBA Show


More Episodes from the Full-Time FBA Show podcast:
Don't miss an upcoming episode! Subscribe, download episodes, and review the Full-Time FBA Show:

Episode 191 Transcript: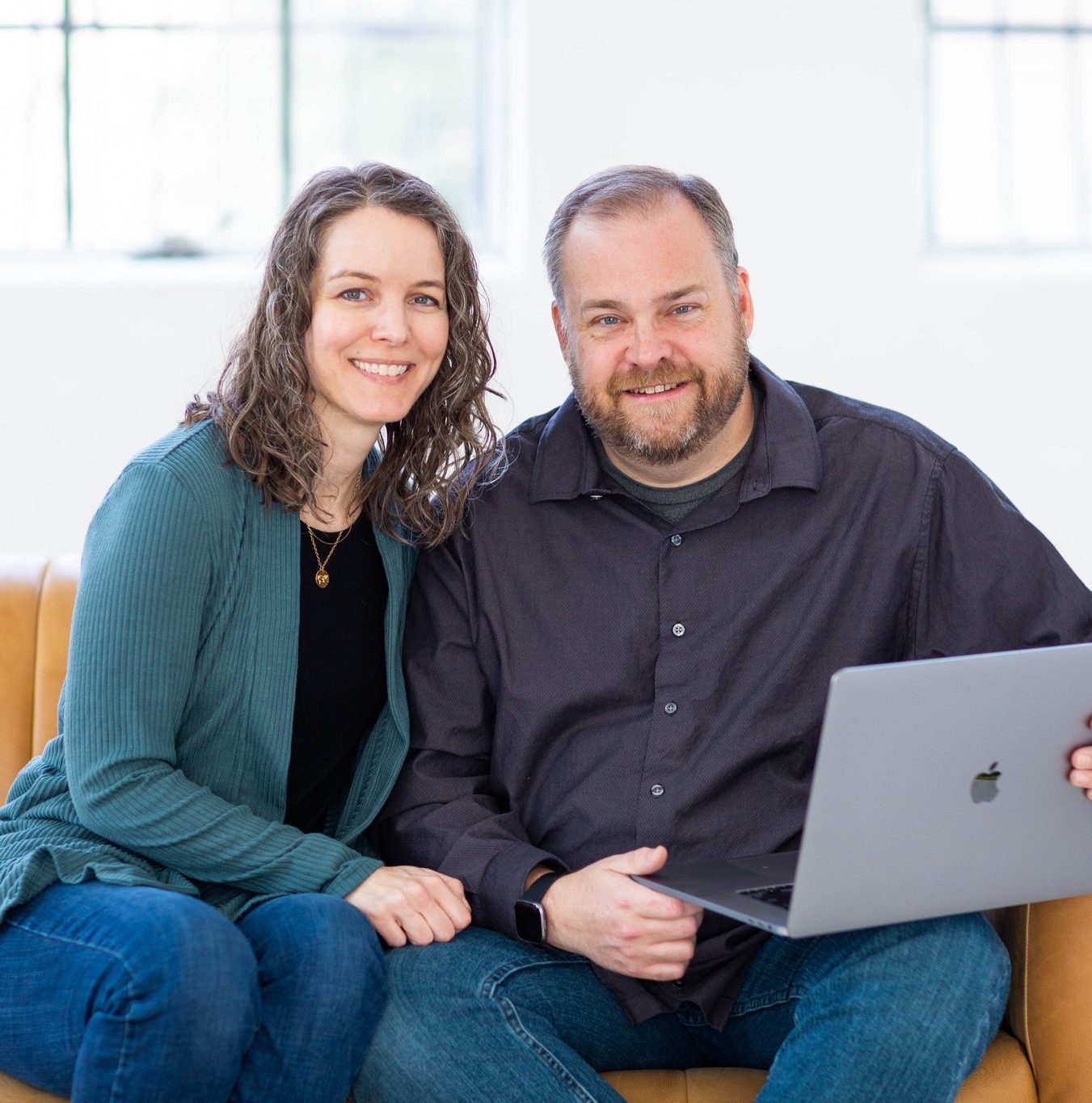 [INTRODUCTION]
[0:00:01.8] ANNOUNCER: Welcome to The Full-Time FBA Show. In each episode, it's our goal to help you turn part-time hours into a full-time income, selling almost anything on Amazon. Now, your hosts of the show, Stephen and Rebecca Smotherman.
[WELCOME]
[0:00:20] STEPHEN: Welcome to episode number 191 of The Full-Time FBA show. Today, we're talking about the top Prime Day Tips to Maximize Your Sales on Prime Day. With me to talk about these tips is, my prime woman. Does that make sense even? I don't know. I just like to –
[0:00:35] REBECCA: Why do you have to do this?
[0:00:37] STEPHEN: I just like to make the title into a way I can compliment you or say something nice about you.
[0:00:41] REBECCA: I don't want to be called a prime woman.
[0:00:42] STEPHEN: Okay. That sounds bad. Okay.
[0:00:45] REBECCA: That sounds really bad.
[0:00:46] STEPHEN: Yes. But my wife… Rebecca, how you doing?
[0:00:48] REBECCA: I was doing great, until I was called a prime woman.
[0:00:52] STEPHEN: That sounds bad. That sounds like a fast woman. Okay. Let's just stratch that –
[0:00:55] REBECCA: That's not even what I was thinking. It's getting worse. Okay. Moving on. Let's get into the discussion.
[0:01:01] STEPHEN: Yes. Let's talk about this today. Prime Day Tips to Help Maximize Your Profits.
[DISCUSSION]
[0:01:08] REBECCA: Well, Prime Day is coming. Right now, we don't know the exact date, but usually, it's held around late June, early July. Even though it's called Prime Day, it's usually a multi-day sales event. This is where Amazon does everything in their marketing power to get tons of traffic to come to Amazon in order to buy as much as possible. This huge boost in traffic to Amazon is really good news for third-party sellers like you and me because the increased prime day traffic will lead to increased sales for all of us, even if you're not selling the Prime Day advertised items.
[0:01:43] STEPHEN: Yeah, definitely. 2023 is going to be the ninth year that Amazon has had Prime Day. We expected to get better and better every year. A little history back in 2015, Amazon decided to celebrate its 20th birthday with a huge day of sales called Prime Day. Amazon promised that its prime customers would see even more deals on Prime Day than on Black Friday. The sale ended up living up to the hype with a reported 398 items sold per second on that very first Prime Day. Almost, one billion with a B dollars in sales on that very first Prime Day. Since then, Amazon has brought back Prime Day each year.
Each year, every year Prime Days was bigger than the previous one. In 2018, Prime Day on Amazon sold 771 items per second and over 4 billion in sales. And Prime Day in 2020 was the best one yet with over 10.4 billion sold during a two-day event. Every year Prime Day is expected to outdo the previous year's results. Not even COVID could stop the growth of Prime Day. Now for 2023, Amazon is promising even more sales than the year before. I mean they do that every year. More than before, it's a better year and better than ever. In fact, they're probably going to have sales not just on Prime Day, but throughout the week. Even though it's called Prime Day, it actually lasts probably about a week with pre-Prime Day of sales deals, post-Prime Day deals. I think Amazon is basically priming their customers to buy even more on Prime Day. See what I did there?
[0:03:09] REBECCA: Yeah. Prime Day is a day that Amazon has strategically created for multiple reasons. One reason is to get more people to sign up for a Prime Membership. This seems basic, but if you're not a prime member then you're really missing out on better understanding the mindset of your customers. Knowing your customers has a huge impact on your sourcing strategies. If you're not a prime member we recommend that you get signed up and you can do that at fulltimefba.com/amazonprime. Another reason Amazon has created Prime Day is to bring in millions of new and return customers to Amazon. They know that if they provide the big deals, the customers will come. If you build it, they will come, type attitude.
[0:03:52] STEPHEN: (Whispering)"If you build it, they will come."
[0:03:55] REBECCA: This huge increase in customers coming to shop on Amazon creates an incredible way for you to get a big bump in sales. The customers will come for the big Amazon deals and will stay to shop for other items they want to buy, hopefully buying your inventory.
[0:04:09] STEPHEN: All right, let's jump into how you can maximize your sales on and around Prime Day 2023. Number one, be sure you are stocked up for Prime Day. We don't really know when Prime Days going to be, except probably late June, early July. You also might not be running any special Prime Day lightning deals which are like the crazy big sales, but with the increased traffic coming to Amazon the customers will not just be buying those items that are the crazy good Prime Day deals, but they'll also be buying items from their wish list. They're always going to be assuming that Amazon has the best price and if they're on Amazon for Prime Day, they're going to go check out what else they can buy. When people are in the mood to buy, they like to buy a lot. Maybe they came to shop for the new deals for like the latest Kindle or the newest ring camera for their home security tech, but they're going to stick around, they're going to keep going to buy, so you want to be sure that you are stocked up also, so they'll buy from you.
[0:05:03] REBECCA: This is especially true if you have any replan items that you have easy access. Make sure that the things that you can easily have stocked up that you do, you're just missing out on an opportunity if you don't.
[0:05:14] STEPHEN: Absolutely.
[0:05:14] REBECCA: The second thing we want to make sure you're aware of is that you really should consider advertising some of your items on this day. Yes, the traffic coming to Amazon to buy is going to be greatly increased already, but you can then increase the number of eyeballs on your particular inventory items even more if you use some strategic advertising. If you have some items that you have multiples of and they're not selling as fast as you want, advertise. If some of your items are more of a high ticket, higher priced item, advertise it. If you have some inventory that's been at the FBA warehouse too long, you should advertise now. Now's the time. If you're brand new to the idea of advertising, then we highly recommend Jo Ann Zimmerman's brilliant course, AMAZON ADS 101: PPC for RESELLERS. PPC is Pay Per Click. I've done this course and it's helped me to get started with advertising on Amazon, so I really highly recommend it as a student of hers. You can go to fulltimefba.com/amazonads and then use the code FULLTIME20 to save $20 off the price of this video course, AMAZON ADS 101.
[0:06:21] STEPHEN: We'll put it in our show notes just so you know for sure exactly the link and exactly the code. The third tip for Prime Day profits, be sure your inventory is priced competitively, even if you're not advertising. One great way to boost your sales and profits is to use an automatic repricer to make sure your inventory items are always priced competitively. Now, when people hear automatic repricer, they just assume that the repricer just keeps lowering the price, until you get the next sale.
But we recommend using the automatic repricer tool called BQool, B-Q-O-O-L. It's the smartest repricer tool out there and strategically reprices both up and down when necessary. You need your price just a little bit lower to be competitive, BQool takes care of that. Your lower-price competition sells out, you need to increase your price to maximize your profits, BQool does that. We'll put some links in our show notes for BQool plus a link with how you can get our own personal repricer rules that literally, doubled ourselves the first month we use those rules. But for Prime Day to maximize your sales and profits you need BQAool, an automatic repricer that's going to keep your prices competitive.
[0:07:40] REBECCA: Now before we get into the next tip, we want to let you know, that if you're thinking of buying items on Amazon during Prime Day with the purpose of selling those items on Amazon for profit, doing an Amazon-to-Amazon flip, please know that that is against the prime membership terms of services to use prime shipping on items that you intend to resell on Amazon. If you plan on reselling stuff on Amazon that was purchased during Prime Day or that whole week, be sure or actually ever, you can't ever do this, but especially if you're getting good deals that week. Be sure to choose standard shipping options not prime shipping. If you do it too much, you're going to be at risk of losing your prime account.
[0:08:20] STEPHEN: I don't want that to happen.
[0:08:21] REBECCA: No. Don't do that.
[0:08:22] STEPHEN: I don't want to lose my prime account.
[0:08:24] REBECCA: Here's a bonus tip. There is nothing stopping you from buying items via the Prime Day sale on Amazon that you could then sell on other platforms like eBay or Poshmark, Mercari, Facebook marketplace, Craigslist, anywhere that you are confident you can sell that item for a profit. That said, our fourth tip is that you can still use the week of Prime Day to source items, to resell on Amazon, as long as they are purchased off of Amazon. Every year other stores respond to Amazon's plan for Prime Day with special sales of their own. They're not going to sit around and just let Amazon get all the sales that week. So, be sure you're looking at other online stores to see if they have special deals going on that day. I know that Walmart, Best Buy, Target, other source, have a big sale each year in response to Prime Day. I'm sure there's going to be other smaller stores that do this, as well. Some stores that are a little bit more off the beaten path so that you can find some really great deals with online arbitrage to sell on Amazon after this week.
[0:09:22] STEPHEN: Absolutely. The last tip that we want to share with you about maximizing your Prime Day sales is search the prime deals for items that you can use in your business. Shipping supplies, office supplies, new inventory processing laptop. Anything that you can deduct as a business expense, if you can get a really good deal on Prime Day, I mean, it's a great deal then grab it for your business. It's an expense, it's a good idea to save some money on Prime Day, if you're buying something for your business as a business expense for something that you can be using to grow your business.
[0:09:54] REBECCA: To close out this episode, just remember, it's always a good idea to have realistic expectations for your Prime Day sales. The more you do to prepare, the better results you're going to have. An increase of sales should be expected no matter what, but overall, it's just going to be a nice bump in sales. While some people might have a day filled with tons of sales flooding in, that probably won't be the norm for all sellers, so don't get caught up with checking your manage orders page every 10 minutes to see if you have any new sales. I say that, but then I usually end up doing it anyway.
[0:10:25] STEPHEN: Right.
[0:10:26] REBECCA: Also, just don't fall into the trap of comparing your sales with other sellers who are posting online. Remember, we always say this, "Comparison is the thief of joy." Just enjoy the nice bumping sales that you're going to get that day and then get back on track with your overall goals for your Amazon business.
[0:10:42] STEPHEN: Finally, set a reminder for the calendar for next June or next July for the next Prime Day that's going to be surely coming, so that you're ready for Prime Day every year and from now on you're going to be ready for Prime Day, because you have a reminder set up. You want to make sure to be prepared to take advantage of this opportunity every time it comes, and it's been yearly. Remember, it's those who are best prepared, they're going to have the easiest road to success in their Amazon business, so set a reminder for 2024, 2025 and so on, that Prime Day is coming, you can be prepared for it.
[0:11:13] REBECCA: As we're wrapping up here on this episode of The Full-Time FBA Show, please make sure you are subscribed to our mailing list. Our email list goes out, we send out an email once, maybe twice a week with a newsletter with plenty of helpful hints, links to videos, blog posts and other podcast episodes that you might find helpful. You can join that list at fulltimefba.com there'll be a button there for you to subscribe and that will get you on the list. Thank you for joining us for this episode of The Full-Time FBA Show, as a reminder we have all of the links we mentioned in this episode along with the transcript in the show notes at fulltimefba.com/191, because this is episode number 191.
[0:11:58] STEPHEN: Next week on The Full-Time FBA Show. I'm interviewing Chris Green, also known as the godfather of Amazon FBA. One of the first people to teach others, the person who taught me how to start selling on Amazon via FBA. He's got a new book coming out which is sure to be something that you'll want to get into. It's called, The Flip Game, flipping items for big fund and big profits. This is going to be an interviewed about his new book, about some strategies that you can use to flip stuff online, so come on back for the next week for this interview. It's going to be a good time
[OUTRO]
[0:12:30] ANNOUNCER: That is all for this episode of The Full-Time FBA Show. Head over to fulltimefba.com/podcast, where you will find the show notes and links from this episode. While you're there, subscribe to our newsletter where you'll get several free downloads of our popular and helpful Amazon FBA resources. Now, take action on what you have learned today, so you can find success at turning part-time hours into a full-time income with Amazon FBA.
[END]