One thing you can never get back is time. You need to manage your time wisely so that you can follow the quickest, most efficient path to success. Welcome back to another episode of the Full-Time FBA Show! We are excited about today's episode, where we will be diving into some really nerdy stuff like time management, how to better use your time in your Amazon business, and make the most of your time.
As we discuss today's conversation, we answer some basic time management questions as they relate to your Amazon FBA business, including where to start, how to manage your time when sourcing, and learning new skills, as well as the different types of learning and how to prioritize and assign the right amount of time to different business-related activities. Tune in today for all this and more!
Listen on the podcast player below.
Like what you hear? Tell a friend… and be sure to leave us a rating and a review. Here's how.
Key points from Episode 73:
The best place to start with time management in Amazon FBA and defining clear SMART goals.
How to manage time when it comes to sourcing FBA business.
How to manage your time when learning new skills or new strategies and how to balance the learning with the sourcing.
The learning strategy that leads to the fastest results.
How "just in time" learning helps give you long-term retention for what you learn.
Time management tips for dealing with your backend activities like feedback management, fixing stranded inventory, or creating removal orders.
How to prioritize and assign the right amount of time to different business-related activities.

And more!
Links and resources mentioned in this episode:
Right-click here and save as to download this episode to your computer.

More Episodes from the Full-Time FBA Show podcast:
Don't miss an upcoming episode! Subscribe, download episodes, and review the Full-Time FBA Show:

The Reseller's Guide to a Year in FBA
One of the ways you can make selling on Amazon FBA easier is to know ahead of time exactly what to expect each and every month of the year.
Imagine what it would feel like knowing you were not missing out on any of the opportunities that will come your way this year. Imagine working on your Amazon business knowing exactly what your priorities are, what you need to avoid, and what you need to accomplish during each month to make progress toward making this year your best sales year ever.
Now you can with the course The Reseller's Guide to a Year in FBA: A Month by Month Guide to a Profitable Amazon Business. The package includes a 275+ page ebook, monthly training videos, a private Facebook group, and more!

Back to the main page for The Full-Time FBA Show

Episode 73 Transcript: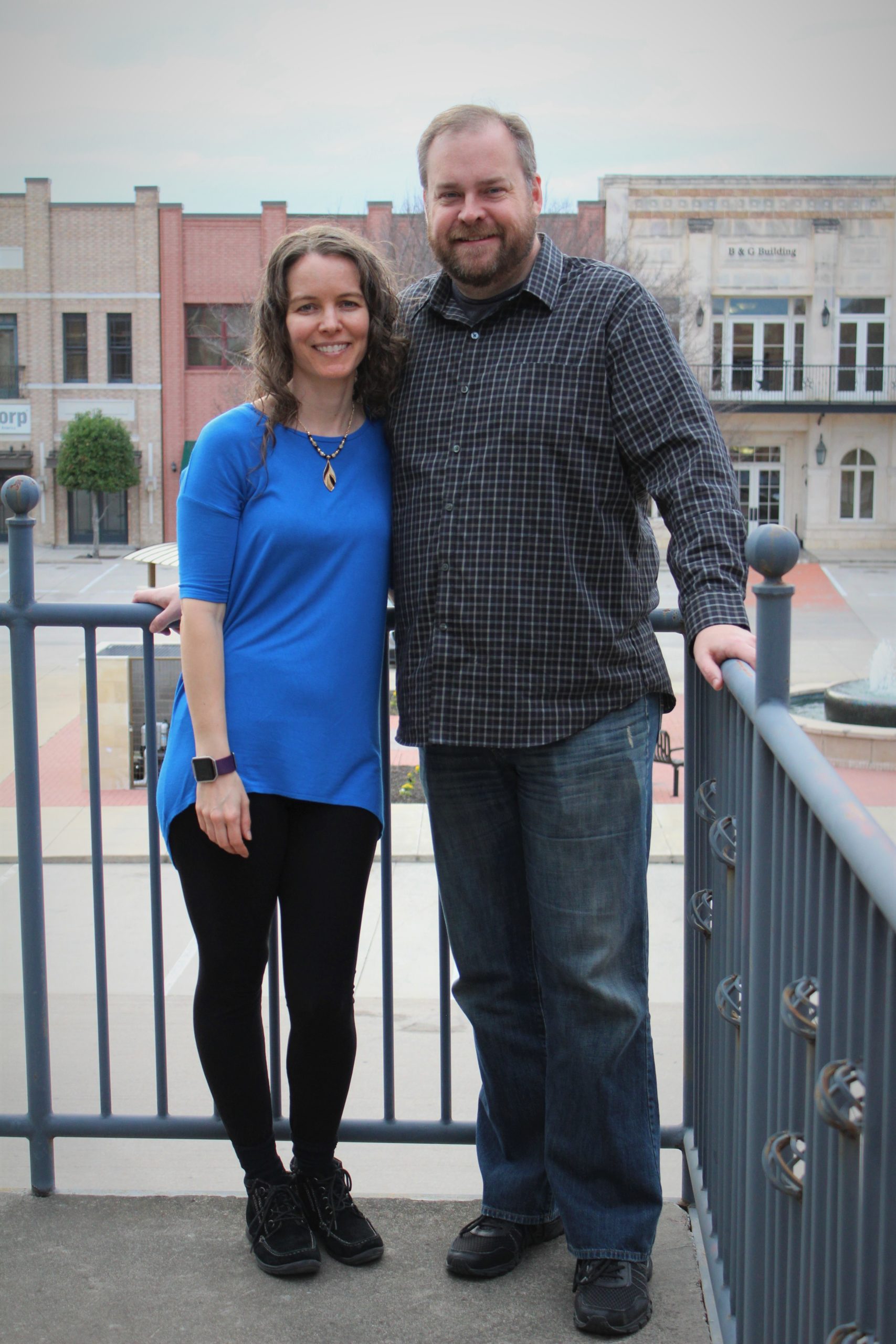 [WELCOME]
[0:00:01.8] ANNOUNCER: Welcome to The Full-Time FBA Show. In each episode, it's our goal to help you turn part time hours into a full-time income, selling almost anything on Amazon. Now, your hosts of the show, Stephen and Rebecca Smotherman.
[INTRODUCTION]
[0:00:21.3] STEPHEN: Welcome to episode number 73 of The Full-Time FBA Show. I've been looking forward to this episode for a while because we are talking about some nerdy stuff like time management; how to better use your time in your Amazon business, make the most of your time — and with me to talk about that is someone who has taught me a lot about time management actually. My wife, Rebecca.
[0:00:41.7] REBECCA: Are you calling me a nerd? This is a nerdy topic and I've taught you a lot about it.
[0:00:46.7] STEPHEN: I mean, I've realized how much time I was wasting in the past and thankful to you on how you've helped me hone my time management skills, enough to the point where I feel confident in teaching others about how they can do the same thing.
[0:00:58.9] REBECCA: Well, if that's the case, I'll embrace my nerdiness.
[0:01:01.5] STEPHEN: Yes.
[0:01:02.3] REBECCA: I am unashamed.
[0:01:03.7] STEPHEN: Yes, nerds rule the world.
[0:01:05.4] REBECCA: That's true.
[0:01:06.3] STEPHEN: Yes, it is true. We're going to talk about time management because time is the one thing we can never get back so we want to make sure we use our time wisely and to use it in a way that's going to lead us to more profits, faster path to success and so that's what we're going to talk about on this episode today.
[INTERVIEW]
[0:01:26.9] REBECCA: Let's get into this discussion about time management and as you said Stephen, this is something that you and I both have worked on over the years, I feel like this is something that I probably had a little bit of a head start on with you because just my personality type, I'm very detail-oriented and very schedule-oriented.
I actually can remember as early as like, the ninth grade, having a teacher talk to us about what this time management mean in high school and I loved it. It's just been a decade-long process for me and so I kind of want to talk to you some about – some of your observations and things that you've learned over the last several years.
When it comes to time management as related to your Amazon FBA business, or our Amazon FBA business. When it comes to the time management and you're just figuring out, you know, what do you need to do for your Amazon business to be able to be successful with the amount of time that you have, because we're all starting at different places, some of us are coming from – we've already got a full-time job when we're doing Amazon on the side, we have families.
We are doing this as a side hustle and other people are doing as their full-time job. We're all coming form different places. What would you say is the best place to start when it comes to figuring out time management in Amazon FBA?
[0:02:46.9] STEPHEN: Well, I think when it comes to that, being able to create some clear goals. That's going to help you with your roadmap, figure out what you need to do. When you decide what your destination is going to be and your method to get there, you can kind of break it down into individual pieces and be able to plan it out.
When you're creating those goals, you know, you want to make sure that they're specific, measurable, action-based, realistic and time bound to be able to really see where you're wanting to go and so, that will help you figure out what you need to do with your time.
We have a whole podcast episode about goals, episode number 64. My interview with Jo Ann Zimmerman recently and even some posts on our blog, we'll put all that in the show notes.
Some good steps to create the kind of goals that you need to in your Amazon FBA business and then that will help you figure out how to best use your time when you kind of compare that to your list of goals.
[0:03:40.7] REBECCA: Yeah, I think that's really great because if you don't know what your goals are, it's impossible to know how to prioritize and that's something that I think any of us regardless of where we are in our FBA business, just in life, we can kind of see that happening, that if we don't know what's most important to us or what's the most important thing for us to do or spend our time on, then there's no way that we can prioritize our time to make sure that that important thing gets done. Having those goals, knowing your priorities, that's a good place to start.
As far as Amazon FBA in particular goes, what would you have to say to a person who is trying to figure out some priorities for sourcing and how to manage their time when it comes to sourcing for their FBA business?
[0:04:23.4] STEPHEN: Well, one of the things that I've heard before, said by many people who are smarter than me and can speak up a lot more eloquently than me, they say, "If it doesn't get scheduled, it's not going to get done." Schedule your sourcing, plan it out ahead of time, put it on the calendar if it doesn't get planned, it's not going to get done.
You want to make sure that you keep that schedule because you know, if you put it on the calendar, you don't actually do it, obviously. You're just wasting everybody's time and wasting your time. You want to make sure that you schedule it.
One of the things, especially for those who work on their Amazon business full-time, a lot of times, people assume that you can drop your work-related stuff at a moment's notice and kind of do whatever they're asking. "Yeah, I'm moving on Saturday, can you help me move?" It's like "Well, I had scheduled to go doing some retail arbitrage on Saturday." Since I work for myself, I'll be flexible and go ahead. Well, there's some times where you say "No, I have to work on Saturday." It can be that just a period at the end of that sentence and you're not able, "I wish I could help you out but I'm going to have to work."
Make sure you prioritize your work. Not to the point where you miss out on your friendships or family relationships, you don't want to overcommit to your work, you want to make sure you have kind of a balance with that.
Schedule your sourcing and if you have a tight schedule and you don't have a lot of opportunities to source, this is when it really becomes key to schedule it and even try to work sourcing into your everyday life so you're at a grocery store and you're picking out groceries, maybe you can go look at some items that might be on clearance or maybe some items that you know have sold in the past and you can pick-up.
If you're doing online pick-up or curb-side pick-up, maybe there is that same store you can find some times to resell on Amazon and you can go pick those up there too during your curb-side pick-up. Work sourcing into your everyday life but the main thing, schedule it and stick to it.
[0:06:09.2] REBECCA: Yeah, I think that's really good to keep in mind. That's something that I know for me was an adjustment when I switched from doing retail arbitrage to doing online arbitrage that in the past, I would plan my day around when there was a sale or when was I going to be in a certain area of town.
I would do my retail arbitrage based on those factors but then, online arbitrage, you can do that whenever and you kind of get to the point sometimes if you're not real careful that whenever, never gets around.
I would have to be sure to say, "Okay, Monday from 10 to 12, I am focusing on this, I'm doing this, I'm getting it done and then Wednesday from 10 to 12 again, I'm going to get some sourcing done." Really, scheduling out that time is the best way to make sure that it actually happens.
Okay, that's where sourcing and time management kind of come together, what about if you're trying to learn new parts of an FBA business like learn new skills, learn new categories, learn anything that you're wanting to add to your business. How do you manage your time when I comes to that?
[0:07:15.5] STEPHEN: Well, once again, scheduling is important. We've scheduled our sourcing, schedule some time to learn. Again, what doesn't get planned won't get done so put it on your calendar, a time where you will go through that course that you purchased or go through and read some blog post or listen to podcasts. Schedule the learning time, that makes things actually happen.
There's two things when it comes to learning more about your Amazon business and running your business that are really key to fast-tracking your results. The first one is called "just in time learning." This means you are learning exactly what you need to be learning at that time. There is a lot of times we can get caught up on learning something we plan on doing down the road or when we're ready for it or you know, maybe after six months from now I will start adding online arbitrage but right now, I am focused on retail arbitrage.
You might get a course and it might be fun to learn something new but focus on the actual thing that you are doing at the time. Just in time learning, just learn the stuff that you need for that very next step and then another aspect is called focused learning and this is something that really, really helps you fast-track your success because I want to give you an example of two people. We've got Harry and we have Sally. We know the story of how they met.
It was a beautiful story, so Harry on Monday is doing retail arbitrage learning. On Tuesday, he's going to learn some online arbitrage. On Wednesday, he is going to learn wholesale. On Thursday, he is going to learn how to run ads for his Amazon business. On Friday, he is going to learn about reprising. That's Harry.
Sally is a little more organized, pragmatic. She has got a plan. Sally on Monday, she is going to learn wholesale. Sally on Tuesday, wholesale. Wednesday, wholesale, Thursday, wholesale. Friday is wholesale. Who do you think is going to fast-track their path to success? Who is going to find the most success? Sally is, because she is focused, so just in time learning, focused learning really will help you along the way.
[0:09:06.7] REBECCA: Then what would you say about time management tips for dealing with your Amazon backend activities? Things that are going to be taking place in seller-central not necessarily sourcing, not necessarily learning new things but dealing with inventory and whatnot in seller-central.
[0:09:23.8] STEPHEN: Once again, maybe you are starting to catch the theme going on here but schedule it. Schedule that time if it doesn't get planned, it's not going to get done. Schedule it, focus on that. Another aspect of doing some of your Amazon backend activities is to outsource. You can outsource your feedback management, your stranded inventory, fixing, removal orders. There's a lot of ways that you can outsource that and so when you outsource things, you're buying more time.
We use a service, Solutions for E-commerce, to help us take care of a lot of our Amazon backend and it's amazing how much time it has allowed us to focus on other areas like sourcing or learning new things and so being able to just get on the schedule and get it done if you are not able to outsource yet but as soon as possible, try to outsource this type of stuff. It will help free your time up, to better spend your time on more profitable things.
[0:10:09.3] REBECCA: All right, so we have kind of established a pattern there. Like you said, when it comes to sourcing or learning new things about your business or running your business, taking care of the backend activities and seller-central. The theme is that you need to be sure and schedule the time, schedule all of those activities. Make sure it's on the calendar, it's on your to-do list but then, how do you know apart from scheduling it, how do you know how much time to schedule?
How much time you should be devoting to each of these activities? That that's the management part of it I guess, the figuring out, "I've got this amount of work I need to get done and all of these different areas." How do I prioritize and assign the right amount of time to each one of those?
[0:10:52.3] STEPHEN: Well, for every business it is going to be a little bit different. I am not going to give you exact information because for someone who is a beginner in their Amazon business, maybe I would say focus 80% on learning and 20% on action, taking action and doing things but if you already are consistent in your Amazon business, then I would say focus 80% on the things that you are confident in and take action on those things and spend the other 20% learning new things and then outsource as much as possible, if it is possible.
Think about it this way, if you're working 80% in your strength and 20% focused on learning something new, then maybe four days out of the week you're going to focus on your strength and then that one day a week, you're going to focus on learning something new and that way, you are able to divide up your time and still move forward but again, try to outsource as much as you can. That's going to buy you more time. We have blog posts and podcasts episodes focused on outsourcing. We'll put that in the show notes to help you get some ideas on some things that you can outsource to help buy more time.
[CLOSING CONVERSATION]
[0:11:52.8] STEPHEN: One of the really good things that you can do to help best plan out your time is to know ahead of time what to expect and we have a resource for you. It's called, The Reseller's Guide to a Year in FBA. We have a PDF for every month of the year, we also have live webinars once a month throughout the year focused on a specific month of the year and so it gives you everything that you need to know from January to December.
What to expect, what to spend your time on, what to focus on, what to be aware of and it helps you to really plan out your full year of your Amazon business. That resource can be found at fulltimefba.com/yearinfba. It is one of our most popular courses here at Full-Time FBA.
Hopefully, this has helped you come up with some ideas on how to better manage your time so that you can get the results done that you're wanting and to actually see those results at a much quicker pace because you're being able to manage your time better overall in your Amazon FBA business.
[0:12:47.9] REBECCA: As always, we'd like to remind you that you can find any of the links that we've been talking about. Any of the different services or blog post or other podcast episodes, those links are going to be in the show notes for this episode as well as the transcript if you would like to see the written version of this show and that will be at fulltimefba.com/73, the number 73 because this is episode 73.
As we're finishing up here, we just wanted to share with you a listener review of the podcast and it says, "So much good content. Five-stars. This is my new favorite show, I can't get enough" and we're really glad to have that feedback. Thank you so much for that and we would love to hear from you as well. If you have any feedback you would like to leave for us, you can leave that wherever you listen to your podcast.
We really appreciate it because that helps more people to learn about The Full-Time FBA Show and it helps more people learn about how to be successful in their Amazon FBA business.
[0:13:44.2] STEPHEN: Next week on The Full-Time FBA Show, we're going to be talking about working in your Amazon business, whether it's a partnership or maybe even working with your spouse. Some of you have reached out and you're like, "Okay, how can I work in Amazon business with my spouse or I want to involve a partner with my Amazon business?"
We are going to walk through some ways that can really help you if that's something that you're considering so that you're able to work together successfully in your Amazon FBA business. That will be next week on The Full-Time FBA Show. See you next time.
[OUTRO]
[0:14:14.3] ANNOUNCER: That is all for this episode of The Full-Time FBA Show. So head over to fulltimefba.com/podcast, where you will find the show notes and links from this episode. While you're there, subscribe to our newsletter where you'll get several free downloads of our popular and helpful Amazon FBA resources including a free e-Book. Now, take action on what you have learned today so you can find success at turning part-time hours into a full-time income with Amazon FBA.
[END]