If you want to create success for your full-time FBA business, then setting goals should be your first step. Today we sit with full-time FBA seller Jo Ann Zimmerman to hear her secrets behind effective goal-setting. We open the show by talking about how Jo Ann sets goals for herself, first by looking at where she is in the present moment, assessing the past year, and then ultimately deciding where she'd like to be in the future. She complements this process by working backward, taking into account gross and net profit, as well as looking at how she can improve her sales through better inventory and sourcing.
She then goes on to refine the goal-setting process and tells us how to take actionable steps on making your dreams a reality. We then turn the spotlight onto sourcing inventory and setting goals around this vital function of FBA. You'll see why it's imperative to expand your inventory list, as well as how to adjust prices depending on financial climate. In the latter half of the episode, Jo Ann goes on to explain how you can keep your goals attainable and how to clear obstacles from your way. To finish off, Jo Ann tells us about her "fun goal" for the new year. To master the art of goal-setting for FBA, be sure to join us today!
Listen on the podcast player below.
Like what you hear? Tell a friend… and be sure to leave us a rating and a review. Here's how.
Key points from Episode 64:
How to go about setting the right goals for the new year.
How Jo Ann works backward when running her inventory numbers to come up with her inventory goals.
The aspects of your Amazon business that should be driven by goals.
What separates goals from wishes or dreams.
Simple ways you can make sure your goals are actually attainable.
Some of Jo Ann's goal obstacles and how she tackles them.
The right number of goals to come up with and why too many goals is actually a bad thing.
How to recover from failing to reach your goals.
Hear about Jo Ann's one "fun goal" for the new year.
How Jo Ann holds herself accountable to her goals.
Listen to some great tips on sourcing more profitable inventory to sell on Amazon.

And more!
Links and resources mentioned in this episode:
Right-click here and save as to download this episode to your computer.

More Episodes from the Full-Time FBA Show podcast:
Don't miss an upcoming episode! Subscribe, download episodes, and review the Full-Time FBA Show: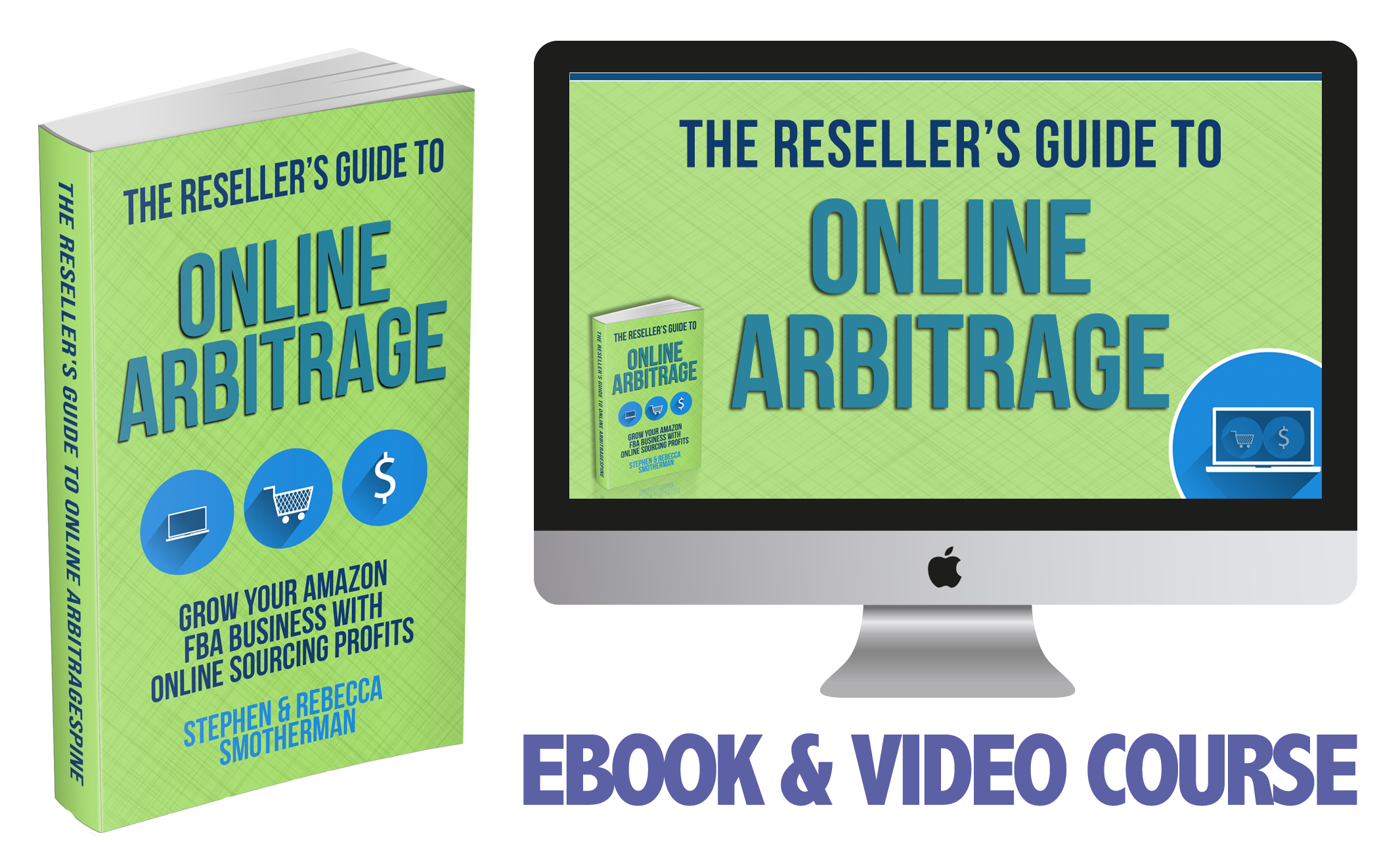 FINALLY MASTER
ONLINE ARBITRAGE
If you want to add or improve your existing online arbitrage (OA) sourcing skills, then check out our course: The Reseller's Guide to Online Arbitrage: Grow Your Amazon FBA Business With Online Sourcing Profits.
The course is a combination video course (5+ hours of OA training) and a 100+ page ebook. The videos and book both share the exact same content (so you can pick the format you most like to learn from). The course also comes with six time-saving and money-making bonuses all at no additional charge!

Back to the main page for The Full-Time FBA Show

Episode 64 Transcript: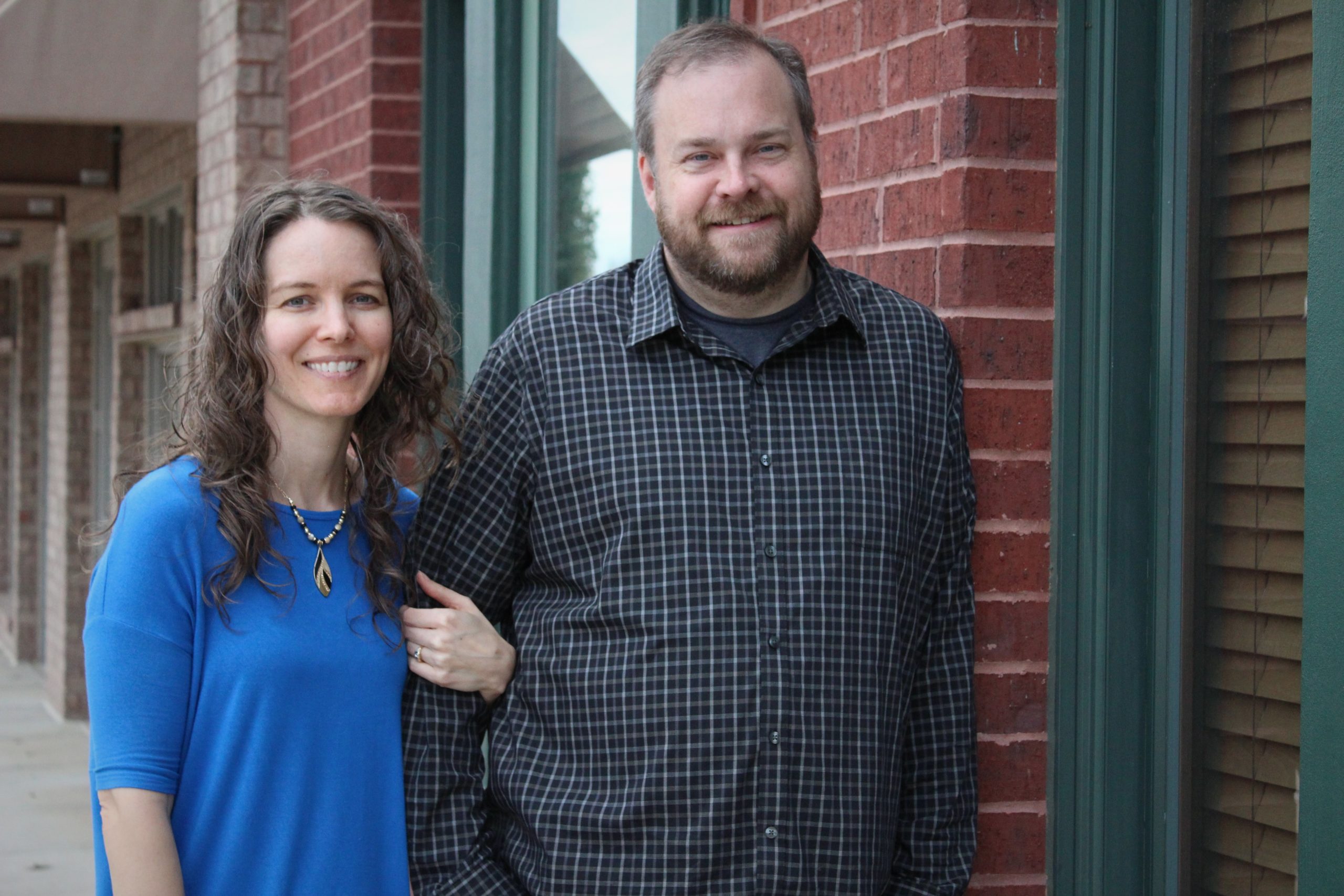 [WELCOME]
[0:00:01.8] ANNOUNCER: Welcome to The Full-Time FBA Show. In each episode, it's our goal to help you turn part time hours into a full-time income, selling almost anything on Amazon. Now, your hosts of the show, Stephen and Rebecca Smotherman.
[INTRODUCTION]
[0:00:21.3] REBECCA: Hello. Today, we are going to be talking about successful goal-setting for Amazon FBA sellers. This episode comes at a really great time of year for this topic, but it's really one that can affect your entire year, and no matter what time you might be listening to this, I think it's going to be very helpful for you.
In this episode, Stephen is going to be interviewing Jo Ann Zimmerman and you may have heard her on the podcast in the past, she is a seller who has been selling on Amazon for several years now. She is an active member in the Full-Time FBA group and this is definitely an episode that you're going to want to refer back to, possibly even take notes, look at the show notes for sure.
I think it's going to be just very inspiring to head into the New Year with the topic that they're talking about today. Be sure and listen to the end, because Jo Ann has some really great stuff to tell you, she has a fun goal that she shares towards the end of the episode and also, I'm going to come back on after the interview and share a tip of my own for you.
So, be sure to listen to the end of this great episode with Jo Ann Zimmerman, interviewed by Stephen.
[INTERVIEW]
[0:01:35.0] STEPHEN: All right, I am here with Jo Ann Zimmerman, and I'm really excited about this because this is an episode I've been wanting to do for a while, as most of you remember, she was on episode number 39 and we were going to talk about some goals and she's just an amazing goal-setter and I wanted to talk with her today, breaking down how she sets her Amazon goals, how she achieves them, what she does and her processes and so, Jo Ann, thanks again for joining me on the Full-Time FBA Show.
[0:02:01.4] JO ANN: It's great to be here.
[0:02:02.4] STEPHEN: Now, when it comes to setting goals, what is the very first thing that you do? Because, some people might not know, like, "Okay, what do I even start? I've got an idea of what I want to accomplish?" But, where do you start?
[0:02:15.8] JO ANN: The first thing I do is look at where I am right now. I start with the current information. For instance, for 2021, which can't come soon enough. I first look at what happened with my business in 2020 and I actually did that already, just before Thanksgiving. I do this on a quarterly basis anyway, but in Q4, things are a little nutsy so I do it early enough that I can make my plan for 2021.
And I look at where my business is now, compared to what goals I had set for the year, where I succeeded, where I came up a little short, and how I can do things differently the next year.
[0:02:56.7] STEPHEN: Yeah, definitely taking a look back at how things have gone in the past can help you know what you need to focus on for the future, for sure. So, how do you start to actually come up with the goals that you are wanting to focus on for the New Year?
[0:03:11.8] JO ANN: I work backward with my goals, I know what I want to achieve as far as my numbers are concerned and I will say that I am kind of a numbers freak, I know my numbers all the time. That's really important to me. So, I can start with that and say "Okay, in order to achieve, let's say, $50,000 in net profit. What do I need to achieve in terms of my payout, which is my gross profit from Amazon?" And, in order to achieve that gross profit, "What do my sales need to be?" And given what my sales need to be, "How much inventory do I need to purchase?" And so on. So that I know exactly how I'm going to get there.
[0:03:57.0] STEPHEN: So, like, how are you able to come up with those numbers? How do you know what kind of sales you need, in order to see what your actual profits are going to turn out to be?
[0:04:06.6] JO ANN: Again, I look at my historical numbers, so, for 2020 so far for instance, I'm averaging about 30% net profit on my sales. And, in order to do that, I need to have 100% ROI on the inventory that I buy. Because, I allow for about one third, maybe a little more of the selling prices to go toward Amazon fees. I also count inbound shipping costs and so on.
So, I work backward from the numbers that I have right now. I used to do this monthly, I found, for the last two years, it's been better off for me to do it quarterly. Because that way, I avoid getting into stuff that's too granular. But I get a good enough picture of my business to make adjustments without waiting till the end of the year.
[0:04:58.2] STEPHEN: Yeah, that sounds good. Yeah, quarterly sounds like something that would give you a big enough perspective of how well things are going. But when you're doing it monthly, you might be zoomed in too much that –
[0:05:07.1] JO ANN: Exactly.
[0:05:08.0] STEPHEN: Yeah, that it could be deceiving, either too good or not so good.
[0:05:10.9] JO ANN: Yeah. If I had a great month, I think "Wow, I'm nailing this." And then… not so much the next month.
[0:05:17.2] STEPHEN: Exactly. So, like when you're coming up with your goals, what areas of your Amazon business do you think are important to have goals for? You gave an example of actual profits, but are there other areas in your Amazon business that you focus on with your goals?
[0:05:30.0] JO ANN: Absolutely, the most important thing is inventory. I must have a steady supply of inventory. That's what I focus all of my attention on, basically. Because, if I do that, everything else takes care of itself. If I find the right inventory to send in at a price that will give me that 100% ROI, if I use the Keepa and other information I have about how quickly things sell, I know what's going to happen with that inventory. So, everything comes from managing my inventory properly.
[0:06:04.4] STEPHEN: Yeah, I always have people e-mail me and say, "How much inventory should I have in stock to make a full-time income?" And I was like, "Well, it needs to be the right inventory." So, I can't give you a number of you know, how much inventory –
[0:06:14.7] JO ANN: Absolutely, absolutely.
[0:06:16.5] STEPHEN: And that's why we put together our Keepa course. Help people get the best type of inventory in their Amazon business and –
[0:06:22.5] JO ANN: I can't imagine a better investment than your Reseller's Guide to Keepa course, I'm telling you. I think I've said this to you before but it bears repeating. I've been selling for close to six years now and when I took that course, I learned stuff that was eye-opening and really useful. It's great.
[0:06:38.8] STEPHEN: Yeah, Keepa is an amazing tool and it's pretty awesome. We'll put it in our show notes, a link for the Keepa course so that you can look more into it if you want to, for the listener to check out. So, what makes a good goal? When you're writing out your goals, and you're deciding how to phrase it, what makes a good goal instead of just something that's a wish or a dream?
[0:06:58.4] JO ANN: I focus on goals that have to do with the processes and systems in my business, much more than I do the outcome. I think you and I have talked before about a fellow named James Clear, I've subscribed to his newsletter, for years, he came out with a book this past year called Atomic Habits, that I think is just dynamite.
And he's absolutely dead on with his advice that if you take care of your systems and your processes, the results will happen. I mean, he happens to be a bodybuilder. So, the examples that he uses have to do with, if your goal is, "I'm going to increase my muscle mass." Well, first off, that's not specific enough.
But even it were, if you were to say, "I want to increase my muscle mass 20% by May 3rd." Great, that's specific and it's measurable, but how are you going to do it? So, rather than focus on the outcome, he advises to focus on your systems. "I'll do 10 reps of this exercise, three times a week. I'll reduce my intake of carbs by this amount every day." So that if you do those things, to achieve the goal.
The goal takes care of itself, and I find the same thing happens in my Amazon business, which is why I'm constantly, constantly, constantly sourcing. If I have enough of the right inventory, my sales will take care of themselves.
[0:08:24.3] STEPHEN: So, you're saying like this is how many hours you need to be sourcing, how do you phrase it for Amazon business?
[0:08:30.6] JO ANN: For an Amazon business, I find the most important factor for me is to expand the list of sources I have for inventory. The retail landscape is constantly changing, and I have gotten myself in trouble in the past years when I relied too heavily on particular sources.
Most of my business is online arbitrage. I have a little bit of wholesale, maybe 10%. In Q4, normally, I might have 20% RA but of course, I couldn't do that this year. So, it was almost all online arbitrage and I need as many sources as I possibly can.
Because, you have to find the best deals possible and the usual suspects may not have what I'm looking for. So, I have to keep expanding my sources. For a long time, I did great with SHOPCO. Which, as you know, went out of business a year and a half ago.
That was my number one source. And I got myself into trouble, sourcing too much from one place. Same thing happened to me with a pet supplier called Drs. Foster & Smith. They had fantastic inventory, great prices and then Chewy bought them about a year and a half ago.
And so, they were gone. I need as many sources as possible. Right now, I work from a list of – a little over 400 potential suppliers, so that I know I can find what I'm looking for.
[0:09:56.0] STEPHEN: Yeah, and you've even been so gracious to make that list of 400 suppliers, able to be purchased at a very good price online. People can actually go to fulltimefba.com/supersourcing and they can purchase and they can purchase the same list of places. Over 400, and the list is growing of places that you can buy online and it's an amazing resource.
[0:10:17.3] JO ANN: I use it every day, that is my go-to tool for sourcing. Because, I've set it up so that I can search by inventory category. You can filter it, it's a Google sheet so that you can filter by the column that has the category type. So, if let's say, I'm looking today, for things that are in grocery. I filter through the grocery people.
And, that eliminates everything else and I can just look at those sources and so on. So, it's a really good way for me to use my time.
[0:10:49.9] STEPHEN: And so also, I hear you have a coupon code for us to save us a little on the cost of this super sourcing list?
[0:10:56.1] JO ANN: Yeah, if someone wants to get it right now, they can go to your link and use the code FTFBA10 and get $10 off of the sheet. I think it will be really worthwhile for the New Year because like I say, "Inventory is the most important aspect of my business anyway."
[0:11:12.9] STEPHEN: Yes. Oh yeah. Without inventory, we would not have anything to sell, obviously. We want to make sure we have good inventory. So yeah, fulltimefba.com/supersourcing is the link, if you can't remember that, just remember the number 64 because this is episode 64 and you can go to fulltimefba.com/64 to get all the links from show notes of this episode.
So, when you're making your goals, I know it's really important to try to stretch yourself, but how do you make sure you're not making goals that are just too unrealistic, too far out of your reach. How do you make sure that the goals are actually attainable, as long as you work for them?
[0:11:48.9] JO ANN: Again, that comes back to how I've been doing historically. So that, if I say, "Well, this year, I was able to have sales of $160,000. What can I achieve next year?" And it will be an incremental increase from that, it would be kind of crazy for me to say, "And next year, I'm going to sell four million."
[0:12:10.6] STEPHEN: Right.
[0:12:10.8] JO ANN: I would love to have a stretch goal like that but let's get real. So, I might say something like, "Well, I'd like to do 20% better than that for the coming year." And that will be my goal. But again, it's really with me, a lot less about the outcome, than it is about the process. So, I might say something like, "I'm going to add 100 new inventory sources in 2021." And I know that if I do that, I'll increase my sales.
[0:12:39.5] STEPHEN: Yeah, definitely. So, say you set a goal and you're at the halfway point and you're looking at your results and you're like, "I don't think I'm actually going to meet this goals" are there any times that you feel like you need to adjust your goals? And when do you decide to do that?
[0:12:55.1] JO ANN: You mean, like this year?
[0:12:56.9] STEPHEN: Yes, like 2020. We had some goals in 2020 that some of them, we cut in half, some of them, we completely eliminated because yeah, 2020 happened.
[0:13:06.0] JO ANN: 2020 happened, it sure did. And in my case, the biggest wall that I hit in 2020 is that, I'm a fairly small operation, in terms of how I do the day-to-day operation of my business. I don't use a prep center very often.
The wholesale source that I have, my biggest wholesaler is only an hour and a half away from me. And, it's kind of silly for me to have something sent to me and then sent to a prep center from them, and then, have them send it in.
I press my poor husband or son into service to go pick up my orders and then I take care of it here. So, normally, in a normal year, I have one or two, sometimes three part-time helpers who help me with prepping shipments, you know, labeling and poly bagging and bubble wrapping if necessary and all of that so I can do the stuff that's more important. And, that just couldn't happen this year.
[0:14:03.3] STEPHEN: Right.
[0:14:04.9] JO ANN: Bringing people into the house. So, that was the wall that I hit is that I only have so many hours in the day, there's only one with me, and I had to really prioritize what was most important to my business at any given moment. So, that's just the reality of life. I don't think any of us had this year turn out the way we expected.
[0:14:27.0] STEPHEN: Right. Yeah, I remember reading somewhere. When someone was asked, "Where they'd be in five years on 2015, everyone got the answer wrong." So.
[0:14:36.3] JO ANN: That's a good one.
[0:14:37.5] STEPHEN: Yeah. So, when you're looking at your goals and you're adjusting some of your goals, what seemed to be the biggest obstacles that kind of get in your way, how are you able to overcome those obstacles when you are seeing those obstacles come against the goals that you have set out?
[0:14:53.3] JO ANN: Well, I'll this year as an example, lousy as it's been. As I said, I've just not been able to process as many shipments as I would like to have done in this year, certainly below the goals that I had for this year. So, one of the ways I've tried to work around my financial goals in terms of my sales is to source higher-priced inventory. So that even if I can't send in as much, if my A.S.P. is significantly higher, which in Q4 I've been able to do, thank heavens.
[0:15:27.5] STEPHEN: Awesome.
[0:15:28.2] JO ANN: To raise my ASP, right now it is almost $40.
[0:15:31.8] STEPHEN: That's good.
[0:15:32.5] JO ANN: Whereas normally, it's been 22 and 23, which is not where I wanted to be anyway. I'd like to be at least 25 but it is close to 40 for Q4 so far. So, although I haven't been able to send as much inventory and my sales numbers didn't suffer as much as they could have if I kept sending in stuff that was selling for 20 bucks.
[0:15:54.3] STEPHEN: Yeah, you know you talked at the beginning of this podcast about knowing your numbers and the A.S.P., which means average selling price is definitely a number that everyone needs to figure out and make the goal to raise overtime because yes, the more you can sell items that have a higher average selling price, the easier it gets to sell in Amazon and the more long-term success you can start to experience.
[0:16:19.2] JO ANN: Absolutely. That is absolutely the case.
[0:16:21.7] STEPHEN: So, when you're making your goals even number that you're like, "I want to make five goals or four goals" or is a certain number to many goals, how do you narrow it down if there are too many goals?
[0:16:31.1] JO ANN: I do like to avoid overkill and again, focusing on my systems and my processes as goals. I'll probably have no more than six or seven of those in terms of systems and processes, let's say, "I'm going to source X number of hours a day so many days a week" that is certainly one but also, increase the number of inventory sources that I have, process a certain number of shipments and so on because then again, the sales will take care of themselves.
But if I find myself getting into minutia where I have 30 or 40 goals and say things like, "My sell-through rate will be higher than 7.5% by this date" I've probably overdone it.
[0:17:16.9] STEPHEN: Right, yeah. That sounds good. So, if you come towards the end of the year or whenever your deadline is for your goal and you haven't met that goal yet, so how do you recover from not meeting your goals because that's going to happen from time to time?
[0:17:30.9] JO ANN: Definitely it does, not going to make some of those goals this year for sure and one – for me, I just have to accept that sometimes there's nothing I can do about it and not make myself crazy. I do have a bit of a perfectionist aspect to my personality. I'm sure you haven't noticed that but I have to let go of that. I have to let go of trying to be perfect in every aspect of my business and you know sometimes, the perfect is the enemy of the good and –
[0:18:02.9] STEPHEN: That's awesome.
[0:18:03.5] JO ANN: Yeah, and good enough is good enough. So that certain things made up for the fact that I couldn't send in as much inventory this year because I couldn't process my shipments. There was higher sales volume on Amazon than there has ever been. So that definitely helped and everyone else is in the same situation that I'm in as well.
[0:18:23.8] STEPHEN: And I also know, we both take a look at results and kind of look through and see, "Okay, where did I go wrong? Where did things go wrong?" And see what we can learn from that. For me, our numbers are not as good as we plan for them as our goals were and of course, one of the main reasons was because of 2020 and our Amazon business is kind of like a three-legged stool, where we have one leg of retail arbitrage, one leg of online arbitrage and then the third leg of wholesale.
And so of course with this year, drastically reduced our retail arbitrage sourcing. So, we had to turn up our online and wholesale and so you know, we weren't able to kind of recover, especially in Q4 with the kind of numbers we would hope for with our retail arbitrage not in the mix but we learned a lot about diversifying and growing in our online arbitrage and wholesale sourcing. So, we were able to still have a positive out of that negative situation of not meeting a goal that we set out for, for 2020.
[0:19:16.4] JO ANN: Absolutely and you said as an example, learning from what didn't go right during the year. One of the things I definitely didn't plan for as well as I should have, I suppose knowing what we know now is I had shipments that sat in the warehouse for a very long time during Q4 as I know a lot of people did and if it was seasonal merchandise you know, day after day after day you're thinking to yourself, "Listen, people are not going to order these gingerbread house kits on December 25th. They've got to process this."
[0:19:49.7] STEPHEN: Right, yeah.
[0:19:51.2] JO ANN: Or things that had expiration dates that maybe hit the warehouse on November 3rd and they still don't even show as delivered and I think to myself, "Okay, maybe I should have merchant-fulfilled those items." So that was a learning experience too.
[0:20:10.7] STEPHEN: Yeah, absolutely and we can take that learning experience and apply it to next year, hopefully 2021 is going to be a lot brighter and a lot better but if it's closer to 2020 than we hope for, then we have learned a lot and can do better in the New Year for sure.
[0:20:26.8] JO ANN: Oh yes, and I've already set my one-fun goal for 2021. Every year I like to have one just-for-fun goal and my just-for-fun goal this year before everything happened was I was going to blow through the case of shipping stickers that I get from UPS to come 800 to a case and I was going to use them up by July 1st.
[0:20:52.8] STEPHEN: Of course.
[0:20:54.3] JO ANN: Well, it didn't quite happen.
[0:20:56.1] STEPHEN: Right.
[0:20:56.7] JO ANN: This year, I didn't use them up until the middle of October. So, my fun goal for 2021 is I am going to use them up by April 1st.
[0:21:06.0] STEPHEN: Wow.
[0:21:07.0] JO ANN: Yep.
[0:21:07.7] STEPHEN: That's pretty cool. So, I know that in the past, you like to post in our Full-Time FBA Facebook group your goals and a lot of people love it. It's really inspirational, you type out what your goals are, you check in quarterly and say, "Okay, this is where I am and this is how I'm adjusting my business to better meet my goals." What gave you that idea to post your goals in the group?
[0:21:28.4] JO ANN: It is a way of holding myself accountable frankly. The FBA world is kind of insular in the sense that I don't have any in-person pals that I can chat with this kind of stuff about. I have a lot of online friends that I value very much who are in the FBA space. A lot of them in your group so I thought, "Well, if I put it out there it's like a Weight Watcher's meeting" right? I'm going to put my goal out there publicly and everyone can see how it's going.
So that when I am tempted to eat that second biscotti at lunch, I can say, "No, no, no I said I was going to lose this amount of weight," and the same thing with my FBA goals that we don't always wake up in the morning and have a whole lot of energy and excitement about what's on our to-do list for that day but it motivates me to know that, "Well, I said I was going to do this" and in order to make it happen I got to get up and to do it today.
I have got to do two hours of sourcing. I've got to get those three boxes out the door. I've got to request reconciliation for those shipments that the date has come and gone for. I have to do these things that are the less fun parts of the business because I committed to doing them. I made it public.
[0:22:54.5] STEPHEN: Yeah, and again, a lot of people love seeing your goals. It helps them to kind of come up with their own goals and see how you are making adjustments along the way and for people to also see, you know you post your goals even if you don't meet them. So, like, "I came up two suppliers short of my goal" and people are like, "Oh, well she's still found 30 more suppliers than she did last time even though her goal is 32" you know or whatever it was.
So, thank you so much for being an inspiration to us with your goals and thanks for walking us through the process that you have with coming up with your goals. I think it is going to help a lot of people every single year. I just recommend everyone come back to this episode every year, listen to it so that you can get your goals for the New Year and it is going to be some really good stuff.
[0:23:37.5] JO ANN: Well, I am really glad that we had a chance to chat because I know when we talk last time, we tried to get into the whole goal's conversation but there just wasn't time and honestly, this is a good time of year, I think.
[0:23:50.6] STEPHEN: Yes.
[0:23:51.1] JO ANN: To do it, so it worked out.
[0:23:53.1] STEPHEN: Yeah, absolutely and as a reminder for everybody, Jo Ann's special super-sourcing sheet where she has over 400 and continually adding more lists of stores that you can buy stuff online to resell on Amazon. So, if you are looking for a way to increase your inventory, increase the number of sources where you buy inventory to sell on Amazon, I highly recommend it, fulltimefba.com/supersourcing and if you use the coupon code "FTFBA10" the number 10 not the word spelled out, then you can take $10 off of that.
But if you wanted a quick way to just get all of that information at once, fulltimefba.com/64 because this is episode number 64. Jo Ann, any final words before we head out?
[0:24:37.7] JO ANN: I'm just so grateful that I have your group and the people in it to get me through the rest of 2020 and as you say, hopefully next year is going to be back to normal and we'll all do great.
[0:24:52.4] STEPHEN: Yes, well thank you again for joining us and I look forward to having you on the show again sometime in the future.
[0:24:57.6] JO ANN: Thanks.
[CLOSING CONVERSATION]
[0:25:02.2] REBECCA: Well, we want to thank Jo Ann again for coming on the show, for letting us pick our brain about how she sets goals and how that impacts her business and I really hope that you got a lot out of this episode as much as I did. I know that I was thinking through some things as a result of what she said and thinking about how that might change, how I set up my own goals moving forward and so on that topic, I really want to encourage you not to just listen to this episode and then let it kind of drift out of your podcast feed.
But then and not think about it anymore but really set some time aside to think through the things that you've learned from this episode or that you know about goal setting in general and work on some goals for the upcoming weeks or months. I know that this is a great time of year to be thinking about what you want your 2021 to look like. It could be that you're like me and the thought of even trying to plan for an entire year after the year that we've just had seems ridiculous.
I don't know how to even set goals for 2021 after what happened in 2020 but it's still a good exercise and at the very least, be thinking about what you want your Q1 to look like in 2021 but set some goals that you can look back on in the next few weeks or months and see how you've made progress and that's really the best way to make progress in your FBA business is to set goals and work towards them. Also wanted to let you know, another great tip as I said, Jo Ann is a member of our Full-Time FBA Facebook group.
She's an active member in that group. This is a little tip that if you are just looking for some extra education on your FBA business, go to the Full-Time FBA group and put her name in the search bar. Do a search for her name and see basically anything she has posted is going to be helpful if you are trying to learn more about FBA or if you are looking for ways to improve your business. If you want to niche down into the topic that we're doing today, search her name and goals because in the past, she has made quite a few posts about her goals.
Either for the month or the quarter in times past and they're very helpful. They are detailed, she walks though her thought process and what happened during that time period and it is really educational. So, do that. If you're not a member already of the Full-Time FBA Facebook group, you can go to fulltimefba.com/Facebook and once you get to the page where it's asking to join the group, you're going to be asked some questions, answer those questions and we'll look into getting you into the group.
And if you are wanting that link or any other links, be sure and check out the show notes for this page. We are also going to have a transcript of this episode if you're wanting to review it or look at anything else that Stephen and Jo Ann talked about again in the future, that's going to be at fulltimefba.com/64, the number 64. And as we are winding down this episode today, I want to read you a recent review that we received for the podcast. It is a five-star review from Ian970.
And it says, "Amazing podcast. Full of good information and not a lot of fluff. Episodes are short and to the point, which is nice." And we thank you for that review that is short and to the point and also very nice and just so you know, we make an effort to try to keep our episodes short because we know that your time is limited and we want to pack as much information into a short amount of time as possible, so thank you for that review.
If you would like to leave your own review, please go to fulltimefba.com/leaveareview. That is one of the best ways that you can help us here at the podcast because it will let other people know how to find us and it will help a lot of people to be able to improve their Amazon FBA business if they can find this podcast and hear the things that we have to say, hear the interviews with different people who are successful in their business and we really want to help as many people as possible to make a full-time income with part-time hours with Amazon FBA.
So that's all that we have for this week. Next week, please come back and join us. We're going to be talking about whether or not Amazon is trying to get rid of third-party sellers. Spoiler, they're not but come back and listen and see what we have to say on that topic. It is going to be interesting and we look forward to being with you then.
[OUTRO]
[0:29:10.3] ANNOUNCER: That is all for this episode of The Full-Time FBA Show. So, head over to fulltimefba.com/podcast, where you will find the shownotes and links from this episode. While you're there, subscribe to our newsletter where you'll get several free downloads of our popular and helpful Amazon FBA resources including a free e-Book. Now, take action on what you have learned today so you can find success at turning part-time hours into a full-time income with Amazon FBA.
[END]