Did you know you could actually buy items directly from Amazon and flip them back on Amazon for a profit? Today I'm talking with online arbitrage expert and seasoned Amazon seller Jo Ann Zimmerman. The former teacher discusses how she first learned about selling on Amazon, experimenting with private label selling before discovering her niche in retail and online arbitrage. Jo Ann talks about her favorite OA strategy, Amazon flips, and why they are such a lucrative opportunity.
She also covers her tried-and-tested strategies for finding items on Amazon and other platforms to resell on Amazon, as well as other factors to consider when deciding to compete with Amazon. You'll also learn today about how you can use OA deal lists to help you source inventory and how newer sellers can overcoming the obstacle of being gated from selling more items on Amazon.
Listen on the podcast player below. 

Like what you hear? Tell a friend… and be sure to leave us a rating and a review. Here's how.
Key points from episode 39: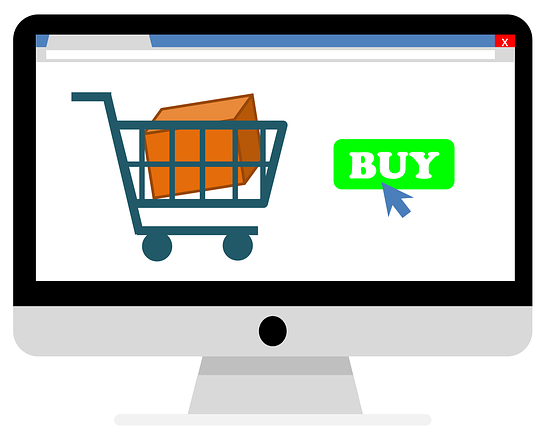 How our guest, Jo Ann Zimmerman, expanded from selling books to ultimately earn a full-time income selling on Amazon selling almost anything.
Learn what is meant by "Amazon flips" and why it is such a promising opportunity.
Strategies for finding items on Amazon and other websites to resell on Amazon.
The Amazon flips mistake that could put your account in jeopardy (and how to avoid it).
Competing against Amazon and winning.
How to use deal lists to help find more inventory to sell on Amazon.
Following rabbit trails—the most effective way to find deals that others aren't finding.
Jo Ann's solution for those concerned about being restricted from selling items on Amazon.

And more!
Links and resources mentioned in this episode:

Use coupon code FULLTIME30 for $30 off the above Amazon Flips course.
Newbie Nuggets Deal List (RETIRED)
Book recommendation: Online Arbitrage
Book recommendation: How Not to Be Wrong
Right-click here and save as to download this episode to your computer.

More Episodes from The Full-Time FBA Show podcast:
Don't miss an upcoming episode! Subscribe, download episodes, and review The Full-Time FBA Show:

Amazon Flips Video Course
$30 off with coupon code FULLTIME30
What if your top inventory supplier ended up being Amazon itself? It's totally possible for you to find an endless amount of inventory to sell on Amazon – directly from Amazon!
Now, there is a specialized art to buying items off of Amazon in order to sell them back on Amazon, and this course teaches you everything you need to know to succeed with this online arbitrage strategy.
Use the coupon code FULLTIME30 and save $30 off the cost of this course! Find out more details about the Amazon Flips course here.

Back to the main page for The Full-Time FBA Show

Episode 39 Transcript: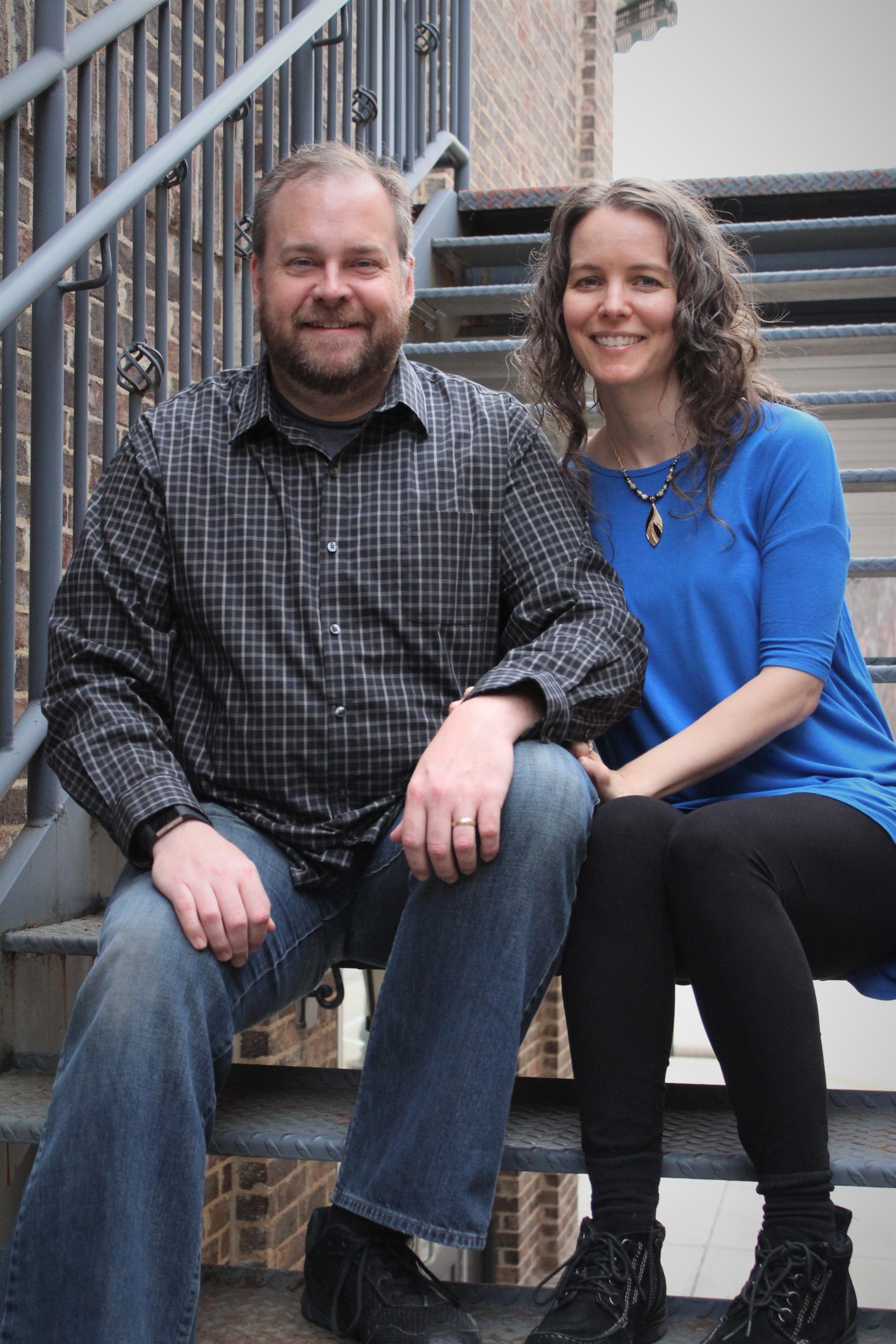 [INTRODUCTION]
[0:00:01.8] ANNOUNCER: Welcome to The Full-Time FBA Show. In each episode, it's our goal to help you turn part time hours into a full-time income, selling almost anything on Amazon. Now, your hosts of the show, Stephen and Rebecca Smotherman.
[INTERVIEW]
[0:00:20.5] REBECCA: Welcome everyone to the Full-Time FBA show. This is episode 39 and today, we have a great interview for you with Full-Time FBAer, Jo Ann Zimmerman. You're going to really enjoy this interview. I loved hearing her perspective on so many different things including Keepa, how the Buy Box works on Amazon, how to get the Buy Box in certain situations and she really does a great job of explaining Amazon flips and I learned a lot from listening to this interview between her and Stephen and I really think you're going to – also, you may want to take notes and you may want to be on the look out for more information from Jo Ann in the future.
Let's get right into that interview that Stephen did with Jo Ann Zimmerman.
[INTERVIEW]
[0:01:09.7] STEPHEN: All right, I'm here today talking to Jo Ann Zimmerman and I've been meaning to talk to her for a long time on the podcast and I'm really glad for us to finally get together today. Jo Ann brings a wealth of knowledge when it comes to selling on Amazon and Jo Ann, I really appreciate you joining me on the podcast today.
[0:01:27.3] JO ANN: it's great to be here. Glad we did get together.
[0:01:30.7] STEPHEN: I see here, you've been selling on Amazon since 2015. How did you get things started? I know a lot of people like to hear Amazon origin stories because even though everyone has a different story, t here's still allot we can learn about our first steps when it comes to starting Amazon and finding our rhythm and our momentum going so what's your super hero origin story when it comes to selling on Amazon?
[0:01:53.5] JO ANN: Well, not quite as exciting as spider man but I started in 2015 as you say, because I am a recovering teacher. I've taught my whole life and I became aware at some point, I guess late in 2015 that a bunch of my students were keeping their text books at the end of the semester with the plan to sell them. I said, where are you selling fractional calculus theory and application text book? Who wants this, sweetheart? They told me, Amazon, you can get money for this on Amazon.
I said, really? I went home and over the years, I'd collected a whole bunch of text books from kids that just sort of walked away at the end of the semester and said, I'm done with this and I looked them up on Amazon and I thought wow, these really do sell for a good amount of money. I created my seller account and I listed some books and I think I had sold maybe 60 books by the end of the first month. I was absolutely hooked at that point.
[0:03:00.6] STEPHEN: Yeah, when you see how easy it can be, definitely can get really excited about the possibilities. You started with the books and where did things go from there, how did you expand because I know right now, you're making a full-time income with your Amazon sales. How did things expand from books?
[0:03:16.5] JO ANN: Yeah, once I realized I had this seller account and I could sell more than just books, I started looking into how I could expand that inventory and I sort of id it backwards, I looked into private label which I guess most people do later on in their Amazon career but I thought wow, okay. I could get my own product going and sell it on Amazon and I had – to be honest, really limited success with the first product and the second one was just a dud. I mean, it did not work for me.
I went back to selling through arbitrage which I had done, you know, a little of after the books, when I started listing things around my house like you do when you're getting started and then I used that capital to start the private label products that just didn't work for me and I found that what I really enjoyed and frankly was good at was sourcing arbitrage opportunities, retail, but mostly online. I mean, almost all of my stuff is online. I guess everybody's stuff is online right now.
[0:04:30.0] STEPHEN: Right?
[0:04:31.9] JO ANN: But even in normal times, I do a lot more online than I do retail arbitrage.
[0:04:37.6] STEPHEN: Yeah, I know a lot of people ask me if I've ever done any private label selling and you know, I've never gotten into private label before but I've seen some people can find success with private label for me. I personally like buying stuff that I can sell on Amazon that already has a proven track record. Instead of trying to find an item to bring to Amazon and try to find customers for that. I like stuff with the proven track records which is why retail arbitrage, online arbitrage and whole sale, that's my wheelhouse and so you said you need some retail arbitrage.
But mostly online arbitrage. I know one of the things that you love talking about and love doing is Amazon flips. Can you give us kind of a summary of what that is. Amazon to Amazon flips?
[0:05:18.7] JO ANN: Yeah, these are great, the reason that I think they're so profitable for me anyway is that a lot of people don't know how to do them and so there's less competition and you know, we've all had the experience of finding a great clearance item at Walmart or target and by the time you get it into the warehouse, there's 20 other people who found it too and so you know, there goes your profit.
It seems like people just don't have the inclination for whatever reason to source from Amazon. And more importantly, they don't want to compete with Amazon. Flips I find there's a lot less competition. When I do find an opportunity like that, I will say, as with all of my online arbitrage, the real secret to success is not to go too deep on that stuff.
Because you are competing with Amazon a lot of the time. Sure, they may go out of stock but they may not and you're going to have to compete against them, you need plenty of profit margin and you need to limit the number of units that you buy. I remind myself constantly, when something that I bought just takes off and I sell them before they even are officially in the stock that wow, I should have bought more of those and then I say no, I would rather regret buying too few than too many.
[0:06:38.6] STEPHEN: Yeah, absolutely. When you buy too many, a lot of the times yeah, you're stuck with the extra storage fees and then if the price tanks, you know, yeah, you just don't like the fact that you have to break even or even sometimes lose money on something by going too deep.
[0:06:52.9] JO ANN: Plus, my money is tied up, you know.
[0:06:55.8] STEPHEN: Yeah, how does one go about like finding items on Amazon to buy in order to sell. I know there's different options and different strategies and stuff. What are some of the ways that you've been able to find items right there on Amazon, when you buy them?
[0:07:11.2] JO ANN: Probably the easiest place to look is on Keepa, you're really the Keepa guru as far as that goes. I mean, I don't know anyone who knows more about Keepa than you do. You're familiar with their deals page and by going there and searching by category and you have all sorts of filters that you can use. Right on the Keepa page, you can find products that for whatever reason, Amazon has discounted below where it is normally sold by a certain quantity and resell them.
Honestly, once I do that with the product then I go and I set an alert so when the price on that item drops again which many times it will. I get notified and can buy more before they're sold out and so this is in a weird way kind of a re-plan for me now. Amazon flip because I'll keep getting that email maybe every two or three months that Amazon has once again dropped the price on some vitamin that normally sells for 29.99 down to 8.99.
Because Walmart or Target did and matching the price briefly. You have to grab those quick. I love setting the alerts.
[0:08:25.7] STEPHEN: When you find out that Amazon is selling at a lower price because another website might be selling it, do you try to go find it at those websites as well?
[0:08:33.1] JO ANN: Absolutely because amazing frequently has a limit to the number that you can buy at that price. Two or three is the quantity limit because I cannot buy it with a prime account, I have to meet a dollar minimum to get the $25 minimum to get free shipping. If they've cut their price to 4.99 and they're only going to let me buy four, then shipping is really going to hurt my profits so then I'll go get it at Walmart or Target and maybe buy eight or 10 at the most, don't be piggy Jo Ann, and then send them in.
[0:09:04.6] STEPHEN: Yes, talk a little bit more about not buying it with your prime account. Tell everyone who is listening why that's important?
[0:09:10.6] JO ANN: Because that violates Amazon's terms of service and I do not want to be suspended or banned from selling on Amazon that is a big no-no. Do not buy anything from Amazon to resell on Amazon with a Prime account. That goes for woo too and other Amazon subsidiaries, pardon me. Like Whole Foods, don't do it at Whole Foods either. You don't want to get in trouble with that.
[0:09:34.7] STEPHEN: Absolutely, yeah. I mean, the Amazon terms of services is something most people just might be like yes, I agree, I'm not going to actually read it, I'm going to agree to it and I'm going to move on which is not a good business move at all, you are agreeing to something so make sure you know what you're agreeing to and that's definitely a big deal.
You talked a moment ago about competing with Amazon. A lot of people don't like to compete against Amazon. How do you know when the right times are to compete against Amazon and when the wrong times are. Talk to us a little bit more about that?
[0:10:06.1] JO ANN: Well, there are the technical indicators you can look at. I think you may talk about this in your Keepa course and they now had given us even more tools with these statistics box to look at to see how exactly how often Amazon goes out of stock on an item, how much Buy Box sharing goes on, who the other sellers are that have had sales and when , how much the other selling had to discount his or her price to get the Buy Box and so on. Those are good technical factors to look at.
But there are other factors as well that in my experience over the years determine how much sharing there will be. First of fall, I Know there's a lot of numbers floating around out there and I don't know that I'll ever be sure, maybe you have a way of knowing but I'll never be sure which number is accurate in terms of how many purchases occur outside the Buy Box, what percent happen outside the Buy Box.
When I compete with Amazon and I look, in their dashboard and see how many times I was in the Buy Box for a particular item, it does not match how many sales I got. I do get sales out of the Buy Box when I compete with Amazon. What I think maybe going on is that if my inventory is closer to the customer that they are taking my inventory and sending it even though it didn't technically come from me in the Buy Box.
I think that's a possibility. I can't prove that but there's a discrepancy in those numbers, I definitely get more sales than my time in the Buy Box appears to be when I compete with Amazon and I can usually track that because a lot of times, I'm the only seller. It's me and Amazon because a lot of people don't like to do it.
[0:11:55.5] STEPHEN: I used to be that way too but yeah, using Keepa and if you're listening to this and you've never heard about Keepa, I talk about it all the time but Keepa is a service that tracks the pricing history of almost every item on Amazon, absolutely no charge and then if you do want to sign up for a subscription, you get even more information with the sales rank history to see how the sales rank has changed over time with the Buy Box pricing history, Buy Box prices and so much more information that's included with the subscription model.
The Keepa information that Keepa provides for us just continues to grow and helps us make better sourcing decisions and so yeah, I have an entire module in our Keepa course about competing with Amazon, the right times to do it, the wrong times to do it and yes, there is just some information that we can use to make a better sourcing decision, thanks to Keepa.
You mentioned before about not knowing exactly how much percentage of sales come from the Buy Box, the last thing I actually heard form Amazon directly, I think it was toward the middle of 2019, I got an email from Amazon telling me to adjust my prices so that I can get the Buy Box more often and in that email, it said.
Of course Amazon doesn't call it the Buy Box, they call it the Featured Offer.
[0:13:09.7] JO ANN: Featured Offer, right.
[0:13:10.4] STEPHEN: Yeah, they said that around 80% of sales come from the feature offer. Now, I don't know how accurate that is but t hat's at least what Amazon told us when they send out their emails. I feel like that's probably just going up higher and higher. There's a few number of people who know that somewhere else on the Amazon sales page says, yo know 46 other offers starting at this price that you can link to and click to and see the other offers but yeah, most of the sales come from the Buy Box, you know, if you look and you can see that Amazon's always in stock.
Usually, if Amazon goes in and out of stock, you know, I'll try to compete with Amazon because I'll know they'll go out of stock but if Amazon's ins tock all the time, what are the main indicators to you that shows you that this is something I want to compete against Amazon for.
[0:13:58.6] JO ANN: Well, there's the Buy Box percentage as well that you talked about. That's definitely something I would look at. Also, how many other sellers are there and how much profit margin do I have? I mentioned earlier that for some vitamins, there's one particular brand of vitamin that Amazon frequently drops their price quite a bit to match Walmart and it goes from the 29.99 to the 8.99 that we talked about it, a small and light doesn't go in the small and light program because it's over $15 but it's a small and light item, fees are very low, I end up getting 21 and change for something that I paid 8.99 for. If I stay at Amazon's price.
But if I drop my price to 25 so that non-prime sellers will still be able to buy it and get free shipping. Amazon will give me the Buy Box. I have enough profit margin to do that. That's another thing that I look for is I'm not going to buy something that only has a 40% ROI if Amazon's always in stock because I'm going to have to cut my number a lot to get the sales maybe and I won't have the room and may I just say here, if I see one more seller price to 24.99.
This is my personal pet peeve, don't do it.
[0:15:26.9] STEPHEN: Yeah, me too. In fact, every once in a while since I use a repricer, you know, try to make sure that none of my repricing is 24.99 at the minimum or somewhere around there, even if you're not using the repricer, it's good to go in your inventory and sort your inventory from least to highest in regards to price and then find out if you have any items priced around that $25 mark and if there's anything under it just a little bit. Bump it up baby.
[0:15:54.5] JO ANN: Absolutely.
[0:15:56.6] STEPHEN: I know with your skills of being able to find these items that you can buy on Amazon to sell on Amazon and also buying on other sites to sell on Amazon when it comes to online arbitrage, you've even been able to put together a deal list for others that help them find inventory. Give them a good starting place, can you tell me a little bit about your deal list that you offer and what makes them different from others?
[0:16:22.3] JO ANN: Sure, the first ones that I came out with as you know were the rabbit hole riches list that are still going strong, very popular, they've been going on for maybe a year, a little over a year, there are two lists, they're exactly the same in terms of the kinds of deals and so on, there's just two because there was more interest than the number of people I could fit on one list. They're both limited to 30 people each so that the deals don't get saturated.
I think if you have too many people on the same list that it's not good. The way I source those items is a little bit different, you and I have been doing this long enough to remember Chris Green's book Online Arbitrage which is what got me started. The book itself I think although he hasn't updated it too much recently is still a fantastic resource for new people in online arbitrage and you know what? I read it once a year still and I pick up something that I either missed or forgot. A lot of the specific tools may be different but his approach is absolutely right on and that's why I named it Rabbit Hole Riches because I find the deals following rabbit trails.
That to me is the most effective way to find deals that other people are not finding and that you have a chance to make some good money on.
[0:17:45.6] STEPHEN: Yeah, it is definitely a unique deal list because I feel like a lot of other deal lists are using certain type of sourcing tools that other people have access to and so you're finding unique leads that are not on other deal lists or that other people aren't finding.
[0:18:00.0] JO ANN: I think that is the case. That's the feedback that I've had from the people who are on or have been on the list over time. So I am very happy that they've been well received and it is just a situation where I find far more inventory than I can possibly buy myself. You know maybe –
[0:18:19.6] STEPHEN: Isn't that a great problem to have?
[0:18:20.9] JO ANN: There is always more inventory than there is cash. If I were Bill Gates maybe I could buy it but sadly I'm not. So, it is great to have another way to share that information through the lists.
[0:18:36.7] STEPHEN: What do you say to people or what resource do you give people when they're like, "Well, I'm a new seller and I'm gated for most of these items" I know you have a solution for people who are worried about not being approved to sell that many items on Amazon.
[0:18:50.9] JO ANN: Yeah that has become more of an issue over time. You know back when I started in 2015 pretty much everything was wide open and over time it has become a little more difficult for newer sellers with the restrictions. So, as I got feedback on that, I decided to create lists just for new sellers and that is the Newbie Nuggets lists. So it is very similar in terms of the kinds of deals that are on there. I find them the same way but the issue for me was, "Well how do I know if a new seller is going to be approved to sell this category or this brand?"
Because my account can sell anything although I am still never able to get approval for Crayola for some reason but apart from crayons I can sell pretty much everything. What I do is I have to separate VAs with two separate new seller accounts that have not requested approvals for anything and I check all of the deals through them. Now, I got to be honest that's not a guarantee that every seller is going to be able to sell every item on the list because it's just not the way Amazon works as you know.
So, I would say from the feedback I've gotten so far on that list, if there are 12 deals people can usually sell 10, which is pretty good for a new seller. I would say for the Rabbit Hole Riches lists, a new seller would not be able to sell that many. It would probably be more like half.
[0:20:24.5] STEPHEN: Right and I can attest. I have been through your deal lists and I've gotten the lists and I have found items to purchase online, make a really good amount of profit from them and the cool thing about deal lists is that some of them turned out to be replenishables. I mean there are certain ones that I still go back to my previous lists and look things up. Every once in a while, the price is low enough that it is profitable for me and so I am able to reorder.
In fact, there is one item in particular I reorder every month and have been for months and months now and so I can attest to the quality of these deal lists. If you're listening to this and you're like, "Well where can I find these deal lists?" we'll have links for you on the show notes page. If you go to fulltimefba.com/39 because this is episode 39, we'll have links to these deal list and all the resources that we have been talking about.
Let's talk again a little bit about Amazon flips. You have a course focused 100% on Amazon flips. Can you tell us a little bit about that course?
[0:21:24.1] JO ANN: I do that is something that again came from the deal list. People had asked me for some different sorts of trainings and one of the things that became clear was that a lot of people were confused about how to do Amazon flips. For instance, sometimes something from Woot would show up on the deal lists and I would try to explain. This is an Amazon company, you can't use your Amazon prime account to buy it. You know here is how you have to go about doing it.
It is like the flip and they would say, "What's a flip?" it became clear that there was a lot of confusion out there about how to do flips and it is such a wonderful opportunity that I said, "Okay, so I should put this course together" and it has the clever name Amazon Flips. So there is no confusion about what that particular course is about and it starts you know at the very beginning with the rules because not using your prime account is not the only rule.
You can get yourself into serious trouble if you don't follow all of the rules that have to do with Amazon flips and then it walks you through real examples with real deals that I have bought and shows you how the price went down, where I found it, maybe it was on Keepa. Here was the price drop, here is where I found it somewhere else and how I found it somewhere else on Target or Best Buy or whatever. I bought it, I sent it in, what my ROI ended up being how I calculated that and so on.
Then some other things that you need to know to be successful with Amazon Flips such as competing against Amazon because in addition to looking at the technical factors that we discussed that is huge. The information from Keepa, there are other things that you should be looking at when you make the decision to compete or not and once you do decide, how do you win? What strategies can you use? You know there is more than one way to skin the cat when you are competing against Amazon.
So, it covers all of that information and then because I am a teacher, there is a quiz in the last module that is somewhat interactive and it helps you work through again, real examples of should you buy this or should you not buy this to flip and why. I think people have found it to be helpful.
[0:23:48.0] STEPHEN: Yeah I think something like that really helps solidify that wait, okay I have actually learned what I actually need to learn. It gives you the confidence to go forward and if you don't do well on the quiz, watch a few of the modules again and take action on what you're learning and take the quiz afterward and you'd be able to have that confidence to go forward because once you put your money on the line, things get real.
So, that is a really great thing. At the beginning of the episode you said you are a recovering teacher and I can attest to the fact that you are a great teacher. I have watched some of your video modules and how you present things is a very clear, concise, understandable, no fluff content that is focused on bringing about results. So I really appreciate the way you teach. I think everyone listening here too would as well. So if you are interested in this Amazon Flips course and you are listening to this, we have a special coupon code for you.
If you go to fulltimefba.com/39 that is the show notes page, we'll have a coupon code on there for $50 off the Amazon Flips course. I appreciate you Jo Ann for offering this coupon code to our listeners.
[0:24:53.5] JO ANN: Well, I am very happy to do it. I think the Full-Time FBA group is the best group out there as far as selling on Amazon is concerned and it is because you and Rebecca are real. You don't put stuff out there just for the sake of having an audience. You really are concerned with doing things right, helping people do things right and the group itself I think like the Facebook page group helps each other. In my experience over the years, I've been in and out of other Amazon Facebook groups that I did not feel good about. So, I want to thank you and Rebecca for maintaining such a good group.
[0:25:37.7] STEPHEN: Well thank you for saying that. That means a lot to both Rebecca and I because we definitely work hard on making sure that is a positive and encouraging place to ask questions and learn. If you happen to have a sarcastic bent to your humor, we just ask that you are kind about things and we don't let things get out of hand very quickly and overall, we try to make sure it is a safe place for everyone to ask any type of level question.
So I appreciate your words on that telling us that we are doing a good job of making sure that our group is that way.
[0:26:09.2] JO ANN: Well, it is. So thank you.
[0:26:11.5] STEPHEN: Yes, all right before we let you go we got the lightning round. We've got three questions for you. You can answer them as quick or as detailed as you want. Are you ready?
[0:26:19.5] JO ANN: I'm ready.
[0:26:20.6] STEPHEN: All right, so question number one, what is your favorite thing to do when you are not working on your Amazon business?
[0:26:25.5] JO ANN: I am a fiendish knitter. I've been doing it since I was 12 and my grammy taught me how to knit. So that is a long time and even here in Philadelphia when it is 88 degrees in June, I've got a pile of wool on my lap and I am knitting.
[0:26:40.8] STEPHEN: How do you knit fiendishly? I am kind of scared.
[0:26:44.0] JO ANN: I knit fairly quickly. People who watch me are like, "Wow, you are not even looking at what you are doing" you know I am watching TV and I am knitting so.
[0:26:52.8] STEPHEN: That's awesome. I love that. The second question, what non-Amazon book are you reading or have read that has impacted your business?
[0:27:00.2] JO ANN: I recently finished a book that my oldest daughter gave me for Mother's Day. It is called, How Not to be Wrong, and it is by a math professor and being the geek that I am, I enjoyed all of the numbers that he was putting out there and it really inspired me to be more mindful of all of the numbers that maybe I was too fuzzy about in my Amazon business. It is not exactly an accounting book. It is more of a math book but there's just so many ways to go wrong if you don't pay attention to your number that it got me focused on my numbers again and I'm happy that I am doing that.
[0:27:46.4] STEPHEN: Yeah that sounds intriguing. I know the whole concept of knowing your numbers in your Amazon business or any business can really help you ramp up the success path or ramp up the failure path if you're not understanding those numbers. So that sounds like a good read and then the last question for the lightning round, what are you most excited about when it comes to the future of Amazon?
[0:28:06.4] JO ANN: I think that there is just so much potential for more than anyone of us maybe is doing at any one time. For instance, in addition to the arbitrage stuff that I do I am also involved with Merch on Amazon and Kindle Publishing. So I think there is just going to be more and more opportunities like that going forward where we can expand.
[0:28:33.2] STEPHEN: Yeah that is awesome. I know that one of our previous podcast, Rebecca and I were just saying how Amazon just continues to expand and give opportunities for third party individuals to use the Amazon platform to help make some money and I know they'll continue to come up with really code ideas and the thing I like about Amazon is that they try stuff, not sure if it will work and if it sticks, awesome. If not, they've learned lessons and then move on to something else. It gives us that opportunity.
[0:28:59.2] JO ANN: For anyone with the ambition to have their own business, you couldn't find a better place.
[0:29:06.3] STEPHEN: Absolutely, that's why we love selling on Amazon and we'll continue to as long as we can. Well thanks again for joining me with this podcast. I want to have you back on the podcast because I want to talk about goals. You have in our Facebook group some really inspiring goal posts, not the kind from football but some Facebook posts focused on goals and I know in 2018, you posted once a month your goals and updates.
In 2019, you started posting once a quarter and so maybe we can have a podcast episode sometimes towards the New Year where we can talk about goals and a lot of people love making goals in the New Year. Would you be interested in coming back on the show and talk about that?
[0:29:44.1] JO ANN: Absolutely. It will help me keep on track too.
[0:29:46.8] STEPHEN: Exactly, that accountability. So thanks again, is there anything else that you want to say or let everyone know where they can find you if they want to follow you?
[0:29:55.8] JO ANN: You can find me in your Facebook group.
[0:29:58.4] STEPHEN: Yeah, if you want to join our Facebook group, it is a free group to join, fulltimefba.com/Facebook. We just ask three questions to prove that you're a good fit for the group that you're not a spammer or a robot but it is real quick and simple, usually get approved within 24 hours for the group and then it's a safe place to be and Jo Ann is there and she is an active member in the group probably one of the most active, posting some really great things to help others and answering people's questions as well. So I appreciate your involvement in our Facebook group.
[0:30:28.6] JO ANN: I enjoy it immensely.
[0:30:31.0] STEPHEN: Well, thanks again for hanging out with me today and man, I can't wait for our next interview when we talk about goals.
[0:30:37.2] JO ANN: Sounds great, thanks Stephen.
[END OF INTERVIEW]
[0:30:42.3] REBECCA: Well, I hope you enjoyed that interview as much as I did. I hope you're able to gain some new information about selling on Amazon and how to use Keepa, how to get the Buy Box more often and even how to do Amazon Flips if you have never tried that before. I know I learned some things that I am wanting to put into practice. So be sure if you need to take any more notes from it or see the transcript for this episode or any of the links that we talked about, be sure and check out fulltimefba.com/39 and that will take you to the shownotes for this episode.
[0:31:14.3] STEPHEN: Yeah, it was a really fun interview getting her on the phone. I already want to make sure we get her back on The Full-Time FBA Show in the future. So be looking sometimes later on for another interview with Jo Ann and she brings even more really, really good stuff.
[0:31:28.1] REBECCA: All right, well we look forward to being back with you next week for The Full-Time FBA Show. We'll be on episode 40 and that will be the week that we celebrate our 7th bloggiversary at The Full-Time FBA Blog. So you don't want to miss that episode.
[0:31:42.2] STEPHEN: Yeah, I don't know if you know this or not but bloggiversary is a word because we made it up.
[0:31:46.9] REBECCA: I don't know if we made it up but –
[0:31:48.4] STEPHEN: Well, we'll take credit for it. Just kidding. No bloggiversary, yes seven years of blogging Full-Time FBA because the cool thing is we've been able to turn part time hours into a full-time income with Amazon. So if we're only spending part time hours on our Amazon business, we have all of these other hours that we would love to fill up with our blog and making videos and doing this podcast and in next week's episode, we want to share with you the three main keys that had helped us have success with our Amazon FBA business. So we can't wait to share that with you.
[OUTRO]
[0:32:21.6] ANNOUNCER: That is all for this episode of The Full-Time FBA Show. So head over to fulltimefba.com/podcast, where you will find the show notes and links from this episode. While you're there, subscribe to our newsletter where you'll get several free downloads of our popular and helpful Amazon FBA resources. Now, take action on what you have learned today so you can find success at turning part time hours into a fulltime income with Amazon FBA.
[END]