Today's post comes from my wife, Rebecca, who will write on this blog from time to time. Her post is full of great tips for all of us busy entrepreneurs.
Part of the way we're able to make full-time FBA a possibility for our family is by strategically planning our time each week. One way I contribute to our FBA business is by sourcing once every few days. With four boys in our family, I have to a lot to keep up with around the house — and as a freelance writer, I have writing projects that require my attention also. But Stephen and I have figured out some ways to get me out of the house and sourcing on a regular basis by combining my business shopping with other errands or social activities.
I'll share with you a few ways I work sourcing into my schedule, and then I'd like to challenge you to come up with one new way you can source this week. Try the new addition to your schedule for a month or two and see if it adds new products to your inventory on a regular basis.
1. I combine sourcing with my regular household shopping.
Across the street from the grocery store where I shop for our family is a Target. When I do my weekly grocery shopping, I try to give myself an extra half hour or so in my schedule to run into Target and scan their clearance shelves. Sometimes I find stuff to buy for FBA, sometimes I don't — but the Target is right on my regular route anyway, so it doesn't hurt to stop and look. A couple of weeks ago, I took about 30 minutes to scan clearance items, filled half a cart, and spent $50 on items that will sell for $150 on FBA, for a profit of $100. Not bad for a half hour of work on my way to buy our groceries!
2. I combine sourcing with my regular social outings.
Every Thursday I meet a friend to discuss books over a cup of coffee. Her house is in a different part of town from where I live, so it gives me the opportunity to visit thrift stores I don't always pass on a daily basis. Depending on how much time I have, I plan to visit 1 – 3 thrift shops in that part of town after our coffee date. Again, I just make it a point to work that extra sourcing time into my schedule that day.
3. I combine sourcing with fun activities with my husband.
Stephen and I like to go out for different types of international cuisine, but there aren't a lot of options close to where we live. Every 4 – 6 weeks, we schedule a day to drive to a nearby town, eat a new type of cuisine for lunch, and visit thrift shops near the restaurant. We plan our route ahead of time so that we can make the most of the day — usually we're able to source at 5 – 8 thrift shops before or after our lunch date.
At other times we've sourced on the way to visit out-of-town relatives or while driving an hour away to pick up someone at the airport. Take a look at your regular activities and do a search for thrift shops or retail stores with clearance sections in the nearby area. Then take a look at the irregular activities that pop up on your calendar but take you to a different part of town or even the state — do searches for thrift shops in those areas to maximize the benefit of the time you're spending on the road. If you're already having to make a two hour round trip, why not leave a couple of hours early to get some sourcing done in a fresh area while you're at it? You're likely to find items that will at least pay for the gas for your trip, or even a great deal higher profit.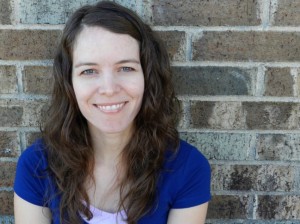 We'd love for you to leave us a comment. Are there ways you work sourcing into your non-business-related activities each week or month? What new ways are you planning to add sourcing to your schedule in the coming weeks?