We all want to get more things done in our Amazon FBA business, right? I mean the more we get done the more we can achieve and the more profits we can make, right? Not always. In fact, "busy" almost never equals high productivity.
It can be frustrating for an Amazon seller to put hours and hours of work into their Amazon FBA business and not have much to show for it in their disbursements. To make things worse, we can get distracted with reading new blog posts, watching new videos, and checking FBA Facebook groups for tips that all tell us to "do something new." At the end of the day, the list of things you need to get done seems to grow longer and longer.
One of the core strategies to finally make a full-time income with Amazon is to master your mindset, and one of the most important mindsets is the power of focus. We are distracted so easily, but being able to harness the power of focus can be a game changer in our lives.
Here's how to FOCUS and put yourself on a faster path to success: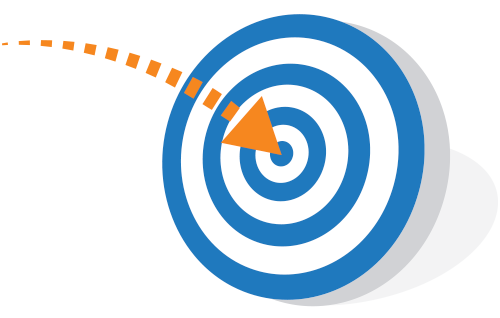 1. Create high impact goals – Before you start planning out your activities, you need to know what you want to accomplish. Some goals need to be long-term so you know the destination you want to eventually end up at, but other goals need to be "bite sized" short-term goals you can realistically accomplish. If you only set long-term goals, then you'll get overwhelmed with what you need to do next, and you won't really get anything accomplished. To get some help with creating goals, I suggest you follow the S.M.A.R.T.E.R. goals framework.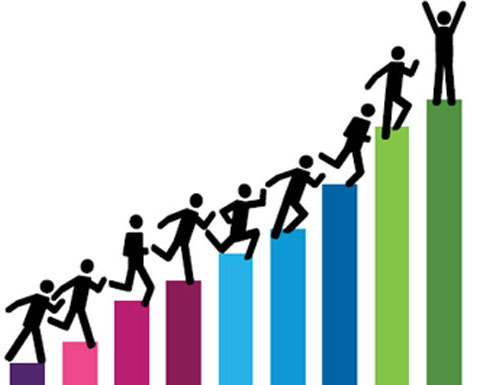 2. Plan out your steps – If you don't have a step-by-step plan, then you'll need to create one. Ask yourself, "What do I need to do now that will have the highest impact today in reaching my goals?" Your answer to that question is what you need to focus on first. It's ok if you don't know all of the steps you need to take. Many successful Amazon FBA sellers figure things out as they go, but there is nothing random to the process. Create a plan, and then be ok with it if you need to adjust the plan according to the results. One of the great things about investing in a course like JumpStart Amazon or Next Level Amazon is the fact that the plan is already figured out for you. You just take the steps laid out for you in the course.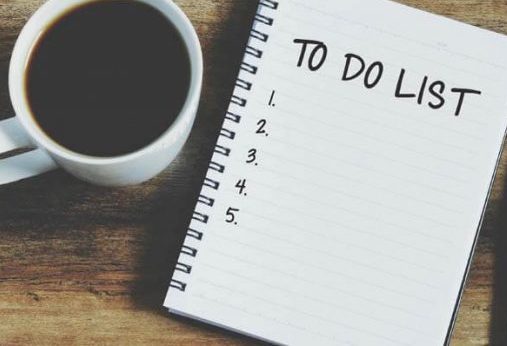 3. Plan out your daily activities – Ok, so you know most of the steps you need to take; now it's time to plan out what you'll do each day. It's important to plan out your day well in advance. One reason we lack focus is because we don't have our actions planned out ahead of time. When we just show up and decide in the moment what we want to work on, then we're in deep danger of getting distracted. In fact, it's best to plan out your day the day before, when you're not tempted by everything else in life that will try to distract you.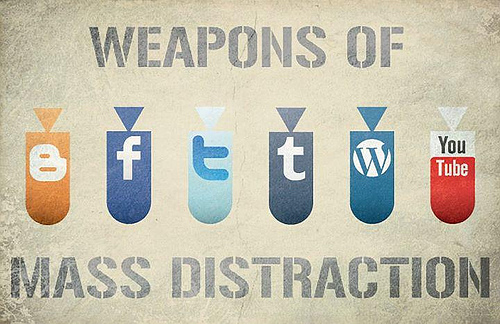 4. Avoid distractions at all costs – Cal Newport, author of the book Deep Work (I loved this book, by the way), says that unknowingly many of us are addicted to distractions. When we take on the point of view that we are fighting an addiction, it's easier to see that distractions are not just something we need to deal with, but are a mind-stealing, profit-taking monster we need to face head on and defeat. Cal goes on to say, "Efforts to deepen your focus will struggle if you don't simultaneously wean your mind from a dependence on distraction." We all know what our distraction weaknesses are, so name them and fight them to the death.
I love to use acronyms when I teach people about how to make a full-time income selling on Amazon, and the topic of focus is no different. Let's take a look at the letters that are in the word "focus."
F O C U S = Follow One Course Until Successful
Check out the following example of poor focus versus amazing focus. I want to introduce you to Bob from Bakersfield and Betty from Boston. Both Bob and Betty are Amazon sellers who want to make a full-time income, but they are going at it completely different. Let's break down what's really going on here: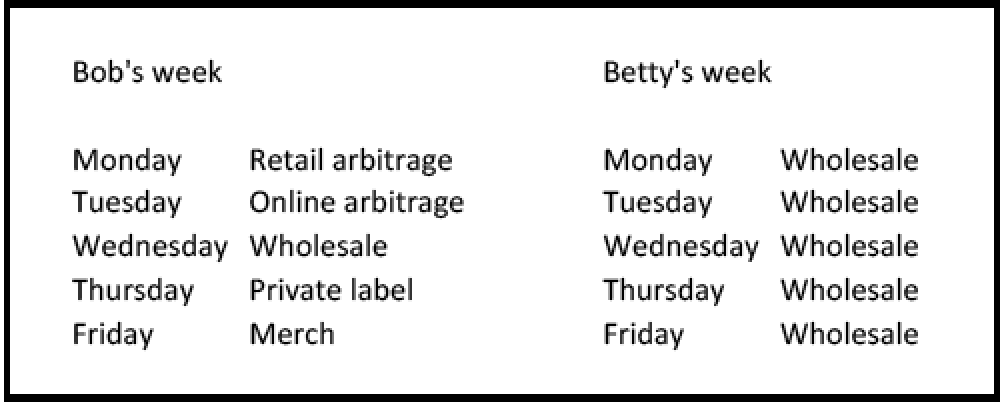 If you had to guess who here is going to find success faster, who would you pick? Hopefully the answer is obvious. Bob is scattered in his activities. Sure, he's focused on multiple Amazon strategies, but he's only getting one day's work in on each different strategy. Betty, on the other hand, is focused on one goal and is not going to stop until she finds success. Betty is following one course until successful.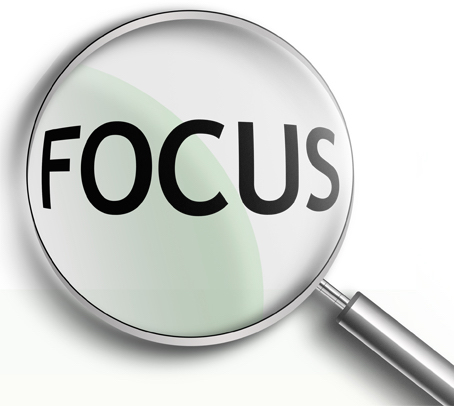 The power of focus is applicable in many areas of your life, not just your business activities. It's also a game-changer when it comes to learning new things. Focused learning is all about information mastery. Scattered learning is information overload.
If you find yourself experiencing overwhelm in your FBA business, you need to take a step back and see how your learning or your business activities are scattered. Ask yourself how you need to focus in order to eliminate the overwhelm — what one thing do you need to focus on in your business in order to get the most results?
Now, I'd love to hear from you. What things are distracting you most in your Amazon FBA business? Do you have a plan for how to destroy those distractions? What strategies do you use to stay focused on the tasks you need to get accomplished?
*Updated for 2022

Next Level Amazon
Make a Full-Time Income With Only Part-Time Hours via Amazon FBA
If you're looking for a step-by-step process on how to finally turn part-time hours into a full-time income with Amazon, then check out our course, Next Level Amazon: Make a Full-Time Income With Only Part-Time Hours via Amazon FBA.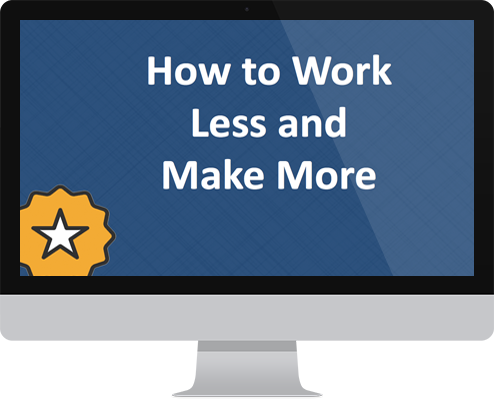 You see, successfully running an Amazon FBA business doesn't just happen on accident. In fact, there are six proven steps to finally making a full-time income with only part-time hours via Amazon FBA. If you're tired of not seeing the growth you expect in your Amazon business, then I highly recommend our course, Next Level Amazon.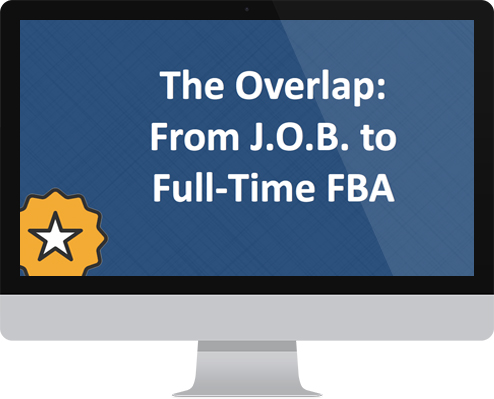 In Next Level Amazon, I outline everything you need to know in order to work less, but make more take-home pay. It's a strategy that has helped so many people go from working 60-hour weeks just to make ends meet… to truly only working 20 or so hours each week, while still bringing home a full-time paycheck.
Reminder: The 2023 Enrollment for Next Level Amazon closes down in only: