A great way to make money through reselling on Amazon is to source clearance items for your business. But how do you make the most of this strategy and what are the things to keep in mind as you go about it? Never fear, we have you covered! In this episode, we give you all the best tips for sourcing clearance items in both retail and online stores. We look at four tips for finding more items on clearance, things to be wary of when sourcing, maximizing your profits, and more!
There are a few tricks that can really move the needle when it comes to your profit margins, so making sure to investigate all possibilities is highly recommended. Sometimes a great opportunity can be just out of plain sight, and with the right questions and tools you can find a great deal and make a clever purchase. Join us today to hear all about doing this for your Amazon reselling business!
Listen on the podcast player below.
Like what you hear? Tell a friend… and be sure to leave us a rating and a review. Here's how.
Key points from Episode 56:
What exactly 'clearance sourcing' is.
Finding good clearance items to buy up at a reasonable price.
Making the most of good opportunities in the clearance section.
Avoiding assumptions, thorough searching, distrust of price stickers, and asking employees for help.
Concerns to keep in mind when sourcing clearance items.
Ways to find more units of a profitable item.
Double-checking prices at checkout in order to avoid mistakes.
Timelines for sending in clearance items — and making the most of time advantages.

And more!
Links and resources mentioned in this episode:
Right-click here and save as to download this episode to your computer.

More Episodes from the Full-Time FBA Show podcast:
Don't miss an upcoming episode! Subscribe, download episodes, and review the Full-Time FBA Show: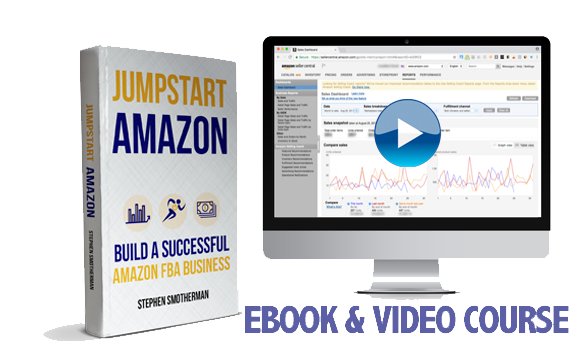 By now you know that running a successful Amazon business takes hard work, but you also want to be sure you spend your time focusing on Amazon FBA strategies that are actually proven to provide the results you're looking for. If you're ready to finally get serious about your Amazon FBA business, then I invite you to check out JumpStart Amazon: Build a Successful Amazon FBA Business.
JumpStart Amazon is a combination video course and ebook. The ebook is over 220 pages filled with the content and graphics you need to start a successful Amazon business from scratch. The video course features 5 main sections, 19 content-packed modules, and over 40 videos adding up to over 10 and a half hours of video training. This training is set up to help you build a solid foundation and then know how to find growth and success on top of the basics. This course is packed with more results-focused knowledge than any other ebook out there centered around starting an Amazon business. Find out more about JumpStart Amazon today.

Back to the main page for The Full-Time FBA Show

Episode 56 Transcript: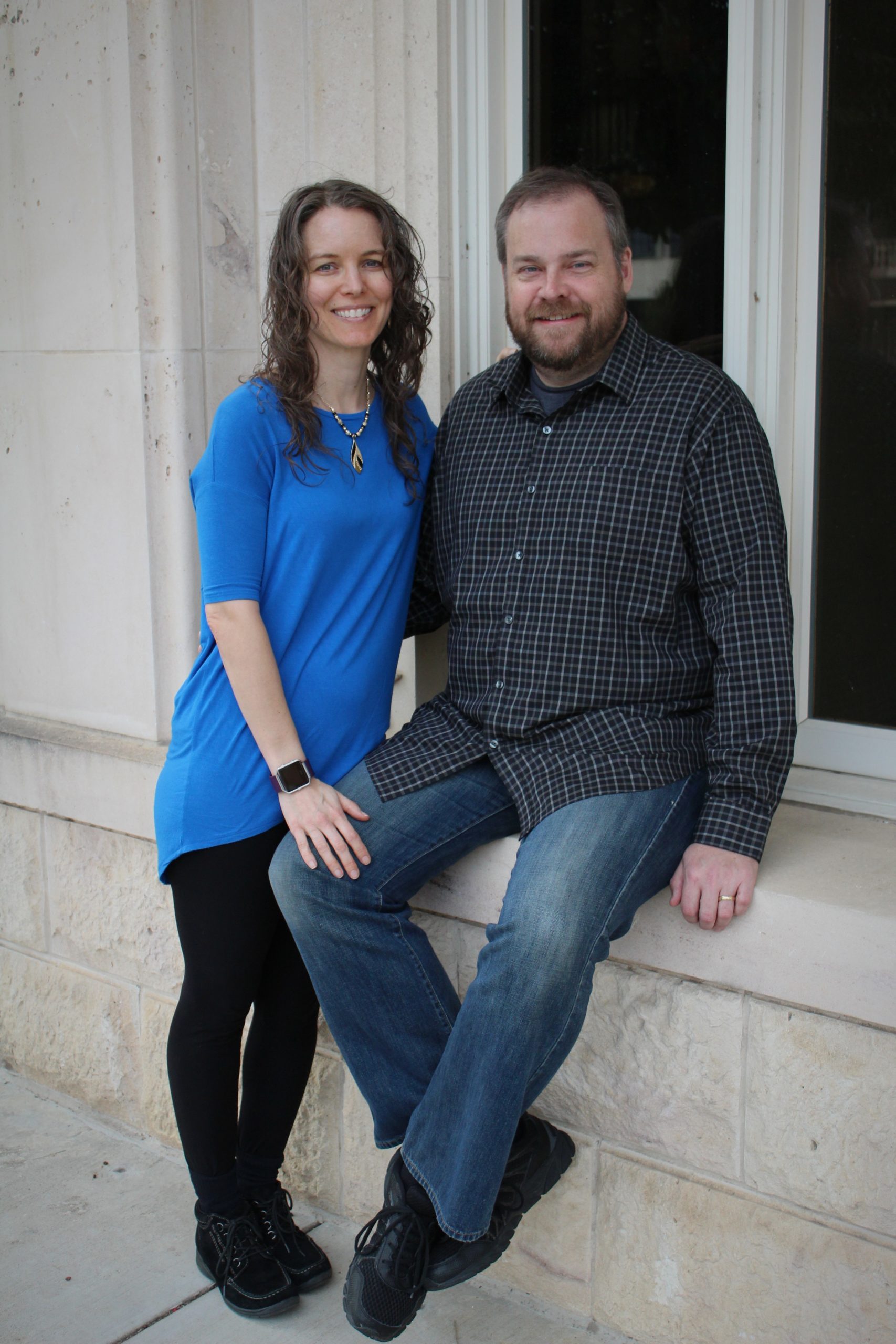 [WELCOME]
[0:00:01.8] ANNOUNCER: Welcome to The Full-Time FBA Show. In each episode, it's our goal to help you turn part time hours into a full-time income, selling almost anything on Amazon. Now, your host of the show, Stephen and Rebecca Smotherman.
[INTRODUCTION]
[0:00:21.3] STEPHEN: Welcome to episode number 56 of the Full-Time FBA show, we are looking forward to talking with you today about ways that you can take some part time hours, turn it into full-time income and specifically about clearance sourcing strategies, and with me to talk about clearance is my wife Rebecca, how's it going?
[0:00:39.6] REBECCA: Going pretty well.
[0:00:40.3] STEPHEN: Good, there's so many benefits of sourcing clearance items, you're able to get them at really low prices for the most part, sometimes you can find some hard to find items with clearance sourcing and we look forward to these tips today to help you maximize your profits with clearance sourcing.
[0:00:55.3] REBECCA: Yup, looking forward to talking about this, you can get some really great ROI from clearance items if you can find them so let's get into talking about it.
[INTERVIEW]
[0:01:06.1] REBECCA: All right, we're going to be talking about finding clearance items and just before we get going too deep into this topic, are we talking primarily about retail arbitrage here or just any of these apply to any other method of sourcing?
[0:01:19.7] STEPHEN: Mainly, this podcast episode is going to focus on retail arbitrage but we'll also throw some online arbitrage clearance, sourcing tips as well but most of it is going to be retail arbitrage and if you're curious like what is clearance, you know, a clearance priced item is an item that a store is trying to get rid of so they will start it off pricing a little bit below retail price and then continue to lower the price until the items sells which gives us a great opportunity with both retail arbitrage and online arbitrage to make a nice little profit.
[0:01:48.8] REBECCA: Yup, that's right, they're trying to clear those shelves, they want that space for something new and we can help them do that by buying up those clearance items, if they're profitable for us to resell. How do you go about finding those clearance items?
[0:02:01.7] STEPHEN: When it comes to retail arbitrage, there are multiple ways that you can find clearance items, some stores have whole isles set aside for clearance sections and you can go through the entire isle, sometimes at different times of the year, there's multiple isles. Some stores will just put their clearance items on end caps which is a technical term for the front end and the back end of an isle where sometimes there's items that are put there.
Clearance stuff though, usually is on a back facing or a wall facing end cap. Usually they put their best selling stuff or whatever they're promoting at the time on the front facing end cap but the clearance stuff that they're just trying to get rid off, they'll put it on the back facing wall and sometimes there are just stickers placed on item in a regular isle that a clearance price that they even have not had time to move to a clearance section yet. There's a lot of places that you can find it.
But usually, they stick the clearance stuff in a low traffic area. That's for retail arbitrage. Online arbitrage, it's a whole lot simpler, usually there's a link for a clearance section, maybe you go to a particular category, you can find clearance or it might be labeled as on sale because they'll have stuff that's on sale that's new but they also might have things that are on sale because it's clearance that they're getting rid of.
[0:03:18.5] REBECCA: Yeah, you can see that depending on how the website is setup, it might be that you have to go to a specific category and then click on clearance within that category or they may just have an overall clearance section on the website that will have all of the clearance items. Not even broken down into categories and then you would have to sort by the category that you're looking at.
Okay, let's say that you're doing retail arbitrage, let's stick to talking about that right now for this next question. Once you found the clearance items in the store, wherever they are located, what are your best tips for finding even more to resell in a store?
[0:03:56.4] STEPHEN: Yeah, it all comes down to your mindset because a lot of people who are trying to resell stuff from a clearance section, they'll look at things that they know and recognize, they'll say like there's some Lego toys or here's a popular movie that's came out last year, maybe this item is popular. But there's a lot of things that people in clearance sales just gloss over or assume.
Here's some tips, I have four tips for you to find more items to resell in a clearance section. Number one, don't make any assumptions, the more you scan, the more you're going to find that you can resell. We talked about this in episode on oversize but there is an oversized item that I found that was on clearance for $4, it was just a piece of plastic with a sticker on it and I was able to resell it for 40 to $50 and I just didn't think it was very profitable just by the looks and appearance. But I scanned it and I was able to find more and I was able to find multiple clearance sections at multiple stores. So don't make any assumptions, that's one tip.
Another tip is to look up and down and what I mean by that, look on the top shelf, look on the very bottom back of the bottom shelf, a lot of people are lazy and we're just looking at what is at eye level or what we can reach real easily and so if you're able to get on the top shelf or ask an employee to help you get some stuff from the top shelf or bend down if you're able to, to get on the lower shelf. The dustier an item is in a clearance section, I think is usually the most profitable. Of course you want to scan it with your sourcing app like Scoutify to make sure that the item actually is profitable but look up and down so you can find more stuff, don't just assume it's all at eye level.
A third tip for finding more stuff in clearance sections, don't trust the clearance stickers. There are sometimes where the clearance price was placed on an item but that was like four months ago and that item has not been updated with the clearance price sticker that's even lower now, even though in the computer, it actually is lower. You can look at a nearby price checking scanner that will tell you what t he price is or sometimes the store has its own app where you can actually scan the bar code of that particular item and it will tell you what the price is on that store's app. Don't trust the clearance stickers, because yeah, it could be even a lot lower, if it's not profitable at the current price, if there is a price checker scanner nearby, go check that out.
The last tip to find more stuff in the clearance section, ask an employee if there is another section, maybe there's multiple clearance sections or other places in the store where you can find clearance that's not the main clearance section. In fact, one time, I asked an employee at a Walmart, if they had any other clearance anywhere and they said, "Oh yeah, actually we have a whole truck full in a storage unit outside in the parking lot of the store, you want to go take a look at it?" I was like, "Yes, I would love to go do that." Just asking an employee, you might find more clearance sections or a whole truck load of stuff as well. Those are some four tips that can help you find more inventory when sourcing clearance.
[0:06:52.8] REBECCA: Yeah, I can think of several times when you have come back from a day of retail arbitrage clearance sourcing and you've told me about either a storage unit or a section in the back room, where they store inventory, where they just haven't been able to bring out those items yet. Always be sure and ask, develop those good relationships with the employees and the managers at retail stores and you just never know when they'll be willing to help you say, "Hey, here's some more inventory interested in this as well."
When it comes to sourcing for clearance items, what's something that you should really be concerned about or keep an eye out for when you're doing that type of sourcing?
[0:07:30.8] STEPHEN: A lot of times, clearance items, you know, they've been put on the shelves, they've had customers pick them up, put them back on shelves, they've been moved to the clearance section, they've had kids mess around with them because a lot of times clearance sections have a lot of toys in them. But you need to be sure that if you are going to buy something in order to sell it as new on Amazon, you need to make sure you double check the condition of the item. Just because an item has not been opened and used does not mean it can still be sold on Amazon as new, Amazon's condition guidelines, it says that if you want to sell something in new it needs to be in pristine gift quality condition.
You can look at Amazon's own words on that at fulltimefba.com/conditionguidelines to see the different categories that Amazon has and their condition guidelines for each category but you want to be sure that if you are going to sell it as new it needs to be in new condition but you know if you find something that is a little dinged up and you want to sell it as like new or very good, you might be able to still find something that is profitable.
So again in that condition but you never wanted to have a customer complain that you sold them something that was used to advertise as new that is one of the worst things that you can get into your Amazon account, and you want to make sure you take good notes and make a good choice when you are conditioning your inventory.
[0:08:46.8] REBECCA: Yes, so again the short link that will take you directly to Amazon's guidelines on their website is fulltimefba.com/conditionguidelines and you can read for yourself. It is always a good idea to re-familiarize yourself with those guidelines to make sure that you are following them 100%. Okay, so let's say that you found a really great clearance item and you have already talked with the manager or one of the employees and you know that there is not anymore of that item in the back or anywhere else in the store that you are looking for.
Is there still another way that you can find more of that item? Because the more we can find of an item that is of a low price great ROI that's less work for us in the long run as far as having to repeat the cycle of finding more inventory and doing the sourcing over and over again. So what would your suggesting be for finding even more units of that item?
[0:09:41.9] STEPHEN: Well if you find a really good item when you are doing retail arbitrage think about other potential stores in the area that could potentially be selling that item too. So if you find something at, at Target, you know is there another Target that is 10 miles away, maybe they have that item on clearance too. So you can go and look at that to be able to find even more of that particular item and sometimes certain stores will price items clearance priced at one store.
And the people working in a different store haven't had time yet to price those, clearance them and move them to the clearance out in another store and so you might be able to actually find them still on the regular priced shelved, these clearance prices items that you find at one store, find them at a regular priced isle at another store and then the computer is clearance priced but they haven't been moved to the clearance isle yet.
So you can look for those in a regular priced isle and be able to find that. I know one time, I found a whole bunch of Leapfrog kids' computer toys. They usually were priced at $35 and they are being clearance for $5 and I found them at a Walmart clearance isle in one store and the next Walmart that I went to they were priced in the computer at $5 but they were still on the regular priced isle and I was able to stock on those.
[0:10:55.8] REBECCA: Yeah and that is a great find because other resellers aren't necessarily going to be looking at that item because it is regularly priced on the shelf and so if you can find those types of deals where you know, "Hey, this is already clearanced." You really are going to find some great – that is definitely a bolo. Be on the lookout for those type of items.
[0:11:14.6] STEPHEN: And another place that you can look is going online. Sometimes there might be a retail store that is clearancing out an item, well their online store might be doing the exact same thing. So if you find a really good buy at a local store, check their online store to see if it is clearance priced there too.
[0:11:29.0] REBECCA: Yeah that is a good tip. Do you have any other last tips that you want to share for us about finding clearance items in a store?
[0:11:36.6] STEPHEN: Well sometimes an item has been clearance priced so long that the price might have gotten reset in the computer. So when you are checking out at the register, make sure you are double checking that the process that the computer is coming up with at the cashier is equal to the price that you are trying to buy it for as it is labeled on the actual item. There's been many times when something has been clearance priced as $5 but it comes up at full price still in the computer. Well, the cashier can call a manager over or whatever and can fix that price and we will give you that lower price, but if you are not paying attention, you might miss that. So that is an important thing to think about.
[0:12:13.4] REBECCA: Yeah, so be watching the monitor when you are checking out at the cashier to make sure that the items are coming up as clearance priced. That is a good tip too. So as we are wrapping up here now that you have purchased these items, hopefully you've gone out to a store or several stores. You have loaded up your car with a bunch of clearance items or you've had a bunch of shipments come in from your online arbitrage sourcing. You've got a bunch of boxes to open and you've got those clearance items, how long would you wait before sending those items in?
[0:12:44.4] STEPHEN: I would definitely send in clearance items in as soon as possible. You see sometimes if there is an item on clearance on one store, it might be on clearance at all of the stores nationwide and so there is other resellers that could be sending those items in to Amazon as well and if you wait just a couple of days or even a week, you might be too late to sell those items. So anytime you buy something on sale, at clearance, send it in to Amazon as soon as possible.
You know it is the whole supply and demand — the more the supply goes up, if the demand does not go up to meet it then the prices are going to go down and so you want to make sure you sell your items at the prices you expect them to sell. So send those items to Amazon as soon as possible and most likely you will get the price that you expect to sell them for.
And so when it comes to clearance sourcing it is awesome. I love clearance sourcing. It helps me find things with really good RIO. It helps me find some hard to find items that you can't find in most stores anymore because it is clearance. It is pretty rare to find those type of items and I love that. And if you are an Amazon seller or maybe you are new to Amazon seller, maybe you haven't started, maybe you have started but you still kind of getting your feet wet, if you are curious about any type of sourcing strategy when it comes to retail arbitrage, online arbitrage, wholesale. We have a course for you, the Jumpstart Amazon course, it is our beginner course. It will help both beginners and people who haven't even started at all get stared the right way with their Amazon business. You can find out more about this at fulltimefba.com/jumpstart and it will help you out in your Amazon business.
[CLOSING CONVERSATION]
[0:14:19.6] REBECCA: All right, well that wraps up this episode of The Full-Time FBA Show. We are so glad you joined us and as always have for you the show notes available for this episode at fulltimefba.com/56 that is the number 56 because this is episode 56.
[0:14:36.2] STEPHEN: Yeah, next week on the podcast we are going to be talking about Black Friday sourcing tips to maximize your profits on Amazon. Black Friday is coming up and it is going to be a little bit different this year. So we are going to have to talk about some Black Friday tips that will help you get some good money come Black Friday and beyond.
[OUTRO]
[0:14:54.3] ANNOUNCER: That is all for this episode of The Full-Time FBA Show. So head over to fulltimefba.com/podcast, where you will find the show notes and links from this episode. While you're there, subscribe to our newsletter where you'll get several free downloads of our popular and helpful Amazon FBA resources including a free e-Book. Now, take action on what you have learned today, so you can find success at turning part-time hours into a full-time income with Amazon FBA.
[END]