Looking for some quick-fire motivation for your Q4 Amazon FBA endeavors? You've come to the right place! Because dynamite comes in small packages, this episode is short and sweet as we share inspirational stats and stories around Q4 that should get you fired up for this busy Amazon FBA season.
You can look forward to hearing about how your sales and sales velocity will inevitably get a boost in Q4, how retail arbitrage opportunities increase, how you can maximize your Q4 profit snowball, and how your seller metrics will improve if you prepare for Q4 correctly. See you on the other side!
Listen on the podcast player below.
Like what you hear? Tell a friend… and be sure to leave us a rating and a review. Here's how.
Key points from Episode 213:
It's Q4, so let's get modivated to maximive this money making opportunity!
Why it's inevitable to experience a jump in sales in Q4.
What Q4 means for your sales velocity.
How retail arbitrage opportunities increase during Q4.
Recapping the Q4 profit snowball.
How Q4 can improve your seller metrics.
Links and resources mentioned in this episode:
Right-click here and save as to download this episode to your computer. 

THE FULL-TIME FBA
COACHING PROGRAM
Selling on Amazon sounds easy… but it's not. Too many Amazon reseller "gurus" will try to get you to fall for an Amazon reseller "get rich quick" scheme, but we're here to tell you the truth:
Selling on Amazon is hard, especially when you're all by yourself… BUT it's so much easier with a guide — and we're here to help.
Selling on Amazon is not a "get rich quick" scheme… BUT it can be a "get rich slowly" plan. With commitment to working hard, combined with our expert guidance, you can start making a full-time income selling on Amazon within about a year.
That's why you're invited to join our 12-month long Full-Time FBA Coaching Program. No matter if you're brand new to selling on Amazon or if you have a few years of experience, our coaching program will take you from where you are to making a full-time income in about 12-months.
Find out more about The Full-Time FBA Coaching Program (including how you can set up a Connect Call with me to ask your specific questions about the program).

Back to the main page for The Full-Time FBA Show


More Episodes from the Full-Time FBA Show podcast:
Don't miss an upcoming episode! Subscribe, download episodes, and review the Full-Time FBA Show:

Episode 213 Transcript: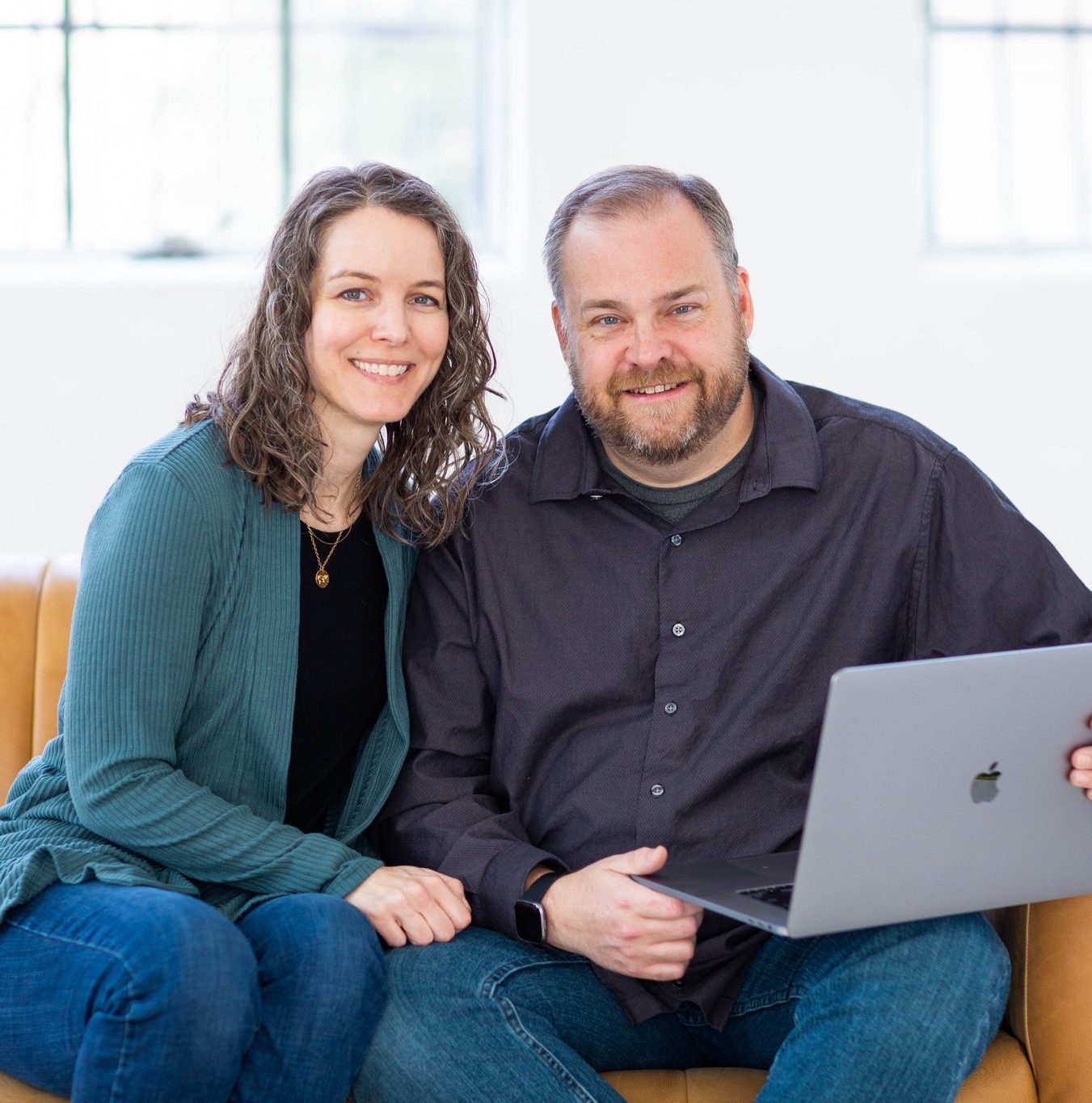 [INTRODUCTION]
[0:00:01.8] ANNOUNCER: Welcome to The Full-Time FBA Show. In each episode, it's our goal to help you turn part-time hours into a full-time income, selling almost anything on Amazon. Now, your hosts of the show, Stephen and Rebecca Smotherman.
[WELCOME]
[0:00:21] REBECCA: Hello there and welcome to episode number 213 of The Full-Time FBA Show. Today's episode is short and sweet. It is our Q4 motivation episode. Here with me, as always, to talk about this topic is my co-host, Stephen Smotherman.
[0:00:36] STEPHEN: I am super excited and stoked about Q4 and talking about Q4. I'm so excited, I use the word stoked, which I don't use very often.
[0:00:44] REBECCA: That's not normal for you. It's not in your normal vocabulary. I was like, "Where'd that come from?"
[0:00:49] STEPHEN: Yeah. So, let's get motivated for some Q4 profits, all right? Let's do that on this episode of The Full-Time FBA Show.
[EPISODE]
[0:00:59] REBECCA: With this episode dropping in early November, we're already knee-deep in Q4. For experienced sellers, just the mention of Q4 is enough motivation to get you out there and spending as much time as possible sourcing for inventory to sell on Amazon. For some newer sellers, or some Amazon sellers who might just need a little bit of a push to maximize that multitude of opportunities that Q4 brings to Amazon sellers, we've got a motivational episode for you today. We're going to be giving you some motivating stats and stories that should help you get out there and do that Q4 sourcing.
[0:01:33] STEPHEN: All right, to kick off the motivation episode, understand this; during Q4, the number of items sold on Amazon increases exponentially. Even if you don't do anything different, during the final months of the year, you're going to experience a really nice bump in sales. Imagine how much of an increase in item sold you can experience with putting in some increased effort into your Q4 sourcing. The more items that you're able to source and have in stock, the more you have to potentially sell.
Here's some numbers for you. Overall, Amazon's Q4 net sales increased 9% from 2021 to 2022. That's from going from a 137.4 billion in sales of the fourth quarter of 2021 to upwards of a 150 billion in the fourth quarter of 22. Yes, I said billion. The projections for Q4 sales in 2023 are over a 160 billion. The more effort you put into preparing for Q4, implementing things in Q4, getting those inventory items to Amazon, the more of those sales you can get in your own Amazon business. Plus, this is not just a Toys and Games category. Every category on Amazon sees a boost in sales come Q4.
[0:02:46] REBECCA: Another huge plus of selling on Amazon during Q4 is the huge boost in the velocity of sales that Amazon sellers can experience. For example, if you have a replan that during the first nine months of the year sells about once a week, you might expect that item to sell about once a day in Q4, or even more than that. If you're used to selling an item once a day from January to October, it might sell 10 to 20 times a day in late November, or early December. Whatever your comfort levels are with going deep on a product in Q1 through Q3, you can expect even faster sales again and again in Q4.
[0:03:22] STEPHEN: Yeah. That example was from replans. If you've got a bunch of one-offs, again, the faster it gets to Amazon, the faster it's going to sell in Q4. The next step that will hopefully will get you motivated to get out there and source, it might vary from location to location, but from my own personal experience from over 10 years of selling on Amazon, I find that the retail arbitrage opportunities also increase exponentially.
For my experience, it simply seems like I'm able to find more stuff to source via retail arbitrage during Q4 and sell on Amazon than compared to the rest of the year. Many times in the past, I've literally been able to fill up my SUV, or my minivan with products to sell on Amazon. Not only are we able to find stuff during Q4 to sell on an increased basis, but we're also able to find more of the "hard-to-find items" to sell on Amazon during Q4.
If you've taken our Q4 masterclass, then you know that we have special strategies in that masterclass that we teach on finding an abundance of the "hard-to-find items" to sell on Amazon during Q4. It's simply been my experience that Q4, it's the absolute best time of the year to do retail arbitrage. Oh, and if you want to access that Q4 masterclass, simply go to fulltimefba.com/q4masterclass. You can also use the coupon code Q4Money to save $50 off the cost of the masterclass.
[0:04:46] REBECCA: One of our favorite things to do during Q4 is to build up a Q4 profit snowball. We go deep into this strategy in episode 151 of The Full-Time FBA Show. Overall, we basically use Q4 to really snowball our profits by reinvesting as much of our profits as possible into more and more inventory that we can sell before the end of December. It's all about sourcing, sending to Amazon ASAP, selling quickly, and reinvesting that profit again and again throughout Q4. The more we reinvest our profits, the more profits we can experience. Again, we go deep into the strategy in episode 151. Find that at fulltimefba.com/151.
[0:05:27] STEPHEN: The next reason we get really motivated to work hard during Q4 is, well, it's admittedly not as sexy as more sales and going deeper on a buy, or a profit snowball. But we love working hard during Q4 for all the good things it does to our seller metrics. More sales in Q4 means more feedback. If you're getting more positive feedbacks, then you get more time in the buy box. That's just how Amazon's buy box works, that those with better seller metrics and positive feedbacks get more time in the buy box. That's a huge deal. Plus, the more times you successfully fulfill an order, either whether it's merchant fulfilled or FBA, your seller metrics will get a boost. That might lead you to more brand approvals that you're currently gated for right now when you apply to sell it next year, thanks to your Q4 sales.
[0:06:16] REBECCA: Hopefully, by now you're thinking, "Okay, Stephen and Rebecca. Wrap up this episode so I can get to working on some of these Q4-focused areas of my Amazon business." If that's you, then your wish is our command. In fact, even if this is not you, take the next few minutes to plan out what you're going to do next that will best prep you for Q4 this year. Maybe it's by taking out our Q4 masterclass. Maybe it's scheduling out your next time for some retail arbitrage. Get that on the calendar.
Whatever your next step is, if you're listening to this podcast episode and it's Q4 right now, then before you listen to the next podcast episode, plan out your next steps that you'll take to grow your Amazon business today.
[0:06:57] STEPHEN: Yeah, this episode was really quick. I challenge you. We got some homework for you, if you're home. I got some car work for you, if you're driving the car. Press pause right now. Well, wait till I finish this sentence. But press pause after I finish this sentence and plan out what you're going to do to maximize your time during Q4. Press pause. Then when you finish the planning, press play and we'll wrap up this episode.
[END OF EPISODE]
[0:07:24] REBECCA: Thank you so much for joining us for this episode of The Full-Time FBA Show. As always, we have the show notes and transcript for you at fulltimefba.com/213, because this is episode number 213. Be sure and check that out because we have all of the links that were mentioned in this episode, as well as the coupon codes.
[0:07:43] STEPHEN: Next week on the show, we're going to share some of our top Cyber Monday sourcing strategies. If you're listening to this the day episode drops, there's actually less than two weeks until Cyber Monday, so we want to get you prepared for the time that is called Cyber Monday when you might be able to find some good OA, sourcing, and some other opportunities as well. We'll do that next week in The Full-Time FBA Show.
[OUTRO]