Q4 is an incredible time of year to take your Amazon sales to the next level! In today's episode, we will be talking about the Q4 snowball effect and how you can best utilize this time of year to make massive profits. We begin with the definition of Q4 as we take a look at our hosts' impressive Q4 history. Then, we discuss what this "snowball" means for you and your FBA business before explaining the three-part process for growing your Q4 profits.
You'll learn about what type of inventory you'd require for maximum Q4 profits, how to use your profits wisely, how outsourcing can be extremely beneficial, and other unique Q4 strategies. It's vital that you do the right research for sales and other important inventory data, as well as paying close attention to the change in Amazon storage fees during Q4. For more details, listen today!
Listen on the podcast player below.
Like what you hear? Tell a friend… and be sure to leave us a rating and a review. Here's how.
Key points from Episode 151:
Understanding Q4 as Stephen marks his 11th Q4 and Rebecca enters her 10th.
What "snowball" means in relation to Q4 and your FBA business.
A three-part process to grow your Q4 profits.
Taking a look at inventory requirements.
How to use your Q4 profits wisely.
The wonders of outsourcing and how it can boost your Q4 snowball profits even more.
A smart way to use your vacation days.
Doing extensive research to make sure that you have the right type of inventory.
Paying attention to storage fees during Q4.
How to learn about profit margins and other sales data through Keepa.
Whether you should reinvest everything and when you should start paying yourself.
Links and resources mentioned in this episode:
Right-click here and save as to download this episode to your computer.


The Ultimate Q4 Masterclass
How to Have a 6-Figure Q4 in 2022
Fourth quarter (Q4) is the absolute best time of the year to sell on Amazon, and with the huge spike in sales velocity, the profit potential for 3rd-party Amazon sellers (like you and me) is almost limitless.
Here's the deal… Q4 in 2022 will be unlike any Q4 that the Amazon selling world has ever seen, and I can't wait to tell you how you can maximize your profits and earnings throughout the holiday selling season. In this masterclass, I'll be pulling back the curtains on exactly how you can accomplish six-figures in the final 3 months of 2022.
In this live Q4 masterclass, you'll learn:
How Q4 in 2022 offers us a unique opportunity for some amazing sales and profits unlike any other year in the past
How exactly to calculate what you need to do to eclipse the six-figure mark
How to know what items sell the best during Q4 (and how to find them)
How your understanding of Amazon sourcing and selling should drastically change during Q4
How inventory pricing and repricing strategies need to be tweaked to make even more profits during Q4
How to find the "hard to find" items that every customer is looking for (and willing to pay high dollar for)
How your January sales can be almost as large as your December sales (really!)
How to feel more confident in your Q4 sourcing decisions
And so much more!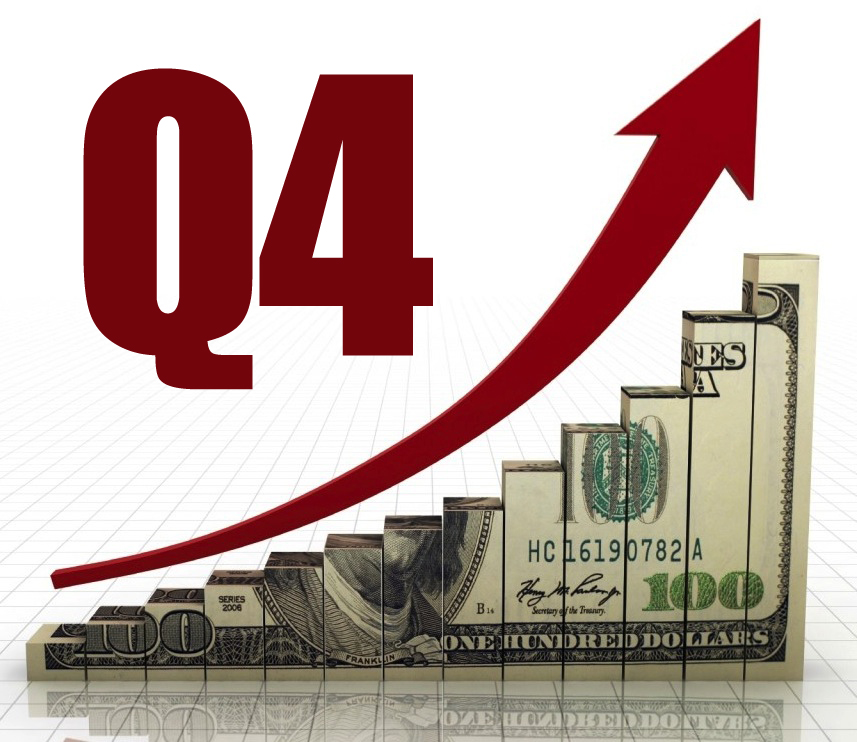 ENROLL NOW: Q4 Masterclass: How to Have a Six-Figure Q4
The way I see it, you have two options: You can either continue what you're doing now and have a decent Q4, or you can follow the suggestions in this upcoming masterclass and experience an amazingly incredible Q4. The choice is up to you.

Back to the main page for The Full-Time FBA Show


More Episodes from the Full-Time FBA Show podcast:
Don't miss an upcoming episode! Subscribe, download episodes, and review the Full-Time FBA Show:

Episode 151 Transcript: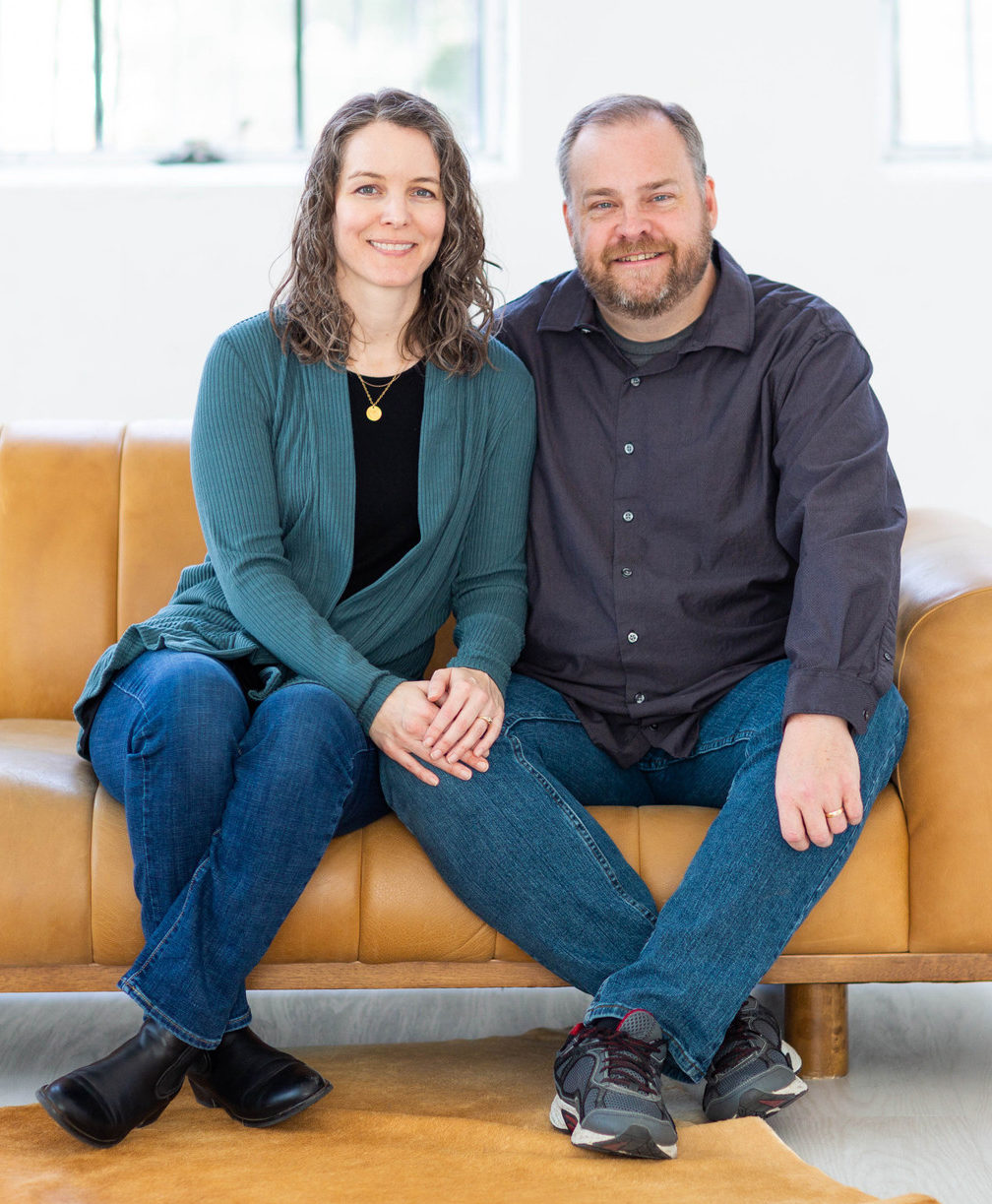 [INTRODUCTION]
[0:00:01.8] ANNOUNCER: Welcome to The Full-Time FBA Show. In each episode, it's our goal to help you turn part-time hours into a full-time income, selling almost anything on Amazon. Now, your hosts of the show, Stephen and Rebecca Smotherman.
[WELCOME]
[0:00:21.3] STEPHEN: Welcome to episode number 151 of the Full-Time FBA Show. Today, the topic is the Q4 snowball and how you can use the Q4 snowball to get some massive profits in Q4. With me to talk about this is my favorite person in the world, Rebecca, how are you doing?
[0:00:37.4] REBECCA: I am doing great. I am glad to be here, glad to be podcasting again for another episode this week and excited to talk about Q4, hard to believe that it's almost here.
[0:00:46.5] STEPHEN: I know, Q4 is coming and those who plan ahead when it comes to Q4 are going to make the most out of the time of the year, so let's get talking about it.
[DISCUSSION]
[0:00:58.0] STEPHEN: So, before we get into today's episode, I just want to remind everybody, if you're not subscribed to The Full-Time FBA Newsletter, you're missing out on a lot of really good stuff. Blogpost, video links, coupon codes, free books, all sorts of walkthroughs, lots of stuff to help you grow your Amazon business because our goal is to help you turn those part-time hours into a full-time income selling on Amazon.
So be sure you go to fulltimefba.com. There's a box on the side of the screen that you can just sign up for our newsletter, get some freebies and some good stuff. So go subscribe if you're not already.
[0:01:27.3] REBECCA: So as we get started today, talking about the Q4 snowball effect, let's just go over right at the beginning, what is Q4? Just in case anybody is unaware of that, it is the final quarter of the year, the final three months of the year. So that would be, October, November, December and during that period of time, you're going to see a big uptick in sales on Amazon, just like you're going to see all across retail stores in the United States, possibly the world.
There's going to be an increase sales velocity. Sales are going to go crazy for a little while, they're going to get even crazier in November after that slide up ticket in the beginning of October, then it will get even bigger at the beginning of December and this is an opportunity for us as Amazon sellers to make some huge sales.
So we want to go over that today, what we need to do as sellers in order to have a great Q4 and to experience a snowball effect during that period of time and it's a really—we have seen it as a three-part process during our years of selling on Amazon. Three-parts process in order to see a really great Q4 snowball.
[0:02:37.3] STEPHEN: Yeah, in fact, I think this is our 11th Q4 that we're going to be experiencing, if I remember that correctly. So we've been through Q4 many times and—
[0:02:45.5] REBECCA: Well, to be accurate, your 11th, probably I would say my 10th, truly my 10th.
[0:02:51.5] STEPHEN: That's true, yes.
[0:02:52.7] REBECCA: Because you were selling before me.
[0:02:54.0] STEPHEN: I was. I was selling before I met you, while we're dating and all that stuff. So but we've got a lot of experience. I mean, 19 years combined, that sounds like a long time but yeah, that's just what we've been going through with Q4 and we've experienced the Q4 snowball and just like you can imagine a snowball, if it starts off at the top of the mountain, really small and starts rolling down, it accumulates momentum, it gets bigger, it gets more snow packed into it and then when it gest to the bottom of the mountain, it's a huge snowball and so we want to do that with your profits.
So to do that we got this three-part process on how to grow your Q4 profit snowball the biggest and so the first step is to have as much inventory as possible in stock at Amazon FBA warehouses. Now, you want to make sure you have the right kind of inventory. You know, it needs to be profitable, it needs to have consistent sales and you can know that the prices are consistent.
You take a look at a Keepa graph to make sure of the items that you're purchasing, that the prices are going to stay pretty consistent and that the sales velocity is going to be good throughout the year, which means it's going to be probably even be better during Q4. As always, most of the time, 99% of the time, an Amazon FBA seller is going to have get the buy box over a merchant fulfilled or seller fulfilled seller.
So getting your inventory to Amazon as soon as possible and to get as much profitable inventory to Amazon is going to help you get the best sales. The worst-case scenario, for those of you who don't do this, is that you're going to sell out too fast. You're going to have not the right amount of inventory and you sell out too fast. So the solution to that, keep feeding the beast. Keep sending profitable inventory to Amazon.
You don't just want to send in any inventory, it has to be the right inventory. So make sure you're sending in as much as possible as soon as possible to be able to get that snowball going.
[0:04:41.7] REBECCA: Just to clarify on this first part of the process, when you say you want to send the right inventory, you mean toys, right?
[0:04:48.6] STEPHEN: I mean toys, I mean books, I mean sports gear, I mean kitchen items, I mean, I can go on forever, baby.
[0:04:55.7] REBECCA: Yeah, my point was you're not talking about toys, you're talking about the "right inventory", as in inventory that is going to sell, has a proven track record of selling. We are not talking about, "Stock up your inventory with only toys because that's all that sells really well during Q4." We're talking about, stock up with inventory in all categories that will sell even more during Q4. If you have a regularly selling item that you replenish throughout the year, you can expect it to 2x or 3x during Q4 potentially.
[0:05:27.7] STEPHEN: Yeah.
[0:05:27.8] REBECCA: So make sure you have plenty in stock.
[0:05:29.5] STEPHEN: Yeah, it's not just toys, every single category on Amazon gets a sales increase boost during Q4.
[0:05:35.7] REBECCA: Okay. So the second part of the process, after making sure that you have as much inventory as possible in stock, is to make sure that you are reinvesting your profits as that inventory sells as quickly as you can. So the faster inventory is sent to Amazon, it's going to sell faster and then you're going to profit faster from those sales.
So you want to make sure that you're reinvesting that money again as soon as you can and more inventory, so that it can sell and it can get you those profits again and you can just keep turning that same starting money over and over and over again.
So you're going to source as quickly as you can, prep the inventory a quickly as you can, ship it to Amazon as quickly as you can, so that you can sell it sooner and profit faster and in this instance, speed and hustle are the key. Usually, I am not a big fan of the whole hustle phenomenon.
I am way more chill than that in my regular life but I really do take it up a notch sometimes during Q4 because the opportunity is so great there. Stephen has got a little bit more hustle than I do on a regular basis throughout the year but then we do really, in our Amazon business, when it gets towards the end of the year at Q4, we start getting that speed and hustle going.
So that we can reinvest our money quicker, get more profitable inventory, turn that money over and over again so that the snowball is growing faster, and if you do that slower, you're going to still get a snowball but it's going to be a slower snowball and it's not going to grow as large as one that you're turning over faster and faster, and you'll earn less and that's up to you. This is one of the great things about this is you can choose your own adventure as far as how fast you want to go.
[0:07:20.9] STEPHEN: So, you source your inventory, you get to disbursements, you try to reinvest that inventory, you try to reinvest that capital back or into more inventory as fast as you can and it gets that snowball going. So having as much inventory as possible in stock in Amazon warehouses is number one. Number two, reinvest your profits as quickly as possible and the third step in the Q4 three-part process of growing that snowball is that outsourcing makes the snowball grow even bigger.
Another way I could probably say this is to focus on sourcing as much as you can and try to outsource the rest. When you find services or other people to work on the more easier aspects of selling on Amazon, like prepping or shipping, that frees up your time to source more. So it's a big help for those who are still working the nine-to-five and having Amazon as a side hustle. If you're able to help, if you're able to outsource your prepping and you're shipping aspects to someone else while you can focus on sourcing as much as you can, that is a big deal.
It really helps your snowball grow bigger and bigger and one other note is if you have job that you're working nine to five and you still have some vacation days or sick days that are going to expire at the end of the year, you might want to use those for a day off where you can go work. I'm mean, I'm not saying fake a sickness or anything like that. I'm just saying, if you have vacation days that are going to expire, then use those to your advantage, maybe save one or two or you know, in case you get sick the last week of the year but just, use them to make the most of the opportunity.
Again, it's that hustle during Q4 where you're doing as much work as you can to be able to take advantage of the sales velocity increase boost that comes in November, November and December.
[0:08:56.0] REBECCA: Yeah, it's a common strategy for Amazon sellers. Even if you don't outsource the rest of the year, there are people that I know who sell that will hire somebody to help them during Q4 just because it's so much to handle on your own. It's possible to do it on your own but if you can get some help, that makes it that much smoother and it will help you to keep that snowball growing even faster, so that you can reinvest, reinvest, reinvest.
So now you know that the three-part process of growing the Q4 profit snowball is to have as much inventory a possible in stock, reinvest your profits as quickly as possible and then as much as you can outsource and order to make that snowball grow even bigger, but you also need to know the number one key when it comes to the inventory: you're going to be buying to sell on Amazon.
So, like Stephen mentioned earlier, just having more stock. When we say have as much inventory as possible in stock, we just don't mean anything and everything because just stock itself does not equate to more profits. You have to have the right inventory in stock that you are confident about that is going to sell quickly.
You need to do your research when you are making these buying decisions, not just on items that looked good today but that they are going to prove that they're going to be proven to sell during Q4, to sell well, to sell quickly, to sell for the price that you want. This is especially important during Q4 because the storage fees during Q4 for standard sized items are going to be quadruple what they are the rest of the year. I said that correctly, right?
[0:10:31.4] STEPHEN: Yes.
[0:10:32.0] REBECCA: Okay, October, November and December, you are going to see your Q4 storage fees for standard items, this is not long-term storage fees, this is your regular storage fees are quadrupled what they are the rest of the year. This is really important to pay attention to because this is not the time for you to make guesses or assumptions about what you're fees are going to be and how quickly an item is going to sell.
So, how high that fee is going to be once it's applied to that sale, you really need to be looking at the data for these items to know whether an item is going to be profitable for you or not. The data, the sales data that you can look at will really tell you what kind of sales to expect and what kind of profit to expect and you can find that data on Keepa. Stephen mentioned that earlier, either on the Keepa website, the Keepa extension.
So if you want to learn more about Keepa, you can go to fulltimefba.com/keepa, that will take you the Keepa website and you can learn more about this really great program that gives you access to sales data for every item, pretty much every item in the Amazon catalog. It will give you the sales history and the price history for items. You can also check out a free tutorial that we have at fulltimefba.com/readkeepa because there is a learning curve to looking at these graphs that Keepa provides.
It is a lot of really great data but it can be confusing if you don't know what you are looking for. So be sure that you check out Keepa so that you can know what to expect when it comes to pricing and rank history during Q4, and you will be able to find that inventory that will sell and it will sell for great profits and you can keep reinvesting that money over and over again. Fulltimefba.com/readkeepa will take you that free tutorial.
[0:12:12.7] STEPHEN: So the last thing we're going to talk about today is trying to answer the question, "So do I reinvest everything and when do I stop reinvesting and start paying myself?" It's totally up to you and there is a lot of different situations and different options. I mean, some people reinvest every penny up until December 1st and then after that, they'll take a percentage as a take home pay and then maybe a different percentage will go back into more inventory because of course, you still need inventory throughout December to get ready for January too.
Other people will reinvest everything up until after the first week of December and then after that moment, you know, we'll take a percentage as pay and a percentage that goes towards January inventory and then you know, it goes on. Another handful of people will wait until after the second week of December to finally stop reinvesting everything and just reinvest a percentage. So there's a lot of different options for you, kind of see what works best for you.
I will say that if this is like your first Q4, then maybe be able to be conservative about that but think about what works best for you and your business model, try it out and see how you liked it and do things differently next year if you didn't like it.
[0:13:18.2] REBECCA: Yeah, this is the decision that every business owner is going to need to make for themselves for the way your business runs, for how you are using that money for your personal needs, everybody is in a different situation. So just be aware that the longer you wait in Q4 to take home a percentage of your profits as personal income, it is going to give you the ability to make more potential profits.
So if you wait until December to start taking out a percentage of that money, then you are going to have a bigger Q4 snowball going from October, November into December, but if you're still reinvesting that money in Q4 inventory in the beginning of December, you're also going to have less time before the season runs out because Q4 sort of end as far as the sales velocity goes around the 20th or so. Wouldn't you say?
[0:14:14.0] STEPHEN: Yeah.
[0:14:14.2] REBECCA: So you are not looking at the same as like, "Oh, it is going all the way to December 31st." So you are going to have less time for that inventory if you are still sending in new inventory expecting it to sell at Q4 rates at December 1st, you are going to have less time for it to sell and really see those big profits than you would otherwise and also, if you continue reinvesting in Q4 inventory, in big numbers and not in inventory that you're expecting to sell over a longer period of time and well into December, you are still making those investments, then you're going to have less capital to reinvest in stocking up your January inventory.
So it's just a delicate balance that you'll just need to look at your own personal cashflow in your business, your own personal cashflow in your personal income and how you want to work all of that out. It's pretty nuanced and it takes some trial and error honestly and if this is your first Q4, don't beat yourself up over, "Did I make the right decision? Did I not?" just look at what you learned and take that into next Q4.
[0:15:18.7] STEPHEN: For everyone, you'll eventually figure out what your Q4 snowball sweet spot is on when it's the right time for you and your family to stop reinvesting everything, start taking a paycheck out of the money that you are making and figuring out what works best for you to reinvest it into more inventory for January.
So hopefully this has been helpful for you. The Q4 snowball is an amazing opportunity that comes around every year and around the same time and really gives you that chance to boost up your sales and profits.
[0:15:49.2] REBECCA: Yeah and it's really fun to think about every year, what are you going to use your personal money that you take out of your business. When you've got that Q4 snowball built up, you're making these great profits, are you going to use it on amazing things for your business for next year or are you going to do something for your family, for yourself. It's fun to think about that. Have you thought about it Stephen, what are we going to do this year? What are our plans?
[0:16:13.5] STEPHEN: Oh, I think more trips to baseball stadiums is what I'd love to do.
[0:16:17.9] REBECCA: Yeah, I was also thinking about the kid we have in college too.
[0:16:20.7] STEPHEN: Oh yeah, we need to pay some tuition.
[0:16:23.0] REBECCA: Yeah, some housing fees.
[0:16:26.2] STEPHEN: Yes. Yeah but that's the awesome thing, you can start playing around with fun ideas and it's fun to dream. So to close out this episode, Rebecca and I really want to help you have a six-figure Q4 this year and we've got a master class coming up. You can go to fulltimefba.com/q4masterclass to get all the details on it but it is a limited time master class where I am going to open up and pull the curtains back and show you some of my big Q4 secrets, some things that have helped us experience six-figure Q4s.
I think out of the ten years that I have experienced a Q4, because this upcoming year is going to be my 11th, we've had a six-figure Q4 every single time and almost every year, we have grown from the last one. So I want to share my Q4 experiences and secrets and strategies to have a six-figure Q4 for you. So fulltimefba.com/q4masterclass to sign up for that and if you are watching this in the future, you can sign up for it and watch the replay. So Q4 master class, how to have a six-figured Q4, we're going to have a lot of fun in that master class and hope to see you there.
[CLOSING CONVERSATION]
[0:17:29.3] REBECCA: Thank you so much for joining us for this episode of The Full-Time FBA Show. We are on episode number 151, so you can find the shownotes for this episode at fulltimefba.com/151. We'll have all of the links we've mentioned for Keepa and for the master class and we'll also have the transcript if you want to go back and read through or take notes from that transcript.
[0:17:52.2] STEPHEN: Next week on the show, we're going to talk about how to ruin your Q4 and we hope in this next episode no one takes our advice but you need to know what happens to some Amazon sellers that caused them to ruin their Q4 so you can avoid that. We'll talk about that next week on The Full-Time FBA Show.
[OUTRO]
[0:18:10.7] ANNOUNCER: That is all for this episode of The Full-Time FBA Show. So head over to fulltimefba.com/podcast, where you will find the shownotes and links from this episode. While you're there, subscribe to our newsletter where you'll get several free downloads of our popular and helpful Amazon FBA resources. Now, take action on what you have learned today so you can find success at turning part-time hours into a full-time income with Amazon FBA.
[END]