Many Amazon sellers avoid deal lists for the well-founded fear that items appearing on these lists will soon flood the market, leading to inflated competition and price drops. Today we dive into the issue and show listeners how, with the right list, they can make healthy profits with little to no competition.
We open our conversation by exploring what deal lists are and why people use them. We then discuss the many forms that deal lists can take, how they're structured, and how you can look for lists that fit your niche. Podcast host Rebecca Smotherman highlights how the right deal lists often pay for themselves. She also touches on the importance of developing a system to determine which deal lists are valuable to your business.
Near the end of the episode, Rebecca shares her top tips for handling with deal lists, including how she tracks information, why you should approach deal lists with time sensitivity, and how you can get into using deal lists through free trials. Tune in for more advice on using deal lists and finding high-quality buying leads that make maximum profit.
Listen on the podcast player below.
Like what you hear? Tell a friend… and be sure to leave us a rating and a review. Here's how.
Key points from Episode 60:
What a deal list is and why you might want to use one.
The two types of people who are most likely to use deal lists.
Hear about the different types of deal lists and the forms they can take.
How you can decide what to buy from deal lists.
Finding the right deal list and not wasting time on ones that don't work for you.
Rebecca shares her take on why deal lists are worth the money.
The importance of tracking data to assess which deal lists are valuable.
Tips on using InventoryLab to figure out your profitability per supplier.
The fear of flooded markets; why items on many deal lists don't usually have competition.
Why you should be incredibly time-sensitive with deal lists.
A bonus for deal lists; hear how they lead you on profitable rabbit trails.
Why old deal lists can still hold enormous value.

And more!
Links and resources mentioned in this episode:
Right-click here and save as to download this episode to your computer.

More Episodes from the Full-Time FBA Show podcast:
Don't miss an upcoming episode! Subscribe, download episodes, and review the Full-Time FBA Show: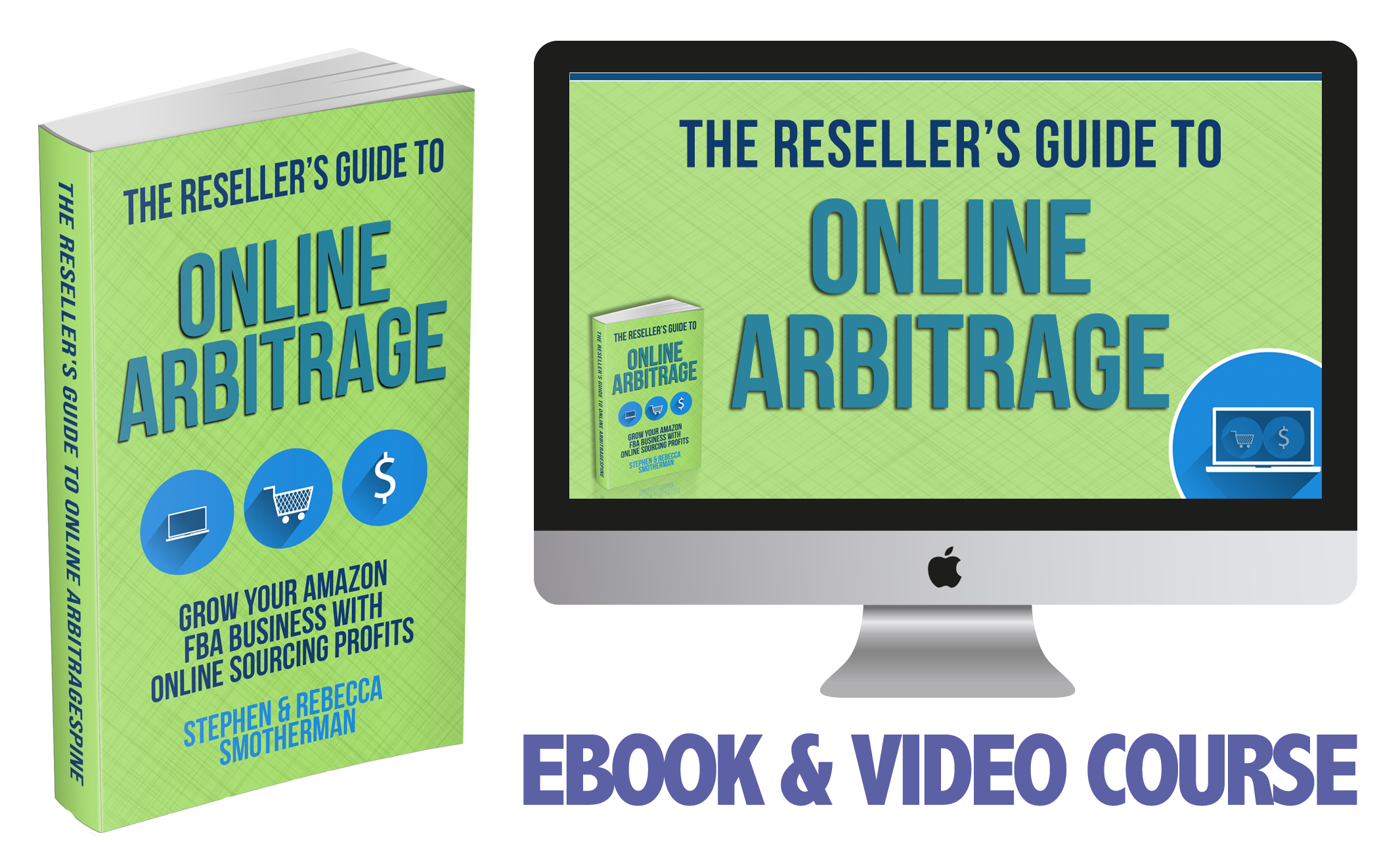 FINALLY MASTER ONLINE ARBITRAGE
If you want to add or improve your existing online arbitrage (OA) sourcing skills, then check out our course: The Reseller's Guide to Online Arbitrage: Grow Your Amazon FBA Business With Online Sourcing Profits.
The course is a combination video course (5+ hours of OA training) and a 100+ page ebook. The videos and book both share the exact same content (so you can pick the format you most like to learn from). The course also comes with six time-saving and money-making bonuses all at no additional charge!
As a Podcast Perk, use the code ONLINE25 and we'll take $25 off the cost of the OA course (limited-time coupon code).

Back to the main page for The Full-Time FBA Show

Episode 60 Transcript: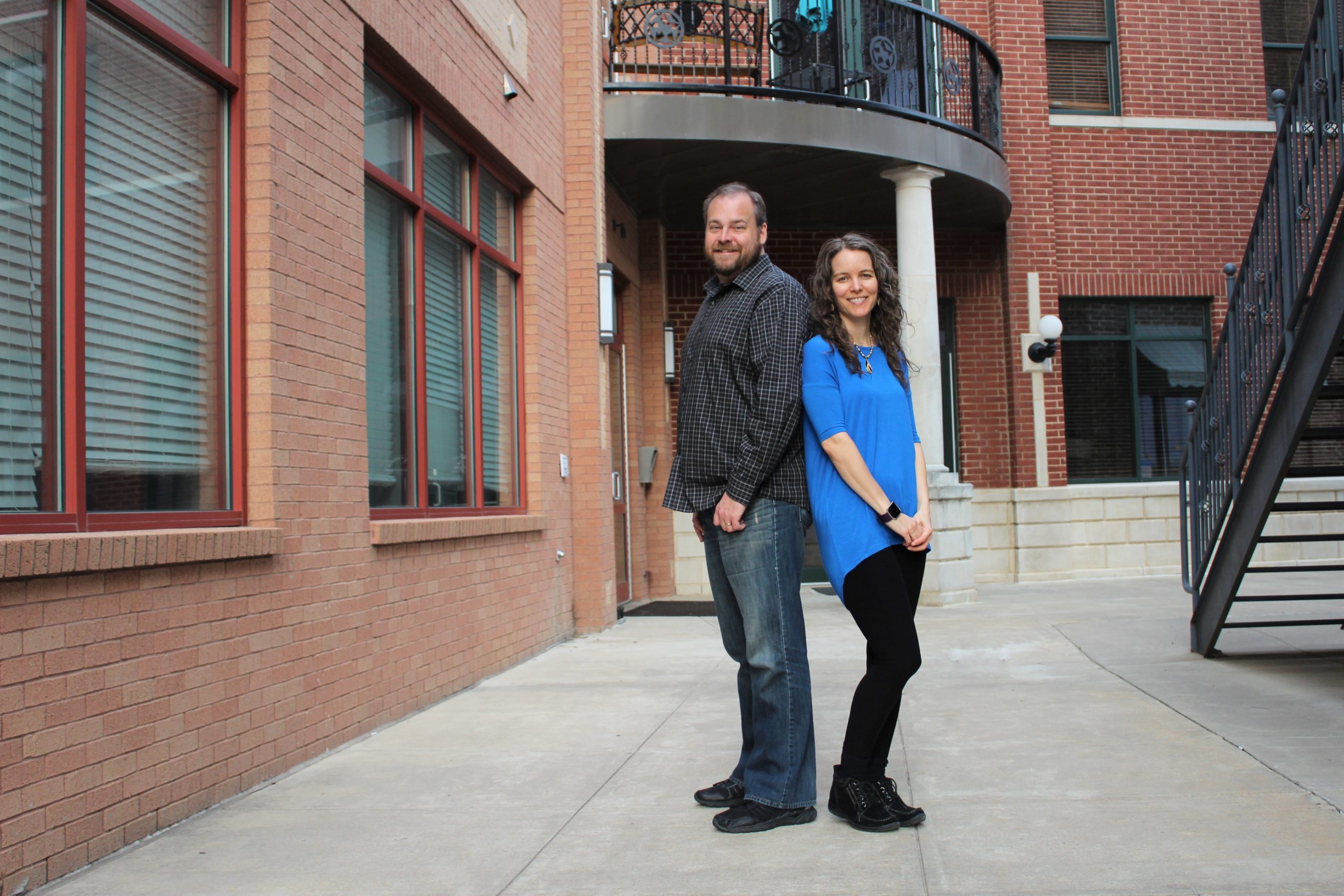 [WELCOME]
[0:00:01.8] ANNOUNCER: Welcome to The Full-Time FBA Show. In each episode, it's our goal to help you turn part time hours into a full-time income, selling almost anything on Amazon. Now, your hosts of the show, Stephen and Rebecca Smotherman.
[INTERVIEW]
[0:00:21.4] STEPHEN: Welcome to episode number 60 of the Full-Time FBA show and today, Rebecca and I are going to be talking about how Amazon sellers use deal lists, also known as BOLO lists for maximum profits, how are you doing Rebecca?
[0:00:34.6] REBECCA: I am doing fantastic.
[0:00:36.9] STEPHEN: I know that you use the lists in our Amazon FBA business so I hope you don't mind that today I interview you and ask you some questions about what they are, how awesome they are, and how to best handle those — does that sound good to you?
[0:00:48.6] REBECCA: That sounds good, I don't mind and if I did mine, we probably should have talked about it before now.
[0:00:52.5] STEPHEN: Actually yeah, I actually didn't spring that question on her, we prepare, actually. Let's just get into it with this episode of the Full-Time FBA show. To start off with Rebecca, what exactly is a deal list, why would someone want to use one?
[0:01:08.7] REBECCA: Well, a deal list is something that you, as an FBA seller, can sign up for. It's typically put together by other FBA sellers. I don't know of any deal lists that are put together by anyone who isn't already selling themselves or has sold in the past on Amazon. And they either have a virtual assistant or they themselves just have found so many deals available that they can't purchase them all themselves. And they want to let other people know about those deals, so that somebody can buy that inventory and resell it on Amazon.
Usually I would say, the majority of these types of lists are geared towards online arbitrage but there are lists or groups out there for retail arbitrage as well. And we're calling it 'deal list' but they're also groups that you can join that will share finds and deals — finds or BOLO type items in their groups.
[0:02:03.4] STEPHEN: Yeah, we've talked about BOLO, what does that stand for?
[0:02:06.3] REBECCA: That stands for Be on the Lookout. An item that you want to look for is a BOLO item.
[0:02:10.5] STEPHEN: Yeah, so, with these types of deal lists, you already talked about some for retail, some for online, so why would somebody want to even be involved with a deal list?
[0:02:19.6] REBECCA: There's, I think, a few different reasons. The two that kind of jumped to mind the most would be for a beginner who just doesn't even know where to start. Deal lists are pretty attractive when they're first getting started. They aren't sure where to scan in a store or they're not sure where to start on a website. Or even which types of websites to scan and so they want to look at a deal list and get some ideas from there. Or, another reason why I think someone is attracted to these types of lists — and this would be me at this point.
I started out with deal lists, so I was the first person when I first started doing online arbitrage. And now, I am in the second category, which is people who have more money than time to spend on their business. And they want to maximize that time by spending a little bit of money to get some leads that will point them in the right direction of some items to buy.
[0:03:11.0] STEPHEN: What are different types of deal lists that are out there?
[0:03:14.1] REBECCA: So we already covered, some of them come in the form of an actual list and some are more like groups. I would say that there are different types as far as the way that the list is presented. Some will come to you in the form of an email every day, some are, you have to check it on your own and you'll be given a link to a Google doc where you can open it up and see a spreadsheet of the list for the day.
Others are going to be automated on a website, you just check in and it updates automatically when there's new items available that they found. Could be, there's different types that are organized by subscribers. So it might be that this person is offering deal list A and deal least B. And 25 people get A and 25 people get B. Or it may be that it's randomized so nobody gets the same. They might have like a hundred items that they're putting out there but they're going to only give you 10 of them. And it kind of rotates through the different subscribers — who's getting what. So that it's all random and nobody's getting the exact same list. There's different lists geared toward different categories. In particular, I get a list every day that is geared towards shoes.
You might not be interested in that if you're not doing shoes. There's others that are all categories all together. There's one that I look at on a regular basis that is kind of more like that where it's like, I never know what category is going to pop up but because we're integrated in just about everything, that kind of thing is attractive to us. Yeah, there's and so there's also lists that are going to be more geared towards newbies that are for people who aren't integrated into a lot of different things.
Then there's going to be lists that are for every day of the week. There's list that are updated throughout the day. You can sign up to be on a list that you only get once a week, that you get two or three times a week. Pretty much any variation of the different things that we're talking about, you can find a list out there that will be catered more towards what you're looking for.
[0:05:14.2] STEPHEN: Yeah, that's good. When you get these lists, you just go buy everything on the list, right?
[0:05:18.7] REBECCA: No, definitely not.
[0:05:19.7] STEPHEN: Okay, how do you decide what to buy if you don't buy everything on the list?
[0:05:23.8] REBECCA: Definitely go into this type of situation with certain parameters in mind. Like I said, there's some lists — I don't even know if you call it a list, it's just a set of deals that — there's one website that we use that, it's not so much a list as it's just constantly updating with deals. And I look at it and I'm, automatically like, "I don't like anything from that store, so I'm not going to get anything from that particular store."
And then others where I see something pop up and I'm like, "I love that store, wait, they're having a sale, okay, I need to go look and find out what else is on there." And then — that would be one in particular, you know, I automatically cross certain stores off my list. I automatically will cross certain sales rank parameters off my list when I see these. There's different parameters that you need to set up for yourself when you're going through getting a deal list setup. And then kind of go from there about — "I'm not just going to go through them mindlessly, buy everything, I'm going to use this as a jumping off point. I'm going to get this list, go through and look at what's on my parameters, what's outside my parameters and then kind of go from there on what I'm going to buy or not buy."
I would say that, if you are going through and buying everything on your list every day, you're going to end up with a lot of inventory that doesn't sell. But if you are able to buy, let's say you have a list that you get 10 items, five days a week, 50 items for the week. If you buy even five of those items, it should more than pay for the list subscription. And I consider that a win, you know? I'm not looking to find a list where I'm buying multiple items every single day. I'm looking for a list that gives me leads, not guaranteed items. And that will basically pay for itself plus some.
[0:07:12.6] STEPHEN: Have you ever had the experience where you get a list and you're like, "Nope, not for me, nothing for me today" — and is it okay?
[0:07:18.8] REBECCA: Just for the one day? Or ever?
[0:07:20.5] STEPHEN: I mean, ever.
[0:07:21.0] REBECCA: In the past, the distant past, we've been on some list where I've looked for, like, two weeks and I'm like, "I am not finding anything here, I'm sure this is working for somebody but it's not working for me." And I was able to cancel my subscription and there are other list that yeah, definitely, I'm not buying something every day but again, if I buy one or two things a week from that list, I consider it worth my time. Because I've gotten to where I've used these for so many years now that I've gotten to where it just takes me a few minutes to glance through 10 items on a list. And be able to check certain things off automatically. And then others, I dig around and do more research.
I can tell pretty quickly on any given day if a list is going to be something that I spend more time on or not. I'm okay with that, I'm okay with some days opening it up and spending two or three minutes and being like, "Nope, moving on." because I know that there will be something else better tomorrow from that list because it's proven itself over time to be worth my time.
[0:08:15.5] STEPHEN: Yeah, what you're saying is like for beginners, it might take a little bit more time to work through those lists but as you gain more experience, you get a little bit more efficient and once you get some more experience under your belt, it becomes a much faster process.
[0:08:27.3] REBECCA: Definitely.
[0:08:28.2] STEPHEN: Yeah, I want to talk about two fears that I think some people have when it comes to deal lists. And tell me what your thought process is with these fears. The first one is about the money, is it really worth the money? I mean, these subscriptions cost money. Am I going to find enough stuff to justify the subscription?
[0:08:43.9] REBECCA: Yeah, that's, I think, probably a most common fear that we hear when people are questioning, in our group, about whether or not they should use the list is — "Hey, anybody use such and such list? Is it worth it?" That's something you're never going to find out unless you try it. Because we really believe in teaching people, and this is through our own practice, that you're never going to really know something until you do your own type of experiment with it. Until I have hard and fast data on whether or not a deal pays me back any type of ROI, any type of profits, then I really don't know if it's worth it or not.
We recommend doing what we ourselves have done is sign up for a list. If you can do a free trial, then do the free trial if that's not a possibility. Sign up for one month. None of these subscriptions are any type of thing where you have to sign up for a year at a time. So you can sign up for a month and spend whatever the price is of that subscription as an experiment. Think of it as like, just the cost of an education for that one month subscription fee.
And then, keep very detailed notes about how many leads you're getting and then how many items you're actually purchasing from those leads. How much money you're spending, how much money you're making back on those items. How quickly you're selling the items, all of that kind of information. Do that for a month and then you're able to see hard data. "This is how much I paid for the subscription, this is how much money I made back within that month" — I don't know, is it worth it to you to spend $50 on a subscription and make $75 in profit? Or, $500 in profit. You just have to kind of make that calculation on your own. I can't imagine spending $50 on a list and only making $75 in profit though, if you're doing it correctly. Hopefully it's more in the category of — "I spent $50 and I made $500 in profit." I spent $50 on the subscription plus, whatever you're spending on the inventory and we're able to make $500 in profits, that's totally worth it.
[0:10:51.2] STEPHEN: Yes, absolutely. I know what you're talking about taking notes and going back and evaluating how things went. One of the things that we do sometimes and we teach our clients to do too is if you're an InventoryLab user, there's an opportunity called supplier profitability. You can punch in your supplier — instead of maybe putting the store name, put the list name as your supplier. And then you can crunch your numbers and at the end of the month, you can see exactly how profitable or not profitable that is. And, you know, you can go to fulltimefba.com/supplierprofitability, we'll walk you through how you can do that with inventory lab and that's something that's helped us.
[0:11:27.6] REBECCA: Yeah, I definitely, that is really worth mentioning is that I go back and forth. Sometimes I'll put the store for my supplier and other times I'll put the list name if I'm curious how a list is doing, I will do that so that I can kind of track that over time.
[0:11:40.6] STEPHEN: Yeah, the second fear, people say is, "I'm buying this list, other people are going to be getting this list too, isn't Amazon going to be flooded with these products and then there's more competition and the price has dropped." That's a big fear some people have about lists as well.
[0:11:55.2] REBECCA: Yeah and I think it's a fear that's grounded in reality. It could happen and it has happened to me before, where I've found an item on a list and then I regretted buying it later because a bunch of other people bought it. But ultimately, it comes down to not the list itself but the items that are on the list. What stores they're coming from. And you still have to use your own critical thinking when it comes to whether or not you make a purchase.
So, if the list or the service that you are using is pointing you towards Walmart and Target all the time for your buys then, yeah, more people are probably going to be buying those items. Because that's a low hanging fruit. Those are big box stores that tons of resellers are looking at. But if you find a list that points you towards more obscure websites, then you are going to have more of a chance of finding items that not as many people are going to be buying.
And so the supply of it on Amazon is going to stay lower because not as many sellers are going to be flooding the market. And also you want to make sure that you're buying lists that are limited. That list itself is capped to how many people can subscribe to it or that it is randomized so that not everybody is getting all the same deals. Because you don't want 200 people getting on the same exact list that you're on. You want someone that's capped it.
I mean, I hesitate to give hard and fast numbers but 25 people, 40 people — so that there are not just tons and tons of sellers getting the exact same thing. And also, kind of a side note on that, I know in particular there is one list that I use that I swear I am the only person who actually buys stuff off of it. It is so funny that I know that according to the website that I am getting it from, it is available to 25 different sellers. It is available to that many people to get this list.
But I, on a regular basis, will buy items off of this list, list them and sell them. And will only ever be the only person — I have no competition. So either I have different criteria than the other people who are receiving this deal list or people just aren't opening up their deal list and using them on a regular basis, I don't know. All that to say, just because other people have the list available to them does not mean they're actually buying them anymore than you are actually buying every item off of it.
[0:14:15.3] STEPHEN: Exactly, yeah. I was just thinking about that. I am glad you brought that up.
[0:14:17.9] REBECCA: Okay, good. I wondered if you were thinking about that too because it cracks me up where I'm like, "Am I the only person who checks this? Because — why is nobody else coming in as competition?" And my items sell never having competition but I know that that list is going out to somebody else besides me.
[0:14:34.3] STEPHEN: Yeah, I have a theory that if there's a list that only allows 25 people to get that list, you know, I am thinking maybe half of them are actually looking at it. And what's half of what's left was actually buying stuff. And so the whole worry about too much competition isn't as big as all the people make it out to be. All right, so I know you have given us a lot of really great tips. What are your best tips to how to deal with deal lists? Get it, deal with deal list?
[0:14:58.6] REBECCA: Ha-ha, very funny. Yes, so my best tips we've already kind of covered. Be sure and take advantage of the free trials. Also, sign up for a month and then just test it out. Take good notes, use whatever method of note-taking is best for you. If you have Inventory Lab, use that. If you need to set up a Google Doc or an Excel sheet, do that. We use Evernote a lot for just jotting down notes and keeping tables of information. Use a yellow legal pad, whatever works for you to make notes about what you're buying, where you're buying it from, how much you're paying for subscriptions and all of that. So that you can then, after a certain timeframe, go back and look and really spend some time thinking through, "How did this go, is this working out, am I actually selling stuff?" And a lot of times, I end up finding out, "Hey, this is actually going better than I thought," at the end of the experiment.
The second thing that I would say is make sure that you are setting strict buying perimeters for yourself before you jump into looking through your list and buying items off of it. This is for your own protection because you could end up, like we are saying, you are not going to just go through and buy every item on the list. And if you go two or three days of not finding things that would be in your normal parameters, you might be tempted to just buy something. Anything just to get that hit of success at — "I bought something and so I am going to make some money off of it." And this is the same as, like, when you are doing retail arbitrage and you walk into a store and you can't find anything when you are scanning the isles and you're like, "Well, I am going to buy this item just because I don't want to walk out empty-handed." It can feel that way, sometimes with online arbitrage too, if you are looking at a list and you haven't bought anything off your list in a few days.
You need to have the strict parameters in place so that you don't buy things outside of your comfort zone and end up regretting it later. Now, if that keeps happening for two weeks or so that you are not finding anything off of your list, you might want to re-evaluate your parameters or re-evaluate the list but in general, find a good list. Do your experiment, figure out what your parameters are and then don't stray from it or you could end up regretting it with inventory that doesn't sell as quickly as you wanted.
I would also say, we kind of hinted at this too, when Stephen was talking about his theory about how many people actually opened up their list to look at every day. If you've got 50 people on a list, maybe 25 of them are actually opening up the lists to look at what they are getting every day. I know we all get busy but don't get lazy about going through your list. If you are going to subscribe to a list, be sure you are looking at it. I know I am guilty of this at times.
But I try to be diligent about setting up a reminder every day. Okay, I know this list is available at 11:00 every morning. So at 11:30, I sit down to check out my deals every day so that I am the first one to look at it and I am the first one to see what's available at these online retailers. So that if there is something that I am going to buy, it is still in stock. If you are waiting two or three days to go through your list all at once and that may be what you need to do because of your schedule.
But if it's possible, don't wait two or three days because you might find, well, things have been bought out or the price has gone back up because this sale is over or whatever. You just want to make sure that if you are paying for a subscription, you're actually getting some good use out of it. Don't be that person that I am questioning — "Why are they not coming in as competition? Are they not checking their list?"
And then my absolute number one favorite tip about using deal lists is that they are awesome for rabbit trails. They are awesome for using as a jumping off point to start doing some research to find items that are not on the list, that other people are not going to be finding because they're just not spending the time on it that you are to do that extra research. Follow the rabbit trails such as, if a deal lists points you to a store with a coupon code for item A, go and look around and see what other items are there. Just do a little extra clicking to find out, "Hey that coupon code is going to work for item B, even better. I don't know why it is not on the list. It's not but I'm going to buy it." Even if I don't buy item A, I buy item B, I still feel like that is a win from that list because it pointed me to something that I wasn't going to find if I haven't read that list for the day.
Always check out those time-sensitive sales and coupon codes, look at the items that pop up when you are checking your lists on these online retailers items that pop up as suggested items. You never know what you are going to find that you wouldn't have found otherwise if you hadn't just spent a little extra time following those rabbit trails as you are doing your research every day on those lists.
[0:19:50.9] STEPHEN: Those are some amazing tips when it comes to sourcing from deal lists and as you were talking, I actually thought about one last tip that we could share that I just discovered recently. One of the things that we do here at Full-Time FBA is we test out a lot of different deal lists. We want to make sure that we can offer you some good ideas since we don't offer deal lists ourselves, we want to test out and make sure that we are only promoting deal lists that can be really good for you.
Well, I went through a certain deal list and was finding some good stuff and then I thought, after like a month had passed, "I wonder if any of the old items on my old deal lists were still profitable." So I actually went through some of my old lists and found a replenishable that I was able to continually replenish for months. And I was like, "Wow, this is awesome." It was either still at a price that gave me a big enough ROI or the item was out of stock when I first went to look for it. But they are back in stock now.
And so one last tip, go through your older lists you know, after you have some time to go back and look at those because some of those things might still be profitable or might finally be in stock, where you can buy it and make some good profits from that.
[0:20:53.4] REBECCA: Yeah that's great. I'll even sometimes put together a spreadsheet that I can then run through something like tactical arbitrage or OA X-ray that I can scan old ASINS that I have bought in the past to see if they are profitable again.
[0:21:06.2] STEPHEN: Yeah, definitely. So how can people find deal lists? Where do they go to find them?
[0:21:11.1] REBECCA: So we have set up a page on our website at fulltimefba.com/deallists — and you can consult that to see what we've currently got listed there as available lists that have openings that we've checked out, that we feel like are good fit. Some of them are going to be for newbies. Some of them are going to be for certain categories and, you know, this information might change on a regular basis depending on what's out there. So that is going to be an ongoing resource page that you can check out, fulltimefba.com/deallists.
[0:21:41.3] STEPHEN: All right, thanks again for joining me to answer these questions about deal lists and we had a really, really good time talking about that and if you are interested in that, yeah definitely go to fulltimefba.com/deallists.
[CLOSING CONVERSATION]
[0:21:56.3] STEPHEN: All right, if you are curious about anything that we have talked about during this episode, we've got a whole show notes page just for today's episode. If you go to fulltimefba.com/60 we'll have the show notes page with all of the highlighted points, a transcript and links and everything that we talked about. Fulltimefba.com/60 for more information about this episode.
[0:22:18.1] REBECCA: And be sure you come back and join us again next week. We are looking forward to talking to you then about how to finish your strong to set up and even stronger New Year. We are excited about that topic. I personally am so ready for the New Year. I'm sure there are many people who are about ready to say goodbye to 2020. But we want to finish strong this year and we want to start even stronger in 2021. So be sure and join us again for that on next week's podcast.
[OUTRO]
[0:22:46.4] ANNOUNCER: That is all for this episode of The Full-Time FBA Show. So head over to fulltimefba.com/podcast, where you will find the show notes and links from this episode. While you're there, subscribe to our newsletter where you'll get several free downloads of our popular and helpful Amazon FBA resources including a free eBook. Now, take action on what you have learned today so you can find success at turning part-time hours into a full-time income with Amazon FBA.
[END]