Anybody can make mistakes when selling on Amazon; even the smartest, most experienced sellers! But we want you to avoid those mistakes by learning from people who have been there before. Today on The Full-Time FBA Show, we are breaking down five Q4 mistakes to avoid this holiday season, and in the holiday seasons to come.
From losing profits for desperately trying to sell items at the lowest price to missing out on feedback opportunities, this episode is jam-packed with tips and tricks to make this holiday season a successful one for your Amazon FBA business. You'll even get an incredible coupon code for a tool we implement every single Q4.
Listen on the podcast player below.
Like what you hear? Tell a friend… and be sure to leave us a rating and a review. Here's how.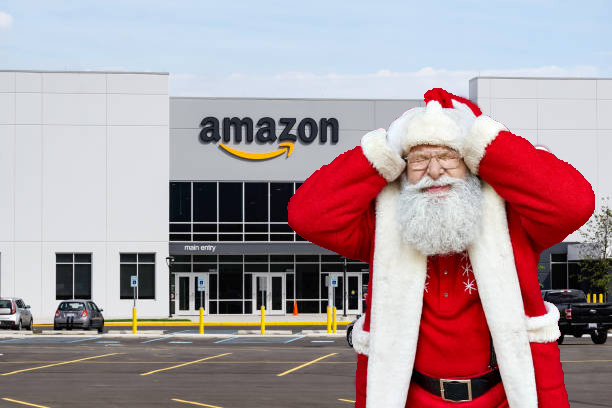 Key points from Episode 163:
Links and resources mentioned in this episode:
Right-click here and save as to download this episode to your computer.

The Reseller's Guide to Keepa
Have you heard about Keepa? It's a tool (with both a free and a paid plan) that can dramatically lower the risk of sourcing inventory items that end up tanking in price. I'm sure you know how it feels to buy an item expecting it to sell for a high price only to see the price tank soon after you send it to Amazon. With using Keepa the right way, you can protect yourself from that happening!
Basically, Keepa tracks the vital data on almost every item on Amazon. It can quickly show me the sales rank history, pricing history, buy box price history, used item history, Amazon in stock history, competitors' stock levels, and so much more. With Keepa, I can easily look at the data from the past and better know what to expect in the future when it comes to price and sales velocity.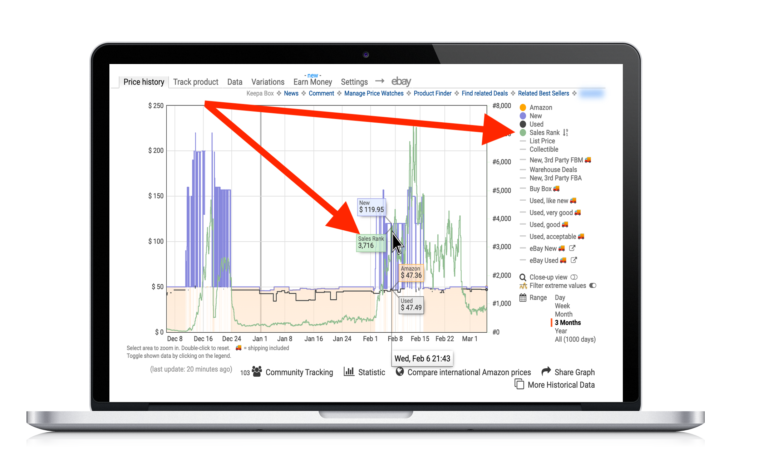 To find out everything there is to know about using Keepa to make smart sourcing decisions, be sure to check out our course, The Reseller's Guide to Keepa: Using Amazon Sales History to Make Smart Sourcing Decisions.
With this course, you'll make more confident sourcing decisions, better pricing decisions, and you'll grow your Amazon business to the next level by selling your inventory faster and at higher prices!

Back to the main page for The Full-Time FBA Show


More Episodes from the Full-Time FBA Show podcast:
Don't miss an upcoming episode! Subscribe, download episodes, and review the Full-Time FBA Show:

Episode 163 Transcript: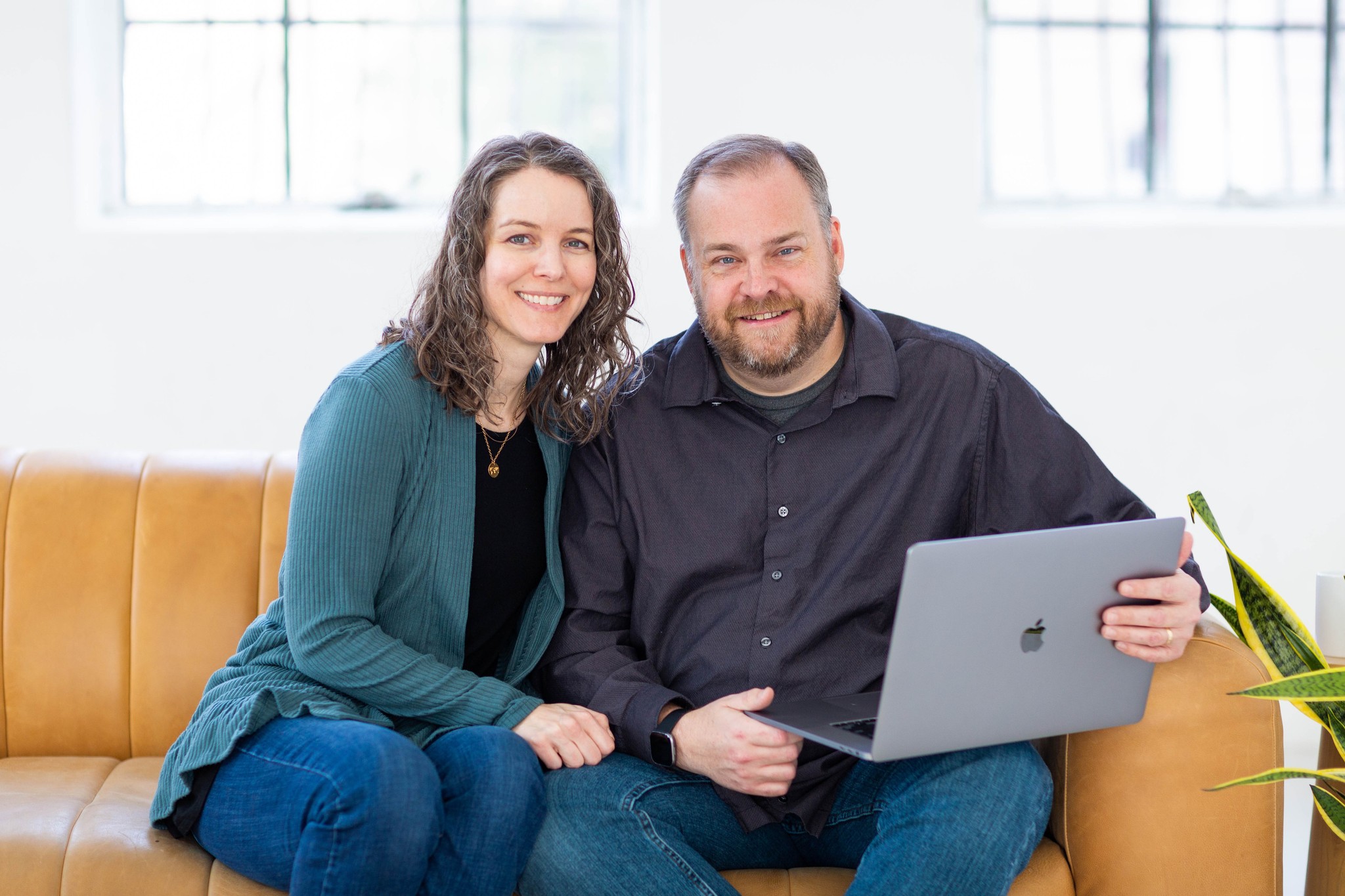 [INTRODUCTION]
[0:00:01.8] ANNOUNCER: Welcome to The Full-Time FBA Show. In each episode, it's our goal to help you turn part-time hours into a full-time income, selling almost anything on Amazon. Now, your hosts of the show, Stephen and Rebecca Smotherman.
[WELCOME]
EPISODE 163
[0:00:21.8] STEPHEN: Welcome to episode number 163 of The Full-Time FBA Show. Today, we're talking about five Q4 mistakes that even smart Amazon sellers make, and with me to talk about this is the smartest Amazon seller I know, my wife, Rebecca. How are you doing Rebecca?
[0:00:36.9] REBECCA: I'm doing great. I don't think that's a correct assessment but…
[0:00:40.9] STEPHEN: She's so humble.
[0:00:42.1] REBECCA: Whatever.
[0:00:43.1] STEPHEN: Yeah but we got some mistakes that we've made in our past with Amazon selling during Q4 and we want to make sure everyone is aware of those mistakes, so that they can avoid them this year.
[DISCUSSION]
[0:00:54.9] REBECCA: Well, we all make mistakes in our Amazon business. Some of us more than others. I would put myself in that category, there are times when I feel like I've just made a ton of mistakes over the years and it's amazing that where we are today but it's because we've learned from our mistakes and even the smartest Amazon sellers are going to make mistakes from time to time and the greatest way to avoid making those mistakes is to learn from the mistakes of others, which is why we have this podcast.
With that said, we're going to be talking today about five Q4 mistakes, mistakes that Amazon sellers make this time of year, October, November, December especially getting into November and December, these are very avoidable mistakes though. If you just do a little bit of preparation ahead of time, if you put a little bit of forethought into this and if you follow our suggestions here, you will not make these mistakes and you're going to see a great Q4 because of it.
[0:01:47.8] STEPHEN: So the first mistake we're going to help you overcome or completely avoid is not having a plan in place to generate feedback. I mean during Q4, the sales come in at an increased pace and with more sales, there is an opportunity for you to avoid some negative feedback in a few ways and get some more positive feedbacks.
And one of the things that you can do is manually one by one, for every order, ask your customers for a feedback for the order. Now, the way we do this is there's a button on each individual order page and the seller central and you can request a feedback and you can say, "Hopefully this order was great. If so, we'd love some feedback. If it wasn't great, could we have an opportunity to make whatever went wrong right?"
So you're doing two things with that. You're stopping someone from leaving you negative feedback by asking the opportunity to fix the problem before they go off and leave you negative feedback and if things went well, you're asking them to leave you feedback for that order, which is an assumption that they'll leave you positive feedback.
So you can do that manually but you can also do it automatically and especially with the number of sales that come in during Q4, we have it setup automatically. We use a service called, Feedback Genius, it comes from Seller Labs and if you want more information about that, we'll put a link on our shownotes. I'll even give you a coupon code that can give you 30% off your first three months of Seller Labs.
But fulltimefba.com/sellerlabspro is the link and the coupon code, GOPROSMO for 30% off your first three months but just does it automatically for you. The service knows when an item is delivered to your customer and will send them an email within 24 hours of that delivery with that kind of message saying, "If things went great, we'd love some feedback and if things didn't go great, is there any way we can do to fix the order?" and it just helps you get more feedback.
The more feedback scores that you get, especially positive, the more time you have in the buy box, the more time you can get more sales. So having a plan in place to generate more feedback or avoid the negative feedback is a great thing to do and there's so many Amazon sellers who miss out on this opportunity.
[0:03:50.6] REBECCA: Yeah, you don't want to be one of those who misses out on that opportunity especially during Q4 when your order velocity, the sales velocity is just so much higher than it is throughout the rest of the year.
So the second thing we wanted to be sure that you are not doing, don't make this mistake during Q4, is going out-of-stock on a replen item before you are able to restock it. So a replen is an item that you have found, you've sourced it to sell on Amazon and you're able to source it again and again. You buy it, you sell it, you buy it, you sell it.
It's not something that is a one off, it's not something that you found a few of and then once it's gone, you're not able to restock it. These are items that you sell over and over again and during Q4, your sales velocity can really ramp up even on items that you wouldn't think of as like traditionally a holiday item.
Your sales velocity is still going to be higher on even non-seasonal items during this time of year. One of the worst feelings is having a great relpen and selling tons of it during this time of year and then going out-of-stock just because you forgot or you didn't have a system in place to restock it.
Those are missed sales and missed profits and it feels awful when that happens and it's avoidable. So the solution to that is keeping track of your inventory, checking it on it daily and making sure that you're restocking those replens. You need to have a system in place so that you know what your stock is on a regular basis and you're able to know what your lead time is and be able to get those items back in stock in Amazon before you go out-of-stock.
So if you are an Inventory Lab user, we have great news for you because you can use the restock report within Inventory Lab to know when you nee to be replenishing your inventory so that it doesn't go out-of-stock. This is just one of many great features of Inventory Lab but we're constantly looking at these different reports in Inventory Lab to make sure that we are staying on top of our inventory levels.
If you're not an Inventory Lab user, you want to check that out, you can go to fulltimefba.com/inventorylab and you can find out how to sign up fore 30 days free, a great trial of that service and you'll be able to check out that restock report as well as so many other features that come with Inventory Lab.
[0:06:08.0] STEPHEN: Yeah, we love Inventory Lab, we use it every day. It's awesome. The third mistake that we happen to make in Q4 that we want to avoid when it comes to the future is not seeking approval for gated items. There are many times when there's an item that we come across when we're sourcing and we find out we're gated.
Well, most Amazon sellers just kind of put it back on the shelf and move on with their life and they don't seek approval. That's a huge mistake because you might be automatically approved to sell that item on Amazon if you just ask and so any time you're doing retail arbitrage, you pick up an item, you scan it, you see it's gated.
Maybe you're doing some online arbitrage and you're on your computer and you see, "Oh, that's a gated item, I can't sell it." This is not a roadblock. This is just a speedbump that you can get over and so, what you do right there is you seek approval the moment you are gated. You can either go with Inventory Labs, Scoutify app.
You can just go and have a quick link to apply for approval or if you are on your computer, you can just go to Seller Central, to the "add a product page" and put in the ASIN and then seek approval right there and you might be surprised how often you are automatically approved to sell that item.
So that's more items to sell on Amazon, you're not putting it back on the shelf. You're not moving on to something else. You're finding more stuff that's profitable that you can continue to sell. So don't make the mistake of just moving on if you see you're gated. Seek approval, you might just get approved.
[0:07:30.3] REBECCA: The fourth mistake we want to point out to you that you want to be sure you're avoiding during Q4 as an Amazon seller is obsessing over having the lowest price on every item that you are selling or any of the items that you're selling. Checking in and seeing that you have the lowest price over and over is just a waste of time and it can be so frustrating for you as a seller and it's also just not the best way to get good profits on Amazon.
Many sellers assume that they need to have that lowest price in order to get the buy box. Now, the buy box is the place on an Amazon product page that a customer will see over to the right side of the page, an orange box that says "buy now" or "add to cart" and that is where the majority of sales happen on Amazon and in order to get that buy box, you do not have to have the lowest price.
You don't have to be the lowest-priced offer. It's just not true that you have to be. That buy box rotates between all of the competitively priced sellers not just the lowest. You can be several percentage points higher in price than the current buy box and still be eligible to get that buy box yourself, you do not have to be the lowest.
Being the lowest priced doesn't guarantee that you get the buy box but what it does guarantee is that you're going to make less money. It's going to start a race to the bottom with other sellers and it's going to mean that you are going to get lower profits. So one way that you can keep your price competitive and still get the sales without being the lowest price is to check those prices manually every day.
During Q4, you're going to want to do this a lot. Throughout the rest of the year, you might not need to do it every day but during Q4, you're going to want to look really often and make sure that you are priced competitively, not necessarily the lowest price but eligible for the buy box or you could use an automatic repricer.
We use the repricer BQool and it has been awesome for us to use that over the last few years and to see our profits increase as our sales increase and as our prices honestly increase. A good repricer is going to reprice your items both up and down as necessary. Whenever the repricer sees that the competitive price could be higher, it will raise our prices for us. It is that awesome.
So be sure and check that out. You can go to fulltimefba.com/bqool and you can find out how to get a free two week trial and you can also go check out fulltimefba.com/bqoolreview and find out our personal repricing rules. If you want to try out BQool, you're going to have to setup some repricing rules and we give you our rules, so that you can just get started, you know, hit the ground running without having to figure out like, "Uh, how do I make a rule?"
Well, we will tell you in that review how to get those free repricing rules and you can see if BQool is a product that you can use to increase your sales and keep your prices competitive.
[0:10:38.2] STEPHEN: So the final mistake we want to help you avoid this Q4 is that many Amazon sellers stop sending inventory to Amazon FBA warehouses after December 10th or so. A lot of Amazon sellers stop sending their inventory in because they think it's too late to get their stuff live on Amazon before you know, the customer can buy it to get it ordered by Christmas.
So a lot of times, people decide to take the last two or three weeks off of December when that's a huge mistake. You need to keep sending inventory as possible to Amazon for a lot of different reasons. I mean, December 25th is not the finish line for Q4 sales. There are a lot of opportunities for post-December 25th sales and they could be huge.
I mean, people will have items that they wanted to buy that they didn't get for Christmas. They'll have Amazon gift cards burning a hole in their pocket that they want to buy. People continue buying in January and so you stock up for January in December. So keep stocking up the Amazon FBA shelves in December so that you can have a good January and beyond.
And speaking of that, we've got an upcoming free webinar just for you about how to get Q4 numbers in January. I mean, if you want to continue to see the Q4 magic continue in the month of January. Sign up for this free webinar, fulltimefba.com/Q1 webinar. It's a free webinar where we're going to walk you through how to make sure you're set up for the New Year when it comes to profits and goals and success.
So be sure to check that out, fulltimefba.com/q1 webinar. So those are some of the mistakes that we've experienced in the past with our Amazon sales and sourcing and pricing during Q4. Hopefully, this will help you avoid those mistakes so that you can see better days of success in the days ahead for you.
[CLOSING CONVERATION]
[0:12:24.6] REBECCA: Thank you so much for joining us for this episode of The Full-Time FBA Show. As a reminder, we always have show notes for you and that will include the transcript and all of the links that were mentioned and any promo codes that we have. You can find that for this episode at fulltimefba.com/163 because this is episode number 163.
[0:12:45.0] STEPHEN: Next week on the show, we're going to be talking about how the right relationships can potentially 10x your Amazon profits. Let's talk about that next week on The Full-Time FBA Show.
[OUTRO]
[0:12:56.8] ANNOUNCER: That is all for this episode of The Full-Time FBA Show. So head over to fulltimefba.com/podcast, where you will find the show notes and links from this episode. While you're there, subscribe to our newsletter where you'll get several free downloads of our popular and helpful Amazon FBA resources. Now, take action on what you have learned today, so you can find success at turning part-time hours into a full-time income with Amazon FBA.
[END]