Are you confused about product variations as an Amazon reseller? Then today's show is for you! This week we discuss the complexities of researching, sourcing, and pricing product variations on Amazon.
Product variations are often not taken into consideration by resellers, causing them to either miss out on opportunities or lose money on a product they cannot sell. Today we cover the dos and don'ts of product variation sourcing and tools you can use to help you find gaps in the market.
We'll even share with you how to know which variation is selling the best compared to all the others. Join us today to find out how you can get the edge on your competition and make the most of your Amazon business!
Listen on the podcast player below.
Like what you hear? Tell a friend… and be sure to leave us a rating and a review. Here's how.
Key points from Episode 131:
A simple introduction of how variations work on Amazon.
Stephen gives us some examples of Amazon terminology used when describing variations.
Variations can be a different color, size, style, flavor, theme… anything!
How to tell if a particular product has variations or not when sourcing.
Example of a product with unapparent variations available for it.
Software tools you can use to check rankings on product variations.
How to know which variations are selling the best compared to the other variations.
Stephen tells us how to research pricing variations for a product.
More insider tips and tricks regarding product variation sourcing.
And more!
Links and resources mentioned in this episode:

CONTEST – THREE WAYS TO WIN A COPY OF ONE OF THESE BOOKS!
1. Subscribe to The Full-Time FBA Show on your favorite podcast player, leave a written review, take a screen shot of the review, and email the screen shot to stephen@fulltimefba.com.
2. Follow Full-Time FBA on Instagram, scroll to the post about the book giveaway, and leave a comment on which book you'd like to win.
3. Like Full-Time FBA on Facebook, scroll to the post about the book giveaway, and leave a comment on which book you'd like to win.
Contest ends April 20th with winners notified on April 21.
Right-click here and save as to download this episode to your computer.
More Episodes from the Full-Time FBA Show podcast:
Don't miss an upcoming episode! Subscribe, download episodes, and review the Full-Time FBA Show:

The Reseller's Guide to a Year in FBA
One of the ways you can make selling on Amazon FBA easier is to know ahead of time exactly what to expect each and every month of the year.
Imagine what it would feel like knowing you were not missing out on any of the opportunities that will come your way this year. Imagine working on your Amazon business knowing exactly what your priorities are, what you need to avoid, and what you need to accomplish during each month to make progress toward making this year your best sales year ever.
Now you can with the course The Reseller's Guide to a Year in FBA: A Month by Month Guide to a Profitable Amazon Business. The package includes a 220+ page ebook, live training webinars throughout the year, a private Facebook group, and more!

Back to the main page for The Full-Time FBA Show

Episode 131 Transcript: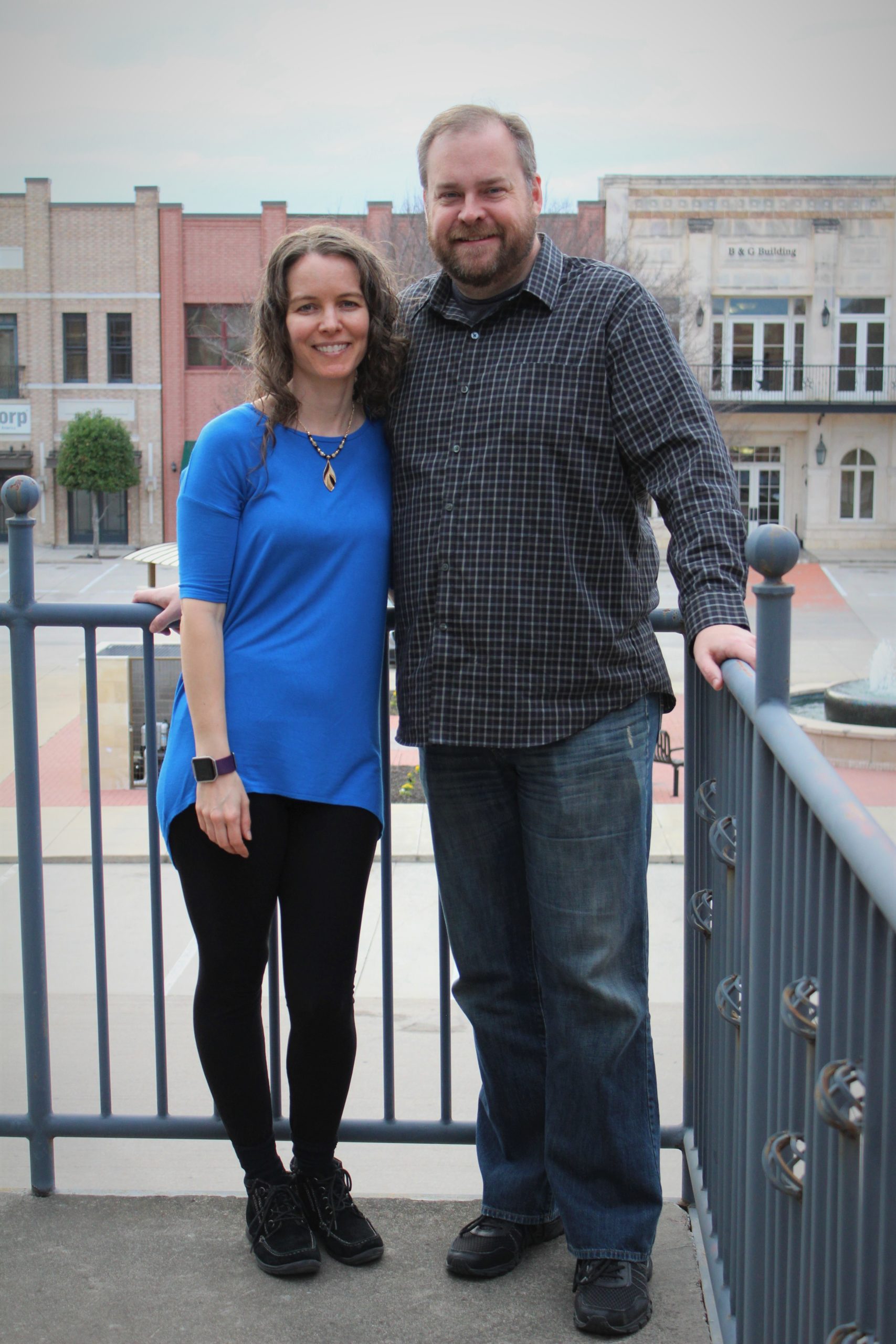 [INTRODUCTION]
[0:00:01.8] ANNOUNCER: Welcome to The Full-Time FBA Show. In each episode, it's our goal to help you turn part-time hours into a full-time income, selling almost anything on Amazon. Now, your hosts of the show, Stephen and Rebecca Smotherman.
[0:00:20.5] STEPHEN: Welcome to episode number 131 of the Full-Time FBA show. We are talking about understanding variations on Amazon as a reseller because variations can be confusing and to help bring some clarity with me today is my wife, Rebecca, what is up Rebecca?
[0:00:38.5] REBECCA: Hey there, looking forward to talking about this topic today. It is something that I had to deal with for quite a few years as I've sold shoes on Amazon and so I'm excited to be able to talk with you all today about some of the different factors that come into selling items with variations.
[0:00:53.2] STEPHEN: Yes, we'll break that down on today's episode.
[DISCUSSION]
[0:00:59.4] REBECCA: As we get started here, let's just first have a simple introduction to the concept of variations on Amazon. A variation is going to be when an item is sold on Amazon that has different options where it's basically the same item but it might come in different colors or different styles or different sizes, different flavor, a different theme. Just about anything can be broken down into a variation on Amazon if you put your mind to it when you're making a listing.
But there are some more common variations that are out there and again, you're looking at an item that is basically the same product, the same item that comes in something that has one or two characteristics of it that can differ to give customers and option for getting the specific color, size, style of what they want.
[0:01:53.2] STEPHEN: Yeah. Amazon has some specific terms, I just want to make sure you understand about this when it comes to variations. Amazon calls this, parent-child variations because things are related. You have a parent ASINs, which is the number-letter combination in Amazon, attributes to the main item, the main item not actually being a specific item that you're selling but a main item that like is the parent that pulls everything together, keeps everything together and you have the multiple different type of child ASINs that are the actual items that differ in the whole color, style, flavor, theme, whatever, different type of differences but they're all related together and Amazon uses the term parent-child ASINs, parent-child variations when dealing with that.
When it comes to actually sourcing items with variations, you know you want to make a really good sourcing decision, how do you know if an item is a variation or if it's just an item that's on its own and doesn't have anything that's different about it?
[0:02:56.0] REBECCA: Well really, you kind of look back to what we were talking about there in the introduction and just use your common sense that if you're looking at an item to resell and you know that this is an item that comes in different sizes, different colors. Like, for example, shoes. Most shoes are going to have one or two, at least, color variations and then multiple size variations that are going to be available for customers to purchase and so that would be a color variation and a size variation.
Now, the parent ASIN going back to what you were saying, that parent ASIN is not going to show up on the product page but each of those child variations should show up on the sales page, the product page for that item on Amazon. If you're not sure about whether or not an item that you're looking to resell is a variation and you can't tell just from thinking through what different color sizes, flavors of the store might be, then definitely check the product page and look to see, is there a dropdown menu that gives you options to choose from?
Are there little boxes that show different options and prices for different variations? Those are the ways that you can kind of just real quickly, figure out. Now, that's the simple way, if it's obvious, if there are more than one available, actually on the product page, we'll get into it a little bit later, what to do if that particular child ASIN that you might have in your hand or you're looking at researching isn't there on the product page but that's just kind of where you get started.
[0:04:28.6] STEPHEN: And, I also wanted to add that sometimes, you know, variations can be really obvious like T-shirts or shoes, sometimes it's not going to be so obvious. I just thought of an instance where I was trying to sell a Paw Patrol toy and the Amazon page had the same type of Paw Patrol toy vehicle. One was with Chase, the character Chase and another one was a variation with Rocky and another variation was Zuma and I can't believe I know all the names of these Paw Patrol toys but they had all those type of variation options where you can choose.
The main toy was the vehicle, the parent ASIN was the Paw Patrol vehicle but there is a variation for each one of them. Sometimes it's not quite as obvious so definitely look on the sales page for those options.
[0:05:11.9] REBECCA: Right, I've even seen sometimes that it's a variation on a product page might even be like a bundle that has that main product as the main part of the bundle and then they might have added on some other things to it. You have to be real careful when you're looking at those variations and figure out what is the thing that's changing, what characteristic is it that's changing from one variation to another.
So, talk to us for a second now Stephen about how resellers can know when they're doing their research about buying items to sell, which variation on a product page is the bestselling variation and whether or not you should buy one particular child ASIN to resell or not.
[0:05:52.2] STEPHEN: That's a really good question because you know, if you know me, you know I talk about Keepa a lot and Keepa tracks sales rank and it tracks pricing and that's all really good when it comes to trying to make a good sourcing decision but one thing that Amazon does not give out to Keepa to put into their Keepa graphs is the sales rank of the child ASINs.
Keepa will get information from Amazon about the sales rank of parent ASINs and so it's like, you were checking out the sales rank chart and that's for the parent ASIN, it's for like a combination of all the variations and so it's kind of hard to see which variation is selling the most but there's tools like Keepa and another tool Rev Seller that give you options to get some more information.
If you're using Keepa and you got that Keepa an account and there is an option where you're looking at the Keepa graph, there is a little tab called variations. You can click on that tab and then you can go in and sort the whole list of variations based upon their reviews, based upon their, even positive reviews and so, you can go in and kind of sort it to see which of the variations have gotten the most reviews.
Now, that means that they're getting those sales, you're going to be able to see which variations are getting the most sales as you can figure out which ones you might, should source and RevSeller does a similar thing. RevSeller is an online arbitrage tool that puts a chart, that puts information on Amazon sales page and there's a little variation viewer button that you can click that does the same type of thing, where you can be able to sort their variations to see which ones are getting the most reviews and the best reviews and usually that means, those are the ones that are getting the most sales.
Those are the ones that I choose, using Keepa and RevSeller to help me choose which variations are the best-sellers.
[0:07:37.1] REBECCA: So, you're not able to see the actual sales rank, that information but you can kind of extrapolate that information for yourself by looking at the number of reviews for each variation?
[0:07:46.9] STEPHEN: Absolutely.
[0:07:49.0] REBECCA: What about with pricing, how would you look into pricing your variations?
[0:07:52.9] STEPHEN: Well, that is the cool thing about Keepa is that even though Keepa does not give you the child variation sales rank history, it will give you the child variation pricing history so you can go and look at a Keepa graph and look at the price history of each individual child ASIN to make a really good pricing decision based upon the history.
Again, if you don't know Keepa, it tracks the complete history of almost every item on Amazon when it comes to sales rank and pricing so you can look into the past of how the item was priced before to see how you can probably price it in the future.
[0:08:26.6] REBECCA: Since we're talking about Keepa and RevSeller, I want to come back to what I had mentioned earlier when we're looking for the child ASIN of an item that you're interested in selling. If you don't see – if you have an item, you have the UPC, you know that I have this blue size eight of some item, let's say it's a pair of shoes and I have the parent ASIN, so I'm able to pull at the product page but I don't know what the child ASIN is to be able to list it on Amazon.
You can get the ASIN and UPC from looking at that Keepa variation tab or the RevSeller variation viewer, even if there isn't another seller who is currently selling it. If nobody else is selling the size eight color blue, it's not going to show up on the product page.
[0:09:16.0] STEPHEN: Yeah, Amazon suppresses that.
[0:09:17.3] REBECCA: Right, the child ASIN still exists under that parent ASIN but you don't know what it is, you can look in the Keepa variation tab or the RevSeller variation viewer and it will tell you what the ASIN or UPC is for that particular child – the size, color variation for that particular child ASIN. That's another way that that – having one of those extensions can help you find information about variations that is very useful.
[0:09:45.1] STEPHEN: For Keepa and RevSeller, we both use those tools almost every day. I will put in the show notes the links to those tools as well as coupon codes, they can help save you some money from using that tool. Kind of just kind of wrapping everything up with the whole thought of variations, it's definitely something to learn that will help separate yourself from your competition who is out there just wanting to do the easy sourcing.
So, sourcing an item with a variation, making a good sourcing decision, making a good pricing decision, it's a skill that you acquire over time but you do that with practice. If this is not something that you're used to, try it out, see what it's like and make some mistakes, learn from those mistakes and then start building up that muscle of sourcing, pricing and selling items with variations and again, you can set yourself up to sell more items on Amazon because you have the skill to help you sell more items in your Amazon business.
[0:10:40.7] REBECCA: All right, well that wraps up our conversation about selling and understanding variations on Amazon as a reseller. We do want to remind you, before we finish up for today completely though that we have a contest going on right now where you can win a copy of a book that we have talked about in a previous episode.
If you remember in episode number 130, we talked about the eight books that have impacted our Amazon business the most that aren't really related to Amazon but they have really impacted our Amazon business. We will have two winners for each of the different types of methods that can use to enter this contest so altogether, six winners. This contest is going on through April 20th so if you're listening to this before that date, be sure and enter as soon as you can.
There's three different ways that you can enter. The first is by leaving a podcast review, so whatever your favorite podcast player is, make sure that you are subscribed to the Full-Time FBA show and leave us a written review and then take a screenshot of that review and email it to stephen@fulltimefba.com.
[0:11:46.0] STEPHEN: I just want to be clear, it's Stephen, S-T-E-P-H-E-N, the biblical way of spelling Stephen @fulltimefba.com.
[0:11:54.9] REBECCA: Right. If you've left us a review ion the past, you just need to go back and find that review on your podcast player, take a screenshot of that and send it to us, we'll have two winners that way, through leaving a podcast review, we'll have two winners through Instagram.
Make sure you are following @fulltimefba on Instagram and then scroll to find on our grid and leave a comment on the post that we have there about this contest and make sure that you let us know in your comment which book you'd like to win and you can find us by going to fulltimefba.com/igcontest and we'll have two winners from Instagram and then lastly, there will be two winners from facebook.
Make sure you're following us, Full-Time FBA on Facebook, this is our Facebook page, not the group and leave a comment on the facebook post about which book you'd like to win and again, you can find that at fulltimefba.com/fbcontest.
[0:12:53.3] STEPHEN: The contest ends April 20th, we'll pick a winner and let you know on April 21st, good luck, it's going to be some good fun handing out these books.
[CLOSING CONVERSATION]
[0:13:06.3] REBECCA: We had a lot of links in this episode and a lot of information. If you are interested in reading the transcripts or finding any of the links from these shownotes, you can find it at fulltimefba.com/131.
[0:13:18.3] STEPHEN: Next week on the show, we are going to be talking about reselling profitable board games. It is almost garage sale season, the number one thing I love to source at garage sales are board games. Both new and used board games can be found at garage sales and I'll show you the tips and tricks on how to make some good money on board games next week on The Full-Time FBA Show.
[OUTRO]
[0:13:41.6] ANNOUNCER: That is all for this episode of The Full-Time FBA Show. So head over to fulltimefba.com/podcast, where you will find the shownotes and links from this episode. While you're there, subscribe to our newsletter where you'll get several free downloads of our popular and helpful Amazon FBA resources. Now, take action on what you have learned today so you can find success at turning part-time hours into a full-time income with Amazon FBA.
[END]