If you love to read, then this episode is especially for you. If you don't like to read that much, then maybe this episode will give you the inspiration to pick up a book that might help take your Amazon business to the next level.
This week we discuss eight books to help you improve your FBA business, important aspects to consider for long-term success, the importance of mental well-being, and much more. Finding out ways to better your business in an ever-changing market should be a priority for your Amazon business. Not only will this help identify gaps in your approach, but it will also help your business remain current in a dynamic world. Listen today to find out which books are the best for you and how you can win your very own copy!
Listen on the podcast player below.

Like what you hear? Tell a friend… and be sure to leave us a rating and a review. Here's how.
Key points from Episode 130:
What to read to help you figure out what drives your passions.
The book to stop you from procrastinating and improve productivity.
What you can read to help manage your schedule better.
Why your mindset is important for your success and the book to help with it.
Outline of a book to help you break bad habits and create good ones.
Rebecca describes a book to help you budget and manage your finances and shares the benefits of a budget in your business.
A book that helps Stephen and Rebecca develop, meet, and sometimes exceed their yearly goals.
The highlight of a book about how working less will make you more productive.
Find out which two books are Stephen and Rebecca's favorites from the list.
How you can win a copy of one of the books reviewed!
And more!
Links and resources mentioned in this episode:
THREE WAYS TO WIN A COPY OF ONE OF THESE BOOKS!
1. Subscribe to The Full-Time FBA Show on your favorite podcast player, leave a written review, take a screen shot of the review, and email the screen shot to stephen@fulltimefba.com.
2. Follow Full-Time FBA on Instagram, scroll to the post about the book giveaway, and leave a comment on which book you'd like to win.
3. Like Full-Time FBA on Facebook, scroll to the post about the book giveaway, and leave a comment on which book you'd like to win.
Contest ends April 20th with winners notified on April 21. 
Right-click here and save as to download this episode to your computer.
More Episodes from the Full-Time FBA Show podcast:
Don't miss an upcoming episode! Subscribe, download episodes, and review the Full-Time FBA Show:

The Reseller's Guide to a Year in FBA
One of the ways you can make selling on Amazon FBA easier is to know ahead of time exactly what to expect each and every month of the year.
Imagine what it would feel like knowing you were not missing out on any of the opportunities that will come your way this year. Imagine working on your Amazon business knowing exactly what your priorities are, what you need to avoid, and what you need to accomplish during each month to make progress toward making this year your best sales year ever.
Now you can with the course The Reseller's Guide to a Year in FBA: A Month by Month Guide to a Profitable Amazon Business. The package includes a 275+ page ebook, monthly training videos, a private Facebook group, and more!

Back to the main page for The Full-Time FBA Show

Episode 130 Transcript: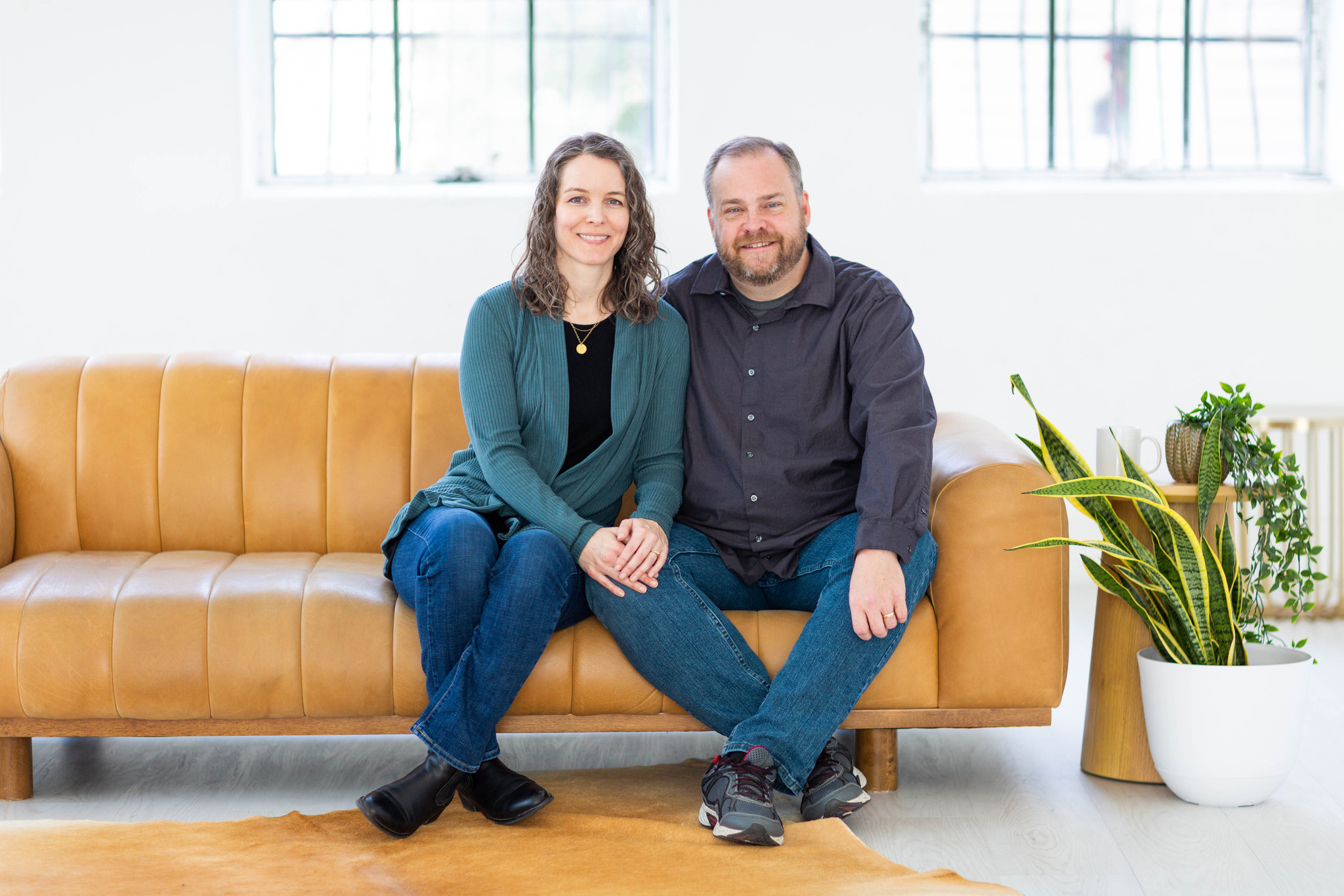 [INTRODUCTION]
[0:00:01.8] ANNOUNCER: Welcome to The Full-Time FBA Show. In each episode, it's our goal to help you turn part-time hours into a full-time income, selling almost anything on Amazon. Now, your hosts of the show, Stephen and Rebecca Smotherman.
[0:00:21.7] REBECCA: Hello there and welcome to another episode of The Full-Time FBA Show, we are on episode number 130. Today, we're talking about one of my absolute favorite topics in the whole wide world, books. We're going to be talking about the top eight non-Amazon books that will improve your Amazon FBA business.
These are books that we have read and loved, they have impacted our business greatly and stay tuned because we're also going to have a giveaway and here with me to discuss these eight amazing books is my co-host and husband, Stephen.
[0:00:53.7] STEPHEN: It's good to be here, I love talking about books, I love reading books and I just want to clarify, when we say non-Amazon book, we just mean that it's not a book that's focused on Amazon seller central or Amazon strategies or Amazon this.
It's things that impact your business and your Amazon business in other ways that aren't specifically Amazon focused but have the outcome of after reading it and implementing the tactics in the book, have a positive impact on your Amazon business.
We'll break that down and these eight books on this episode of The Full-Time FBA Show.
[DISCUSSION]
[0:01:29.8] REBECCA: Like we said in the intro, we are going to be giving away some – well, you probably guessed it, books. We said there'd be a giveaway and we're going to be giving away some of these books that we are talking about so be sure and listen all the way to the end, you're going to want to take notes on which of these books you haven't read yet and you want to add to your list and also find out how you can win some of these books.
[0:01:49.2] STEPHEN: The first book we're going to start off with is aptly named, Start with Why. It's by the author Simon Sinek and this is a great book when it comes to keeping motivated to continue doing what you're doing, whether it's in life or business, Starting with Why is really important. If you're wanting to avoid burnouts or you worry about burning out on your business, then this book is a great way to keep that fire going strong.
There's a quote that says, "We often lose our passion when we lose our why." Our "Why" is what motivated us toward sticking with our goals that we come up with, what is your "Why"? I mean, is your "Why" your family, is your "Why" financial security, is it setting and meeting goals, is it building a successful business, is it freedom, what is your "Why" and why is that your "Why?"
This book helps break this down and can really help you accomplish more in life but especially in your Amazon business when you know your "Why." I know my "Why" is about family, it's about financial security, it's about setting up a future where we can have the kind of freedom to live the life that we want, the freedom to give how we want to give to charities and organizations that we support and it's a lot of fun always connecting that back with the work that we're putting into life.
[0:03:03.7] REBECCA: Again, that book is called Start with Why and the author is Simon Sinek. The second book that we wanted to talk to you about today is called, Eat That Frog and it's by Brian Tracy.
[0:03:14.2] STEPHEN: It's a cookbook, right?
[0:03:16.4] REBECCA: Right, I was going to say, I love the title of this book, this is one that – it stuck with our kids, the first time that we read it years back, we started using this phrase with our kids when it came to doing homework or doing chores around the house and it has impacted our business as well.
Eat That Frog comes from a quote by Mark Twain where he says, if it's your job to eat a frog, it's best to do it first thing in the morning and if it's your job to eat to do two frogs, it's best to eat the biggest one first. Procrastination is a killer when it comes to business and like I said with our kids, this has been impactful, procrastination can also be a killer when it comes to getting your room clean or doing your homework.
We have learned as a family that when we are looking at a big to-do list or when we're looking at our business and trying to figure out, "What should I be working on right now?" there's a lot to be done. Well, Eat That Frog. This book has helped us to recognize what those big frogs are in our Amazon FBA business. It helps us to stop procrastinating and get the most important things done quickly and done well. There's a lot to be done so you should do the most important things done first.
This book is pretty quick to read, it's a powerful read though and it will impact your life and hope you get things done in a much more efficient manner. We highly recommend it, it's a good little kick in the pants to get you going if you are kind of in a stuck place with your to do list. When you do get this book, be sure that you're getting the updated third edition version.
[0:04:44.4] STEPHEN: Yeah, we're going to give you tons of books, eight of them, in this podcast. We'll make sure we put links to them in the shownotes, we'll give you the shownotes link in a little bit. Yeah, Eat That Frog is awesome and not a cookbook.
The third book that we're going to talk about today is called The 4-Hour Workweek by Tim Ferriss and this is a groundbreaking book when it first came out and it's still a highly impactful book that helps you take a look at your schedule, your time and how to be able to outsource a lot in your life to – I mean, imagine the things that you could do if you were only working a four hour workweek?
A lot of it is possible, especially with Amazon FBA with the opportunity that we have to outsource and while you're probably not going to be working a just a four hour workweek after you finish his book, you can definitely have your eyes opened to the possibilities that the book gives you.
There's so many examples, so many relatable examples to learn from in this book and it not only can help you with your Amazon business, if you're wanting to start to step away from a nine to five job to spend more time in your Amazon business, it can also help you with that to kind of realize the priorities and how you spend your time. It's a big impactful book that we highly recommend.
[0:05:53.6] REBECCA: Yeah, I know, when I first saw this title years back, I thought, "Well, what do I do with the rest of my time? I mean, if I only am working four hours a week, what am I supposed to be doing the rest of the time?" Well, you're doing the things that you want to do and that includes working on projects that you want to work on.
It doesn't mean that you don't do anything else the whole rest of the week but sit around and watch TV. It means that you are freeing up your time by working those four hours on your business so that you can do the other really important things that you have going on in your life.
[0:06:21.3] STEPHEN: Absolutely, some of the tactics in this book have helped us turn those part-time hours of working on Amazon into a full-time income. We have the time freed up to put together this blog and this podcast and YouTube channel and put together courses and so we're still working part time hours on Amazon business to make a full-time income and this book kind of helped guide us in that direction.
[0:06:42.5] REBECCA: Exactly.
[0:06:43.6] STEPHEN: Yeah, The 4-Hour Workweek by Tim Ferriss.
[0:06:45.8] REBECCA: The next book that we wanted to talk about is Mindset: The New Psychology of Success by Carol Dweck. Even though it's called The New Psychology of Success, this book's been out for a few years but it has made a really great impact on our lives as well. I feel like I just keep saying that over and over again, this book made a great impact.
I guess we could just count it a given, all of these books have made a great impact. But, if you've heard or read anything we've ever said or written, basically, any course we've ever done, so many of our blogpost, you know just how important we think your mindset is to the success of your Amazon FBA business.
This book brilliantly breaks down the difference between the growth mindset and the fixed mindset, these are the mindsets that really impact every aspect of your life and this dramatically impacts how you approach your Amazon business.
Mindset, the book will help you see the ways you're thinking in a new light and it will even help you learn how to move from that fixed mindset where you think you're stuck and you're unable to change things from that fixed mindset to a growth mindset where you know you can grow and learn and achieve new and exciting things.
This book is not about the power of positive thinking or just be optimistic. It is about changing the way you view the circumstances in your life and the things that you have to do every day and the approach that you take in your business that can impact everything from the approach you take to sourcing, to outsourcing, to how you relate, to the people that you work with in your business, it is so impactful.
This is definitely one that we recommend, Mindset by Carol Dweck.
[0:08:26.5] STEPHEN: Yeah, in fact, I think, if I had to pick one of the eight books to recommend the most, this might be it. Mindset might be the one. Just my opinion of – yeah, if I'd listed them as a top eight list, that might be my number one.
Another book that might be really helpful for you is called, Atomic Habits: An Easy & Proven Way to Build Good Habits & Break Bad Ones. The book is by the author James Clear. This book has come out recently and it is an amazing book. I mean, chances are, you've got some bad habits in your life, chances are, you got bad habits in your Amazon business. I feel like if our son Peter is here, he would probably start singing Ed Sheeran's Bad Habits, I can hear that in the background but he's just cool.
But we need to break some bad habits in order to find the success that we're looking for in our business. This book, it outlines practical strategies that can teach you how to form good habits, how to break the bad ones and master the tiny behaviors that can lead to huge results.
If you're having trouble changing your bad habits, both in your personal life and in your business, the problem isn't you, the problem is your system. Bad habits repeat themselves again and again, not because we don't want to get things changed but because we have the wrong system for that change.
This book helps us outline the systems to get those bad habits going and get good habits into a rhythm and so, we can come up with big goals for ourselves and we think really, you know, optimistically about those goals but if we're really going to meet those goals, we need to have the right systems in place.
This book outlines that and I highly recommend this. Plus, at the end of the book, he gives you a link to sign up for like a newsletter where you can get like daily tips or weekly tips to your inbox which are also really good.
[0:10:04.2] REBECCA: Yeah, if you have that habit of reading newsletters, be sure and sign up for his newsletter.
[0:10:08.2] STEPHEN: Yes and while you're at it, sign up for ours. Okay, no, I'm kidding we'll talk about that later.
[0:10:11.6] REBECCA: Yeah, not kidding, do sign up for ours.
[0:10:14.1] STEPHEN: Yes.
[0:10:14.7] REBECCA: All right, back to our books. We have next for you the book, You Need a Budget by Jesse Mecham and you might be familiar with YNAB, is that how you say it, YNAB?
[0:10:26.1] STEPHEN: Yes.
[0:10:26.7] REBECCA: YNAB, you need a budget because they have an award-winning software for budgeting but did you know they also have a book, You Need a Budget? It explains the overall philosophy of YNAB. I can't recommend this budgeting and money management principle that they set out in this book highly enough. It can be life changing to just start setting up a budget. It sounds so basic and so fundamental and it also sound really scary to some people.
I know for me, it was like when we first started doing a budget years and years ago like how do I even know where to start with this, well, they will tell you where to start and they will tell you why it is important to do this and it doesn't have to be complicated or painful. It really is just a way to help you get out of debt by looking at what you are spending compared to what you are earning. It's that simple and it will help you not only to get out of debt, it will help you to start building wealth.
If you know where your money is going every month then you can start spending it more wisely, you can start making it work for you better and this applies both to your life and to your Amazon business. You need a budget for your personal expenses but you also need a budget for your Amazon business if you don't have one already. These are proven principles that we have been living by. We've had a budget now for I mean, many years.
We both had one before we got married then we combined our budgets when we got married and we basically have been following a plan for years and cannot imagine what it would be like living without it at this point and it has helped us to prevent a lot of arguments amongst ourselves and it has helped us really to grow our Amazon business in ways that I can't imagine that we would have been able to do if we didn't just have a plan in place every month for how we were going to spend our money.
[0:12:12.1] STEPHEN: Yeah, if you think to yourselves, "I'm not really good with money" or "I make bad money decisions", definitely get this book and if you think, "You know, I've got really good control over my money and I make good money decisions" also read this book because you can probably tweak things to make things even better.
[0:12:25.7] REBECCA: Yeah, so You Need a Budget by Jesse Mecham. Be sure and check that out.
[0:12:29.2] STEPHEN: The next book on our list is called, Your Best Year Ever by Michael Hyatt and this is the book that taught Rebecca and I the framework of how we develop our yearly goals of growing our Amazon business as well as growing our personal life and meeting personal goals. If you are looking to understand how to create the right goals as well as how to meet and maybe even exceed your goals then this book is perfect.
With this book, you can come up with the right goals and also find the fuel for you to stick with those goals. I mean, how many of us have goals in January, only by January 15th we're like we've moved on with our life? Well, this book really can help you set up the right kind of goals, it helps you look back on the previous year, your successes and failures, look into the next year and be able to set the right kind of goals with the right kind of expectations and set yourself up for success because there is actually more than just coming up with a goal.
It is going to help you actually meet it, there is some tricks that you can use that will help you find success and get closer to meeting your goals every month of the year. This book outlines that and we highly recommend it and we use this strategy every single December when we start looking at the new year and what we want to do in our personal life and our business life.
[0:13:35.5] REBECCA: Speaking of Michael Hyatt, the next book that I am going to share with you, which is actually the last book that we are going to be talking about is one that I heard about from Michael Hyatt years ago and it's the book, Rest: Why You Get More Done When You Work Less by Alex Soojung-Kim Pang and this book seems so counterintuitive. We're here talking about how to build your business and things that you can implement in your business.
Books to read about working more efficiently and smarter in your business, so now we're going to talk about rest? I mean, that seems counterintuitive to work but why you get more done when you work less is such an important concept and Stephen said that he would have picked Mindset as the number one book that he would recommend, I think Rest might be the number one book that I would recommend because it is just as counterintuitive I think to just American culture in general to say that rest is this important.
This book is not just about getting enough sleep, although I highly advocate for getting enough sleep, whatever that means to you. If that's at all possible, get enough sleep every night but also just the concept of taking breaks from work. Taking vacations when you can, prioritizing taking the weekend off, the whole weekend and not having your phone turned on so that you are still working.
Being sure that you are getting out and taking a walk not just once or twice a week but maybe every day go out and take a walk without – I mean, I hate to say it, your favorite podcast put it in your ears but just get out and think, get out and listen to the quiet and think and the creativity and the productivity that comes from taking a break from your work and doing something else so that you are feeling rested.
So that you are feeling happy, so that your body is taken care of and your mind is taken care of. I don't know how else to describe it other than rest is so fundamental to getting a lot of good work done and we really need to prioritize it more than we actually do. Be sure and check out that book, Rest: Why You Get More Done When You Work Less by Alex Soojung-Kim Pang.
[0:15:42.8] STEPHEN: If you've heard this podcast and you're like, "Wow, I want to get some of those books" we want to give you a copy. We've got a contest, it's going to be going on for a couple of weeks but this is a contest where you have three different ways to win a copy of one of these eight books and each of the ways that I am going to share with you has two winners.
The first way to enter this book contest is to leave us a podcast review. Go to your favorite podcast player, subscribe to The Full-Time FBA Show if you are not already and leave a written review. Take a screenshot of that review and email it to us at stephen@fulltimefba.com and I will randomly pick two winners of that and I will contact you and say, "Hey, you won and you can pick which of these eight books you would like to have us sent to you."
[0:16:30.3] REBECCA: What if you have already written a review in the past?
[0:16:32.4] STEPHEN: If you have already written a review in the past, it should still be there written in the reviews section so you can just scroll to that particular review, take a screenshot of that and send that to us and let us know, "Hey, this name with the screenshot, that's mine and I would like to submit that for my review contest."
[0:16:50.5] REBECCA: There you go, boom, one entry right there.
[0:16:52.6] STEPHEN: Yes, one entry right there with two chances to win. Another one is an Instagram post. If you go to fulltimefba.com/igcontest, we'll have an Instagram picture of all of these four books and you can comment on that particular post and that will be your entry. So be sure on Instagram to follow @fulltimefba and leave a comment on our contest Instagram post which book you'd like to win, so that's another opportunity for you to win.
The link again, fulltimefba.com/igcontest and I will pick two winners from those who comments on there to win one of these books and then of course, we've also got Facebook. So, fulltimefba.com/fbcontest to do the same thing, to see the link where we have the picture posted of all four books and leave a comment after you follow or like Full-Time FBA and tell us which book you wish you would win and I'll pick two people out of that Facebook post to win a copy of one of these books.
[0:17:51.3] REBECCA: When we say win a copy of one of these books, if you win you get to choose which one you want, right?
[0:17:56.1] STEPHEN: Yes.
[0:17:56.5] REBECCA: You are not going to get a book that we choose, so you will get if you are a winner, there is going to be six winners, two from the podcast review, two from Instagram, two from Facebook and each of those winners can say which book they want and if you all six pick the same one, you all six would get it. It's not like you are competing for different books.
[0:18:13.6] STEPHEN: Right, that's absolutely true.
[0:18:14.8] REBECCA: You get to pick from this list of our eight favorites.
[0:18:17.6] STEPHEN: Yes, so we just want to give these books away to some lucky listeners and so yeah, go leave us a review, go to the Instagram post, go to the Facebook post, you have three entries, three chances to win.
[CLOSING CONVERSATION]
[0:18:31.1] REBECCA: I know we have given you a lot of information about the contest, a lot of information about each of these books and their authors, as a reminder, we always have all of these summarized for you on the shownotes page for each episode. Go to fulltimefba.com/130, episode number 130 and you'll find a list with links of how to enter the podcast contest, how to find all of these books that you might want to buy, all of these information is going to be summarized there for you as well as the transcript for this episode, fulltimefba.com/130.
[0:19:05.1] STEPHEN: Next week on the show, we are going to be breaking down how to better understand variations on Amazon. We'll talk about what variations are, how to best understand, how to kind of use a trick to kind of know which variations are selling more than others, we'll break that down next week on The Full-Time FBA Show.
[OUTRO]
[0:19:22.5] ANNOUNCER: That is all for this episode of The Full-Time FBA Show. So head over to fulltimefba.com/podcast, where you will find the shownotes and links from this episode. While you're there, subscribe to our newsletter where you'll get several free downloads of our popular and helpful Amazon FBA resources. Now, take action on what you have learned today so you can find success at turning part-time hours into a full-time income with Amazon FBA.
[END]