Introducing an online arbitrage (and wholesale) sourcing tool Stephen and Rebecca both love. Listen today to hear all about the mechanics of using RevSeller, and how having all the information together in one place helps us to make better sourcing decisions.
You'll also hear about the additional information RevSeller offers in the form of parent/child variation sourcing, sales trends and patterns, as well as quick results on whether you are approved to sell any particular item. We touch on ways RevSeller makes our lives more convenient, from quick links to cutting back on research time. We can't imagine doing online arbitrage (or wholesale) sourcing without RevSeller.
Listen on the podcast player below.

Like what you hear? Tell a friend… and be sure to leave us a rating and a review. Here's how.
Key points from Episode 145:
What RevSeller is and how we use it in our online and wholesale sourcing.
The mechanics of using RevSeller for any research on the Amazon website.
How getting all the information in one place helps you to make better sourcing decisions.
Why Rebecca uses the profit calculator on every single purchase.
The variation viewer built into RevSeller that Stephen uses to see which variation is selling the best.
How the restriction viewer lets you see instantly if you are approved to sell an item.
The quick link to the Add a Product Page which speeds up the process of getting approved to sell an ASIN.
A link to the video walkthrough of RevSeller.
Links and resources mentioned in this episode:
Right-click here and save as to download this episode to your computer.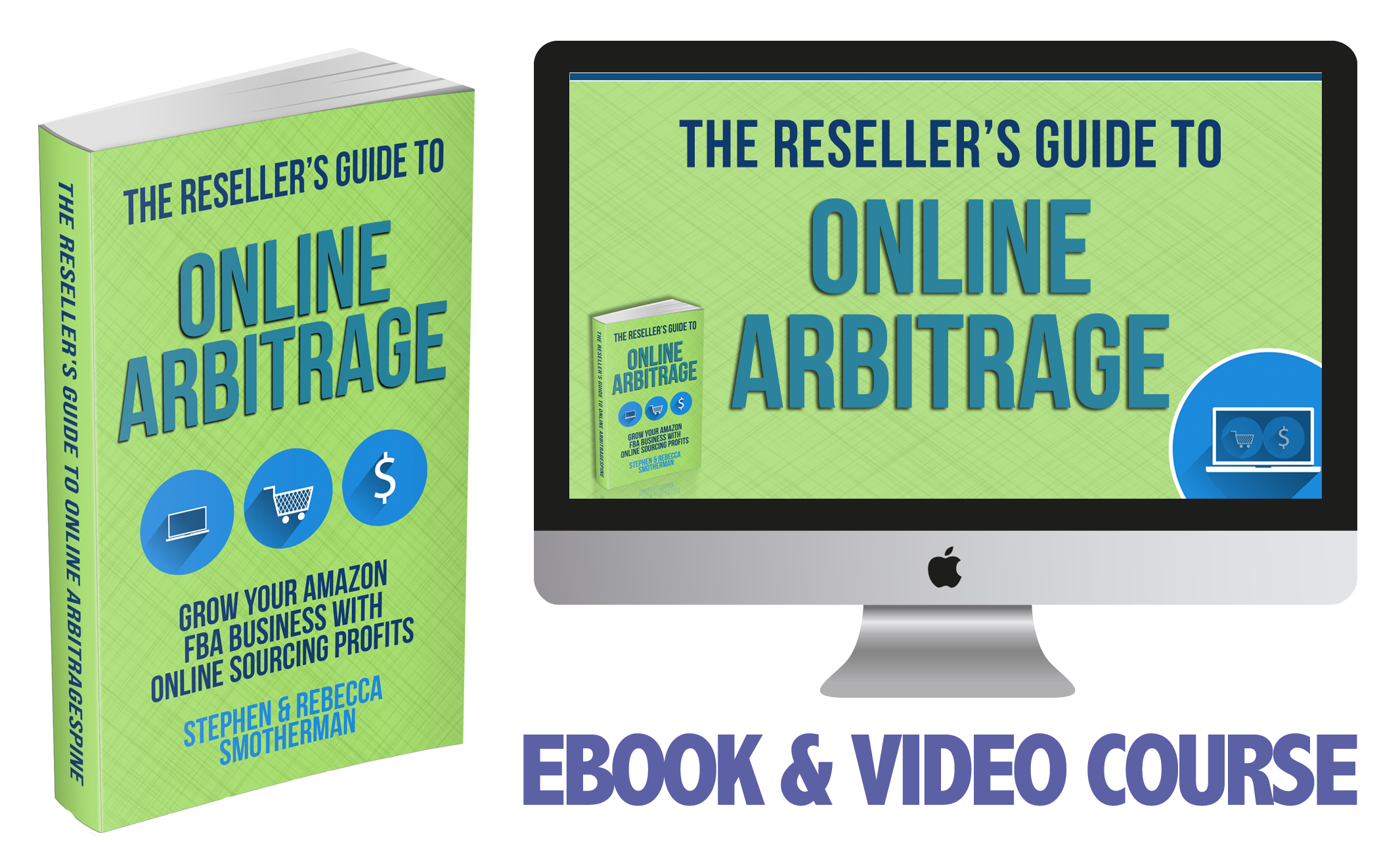 The Reseller's Guide to Online Arbitrage
If you want to add or improve your existing online arbitrage (OA) sourcing skills, then check out our course: The Reseller's Guide to Online Arbitrage: Grow Your Amazon FBA Business With Online Sourcing Profits.
The course is a combination video course (5+ hours of OA training) and a 100+ page ebook. The videos and book both share the exact same content (so you can pick the format you most like to learn from). The course also comes with six time-saving and money-making bonuses all at no additional charge!
As a Podcast Perk use the code ONLINE25 and we'll take $25 off the cost of the OA course (limited-time coupon code).

Back to the main page for The Full-Time FBA Show


More Episodes from the Full-Time FBA Show podcast:
Don't miss an upcoming episode! Subscribe, download episodes, and review the Full-Time FBA Show:

Episode 145 Transcript: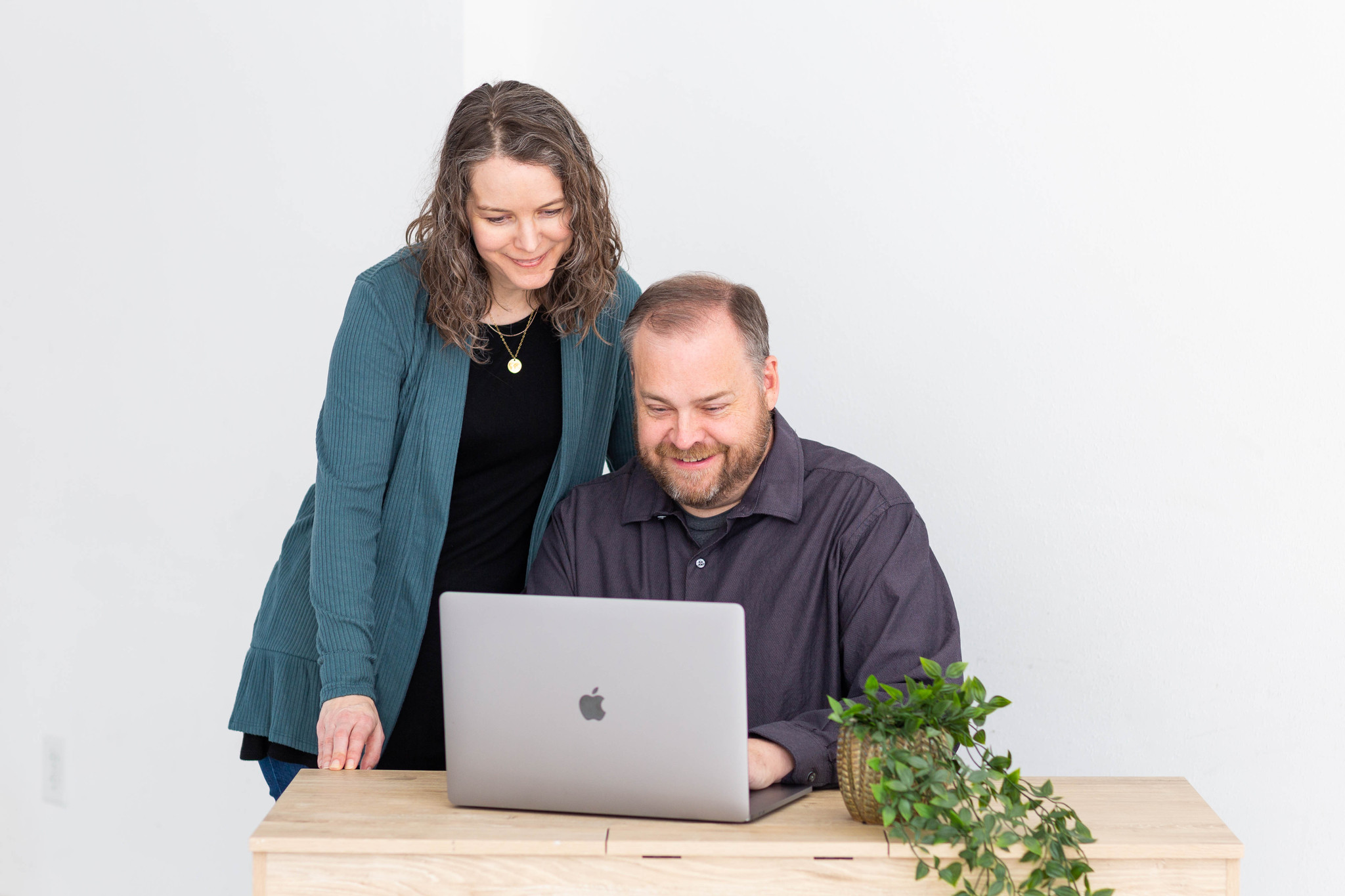 [INTRODUCTION]
[0:00:01.8] ANNOUNCER: Welcome to The Full-Time FBA Show. In each episode, it's our goal to help you turn part-time hours into a full-time income, selling almost anything on Amazon. Now, your hosts of the show, Stephen and Rebecca Smotherman.
[WELCOME]
[00:00:21] REBECCA: Hello there, and welcome to another episode of The Full-Time FBA Show. We are here today with episode number 145. We are going to be sharing with you an online arbitrage sourcing tool, RevSeller, that saves time and makes you money. We are going to talk about how we've been using this tool and how we recommend that you use it as well. Here today to discuss this online arbitrage review with me is my co-host, Stephen.
[00:00:47] STEPHEN: Hey, everybody. I'm glad to be here. I'm excited to talk about RevSeller. Also, just so you know at the end of episode, we'll give you a coupon code, because RevSeller does cost something. We want to save you money, so we'll give you a coupon code at the end of the episode.
[DISCUSSION]
[00:01:02] REBECCA: So, RevSeller, we're going to talk about how we use this tool today. Just as an introduction to get started off, this is an online arbitrage sourcing tool. We use it with our online arbitrage sourcing for FBA business. We also use it with wholesale sourcing though, so really any type of research that you're doing on the Amazon website for any type of data about your product pages, you're going to be able to use RevSeller.
The tool will insert a box of vital information directly onto the Amazon product page, and it makes your sourcing and your research a lot faster and it makes it easier. This is a Chrome extension. RevSeller is actually a Google Chrome extension. What that means is it's a little application that you add on to your Google Chrome browser on your desktop. Then you can see all of that information that it pulls up through the RevSeller tool right there on the top of your product page.
We just can't really imagine doing our Amazon business without it at this point. Sometimes I turn it off for various reasons. If I'm making a video for someone or whatever. If I forget to turn it back on and I go to Amazon, I think, "Oh, my goodness. Why can't I find all my information?" Then I remember, "Oh, I turned off RevSeller." Get that turned back on ASAP, because I need that info.
[00:02:21] STEPHEN: Yeah, it's amazing information right there on the top of the Amazon product page. That gives you vital information, that helps you not have to scroll down and look for the information, or go to other websites or other tools and look for information. Just put it all in one place. We'll talk about our favorite functions of RevSeller in this episode.
For me, I mean, basically just getting all the basic information in one place is a game changer. It really helps you make smarter sourcing decisions. You get to see right in a little box so much information, including today's sales rank, the average 90-day sales rank number, what percentage that sales rank falls into the comparison to the rest of the category. You can see the profitability. You get to see the number of competitors, both merchant-fulfilled and fulfilled by Amazon. Most of the time, that's all you need to know to make a really good sourcing decision. But it offers so much more than just that.
[00:03:09] REBECCA: I would say, one of the things that I use most frequently with the RevSeller tool is the profit calculators. Stephen just mentioned, you can see the profitability of the item. They pull right into that box calculator that you can use for both merchant-fulfilled and for fulfillment by Amazon. It automatically puts the buy box price in the sell price section of the calculator for you. It's interactive. You could move that price up or down, depending on what you're planning to do, or just what information you're looking for.
You can interact with that calculator. You can put in your buy cost. It automatically has the fees and different things that Amazon is going to be charging if you are to sell that item built into that calculator. Then you can choose in your settings, how to put in your inbound shipping costs and averages for more accurate numbers. I use that, basically anytime I pull up a product page, that's one of the first things I'm going to be looking at. Is this item going to be profitable, if I even – if I can buy it at the price that I'm looking at, would I be able to make a profit? It's just right there at the top of the page of the Amazon page for you with the RevSeller extension.
[00:04:18] STEPHEN: Another part of the RevSeller tool that I really like is the Variation Viewer. If you sell items that have variations, whether it's shoes that have different styles and sizes, or you have toys that have different variations based on the character that the toy is focused on, the Variation Viewer can really help you save a lot of time and energy, trying to figure out which variation is the best seller.
We know with looking at a Keepa graph, the sales that are being marked on the sales rank chart are all of the variations combined. We don't get a sales rank chart for each individual variation. Sometimes it can be hard to figure out which variation is actually selling well. With the Variation Viewer, it basically turns all of the different variations into a sortable spreadsheet that you can sort based on the number of reviews, or the best reviews. You can actually see, if, for example, I'm selling a certain pair of shoes and a certain style and a certain size, I can see, okay, that's actually a top seller for this particular pair.
I can also see if one is not selling very well, as well, just with the quick Variation Viewer. It lets you know which variations are selling the best based on the reviews. Because of course, the more reviews that someone gets, the more views that an item gets and the more positive reviews that it gets, the more it's selling.
[00:05:36] REBECCA: Another feature that we really enjoy using for RevSeller is the restriction viewer. This is a really easy way for you to see when you're doing research on a product on the Amazon website, whether you're approved to sell that item or not. You can see right there, if you're logged into seller central through RevSeller, you can see if you're approved to sell that item. There's also a quick link to the add a product page in Seller Central, so that you can just very quickly apply for approval. Hopefully, you can get auto approved and then go on to do the rest of your research and possibly make a decision to buy that item and source it for your Amazon business. This is a really great way to do that smart research upfront to make sure you're even allowed to sell an item before you get much further in that decision-making process.
[00:06:22] STEPHEN: Yeah. Within this little box, you're thinking, how are they stuffing all this information into one little box? It's true. It's pretty awesome. You get tons of other information, like the Parent ASIN, or the Child ASIN, the size of the item, the weight of the item, which size group the item falls under. If it's a small standard, or a large standard, or a small oversized, or large oversized. There's different fees. There's different thought processes when it comes to shipping. With all that information, you can see all that with just one glance.
[00:06:48] REBECCA: Yeah, and it's really helpful, because I mean, just that information right there alone, knowing which category it falls under as far as oversized, or standard, that's really vital information to have right there at the top of the page, too. Because where else are you going to find that information so quickly without having to dig around and do a lot of research? It really will cut down on your research time, once you get to know where all of that information is found in the RevSeller extension. There's also a quick link in there to see if an item is hazmat. In case, you're not approved to sell hazmat, or you aren't wanting to sell hazmat items.
[00:07:23] STEPHEN: There's so much more. This is just a quick podcast episode introducing you to what is possible. I mean, there's links to see a Keepa graph and other information for you to make a good decision. If you want to see a video walkthrough, go to fulltimefba.com/revseller video. That's R-E-V-S-E-L-L-E-R to spell RevSeller. Check that out to see it in action yourself.
You can see me doing a little screen capture grab of a video, walking through the different types of features, so you can see it in person. When you're ready to get RevSeller, just go to fulltimefba.com/revseller, use the coupon code FULLTIME, all one word and you get $20 off of the year of using RevSeller. It's a tool that we use every single day when we are sourcing and on our online arbitrage, or wholesale sourcing. It saves so much time and energy and helps us make smarter sourcing decisions, and so much more, and so much less time than without using it so. Check out RevSeller.
[END OF EPISODE]
[00:08:22] REBECCA: Thank you so much for joining us for this episode. As a reminder, you can find the show notes at fulltimefba.com/145. This is episode number 145. All of the links that we've mentioned in this episode, as well as the transcript can be found it that link. We also would love it if you would sign up for our Full-Time FBA newsletter. You can do that at fulltime.fba.com. We will send out a newsletter to you once a week with tips for selling on Amazon, links to articles and videos and all the ways that you can turn your part-time hours into a full-time income with Amazon FBA.
[00:08:56] STEPHEN: Next week on the show, we're going to be talking about the best strategy is to handle excess inventory at Amazon. That's not a fun time to have excess inventory, where Amazon thinks you have too much inventory and they want you to get rid of that excess inventory. Well, we've got multiple strategies to help you not only get rid of it, maybe even sell some of it, but the best strategies we'll talk about that next week on the Full-Time FBA Show.
[OUTRO]
[00:09:19] ANNOUNCER: That is all for this episode of The Full-Time FBA Show. Head over to fulltimefba.com/podcast, where you will find the shownotes and links from this episode. While you're there, subscribe to our newsletter where you'll get several free downloads of our popular and helpful Amazon FBA resources. Now, take action on what you have learned today, so you can find success at turning part-time hours into a full-time income with Amazon FBA.
[END]