Today on the show we take a closer look at the sneaky mistake that might be sabotaging your Amazon business. You might think you know what stops many Amazon sellers from finding the success they expect, but you'll be surprised to know that it might be a super subtle thing that's stopping you from becoming successful as an Amazon seller. Learning how to sell on Amazon is crucial, but sometimes that focus on learning can prevent us from taking the actions necessary to grow a successful Amazon business. Today you'll hear us unpack how both beginners and experienced sellers should balance their time when it comes to learning and taking action. We also discuss the benefits and drawbacks of social media as an Amazon reseller, the fears that prevent us from taking action, and what you can do to ensure that you actually implement your learning. Be sure to listen today as we discuss how to put knowledge into action and find balance in your business!
Listen on the podcast player below.

Like what you hear? Tell a friend… and be sure to leave us a rating and a review. Here's how.
Key points from Episode 172:
Learn about the sneaky mistake that is sabotaging your Amazon business.
Why it's so easy to focus more on learning than on taking action.
How to make sure that you put the things you learn into practice.
The value of learning in an environment where you can take notes.
Why our outro says "take action on what you have learned."
How to utilize the value of social media without being distracted by it.
The amount of time you should be spending on learning as a beginner.
Why you should spend more of your time taking action as you become more of an expert.
Understanding why taking action might be scary and how to overcome your fear.
Links and resources mentioned in this episode:
Right-click here and save as to download this episode to your computer. 

The Reseller's Guide to a Year in FBA
(Updated every year)
One of the ways you can make selling on Amazon FBA easier is to know ahead of time exactly what to expect each and every month of the year.
Imagine what it would feel like knowing you were not missing out on any of the opportunities that will come your way this year. Imagine working on your Amazon business knowing exactly what your priorities are, what you need to avoid, and what you need to accomplish during each month to make progress toward making this year your best sales year ever.
Now you can with the course The Reseller's Guide to a Year in FBA: A Month by Month Guide to a Profitable Amazon Business. The package includes a 275+ page ebook, monthly focused training videos, a private Facebook group, and more!

Back to the main page for The Full-Time FBA Show


More Episodes from the Full-Time FBA Show podcast:
Don't miss an upcoming episode! Subscribe, download episodes, and review the Full-Time FBA Show:

Episode 172 Transcript: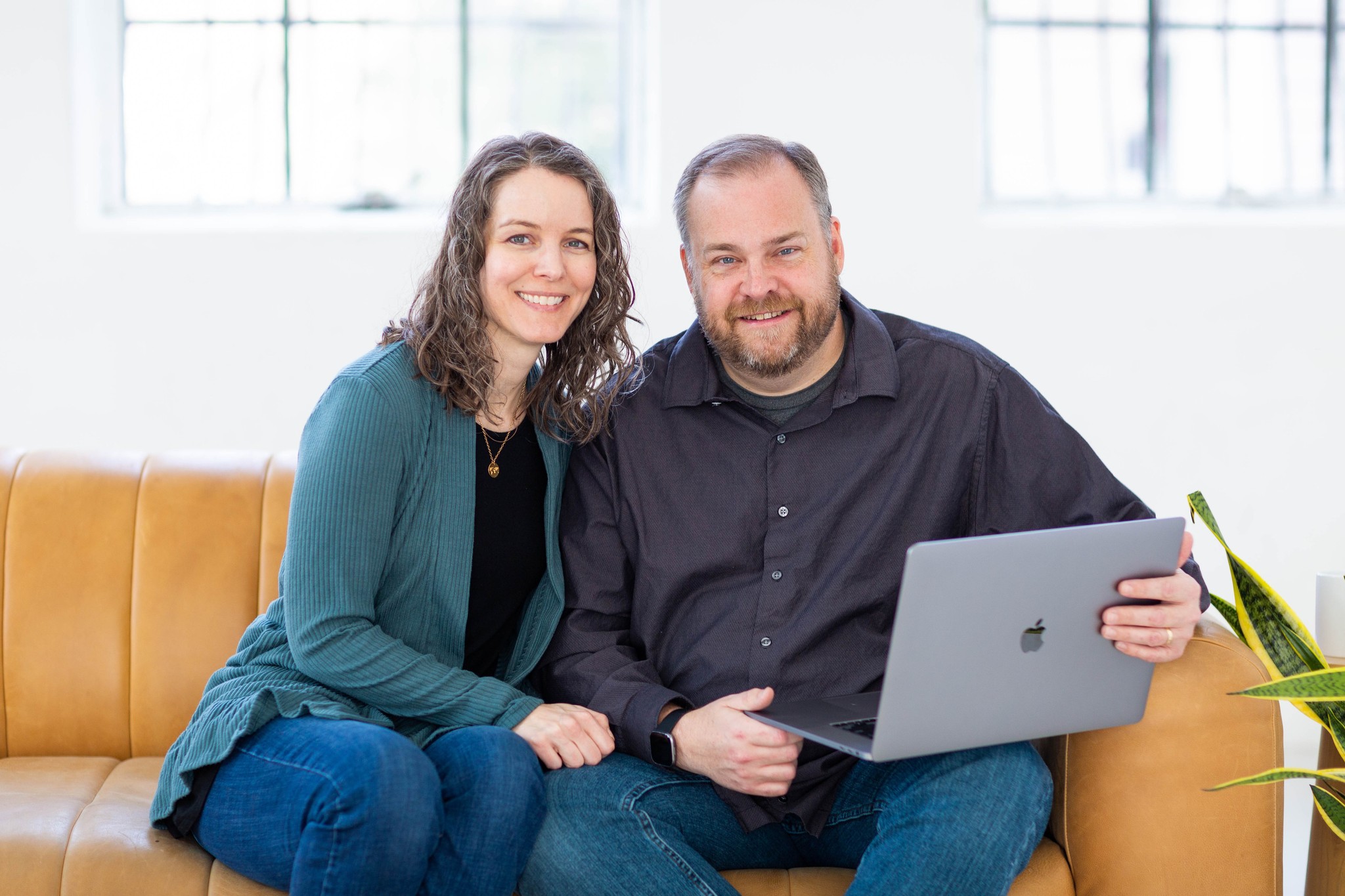 [INTRODUCTION]
[0:00:01.8] ANNOUNCER: Welcome to The Full-Time FBA Show. In each episode, it's our goal to help you turn part-time hours into a full-time income, selling almost anything on Amazon. Now, your hosts of the show, Stephen and Rebecca Smotherman.
[WELCOME]
[00:00:21] STEPHEN: Welcome to Episode 172 of The Full-Time FBA Show. Today, we're talking about The Sneaky Mistake That's Sabotaging your Amazon Business. With me, to talk about it, is my wife Rebecca. What's up, Rebecca?
[00:00:34] REBECCA: Hello. They're looking forward to talking about this. It's so sneaky.
[00:00:39] STEPHEN: So, sneaky. It's sneaking around and we want to let you know about it so that you can know about it. Yeah, that's right, so it won't be sneaking around anymore.
[00:00:52] REBECCA: Before we get into today's topic, I want to remind you that if you are not already, you need to be signed up for The Full-Time FBA newsletter. You can go to fulltimefba.com, get signed up. We send out one to two emails a week and we'll give you some video links, other podcasts episodes, linked articles, all sorts of information that we send out for free every week to help you turn your business from part time hours into a full-time income with Amazon FBA. That's The Full-Time FBA newsletter at fulltimefba.com.
[00:01:24] STEPHEN: Yeah. We'll also send you some cool little freebies, eBooks, downloads that will help you grow your Amazon business.
[00:01:30] REBECCA: But for today, we want to talk about how we all want to run a successful Amazon business. That's why you're here, you're looking to have a successful Amazon business. But sometimes there are things going on, in, or around our business that can be secretly sabotaging our path to success. So today, we're going to talk about one of the biggest reasons Amazon sellers are not seeing that success that they are expecting to have achieved by now.
[00:01:56] STEPHEN: Yeah, all Amazon sellers might have their own ideas of why they might not be seeing the success that they expected. You might think it's because you don't have enough capital. Money to spend on inventory, or maybe the Amazon seller fees are killing your margins. Or maybe there's too many restricted items out there. Or there's too many other sellers out there, too much competition or because of the economy or inflation. I mean, the list could go on.
But honestly, there is a sneaky thing that's going on, that's sabotaging your Amazon business and tons of Amazon sellers are killing it, despite even all of the list of things that we just talked about just now. And they're making a full-time income with only part time hours, despite all these possible reasons.
[00:02:32] REBECCA: Yeah, so we're not just going to talk about the sneaky mistake that could be sabotaging your business. We're also going to break down the number one reason successful Amazon sellers are still able to grow their business, even though, they too, just like you, just like me, are facing all the same struggles that we're facing.
[00:02:50] STEPHEN: So, I'll just jump right to it. The sneaky reason, most Amazon sellers are not seeing the success that they are expecting is because they're more focused on learning that actually taking action. I say sneaky because it's super subtle, in so many areas of our Amazon business, and I get it. You know what, learning is fun. It's exciting. There's hope. There's potential. And of course, learning is 100% necessary for growing our business. But if all you do is learn and not putting things into action, then you're just wasting time. If you're wasting time, you're missing out on tons of profits, tons of possibilities. I just want to be clear, don't hear me saying stop learning. That's not what I'm saying. But what I am saying is learn and implement. The more you learn, the more you can earn, as long as you're putting things into action.
For example, last year, we promoted Jo Ann Zimmerman's amazing course, Amazon Ads 101, and many of you enrolled in the course. But have you actually started advertising your Amazon inventory yet? Some may have started advertising and they're experiencing more sales, thanks to advertising. But some have taken the course and have not even taken action yet. Usually, maybe they're on to another course or doing other things that they're being distracted from. Again, don't hear me saying stop learning. Just be sure you put what you're learning into action.
[00:04:08] REBECCA: This is something that I'm struggling with right now, kind of unrelated to Amazon. It's not related directly to my Amazon business, but it is related to learning rather than putting into action. I've been taking a course unrelated to Amazon, but it's a fun course, that I'm getting to learn some new things, that I've been wanting to learn. And I'm excited thinking about planning stuff related to it. I told Stephen the other day, like, "Oh, I would just love to sit around all the time and learn these things and strategize and talk together about how we're going to do this and how we're going to do that." It's just so interesting.
Stephen was like, "Well, that would be great. But we need to put it into practice." You need to be putting into practice what you're learning. You can't just sit around and learn all the time. And it's so true. Especially, if you're a certain type of personality. I think there are certain people who just really love to learn, learn, learn, and continually have that learner mindset and to remind yourself, "Okay, I cannot let that consume all of my time", is really good advice.
[00:05:06] STEPHEN: Something also, that I just thought about just now, is the fact that like, taking action on the things that we learn. When is the best time to do that? Right after you learn it. You have the fresh information in your mind. So, instead of moving on to something else, then take action right then and there, right after you learn so that things are fresh, and you can see the most success that your time involved investing in learning it best pays off with the action that you follow through with.
[00:05:34] REBECCA: Yeah, and just practically speaking, this is something that I've had to kind of retrain myself and how I'm consuming different courses, or even podcasts that I listen to, because I really like to listen, either while I'm working out or driving. But it's hard to put certain things into practice, if I have to stop and take notes. And I'm not in a place where I'm on my computer already able to just go from one window to another to put things in practice. I have to make notes on my phone if I'm on the elliptical or whatever. Or I have to try to remember if I'm driving, make a note with Siri to tell me something later. That works. If you're in a pinch, that's fine.
But just practically speaking, if you're learning while you're at your computer with other distractions aside so you can take notes. Also, you're able to then go directly from what you're learning into Seller Central, or Inventory Lab, or whatever it is you're learning, go directly into that and put into practice what you're learning.
[00:06:30] STEPHEN: Yeah, that's why at the end of our podcast, the repeated outro says, "Now, take action on what you have learned." So, we understand that that's very important. A few times, I get messages from some of our podcast listeners, and they're like, "I found your podcast three months ago, and I listened to every single one of your episodes." I mean, we're up to 172 now, so, that's 172 episodes in like two months, that's not much time left for action. So again, you'll hear the announcer say at the end of the podcast, "Take action on what you've learned today, to grow your business, to turn part time hours into a full-time income." It's all about that action, baby. I said baby.
[00:07:08] REBECCA: That was unexpected. Okay, but there's also another area of the Amazon FBA world where we seem to waste time with something that on the surface can be good, but is in a lot of ways actually distracting us from taking action on our Amazon FBA business, and that is social media. Again, social media can be useful, and it can be fun. So, we're not saying don't do this at all. We're just saying that if you're in the right groups, it can be a great place to connect with other sellers. But you can let it become too much.
We even have our own Facebook group. If you're not aware, we have The Full-Time FBA Facebook group. It's free to join fulltimefba.com/facebook where you can connect with other sellers. It's a great group of likeminded Amazon sellers, who all have that goal of eventually or sooner rather than later, turning part time hours into a full-time income. And in our group, you can be inspired with what's possible, you can see what other sellers are asking and actually learn a lot about selling on Amazon.
But if you spend all of your time there and not implementing the things that you've learned, or the things that you hear other people talking about, then it can become a huge distraction. And you can really fall down some rabbit holes, an hour has gone by that you could have spent working on your business, but instead you've been on Facebook or Instagram or whatever, and you're not growing your business that way, you're just distracting yourself. So, maybe check in from time to time, set a time limit on social media, use the screen time apps that you have on your phone or your computer, and more importantly, make sure that you're taking action on what you're learning.
[00:08:45] STEPHEN: So, let's kind of close this episode with some practical suggestions to help you decide on how to best manage your time with learning, social media, taking action. Ask yourself this question. Do I need to spend more time searching for better information, more information on this topic? Or do I need to pivot and spend more time acting on the information that I already have? Most likely you choosing to spend too much time learning has caused you to become a bottleneck of growth in your Amazon FBA business. That's why this is a sneaky thing that's sabotaging your business.
[00:09:17] REBECCA: So, if you're wondering how to best balance that learning and doing, just from our own experience, kind of a rough estimate, this is not exact science here. But if you're a beginner, we would say that it would be best for you to spend about 80% of your time learning and 20% of your time doing what you're learning.
Now, once you're no longer a beginner, you will eventually see overtime that percentage is going to flip and it could be that it is on like a sliding scale and flips over time. But eventually you're going to get to where you're doing for 80% of the time and you're learning for 20% of the time. Or you're sharpening your skills, or you're spending that time connecting with other people, asking questions or fine tuning your processes. So, if you're not a beginner and you're still spending 80% of your time learning, and 20% of your time doing, then you're most likely out of balance in your business, and you're not going to find as much progress.
By the way, even if you are focused 80% on doing, you will still have a percentage of learning during that doing. Sometimes the best way to learn – well, not sometimes, a lot of times – the best way to learn is by doing. It's not just by sitting there consuming a video or reading an article. It's by doing that first and then getting out there and doing it, trying it yourself. That's why I'm saying that being by your computer screen, so that you can kind of follow along at the same time is really helpful.
Even if you feel like, "Oh, I've made that switch, I'm not a beginner. I need to be spending 80% to 90% of my time doing", you are still going to be learning things, you're still going to be refining things during that time. That actually counts as learning as well.
[00:10:54] STEPHEN: And again, this whole quote, not focusing on taking action. It's a sneaky mistake that can be sabotaging your success. And it's sneaky, because we all know that connecting with other Amazon sellers is good. We all know learning new skills can be good. I mean, the more you learn, the more you can earn, right? Plus, these sneaky distractions are things that are safe, and they require no risk. While, actually, taking action can be risky, and sometimes scary. So, let's overcome these fears and take action to grow our Amazon business today. In fact, right now, plan out your next action. Whatever it is, planet right it now, what are you going to do to take action, to grow your Amazon business today, tomorrow, whatever it is, planning out now and follow through with it.
[00:11:37] REBECCA: So, there you have it. This episode, we are wanting to make sure that you are aware of any sneaky sabotage going on in your business by not making sure that you have focused on taking action, rather than spending more time on these distractions that can be good on the surface, but really are taking away from the time that you need to be spending on your business.
Again, just a reminder, if you want to get that free information delivered to your inbox from Full-Time FBA on a weekly basis, we send out one or two newsletters a week. Fulltimefba.com, get yourself signed up. You can get those articles, other podcasts episodes, YouTube videos, the links and the information sent directly to you as well as some freebies. If you want to check out that Facebook group, it's fulltimefba.com/facebook.
[OUTRO]
[00:12:31] REBECCA: Thank you so much for joining us for another episode of The Full-Time FBA show. This has been number 172. You can find the show notes and the transcript for this episode at fulltimefba.com/172, as well as any links that have been mentioned in this episode.
[00:12:46] STEPHEN: Next week on the show, we're going to talk about beginner pitfalls to Amazon FBA success. You know one of them now. Learning too much and not taking action. But we're going to talk about some other beginner pitfalls and these will also help experienced sellers who might still be falling for these beginner pitfalls. We're going to talk about that next week on The Full-Time FBA show.
[00:13:05] ANNOUNCER: That is all for this episode of The Full-Time FBA Show. So, head over to fulltimefba.com/podcast, where you will find the show notes and links from this episode. While you're there, subscribe to our newsletter where you'll get several free downloads of our popular and helpful Amazon FBA resources. Now, take action on what you have learned today so you can find success at turning part-time hours into a full-time income with Amazon FBA.
[END]