Wholesale bundles have numerous benefits; to you as the seller, and to your customers. As someone who has been on the retail and online arbitrage side of things, as well as the wholesale and wholesale bundling side of things, our guest today has a lot of valuable knowledge to share when it comes to the positives and the negatives of these markets. Kristin Ostrander was once the Queen of Black Friday, until she realized the unsustainable model of business she was running and moved on to something bigger and better.
In today's episode, Kristin explains what wholesale bundles are, how she found her way into wholesale bundles, why she absolutely loves what she does, and where you can find the tools to follow in her footsteps. Sustainability is at the core of Kristin's business philosophy, and there is so much that we can all learn from her!
Listen on the podcast player below.

Like what you hear? Tell a friend… and be sure to leave us a rating and a review. Here's how.
Key points from Episode 84: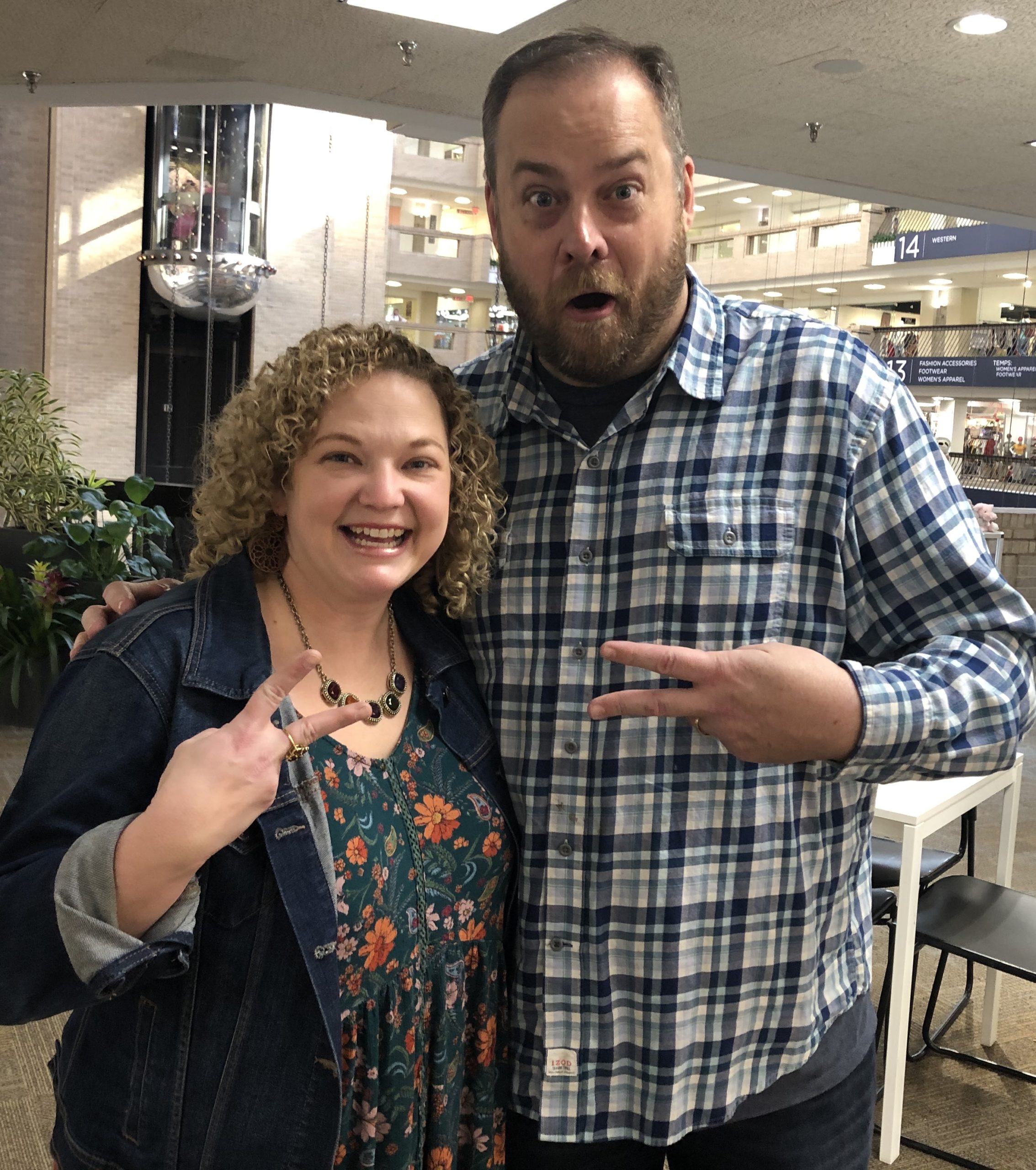 Hear about how Kristin's career has developed over the past decade.
The foundational reason that Kristin decided to go into the wholesale bundle space.
An unpleasant surprise that Kristin received when she started looking into the wholesale market.
Kristin's first wholesale bundle that she put together.
A definition of what a wholesale bundle actually is.
Benefits of wholesale bundles that Kristin loves.
Why Kristin believes that bigger is better.
What you can expect to hear in the Bundle Webinar that Kristin is hosting.
Kristin's Wholesale Bundle System; what it entails, where you can access it, and how to get it at a discounted price.
Valuable advice from Kristin about the best road to success.

And so much more!
Links and resources mentioned in this episode:
Right-click here and save as to download this episode to your computer.
More Episodes from the Full-Time FBA Show podcast:
Don't miss an upcoming episode! Subscribe, download episodes, and review the Full-Time FBA Show:


The Wholesale Bundle System Course
I once thought that creating bundles was not a good use of time, but then I discovered the video course, Wholesale Bundle System. After taking that course, my mind was opened to the profit possibilities bundles offer Amazon sellers.
This course showed me why some bundles sell frequently and why some are duds. The videos opened up my eyes on how to create professional looking photos without having to be a professional photographer. The Wholesale Bundle System also showed me how to find the most relevant keywords customers are using to search for the bundle I want to sell. The course really does tell you exactly what you need to do to create and sell successful bundles.
With step-by-step instructions for those who are new to bundling, as well as advanced tips for more seasoned bundlers, this course is filled with profitable strategies and suggestions on creating fast-selling bundles on Amazon. They even simplify and explain the sometimes confusing step of getting UPC exemptions for bundles.
Plus a Special Bonus From Me!

I've personally been through the Wholesale Bundle System, and I know this is the real deal. So if you enroll on the Wholesale Bundle System, I'm going to throw in my own special bonus!
If you enroll in the Wholesale Bundle System, I'll give you access to my "Boost Your Bundles" master class! In this master class, I'll share with you the secret ingredient to Wholesale Bundle success.
In fact, if you enroll today just email me here and let me know you that you got the Wholesale Bundle System course, and I'll email you a link to the bonus master class. Just be sure you use the same email address to email me as you did to enroll in the course, so I can verify your purchase.
I don't know how long I'll offer this bonus master class, so take advantage of this opportunity today. If you're thinking of adding bundles to your Amazon business, and you want to be sure you're doing everything the right way, then I highly recommend the Wholesale Bundle System.

Back to the main page for The Full-Time FBA Show

Episode 84 Transcript: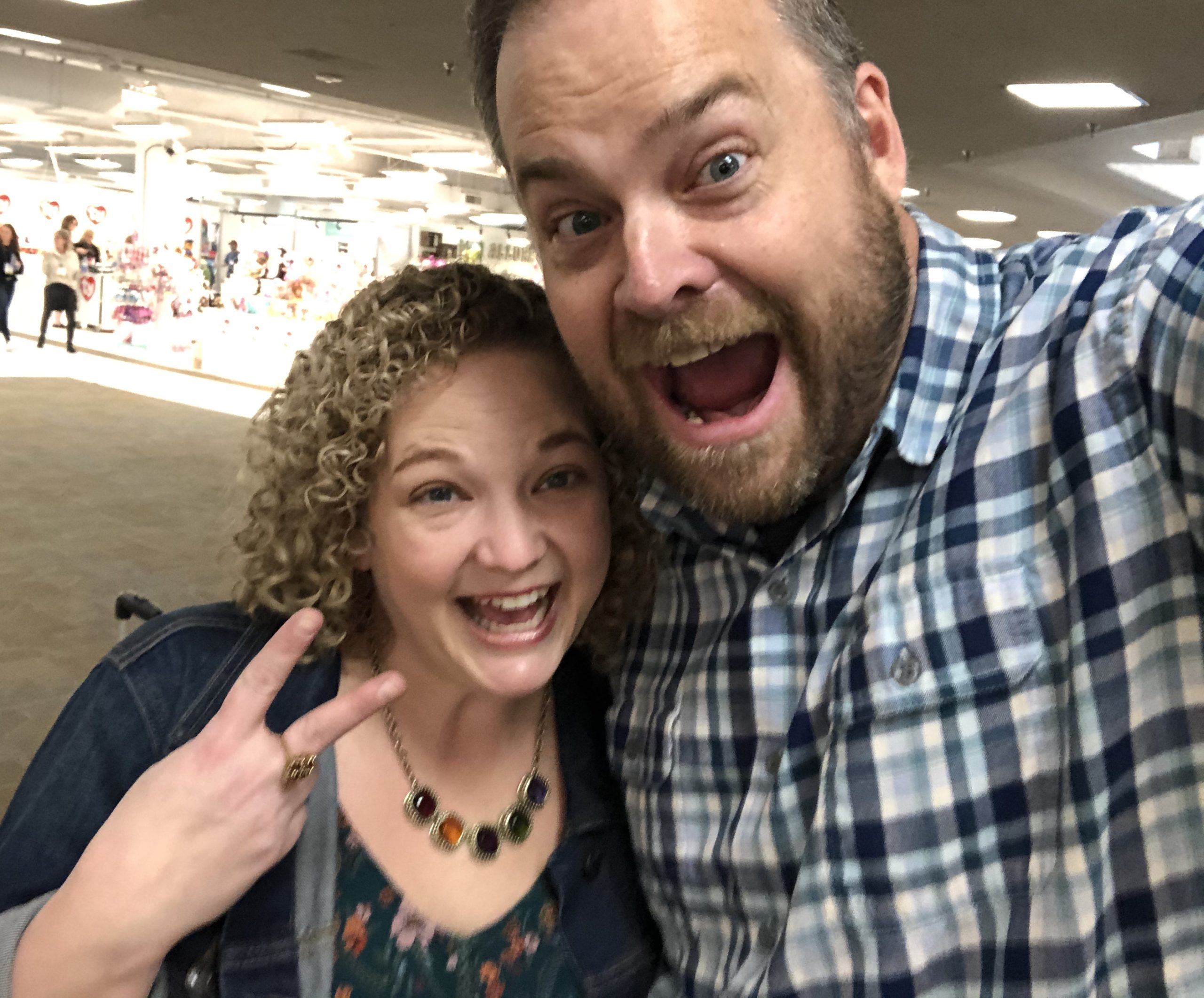 [WELCOME]
[0:00:01.8] ANNOUNCER: Welcome to The Full-Time FBA Show. In each episode, it's our goal to help you turn part time hours into a full-time income, selling almost anything on Amazon. Now, your hosts of the show, Stephen and Rebecca Smotherman.
[INTRODUCTION]
[0:00:21.1] REBECCA: Hello there and welcome to this episode of The Full-Time FBA Show. We're very glad you're with us today for this interview that we're going to have today between Stephen and Kristin Ostrander and I think you're really going to enjoy it. Stephen got to sit down and talk with Kristin recently and we're excited to share with you what she had to say.
Their main thing that they were discussing is her wholesale bundle system and kind of how she got into doing that from her origin story of selling on Amazon, transitioning to selling wholesale bundles and really, my big takeaway from Kristin is that it comes down to the topic of sustainability. When you're listening to the interview, listen to what she has to say about sustainability versus hustle.
I think that's a really good point for anybody working in an FBA business or any type of entrepreneurship today. She's going to get into the margins, the availability, how to own the buy box, the importance of owning the buy box, all of these things as related to selling wholesale and in particular, selling wholesale bundles.
I hope you enjoy this interview with Kristin Ostrander.
[INTERVIEW]
[0:01:31.5] STEPHEN: Well, I'm here with Kristin Ostrander from Mommy Income. I am so excited we're finally able to do this, having you on the podcast. I'm really excited to get the chance to talk with you, how are you doing today?
[0:01:41.5] KRISTIN: I am fabulous and yes, this has been a long time coming. We've been friends and I guess Amazon colleagues for a really long time so it's really nice to be with one of the OG's of Amazon FBA here. Thanks for having me.
[0:01:54.6] STEPHEN: I love working with you. I know many years ago, we put together The Reseller's Guide to Black Friday and I still call you the Queen of Black Friday because you know so much more than I do when it comes to the retail arbitrage aspect of it. We kind of put our brains together, online arbitrage for me and retail arbitrage from you and helped a ton of people out with Black Friday.
Now I know you've got some awesome things that you've been into for the last couple of years. Mainly focused on wholesale bundles. How did you get from starting on Amazon like over a decade ago I think, to where you are now with wholesale bundles?
[0:02:26.6] KRISTIN: A lot of transition, a lot of growth, of course starting with, you know, just starting at the bottom with a hundred dollars and some retail arbitrage. I did books of course, at first, when I first learned about Amazon, I've been selling since 2008 so yeah, it's been over a decade now and started a little bit with that but each step allowed me to continue growing and I'll be honest, I loved retail arbitrage. I still love arbitrage but I love my Amazon account more so I have learned to kind of build some good walls and fortresses around protecting that account in such a way.
But yeah, I loved doing arbitrage and retail arbitrage especially and what happened was, I kept growing and things kept growing and I was outgrowing the ability to continue going out to get product on a regular basis and even bringing on a full-time partner, which is my mom, and being able to do retail arbitrage. Then we were both working between 40 and 60 hours a week with all that.
Growth is a great problem but it's still a problem and so I had to do something a little bit different besides that.
[0:03:29.8] STEPHEN: What led you in the direction of wholesale bundles? Where did you decide, "Woah, this could actually be something that could be an answer for sustainability and for success."
[0:03:41.0] KRISTIN: That is my favorite word when it comes to that. That's the whole reason we went to pivot into that because we've realized that at the level we were retail arbitraging, sustainability was in the past. We were realizing that we needed to have some clones or we needed to make some changes.
Our bright idea at first really, was, "Okay, we're going to do wholesale," and we had this great, grand idea that wholesale was going to be at least 50% off what you see in the stores, we're going to have all these great margins, it's going to be awesome and we were disappointed the first time we signed up for the account and realized that almost the sale price at the store is about what the wholesale price was going to be and we were kind of unpleasantly surprised that the margins weren't as good as we thought.
So we tried to look for different avenues to continue increasing profits but while getting the quantities of things we need. We had some really good sellers and that's when we started to dig to find the wholesalers for those and the prices weren't great and of course, Amazon fees are a factor. Not a big deal, just part of business.
We were like, "Well, how do we make some more money with these popular, great products that we can get a hold of?" We looked into it and thought, "Well, what complements this, what could we kind of up the price but also bring additional items in?" Our very first bundle was Shopkins for probably five or six years, or five years ago, I think it was 2015 we did our first bundle, I think.
It was about Q4, around right before Q4 and these things were selling like crazy, people were lining up outside to get them. We got into a wholesale account with them but we couldn't make a dollar, we were losing money if we were selling them to compete against Amazon.
We thought, "Well, why don't we put a carrying case with these, you know?" These little tiny toys that people are playing with. We found a carrying case, something that we found at Walmart to test it out and we realized that between the Shopkins and the carrying case, this would be a match made in heaven because every mom, it's just like Lego's, right? Every mom does not want to be stepping on Lego's. The little tiny toys. And we put it out there together, we made a really hefty margin on that and we were kind of addicted since then, we're like, "What else could we bundle, what else could we put together?"
A wholesale bundle is highly complementary items you source from wholesale sources and/or your own private labeled product, many people private label a product and then bundle it with other available options, to create a high value item for your customer. Something that they're already buying together anyway, products that complement each other to bring value, speed and convenience to your customers. So that is your bundle.
[0:06:14.0] STEPHEN: What's the main thing that you love about wholesale bundles?
[0:06:17.3] KRISTIN: Okay, what do I love about bundles? What I love about bundles is owning the buy box. I never have to have a price war. I never have to worry if Amazon is going to come and jump on my listing and say, "We love this idea, we'll just jump right on it."
I love the fact that the customers are really responsive to a wholesale bundle because we're putting things together that people buy together anyway and in a natural flow. I mean, most people buy shampoo and conditioner of the same brand together or they're buying, one of my latest ones is, my daughter got a Nintendo Switch for Christmas, I know that seems like a long time ago but she wanted some accessories and accessory packs now that she's had this thing for a while. So I found a Nintendo Switch accessory pack, accessory kit, bundle, if you will, on Amazon and it had a screen protector and a case and you know, just little covers to make it – she wanted it girly so she want to make it more girly and I loved that someone put that bundle together for me so that I didn't have to go and individually add things to the cart and then have to think about price and, "Is this a good value?" Someone has already done all that work for me and so instead of shopping around, I added it to the cart and I moved on with life.
I think customers really appreciate the time and work that you put into it ahead of time so that they don't have to do it on their end and that's what I love about it is just, I have finally found a way to get rid of the competition issues that I had before with doing arbitrage or even straight up wholesale where people are fighting to make as little money as possible and I just didn't see that as sustainable, it made me feel stressed.
This bundling was a great way for me to feel like I eliminated the competition, putting my money in my pocket and selling less product because I don't have to play the volume game like, "Hey, let's see if we could all make a quarter on the same product 5,000 times." That just seems like so much work so I'd rather up my selling price, up my profit numbers and not push as much inventory through.
[0:08:16.9] STEPHEN: Yeah, definitely. What would you say, if people are like, "I tried wholesale, it didn't work for me." What do you think is the main difference between just focusing on wholesale versus wholesale bundles?
[0:08:27.6] KRISTIN: The main thing would be the number of people that have access to that vendor. Even if you have an exclusive. You're at the point where, straight-up wholesale, I'm not against straight-up wholesale by the way. Straight-up wholesale in some less competitive niches. I mean, like, you know me, go back to the Black Friday class, right? You know I like to sell, bigger is better. Most people are scared of oversized fees or things like that where I have been the queen of selling really oversized big things because most people won't touch it and there's so much profit margin in selling like a patio set, no, I don't really sell patio sets but you get the idea, or something like that versus, or a wall art that's five foot by five foot.
People buy crazy things and they all want to buy them on Amazon and as a matter of fact, I have this little hot nugget for you right here. This is something people don't often think about when it comes to wholesale or the vast buyer realm that we're in, in Amazon. It's that, from the very simple of us to the very extravagant of us, whatever side we're on or wherever we fit in the middle of that, everyone shops on Amazon, it's really hard to find someone that doesn't.
There are lots of people with lots of disposable income that buy on Amazon every single day, they're busy, they don't have time, they have disposable income and they're looking for higher end products. I love to sell big, expensive things to help people in those ways because there's lots of people out there shopping for big expensive things
It just takes a little bit more of your inventory dollars but sometimes it's really worth the extra effort to make a $100 on something rather than making $10 on something a hundred times. It's just something to think about the masses that are buying and how you can appeal to the small and the large all at once.
[0:10:19.8] STEPHEN: I think that about a year and a half ago, maybe two years ago, I had a chance to meet you in person finally. We've been a longtime online friends and we finally got to meet in person at your wholesale bundling workshop and so you had a chance to walk us through the Dallas market and a big huge trade show and get some ideas rolling and it was just an amazing time with you teaching us and a small group of people how to find leads for wholesale items, how to come up with the right type of bundle strategies and it was awesome.
I just highly recommend it for everybody and coming up soon, in fact, if you're watching this on the day this podcast drops, there is a webinar tomorrow night about wholesale bundling and how to add wholesale bundles to your Amazon business.
Tell us a little bit about what we're going to be learning in this webinar and if you are listening to this like, "Oh I missed the webinar," maybe we can have a replay for it sometime.
[0:11:15.4] KRISTIN: Come with your pens and your paper because I am always dropping some good tips. This is not about fluff. I'm going to just walk you through, like everyone loves a good story, right? I'm just going to walk you through my journey through Amazon, all the way back from, I mean not every single step-by-step, you know, this is a webinar, right? We'll just going to click through it real quickly but I wanted to show and tell everybody a little bit about the different journeys and the fact that, like, being around this long, I've tried arbitrage and online arbitrage and private label and wholesale and bundling and I want to give you a peak behind the curtain about why I really think that bundles are – wholesale bundles are the best way to go.
I've got some great examples and some really good teaching points, so bring your pen and paper because you are going to learn something that you can literally walk away with knowing how to maybe add wholesale bundles to your business model and why I think it's the best and of course, there is going to be lots of proof. There's been lots of different proof, I have so many students who have quit their nine to five jobs to do Amazon full-time and they focus on wholesale bundles.
It is just my – I feel like it's my calling, my purpose to help other people succeed. I have stumbled my way through, finding my way through Amazon. I've had lots of mentors and teachers along the way to kind of help and hold my hand and I just want to pay it forward with that and be able to have people find the success that they really want. This is not going to be a get-rich-quick. It's long-term sustainability, which is what I love.
I appreciate a good hustle but I've hustled for too many years and realized, "What can I do that's a little less hustle and a lot more profit and sustainability?" And so I am all about that and I can't wait to talk about that with whoever wants to come.
[0:13:00.0] STEPHEN: Yeah, so if you want to sign up for the webinar, you go to fulltimefba.com/bundlewebinar and you can get all the information that you need to know on when the webinar is and if you are listening to this and we're past the webinar, we can forward you to, that same link will work for the replay so you can watch the replay.
And I just want to talk a second about how Kristin is so high class and her integrity levels are so high. Before we started recording, she asked me, she's like, "So for this webinar, what do you envision? Do you want me to teach some really good nuggets or do you want it to be more type of fluff? Because I would rather teach nuggets." I'm like, "Yes, teach the nuggets. Help us with the information, give us something we can walk away from it. Don't just teach us about the fluffy, this can work for you and I'll tell you that you know, a little bit here and a little bit there," but no.
You are going to come to this webinar, again, you're going to take lots of notes. You are going to have an action plan, you are going to know what to do and it's going to be awesome. Again, fulltimefba.com/bundlewebinar and we're going to have a good time hanging out so join us live if you can. You might even have a chance to win a valuable price, priced over – it is almost $500 price. It's awesome so be sure to show up for that or watch the replay.
Kristin, I know you also have a course focused on wholesale bundles and so this course is awesome. I know Rebecca has been through the course, I've been through the course and we've learned a lot and it's just been an amazing course. Tell us a little bit about the course because I know we're going to have a special coupon code for just people from Full-Time FBA, those followers of ours, to save over $100 off of this course. Tell us a little bit about the course, wholesale bundling.
[0:14:39.4] KRISTIN: Yes, the wholesale bundle, it's the wholesale bundle system. We went from calling it a course to a system because it's really a system. It comes with the framework that is kind of the secret sauce of the wholesale bundle system, teaching you how to do proper research literally blindly. I know you mentioned you guys came to the workshop and then we walked through the trade show but literally throwing a catalog at you saying, "Do the framework, walk through the steps, come up with a profitable bundle at the end."
That's the whole point there is that you don't necessarily have to start with a bunch of grand ideas. The course comes with a whole system from learning to wholesale, the whole module about wholesaling, how you actually reach out to vendors and those things, how you bundle, how you research, even how to create custom packaging, how to create your own brand if you are ready for that, how to write a proper listing for appealing to your customer base, everything is in the system and it's lifetime access to all the updates and everything else.
I update it every 12 to 18 months. There is always some sort of update. It is actually going through updates right now so you'll get the access to all of the new ones there, so the course is really just A to Z, everything you need step-by-step with downloads, templates, videos, checklists, action steps. I'm all about that action step man, just take a step, move a step forward all the time and you will find the success that you want.
[0:16:04.6] STEPHEN: Yeah, so if you are interested in the course, go to fulltimefba.com/wholesalebundles. We'll have a coupon code listed on our podcast show notes. You could go to fulltimefba.com/84 there will be a coupon code there for you to save a substantial amount for the course, excuse me, the system. I gotta change my vocabulary too, so the wholesale bundling system is something that helped Rebecca and I grow our Amazon business and just opened up a broad new horizon that we'd never visualized before and the possibilities are endless.
I really appreciate you joining me for this podcast episode. Any final words for everybody about wholesale bundles or about selling on Amazon before you leave for today?
[0:16:45.4] KRISTIN: Yes. My final words are actually just thanking you for getting me addicted to Rodeo Goat in Dallas because now I have to go there. Every time I go to Dallas, I think about the best burger I ever had and so thanks to you. I know that's just all in good fun but honestly, my last words I guess would just be, whatever you choose to do, take small steps and be consistent. Whether it's wholesale bundles or not, whether it's arbitrage or not, whether you decide to go live in yurt or somewhere, do it small and consistently and you will find the success you want so happy bundling.
[0:17:22.2] STEPHEN: Very awesome. That's good. I love yurts by the way, camping in yurts, maybe not living in a yurt but camping in a yurt. Anyway, that's it for this interview. I really appreciate, again, you taking time out of your busy schedule to hang out with me and I look forward to you being on the show again sometime in the future.
[0:17:37.4] KRISTIN: Thank you very much for having me. It's good to see you.
[END OF INTERVIEW]
[0:17:43.7] REBECCA: Alright, so that wraps up this episode of The Full-Time FBA Show. If you would like to see any of the information from this podcast episode including the transcript, you can check that out at fulltimefba.com/84 because this is episode number 84 and if you want to find out more about the wholesale bundle system that Kristin has put together, be sure and check that out at fulltimefba.com/wholesalebundles and we'll be back with you next week to talk about Amazon growth hacks. Be sure and check that out, come back and join us again next week and in the meantime, hope you have a great week selling on Amazon FBA.
[OUTRO]
[0:18:23.4] ANNOUNCER: That's all for this episode of The Full-Time FBA Show. So head over to fulltimefba.com/podcast, where you will find the show notes and links from this episode. While you're there, subscribe to our newsletter where you'll get several free downloads of our popular and helpful Amazon FBA resources. Now, take action on what you have learned today so you can find success at turning part-time hours into a full-time income with Amazon FBA.