Having too much information or too many decisions to make can be overwhelming and cause you to simply freeze up. In this episode, we list three aspects that tend to cause analysis paralysis in Amazon sellers, and we share tips on how to overcome it in each given scenario. Whether you're just starting your business, making sourcing decisions, or gauging whether/ what you should be outsourcing, this episode is for you. Listen today to find out how best to avoid analysis paralysis so you can return to making informed decisions and selling with confidence (and peace)!
Listen on the podcast player below.
Like what you hear? Tell a friend… and be sure to leave us a rating and a review. Here's how.
Key points from Episode 188:
What "analysis paralysis" is in an Amazon business context.
How analysis paralysis manifests in the initial stages of starting an FBA business.
Why it's important to start, even if you don't feel you have all of the information.
How to overcome analysis paralysis when it comes to sourcing decisions.
The catch-22 of outsourcing, and how to tackle it.
We encourage you to share what gives you analysis paralysis in your FBA business in the comments below!
Links and resources mentioned in this episode:
Right-click here and save as to download this episode to your computer. 

The Reseller's Guide to Keepa
Have you heard about Keepa? It's a tool (with both a free and a paid plan) that can dramatically lower the risk of sourcing inventory items that end up tanking in price. I'm sure you know how it feels to buy an item expecting it to sell for a high price only to see the price tank soon after you send it to Amazon. With using Keepa the right way, you can protect yourself from that happening!
Basically, Keepa tracks the vital data on almost every item on Amazon. It can quickly show me the sales rank history, pricing history, buy box price history, used item history, Amazon in stock history, competitors' stock levels, and so much more. With Keepa, I can easily look at the data from the past and better know what to expect in the future when it comes to price and sales velocity.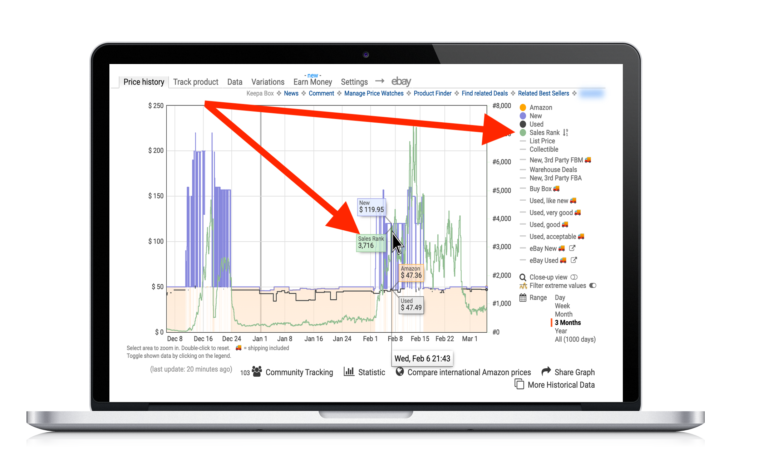 To find out everything there is to know about using Keepa to make smart sourcing decisions, be sure to check out our course, The Reseller's Guide to Keepa: Using Amazon Sales History to Make Smart Sourcing Decisions.
With this course, you'll make more confident sourcing decisions, better pricing decisions, and you'll grow your Amazon business to the next level by selling your inventory faster and at higher prices!

Back to the main page for The Full-Time FBA Show


More Episodes from the Full-Time FBA Show podcast:
Don't miss an upcoming episode! Subscribe, download episodes, and review the Full-Time FBA Show:

Episode 188 Transcript: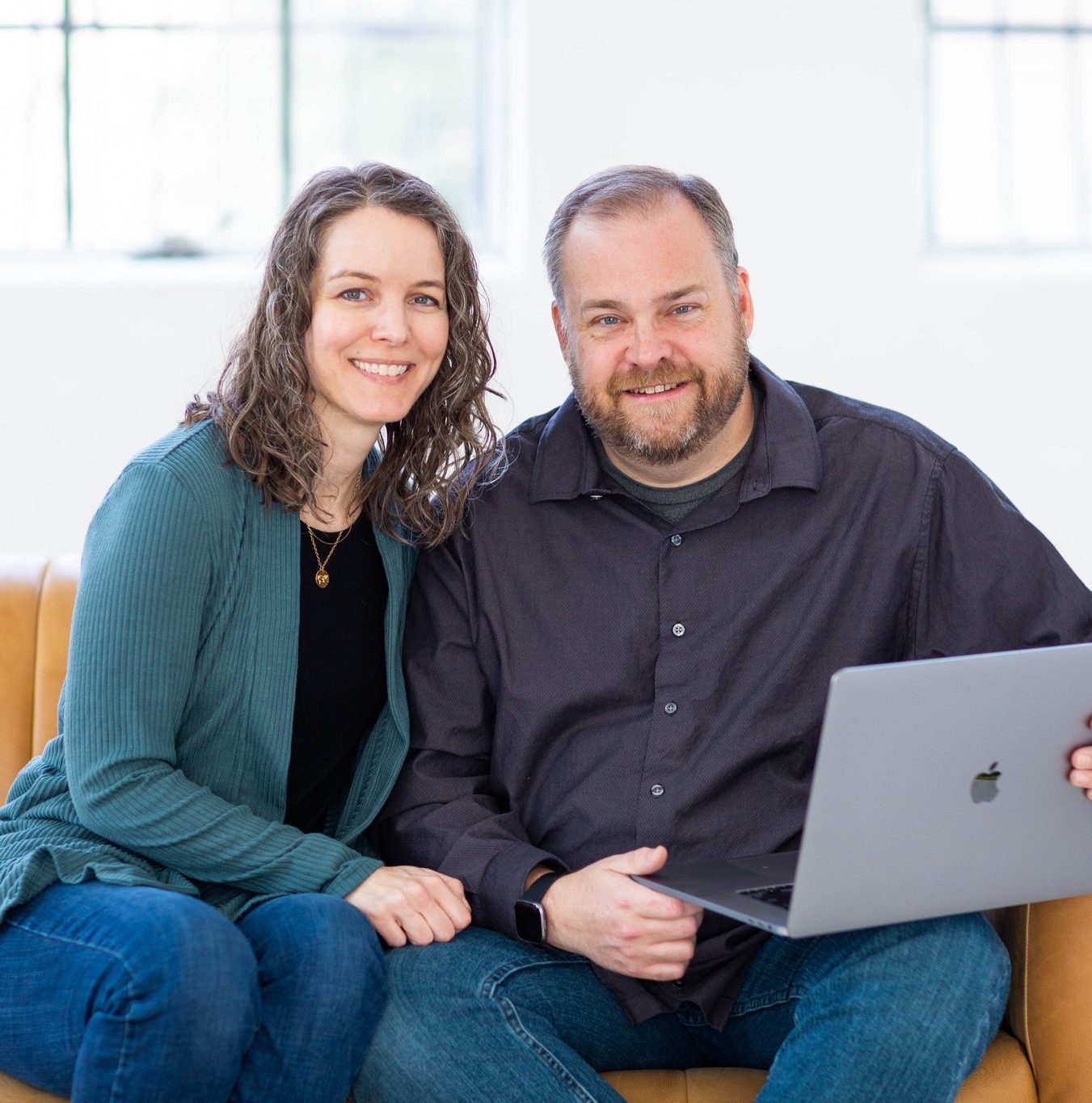 [INTRODUCTION]
[0:00:01.8] ANNOUNCER: Welcome to The Full-Time FBA Show. In each episode, it's our goal to help you turn part-time hours into a full-time income, selling almost anything on Amazon. Now, your hosts of the show, Stephen and Rebecca Smotherman.
[WELCOME]
[00:00:21] REBECCA: Welcome to today's episode of The Full-Time FBA Show. We're on Episode 188 and we're going to be talking about overcoming analysis paralysis in your Amazon FBA business. Welcome to the show, Stephen, who's here to talk with me today about this topic.
[00:00:38] STEPHEN: I mean, there were so many topics to choose from, and I just really had a hard time picking the one we were going to talk about today. And then, I realized, "Wait a minute, that's the topic we should talk about."
[00:00:47] REBECCA: Exactly.
[00:00:49] STEPHEN: Because there are so many things in our Amazon business to think about. So, let's talk about it. We'll do that today on The Full-Time FBA Show.
[00:00:58] REBECCA: When you run any type of business, there are thousands of decisions to be made on a regular basis. Sometimes, I mean, actually, honestly, if we were being honest about it, it would be all the time. Often, business owners can experience what is called analysis paralysis, which is basically the fear of making a decision or the fear of taking action, because you almost have too much information to make that decision. It's kind of like a catch-22. Because you want as much information as you can get so that you're making the right decisions for your business. But then, that massive amount of information can be overwhelming and cause you to freeze up, and that is what that analysis paralysis is.
[00:01:40] STEPHEN: Yes, there's a fatigue at a certain point, after getting all that information, having all that information in your head, and needing to make a decision. So yes, in today's episode, we're going to break down how Amazon sellers can overcome this situation based on Amazon reselling activities and decisions that we need to make, in order that we can make informed decisions with confidence, and peace.
[00:02:01] REBECCA: So, we're going to talk about analysis paralysis in different aspects of your Amazon business. The first one we want to talk about is when you are starting your Amazon business. That's a time when you can really run into this problem. When you're at the beginning of trying to grow your business, everything is new. There's so much to learn, and you probably have this feeling that you've either not learned enough to actually start, or you have this fear of forgetting some important thing that's necessary to get going or to achieve success, and you just don't want to make big mistakes that will end up wasting your time, and causing you to not profit in your Amazon business.
I've seen this come about in many ways, from the paralysis of picking an Amazon store name, to the process of taking your first step of buying inventory to sell on Amazon. I know there are even some of you listening who haven't started your Amazon business yet, even though you've been listening to podcasts, watching YouTube videos, reading Amazon blogs, all the things, for months, if not a year. You might be experiencing analysis paralysis, because all of this is so new, and you just don't have the competence yet.
So, I want to encourage you with this. Making decisions without all of the information is okay. Start small with small decisions and just grow from there. Experience is the greatest teacher. You've probably heard that, I don't know how many times in your life. So, keep that in mind here. It's okay to fail in small ways at first. It's the best time to fail, actually. You will learn so much by making mistakes, and we just want to give you that permission to fail a little here and there.
[00:03:46] STEPHEN: So, the second aspect of running an Amazon business that causes us to experience that analysis paralysis is making sourcing decisions, deciding whether or not you're going to buy an item to sell, how deep to go on an item, what to price it after, so many different decisions. If you've taken any of our courses, or trainings about sourcing inventory, you know that there's a lot of information to look at to make wise sourcing decisions. We talked about looking at the sales rank, the sales rank averages, the profitability, the sales velocity, the amount of competition price competitively, and other factors. That's a lot to think about just to make one decision. Sometimes that can lead to analysis paralysis.
So, yes, it's nicer and easier if we just looked at one or two aspects, like, maybe the sales rank or the profitability, and move on, but you're not going to make the best decision with that. You're going to make sure that you have the right information to make the correct decisions when it comes to sourcing. You want to make the right decision. So, you're putting your money and your time on the line and you want to make sure you make wise decisions.
When looking at all that information that there is out there, it's possible for you to like possibly even talk yourself out of buying anything thing, because you're like, "Well, this looks great, and this looks great, and this other thing looks great. But there's just one data point that's just not perfect." So, you're never going to find profitable inventory if you have this attitude.
I would say this, if you are able to get 80% of what you're looking for, when it comes to sourcing inventory, if 80% of it looks good, then make that purchase. Now, I mean, if you're 100%, confident that the information you're looking at is good, then yes, I would buy multiple. I'd go deep. But if your percentage of confidence is lower, then maybe just buy a test amount to see how Amazon buyers react if they buy or if they don't buy. So take chances. Experiment, break down the results of these experiments, learn how you're going to do things differently the next time, just take some action, and then it's okay. As long as you're not breaking Amazon's rules, then test some things out. You're going to fail. It's okay. We give you permission to fail and just move forward. Take action on something and you're going to find some traction and eventually some confidence.
[00:05:58] REBECCA: The third time that we tend to see Amazon sellers struggling with this analysis paralysis is when it comes to outsourcing, we will sometimes experience this analysis paralysis where there's so much to do, whether it's finding the right person to hire, or training that person, or finding the money to pay for someone to do that work for you. It might really know that you need to outsource in order to free up your time. It can still just be overwhelming and so much to think about in order to actually get those things done in order to outsource those Amazon activities. That's another catch-22, that, in order to outsource, you need to do a lot of work upfront to be ready to outsource.
So, we have some training that goes deeper into that concept. But overall, if you're thinking about outsourcing and don't know what to outsource first, then here's what we usually recommend. Make a list of all of the Amazon activities that you do in a week, a typical week.
[00:06:55] STEPHEN: Everything. Every single thing.
[00:06:57] REBECCA: Everything. That seems like a lot. But this is a super helpful exercise. So, write down everything you do, and then you're going to write these things down again. You're going to sort them into columns now. So, you've got your big list, and then you're going to put columns on another piece of paper, or on your screen, however you're doing this, and you're going to make three columns. One is going to be things that you like to do in your business. The second one is things you don't like to do. And the third one is things you know that you should not be doing yourself in your business.
Now, you're going to take the items from your first master list, and you're going to divide them up into these columns. And the first column you want to fill up is the things you know that you should not be doing. These are going to be your lower-level, easier tasks that you can train any capable adult or even a semi-capable teenager to do them for you. Yes, you may like taking items to the UPS store, Stephen. But do you really need to be doing that? This is an ongoing conversation, if you haven't figured it out yet. This is something that like we are constantly going back and forth on. Stephen likes to go run an errand every day, and one of those is to the UPS store. But like that's not the best use of our time.
[00:08:07] STEPHEN: I don't need to be doing that. I'm saying that out loud in a recording, so –
[00:08:12] REBECCA: I'm going to hold you to this. We'll play it back later. So, you might find that those are the type of things that you really – it can be anything. Some people really enjoy removing stickers from inventory. Those price stickers. But if you're the CEO of your business, are you the one that needs to be doing that? So, think through those things. You should not be doing certain tasks. You should be outsourcing those in some capacity.
As for the column of things you don't like to do, that might be also the next one that you fill up, and those are also easy things to outsource. You're already motivated to have somebody else to do it because you don't like it. So, find someone to do it so that you can be doing the tasks that are one, CEO-based; things that you need to be doing to run your business. And two, things that motivate you and you're inspired to do and things that you actually have the energy to do on a regular basis.
So, we're going to post some links in the show notes, where we got some more information about how to decide which tasks you need to outsource. But just find some organization with your outsourcing needs, get these things out on paper, start thinking through this time audit of a week of your FBA business, and what you need to be working on. And that's going to be able to help you move forward with taking action on outsourcing and just not feeling so overwhelmed in that analysis paralysis of what do you need to do and what do you need to outsource.
[00:09:40] STEPHEN: So, those are three big aspects of your Amazon business that a lot of Amazon sellers experienced this paralysis analysis. If you have other examples of how you are experiencing paralysis analysis, and you would like some help –
[00:09:55] REBECCA: I think you need to be saying analysis paralysis.
[00:09:57] STEPHEN: Well, analysis paralysis, paralysis of ana – yes.
[00:10:02] REBECCA: Either way. Either way.
[00:10:03] STEPHEN: So, whichever way I say it, we know there are more ways that Amazon sellers experience this analysis paralysis, and we want to hear from you about that. So, on our show notes page, fulltimefba.com/188. If you are experiencing an analysis paralysis situation, let us hear it. We'll come up with a podcast episode to help you overcome some more of the times when we were just paralyzed from having to analyze and think through and make those decisions. So, leave us a comment, fulltimefba.com/188.
[00:10:35] REBECCA: While you're there, be sure you're subscribed to our newsletter, if you're on our website already to leave us that note. Be sure that you find the subscribe button up at the top of the page and you can sign up to get subscribed to that newsletter. We send it out once or twice a week with information about how to grow your business to be able to have a full-time income with only part-time hours. We'll send you links to blog posts, other podcast episodes, and videos that will be super helpful for your FBA business. Fulltimefba.com.
Thank you so much for joining us for this episode of The Full-Time FBA Show. As a reminder, we have that show notes and transcript with all the links that we've mentioned at the page, fulltimefba.com/188 because this is Episode 188.
[00:11:22] STEPHEN: Next week on the show, we're going to be talking about three Amazon Seller truths that nobody else is going to tell you. We're going to tell you, next week on The Full-Time FBA Show.
[OUTRO]
[00:11:33] ANNOUNCER: That is all for this episode of The Full-Time FBA Show. So, head over to fulltimefba.com/podcast, where you will find the show notes and links from this episode. While you're there, subscribe to our newsletter where you'll get several free downloads of our popular and helpful Amazon FBA resources. Now, take action on what you have learned today so you can find success at turning part-time hours into a full-time income with Amazon FBA.
[END]