Imagine working less but making more money. Spoiler alert: it's not too good to be true!
Here's the honest truth: if you are doing most everything yourself, you'll only be able to grow your Amazon FBA business to a certain point. On the other hand, if you want to make more money while spending less time working, then you need to learn how to let go and find other people to do parts of your business. After this blog post, you'll know how to stop being a one-person business and how to start getting the help you need to grow your profits exponentially.
Letting Go, Sparking Growth, and Avoiding Burnout
When I talk about the need to outsource parts of your Amazon FBA business, I speak from experience. When Rebecca and I got married, I had been running my FBA business for over a year as a one-man show. The only outsourcing I did at that time was the general FBA outsourcing which is part of the Fulfillment by Amazon program for all FBA sellers: having Amazon store my inventory, fulfill orders, handle customer service, etc. Beyond that, I didn't have any other parts of my business outsourced at the time.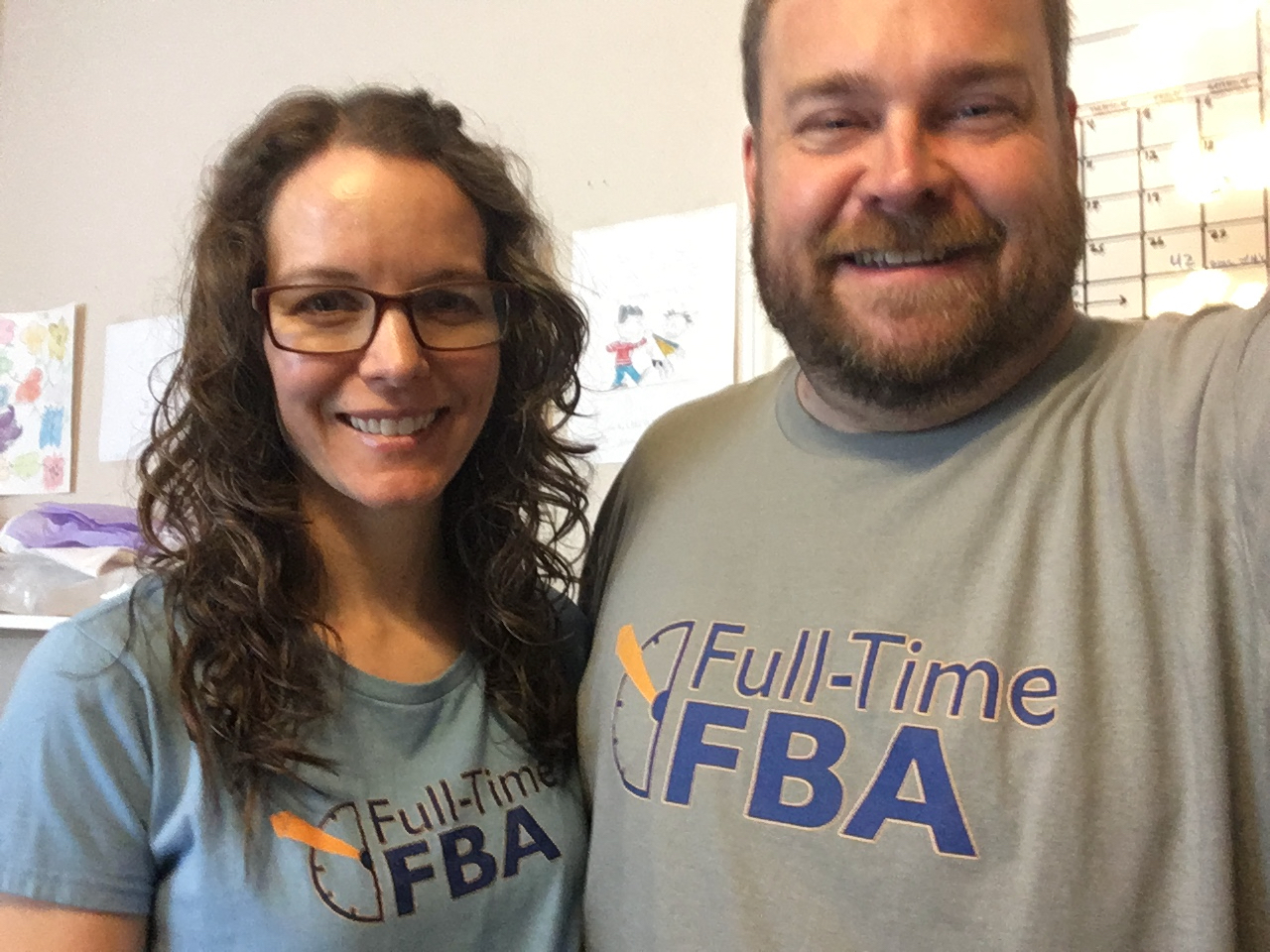 But when Rebecca decided to marry me, she also decided to jump into running the business with me, making it a two-person team. Our FBA business began to see growth that never would have been possible if I had continued doing everything in the business by myself. Over the next few years, we made a concerted effort to find more ways to outsource beyond just the two of us, so that we could see even more growth and also avoid burnout. Let's be honest, running an FBA business is a lot of work, especially if you're doing everything yourself. If you let go of certain tasks and outsource them to other people or services, you can see tremendous growth, gain back some free time, and prevent burning out from the overwhelm of trying to handle it all on your own.
The Hard Part of Outsourcing
When you first hear about the concept, what would you say is the hardest part of outsourcing in your Amazon business?
Finding the right person/people to hire?
Affording to pay them?
Training them well?
Managing them on an ongoing basis?
Worries about training your competition?
Letting go of control over business activities?

Each of those areas might present their own challenges, but I truly think the hardest part of starting to outsource in your business is the mindset shift away from trying to do everything yourself, towards the goal of letting go of certain parts of the business so that you can focus on more profitable endeavors.
Outsourcing means giving up control to a certain extent. It means acknowledging that you don't need to be involved in all the minute details of sending in inventory to the FBA warehouse. It means working through questions like these:
What if the worker messes up with my inventory?
What if they make a bad decision while prepping or packing my inventory?
What if the new sourcer buys something that's not profitable?
What if I hire a prep center and they don't have the same standards of prepping that I have?
What if I train someone to help in my business, but they end up leaving to start their own business and become my competition?
The questions could go on and on.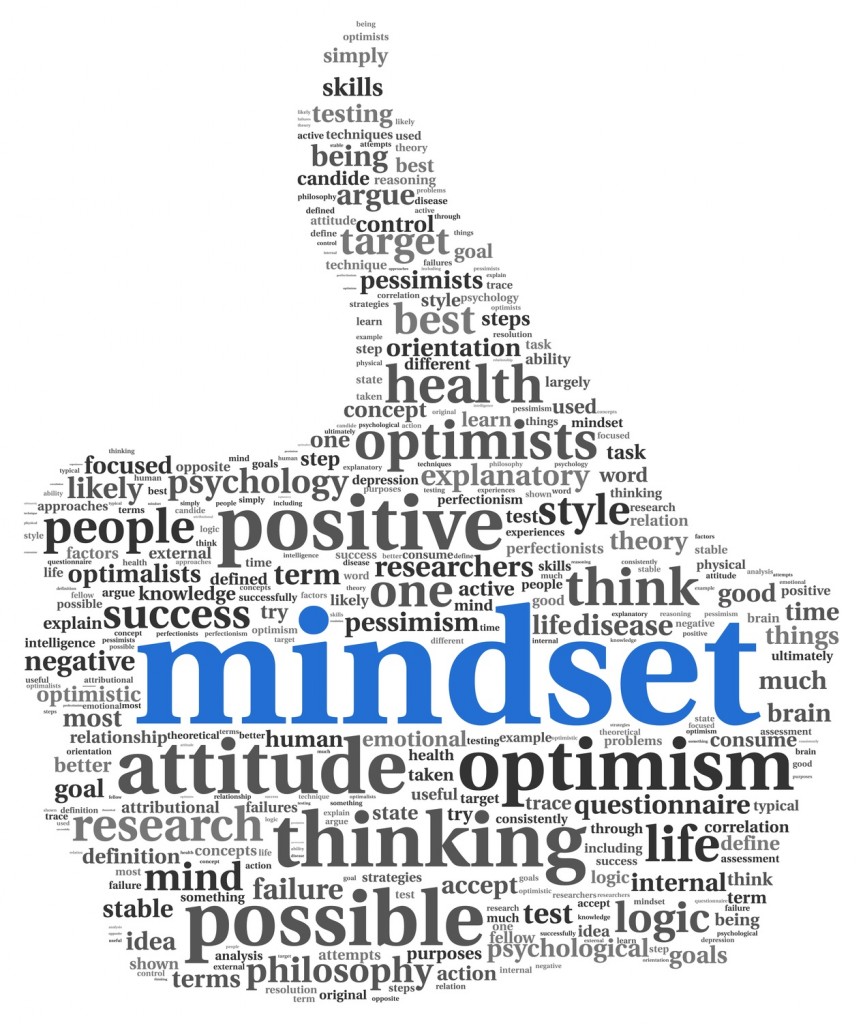 Do you see how all of these questions center around mindset? Each of them has an answer that relates to having a growth mindset and trying out something new even if it's difficult and could end up failing at first.
If a worker makes a mistake, there's always a solution to fix it – isn't that how you solve problems for yourself when you are the one making mistakes?
If they make a bad decision, you can use it as a teaching moment to show the correct way to do it next time.
If they make a bad purchase, again, use it as a teaching moment and refine your buying criteria for them.
If your prep center doesn't work within the standards you prefer, negotiate with them to see what it would take to meet those standards.
If you're worried about training your competition, you will never understand the joys of seeing other people thrive in a business world of unlimited possibilities – and you'll also never get the help you need to do tasks in your own business that free up your time and energy for more profitable endeavors.
Sure, hiring and training someone to help in your business is an involved process that takes time and effort. Finding the right prep center isn't a quick and easy task. But the benefits of outsourcing far outweigh the "what-ifs" that might be nagging you before you try it.
Areas to Outsource
Rebecca and I have found that almost 100% of the time when we outsource a new task for our FBA business, within a short period of time we see tremendous benefit and growth and end up asking ourselves, "Why didn't we outsource this task 6 months ago?!"
Here are a few of the areas of our business we have outsourced and are grateful to not deal with personally on a daily basis:
Inventory listing, processing, and accounting
Prepping, packing, and shipping items to Amazon
Pricing and repricing inventory
Amazon Seller Central backend activities like feedback management, stranded inventory, listing updates, etc.
We've even outsourced our sourcing at different times in business. Just about any task in your FBA business can be outsourced. We've found there are three questions to ask yourself to get started thinking through what you should outsource first (or next):
What do I hate doing in my FBA business?
What do I need help doing in my FBA business?
What am I doing in my FBA business that anyone else could be trained to do?
If you think through those questions, you can come up with numerous ideas for how to begin (or continue) outsourcing.
Why not start today? Take some time today and write out a few answers to those three questions. If you take the time to do that, you might just find an area of your FBA business should you consider outsourcing – an area that will free up your time and energy to work on more profitable areas of your business and lead to greater growth.

Outsourcing is just one of the 6 pillars of making a full-time income selling on Amazon and I'd love to help you make this dream into a reality. I've put together a course to help you in every step along your path toward financial independence and a solid future. So if you're looking for a step-by-step process for how to finally turn part-time hours into a full-time income with Amazon, then check out our course, Next Level Amazon: Make a Full-Time Income With Only Part-Time Hours via Amazon FBA.
Next Level Amazon
Make a Full-Time Income With Only Part-Time Hours via Amazon FBA
*Next Level Amazon is currently closed to the public, but you can click on any link in this section and sign up for the wait list to be notified when the doors of enrollment open up again. 
If you're looking for a step-by-step process on how to finally turn part-time hours into a full-time income with Amazon, then check out our course, Next Level Amazon: Make a Full-Time Income With Only Part-Time Hours via Amazon FBA.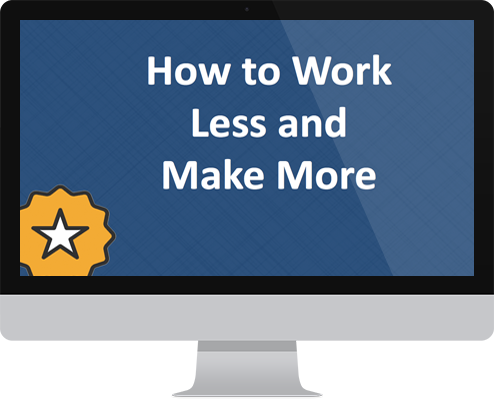 You see, successfully running an Amazon FBA business doesn't just happen on accident. In fact, there are six proven steps to finally making a full-time income with only part-time hours via Amazon FBA. If you're tired of not seeing the growth you expect in your Amazon business, then I highly recommend our course, Next Level Amazon.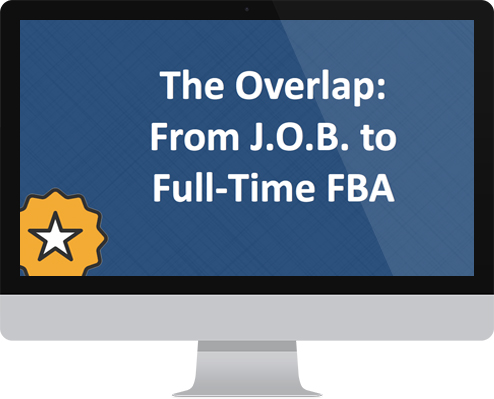 In Next Level Amazon, I outline everything you need to know in order to work less, but make more take-home pay. It's a strategy that has helped so many people go from working 60-hour weeks just to make ends meet… to truly only working 20 or so hours each week, while still bringing home a full-time paycheck.
Join the wait list and be notified when Next Level Amazon opens up again to the public. 

Now I'd love to hear from you. What areas in your Amazon business would you like to outsource? Which is the one area you're going to focus on outsourcing first? Comment below and let me know.