Wholesale is a great sourcing strategy to add to your FBA business. Kicking off our month-long wholesale series, today's episode dives into some of the reasons you should add wholesale sourcing to your business. We talk about the tremendous return on investment wholesale provides, some of the advantages it has over online and retail arbitrage, and ways that wholesaling will save you time (you won't have to drive around or repackage products, for example).
We could not have scaled our business without wholesale sourcing, and we share how it can help you grow your own business more than you could imagine. There are even Amazon account protection benefits of wholesaling, so tune in to hear more!
Listen on the podcast player below.
Like what you hear? Tell a friend… and be sure to leave us a rating and a review. Here's how.
Key points from Episode 70:
Why wholesale provides an excellent opportunity for a big return on investment.
The main difference between wholesale and retail or online arbitrage.
Some of the main time-saving benefits of buying wholesale.
Comparing competition on Amazon when you are selling wholesale items to RA or OA items.
Defining cash flow and how wholesale affects this aspect of your business in a great way.
Hear how wholesale can help you scale your FBA business to find bigger growth over a short period of time.
The multiple ways wholesaling protects your Amazon account.

And more!
Links and resources mentioned in this episode:
Right-click here and save as to download this episode to your computer.

More Episodes from the Full-Time FBA Show podcast:
Don't miss an upcoming episode! Subscribe, download episodes, and review the Full-Time FBA Show:

Discover the Secrets of Profitable Wholesale Sourcing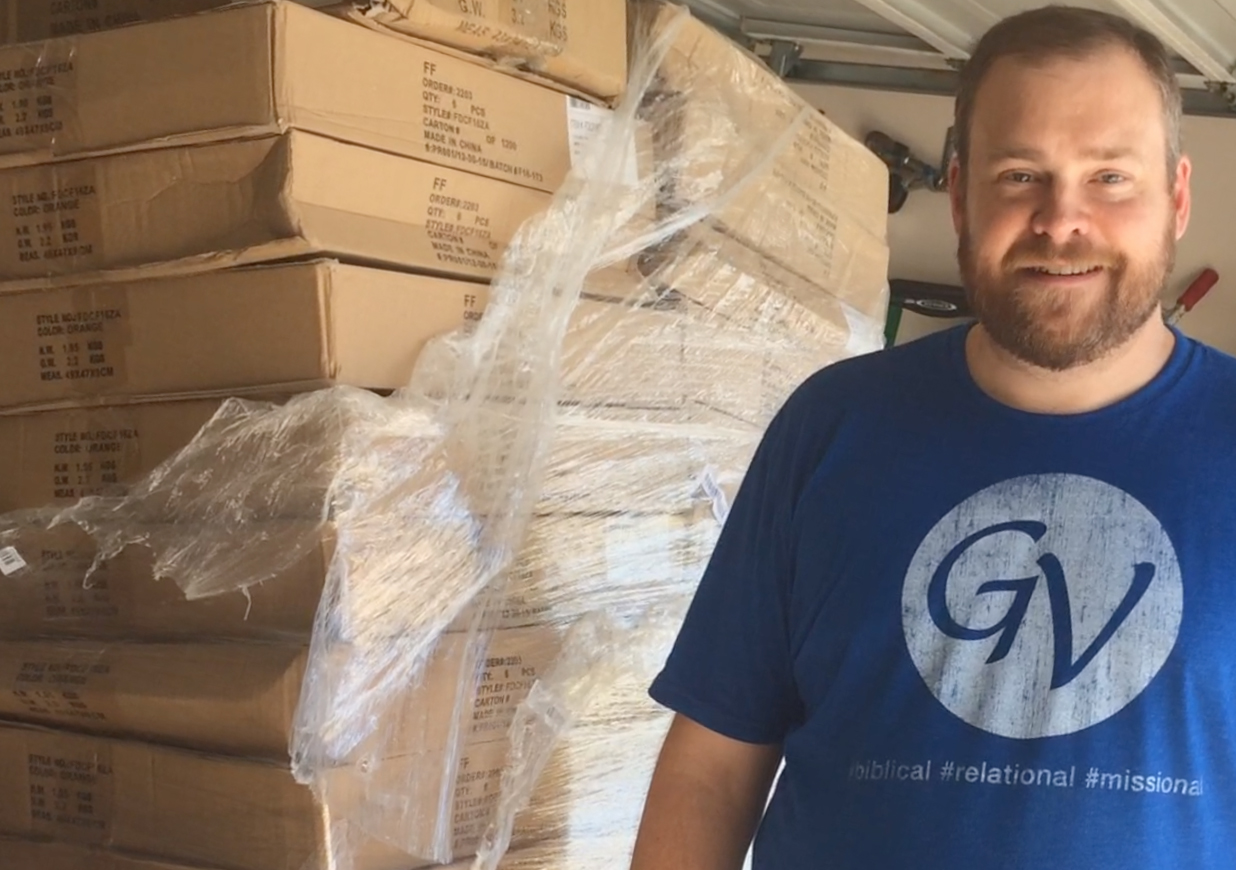 For the longest time I wanted to add wholesale to my Amazon business. I had actually gone through 3 different wholesale courses to teach me how to do it. Each time I went through a new wholesale course I would try what was taught, but I kept coming up empty. It was extremely frustrating… then I scheduled a phone call with Dan Meadors from The Wholesale Formula. That conversation opened up my eyes to things about wholesale I never thought about before (and was never taught). I took his advice and began to find multiple wholesale accounts. Not only did I find wholesale accounts, I was actually able to successfully land the wholesale accounts.
Would you have wanted to listen in on that conversation? Unfortunately, we didn't record the call, but Dan and his team have created something even better: a free webinar series focused on successfully adding wholesale to your Amazon FBA business. The content in this free video series is the same content that I heard in my phone call with Dan… and more!
Unfortunately, this free webinar series is currently closed, but if you want me to tell you when the doors are open to the free wholesale workshop again, then sign up for the wait list where I'll email you the moment the free wholesale workshop videos are available again. This free video series that will open your eyes to what is possible with selling wholesale items on Amazon, so take a moment, and sign up for the wait list.

Back to the main page for The Full-Time FBA Show

Episode 70 Transcript: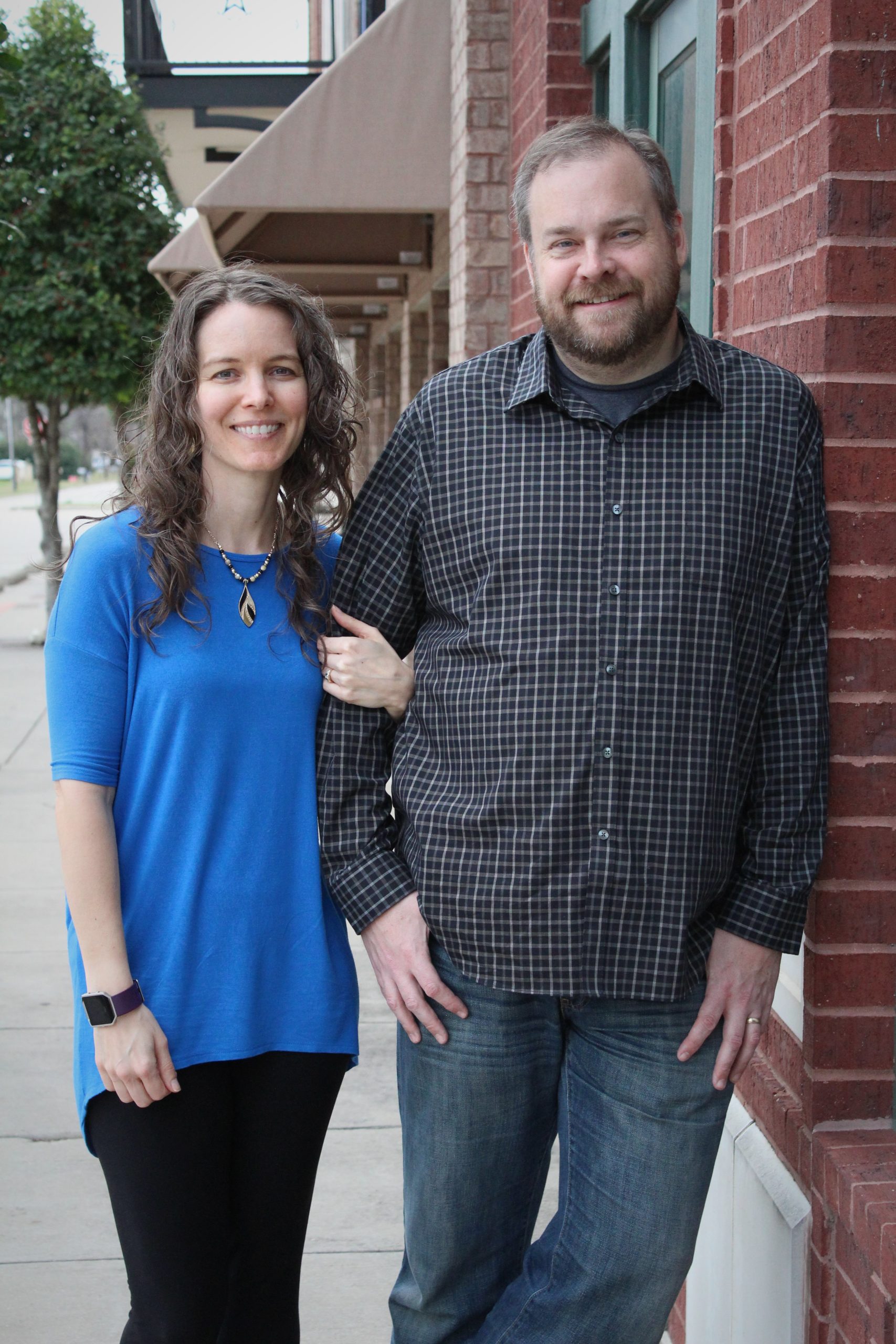 [WELCOME]
[0:00:01.8] ANNOUNCER: Welcome to The Full-Time FBA Show. In each episode, it's our goal to help you turn part time hours into a full-time income, selling almost anything on Amazon. Now, your hosts of the show, Stephen and Rebecca Smotherman.
[INTRODUCTION]
[0:00:21.1] STEPHEN: Welcome to episode number 70 of The Full-Time FBA Show, I'm excited to be here. Today, we're going to talk about why you should consider adding wholesale sourcing to your Amazon FBA business and to talk about that with me today is Rebecca. How's it going, Rebecca?
[0:00:36.0] REBECCA: Going great, glad to be here.
[0:00:38.0] STEPHEN: Yeah, we're looking forward to talking about wholesale. It's been a big deal in our in our own Amazon business and in our profits and we can't wait to talk to you about adding wholesale to your business. Don't worry, we'll stay on the subject of wholesale for a few weeks on the podcast so you're going to get some really good wholesale information and we're looking forward to talking with you on this show today about just that: why you should consider adding wholesale to your Amazon business.
[INTERVIEW]
[0:01:06.6] REBECCA: Okay, let's get into the topic for today. Why you should consider adding wholesale to our Amazon FBA business and this is a process that we went through several years back of thinking through, we hear about people who sell items that they've purchased at a wholesale price that they resell them on Amazon at retail prices and we were very intrigued by that and we sat down and kind of thought through, what are all the reasons are and as we've had more experience with it, a lot of the stuff that we work through initially was confirmed in our experience over these past few years.
We wanted to talk today about just why you should consider adding wholesale to your business and this is something that we hope that you can kind of think through and decide if this is a good strategy for your own business.
Stephen, tell us why is wholesale a good strategy when it comes to your profit margins for your FBA business?
[0:01:59.2] STEPHEN: We all want to make money, right?
[0:02:00.5] REBECCA: Yes, that's why we're doing this.
[0:02:02.2] STEPHEN: Exactly. Wholesale gives us a really great opportunity for really good ROI. ROI means return on investment and so when we invest the money into the products that we want to sell, we want a good return, we want a good profit. With wholesale, most of the time, when you buy directly from a brand, you are getting some of the best prices, the only way to get a better or lower price purchasing from wholesaler is to buy in large, large bulk numbers.
Even buying at minimum order quantities from wholesalers from brands, gives you, usually the lowest price that you can buy it from and then you can get an opportunity to find the place on Amazon that is selling it for a higher profit, it's a really great opportunity.
[0:02:42.6] REBECCA: Okay, people who are listening to this, they may already be selling on Amazon but they're using strategies for sourcing that are arbitrage, you know, they're either doing retail arbitrage or online arbitrage. Maybe even sourcing from garage sales or thrifting. Where they're buying items at a lower price, to sell at a higher price on Amazon.
That's similar to, very similar in concept of what you're doing when you're doing wholesale sourcing, you're just getting it from a wholesale source. What aspect of buying wholesale items does retail arbitrage and online arbitrage not have in common with that sourcing method?
[0:03:20.6] STEPHEN: Yeah, most of the time, when you're doing retail arbitrage and online arbitrage, you have purchase limits. I mean, there's only so much at a retail store, certain times online, they will give you an order limit that you can buy online but one of the great things about buying wholesale is that you can go deep on a product.
You can find a product and buy as many as you think. If you find a product that is really great rank, you've looked at the data, the sales rank history and you found like "Man, I want to get a hundred of these" Well, it might not be possible to buy a hundred online or find a hundred in a store, even if you go to other stores but you have a really good opportunity to go deep with wholesale purchases and be able to really find – if you find an item that sells really quickly, man, being able to sell a hundred items a day, that would be amazing.
Most of the time, that's not possible with RA and OA, but with wholesale, going deep is possible. You know what? A lot of people assume you have to go deep when you buy wholesale so don't even think about that, you can even go very wide with wholesale, a lot of times, just buying one or two of an item and still being able to test the waters of those products so don't' feel like you have to go a hundred deep each time, it's possible to do both, go deep and wide with wholesale sourcing.
[0:04:35.9] REBECCA: Okay, that's good advice. Why don't you talk to us for a second about what are some of the timesaving benefits of doing wholesale sourcing. The first one that's coming to mind for me is that the possibility of buying replens, replenishables.
[0:04:49.2] STEPHEN: Yeah, people love buying and selling replenishables and if you don't know what that is, a replen is basically finding an item that you sell out quickly and so you know you reorder and so you get to the point where you start reordering before you even sell out and you still have consistent access to continually reorder on a consistent basis. Wholesale gives you that opportunity.
And so, most of you, if you're doing retail arbitrage, you might be spending hours and hours a day in the car, in stores, going from item to item to find opportunities. Maybe you're doing clearance sourcing, garage sale sourcing, you're going to find items that you're not going to be able to find again for a very long time.
With wholesale sourcing, you can always just go right back to the source and reorder when you get close to selling out and that gives you a really great opportunity to make some really good money really quickly.
[0:05:37.8] REBECCA: Yeah, we've definitely have some relpens in our own business that came form RA or OA but we've had way more success with finding replens through wholesale sourcing.
[0:05:46.7] STEPHEN: Absolutely.
[0:05:46.9] REBECCA: That does save a ton of time just to be able to reorder, rather than having to go out and start from scratch, finding something. Name for us a few more time-saving aspects of wholesale sourcing? That's not the only one.
[0:05:58.6] STEPHEN: Right, yeah, there's a lot of different ways that wholesale sourcing and processing and everything can save you a lot of time as compared to retail arbitrage or online arbitrage. The item is going to arrive to you without a price sticker so you don't have to worry about taking the price sticker off.
There's less prep time because a lot of times, things are already poly bagged if they're coming directly from the brand and it gives you the opportunity to process your inventory batches a lot quicker. Imagine you go do retail arbitrage or online arbitrage and you have a hundred different items and it's going to take you a while to enter in the price of each one of those items and figure out what the price should be and get the sticker and put it on the item and doing that for a hundred different individual items can take a long time.
What if you have a wholesale order of two items with 50 quantity of each? Well, you're just picking the price of that item one time and one time each and you're able to get that done quickly and move on to other aspects. It saves a lot of time when it comes to processing your inventory and even prepping and packing and shipping your stuff.
A lot of times, you can use the same if you have the items mailed to you. Use the same box to send it out in as it came in to you and it's a really great opportunity for you to save some time.
[0:07:12.7] REBECCA: Okay, let's move on and talk about competition on Amazon. Generally speaking, what is the competition like when you're selling wholesale items compared to RA items that you're finding at stores locally or OA items that you're competing with people who are buying those from the same online retail stores?
[0:07:31.2] STEPHEN: Yeah, one of the big frustrations with retail arbitrage or online arbitrage is that you find a really good item, you send a bunch into Amazon but then so does everyone else. Everyone else who is selling on Amazon is also seems to be finding that same item and then the market is flooded with a bunch of inventory and of course, because of supply and demand, the price starts to go down.
With wholesale, there is a lot fewer competitors. With wholesale, it's a lot harder to get a wholesale account and it's totally possible to learn how to gain and earn profitable wholesale accounts. We'll talk about that later in this month's series of podcasts focused on wholesale.
You have the chance of finding items with fewer competitors which means, fewer opportunities for the race to the bottom and also, it helps you become brand approved when you have a wholesale account then you can get approved very easily to sell that item on Amazon.
Because you're buying directly from the brand and you can have those invoices to help you get approved to sell in brands that might be restricted for other people. That is another opportunity for you to have fewer competition.
[0:08:33.4] REBECCA: Okay, now let's talk about cash flow for just a minute. Can you kind of talk a little bit first about what you mean when you talk about cash flow and wholesale and then also how does that impact your business?
[0:08:47.4] STEPHEN: Your cash flow is basically the amount of cash you have to invest back in your business, the amount of cash that you have to spend on your inventory from your profits. You want to make sure your fees are taken care of and any of the tools that you're paying for are paid for obviously.
You need to make sure you have profits and opportunities to have that cash be reinvested into even more inventory and so, when it comes to wholesale sourcing, especially when you find the items that you can continually order again and again, over and over again, it becomes more predictable. The cash flow that you can expect and it just gives you a little bit more freedom in your Amazon business because you're like "Okay, I usually sell this much of this product or this brand and I can expect to get this much in profit and I can expect to reinvest that into even more products or other brands that I'm finding and getting wholesale accounts for to help grow my business".
It really comes down to the replenishable aspect of it and how wholesale helps with that. If you're curious, we're going to talk more about replens sometimes in the future so be looking for some stuff about replens from us in the future but right now, let's get back to wholesale.
[0:09:55.1] REBECCA: Okay, yeah. I definitely love how one of the impacts of wholesale has been on our business is that impact of cash flow and the predictability of it. I would also say that one of the big things that I noticed when we added wholesale was that it really helped us scale out business in a way that we just weren't able to do before when we were purely doing arbitrage.
Tell us a little bit about how wholesale helps you scale your business?
[0:10:23.1] STEPHEN: Right, well in a recent podcast, we know, we talked about how as a one-person business, you can only grow so far and so, when you're buying and selling wholesale, it opens up your life and opens your business to a lot of really great opportunities to grow beyond just what one person can do.
Whether you are outsourcing, you're prepping, packing and shipping to a prep center so that a prep center can receive your wholesale merchandise, get it ready for Amazon, make sure it's prepped correctly within Amazon guidelines and then send it to Amazon for you, that takes tons of hours out of your job description and yes, you're paying a fee for someone to do that, that's a reasonable fee.
You can use that same time to focus on finding even more wholesale sources and so, when you focus on the sourcing aspect and try to outsource the rest, it helps you grow your business and scale your business.
Also, in comparison to retail arbitrage, I can't tell you how many – I guess I could look it up but how many miles I've driven doing retail arbitrage, how many hours I've spent going out and spending all day sourcing.
[0:11:29.2] REBECCA: I'll tell you, it's a lot.
[0:11:31.7] STEPHEN: It's true. Just the opportunity of focusing on wholesale, sourcing from the comfort of my own home and even just the aspect of the world that we live in right now, I don't want to do retail arbitrage right now. I don't want to be out in stores sourcing inventory and so being able to source at home, doing wholesale sourcing and wholesale reordering on a consistent basis has really helped us scale our business.
[0:11:56.6] REBECCA: From a personal aspect, I like it when you're home for lunch. Wholesale has made that happen more often.
[0:12:02.1] STEPHEN: Absolutely, I like that too.
[0:12:03.8] REBECCA: Okay, one last thing. How does wholesale sourcing protect your Amazon account?
[0:12:10.3] STEPHEN: Yeah, there's a lot of people who one of their worries with selling on Amazon is account suspension. One of the things that they worry about is if they can't find the receipt for the item that they bought or they don't have a receipt, Amazon might shut their Amazon business down and that's a fear some people have.
I think it's a little bit of an extreme fear but it's something that people have. With selling via wholesale, all you got to do is make sure that you have your invoices, you know, you have your email confirmations from your wholesale brands that you're buying from when the items are delivered, whether delivered to your house or a prep center, you've got the invoices that are put in the shipping boxes.
You have that proof that you've purchased directly from the brand and if you ever get accused of selling counterfeit, you have proof that could save your Amazon account. Your Amazon account is protected, thanks to buying directly wholesale.
[0:12:59.8] REBECCA: Just to be clear, because we get this question a lot in our group and other places, people will say, "I heard that Amazon doesn't accept retail receipts". What we're talking about here when we say, being sure to have those invoices, Amazon does accept retail receipts when it comes to proving the purchase, you know, the authenticity of the purchase but having a wholesale invoice is just one extra step of insurance.
[0:13:28.1] STEPHEN: Yes.
[0:13:28.8] REBECCA: Usually, what people really mean when they say "Amazon does not accept receipts" is you can't use a receipt to get un-gated in a brand or a category.
[0:13:36.2] STEPHEN: Yeah.
[0:13:36.9] REBECCA: Definitely need wholesale invoices for un-gating purposes.
[0:13:41.0] STEPHEN: Yeah, if you're wanting to get un-gated to sell an item on Amazon, wholesale's the way to go.
[0:13:44.4] REBECCA: Yup, definitely. All right, where does that leave us?
[0:13:48.0] STEPHEN: That leaves us with giving everyone an opportunity to learn more about wholesale. Coming up February 17th, 18th and 19th, there is a free wholesale workshop that I really encourage you to check out. If you go to fulltimefba.com/wholesaleworkshop. You can sign up to get notified when that wholesale workshop goes live, when you can sign up for that.
Maybe you're listening to this and you're able to sign up for it, that link, fulltimefba.com/wholesaleworkshop will take you to the signup page to be able to sign up for this free wholesale workshop that's online. Yes, there will be replays available but as I tell everyone, those who show up live are the ones who actually take the most action and find the fastest results. I encourage you to show up live to that.
If you're interested in learning more about wholesale and taking action to grow your Amazon business and scale your Amazon business, sourcing wholesale.
[CLOSING CONVERSATION]
[0:14:38.9] REBECCA: All right, well that wraps it up for this episode of The Full-Time FBA show. If you heard any links that were mentioned or anything else that you would like to take notes on, be sure and checkout the shownotes for this episode at fulltimefba.com/70. That is because we're on episode 70 of The Full-Time FBA Show so, fulltimefba.com/70.
All right, and then also next week, we're going to be continuing our discussion about wholesale with kind of a myth buster episode where we're going to talk about the top wholesale sourcing myths and why they're myths.
[0:15:12.8] STEPHEN: Yeah, we don't want you to believe any myths, we want your Amazon business to be based on truth and facts and we will set you up for success in the next episode of The Full-Time FBA Show.
[OUTRO]
[0:17:35.0] ANNOUNCER: That is all for this episode of The Full-Time FBA Show. Head over to fulltimefba.com/podcast, where you will find the shownotes and links from this episode. While you're there, subscribe to our newsletter where you'll get several free downloads of our popular and helpful Amazon FBA resources. Now, take action on what you have learned today so you can find success at turning part-time hours into a full-time income with Amazon FBA.
[END]