Selling board games, both new and used, on Amazon can make you big profits! Board games are an underrated item to sell in your Amazon business. The return on investment that can be made by selling board games ranges from 100% to 2000%, and they can be sourced from retail stores, online stores, thrift shops, and garage sales. However, there are some tips and tricks that you need to know to ensure your success.
In today's show, we learn about the profit potential of board games on Amazon, the best places to source board games for reselling, what to do with a game that has missing pieces, guidelines for selling these games on Amazon, and much more! Listen today to get the top tips for selling board games to help you maximize your profits!
Listen on the podcast player below.

Like what you hear? Tell a friend… and be sure to leave us a rating and a review. Here's how.
Key points from Episode 132:
Where to source brand new board games at a fraction of the cost.
Terminology to use when selling a used board game on Amazon.
The definition of a collectible board game.
A tip on where to find missing board games pieces to complete the set.
What to look out for when buying board games with electronic components.
Another helpful resource for tracking board game pricing history sales on Amazon.
An alternative to selling a complete board game set on Amazon.
Stephen tells us about his approach to finding high profit board games.
We hear about Stephen's success stories when selling board games.
And more!
Links and resources mentioned in this episode:
Right-click here and save as to download this episode to your computer.


Limited Time Sale!
The Reseller's Guide to Board Games
Updated 4.0 Edition
My number one favorite item to buy and sell on Amazon is board games! The awesome thing about board games is that they sell for really good money in both new and used (collectible) condition.
In fact, I have discovered the secrets to making hundreds of dollars a week selling new and used board games, and I want to pass on my strategies to you.
I find profitable board games at garage sales, thrift stores, retail stores, online stores, and so many other great places. I'll honestly run out of money before I run out of board games to find and resell. It's because of this abundance of opportunity that I decided to create The Reseller's Guide to Board Games: How to Turn Play Money into Real Money. This course is a combination ebook and video course that walks you through everything you need to know about making big profits buying and reselling board games.
PODCAST PERK: To celebrate the updated 2022 edition (and for a limited time), use the coupon code GAMETIME to take $20 off the cost of the course! Just know that pretty soon, the coupon code will expire AND the price of the course will be increasing…. so take action and enroll in the course today.
The coupon code expires AND the price permanently increase in only:


Back to the main page for The Full-Time FBA Show


More Episodes from the Full-Time FBA Show podcast:
Don't miss an upcoming episode! Subscribe, download episodes, and review the Full-Time FBA Show:

Episode 132 Transcript: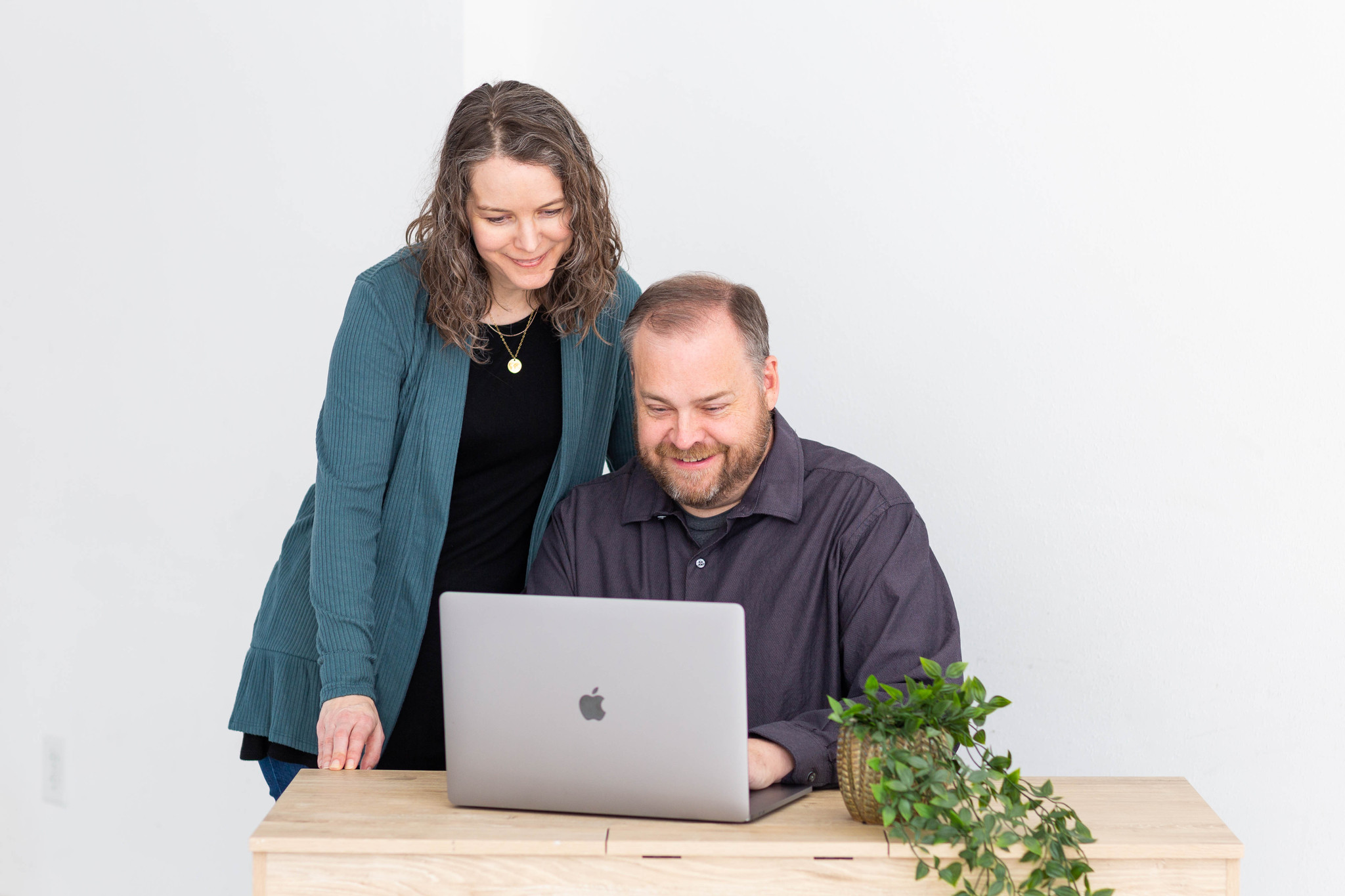 [INTRODUCTION]
[0:00:01.8] ANNOUNCER: Welcome to The Full-Time FBA Show. In each episode, it's our goal to help you turn part-time hours into a full-time income, selling almost anything on Amazon. Now, your hosts of the show, Stephen and Rebecca Smotherman.
[0:00:21.1] STEPHEN: Welcome to the Full-Time FBA Show, episode number 132. And today, I'm going to tell you about a profitable item that I find almost all the time at garage sales and thrift stores that can give you over 100% ROI, sometimes even up to 2,000% ROI, that's where we're going to talk about today, how to find that item and how to sell it on Amazon. With me to talk about this is my co-host and wife, Rebecca. How's it going?
[0:00:47.9] REBECCA: Going pretty good. I'm excited to be here and ready to talk about this topic.
[0:00:55.4] STEPHEN: Yeah and so, you might be wondering what the heck in the world I'm talking about, well, we're going to be talking about board games today. Selling new and used board games on Amazon and we're going to be talking about a lot of tips and tricks about that, because in our one of our former episodes, episode 19 in fact, we talked about how you can use garage sales to find items with limited funds and thrift stores to find items with limited funds.
Well, one of the best things that you can find there at garage sales and thrift stores are board games.
[0:01:25.2] REBECCA: How did you figure that out? That boardgames are such a great product to find at garage sales and thrift stores.
[0:01:32.0] STEPHEN: Well, back when I first started selling on Amazon, you know, I focused more on garage sales and thrift stores. Something I found at almost every single one of them that I bought, almost every time, were board games. I saw how fast they sold and how profitable they were, both new and used board games that really helped me gain some ROI, some profits to help build up my Amazon business.
Today, we're going to be talking about the top eight tips and tricks on buying and selling both new and used board games. So let's talk about that today.
[0:02:00.8] REBECCA: Okay.
[DISCUSSION]
[0:02:04.9] REBECCA: All right, why did you decide today, Stephen that we should start talking about boardgames? Is this just kind of out left field or did you have a reason for wanting to start that now? That conversation?
[0:02:16.4] STEPHEN: Well, this episode is dropping in early April and April is toward the beginning of garage sale season. I mean, it's kind of cold in some areas but in other areas, it's warmer. I want you to be prepared because garage sale season is coming and board games are a great thing to be looking for at garage sales. It's April now so lets talk about board games because it's garage sale season and a time to celebrate.
[0:02:39.7] REBECCA: Yay, celebrate.
[0:02:41.5] STEPHEN: Let's celebrate by making some money off of these board games, all right?
[0:02:44.5] REBECCA: Sounds good. Okay, so today, we've got eight tips and tricks for selling board games, buying and selling both new and used boardgames so there's a little bit of both here. Some people like one, some people like the other, some people like both. Anyway, let's talk about both. What's the first tip that you have for us?
[0:03:02.7] STEPHEN: Well, the first one I kind of given it away but you can find brand-new board games at both garage sales and thrift stores. A lot of people just assume that all the things that they find at thrift stores or garage sales are going to be used and maybe not very even much in good condition but you can actually still find brand-new board games.
I mean, people get boardgames as gifts for birthdays or for Christmas, maybe they have good intentions when they bought the board game at the first place and they decided after a while, "You know, we never got around to playing that" or "I'm not really interested in playing that."
They just donate it to a thrift store or they try to sell it at a garage sale and you can still find stuff factory sealed, brand-new condition at garage sales and board games and this gives you a great opportunity to buy it new and sell it on Amazon.
[0:03:49.4] REBECCA: The key to what you just said there is factory sealed. We're not talking about games that are you know, just a little bit – they've been played a little bit or they look like they're pretty much in new condition. We're talking factory sealed, still has the shrink-wrap on, still has any stickers that are sealing it if it doesn't have shrink wrap, didn't originally come with shrink wrap, that kind of a thing, right?
[0:04:11.0] STEPHEN: Exactly, our want to make sure that when you're selling something in new condition on Amazon, you are following Amazon's guidelines when it comes to condition. In fact, if you go to fulltimefba.com/conditionguidelines, you can read through exactly what Amazon says those guidelines are.
You can scroll down to the toys and games section and see what Amazon says are the guidelines for selling something in brand-new condition and spoiler alert, it basically means, new condition equals brand-new, factory sealed, gift quality condition. Not something that's opened up and was never actually "used" but something that is brand-new.
[0:04:47.0] REBECCA: Never opened.
[0:04:48.4] STEPHEN: Yes.
[0:04:48.6] REBECCA: That was fulltimefba.com/conditionguidelines. That is a quick link that will take you directly through to the Amazon seller central page that talks about those guidelines.
[0:04:59.5] STEPHEN: Yup. There' sone more place that you can find brand-new board games to buy, I will come back to that in tip number eight, so stay tuned for that.
[0:05:07.0] REBECCA: Okay, stay tuned. All right, number two. The number two tip that you have for us Stephen, talk to us about used board games.
[0:05:16.1] STEPHEN: Yeah, so new board games, obviously can be very profitable but a lot of people don't understand that used board games can be extremely profitable and I do want to point out that when you're selling a used board game on Amazon, any type of used toy. Amazon says that we need to refer to it and sell it in the condition of collectable.
So, if you happen to sell a used board game on Amazon and say that it's in the condition of used, it's going to go straight to stranded inventory. That's going to waste a lot of your time and you're going to have to fix that but it actually needs to be considered as collectable.
In fact, from this point on, we're not going to even call board games used if we're referring to one that is not in new condition anymore. We're going to refer to it as collectible moving forward and so collectible board games can be very profitable.
One of the reasons why is because there are new board games and new condition that are just priced way too high and they're out of print, maybe they can't find it anymore, the customer's looking for this board game to play with their kids, maybe they wanted to play with it when they were a kid, they wanted their kids to play with it now but the brand-new edition, man, it's just way too high. If the collectible edition of that board game is a lot lower priced, people will buy that and they do all the time.
[0:06:31.6] REBECCA: that kind of brings us to number three on our list here. Talk to us about what needs to be included in a collectible board game. When you say it's a collectible board game, does that mean that it can be most of the pieces and not have all of it or be missing the dice or something like that?
[0:06:53.3] STEPHEN: No, that is not following Amazon guidelines but in the condition guidelines, it states that any item sold in collectible condition, in referred, in regards to toys and games category, needs to include everything that was originally included. You need to check, double check and triple check that all the pieces are included.
Most of the time, there will be an instruction booklet with the board game that will tell you which pieces are there and you can look right there in the store or in the garage sale with confidence of knowing that all the pieces are there because you were able to look at it.
Now, if you don't have that opportunity to check that and maybe the instructions are missing or maybe it's not listed, the items that are included in the board game on the instructions, then there's another resource you can use.
If you go to boardgamegeek.com then you can look and find what all the board games and pieces are to be expected for each type of edition of board game that is out there. I mean, it is truly a geek paradise for board game lovers and you can get all the information that you need on that.
Another thing, here's another bonus tip, if you happen to find a board game that is missing pieces, guess what? eBay is a great place to buy individual board game pieces to help complete your set.
In fact, I've done this often, I bought a board game at a garage sale for a dollar, spent about $10 buying replacement pieces to complete the set and was able to sell a board game for over a hundred dollars because it was used and it was out of print and I was able to complete the set and I just put a little bit of capital into it to make it happen and was able to sell it for a nice profit.
[0:08:35.2] REBECCA: What about the types of games, they're board games but sometimes we'll have an electronic component to it, what do you do when it comes to those kinds of parts or pieces that are required for a board game? I guess this is tip number four.
[0:08:49.8] STEPHEN: Yeah, yes, absolutely. Yeah, there's a lot of fun board games out there that batteries are required and so, before you purchase it, double check the battery compartment, a lot of times, battery compartments get corroded because of batteries and the electronic part doesn't work anymore and of course, that's just going to lead to an unhappy customer, and negative feedback and a return and all sorts of negative consequences so when you're out sourcing, double check that the battery compartment is not corroded.
I mean, back when I went to garage sales and thrift stores more often, I actually used to bring, pack up batteries with me into the stores and to the garage sales to actually test them to make sure that they still worked. That's just an option to help you save some time and possibly find more inventory if you double check and make sure that those battery compartments are not corroded and they're still working.
[0:09:38.1] REBECCA: We're talking about like games that might have a buzzer, I'm thinking of Taboo or something like that where there's a buzzer that's involved that needs a battery, those kinds of things, right?
[0:09:47.3] STEPHEN: Right, something that there's different Monopoly versions out that include a talking voice to tell you what to do with the bank or there's electronic Mall Madness or electronic Battleship, different things that include sounds or stuff that's essential to the game that needs to be working order for you to be able to sell it on Amazon.
[0:10:06.3] REBECCA: Okay, that takes us to tip number five, kind of transitioning away from board game pieces and conditions, talk to us about Keepa.
[0:10:15.4] STEPHEN: Yeah, as always, I always want to look at a keep graph of a particular item when it comes to buying it and selling it on Amazon and most of the time when I'm talking about Keepa, I'm talking about looking at new conditions and new prices and the sales rank in regards to that but when you are buying and selling a board game, it's good to know that Keepa also keeps track of the pricing history of different used conditions and collectible condition.
And so, if you've never heard of Keepa before and you want a quick training on how to use it, you can go to fulltimefba.com/readkeepa and I will show you how to read a Keepa graph but Keepa tracks pricing history and sales rank history of almost every item on Amazon including board games.
You can go and take a look at what the different prices of boardgames were in collectible, like new condition or collectible very good condition and you can kind of get a good idea of what you can price your board game at to be able to get the most profit by looking at Keepa.
Another good thing with Keepa is if it's getting closer to Q4, you can actually price a little bit higher for the board game that you are wanting to sell and you can see the pricing trends of how the items sold last year in regards to your condition and you can price again accordingly to be able to make a little bit more, during Q4 than maybe currently if it's right before Q4.
[0:11:35.1] REBECCA: That's really good, got to keep in mind what your sales rank history and prices are, whether it's that time of year or direct Q1, 2 or 3 versus Q4, that's really good information that applies to a lot of different products on Amazon but especially to board games because those tend to be higher in demand in Q4.
[0:11:53.8] STEPHEN: Yes.
[0:11:55.3] REBECCA: All right. Tip number six, we've got eight tips altogether, tip number six, talk to us about – we're back to board game pieces but these is a different tip about board game pieces.
[0:12:04.5] STEPHEN: Yeah, the sixth tip for you to understand is that just like a car can sometimes be sold for its parts, be worth more than the car as a whole, sometimes there's boardgames out there that's selling the parts individually will help you get more of a profit than selling the board game as full.
So, I think this is really awesome, I told you before that eBay is a great place where you can go and buy individual pieces to complete a board game set. Well, there's times where there's' some board games that are out there that is more profitable for you to sell the individual pieces on eBay and make more in the long run, so it's just another opportunity for you to make money with board games.
Say you find a board game at a garage sale or a thrift store and you it is incomplete. Well, if you are not able to find the pieces to complete that set, maybe try selling the parts individually and see how that works out and to this day, there is still boardgames that I am on the lookout for that I always buy when I see it because I know the parts will, you know, I'm never going to be able to complete the whole set without waiting a long time but I can sell the parts individually a lot faster.
[0:13:10.7] REBECCA: That just takes time and research to figure out which games work better and which selling method. You kind of have to just develop a – what's the word I am looking for here? You kind of have to develop a knowledge bank of these type of games do well on Amazon, these type of games do better for parts, these type of games do better as new versus collectible. It is just a matter of learning that niche.
[0:13:34.5] STEPHEN: Absolutely and overtime, you start to get it but just understanding in the first place that this is possible just really opens up the doors to different profit possibilities for your business.
[0:13:45.3] REBECCA: Yeah and it shows you where you need to keep your eyes open, things that you need to be looking for as you are learning this niche. All right, so number seven, what do you do Stephen when you see a board game, you are out thrifting, you are out at a garage sale and you come across this game. It looks really in great condition, possibly even brand new but you have never heard of it and it just looks really unique and weird. How do you respond when you see something like that?
[0:14:15.6] STEPHEN: I get really, really, really, how many really's can I say here without being annoying? I get excited, I get really excited because when you find a board game that you have never heard of, you may have potentially found a pot of gold and because that might mean that the supply is very low for this board game but the demand might still be out there.
I was at a garage sale one time and I found a game called Space Hulk and no, it is not a space version of The Incredible Hulk. It s something completely different but I saw it and I was like, "That's weird" and I scanned it with my sourcing app and I saw that it was selling for $219 on Amazon.
Well, I purchased it for two dollars and then sold it on Amazon for $250 and I was actually able to sell it on Amazon for $250 because I was the only FBA seller. We talked about before and we'll continue to talk, FBA sellers get higher prices and that applies to board games too.
[0:15:11.2] REBECCA: Higher prices than fulfilled by merchant.
[0:15:13.2] STEPHEN: Yes, that's right. So this is just another opportunity and so anytime I see a board game that is weird and unique and I have never heard of, I always scan those items and almost always, they are very profitable.
[0:15:26.1] REBECCA: All right, so let's wrap it up. You told us in your first tip that you were going to come back to a tip of a place where you can find – a great place to find board games to resell on Amazon, what is that one last place that you have that we should be looking for games?
[0:15:42.5] STEPHEN: Another place that you can find board games to buy in new condition or even used condition that is profitable to sell on Amazon, well, that place is eBay and you know, there are times where I have different eBay alerts set up for different board games that I am looking for and I get an alert sent to my inbox, sometimes my phone will alert me with a notification because of the eBay app that there is a new listing for a particular board game that I am looking for and I can tell eBay what price range I want that to be in.
So if someone is trying to get a lot for that new board game on eBay, I won't get the alert but if someone has a price that is low enough, if it is in my range, I can get notified by eBay, purchase it and go and sell that on Amazon. Now, there is a few things you need to be careful of, eBay is not as strict with their conditions as Amazon is. Amazon is very strict in meaning that the condition note of being new needs to be factory sealed, untouched type of new board game but eBay is a little bit more relaxed.
Sometimes someone will sell a board game as new condition but it just means the factory sealed is taken off and –
[0:16:54.8] REBECCA: We never used it, so it is not used.
[0:16:56.7] STEPHEN: Right, so yes.
[0:16:57.8] REBECCA: That is not the definition of new on Amazon.
[0:16:59.8] STEPHEN: Absolutely, yeah, new means brand new. So double check to make sure that the new board game you are buying on eBay really is new condition and you can see that in the condition notes and some people sell an item in new condition but you can see that the corners are dinged up and there are scratches on the box. So again, double check that just to be sure that the new item is actually in new condition but when you do find those, man, there is so much that you can purchase off of eBay to sell on Amazon for a really nice profit.
[0:17:29.0] REBECCA: I would add to you that one thing that you want to make sure that you are doing if you are buying these game off of eBay to sell on Amazon is to make sure that you've got enough profit margin there that if you have to list it in collectible, like new or very good because when it shows up on your doorstep after you ordered it, "Oh it is not really in new condition like the eBay seller said" you just got to make sure that you are kind of mitigating your risk there by, "Okay, if it's new, brand new and I can list it as new on Amazon, that's perfect but if not, I've still got some wiggle room. I can still list it and make some money off of it in a collectible condition."
[0:18:06.4] STEPHEN: Yeah, that is a really good tip.
[0:18:07.6] REBECCA: I am here to testify about those eBay alerts when he first – when we first started dating in the early days of our marriage, he would have so many eBay alerts set up on his phone and it was always the same song, the theme from the sound track to the movie Silverado would start playing and I would, "Oh, it's time for an eBay auction" that's the eBay alert on Stephen's phone, anyway.
[0:18:34.8] STEPHEN: Yeah, I toned it down a bit.
[0:18:37.3] REBECCA: Yeah, you don't have to many alerts now as you did but anyway, okay, sorry that was getting off track a little bit but I thought that was funny. So, share just a few of your – you've already mentioned Space Hulk, which I would say is, I don't know, let's talk about some home runs here. That is probably a grand slam, you buy it for two dollars and sell it for $250 but share a few other real quickly, some other home run stories that you have of board games that you bought.
[0:19:03.4] STEPHEN: Yeah, so there was a board game called Snorta Party Pack. Snorta, I have to make sure I spell it out so you know what I am saying, Snorta Party Game that I bought for three dollars at a garage sale and it sold for $99 and that is a few years ago. I actually looked at it, it is selling for a $199 right now and so that's a game to be looking out for.
[0:19:25.5] REBECCA: So everybody look for Snorta.
[0:19:26.2] STEPHEN: Yes, Snorta Party Game. It is different from this Snorta board game. It is the party game, so there is a distinguishing factor there but yeah, amazing ROI. There is a certain addition of Trivial Pursuit that I bought for five dollars at a thrift store and sold it for $70 on Amazon and that was a nice little flip and both of those were in new condition. The next two examples of home runs were in collectible condition.
I bought a board game Access and Allies for $10 and you're like, "Why did you buy that board game for $10?" and I also needed to spend $20 for replacement parts. Again, I am putting $30 into a board game meaning –
[0:20:03.6] REBECCA: Which that's a lot if you are talking garage sales and thrifting. That means if you are in another categories doing other types of sourcing, $30 is not that – I mean, that is not unusual but for garage sale that is a lot of money.
[0:20:15.7] STEPHEN: Yeah, I am used to spending a dollar or two per board game at a garage sale but yeah, they wanted 10 bucks, they wouldn't budge and the pieces weren't even all there. They wouldn't budge but I knew where I could find the missing pieces, so I put $30 into it, sold it for $400 in collectible very good condition.
[0:20:34.0] REBECCA: $400 for a board game?
[0:20:35.8] STEPHEN: Yes.
[0:20:36.3] REBECCA: Oh my.
[0:20:36.6] STEPHEN: That is why I put that type of work into it because it was totally worth it.
[0:20:40.6] REBECCA: Totally worth it, yeah.
[0:20:41.7] STEPHEN: Yep and then the last example of a home run, I spent a dollar to buy an electronic Mall Madness board game from the 80s. Some of you might even remember playing that.
[0:20:50.8] REBECCA: Like the original one from the 80s.
[0:20:52.6] STEPHEN: Yes.
[0:20:53.2] REBECCA: I do remember playing that.
[0:20:54.9] STEPHEN: The battery compartment I checked it, it worked out just great but some of the pieces were missing, so I spent $15 to invest in buying the replacement pieces and I was able to sell it for 80 bucks on Amazon, so put $16 into it plus a little time and energy and was able to sell it for 80 bucks.
[0:21:12.7] REBECCA: Very nice.
[0:21:13.6] STEPHEN: Obviously these home runs are not the typical but if you do this enough, you come across opportunities like this. Most of the time, I am buying a board game for one or two dollars selling it between 20 and 30, which is still amazing ROI.
[0:21:28.0] REBECCA: Which just the thing, if you are already out there looking – like let us say you are a book seller and you are at garage sales, thrift stores, whatever all the time, even some book sales you might find library sales and whatnot, you might find things like board games. If you are already there looking for other things, we are just trying to tell you keep an eye out for board games too. They're pretty lucrative.
[0:21:47.6] STEPHEN: Absolutely and right now, if you are listening to this podcast episode when we drop it, we've got a special promotion going on. One of our courses is called "The Reseller's Guide to Boardgames: How to turn play money into real money" and it is totally legal because you are buying boardgames in new and collectible condition selling them for profit on Amazon and if you want to save $20 off of the cost of the course, if you use the coupon code "gametime" that's all one word, then you can save $20 off of this course.
It is the course that is the combination, eBook and video course where I walk you through everything from the best places to find board games because there is a whole lot more than I haven't even told you yet and the ways to be able to find replacement pieces more than just going to eBay to find the replacements, there is so much more I have to tell you about how to make money off of board games and I even give you a bonus of a bolo list of board games to be on the lookout for and even a bonus mini-book that comes along with The Reseller's Guide to Board games, called The Reseller's Guide to Puzzle Profits.
Because at a thrift store, what do you always see right next to board games? Puzzles and there are ways that you can check that all of the puzzle pieces are there and accounted for without actually having to put it together and I don't mean counting the pieces, there is actually a little trick that you can use. I will walk you through all of that so that you can make plenty of profits from boardgames and puzzles. If you go to fulltimefba.com/boardgames, you can get more information about this opportunity to save $20 by using the coupon code "gametime" today.
[CLOSING CONVERSATION]
[0:23:28.6] REBECCA: Just a reminder, as always you can find the shownotes for this episode at fulltimefba.com/132. Any links that were mentioned in this episode can be found there as well as the transcript.
[0:23:40.1] STEPHEN: All right, next week on the show, we're going to be talking about the top six garage sale sourcing tips. Obviously, you know, look out for board games is a great tip but we are going to have six more tips for you to make the most of garage sale sourcing.
Again, it is close to being garage sale sourcing season and I want to help you maximize your time, maximize your profits when you are going to these garage sales because I have been to a lot of garage sales after another reseller has already been there and I still find stuff. I am like, "Oh, these people are missing stuff."
I am going to tell you the secrets that I know to help unlock even more potential profits when it comes to garage sales. So that will be on the episode next week.
[0:24:19.2] REBECCA: All right, well thanks for joining us. This has been a great episode. It's been fun talking about board games. We'll see you next time.
[OUTRO]
[0:24:28.4] ANNOUNCER: That is all for this episode of The Full-Time FBA Show. So head over to fulltimefba.com/podcast, where you will find the shownotes and links from this episode. While you're there, subscribe to our newsletter where you'll get several free downloads of our popular and helpful Amazon FBA resources. Now, take action on what you have learned today so you can find success at turning part-time hours into a full-time income with Amazon FBA.
[END]