Making the transition from a retail arbitrage business model to a 100% wholesale model was not something that Dan ever envisioned when he first started selling on Amazon, but when Dan learned about the power of wholesale, he made the transition and has never looked back.
As our first-ever returning guest, Dan talks about transitioning from retail arbitrage to the wholesale model, strategies for getting a "yes" from wholesale suppliers who repeatedly say no, and how to scale a wholesale business for your Amazon FBA account. His formula for success is one of adding irresistible value, and in a world where brands desperately need sales, they will pay attention to sellers who can help them solve problems and boost their online presence. If you want to learn more about getting into wholesaling and forging the right wholesale and brand partnerships, this episode is not to be missed!
Listen on the podcast player below.
Like what you hear? Tell a friend… and be sure to leave us a rating and a review. Here's how.
Key points from episode 45: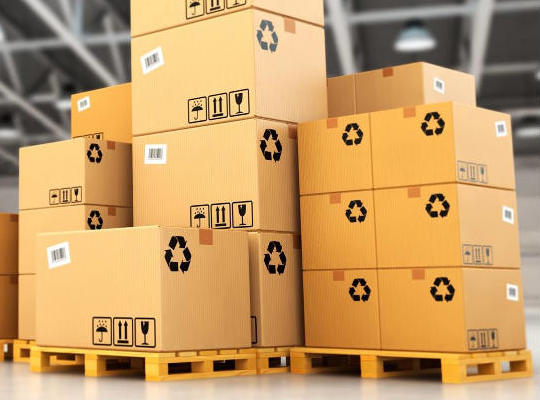 Get a sense of what the transition from retail arbitrage to wholesale was like for Dan.
Why, even though it's admittedly more challenging, wholesale wins are far more rewarding than RA wins.
The number of wholesale accounts you need to really transform your Amazon business (it's smaller than you think)
The scalability of wholesale versus retail arbitrage and how Dan's mindset has evolved.
How setting up efficient processes allowed Dan to take a step back from day-to-day work.
Why it is worth your while to pay attention to the smaller brands that no one knows about.
Gain some valuable knowledge about landing a wholesale account against all odds.
Fighting through objections versus making deals with brands who say yes to everyone.
Dan explains why now is the time for people to add wholesaling to their Amazon businesses.
Identifying brands that are underserved and finding ways to provide value so they actually want you to sell their products on Amazon.

And more!
Links and resources mentioned in this episode: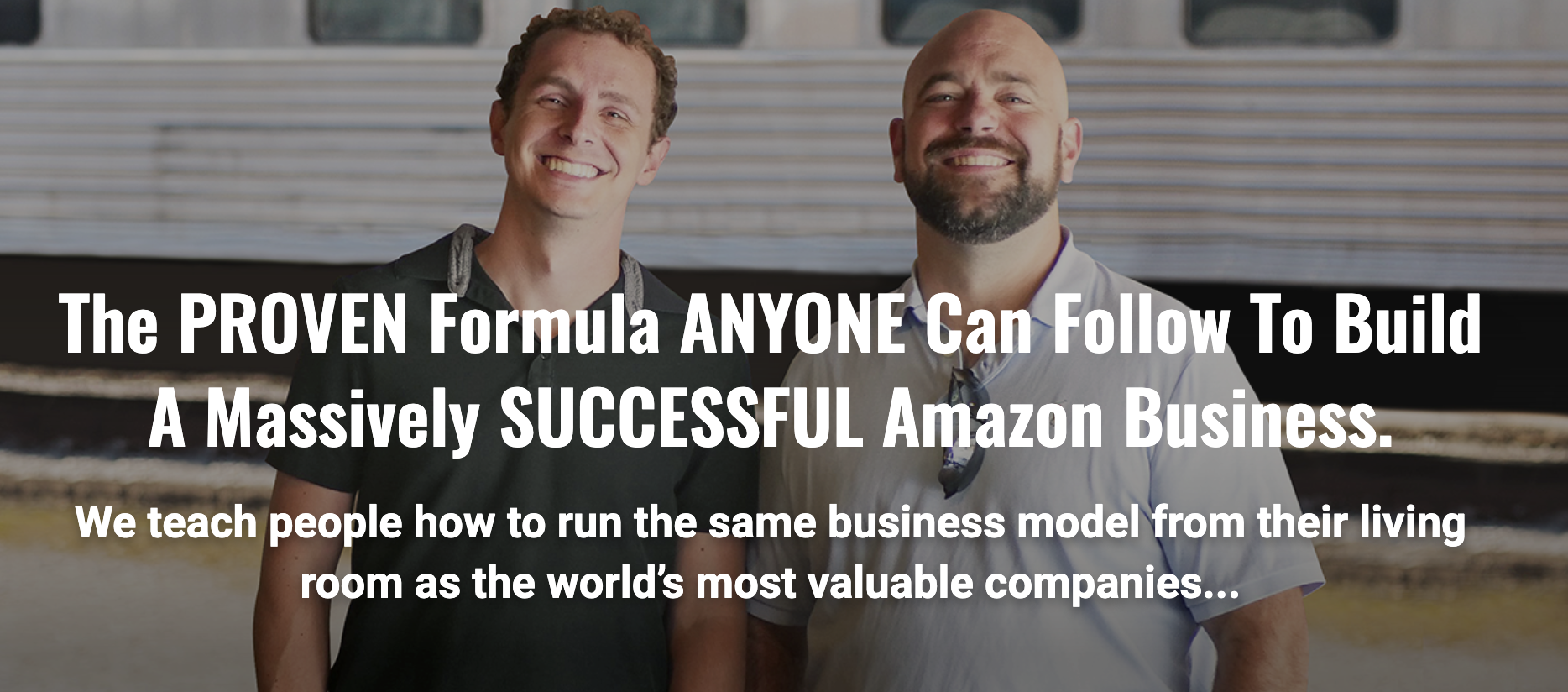 Right-click here and save as to download this episode to your computer.

More Episodes from the Full-Time FBA Show podcast:
Don't miss an upcoming episode! Subscribe, download episodes, and review The Full-Time FBA Show:

Discover the Secrets of Profitable Wholesale Sourcing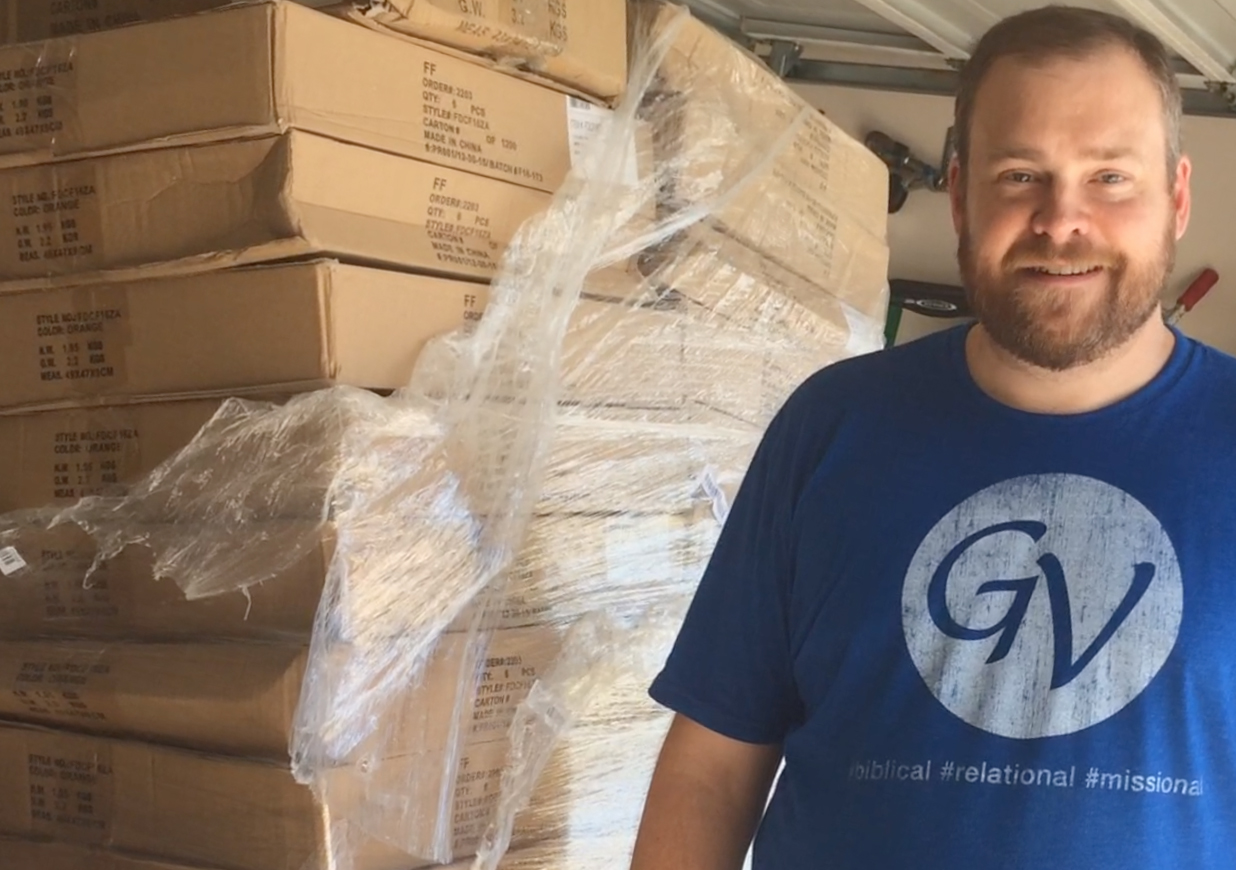 For the longest time I wanted to add wholesale to my Amazon business. I had actually gone through 3 different wholesale courses to teach me how to do it. Each time I went through a new wholesale course I would try what was taught, but I kept coming up empty. It was extremely frustrating… then I scheduled a phone call with Dan Meadors from The Wholesale Formula. That conversation opened up my eyes to things about wholesale I never thought about before (and was never taught). I took his advice and began to find multiple wholesale accounts. Not only did I find wholesale accounts, I was actually able to successfully land the wholesale accounts.
Would you have wanted to listen in on that conversation? Unfortunately, we didn't record the call, but Dan and his team have created something even better: a free webinar series focused on successfully adding wholesale to your Amazon FBA business. The content in this free video series is the same content that I heard in my phone call with Dan… and more!
Unfortunately, this free webinar series is currently closed, but if you want me to tell you when the doors are open to the free wholesale workshop again, then sign up for the wait list where I'll email you the moment the free wholesale workshop videos are available again. This free video series that will open your eyes to what is possible with selling wholesale items on Amazon, so take a moment, and sign up for the wait list.

Back to the main page for The Full-Time FBA Show

Episode 45 Transcript: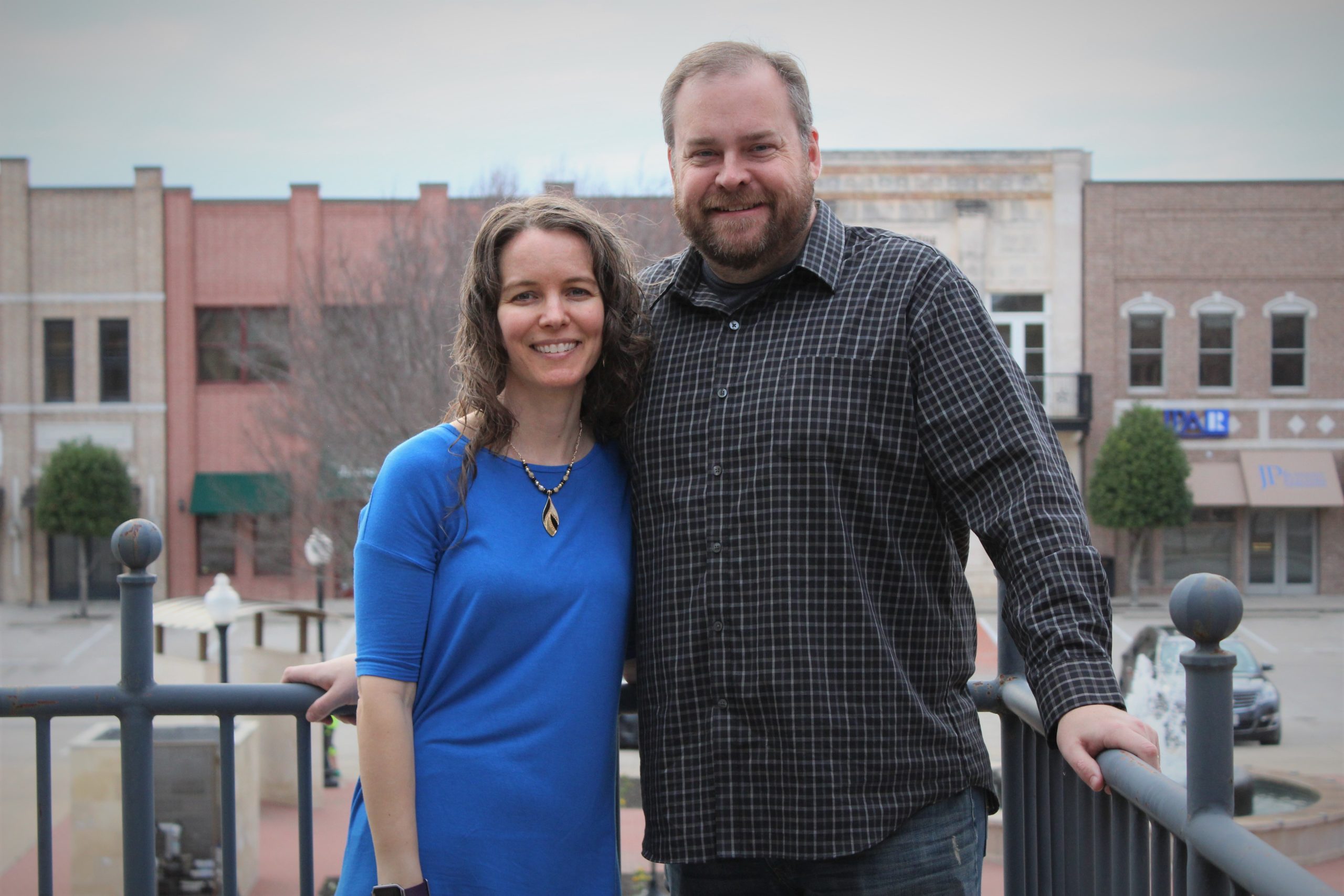 [INTRODUCTION]
[0:00:01.8] ANNOUNCER: Welcome to The Full-Time FBA Show. In each episode, it's our goal to help you turn part time hours into a full-time income, selling almost anything on Amazon. Now, your hosts of the show, Stephen and Rebecca Smotherman.
[0:00:21.9] REBECCA: Hello there and welcome to episode 45 of The Full-Time FBA show. Today, we've got a great show for you, Stephen will be interviewing Dan Meadors who is his wholesale mentor for the past several years and you're really going to enjoy this interview, you probably are going to want to take some notes. Dan is going to talk to you about how he transitioned from RA (retail arbitrage) to the wholesale model. He's also going to let you know some ways that he has been able to get wholesale suppliers to give him a yes when they originally said no. That's a big deal.
And then also, he's going to talk about how to scale a wholesale business for your Amazon FBA account and so let's just get right into it and Stephen will be bringing you that interview next.
[0:01:07.9] STEPHEN: All right, I'm happy to be joined today by Dan Meadors of The Wholesale Formula, my personal wholesale mentor. He and his business partner Dylan have helped me just grow my wholesale business and honestly, have changed my life. Before I learned all about their wholesale sourcing and strategies, man, I fell against so many different teachings and courses and stuff that just led to so many dead ends and I finally talked with Dan, we have phone call on the phone for a little bit and followed his teachings and man, wholesale has just exploded for me and I'm so thankful for it, especially during this time in the world that we live in right now, very thankful for my wholesale sources.
Dan, thanks for joining me today for this podcast, how are you doing today?
[0:01:53.1] DAN: Good man, thanks for having me on, Stephen.
[0:01:55.8] STEPHEN: Absolutely. I do want you to know that you are the very first repeat guest on The Full-Time FBA show podcast. You are repeat guest number one. If I don't count my wife, she's on every episode with me anyway.
[0:02:09.5] DAN: Well, she's earned the spot, right?
[0:02:11.3] STEPHEN: Yes, exactly. But you, you're my first repeat guest and that says a lot because I think what you have and what you bring to the table is so valuable, we can't just stuff it in to a one little half hour podcast, there's so much stuff to be shared and so I'm going to pick your brain today, thanks again for joining me.
[0:02:29.9] DAN: Heck yeah man, seriously, there's a lot that goes on and honestly, there's a lot that changes, I'm always excited to talk to you, see what you all have to say.
[0:02:37.1] STEPHEN: Yeah, I know part of your story is that before wholesale, you know, you're doing retail arbitrage and stuff and I'm not sure if you did online arbitrage too but what drew you to wholesale and what does wholesale give you that retail arbitrage and online arbitrage that doesn't fill that need, what does wholesale bring to you?
[0:02:54.8] DAN: It really is kind of like a few different things, right? It's not just one advantage from it. I think there's lots and lots of ways to make money and retail arbitrage, what was very effective for us at making money. I still think you can go out there and make a decent living if you really are committed to and work really hard but for me, that was the problem, right?
It's not that I don't want to work hard, it's just that I want to be in the position where if I stop working that I still have an income. Whenever we were doing retail arbitrage where you're successful, I'm pretty sure that pride and profit, we probably made about a quarter million dollars a year.
That's a million dollars of sales margins are great too, there was another thing about retail arbitrage but the problem is it's every day, right? You stop doing it, I want to take a week off and go on vacation, it's like, not only do I pay for the vacation but that's literally my business goes down. And then, you know, we looked at it from another perspective because really, for us, it was the scalability. I mean honestly, you're just changing, right?
Instead, your goal is to always own your business and when you look at scaling, it didn't fit because the amount of knowledge you have to instill into an employee because it's not very systems based, it's not very process based, it's a lot of intuition that's a lot of just understanding on a snap shot how to look at a product.
It was then very scalable and then you couple t hat with the fact that for us, wholesale can be – you know, whenever you break it down, you're dealing with people and that means it's relationship-based and that's one thing that we believe that if you're willing to put the work in and you're willing to try to help people in general, that you can forge real relationships and so knowing that, understanding that it's a relationship business, it give us a lot of confidence in our ability to like, once we started living down that path of really being able to accelerate and grow into a real business.
[0:04:40.9] STEPHEN: Yeah, that's cool. What about when you finally decided to start doing wholesale, how did you transition from retail arbitrage or whatever to doing more wholesale and then all of a sudden seeing that that's working, what was that transition like?
[0:04:54.1] DAN: It was interesting because whenever you have something that works, it's very hard to stop, right? It's very uncomfortable and I think as businesses, probably ultimately one of the things that leads to business closure and bankruptcy more than anything is people get stuck into a mode and a pattern and then they become immobile almost and you can't make that shift whenever a problem occurs.
Making the transition is always tough because you're in that mode where you're comfortable but for us, it wasn't about turning it off, I don't think there was any way for us to just turn it off. It was our entire livelihood at that point. That's another thing about it that I loved and gravitated towards is it's pretty convenient, right?
All of our research is done on Amazon so that means, if I'm in front of the computer if I have my phone in my hand, I can be doing product research and when we were doing retail arbitrage like we live in Kentucky sand there's not a lot of suffering, right? When we would go on these trips, we might drive three or four or five hours and for us, it was you know, it would be on a laptop or I will be on my phone where we will be researching products and looking for product opportunities.
We send emails, you can literally do it from anywhere, you could even schedule your emails out to go out in the morning but I wasn't fancy enough to know how to do that kind of stuff. You know, was just sending email at 11:00 at night. That was one of the things that we learned pretty early on, right? Originally when we first started, we never account to let them know or something like that, it was just crushing, you know, it's just gosh, it's another person who doesn't want to work with me.
As we kind of learned to navigate to that process, how to start providing value, that you know, we were able to send better emails and provide more value and that kind of elicited more responses. I guess the transition period was over, I would say a six to eight month period where we had a wholesale account and then we're able to sit and fill me in and started that replenishable process, that's the beautiful thing about a wholesale account is you buy a product and it works, you make a phone call and you buy the product again and you know, you just kind of rinse and repeat that process so it's like, once you establish a line, this is a little more challenging than going around.
I feel like you got a lot more self-gratitude in retail arbitrage, just fulfillment, you find a product, you see that it lands on a screening and send it in, you make your money or whatever and it's really quick, it's kind of like a really quick process but with wholesale, a lot of it is you do your research, call, you get turned down a few times and you go through that process and it's kind of a lot more spread out and there's not as many wins involved but the wins, when you get them are much bigger.
That was one account and then we want to – been a while, we got a second account, into the third account and then it's like, by the time we are over six months, over that six month period, we had almost like a recurring revenue, you just place this order ever single month, that was higher than our previous years of sales. It was just from these products that we kind of picked up along the way, we were really heavy in retail arbitrage and we particularly, toys and games and gift-based and stuff like that.
It was about June or July that we've started wholesale and like I said, we had picked the accounts all year long but we were really prepared for portfolio. We had some long term holds, we had a lot of those things and more deeply invested so we wanted to see up the year but after the Christmas season, it was literally January first that we charged forth, and move forward the next year with wholesale and didn't have to do retail arbitrage anymore because we had replaced our income and then some.
[0:08:10.9] STEPHEN: Yeah, I have three or four more questions just based on that one answer of yours. I want to come back and talk to you later on in the podcast, how to deal with when the wholesaler says no and how to get past that, I also want to talk about the scalability because you talked about wholesale being able to help you scale but you also said, on your first few months, you found one wholesale account and then you found a second wholesale account.
My first follow up question is, how many wholesale accounts does it take to change someone's life because I know how many it took for me to change my life to be like, my gosh, this is amazing and it's a lot smaller number than I think most people think. How many wholesale accounts could change someone's life when it comes to their income and their Amazon business.
[0:08:51.1] DAN: It's variable, right? There's a lot to that, number one, it depends on the account, number two, it depends from the person. It's crazy because you work with a lot of sellers and I've seen some of our students have a wholesale accounts that are much bigger than anything we've ever had. One of our students I know, she has also account that makes her almost $300,000 a year in profit and we don't have a single account, we actually have one that's fairly close now.
But it's taken us years and yeas and it was more of a – we kind of built it than found it, right? I think that's where you get a lot of those really great accounts as you build them over time. It's like, you know, we have one at that level now but I'm trying to think, the vast majority of ours aren't. It's for us, I think it was, we replaced our full income with four or five accounts from our retail arbitrage and you know, that year we did 900,000 in retail arbitrage.
With four or five good accounts, I mean, I feel like you can easily do seven figures in sales if you find the right accounts and right partners.
[0:09:47.0] STEPHEN: Yeah, I completely agree and so, a lot of times people assume you got to have like hundreds of wholesale accounts but they're coming from a retail arbitrage mindset when you're looking at an unlimited amount of sources and you know, you're having to keep finding more and more but with wholesale, yeah, just four or five accounts can totally change your life and that's what's awesome.
[0:10:06.1] DAN: More to that point, with retail arbitrage like you said, you're constantly having to find more, there's no replenishability. Once I sell this skew, I've made my money but that's also the end of my win. I'm not winning anymore after that. My niche lend is literally predicated on me finding my next product that wins. That's why it scales is I'm never – there is some amount of attrition like you may lose an account over time, that product may become less good or whatever but for the most part,, it's really consistent, our attrition rates are incredibly low and you find an account and t hen you're able to realize that income again and again.
It's more of whether than trying to replace income, it's more of kind of like a step up, right? Every time I find an account, I'm able to add certain amount of income in profit to my bottom line.
[0:10:51.3] STEPHEN: Yeah, you talked about scalability and so let's get into that for a second. I know when you first started doing wholesale and stuff, you had a huge warehouse and you had tons of inventory coming in and stuff. What do you love about wholesale that gives you that opportunity to scale to be able to step back and grow your business to be able to work less but make more, talking about how things were in the beginning and how you've been able to scale things to where they are today.
[0:11:14.5] DAN: Well, I feel like my mindset has kind of evolved here, right? In terms of my ability to scale and think about my role within the marketplace and our company's role within the market place, you were right, when we were in retail arbitrage, we end up process promised. We went out, we bought stuff, we processed it, we prepared it for shipment to Amazon and we send it in and that's a lot of that was us doing that work and then eventually we had an employee that helped us prep the products or whatever but we were still going out and make the best majority of buying decisions and stuff like that.
From that perspective, it just wasn't very scalable because a lot of the decisions relied on the key people in the business. Whenever we transitioned to wholesale, we still have a lot of that mindset, right? I still believe I needed a warehouse, I still believed I needed those products and it took us an amount of time to get past that but what I realized and what I've started to think about in our journey is that my role in the market place over time is kind of evolved, right?
I look at what does success for me, it's finding a great brand to work with, helping that brand succeed, right? I want that brand to grow itself on Amazon. I want to be a great partner with that brand and ultimately, that's why we're able to keep our attrition rates rather low, I'm no trying to work with thousands of companies, I'm not trying to work with tons of people and carry tons of products like what we really focus on is we feel we dialed in to macro niche brands or very small brands like the brands I work with typically on Amazon probably do annual sales maybe a million or one to five million dollars.
They're not huge gigantic brands, right? But the point is, a lot of cases, they're unoptimized brands. When I started thinking about that, I started putting that in perspective, my real value wasn't necessarily selling the products, right? It was in enhancing their listings, helping them understand the marketplace, that's where I could provide real value. Once we got past that, we were able to outsource, we don't actually have a warehouse anymore, we were able to outsource the fulfilment aspect so we have a third party prep center who receives our products and they, frame for frame is on, they send it on Amazon. From that perspective, it kind of really allows us to dial in to the parts that we're good at and has allowed us to scale really well.
Now, from another perspective like when you think about that, the sheer scalability, right? What is scalability predicated on in that system and process, right? That was one of the things that we really focused on, it's like the next model or next thing I wanted after retail arbitrage because I didn't feel like it had that scalability model was something where I could plug a process in place and it can be replicated with or without me inside of it, right?
What that look like first for us was, I did a lot of that work, I came in and I researched brands like I would find the brands that we would carry and do all that scouting and then I would reach out to the brands and ultimately what we were able to do is by putting those process in place, once we have a volume of sales to support it, I'm able to kind of remove myself form the process and plug in an employee.
We've kind of done that to the point over time now that within our Amazon business, minding deals daily roll is almost like a board of directors, right? We don't' have to do any of the work we focus on the strategy and thing like that but our day to day operational roles are nothing and that's because it's very systemized process oriented.
[0:14:33.4] STEPHEN: Yeah, that's pretty cool, in fact, I know that if you're listening to this on the day that we dropped the podcast. Just last week, Dan and Dylan and I hosted a webinar together, talking about how to find those wholesale sources. If you want to get the links to be able to watch the replay of that webinar, you can go to fulltimefba.com/45 because this is episode number 45 so I'll have the links on that but just be sure to understand that that webinar and the information there, it's not going to be available unlimited time to watch.
This is stuff that I know is really valuable information, you don't just want it floating around on the web so be sure to go to watch the replay. If you happen to miss this, you're listening sometime in the future and you missed the replay of that webinar, we've got other options for you to be able to learn some things. To get on a wait list for the next time we do this in the future.
I also know that just yesterday, we also hosted another webinar about how to finally land those wholesale accounts. When you were talking before about scalability and being able to get those systems in place, those processes in place, to be able to land those wholesale accounts and you talked about the scalability of instead of focusing on what can I do to get those wholesale account and switching your mindset to be, what can I do to serve this brand which a big nugget that Dan just dropped a second ago that you might have just completely missed was that most of the brands that they are making the best money off of are brands you've never heard of.
They are brands that probably do a million dollars a year and so, that's a big mistake a lot of people do is they ignore those brands they'd never heard of and they tried to get a Nike account or a quiz account and accounts that you really do need like a Walmart size budget to be able to afford and get.
But, you've unlocked the formula to be able to land those wholesale accounts. Again, fulltimefba.com/45 for the replay link to that webinar so you can watch that. But give us a little bit of a taste of what was on that webinar when it comes to landing a wholesale account, what sets you apart, how do you get a wholesale account to say yes when they're telling everyone else no.
Even if they've already told you no, how can you turn that no into a yes?
[0:16:45.2] DAN: Whenever people think about this process, a lot of folks think of it as a sales oriented process and for us that is just not the case. Like our focus is on educating brands and why a lot of these recent quiz already said Nike and those brands. A lot of those brands does not make sense I mean it is not only do – I probably could not afford to really order for those brands like really. I mean those brands a guy gave it to him and they have massive amounts of customers, right?
But beyond that let's think of, "If I do my job great and my job is to serve the brand, my job is to help them build their presence, is that going to have a noticeable effect on Nike's bottom line? If I am changing the listings on Amazon and I improve their Amazon sales 15% is that going to matter? And it's absolutely not, Nike is such a big corporation. They have so many interest everywhere. Their focus is on their global presence not just on a single channel.
And when I think about the impact that can have it is much smaller on Nike but let's say a brand that does one to five million and I can imagine I am able to optimize and find an additional half a million dollars in sales, that is a significant amount of growth for them. They could be another employee they are able to add. It is untelling what that has able to do to their business. So what I am saying is, whenever you are looking for the right brands you have to think about how can help them.
And then you just have to look at what they are not doing and that is what we do right? What we do is we teach people how to look at a listing and understand what is going with it, what is it doing well, what is it not doing and then just educate brands on how to take advantage of that. It's like, "Hey this is something that you are not doing right now that they could be making you more money. I would love to be able to help you with that" that is an approach.
And that is kind of what we talk about on that webinar was just looking at ways to provide value and then finding strong ways to deliver that, right? Finding relatable ways to deliver that and it is just educating them as to something they're not doing and then helping them understand how they could be doing it and make you more money or it could be just better advertising their brand, right? Like in a lot of instances that is a big deal for a brand.
Amazon is one of the most visible stores, think about that. You know, how many people not see their product along a shelf at Walmart at any given town? A thousand, 2,000, 5,000 in this so how many people can see a product on Amazon and it is literally millions and millions and millions? So a product is very, very visible and how can your brand be able to have professional business there has a lot of value.
[0:19:13.5] STEPHEN: Yeah it does and I love the servant-hearted focus of that because again it is not just what can I get out of this relationship because I want to sell your items but how can I serve you and so that has caused me to whenever I reach out to a wholesale company or if I have a VA reach out to wholesale company with a prewritten message for them and they reply saying, "No, we are not accepting any new sellers. No, we are not accepting Amazon sellers."
I'm like, "Yes, awesome. I am glad you are not accepting Amazon sellers" and then I can dig in to find out why they're not and then I can point out some ways that I could serve them. I'm like, "Well, you said you have five Amazon sellers I don't know why none of them have pointed out to you that you have feedback on your Amazon sales page for those products that violate the feedback policy and can be removed, which will help improve their standings in the search results."
And then they're like, "Whoa, no. No one has pointed that out before" and that's just one of tons of ways that you can serve the brand and set yourself apart and I've had situations in the past where I've had companies that have told me, "Well, we have legal contracts with certain Amazon sellers and so we really can't do anything about that but those legal contracts only connect to our current inventory. We have a full line that we are about to release and we can let you sell those new products if you're interested."
And so I was able to get a wholesale relationship because I was going to bring those items and set up the product pages on Amazon and do them a service and they did me a service and so we had six months' time when I was the only seller of that particular brand of that new line on Amazon and so it was just because I was being a servant trying to serve them and it worked out.
[0:21:00.6] DAN: Sure and in a lot of instances that's what it takes, right? It is just being able to set yourself apart and by doing something that actually helps them design spending money and you'd mentioned you perhaps bump the fist whenever somebody says no and I like to think of that first email I send as a snippet, right? It is like, which brands have potential and if I promise like the brands for our experience the brands who just say yes are sinking ships.
You are going to see variable sales, it's a couple of accounts to manage it. It is like this fighting through the objection is harder. It is absolutely harder, it is a more frustrating process but in our experience the juices is worth the squeeze so to speak. Those tend to be your amazing accounts that have a lot value for a really long period of time and that is really where our focus is we have about developing strategies to overcome those objections.
If they're all paying not only the value propositions but how do I tell them what that means? How do I explain what value that has for them? And it is just by focusing on that what it's allowed us to do, it's allowed us to scale that part of our business, right? It scaled the amount of the accounts that we are able to land that have value not just the ones that say yes that you know can take an order but the ones that have real value and I think that is how you build a business that is defensible, right?
It is by having those accounts that are consistently get immense like here a lot of people that have variants accessible and whenever we are ordering like when I got started in wholesale, we did it the same way too. We ordered from distributors and I am telling you it is a rocky experience for us, it was a wealth of experience like sometimes we are the bug and sometimes you're the windshield. I remember we placed this one order of our heaters one time from a distributor.
And it was so much bigger than expected because nobody ever jumped on the listing. It was like we bought all of the last of it and then the next one on paper looked amazing. It was a little action figure deal and we got hosed and it's just like you don't have the relationships. It was such a rocky thing for us to be able to navigate. It became imperative that we had to provide value. We had to develop this long-term relationships with brands. Guide the business that was sustainable for a long period of time at least.
[0:23:14.4] STEPHEN: Yeah absolutely and I appreciate what you and Dylan have taught me over the years and continue to teach me when it comes to our wholesale accounts. One last question for you before I just ask you if there is anything else you would like to say, why is right now a good time for people to add wholesale to their Amazon business? Why is right now a really good time for that?
[0:23:37.2] DAN: I'm not a doom and gloom person, all right? I hate being a doom and gloom person, I hate talking about the COVID situation and I can talk about my experience. That's it. I can't talk to the experiences that I've not had with. I came from, number one, I came from a corporate world where there wasn't a lot of flexibility. I had to go to work every single day and I can say that only my own business has made me personally feel better. Like not having to go to work, having the ability to stay at home if I want to is completely comforting to me at this time.
Now you are going to couple that with then we transition with the retail arbitrage and I'll be honest, it is just not a situation that I would want to be in right now. I don't want to be having to go into stores. I think there ways for people to take precautions and I think you can make it fairly safe but I don't want to be in a position to have to do it and that is the comfort that owning a wholesale business allows me is every single thing I want to do, my business has grown during this period by a significant portion.
And it's why because now the brands care a lot more about Amazon too, right? And you start thinking about and you start talking to brands about the sheer amount of volume of traffic that Amazon has versus the rest of the world it is staggering and then most of them don't understand it. Amazon is almost 50% of US online sales. So whenever you talk to a brand it is like is the internet important to you, "Well yeah" "How important is half the internet in one spot for you?"
And when you start creating those kind of visualizations it becomes apparent that a brand's focus if it's not on Amazon should be on Amazon right now particularly with the potential rocky retail situation that comes up. I think it is inevitable regardless of where the situation goes that you are going to see significant damage to retail like if you look at a lot of analyst right now. I read an article the other day, I try to remember who it was it was one of the big financial institutions.
But their projection is that of the people that are being laid off right now, which is record numbers. It's record numbers, a lot of businesses are really struggling that only three out of 10 of those maybe will be re-employed. When you start thinking about that, you start putting that perspective it is like retail is rocky. Brands need people who want to represent them and the fact of the matter is a lot of sellers make that real easy, right? Like the level of service that brands get is pretty poor for the most part.
It is kind of funny like I did a webinar a couple of weeks ago and I remember like I looked over five products and literally all five were bad and it wasn't planned. It wasn't staged. It is like there as so many missed opportunities on Amazon right now for this brand and it is so necessary right now like if you can speak that language to a brand that we are just converting like we're able to convert like crazy right now because once they start seeing the retail chains get shaken up a little bit it becomes really imperative that they do something about Amazon or do something with Amazon.
[0:26:33.3] STEPHEN: Yep, definitely. I have seen that and even my own buying habits have changed buying more stuff online than ever before and I already bought a ton.
[0:26:42.1] DAN: These are great. I feel like I wrote an online arbitrage right? So much brand for the line and just believing is the best opportunity. I believe it is an amazing opportunity for these brands if they did a bit more than ever and I believe it has the flexibility to get people that control. You do have control over your own. You know it gives you the ability to control your life like for me employment perspective at least.
[0:27:06.3] STEPHEN: Yeah, I think now definitely is a good time to start adding wholesale and if you are looking for someone to teach you and walk you through Dan and his business partner dealing are the people I go to and it helped me find the success that I experienced and so I recommend you check them out as well. All of the stuff that we talked about in this podcast is going to be on the shownotes at fulltimefba.com/45. I will have the links to the two webinars that we've recorded recently.
Be sure to watch those soon because those will be disappearing soon. I will also give you a link to the first time I had Dan on the podcast and you can listen to that as well, as well as some other resources that will help you get started with wholesale. Dan before we go, is there anything else you'd like to leave with everybody in regards to wholesale and Amazon?
[0:27:52.5] DAN: I think we covered a lot of ground here. I mean honestly, I believe that anybody that wants to can have success on Amazon doing wholesale. The reason for that is there is a lot of ways to provide value to brands. There is a lot of brands that are underserved and just by coming in and giving that personal touch by saying, "Hey man, I want to help you out. If there is something I can do for you." Literally with anybody that is listening to this podcast can do that.
Any single person they can bring an article and they can look at what a good Amazon listing looks like and then they could say, "Go find a bad one and reach out to that brand and tell them how you could help them" or how you want to try to help them. I realize that is daunting right? It is daunting to do something new but think about from this perspective, if you see those problems like you can go to a listing and you see a problem that means that nobody something before and that is the opportunity.
That is what you have to do and that's where you have to take initiative. I am passionate about it and that's why I do believe that it is an opportunity and that is what I would challenge people to do. It's like if you are doing retail arbitrage and you think that this could be a change, just do it. Just go find the product and just try to help them and that's how you find your footing realistically. I remember the first time that I got denied for an account right?
The very first account I reach out to Stephen I actually got it. It was just like a miracle, right? Like you just get it and it's like, "What, well wait?" that happened and then I have others reaction don't like and then we came up eventually with a strategy of overcoming it and providing value and I remember going into that call, the one where I overcame it. My goal wasn't just to sell their product, my goal was actually to help. It was a brand that I used over product online.
And their listing was crap and I'm like hey but that was the thing, they had already turned me down from an account. It's like, "Hey guys, I know you don't want to work with me but here are some things you can do and I hope you're fine. I know you have an amazing product." And that made him want to work with me and so that would be my challenge. If this is something you want to do, literally go find a brand. Go find somebody that needs helping and try to help them.
[0:29:43.9] STEPHEN: Yeah and the cool thing is that you don't have to do it alone. Dan and Dylan have literally come up with the formula to be able to do find wholesale accounts and land those wholesale accounts and be able to serve them so that you can have a long lasting successful relationship with these wholesale brands and be able to sell them for big money on Amazon. I know Dan is a multimillion dollar Amazon seller and has used these strategies.
And so again, fulltimefba.com/45 for all of the links to get more information about this. Dan, thank you again for hanging out with me on this podcast and I look forward to the third time I have you back on the show.
[0:30:23.7] DAN: Hey brother, thanks again for having me on. It is always fun talking to you, Stephen.
[END OF INTERVIEW]
[0:30:30.2] STEPHEN: I am really glad that we could get Dan on this podcast again, our second interview with him. Again, if you want to listen to a previous interview you can go checkout fulltimefba.com/12 and you can check out his interview from the first time and don't forget, it is time right now for you to take advantage of the free wholesale workshop. Go to fulltimefba.com/wholesaleworkshop to get access to a free workshop webinar where Dan and Dylan our last two podcast guests will come together and join me in giving you some free wholesale training webinars. So be sure to take advantage of that.
[0:31:07.9] REBECCA: All right and as always, you can find the show notes for this episode at fulltimefba.com/45. This is episode number 45 that's a lot of episodes.
[0:31:18.7] STEPHEN: That is.
[0:31:19.6] REBECCA: And when you do that, you'll find any links that were mentioned in this episode and also the transcript.
[0:31:24.9] STEPHEN: And next week on the show what we're going to be talking about is buying and holding. Is that strategy a good idea? Is it a good idea to buy something and hold onto it for a long time to sell it later a good idea? We'll discuss that in the next episode of The Full-Time FBA Show.
[0:31:38.9] REBECCA: Spoiler alert, Stephen's face just now when he said that kind of gives away his opinion.
[0:31:43.6] STEPHEN: It's a podcast not a video so.
[0:31:45.6] REBECCA: Sorry, I am just looking at you thinking, whoa that was pretty direct there.
[OUTRO]
[0:31:53.3] ANNOUNCER: That is all for this episode of The Full-Time FBA Show. So head over to fulltimefba.com/podcast, where you will find the show notes and links from this episode. While you're there, subscribe to our newsletter where you'll get several free downloads of our popular and helpful Amazon FBA resources. Now, take action on what you have learned today so you can find success at turning part-time hours into a full-time income with Amazon FBA.
[END]