Sometimes it can be scary to think about actually hiring help in your Amazon FBA business. Expanding your business by adding more people can be a daunting process, with a long list of things to worry about. In today's episode, we draw on our own practical experiences and share the best insider tips so you can overcome fear of hiring help for your Amazon business.
We dive into how you can hire the best individuals, from virtual assistants to someone who comes to your home, and then we take it one step further by showing exactly where you can find them. Hiring is just the beginning, though. If they're not vetted or experienced, we have the solutions for you. Hear about how the MAWL method is a surefire way to train staff, and listen as we dig into why it is so important to pay a living wage and not just a minimum wage. Last but not least, we realize that helpers can make mistakes, so we tell you how to avoid them, and more importantly, how to deal with them. For more tips to kick the fear, be sure to join us today!
Listen on the podcast player below.
Like what you hear? Tell a friend… and be sure to leave us a rating and a review. Here's how.
Key points from Episode 54: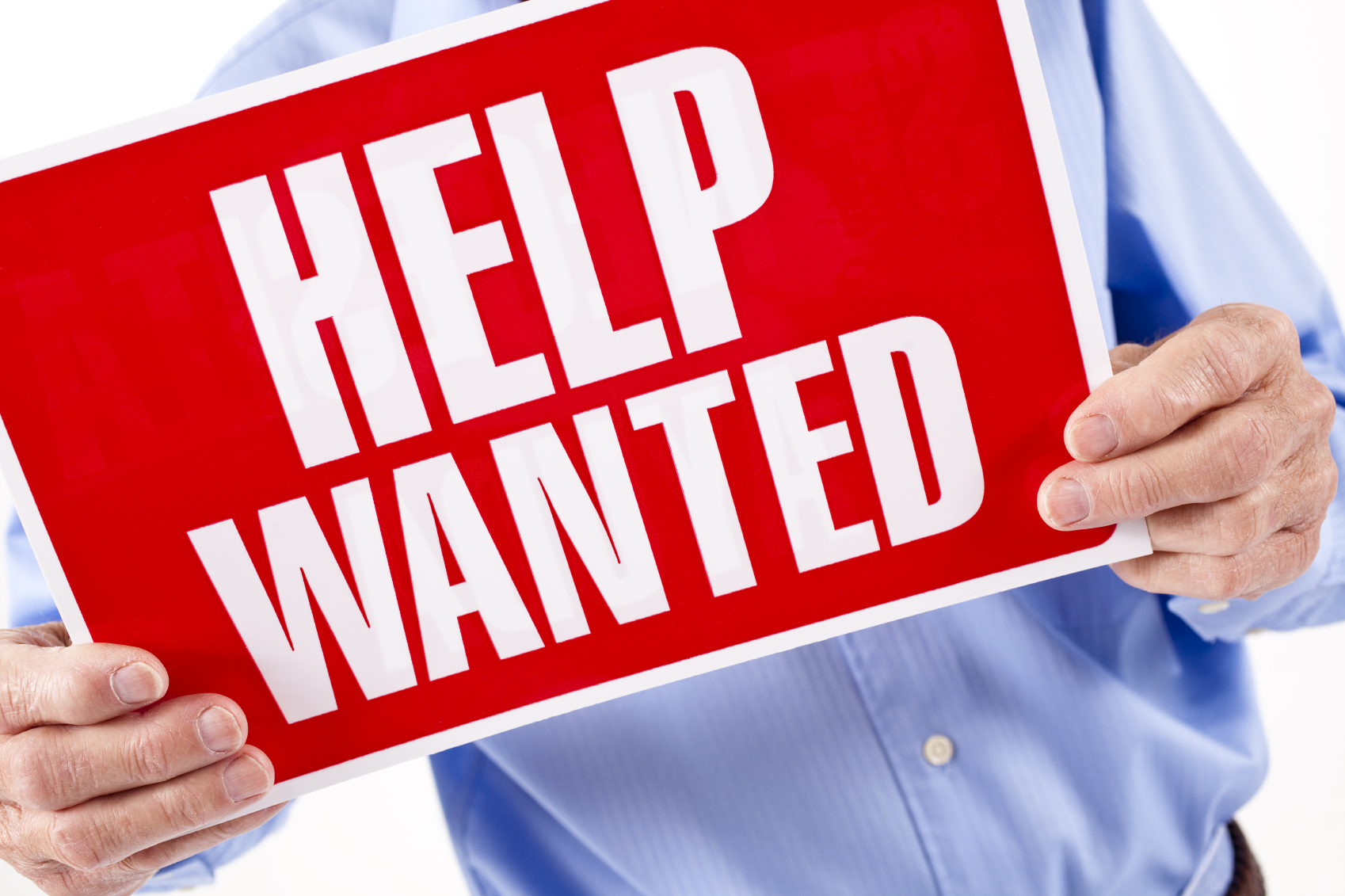 How you're not losing control but gaining power and leverage by hiring help.
Asking yourself the important questions to see how seriously you need help.
Outsourcing will help you expand, but outsourcing the right person is the real challenge.
The Whos, Hows, and Wheres of hiring and outsourcing help.
Defining the differences between finding online help (VA) versus in-person help.
Some of the best ways to get your helpers trained the right way.
What the MAWL method is and why it's so beneficial.
Find out how outsourcing and hiring help can be affordable and doesn't need to be a financial burden.
How hiring help becomes more about gaining profit than losing profit.
What to do when the day comes that your helper makes a mistake.

And more!
Links and resources mentioned in this episode:
Right-click here and save as to download this episode to your computer.

More Episodes from the Full-Time FBA Show podcast:
Don't miss an upcoming episode! Subscribe, download episodes, and review the Full-Time FBA Show:

Hiring help is one of the six main steps you need to take in order to finally turn part-time hours into a full-time income with Amazon. If you're interested in the exact step-by-step process we use to hire help, as well as details on the other 5 main steps,  then check out our course, Next Level Amazon: Make a Full-Time Income With Only Part-Time Hours via Amazon FBA.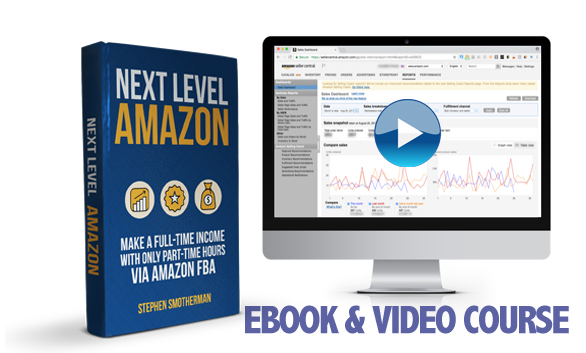 You see, successfully running an Amazon FBA business doesn't just happen on accident. In this course, we show you the six proven steps to finally making a full-time income with only part-time hours via Amazon FBA. If you're tired of not seeing the growth you expect in your Amazon business, then I highly recommend our book/video course, Next Level Amazon.
In Next Level Amazon, I outline everything you need to know in order to work less, but make more take-home pay. It's a strategy that has helped so many people go from working 60-hour weeks just to make ends meet… to truly only working 20 or so hours each week, while still bringing home a full-time paycheck. The course comes in both a book and video format, so you can choose the best way you want to learn (reading or listening/watching). Find out more about Next Level Amazon here.

Back to the main page for The Full-Time FBA Show

Episode 54 Transcript: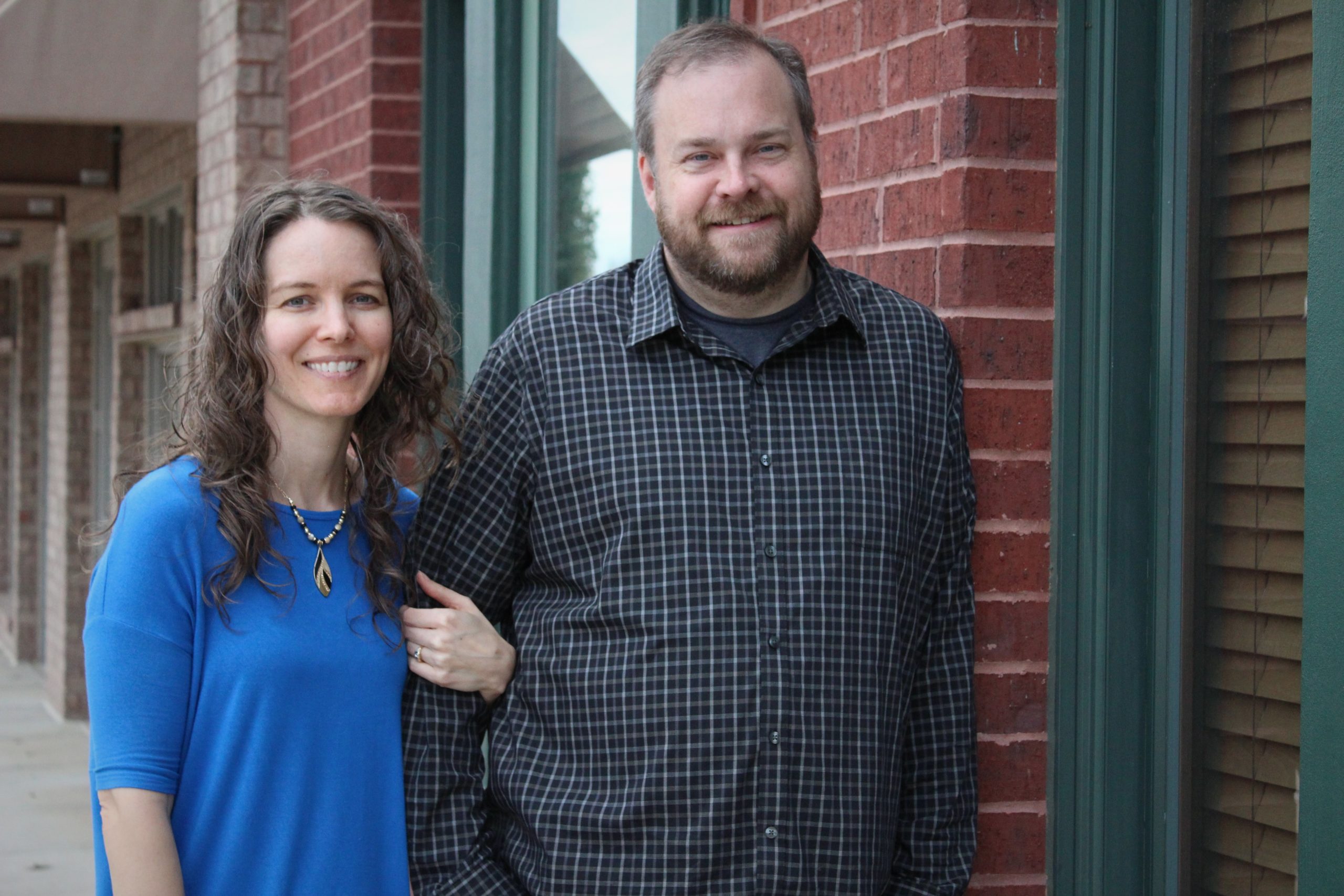 [0:00:00.5] STEPHEN: Before we get into the episode today, I just wanted to remind you, we are in week three of our Overcoming Your Amazon FBA Fears series and we got some fun little spooky music for you in the intro and transitions and stuff like that so, I just wanted to remind you that we're doing something a little different with the music, let's have some fun talking about overcoming our Amazon FBA fears.
[INTRODUCTION]
[0:00:23.5] ANNOUNCER: Welcome to The Full-Time FBA Show. In each episode, it's our goal to help you turn part time hours into a full-time income, selling almost anything on Amazon. Now, your host of the show, Stephen and Rebecca Smotherman.
[INTERVIEW]
[0:00:39.7] STEPHEN: Okay, that music puts me in the mood for Halloween, I don't know about you. So welcome to the Full-time FBA Show, episode number 54 and today we're going to be talking about overcoming your fear of hiring help and to help me talk about that is my co host Rebecca, how are you doing?
[0:00:56.3] REBECCA: I am doing great, I am very happy we're on episode 54, you asked it like it was a question. It's definitely episode 54.
[0:01:06.7] STEPHEN: That's good, yeah. I would be scared if I got that wrong.
[0:01:09.3] REBECCA: Oh no. All right, on that note, maybe we should get into our topic for today.
[0:01:16.1] STEPHEN: Let's do it.
[0:01:22.4] REBECCA: Okay, I just want to say for the record that Stephen does not tell me his cheesy puns and jokes ahead of time so when you hear them, I'm also hearing them for the first time, those are my genuine reactions, this is the life I live guys.
[0:01:40.8] STEPHEN: I have to be honest, I don't tell myself the cheesy jokes, they just happen, they just come, I have no filter, I can't stop them.
[0:01:46.3] REBECCA: I know. That's why I'm saying, this is my life. He is the ultimate dad joke teller, he is very much into dad jokes and our kids, luckily, actually appreciate them. I feel like we have little dad joke tellers in training at our house because of the number of puns that go around here.
[0:02:07.3] STEPHEN: Yeah, raising four boys, they're going to be telling dad jokes when they're dads and before, they're already telling dad jokes right now. Anyway.
[0:02:15.4] REBECCA: Okay, we digress so today's topic is going to be overcoming your fear of hiring help. Did we even say that at the beginning? I don't know, we're saying it now. I missed it in all the other stuff. But anyway, we're talking about overcoming your fear of hiring help and I'm really glad that we're covering this topic.
I always get excited when we talk about outsourcing or hiring people to help you in your business because this is one of the things that I feel like, if I had to list my top five transformational decisions we've made in our business, the decision to focus on how can we outsource, how can we hire people to help us is definitely in the top five, if not one of the top thing that we've done to the decision we've made that transformed our business.
I love talking about it in the context of selling on FBA, love talking about it just about in life in general and so on that note, let's get started talking about how you can overcome your fear of hiring help for your FBA business.
[0:03:16.7] STEPHEN: Stephen, first question I have for you is why did you, as an Amazon seller, even consider hiring someone to help? You're giving up control, you're putting the responsibility for certain decisions and processes in the hands of someone else. Why would you consider this?
[0:03:32.2] REBECCA: Yeah, totally recognized that thinking about hiring help and then actually following through with it could be a scary process and so, we want to work through some things to help you overcome those fears because hiring help is huge.
The main reason why is because as a one-person-job or even if you're working with your spouse or whatever, you can only go so far on your own, you are limiting your growth, you're limiting your profit potential. When you try to do it all yourself – and so we've talked about this before in previous podcast and blog posts – that as an Amazon seller, is this going to be a business or a hobby? If it's a hobby and you're having fun, yeah, don't' worry about it.
But if you are serious about making some good money, you need to have a CEO mindset and does the CEO box up the packages, does the CEO take off price stickers and you start to realize, there's certain things that anyone can do that you should not be doing, you should be focusing on your most important, most profitable aspects of your business.
We have a full episode just on outsourcing so if you're even still curious about the pros and cons of outsourcing episode 10, you can go to fulltimefba.com/10 and hear us discuss about why you should be outsourcing but main thing is, what, if you don't outsource, you're not going to grow.
[0:04:51.4] STEPHEN: It's interesting that you bring up things like packing up boxes or taking stickers off of items because I remember when I first got started working in the business with you, we were doing a lot of RA and we were doing all of the prepping ourselves and so I remember being excited about wow, it's my job to take stickers off and watch TV while I'm doing it, you know? I can watch TV all day, I have a big day of removing stickers or whatever.
And now, I wouldn't want to do that even if somebody was paying me to do it, I don't enjoy that anymore and there are other things that I think are so much more productive that I could do with my time. I'm not saying that that's bad if you do that. I mean, obviously, we did that at one point and we loved it at the time.
But, it got to the point where we were like wow, this is really profitable for us to run this business but if we're going to do it, then we can't be the ones taking stickers off of items or packaging things up. If you do enjoy it, that's fine and you can do that and I think that there's stages of the business too and so, when it comes to considering whether you should hire someone to help you, it's also about what stage of your business you're in.
[0:06:01.9] REBECCA: Absolutely. Okay, let's say you at a stage where you want to hire somebody or you've just realized, even maybe I was at that stage months ago, I just haven't been able to do it, follow through. If you're wanting to hire somebody to help you, where would you even go to find that right person to hire? I mean, thinking about hiring the wrong person or in the theme of fears and scary things at Halloween, it's really scary to think about I might hire the wrong person so how do you deal with that? Where do you even go?
[0:06:36.9] STEPHEN: When it comes to outsourcing, there's two types of solutions, there's online solutions and in-person solutions. Think about online hiring some help, some type of VA, virtual assistant, there are sites out there that can help you find somebody that's qualified, there's sites called like there's one called freeeup and just spell that with an extra E. Freeeup. Onlinejobs.ph or even a website called Upwork and we'll put all these in our show notes for fulltimefba.com/54 but you can go through and, look through people's reviews of how the work that they've been able to do, to be able to try to find some of the right people.
They've got reviews but what if you're looking for somebody in person, someone to come in and take stickers off or package up your boxes or all sorts of things. Well, then, you kind of need to – there's no way you can read reviews on those types of people and we don't really recommend hiring strangers when we're first starting off. Then it's time to tap into your resources that your friends and family. Maybe there's some family members that can help, maybe there's some friends that can help out and if that feels weird, maybe your friends know of people who would be really good and so, maybe even the kids of friends if they've got teenage kids in their household that are looking for a job.
You can look into that or even your own kids and so, there's a lot of different ways that you can get some help, whether it's people, you go to church with or you're friends with in your neighborhood to be able to tap into people who might be interested in doing this type of job.
[0:08:08.4] REBECCA: Okay, yeah. There's a couple of different things that you're talking about there, online help would be somebody to do tasks that are not going to be located in your place of business or your home, even if that's where you're running your business out of your home.
You can hire people to help you with prepping and packing or you could hire people to help you with digital tasks related to sourcing or account management or those kinds of things, right? Is that what you're breaking it down into?
[0:08:32.3] STEPHEN: Yes, definitely.
[0:08:33.3] REBECCA: Okay, let's say you find the person that you want to hire, you've overcome that fear, you've looked at reviews online, you got references for people that you're working with in person, whatever the method is that you used, once you find the person that you want to hire, what's the best way to get them trained?
When it comes to someone online, it's possible that you can go in and see that they're already pre trained to do some of the jobs that you're interested in them doing. You can know that they've been trained and you can look at the reviews to see how well they followed through with their tasks to kind of give you a little bit more help with knowing that they're going to be able to follow through with what you're asking them to do.
But when it comes to training somebody in person, there's one method that seems to work best for us and it's called the MAWL method. That stands for Model, Assist, Watch, Leave. Whether you're hiring someone to do, process your inventory or maybe you're hiring someone out to actually source inventory for you. The first thing you do is you model it for them.
You take them out, you show them exactly what to do, how to do things and model that for them. The next step is you let them do it but you assist them so you have them do it, you're telling them what to do, you're interrupting them and correcting them when they've made mistakes so you go through that method and then the next step would be to just watch, to be able to let them go but you're keeping an eye on them closely and making sure that they're doing the things that you want them to do and then finally, you have that confidence or you can leave and let them go on their own and so that works well with when you're hiring someone to process inventory or source for you, you follow that, and that gives you the confidence of finally being able to let go and let them do things and be able to finally work on other things in your own business while they're taking care of some of the easier tasks.
[0:10:23.2] STEPHEN: I think that is even the method that you use to help me to learn how to source when I first joined the business several years ago. I remember going thorough almost exactly that same process of going out with you helping me to learn how to source, you would show me what you were doing then you helped me to do it and then you watched to make sure that I was doing it correctly and they you just sent me out there on my own and you're still available if I needed to ask you questions but basically, I was at that point, able to do it on my own and that's been the same case with different people that we've had, helping us to do prepping and packing and, other types of tasks as well so that it doesn't matter what the task is necessarily. That method applies across the board.
Honestly, one of the best things we ever did for our business was hiring our account manager who has VA's working for us now who were all trained ahead of time, we didn't have to do any type of training for them to be able to handle the different tasks that are involved in managing our account. In fact, sometimes I feel like they know more than we do about how to handle certain types of support tickets that they open for us at Amazon and that's been really great.
It really just depends on the type of tasks you're talking about, you may not even need to train the person that you hire if you hire from a certain location.
[0:11:40.2] REBECCA: Yeah, if you want more information about the account manager that we use, you can just go to fulltimefba.com/accountmanager and learn about that service.
[0:11:48.3] STEPHEN: Okay.
[0:11:49.8] REBECCA: Next, let's talk about money because that's – I think probably one of the biggest hang-ups in addition to, where do I find somebody to hire, how do I train them? I really think that probably one of the biggest hang-ups, if not the biggest hang-up that people get caught up on when it comes to hiring somebody to help in their business is money.
They are worried about, I'm not going to be able to afford it, I'm not at a place yet in my business where I can afford it. How do I know if I'm paying too much for help in my business or what if I'm not paying enough? I mean, that was something that I worried about was I don't want to be hiring somebody to come help even if it's my kids, I don't want to be hiring them and taking advantage of them financially.
I want to make sure that I'm paying the appropriate amount. How do how much you should be paying for a certain service or a certain person to help you with your business?
[0:12:39.6] STEPHEN: Again, we have situations, we've got online, people that you're hiring or people in person. When it comes to hiring someone online, a lot of times they'll tell you what their fee is or you can go and look online and see different job descriptions and seeing what people are offering to pay for people online and it's different for different countries.
The main thing is to make sure that someone is being paid a living wage, you don't want to do minimum wage, you want to try to do something that's a little bit more, a little bit more competitive than paying them the same amount as someone would at McDonalds and so you want to be able to be fair and make sure that you are spending the time to train the person who is actually going to want to stay at the job and be thankful for the paycheck that they get.
You basically need to look at the job description that you have put together and come up with a fair wage for them and so whether if that's processing inventory o, that might be someone who gets paid a little bit lower than someone who is out there sourcing inventory for you because sourcing inventory requires a lot more thought and it's more of a science than packing –
[0:13:42.5] REBECCA: Decision making involved –
[0:13:43.9] STEPHEN: Yes. It's good to set things up that way. I know what we did is that while we were training the people that we were hiring to help, we paid them an hourly basis for training. And then, when they were actually following through with doing certain items, we either, if it was processing inventory, we would sometimes try and pay them per piece. No, that is not what we did, did we?
[0:14:07.0] REBECCA: Yeah, it is because it is the same as you would do at a prep center.
[0:14:09.8] STEPHEN: Yeah.
[0:14:10.6] REBECCA: Like prep centers you are paying per item and that is what we transition to after the training period was over.
[0:14:15.8] STEPHEN: Right, so we have paid them per piece that they were processing and made sure that that made sense with ROI and what we had room with when we were sourcing and then if someone was actually out there sourcing, for us and was hired to help us source then we would pay them a commission based on how well they sourced. We would provide either the cash upfront or a gift card to a store and they would go and source and, or prepaid Visa card or something like that.
They would source that and we would give them a commission on what they sold and that is one of the cool things about Inventory Lab. We were able to set up a situation where we would be able to track supplier profitability and actually when entered that inventory into Inventory Lab, we were able to put our helper's name on there and we could run a report that said how well that helper did that year, how much we should pay them commission.
And it updated every month even with items that were returned that we would take off that commission and so there is a lot of different ways to set it up but find one that works for you, play around with it and you'll be able to have a system set up where you are able to pay for this help in a way that lets them enjoy that paycheck with the job that they are doing.
[0:15:27.3] REBECCA: So coming back to the original, like overall question, if you are afraid of the money implications, so I feel like I asked two questions rather than one. So you have already answered how to overcome the fear of not knowing how much to pay somebody or making sure that you are paying the right amount but also I think we haven't really discussed the fear of "I can't afford to pay somebody. I have a small business, I can't afford to pay somebody else in addition to myself." How do you overcome that fear of paying this person that's going to eat up all my profits?
[0:16:01.4] STEPHEN: Right, it is definitely a perspective shift that needs to take place in that whole line of thinking because I know there is people out there who are worried that the help that they are hiring is going to take away all of their return on investment and so one of the things that you can realize that completely is a game changer is that if you are freed up from doing that work and you are paying somebody else to do that work, that doesn't just buy you time to watch TV on the couch or whatever.
You are not just outsourcing so you can do more of that, you are outsourcing so that you can focus your time and energy on the most profitable things that you could be doing. So imagine if you freed up three hours of your time, say you are paying somebody $15 an hour to do three hours of worth of stuff but you are able to make $50 an hour because you freed up that time and so that perspective shift really helps you see, "Okay, I am going to focus on the things that are going to make me more money."
And then I can take a portion of that to pay the helper who is helping me and I am still going to end up with more in my pocket at the end.
[0:17:11.1] REBECCA: Yeah and like you said that is definitely a mindset shift because especially in the early stages of the business, most people have the attitude of "I am going to save some money by just doing this myself," instead of hiring other people to take care of it and that works when you are getting stuff rolling at first but overtime, you really do need to switch gears and start hiring people to do these things so that you can focus on more profitable uses of your time.
[0:17:37.6] STEPHEN: Yes.
[0:17:38.7] REBECCA: Okay, so what would you tell people about another fear we have brought up a lot is, "I don't want to train somebody to work for me because what if I am just training my competition?" I don't want to train somebody to source or even to prep and pack the right way because they are going to decide, "Hey this is a pretty big business they've got going here. Why don't I go out and start my own business? I can go and source for inventory myself now."
"I know how to do all of the prepping and packing now. I am just going to go start my own business." A lot of people are worried about that so they don't want to hire somebody to come into their business and help them but what would you say to that because we've literally lives this exact situation?
[0:18:22.4] STEPHEN: Yeah, it is a legit fear and one that can be overcome because yeah you think they see all of this money I am making and they might go do it too. What if they go to all the retail stores that I like to go to or, especially if you are hiring a neighbor it is like, "We are going to share the same garage sales that we are sourcing out, what's the deal?" and so there is two main things that really help us overcome this fear.
The first one is to realize that not everyone out there wants to build a business. Some people just want that mundane aspect of doing certain things and, they don't want to set up an LLC. They don't want to try to work through trying to get negated in certain categories and all of that stuff that requires a lot of work and patience. The thing that you are doing right now to help grow your Amazon business, it is something that not a lot of people want to do. They don't want to do all of that.
[0:19:12.6] REBECCA: And they also might not have the money to do that as well. They might not have the capital to buy those inventory items either and they might not be interested in taking on that risk.
[0:19:21.1] STEPHEN: Yeah because it is definitely a risk that we take with our business and they might not want to do that as well. Another thing to realize is that there is an abundance of inventory out there and that abundance mentality and we talk a lot about mindset in this podcast but it is one thing that will really separate yourself from your competition is that mindset, that abundance mentality that there is more inventory out there than we can possibly find and sell.
I will give you a couple of examples, we live in an area in Dallas, Fort Worth that has a Facebook group with almost 300 people that is a Facebook group just for FBA sellers in the DFW area. So there is 300 people, that is not counting all of the other Amazon sellers that are not in this group and so it is like I understand that there is a lot of people out there who are sourcing the same stores that I am but here is the thing, I could walk into a store and come out with a completely different cartful of inventory.
That someone else with a different set of skills and eye for inventory go into that same store and still come out with another cartful of inventory and so, we all have our different specialties of stuff we like to source and there is a ton of stuff out there that I know I am missing out on because I just don't have that particular knowledge set in that store.
[0:20:36.6] REBECCA: And it is not even the knowledge set, it is the focus. The niche, it is, "What is your ROI preferences?" those types of things. It is not even just like, "Oh they are smarter than me or they are further along in my business" they may have a completely different focus.
[0:20:52.4] STEPHEN: Yeah and guess what? Rebecca and I a couple of years ago, actually maybe even longer than that, hired a friend of ours to come into our house to help prep our inventory. We taught her our methods of sourcing. She would find inventory and source and then there came a time where she decided to leave and guess what? She is an Amazon seller now and I have not in the least felt threatened. We are both building a successful Amazon business. So we actually had this situation where we hired someone who in the future became our competition.
[0:21:24.9] REBECCA: Quote and quote.
[0:21:26.3] STEPHEN: Right, that's not cut-throat or anything like that. In fact, we love her and say hi to her and it is an amazing thing but yeah, there is so much competition out there but it is not anything to worry about and so if you are worried about training your competition, I wouldn't do that.
[0:21:43.2] REBECCA: Okay, so one last main question that I have for you here is that a big fear that some sellers have going into the beginning stages of outsourcing especially when it comes to prepping and packing and sending in inventory I would say is, "What will I do if I hire somebody to help me and they make a mistake?" they end up sending in items the wrong way, they make a mistake in the prepping or packing. They make a mistake in how it's listed.
They end up doing something that is going to cost either a return or some sort of ding in the account. They're not going to be the ones that are held responsible for that ultimately I am because it is my account and so Amazon isn't going to say, "Oh this person that you hired is responsible," they are going to say, "No, you're responsible" and so my account is at risk when somebody else who I've hired has made a mistake.
So how do we overcome that fear and I would say kind of comes down to like the fear of letting go of control of every single aspect of the business?
[0:22:49.9] STEPHEN: Yeah, that is definitely what it is. I know that is how you let off this podcast talking about how with outsourcing, we are letting go of control and that's really scary but in order to really grow our Amazon business, we need to let go. We need to let go of the things that our – things that almost anybody can do. We need to let someone else do that other than ourselves and understand people make mistakes.
We've made mistakes in our Amazon business and those seemed to be a lot easier to take and it is obviously harder to accept a mistake that someone else makes but it all goes back to that training, making sure that you are training them well, going through that model assist-watch-leave method, checking in from time to time to make sure that that person is continually keeping those higher standards of how you set up that process of however you have trained them to do.
Whether it is packing your shipping or sourcing or whatever, making sure that you're checking on that and so when you're worried about an Amazon suspension,mistakes happen all the time. Amazon understands that mistakes happen, it is when those mistakes start to add up that you really need to start worrying. That is time to either let your help go if they continually make mistakes. It's like with any type of job, when those mistakes begin to add up then that you put your account at risk so you let them go.
And so but when you train them well and continually keep that conversation going with them, checking in with them on how they are doing then it ends up not being anything to worry about.
[0:24:13.9] REBECCA: Yeah and I think like you said the continuing conversation, before you just decide, "Oh I am going to fire this person" you really need to have a system in place for quality control that you are checking on things from time to time along the way and then being sure to give good feedback along the way and not just – I know that is something that I personally have had to work on and making sure that I am providing the feedback of this is something that needs to be corrected.
And here is how I want it corrected versus just ignoring it and letting mistakes pile up and then being like, "Okay, we're done." It is an ongoing conversation and I mean honestly that is the same for any of us. We have to have an ongoing process of retraining ourselves and making sure that we are staying with the standards and re-familiarizing ourselves with the guidelines and all of that. That is the case for anybody in the business and especially when it comes to following the Amazon guidelines and making sure that your account is in good standing.
[0:25:10.0] STEPHEN: Absolutely. Well, we hope that this episode has helped you overcome some of your fears of hiring help. Of course, one of the best ways to overcome that fear is to actually get out there and do it. Find somebody, hire them, maybe set them up with a trail period to see how things are going to work for both of you and if you both decide to continue going after that trial period and things have gone well, then maybe you found someone who can really help take some things off of your plate where you can focus your time and energy on things that will help you make more money.
[CLOSING CONVERSATION]
[0:25:45.4] REBECCA: All right and as always, don't forget that you can find any of the links that we've mentioned. Stephen had a big list of different services that will help you with finding people to hire online that will be on the show notes and you can find that as always at fulltimefba.com/54 that is the number 54 because this is episode 54.
[0:26:08.9] STEPHEN: And if you are interested in taking your Amazon business to the next level, we have a full course called Next Level Amazon and outsourcing is one of the main things that we talk about in this course along with about five other big steps that you should take to take that next level with your Amazon business to finally make those full-time income with only part-time hours and that is in our Next Level Amazon course and you can find out more about that at fulltimefba.com/nextlevel.
[0:26:35.9] REBECCA: And we'll also have that link in the show notes for you as well and we are looking forward to next week. We are going to continue our series of podcasts episodes about fears and overcoming your fears. Next week, we are going to be talking about another big one, overcoming your fear of account suspension. Be sure not to miss that one.
[0:26:55.4] STEPHEN: Yeah, it is going to be good and so we'll see you on the next episode of The Full-Time FBA Show.
[OUTRO]
[0:27:00.7] ANNOUNCER: That is all for this episode of The Full-Time FBA Show. So head over to fulltimefba.com/podcast, where you will find the show notes and links from this episode. While you're there, subscribe to our newsletter where you'll get several free downloads of our popular and helpful Amazon FBA resources including a free eBook. Now, take action on what you have learned today so you can find success at turning part-time hours into a full-time income with Amazon FBA.
[END]