Black Friday is a big day with plenty of potential for profit as an Amazon reseller, and today on The Full-Time FBA show we talk with Kristin Ostrander, the Queen of Black Friday, to teach you the ins and outs of making the most profit possible from Black Friday sales. Our good friend Kristin is an Amazon FBA reseller, owner of Mommy Income, wholesale bundle strategist, and author. In this episode, you'll hear all about how Kristin realized that Black Friday is a goldmine for resellers, how she resells her Black Friday finds on Amazon, and how she makes the best use of her time as a reseller on Black Friday.
We also discuss Kristin's main Black Friday focus to make the most profits during the huge Black Friday sales and how she was able to turn 3 hours of Black Friday sourcing into $15,000 of profit. Listen today to hear all this and more!
Listen on the podcast player below.

Like what you hear? Tell a friend… and be sure to leave us a rating and a review. Here's how.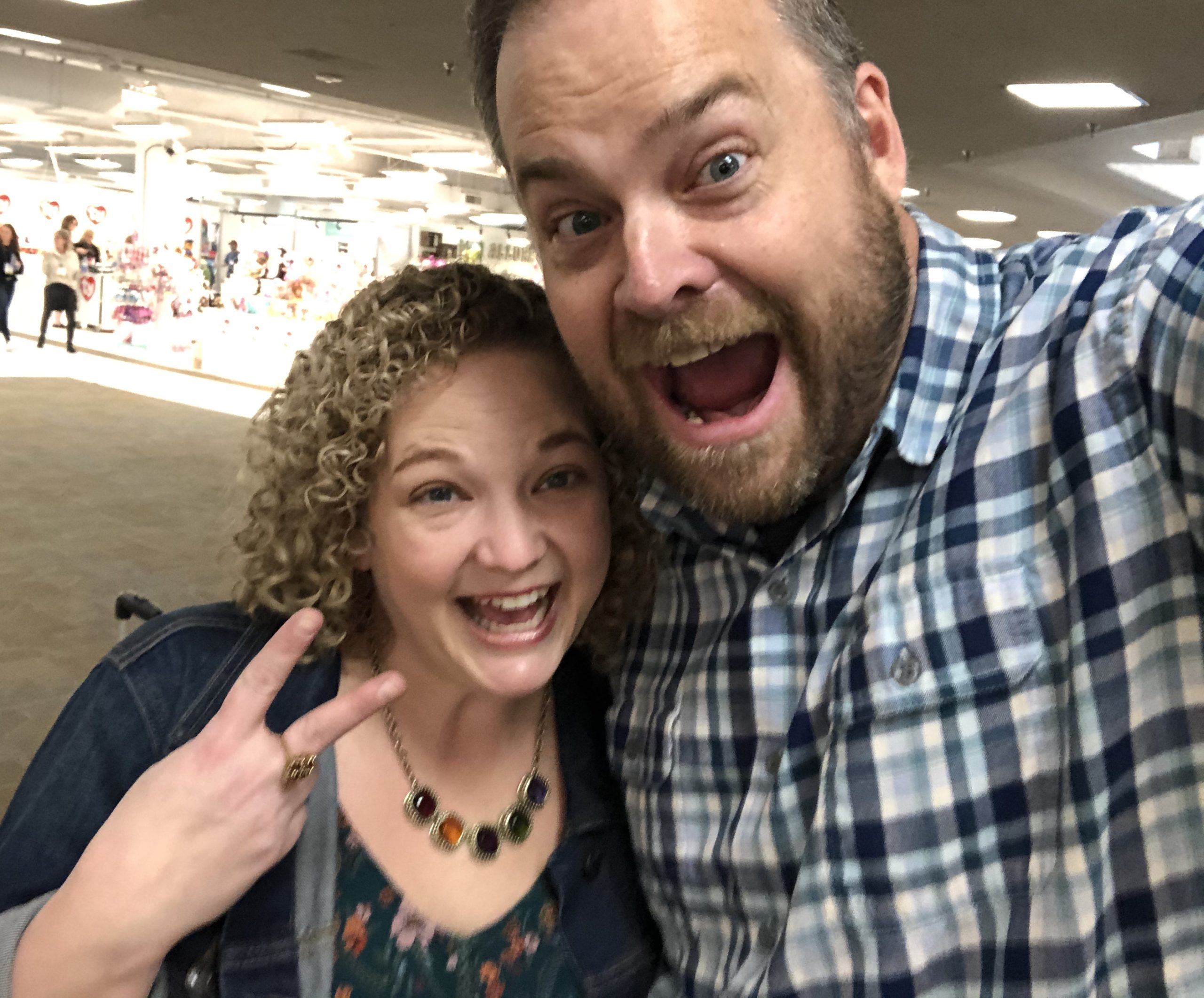 Key points from Episode 160:
A brief introduction to today's guest, Kristin Ostrander, the Queen of Black Friday.
How Kristin discovered the benefits of Black Friday as a reseller.
Kristin tells us the story of how she turned three hours into $15,000 profit.
What Kristin does to resell the products she buys from Black Friday.
The benefits of merchant fulfilling during the holidays.
Kristin shares her main focus when it comes to Black Friday sales, opportunities, and profits.
Her opinion on the use of the term Black Friday; magnifying it rather than watering it down.
Why Kristin thinks resellers should focus on both merchant fulfilled and FBA sales right now.
The importance of making use of your time and working quickly (especially this time of year.)
The secret to making the best profits from Black Friday: Preparation with The Reseller's Guide to Black Friday.
Links and resources mentioned in this episode:
Right-click here and save as to download this episode to your computer.

The Reseller's Guide to Black Friday
I'm excited to tell you that my friend Kristin Ostrander and I (Stephen) created a course called The Reseller's Guide to Black Friday:  The Fool-proof Strategy to Rock Black Friday Sales Every Year. In this combination ebook and video master class, we will walk you through, step-by-step, multiple Black Friday strategies that you can implement in your own Amazon business model.
Here's the cool thing: Kristin and I have completely different Black Friday strategies, yet we are both able to make a killing off of Black Friday sales. She likes to shop Black Friday sales in the stores, while I usually stay home on Black Friday… How can both of these strategies work? We can't wait to tell you in the latest edition of The Reseller's Guide to Black Friday.
The cart for the Black Friday course finally open, but it will only be open for a few days! Very soon, the Black Friday course will close the doors for enrollment so we can focus on getting ready for the big Black Friday sales.
Want to save $10 off the course? Use the code BFSALE when you enroll and you'll save off the cost of The Reseller's Guide to Black Friday course. But hurry, because the coupon code will expire AND the 2022 doors for enrollment will close very soon.
Enrollment for 2022 closes in only:


Back to the main page for The Full-Time FBA Show


More Episodes from the Full-Time FBA Show podcast:
Don't miss an upcoming episode! Subscribe, download episodes, and review the Full-Time FBA Show:

Episode 160 Transcript: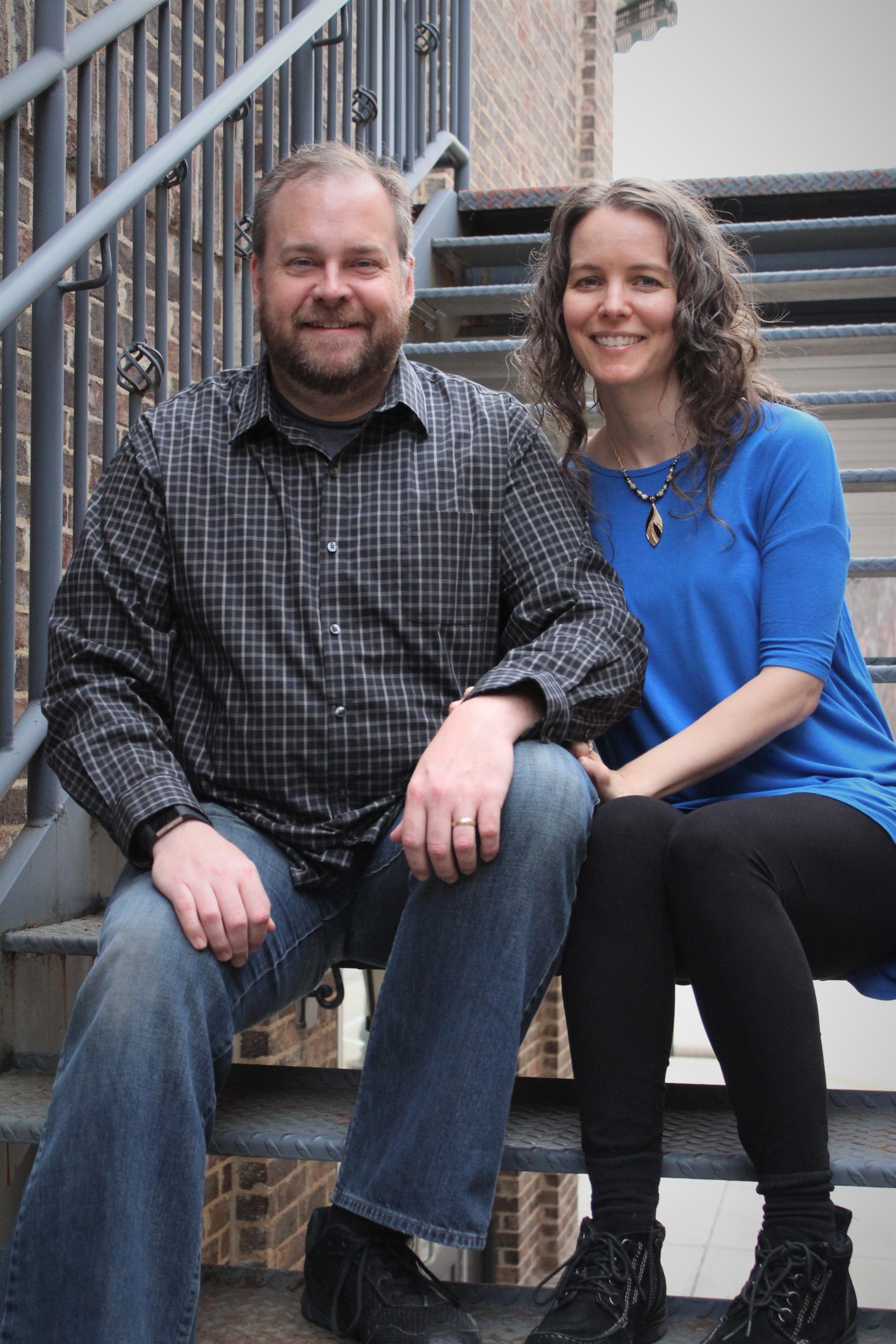 [INTRODUCTION]
[0:00:01.8] ANNOUNCER: Welcome to The Full-Time FBA Show. In each episode, it's our goal to help you turn part-time hours into a full-time income, selling almost anything on Amazon. Now, your hosts of the show, Stephen and Rebecca Smotherman.
[WELCOME]
[00:00:20] REBECCA: Hello and welcome to another episode of The Full-Time FBA Show. We're on episode number 160 and today we're going to be talking about the secret to Black Friday profits and we're going to be talking about this with Kristin Ostrander. The one who's actually talking to Kristin in this interview is Stephen, my co-host. Welcome Stephen.
[00:00:40] STEPHEN: Hey, glad to be here on The Full-Time FBA Show.
[00:00:45] REBECCA: I mean, you are The Full-Time FBA Show.
[00:00:46] STEPHEN: We are The Full-Time FBA Show.
[00:00:48] REBECCA: We are The Full-Time FBA Show.
[00:00:49] STEPHEN: That's right.
[00:00:49] REBECCA: But I'm glad you got this chance to talk with Kristin and I'm really excited about getting into the details of your conversation with our listeners.
[00:00:59] STEPHEN: Yeah, it's going to be a good interview, a lot of knowledge that's dropped for all of us to take action on.
[00:01:07] REBECCA: In his conversation with Kristin, Stephen, we'll get into a bio of Kristin, kind of introducing you to who she is, if you don't know her. Kristin Ostrander is the founder of Mommy Income. She's been a friend of ours for many years and she is just so smart and well-spoken on FBA selling, and she has over a decade of FBA selling experience more than that when it comes to eBay. And in this interview, she answers questions about Black Friday, particularly about sourcing for your FBA business on or around Black Friday, whether you're sourcing online, arbitrage or retail arbitrage, this conversation is really going to be great for you to listen in on.
Now, I was lucky enough to be able to get to submit one of my own questions to Stephen to ask her. And my question is about whether or not the impact of the phrase "Black Friday" or the selling day, "Black Friday" has been diluted at all over the past few years, as more and more retailers are using that term to refer to something other than traditionally, the day after Thanksgiving in the US, that Friday after the Thursday of Thanksgiving, is Black Friday. But now that term gets used a lot. And I was wondering what her opinion is since she has such a wealth of knowledge about selling via retail, and that is the biggest retail selling day of the year. So, whether you're new or experienced that selling via FBA, you're going to really find this discussion about that biggest retail day to be engaging and helpful and we hope that you enjoy it.
[INTERVIEW]
[00:02:39] STEPHEN: All right, well, I'm excited today to have Kristin Ostrander from Mommy Income here, talking all about Black Friday. If you don't know about Kristin Ostrander, I don't know where you've been. She's the queen of Black Friday, owner of Mommy Income, creator of the Wholesale Bundle Course. There's just so many things my list could go on. But Kristin, I'm so glad that you're here joining us today to talk about Black Friday.
[00:03:01] KRISTIN: Yes, hello, it's good to see you again and I just love being on the show with you. You guys are so much fun.
[00:03:08] STEPHEN: We love having you. You always bring it and that's different. There are some people who just like to hint around things and you really bring a lot of actual content, and I really appreciate that coming from my audience and they appreciate you. So, I'm glad you're here again, on the show today.
[00:03:20] KRISTIN: Thank you so much. And yeah, let's talk about Black Friday, because we know as resellers, we've got to get the deals, we got to make the profit, we got to make the money. I know we do things differently. So, I'd love to be able to dive into some of that and talk about how we smash Black Friday in our way.
[00:03:39] STEPHEN: Yeah, definitely. So, how did you first discover as a reseller how awesome Black Friday can be?
[00:03:44] KRISTIN: I've always looked for a deal and always looked for, hey, buy one, get one free, or things like that. I started Black Friday shopping when my kids were little, and I was trying to get the toys. I mean, we were just on a really small budget. So, because of being on a small budget, it was like, "Hey, we got to get some deals." And I was willing to do back then, and Black Friday was actually on Friday, and I would get up at like four in the morning, and I would wait in line for that. Maybe it was – I remember one time it being like some sort of Nintendo products that I had to get this Nintendo product for the kids, and it was like the one big thing they were getting for Christmas.
And realizing that while I was there, I could actually – I started as an eBay seller many moons ago, and then on Amazon realizing, I could actually buy this Nintendo for free if I sell some of these things and make the money. So, I started looking more into the deals. Most of them were toys when I first began because my kids were small and I was looking for toys. And I realized how much I could actually make by just flipping these things, sending them into Amazon. Maybe I could just break even, by selling that stuff and making the money for the big purchase.
[00:04:47] STEPHEN: Yeah. So, that's kind of the niche that you already had knowledge of. So, you kind of got into that, and then I guess, over the years started to realize, "Man, those deals are everywhere to be able to flip on Amazon to make some good money."
[00:05:01] KRISTIN: I've always been a flipper really, like, even since I was younger. I've always been kind of an entrepreneur. I used to buy, like the big candy bars or take those candy bars and sell them to kids at school for like, "I can buy this for 50 cents and kids will pay $1." So, because of that, I've always kind of been a flipper. When I was doing it before, just for my family, and then got into it for reselling. I thought this is really a big deal. If you're willing to do what other people aren't willing to do, aka, get up in the middle of the night and go shopping, then you can actually make that and can be back in bed before noon.
[00:05:34] STEPHEN: Exactly. It's totally possible. In fact, I know like one of my favorite stories of yours is how you turned like three hours into $15,000 in profit. Tell me about that story.
[00:05:45] KRISTIN: Okay, so way back, and I want to say way back in the day, I want to say 2016 or so was kind of really one of the highlight years that we had. The family – it was really when we had become more of like, this is more of our full-time gig. It was a little bit after our foreclosure and issues like that, that we had. My husband was back to work. But it was more than this family business was growing. And we had two minivans, and we had a crew of four and each one, and there was this hot product that was at Target for Black Friday only. It was in-store only, they had limited supply of them.
But what we realized was limited supply for Target was actually like each store probably had 100 units. So, to me, that wasn't limited supply. But we loaded down a trailer and two full minivans of this one product. I will even tell you what it was. It was a Razor scooter that they had just come out with light up wheels. They had them for like $15 or something on. It was such a deal. It was over 60% off, and we went from Target to Target to Target for about three hours and filled up as much as we basically spent almost all of our money on these things. And they were gone in like two weeks. They all had sold out.
So, that was just taking several $100 or several 100 of a product and like turning it into more and more and more. And then another one was a Teenage Mutant Ninja Turtle action figure that if you could find it was bringing 50 or 60 bucks a piece. And these are just little stories that I remember of products that if you can get one, and you're willing to go from store to store and have a plan and have a process, you can make so much money in a short period of time. You just got to know what to do.
[00:07:24] STEPHEN: Yeah, I remember those products. I remember the Razor scooters. My kids were all into it. And yeah, they wanted the same thing and I even think I might remember the Teenage Mutant Ninja Turtles. Was it the April O'Neil version of the action figure?
[00:07:38] KRISTIN: It was.
[00:07:40] STEPHEN: Okay. That's so funny.
[00:07:44] KRISTIN: When you get like the ones that like the boy, girl, if it's like a girl product line, and then they end up having one like male character or vice versa with April O'Neil, they only put like one out – if they get a wholesale pack from the wholesaler, they put like one out of the eight of the other. So, it's more rare in general. And because of rare production on sales like Black Friday, there are buy one get, one free, that one's still free, even though it's more valuable. So, just a little bit of digging can help you find those diamonds in the rough.
[00:08:15] STEPHEN: Yeah. I know you and I both know those are called short prints because they're printed shorter than the rest of them. And yeah, those are gold mines, and there's going to be some out there this Black Friday coming up. So, with your stuff, you're going to sell on Amazon for Black Friday, or sell on Amazon, do you actually send all of it to Amazon FBA? Or do you merchant fulfill? What do you usually do? What did you used to do? What do you do now when it comes to getting those items sold actually on Amazon?
[00:08:42] KRISTIN: Oh, that's an interesting question, because that has changed over the years. In the beginning, it was all FBA. It was always sending everything into FBA because they were faster at checking it in and making available. But over the years, I've started to realize that number one, with different software's like Inventory Lab or even the Amazon Seller app, you can be standing in line waiting to purchase this and then actually list things merchant fulfilled on your phone on Black Friday and get sales instantly.
This happened to me with this western set that I was selling. It was like this laser Western toy that came with like – you could shoot the cans, but it was like more of a laser thing. You're actually shooting like darts or something. And they weren't allowed to be sent in FBA because of some sort of restriction, whether it was the laser or whatever it was. But these were super, super popular. I remember there was a local store I could get them at that wasn't your typical store. I believe it might have been like Dunham's or something like that had them. And I listed them, say I bought like 20 from one store and a 10 from another, listing them in line. And then by the time I was done paying for them, I'm like you have three orders to ship already. They were so popular and harder to find, and people didn't want to mess with FBA. So, if you're willing to do things other people aren't willing to do, like merchant fulfill during the holiday season, then that really has a lot of advantages for doing both.
[00:10:07] STEPHEN: Yeah, and the interesting thing is like in the past, merchant fulfilling toys especially was a closed opportunity unless you got approved. But last year, and then so far this year, there have been no warnings of toys being gated when it comes to merchant fulfilling during the q4 selling season. So, that's possible to be opened again for this year.
[00:10:31] KRISTIN: Yeah, and I think you're right with that. I think Amazon has kind of wised up a little bit. At first, it was, you know them, they're always customer service, right? Always about the customer, forget the seller, all about the customer, though. And what they were worried about was deadlines. But now I'm seeing that is such an expansion in Amazon. There are so many Prime customers, so many more sellers as well, that Amazon has decided to remove. And this is assumption, but I'm assuming that they've decided to remove that restriction because they need outside people to do the fulfillment. It's so busy, all their drivers can't keep up. Their Amazon Prime delivery drivers and their UPS and everything else, that they're almost encouraging merchant fulfilled via their system. So that, that takes a little bit of pressure off of them to have enough staff. So, they're like, "Go ahead and merchant fulfill, because we need you to take part of the process off of our hands."
[00:11:20] STEPHEN: Yeah, definitely. And so, if you've been an Amazon seller for a few years, and you just automatically assume, I can't merchant fulfill toys in November or December, that's just an assumption that's going to stop you from making money. Always check your emails, always check Amazon's guidelines and rules and stuff. But as of 2022, and the month of November, there is no guideline stopping you from merchant fulfilling toys that you are already approved to sell, just because it's that time of year. Good stuff to think about.
So back to Black Friday sourcing, are you mostly focused on sourcing on Black Friday or Thanksgiving? Or do you source around the whole week? Or what's your main focus when it comes to Black Friday sales and opportunities and profits?
[00:12:04] KRISTIN: Well, it's part of the book that we're going to talk about, but I'll give you a couple of the strategies. Number one, I start early. I'm starting now to look at stores of like what's starting to sell out because your early bird shoppers are already looking for things. And if you're going to stores like just a scouting trip. When I say scouting, I mean don't even buy anything. Go out there and look at where are the shelves are empty, where they're focusing on. If there's a specific brands or end caps, paying attention to these things, paying attention to what's hot and trending for this year. I do a lot of pre-research before I purchase any products because I want to know, what are the things that might be in shorter supply. And even now with supply chain issues in the past couple of years, with all the different stuff that's been going on. Amazon even wrote – there was an article recently about maybe some inventory shortage and some shortages all around.
So, looking for those things, like if you can get them in short supply, even stocking up on them. And I don't mean like your trendy stuff that they're going to come out with the next viral video and everyone ends up with 20 of them in their basement. I'm talking about your Steady Eddy kind of products I'm looking more for sourcing. Now, the sourcing, I like to do early and during, and after. After, why? Because I know that the things that you're going to be selling through the holiday season, unless you're talking about Christmas stockings and lights and things like that, that are very Christmas oriented. A lot of these things that go on sale, they sell year-round. So, sometimes this is the stock up and pre-buy, cheaper than wholesale prices sometimes with these last leaders at the stores.
So, you can kind of stack up on say your April O'Neil that you find maybe two or three of and hold a couple of them. Really, I'm constantly sourcing, but for sure, I do research from the beginning of November, all the way up until Black Friday and looking for sales even prior to that, so many sales are coming up that they're doing earlier than Black Friday sales more often now. So, that's more advantageous for resellers sending stuff in for the holidays.
[00:14:05] STEPHEN: Yeah, I want to get your opinion real quick on, you talked about pre Black Friday sales and other things like that. What are your opinions on how the term Black Friday is now sporadically used throughout the year? It's like, "It's Black Friday in March, and it's Black Friday in May." Or, "We're doing Black Friday sales all week this summer." What are your thoughts about that? Is it like watering down the power of Black Friday? Or do you think they're still just really a good opportunity every year actually on Black Friday?
[00:14:34] KRISTIN: I really think that although some of it can be watered down as far as using the term. The term is what's important here. When people are stealing a term from actual Black Friday and using it in April, that means it has an effect marketing-wise. And so, they're saying, "It's like Black Friday in April." Everyone's triggered by that. Everybody knows that when you say Black Friday, it is the best possible price you can get. Am I right? I mean that's kind of what it triggers for me.
So, is it watered down? No, it's actually magnifying Black Friday because the actual day just like Christmas, like Christmas in July is used often, but like, we all know that Christmas can't be duplicated, right? That's what I feel like with Black Friday. Although a lot of people are using it as a marketing buzzword, Black Friday is still one of the best days to get deals and go shopping. Number one, it is, what? Four weeks, usually, right around four weeks from the day, from Christmas. And so, people feel that pressure of like, "Oh, I've got less than 30 days to do shopping and Black Friday is just the best one." Most people have the day off because of it unless you're in retail. You have the day off because Thanksgiving is the day ahead. There's just this big buzz around Black Friday, whether you're a reseller or not. So, I do not believe it's watered down.
As a matter of fact, I feel like it's being more magnified and making more of a big deal out of the fact that these are the best prices you're going to probably get all year. Now, that's what they say. Research will tell you otherwise. But I think it's a great opportunity because they want you, especially now, especially in this year, in this day and age, they want you to come in, they want you to come into the store because those cheap prices make you also buy more stuff. Their loss leaders. This might be, get two free. But then you're also going to be like, "Oh, well, I need you know, some frozen pizza and I need a towel set for my bathroom." Pretty soon, you've got this full cart. Not you and I, we have like three or four carts.
[00:16:30] STEPHEN: Right. it's an amazing time of the year with opportunities that are there. And we know, you talked about it, I'd like to buy stuff for resell before Black Friday and after Black Friday, it's because the stores don't always put all their best deals, or all their best loss leaders on Black Friday. There's a ton of them there. But they also put some before Black Friday to get you in the door and after Black Friday. And so, when you're able to do the right kind of preparation to know what you're getting yourself into and see the opportunities, and you don't just think Black Friday is the finish line. But that you can continue to find opportunities afterward. The doors just fly wide open when it comes to the profit possibilities.
[00:17:04] KRISTIN: Absolutely, yes.
[00:17:06] STEPHEN: So, what are your thoughts on Amazon, every year, suggests that we get stuff to an Amazon warehouse a little earlier and earlier each year. And now, I believe Amazon wants us to try to get our stuff to an Amazon warehouse to send it for FBA for Christmas-time sales, by I think, December 4th or something. That's pretty soon after Black Friday. Do you think there's still time to source on Black Friday and sell via FBA? Or should we focus more merchant fulfilled or mix of both?
[00:17:35] KRISTIN: I would say a mix of both. I would pay attention between now and then to your check-in times. So, I'm assuming that everyone's already still sending products and feeding the beast every single week. Right? So, paying attention to your check-in times. Amazon, for sure, hires more staff during this time of year, but also, globally, we're having staff shortages. So, we cannot bank on that every single year. What you need to do is have a specific strategy that balances both Black Friday – both FBA, I'm sorry, and a merchant fulfilled because you cannot count on this. Last year, I will give you experience from me and some of my students and clients that they have sent in things the first week of December that were never checked in until January. They don't have to check in your products right away. And these were Christmas-related items and then they just had to liquidate.
So, unfortunately, the earlier the better for FBA. However, because of the restrictions lifted, especially with the toy category, and things like that, don't be afraid of merchant fulfill. You all, I'm just going to be just tough love with you for a second. Your resellers, this is the busiest time of year, so you're either going to resell and make a lot of money and celebrate holidays in a different way, in a different time. Or you're going to do one or the other. It's just a busy time. And so, you have to expect you're going to work a little bit more in q4. You're earning more. There's more potential to increase your income. So, you have plenty of time to rest in January and February. Well, you're gathering your returns right now.
Seriously, though, like be prepared to do a little bit of extra. You're going to have to maybe ship a little bit more packaging. You're going to have to shipments more often and smaller shipments get checked in faster at Amazon, making sure that all of your duckies are in a row, your items are labeled correctly, you have the right quantities. Don't give Amazon any reason to hold up your inventory. So, I would suggest sending it in. But as soon as possible, if you're buying on Black Friday, you're sending in like, Saturday, Sunday, Monday, your shipment better be on the truck on Monday morning. You just want it to be there and be in transit. You don't want to give yourself any margin for error. You can't control Amazon, but you can control when you send your inventory and how well you're double-checking everything to make sure there isn't mistakes and keep feeding the beast regardless. But making sure you're paying attention to your time because time is of the essence this time of year.
[00:20:00] STEPHEN: Yeah, for sure, and I did look up the UPS schedule. They are going to be open all day Black Friday, so you could possibly source it that day. And if you can get it there by closing time, drop it off at a UPS store to get it in and get that to Amazon as soon as possible. So, that's the kind of research we do to make sure that you're prepared. So, what do you think is the absolute biggest key to making the best profits from Black Friday sales?
[00:20:25] KRISTIN: Getting Reseller's Guide to Black Friday, first of all. I mean, our book, really is a manual to help people. Whether you're doing it for the first time or last year you did or a few years ago and it didn't work out for you and just not sure. Being prepared is key. What I'm saying here is we're in the reseller business and I think people have this as a hobby or side hustle and everything else, but this is a work day for us. We are doing business. As much as it's back to back with a holiday, being prepared, just like you would prepare for – if you're going to go do a $15,000 corporate presentation, you would spend time on the presentation, on your – even your health, even getting enough sleep, even having snacks and nutrition and being ready for that.
We talked about the story earlier where I turned just three hours into $15,000. So, if this is potential for you guys listening, then approach it seriously. You are in a reseller business as a busiest time of the year with the biggest potential for profit, so don't take that lightly. Do some research, read the book, watch the masterclass. Pay attention to other people and Black Friday sale. Sign up for all of these emails or in the apps, you can use. I mean, taking it seriously, making big money and preparing yourself, doing the research, going to stores if you need to, even if you're doing online stuff, it's worth visiting a store or two, to see the different things that might be selling out. So, doing your research and planning ahead for making big profits. They don't just fall in your lap. You've got to do some work.
[00:21:56] STEPHEN: Yeah, and if you are listening to this and you hear – I heard something about a book and a masterclass. Kristin and I have two different strategies for the most part to master Black Friday sales. And we put our heads together and our knowledge together and we put it together in a book called The Reseller's guide to Black Friday, how to rock Black Friday sales every single year. With the book comes a live masterclass where Kristin Ostrander, the queen of Black Friday, dropped some amazing knowledge bombs. And she and I talked with you about what you can do to Master Black Friday. We answer your questions, we go through examples. We look through ads, we devour the possibilities when it comes to Black Friday. You can find out more about it at fulltimefba.com/blackfriday, and if you're listening to this, the course has just recently dropped. It's only open for a short time. We only open this up once a year for like a week and a half or two weeks and then it's closed. So, be sure you go to that link, fulltimefba.com/blackfriday, and check out the course, sign up for the course, get a link to the masterclass, ask your questions, and finally, be prepared. Because that's the worst thing you can do on Black Friday, is just go out there and kind of winging it.
You might do, okay, I don't know. But if you really want to master because it's a day you have a limited number of time, from when they open to when they close, there's opportunities and you can smash so much of just the profits around you on Black Friday by having a plan. We will walk you through all the things that you need to know to get ready for Black Friday before, during, and after. We will talk about finding people to help you, how to reward them for helping you with your Black Friday sourcing and so much more. It's every question you would ever ask about mastering Black Friday, and it comes in a book form and also a live masterclass, fulltimefba.com/blackfriday. It's only open for a limited time.
If you're listening to this podcast way in the future, you can use that same link and it will take you to a waitlist to let you know when it opens up again in the future. But fulltimefba.com/blackfriday, that's where you can find the course and/or the waitlist if you're signing up too late.
[00:24:06] KRISTIN: Yeah, it's so much fun to be able to – it's just being prepared and then having fun with it. I mean, part of reselling that we get into is because it's the fun of it. It's the fun of the hunt of the treasure and kind of looking at what is going to bring the most profits and building those teams and building those plans. It's all about planning, and it's also fun. After a holiday, it's kicking off the holiday season, there's always great music and different things going on. So, really enjoying the process of it and planning really helps you. If we're wandering around Black Friday for the first time, that's probably not going to get you where you want to be. But if you plan ahead now, you have plenty of time. You have several weeks here to be able to prepare yourself to walk in and just – we can't wait to hear your feedback either. I love hearing Black Friday stories after the fact. So, make sure you leave them in the comments or the notes or send us emails or messages, whatever, because we love to hear your feedback about how well you did on Black Friday.
[00:25:00] STEPHEN: Yeah. And because Kristin does Black Friday one way, mostly she does retail arbitrage type of Black Friday opportunities. I mainly focus on online arbitrage. So, if you're listening to this and you're like, "I don't want to beat the crowds. I want to sleep in on Friday." There's a proper opportunity for you to make big bucks on Black Friday with online arbitrage. And so, we put both of our strategies together in this course to help you know how you want it. Like you can do one strategy one year, another strategy the next year. The third year doing both because you can. There's just great opportunity. And the cool thing is that everyone who purchases the course has lifetime updates. So, anytime we update it with the newest strategies, newest updates, newest suggestions, you get the updates for free because it's lifetime ownership. So, you can take care of Black Friday now and in the future. It's a great opportunity.
I also want to give you a coupon code. If you use the code "BF Sale", so that's obviously Black Friday, BF – or best friends, Kristin and I, we're close. "BF Sale" will save $10 off of the book and the masterclass opportunity, fulltimefba.com/blackfriday.
[00:26:05] KRISTIN: Awesome, you all. BF, yeah, "BF Sale" is your coupon code. And we want you guys to succeed on Black Friday. We've had our own successes. I know, Stephen's more of like the robe in the middle of the night online arbitrage. And I'm like, "Yes, let's go to stores and get shoulder-to-shoulder with people." I know we have different strategies. But there's something for everyone. Not everybody, whether introverted, extroverted, no matter where you are, if you have these strategies, and you learn what we're teaching you in the masterclass, and in the book, you will be prepared and you will do really well.
So, we're excited to meet you and see you inside and live class two is Q&A. So, don't – take advantage of Q&A. We don't often – we are not often live. We've got busy lives and visit things going on and creating content for all of you. So live is when you get to come and ask specific questions and get your questions answered so that there's no stone unturned and you will be ready to face Black Friday, whether online or in person, whatever it is you're doing, you will be prepared.
[00:27:04] STEPHEN: Yeah, I love the fact that we get to come together and help all these people. If you go to that link, fulltimefba.com/blackfriday, yo68y2u can look at the testimonials of previous people who've taken the course, watched the live class, and see the results that they are sharing about. It's awesome seeing how awesome people have succeeded with this. It's totally possible for you to, people just like you out there, some new to reselling, some veterans to reselling, all of them having a lot of fun in and around Black Friday. And the opportunities that come are just, they're just awesome.
So, Kristin, thank you again for joining me and hanging out with me with this interview. Is there anything else you want to leave everybody with before we go?
[00:27:42] KRISTIN: Nothing. Just be prepared and be excited.
[00:27:46] STEPHEN: Yeah. Anything in life if you want to win, you have to just put a little preparation and you will be rewarded for that, for sure. Well, thanks again for joining us and we'll have you back on the show again sometime soon.
[00:27:57] KRISTIN: Thank you so much for having me. It's good to see you.
[00:27:59] STEPHEN: Good to see you.
[OUTRO]
[00:28:04] REBECCA: Well, thank you so much for joining us for this episode of The Full-Time FBA Show. We hope that it has been helpful for you with your FBA business. As always, you can find the transcript of this podcast episode as well as any links that were mentioned in the show notes, fulltimefba.com/160. This is our 160th episode. The show notes will include links to the course for Black Friday, as well as the coupon code that will be expiring November 17th. So be sure and check that out. Fulltimefba.com/160.
[00:28:40] STEPHEN: And next week on The Full-Time FBA Show, we're going to be talking about the five toys to resell during q4. There'll be a lot of fun talking about this with you next week on The Full-Time FBA Show.
[00:28:54] ANNOUNCER: That is all for this episode of The Full-Time FBA Show. So, head over to fulltimefba.com/podcast, where you will find the show notes and links from this episode. While you're there, subscribe to our newsletter where you'll get several free downloads of our popular and helpful Amazon FBA resources. Now, take action on what you have learned today so you can find success at turning part-time hours into a full-time income with Amazon FBA.
[END]