Selling products wholesale on Amazon can seem like a daunting undertaking — not only because it seems like there are so many people who are already doing it, but because there are pervasive myths around aspects of the wholesaling industry that make it seem almost impossible to get started. Dan Meadors joins us on today's show to debunk five of the most common myths and to offer advice and encouragement to those who want to start their own wholesale business.
Among other topics, we discuss the benefits of using third-party logistics/prep centers, the flexibility in the Amazon model that will allow you to play to your strengths, why you should see "no" as an opportunity, and the importance of setting yourself apart by showing potential brands how you can add value to their brand in unique ways. Dan shares stories of students of his who started their own very successful wholesaling businesses while working full-time jobs. If you're eager to take the leap, tune in to today's episode.
Listen on the podcast player below.
Like what you hear? Tell a friend… and be sure to leave us a rating and a review. Here's how.
Key points from Episode 71:
Wholesale Myth 1: You need a lot of money to get into wholesale sourcing.
What the most common minimum order requirement is to make wholesale orders.
Wholesale Myth 2: You need a warehouse and expensive machinery.
The amount of money Dan believes you need to get started in the wholesaling industry.
Why third-party logistics centers (i.e. prep centers) have been so helpful to Dan's business.
The streamlined process that exists in wholesale but not in retail arbitrage.
Wholesale Myth 3: You need to go to trade shows to find products.
The flexibility that defines the Amazon wholesale model.
Wholesale Myth 4: It's impossible to find profitable stuff to sell on Amazon by wholesale.
Some strategies Dan uses to get wholesale prices even lower.
Why "broken, ugly" products are more attractive to Dan than accounts like Nike.
Wholesale Myth 5: It's a bad thing when wholesalers don't want to sell to Amazon sellers.
Why Dan gets excited when brands are fussy about who they allow to sell their product.
Why it's a good thing for brands to tell you "no" when you first contact them.

And more!

Links and resources mentioned in this episode:
Right-click here and save as to download this episode to your computer.

More Episodes from the Full-Time FBA Show podcast:
Don't miss an upcoming episode! Subscribe, download episodes, and review the Full-Time FBA Show:

Discover the Secrets of Profitable Wholesale Sourcing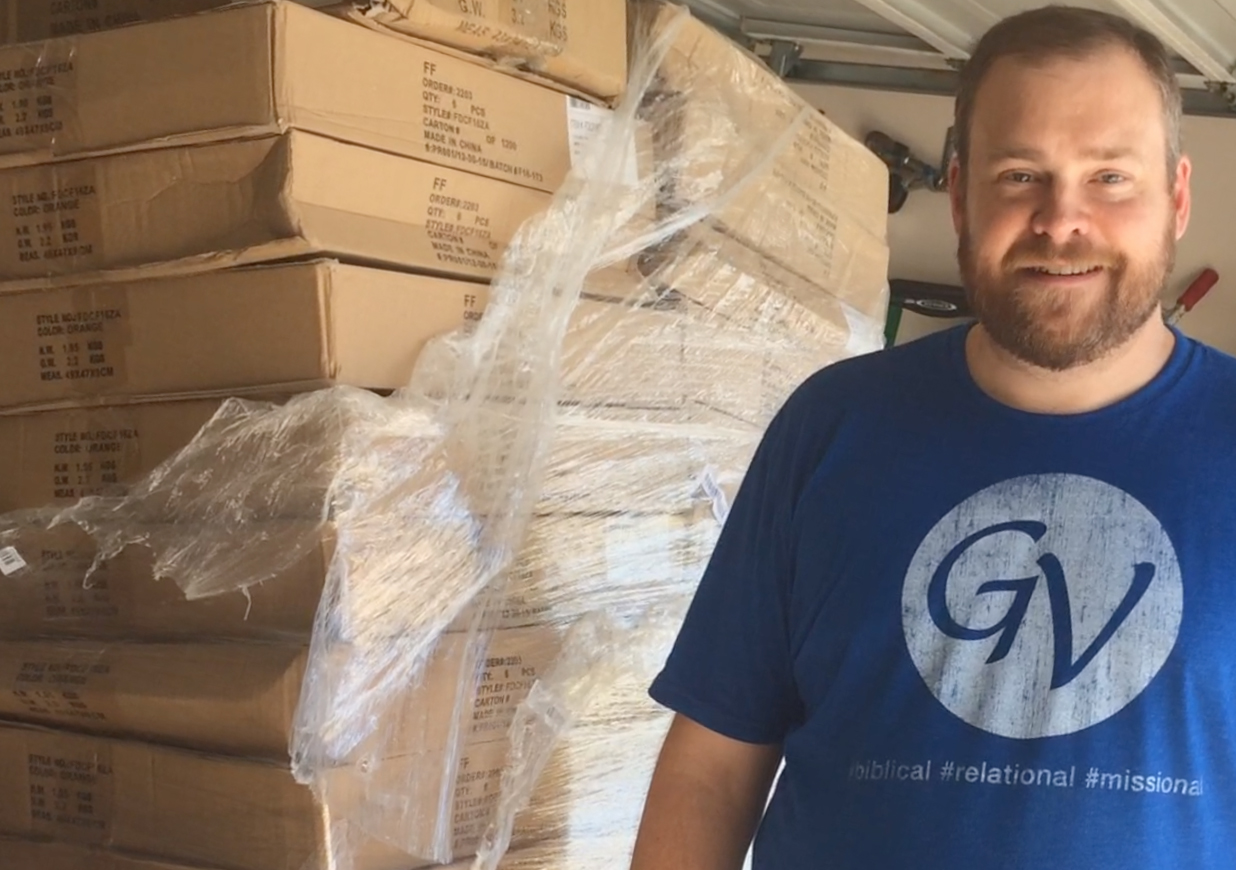 For the longest time I wanted to add wholesale to my Amazon business. I had actually gone through 3 different wholesale courses to teach me how to do it. Each time I went through a new wholesale course I would try what was taught, but I kept coming up empty. It was extremely frustrating… then I scheduled a phone call with Dan Meadors from The Wholesale Formula. That conversation opened up my eyes to things about wholesale I never thought about before (and was never taught). I took his advice and began to find multiple wholesale accounts. Not only did I find wholesale accounts, I was actually able to successfully land the wholesale accounts.
Would you have wanted to listen in on that conversation? Unfortunately, we didn't record the call, but Dan and his team have created something even better: a free webinar series focused on successfully adding wholesale to your Amazon FBA business. The content in this free video series is the same content that I heard in my phone call with Dan… and more!
Unfortunately, this free webinar series is currently closed, but if you want me to tell you when the doors are open to the free wholesale workshop again, then sign up for the wait list where I'll email you the moment the free wholesale workshop videos are available again. This free video series that will open your eyes to what is possible with selling wholesale items on Amazon, so take a moment, and sign up for the wait list.

Back to the main page for The Full-Time FBA Show

Episode 71 Transcript: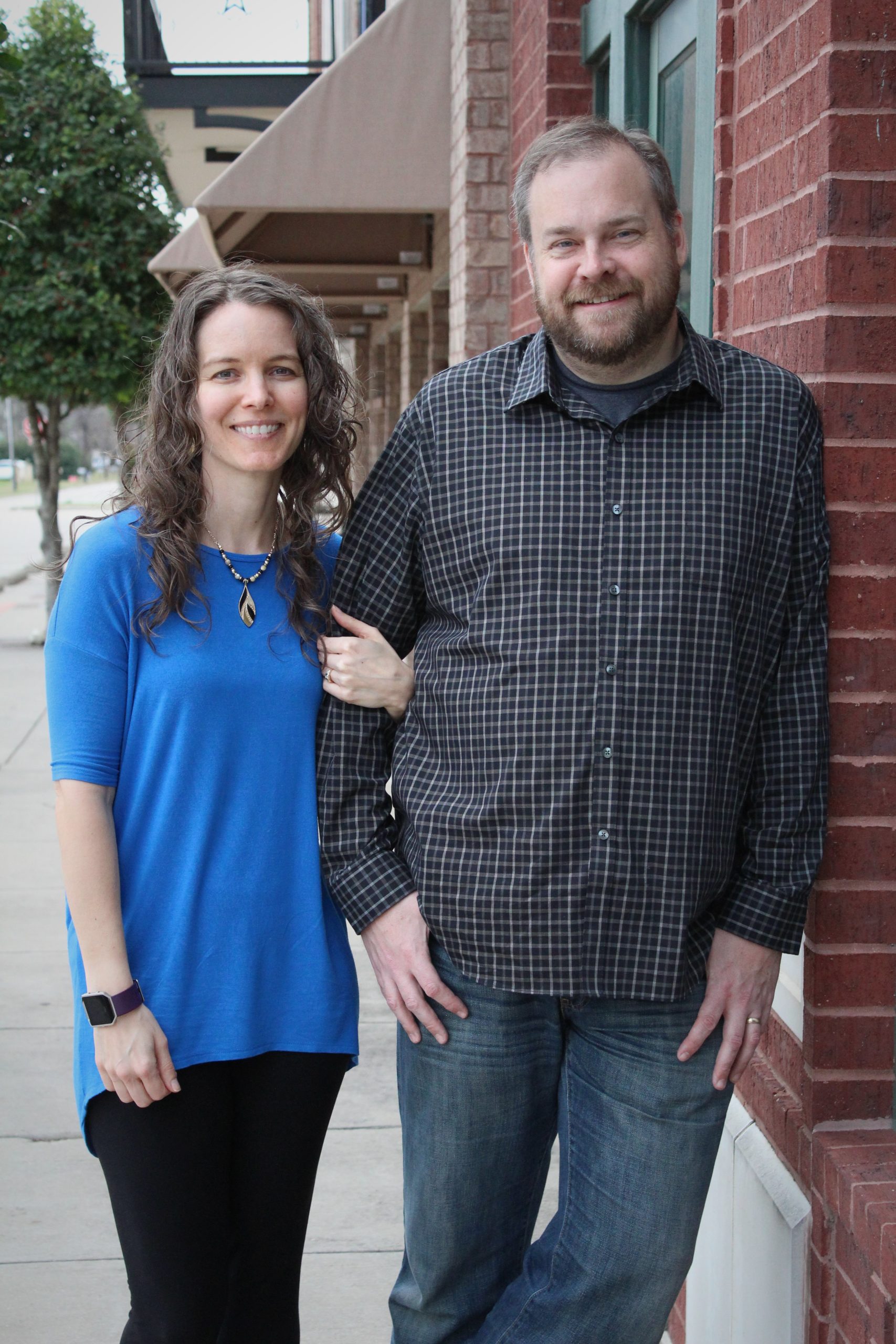 [WELCOME]
[0:00:01.8] ANNOUNCER: Welcome to The Full-Time FBA Show. In each episode, it's our goal to help you turn part time hours into a full-time income, selling almost anything on Amazon. Now, your hosts of the show, Stephen and Rebecca Smotherman.
[INTRODUCTION]
[0:00:21.5] REBECCA: Hello there, welcome to this episode of The Full-Time FBA Show, we are so glad you're here with us today. We are going to be talking about the top wholesale sourcing myths. It's things that you might have heard if you have learned anything in the past or heard anything in the past about wholesale sourcing for your Amazon FBA business and things that sometimes get discussed and aren't necessarily true and we want to clear that up. We want to always be pointing everybody, our listeners, our blog readers to the truth when it comes to your FBA business and this is a topic that we especially want to dig into the truth on.
Today, Stephen is going to be talking about that with Dan Meadors of The Wholesale Formula. They're going to be discussing these wholesale myths and what you can do to learn the truth about them instead and Dan has been on the show before. You may have heard him in a couple of past episodes, you can find those episodes if you're interested in listening to them at fulltimefba.com/12 and fulltimefba.com/45 because he was on episode 12 and episode 45.
For now, let's just get right into today's interview between Stephen and Dan.
[INTERVIEW]
[0:01:32.8] STEPHEN: All right, I am here with Dan Meadors of The Wholesale Formula. He has been my wholesale mentor for years now and I have asked him to come on the podcast today to talk to all of us about the top wholesale sourcing myths and why they're not true and how the truth is way, so much better than those wholesale myths.
Dan, welcome to the show again, how are you doing today?
[0:01:55.4] DAN: Hey brother, thanks for having me on. It's exciting to be back for a third time.
[0:01:58.6] STEPHEN: I know, you were the first person to be my second time guest and we've had a few since then. Now you're the first one to be our third time guest so man, you're just popular, people love to hear from you and I'm glad you could make it back today.
[0:02:11.3] DAN: Heck yeah, let's do our best to make it awesome for them today.
[0:02:13.4] STEPHEN: We will. At the end of this podcast, our video that we're doing right now, people are going to be just energized and excited and better equipped to find success with their Amazon business. Let's just jump right into the first myth when it comes to wholesale sourcing. A lot of people think, "Man, I got to get a lot of money to do wholesale, I just don't have enough so maybe when I get more money, I can get into wholesale sourcing." Let's break that one down?
[0:02:39.3] DAN: That's probably one of the most commonly – I want to say perpetrated myths that I've heard, is that it takes a lot of money to get started with wholesale and I'm going to be honest, that one got me. I fell victim to that and I probably got started, it was at least a full year later than I should have with wholesale but because I believed it.
Because I heard, everybody I talk to would talk about needing a huge budget to place minimum orders and things like that. The fact of the matter is, that's not the case very often. It is the exception, rather than the rule to have a prohibitively large minimum order.
For us, we have talked to hundreds and hundreds of brands over the course of the past, it's crazy man, I guess it's been five years that we've been really digging into wholesale.
We've talked to hundreds of brands and it's super uncommon to see minimum orders above $500. The most common range is 250 to $500 and where this really starts to matter is that, you know, when you think about putting together a business, most people don't have an army of cash.
You hear these statements of, "You got to have a lot of money to get started, you got to have this," and it just freezes you and keeps you from taking action but with wholesale, the game has evolved. I'm sure that was probably the case 10, 20, 30 years ago but it's evolved, it's evolved quite a bit.
They have a lot of programs in place to support small businesses and really be able to facilitate those smaller minimum orders to keep small businesses in the game. I couldn't have been more shocked the first time I heard it because I remember calling the first brand that I really talked to, I called and my purpose in talking to them was to find out, which distributor I could buy their product from.
They were like, "I'm happy to set you up an account," and it was kind of interesting because my heart kind of dropped because I didn't want to feel embarrassed that I couldn't afford their minimum order. I was like, "Yeah, that's really awesome, what are your guy's minimum orders?" They said, "$250".
Then, it's like flashing through your mind, years worth of, "Wow, I didn't do this because I thought it was really prohibitively expensive," and you talk about feeling like you punted. That one was a moment for me where I was like, "Wow, I could be so much further down the line if I just didn't listen to what people say and actually did some level of research." Yeah, that one's a pretty good one.
[0:05:01.8] STEPHEN: Yeah, definitely. You don't need a thousand dollars per order or anything like that. This leads me to my next myth. A lot of people think, "Well, to do wholesale, I'm going to need a big warehouse, I'm going to need maybe even a forklift to be able to get these taken care of." Let's talk about that myth for just a moment.
[0:05:20.1] DAN: Well sure. I think that goes kind of back to the same line as the budget, right? You just assume you have to have all these things and stuffs. That's just not the case. For us, getting started with wholesale, I kind of touched on that in the past question, I'll jump on to this too.
Realistically, I think anybody can get started with about a $2,000 budget. A $2,000 budget gives you that flexibility to build your business and then, you're thinking, "Well damn, if I have a $2,000 budget, how in the world am I going to rent my warehouse?" And that was probably the biggest trap I ever got myself into.
It's shocking that the developments we've had in the Amazon space, because when I first got in the wholesale, third-party logistic centers might have existed but I had certainly never heard of one. They might as well not have existed if they did. For us, that meant building infrastructure like learning to hire and train employees, getting a forklift, getting racking and shelves and all the stuff that goes along with running like an operation and it was interesting because I remember thinking to myself, "Gosh, this is not my wheelhouse, I'm not an operations person, I'm not a commandeer, like a boss that's breathing down people's neck to get stuff done." For us, that was the hardest part of a wholesale and then we started really learning a lot more about the third-party logistics center and I remember, it's about two years ago between 18 months and two years at this point, I think. I think closer to two years.
It was tough because we had this round where it's so hard to find great employees and we were getting ready to go hire two or three more warehouse people and I was like, "Man, we should really just try to offset some of this and maybe use a 3PL and that way, we won't have to hire and can kind of just keep our staff small and diversify."
I remember like in that first couple of weeks, after we had our first shipments going there and we started analyzing, finished cost versus finished cost, it wasn't very much different. I can tell you one thing it was, it was a whole lot more convenient because I didn't have to go to a warehouse every single day, I didn't have to manage employees, I didn't have to deal with shipments and receiving and all the things that go along with running a building. Like your heat going out. Gosh almighty, those kinds of things. I remember when we had our warehouse, one time, our heat goes out and it's just – those are the things that keep you from progressing your business, is every time you're dealing with all these problems and that's what we learned is, gosh, so much of this stuff just goes away.
I think it was after we sent that first shipment within two or three months, we had fully converted, closed our warehouse and have never looked back and I can say without a doubt that it caused our business to grow significantly because it's like, were your costs lower? No, they weren't lower, they were higher but not by a substantial margin. But the thing that it really did is, you know, all that focus where we were trying to be okay at running a warehouse, at managing logistics and doing all those things just went away like, "poof."
Now, we're able to really focus on adding value to brands, having better communications, reaching out to more brands, all those things that, for us, we're inherently better at or can vantage better than we'd move the needle more in our business so it was a huge boom for us.
[0:08:31.2] STEPHEN: Yeah, absolutely, and when people think about starting with wholesale, they're like, "I gotta get all this money, I got to get this warehouse or maybe even a forklift," or whatever. When you realize, no, you can do it all as a one person show from the comfort of your home and, you know, you talked about outsourcing to 3PL, third-party logistics. I know a lot of people call it, in the Amazon world, prep centers. Just being able to have your wholesale inventory shipped to a prep center, the prep center is trained and knows how to receive it, prep it for Amazon and ship it directly from there to Amazon and be able to take care of that for you.
Yeah, it just frees up, not only just so much time but also just the mental energy that you have to put into your business. Yeah, like you said, freed us up to be able to focus more on finding new brands and being a better representative for that brand and helping them out, it's awesome. Yeah, you don't have to be a huge, big production or operation to be able to make this work.
[0:09:27.3] DAN: Well, I mean, that's kind of the hallmark of what I love about FBA in general, right? Is the flexibility. If you're a great logistics guy and you're amazing at running a warehouse, let's say you've run a warehouse for 20 years as a traditional employment and you understand the operations that would let you cut costs and things like that, then by all means, you can do that.
The point is, if you don't have expertise there, I think you're better served focusing and doubling down where your expertise is because that's going to move the needle more than trying to catch up and be competent in one area.
With the prep centers 3PL companies, they're just so good and so efficient now that the cost really isn't prohibitive, it's like, if that was the one thing that was keeping you from getting started with wholesales like, "Wow, I just don't want to manage that much inventory," I can tell you that I actively advise, I think it is the exception rather than the rule now, I advise people to use prep centers and third-party logistics companies. Unless it is a core strength or something like that. Even then, even if it's a core strength for you, I would still say you should probably err towards using the 3PL and here's the logic.
Let's say that right now, for us, I think it comes down to, "What kind of business do you want to run?" I decided that I wanted to run a profitable lifestyle business that gave me more time at home and freedom and things like that. I didn't want to run a thousand-person company and just be touching the micro details every day. I wanted to really focus on the things and components that I loved, which is adding value to brands. I don't need a bazillion clients, I just want to run a really good, strong, profitable business. Once you have that in mind, you just have to think about the best way to accomplish that and realize that all avenues are open.
A prep center or a 3PL, they're competitive enough, if that's how you want to run your business, you should absolutely do it and you can come back to it. That was where we decided if, right now, that's where we're at in our life is we want to run that business.
For us, the flexibility of the model gives you that component where you can literally switch on a dime. We were able to switch our entire multi-million-dollar operation entirely, over the course of three months. From having a warehouse, having all this stuff to nothing and vice-versa. I'm 100% sure that I could turn it back on in less time.
[0:11:40.0] STEPHEN: Yeah, the fact that you can do that and have that flexibility is definitely a big deal, that's awesome.
[0:11:45.5] DAN: I guess [inaudible 0:11:45], this is just something to consider with wholesale that's unique. It's funny because I started out as a retail arbitrage guy but I'm starting to get so much further removed, I forget about some of the nuances. It's just, for us, as far as processing inventory goes, everything is streamlined, whereas it's not in retail arbitrage.
That being said, it's like, you know, with a retail arbitrage shipment or online arbitrage shipment, I can't just ship that directly to Amazon, right? With wholesale, more than 60% of my orders right now never even go to anybody other than Amazon, they go directly from the manufacturer to Amazon.
[0:12:21.7] STEPHEN: That's awesome.
[0:12:22.5] DAN: I've gotten so ingrained into thinking that way because it's just such a part of our business. Again, it's starting to become kind of, the exception to use a prep center as opposed to going direct. Once you start down that path, it's like, your costs actually get lower, think about that.
Not only do you not need a warehouse, a lot of times, you can just skip a lot of that cost altogether. If I have a single unit that needs no real prep or anything like that, it just literally goes straight to Amazon.
[0:12:47.1] STEPHEN: Yup, that's cool. Let's transition from myths about getting started with wholesale, the whole concept of it, to some myths about finding profitable inventory. There's a myth out there that's like, "Okay, I got to go to a ton of tradeshows to find profitable stuff to sell on Amazon and I don't want to go to trade shows or I don't want to do anything indoors." It's like, "I can't find stuff because I can't go to trade shows." Talk about that myth for a moment.
[0:13:12.2] DAN: Sure, sure. I remember when I – our first round of wholesale. Right before we really got dialed into what we call reverse sourcing wholesale. We started like everybody else. We started with a catalog, we started by going to ASD and honestly, just weren't very good at it. I don't enjoy it, I don't enjoy it. I like to research, I like to be methodical in the way I do things and I like to think about the strategies I can use to land the account rather than just like trying to come up with it on the spot.
I'm just not what I would call a very good "at a show person." That wasn't my strength either. I can tell you this, if that's a fear for you too, if that's something that you don't do, I haven't been to one of those events in at least three years and we picked up a substantial amount of accounts in that time.
Realistically, again, this is back to the whole Amazon and wholesale model, like, it is one of the most flexible models. You're able to adapt that around your strength, like if you're a great copywriter, you can steer more of your initial contact and follow-up contact to be copy-driven. If you're better on a phone or what have you, you can drive more of your contact to the phone and really take advantage of whatever your strengths are.
An example of that was, one of our most successful students, Ian Bower. He had a job that was like incredibly demanding, he was an executive chef and had like 70 employees under him and stuff like that but he wanted to build a business and I think it's one of those things, if you want to build a business, I'm sure you have those people in your audience, where they're on that cusp, they've done a lot of the research and they're kind of ready to go. Sometimes you just have to move forward, even when things aren't ideal, and realize that necessity is the mother of invention.
For him, he didn't have the time to jump on the phone, he never was free during business hours. So he had to create a structure that allowed him to convert through copy. He really focused and dialed into that and became an excellent copywriter and used that to generate and create accounts. Another thing he did was he started finding ways to outsource cheap labor like he hired virtual employees and stuff like that to be able to do more research and send more of those emails.
It was like a cool combination that he was able to adapt to his personal strengths to get really good results and I think that's really what can be done inside the model for anybody and that's what I advise is I think really hone into those strengths and really try to press your advantage, press like the things you're good at.
[0:15:37.8] STEPHEN: Yeah, you said that that was Ian Bower who you're just talking about. Actually next week on The Full-Time FBA Show Podcast, I'm interviewing Ian. We're going to be talking about – in fact, we've already recorded it from before I got a chance to record with you but it's going to be released next week and it was just an incredible, fascinating conversation about how he was able to use email.
Because that's another thing a lot of people – "I got to be on the phone with these people to make all these orders," and that's not true. You can do a lot of stuff via email and work on that and then maybe end up with one phone call at the end or maybe not at all. I have wholesale accounts that I've done it all via email and no phone calls and it's a wholesale account that I've had for years.
It's totally possible and look forward to sharing his story next week with everybody on the show.
[0:16:21.2] DAN: Yeah, I mean, that will be super cool because he does have one of those stories where he was able to make the most out of the time he had and leverage the strengths he had to create his business. I've seen that across our community, that's not unique to Ian.
He's just a shining example of it but you know, the same thing was true for Josh Blake, like Josh Blake was another one of our guys whose purpose for getting into Amazon was that he had a son with special needs. The condition wasn't covered under his insurance. So he was having to make up a lot of this money out of pocket and he was like, "Wow, you know, I can't get more jobs, like I have a job that's full-time," and had to find something that works when he had time and he said he was leaving to go to work at like 6:30 and seven in the morning. Then he would get home at 5:30 or six in the evening and help his wife with the kids until they went to bed at about nine or 10:00. Then it was, he would just do research and start sending and scheduling emails between 10 and 12 or 10 and one and over the course of a year, he built a business that was doing 180 to $200,000 a month.
[0:17:23.1] STEPHEN: That's amazing.
[0:17:23.8] DAN: In sales. This was a part-time income but it goes to show you, if you maximize the time you have and you focus on the things you can get done, like, you can build a really, really powerful business.
[0:17:34.5] STEPHEN: Absolutely. Yeah, the potential is there and it's totally possible and a lot of things that will stop you from doing the type of work to make that kind of money in other businesses, there's ways to get around it when we're working on wholesale.
Let's talk more about some sourcing myths. What about the people who say, "It's impossible for me to find profitable stuff to sell on Amazon by wholesale. The margins aren't high enough, the stuff that I'm able to find, they're selling for around the same price on Amazon. How do I find stuff cheap enough that's selling for high dollar on Amazon?"
[0:18:05.8] DAN: Sure. This is the topic I really love, right? Because there's so many ways to skin this cat. The number one way is, you've got to really sharpen up on your negotiating to make sure that you are getting the best products, like there's a series of strategies you should use.
You should – one of the core ones for us is making mock orders. Letting them see what the numbers are going to look like to see if you can leverage and get a discount. That one's incredibly effective but there are a bunch of those types of strategies that you can utilize to get your price down.
Like I said, you know, there's multiple ways to skin that cat. Another fundamental thing that I encourage people to look at and I think it's probably the first part of this is, is, it the right product, is it the right supplier? In a lot of cases, I believe that Amazon, and this, is in The Wholesale Formula, one of the things that we don't do is we don't teach people how to dodge competition, our goal is to teach people how to beat competition.
The fact of the matter is, there are a whole lot of people that sell products on Amazon and if you try to do things exactly like the people that sell things on Amazon, it is a rat race to see who succeeds but if you have the right strategy and you have the right follow through, you can develop a huge advantage and that's what we've seen and that's what we're trying to teach is, by providing value, by doing things like that and setting yourself apart, you create better relationships, you can leverage those better relationships to get bigger discounts or exclusivity. For us, it's always the long game.
One of the things that I've noticed over the past five years is that our margins tend to go up and that is just not true for a lot of businesses, right? Most people start thinking that my margins go down or I get squeezed or somehow but the reason ours go up is that we tend to get exclusivity more often and why do we get exclusivity? You know, if you give me an account for six months or eight months, why am I a good candidate to get an exclusivity?
Because I focus on doing things that help them and setting myself apart. The fact of the matter is, is like, I don't like accounts that are perfect. I don't like accounts that I can't build relationships with. You know, Nike as an example, is not somebody who's attractive to me. The reason is that I am never going to have a relationship with that company. I'm never going to be able to talk to somebody. I'm never going to be able to find out how I can help them and without doing those things, I can't add value and I am just another face in the crowd, right?
I think discounts really start there, or pricing really starts there. If you're not finding profitable products, you're probably not sourcing correctly. That's really the answer and I can tell you, you know, how do we find profitable products? And it's, I find broken, ugly stuff. I find broken, ugly things on Amazon that tend to sell okay because they're making something quality.
Think about it, it's funny because me and Dylan always talk about this when we're driving, you know, when we go out or whatever and it's like, we pull by the Chinese place that looks rundown, the Chinese restaurant that looks rundown and there's a million cars in the parking lot. What do you think? It's like, "That place has to be amazing. It has to be amazing, they're not pulling people in with their appearance." All the locals know that that place has a great product and the same is true for a lot of products on Amazon.
A lot of companies making amazing product after people experience, they just keep buying it and you'll see these products, tons and tons and tons of them with good strong sales ranks that are just completely un-optimized and they're doing nothing but selling based on their reputation of being a good product and that is my specialty because I can go to those brands and I can have that conversation and say like, "This is what you're missing.The secret sauce right here is what you're missing to kind of send you over the top."
And, you know, if I do a great job and I explain myself really well and I add value, and that's where adding value comes in, right? Part of adding value is educating people and if I'm able to educate those brands properly then they're going to want to work with me. If they see that vision, they're going to want to work with me and once they start working with me, if I do my end, if I do my part, if I'm the good partner that I talk about being, I'm able to strengthen that relationship and work towards things like exclusivity or things like that.
Now, another component, like I said you know, I've got another one, is, you know, there's other strategies you can use to kind of affect the cost of your products and wholesale. You have to remember, like one of the most awesome parts is we're so nimble, we're able to set up accounts quick, like our products are quick on Amazon.
In the private label space, if I create a new product I have to have it manufactured, I have to ship it across the world, I have to do all of these things and I get it in there and it is. But with wholesale, I'm super-fast, right? I can set up an account and have my products on Amazon in two weeks or a week even sometimes. With that kind of flexibility, one of the things that we do, the ability to set up multiple accounts, is we have been leveraging a lot.
We have been leveraging good, strong bundles, working with our brands to talk to them about products that we see or things that we could create with potential partners and things like that and create bundles. Once you're leveraging those wholesale accounts where you are increasing sales and you are being a great partner but you are also creating those spots outside of the regular sales channel, like the regular listing or whatever, that can also increase your margin drastically.
It's a combination of, I think you need to be sourcing the right products, I think you need to make sure that you are using all of the core strategies to get discounts and then really look at those extra components like, "How can I increase my margin by adding value to the customer?" Those kinds of things I think will take a what you – sometimes I think a lot of people look at a giant catalog and they see one skew but when you really start doing all those things, that one skew turns into 30 skews or whatever.
[0:23:30.9] STEPHEN: Yeah. Well, you've basically, in the last few minutes delivered a master class on the topic of being able to find profitable inventory to sell on Amazon, reducing cost, increasing your ROI and I appreciate you doing that. The last big myth and I think this is one of the biggest ones that causes people to quit, be like, "You know what? I'm not going to sell on Amazon when it comes to wholesale. Wholesale doesn't work."
The myth is that wholesale companies don't sell to Amazon sellers. Let's break that down and actually tell people why it's a good thing if a wholesaler tells you that.
[0:24:06.5] DAN: Sure. No, it's interesting because like you say that, I don't know if you saw, I immediately started smiling and it's because I want them to say that. That's exciting to me. The exciting part is when I contact a brand and they don't want to work with me because, look at it in the opposite light. Let's say that everybody who contacts this brand, they say yes. Well, what does that do? It either makes us, let's say that we all agree to play nice and nobody ever violates a map or something like that, right?
Now, but there's a thousand sellers and let's assume this is a great skew that sells a thousand times a month. Guess what? On average, you're going to get about a sale, but is anybody going to get excited about making one sale?
[0:24:45.5] STEPHEN: Yeah.
[0:24:46.6] DAN: No, of course not. Now, look at it from the brand's perspective. Do you think selling to a thousand people, one unit for a month's supply would be attractive? And it's like, absolutely not. There is a lot of lost efficiency there. In the same token, imagine being the brand and trying to communicate with those thousand sellers, to talk to them. Do they want to do that? Do they want to take on that workload?
The truth of the matter is, I don't think a lot of brands do want to work with Amazon sellers and they shouldn't.
[0:25:13.1] STEPHEN: Right.
[0:25:13.4] DAN: They should not want to work with you. I think we have to change our minds as business people, right? A lot of the times we assume that if we offer somebody money, it's kind of just spoken for that they are going to say yes, right? Like, "Well, I'm just your customer because you offered me money," and the fact of the matter is, thousands of people want to offer that brand money. For us, it's always been, the opportunity is the brands that say no. The opportunity is created by the fact that these things are hard to get.
I never get frustrated when I have that stretch where I am unable to land an account. I never do and it's because I look at it from a perspective of, number one, this is part of it. This is part of what makes this model work. If I succeeded every time it would not work and then I look at it from the perspective of, it hones your craft. It makes you focus on how to deliver the best possible value.
Be in those conversations enough and it makes you understand how you can help those brands. I don't think brands should want to work with just anybody. I actually don't and I hope that the vast majority of brands, I actually hope there's thousands of brands that are listening to your podcast Stephen and I hope they take this one to heart. Turn sellers down, make them prove to you that they want to work with you and they can actually help you.
Not only will a brand see a massive improvement for their performance but sellers, by nature, have to become better and ultimately, they're going to build better businesses because of that. In that scenario, that's a huge win for everybody involved and I like the fact that they don't say yes because it makes the account good. That's what makes the account good for a really long time is because they're telling everybody no.
[0:26:49.0] STEPHEN: Yeah, so let's say, you know, you reach out to a wholesale company. You're like, "Hey, I'd love to sell your stuff," and they're like, "Are you an Amazon seller?" You're like, "Yeah." "We already have enough Amazon sellers or we don't sell to Amazon sellers." How can you overcome that?
[0:27:01.2] DAN: Sure. Well, number one, the first thing I want to do is I want to identify, what are their needs, how can they help them, right? If I go to their listing and I see that they have poor pictures and these are just the things that you can see but inherently when you start these conversations, you are going to talk about more things, right? I want to start with the things I see and uncover the things that I don't see.
You know, if I got that email it's like, "Hey Dan, sorry we're not working with any Amazon sellers at this time." I might respond with something like, "Hey Stephen, yeah thanks for getting back to me. I really do appreciate it. I certainly understand your guy's position and if I can just grab a few minutes of your time, I would love to help you guys out whether you wanted to work with me or not. Here are some things that I saw that I could immediately help you with or I can describe to you that you can share with your other sellers and maybe see some positive growth," or something like that. Just wanting to help.
Then once I open that conversation and let's say it's a phone call and we start talking about those things. I am focused on adding value, that is another core component is, if I get to that call, I am not trying to win you. I am not trying to sell you. I am not thinking about that. My goal is literally to help you and then have that turning point where you want to start working with me because I helped you. I do think that if, in that instance, brands are best served. They are getting the best service when that happens.
But again, that is, these things where you sent that email that says, "I don't want to work with you." The vast majority as sellers, just read that at face value, they go away, right? That is a good filter. Think about it, that's a great filter, like those sellers probably weren't going to help anyway. They probably weren't going to add any level of value. It was probably best that they went on but if you are one of those people that are invested into being a good partner or you want to develop those relationships with brands, that's your opportunity to look at their listing and fire back with something they can actually help.
[0:28:47.4] STEPHEN: Yep, that's cool. Yeah and most wholesale brands, if you come to them saying, "Hey, I want to buy your stuff," and you are just trying to get something from them without offering anything in return besides the money, it is not worth their time and so you can set yourself apart by offering up a lot of different value propositions on how you can serve them and I know The Wholesale Formula helps train with so many different aspects of those value propositions.
The day this episode drops is a Monday and if you're listening to this podcast on Monday or maybe even Tuesday or Wednesday, on Thursday an absolutely free online live wholesale workshop is going to drop and so Dan, talk a little bit, a second, about what this live online wholesale workshop is going to be, why people should sign-up and if you already can't wait, you can go to fulltimefba.com/wholesaleworkshop and you can sign-up for it right now because the sign-ups for this workshop are open right now. Dan, tell us a little bit about this workshop.
[0:29:46.9] DAN: Sure, I've been coming on your show for a while, like I feel like I know your audience pretty good.
[0:29:51.2] STEPHEN: Yeah.
[0:29:51.5] DAN: A lot of them like the folks who have seen this before know this. We hold this workshop once a year and it's our opportunity to give people that open look at wholesale and say, "You know, does this make sense in my business?" This is a free look at wholesale where you can literally see, you know, a multi-million dollar operation. You can get to interact with me and Dylan on a personal basis and learn the strategies that we are utilizing in our business.
Here is where, for the folks who may have been to one of those workshops, this one is going to be unique and way different. Now the difference is, is we're actually going to be doing this one completely live. I know a lot of the Internet marketing speak or whatever is like, "Oh this live event." This one is actually going to be completely live, three days of intense, like three, three to four hour days where we are going to literally go through every component of wholesale.
Think about that, every single component of wholesale. We're going to be talking about how we find leads, how we score leads and think about, you know, if they make sense in our business. How we start to reach out and contact those leads and the strategies that we are going to use to land those accounts. If you have interest in setting up a wholesale business, this is going to probably be the best opportunity you have to see if it might make sense for you because it is going to be the actual real live event.
It is also going to be different in the structure in the sense that, you know with most virtual things, virtual happenings or what have you, they are kind of a webinar-style, right? They're just kind of talking back and forth and not very interactive, like the differences is we're building a lot of those core components into our live event where people can ask questions. People can have a lot of those interactions that may actually move the needle for them and help them understand this is a model that works for them and this is the best way to get started for it.
[0:31:36.2] STEPHEN: Yeah and the fact that you're doing this for free is amazing. I've gone to some of the pre-recorded workshops in the past and some of that stuff is better than some of the paid wholesale courses that are out there. I can't wait to see the live presentations online. I am really excited about that and I know you'll have replays for that, that are available for a limited time. I think the replays will be available for like, another six or seven days after the live workshop.
If you can't make it live for the live workshop, you know, you can check the replays afterwards. Is that right?
[0:32:08.5] DAN: Yeah, absolutely. We're definitely going to have that option but I encourage you, if you can make it live, really I mean this is the shot to kind of interact and to get those questions answered and make sure that you understand it at the core level but if you can't, we are calling it a live rebroadcast. What is a replay versus a rebroadcast is typically, a replay is just watching the video. The difference for us is the library broadcast. We are going to be able to try to simulate some of those elements too and have a little more functionality and for the people who couldn't be there live but absolutely. Absolutely try to be there live so, you know, I think you'll have an incredible experience.
[0:32:41.1] STEPHEN: Yeah and for those of you listening, studies after studies have shown that those who show up live to experience a training seminar, webinar, conference, those who show up live tend to take more action and find more results than those who say, "I'm going to watch it later," or watch a replay and so, if you want to increase your chances of seeing results and actually taking action on what you're learning, show up live. It's going to do you so much better than just checking it out later.
[0:33:11.5] DAN: I mean in my experience, think about it from my experience. Whenever I watch something, if I get it, most of the time I'll take off right? But sometimes, you have that one little road block and for us, it was just a misunderstanding about wholesale, the minimum orders, but that cost me a year. That one little misunderstanding literally cost me a year of progressing my business. The value in being in that live component and live atmosphere is if you do have that problem or question, it's one answer away from moving you down the path of taking action and getting results.
[0:33:44.7] STEPHEN: Yeah, definitely. If you are interested in learning more about this and about this wholesale workshop, fulltimefba.com/wholesaleworkshop. Sign-ups are open right now. If you happen to be listening to this, like months from now, don't worry, that same link will forward you to a wait list that will let you know when the next time this has opened up because it's only opened up for a week or so every, once a year to the public and so I want to make sure you will be notified when that happens if you happen to miss out on it this time around.
Well Dan, thank you so much for hanging out with me. Any final words of wisdom for our listeners before we say goodbye?
[0:34:21.4] DAN: First off, thanks for having me on again. I think over the past year, one of the things that we've learned is that I think it's a very good thing to have control over your own destiny, right? Even if that is developing something as a side business, right? Because I look back at my old life and, you know, in 2011 if you ask me in January or February of 2011 what my perspective on my job was, I was the happiest person in the world.
I never thought it was going to end, I thought I was going to work there forever and despite that, I wanted something fun and I started my little side Amazon business and June or July, I think I had my first sale in June. I was out there scouting around in stores and stuff and whatever it was and I remember in December, towards the very end of December I lost my job and it was all of the things that you think you have in your life, all the things you think you have together and packaged up and it just immediately falls to pieces. Like right there for me, it was like my whole world came crashing down and I was lucky enough. I was one of those people that was lucky enough that I had a little side business that I could jump into and really give it my all.
Over the past year, I think that you've started seeing – this is not like a scary thing. It's just that I believe that people should have the right and ability to control at least to some degree their own destiny. I think if you are in that stage where you're wanting to get started or you thought about it, the fact of the matter is Josh Blake built a two-million-dollar a year business between the hours of 10 PM and 12 AM because he wanted it. I think that if I were telling my kids something right now it's, give yourself options. If things change on a dime, we've seen it. Look at everything around you, like the Bitcoin is an example.
[0:36:05.0] STEPHEN: Right.
[0:36:05.6] DAN: Things change on a dime, like one day you're a hero, the next day you're a zero. Give yourself flexibility, get started into something and take action and I think not only will it make you a happier person and finding that something to latch onto but I think in the off chance that you need it, it can be an absolute lifesaver and I can say that it absolutely did that for me.
[0:36:24.0] STEPHEN: Yeah, absolutely. Action-takers are going to make changes and make those changes stick in their lives. Well Dan, thanks again for hanging out with me today and going through all of these myths and actually bringing some truth to people who might just be confused about some things when it comes to wholesale. I am excited and I look forward to your next appearance here on The Full-Time FBA Show.
[0:36:42.2] DAN: Heck, yeah man. Let's do it again.
[0:36:43.9] STEPHEN: Let's do it.
[CLOSING]
[0:36:48.1] REBECCA: All right, so I hope you learned a lot in the interview and we want to also make sure that you're aware that there is currently a wholesale workshop going on that you might really be interested in. It is a great workshop that The Wholesale Formula puts together to help people kind of get an introduction to wholesale sourcing. You can find that workshop at fulltimefba.com/wholesaleworkshop. Be sure and sign up for that today to get that great information.
I also want to remind you that the show notes for this episode can be found at fulltimefba.com/71. This is episode 71, you'll find any links that were mentioned, any notes that you want to take from the points that they covered in the interview and also the transcript for this episode if you want to go back and read it or take any notes from it, fulltimefba.com/71 and be sure to join us again next week. We are going to keep talking about wholesale, continue this conversation about wholesale sourcing.
Stephen is going to be interviewing Ian Bower, who averages 40k a month in sales with wholesale sourcing and it is a great interview that you're not going to want to miss. A lot more information about wholesale sourcing in that one, so please, join us next week for that one.
[OUTRO]
[0:38:01.3] ANNOUNCER: That is all for this episode of The Full-Time FBA Show. So head over to fulltimefba.com/podcast, where you will find the show notes and links from this episode. While you're there, subscribe to our newsletter where you'll get several free downloads of our popular and helpful Amazon FBA resources. Now, take action on what you have learned today so you can find success at turning part-time hours into a full-time income with Amazon FBA.
[END]