We all want to be more productive, but how can we actually find more time to get more things done in our Amazon business?  Today on the show, we talk about crafting schedules that are super productive for Amazon sellers. It's not just about finding more time to work on your Amazon business, but about making the most efficient use of the time you have available to you. The more efficient you can be, the more profits you'll experience. The more tasks you can get accomplished, the faster you can reach your goals.
Productivity is a powerful tool! So, if you're interested in learning more about our six-step process to enhance your Amazon seller productivity, start listening now.
Listen on the podcast player below.
Like what you hear? Tell a friend… and be sure to leave us a rating and a review. Here's how.
Key points from Episode 204:
Creating high productivity schedules for Amazon sellers.
Step One: Identify your most productive hours.
Step Two: Organize a to-do list of the tasks you need to do.

Write down ALL the tasks you need to complete
Prioritize your tasks
Schedule your tasks

Step Three: Break down your big tasks into smaller steps.
Step Four: Remove or minimize distractions.
Step Five: Create a rewards system for task completion.
Step Six: Take regularly scheduled breaks.
Links and resources mentioned in this episode:
Right-click here and save as to download this episode to your computer. 

THE FULL-TIME FBA
COACHING PROGRAM
Selling on Amazon sounds easy… but it's not. Too many Amazon reseller "gurus" will try to get you to fall for an Amazon reseller "get rich quick" scheme, but we're here to tell you the truth:
Selling on Amazon is hard, especially when you're all by yourself… BUT it's so much easier with a guide — and we're here to help.
Selling on Amazon is not a "get rich quick" scheme… BUT it can be a "get rich slowly" plan. With commitment to working hard, combined with our expert guidance, you can start making a full-time income selling on Amazon within about a year.
That's why you're invited to join our 12-month long Full-Time FBA Coaching Program. No matter if you're brand new to selling on Amazon or if you have a few years of experience, our coaching program will take you from where you are to making a full-time income in about 12-months.
Find out more about The Full-Time FBA Coaching Program (including how to set up a Connect Call with me to ask your specific questions about the program).

Back to the main page for The Full-Time FBA Show


More Episodes from the Full-Time FBA Show podcast:
Don't miss an upcoming episode! Subscribe, download episodes, and review the Full-Time FBA Show:

Episode 204 Transcript: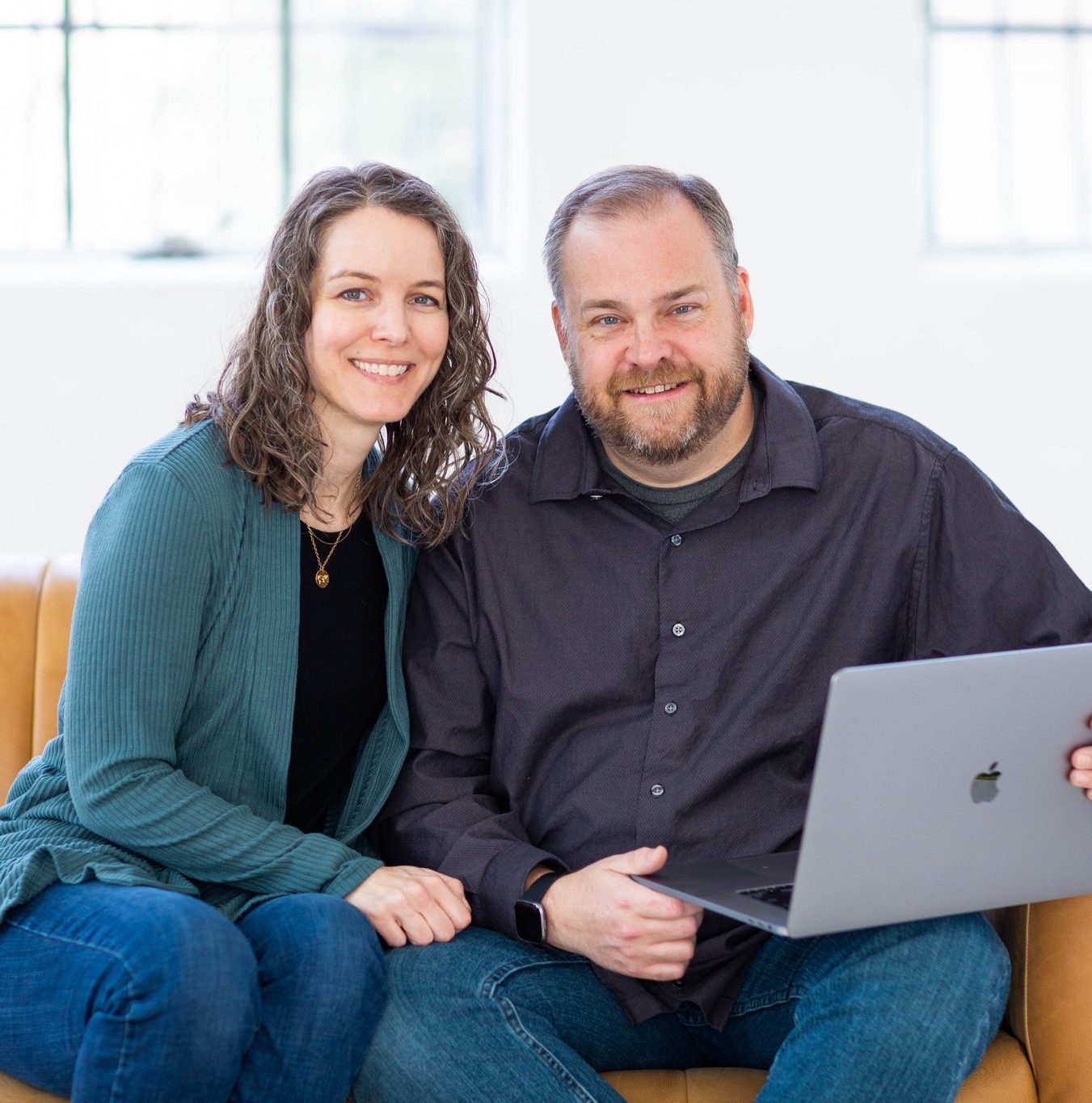 [INTRODUCTION]
[0:00:01.8] ANNOUNCER: Welcome to The Full-Time FBA Show. In each episode, it's our goal to help you turn part-time hours into a full-time income, selling almost anything on Amazon. Now, your hosts of the show, Stephen and Rebecca Smotherman.
[WELCOME]
[0:00:21.6] STEPHEN: Welcome to episode number 204 of The Full-Time FBA Show. Today, we're going to talk about high productivity schedules that you can create as an Amazon seller, and how we've been able to do it and you can too, and with me to talk about this is one of the most productive people I know, my wife, Rebecca. How are you doing?
[0:00:37.4] REBECCA: I'm doing great. I don't know if I'm one of the most productive people out there but I love studying this topic. It's something that I'm always working on in my own business, in my own personal development. So I'm really glad that you chose this topic for us today.
[0:00:50.2] STEPHEN: Yeah, it's something that has impacted our lives because we apply it more to than just our Amazon business but today's topic, hey, we're going to have it focused on Amazon sellers and how it can impact your Amazon business, and then you can just as a perk, hey, apply what we talk about today to other aspects and it will impact your life.
So let's get to this, on today's episode of The Full-Time FBA Show.
[DISCUSSION]
[0:01:13.6] REBECCA: We all know that it's very important to be productive with the time we have to work on our Amazon business. Stephen and I know that you, our listeners, are all in different sorts of situations as you're trying to start or grow your Amazon business.
Some of you have all the time in the world. You're retired or you're unemployed, or for whatever reason, you just don't have a lot going on right now but others of you have almost no free time at all to work on your reselling activities and the rest are somewhere in between.
With that said, what we're going to show you today will help everyone in every situation make the most of the time they have to be productive and profitable in their Amazon business. So let's get into this six-step process that we've used, and we even teach our coaching students to use, in order to create a high productivity schedule as an Amazon seller. Okay Stephen, start us off with step number one.
[0:02:09.0] STEPHEN: So step number one and this will all be in our show notes, number one is identify your most productive hours and think about this for a few minutes. When do you feel the most productive? You know, everyone is different so think about when might be at your best. Some of you are an early bird and you work your best in the mornings or some of you hit your stride in the afternoons and others are night owls and you can work all night long.
So when do you feel at your best? When are you most alert and focused on what you're wanting to do? Because being alert and focused, it helps you to take care of those more complicated tasks more efficiently. So do your best in your normal rhythms of life and as best as you can to find out what time you're most productive and I say, as best as you can because you know, if you can do your best in the morning but you have small kids that are up and needs some high levels of attention, then the morning time might not be your best.
It might not be the best time to focus on your harder and more critical tasks but maybe when the kids go down for a nap, that's going to be your best time. So whatever your situation is, identify when your most productive hours are for working on your Amazon business. That's step number one.
[0:03:16.2] REBECCA: And number two is to organize a "To-do" List of the tasks that you need to accomplish. Keeping a to-do list that's on running is just a great way to stay organized and on track and it's kind of old school, you can write it all down on a piece of paper like Stephen. He's old-fashioned, just got his notebook and his pen and paper to do his list.
[0:03:36.7] STEPHEN: Did you call me old?
[0:03:38.1] REBECCA: I mean, that's kind of what happened just now. I use a digital to-do list. I use an app on my phone. Well, it syncs between my phone and my laptop to keep my running list of to-dos and recurring list of to-dos. So just find what works best for you and stick with it. So it doesn't matter if it's on paper or it's digital and then in this step, we also break down a few smaller steps.
The first thing is you need to write down all of the tasks you need to complete. Basically, do a brain dump and list everything, from ordering supplies to sourcing inventory to learning from a course, just write it all down and then the second thing is to prioritize your tasks. How do you prioritize your tasks?
So remember we've talked before about the one thing question. We did that in episode number 198, we've mentioned it several times but we had an episode where we talked about it a little bit more, episode 198, when we discussed the six critical questions to ask to get you to a high six-figure Amazon income.
Check that out at fulltimefba.com/198 if you haven't listened already. So the one thing question is this, "What is the one thing I can do, such that by doing it, everything else will be easier or unnecessary?" and this comes from the book called, The One Thing by Gary Keller and Jay Papasan and it will help you prioritize what to do next, it will help you prioritize.
For example, do you want to learn Keepa but you haven't opened up an Amazon account yet? What is the one thing I can do, such that by doing it, everything else will be easier or unnecessary? Well, you can't use Keepa until you have an Amazon seller account, so let's prioritize opening up that seller account.
So before we get on to step number three, remember, that step number one is to write everything down, and number two is to prioritize those tasks, and then number three is to schedule your tasks. From the main task list that you made, you can start to move tasks into your weekly schedule or your daily schedule.
Be sure you add a mix of some smaller and bare tasks each day to your daily schedule and keep the times of our highest levels of productivity in mind so that way, at the end of the week, you'll find that you've actually accomplished all you set out to do rather than looking back and wondering what you did with all your time. You had it scheduled and you got it done.
In fact, Michael Hyatt, who is a productivity expert says, "If it doesn't get scheduled, it won't get done" and we can totally attest to this in our own life, in our own business. So if you want a highly productive Amazon business, get your tasks scheduled.
[0:06:16.8] STEPHEN: So again, the steps that we're talking about when it comes to creating a high productivity schedule for Amazon sellers, number one, identify your most productive hours, number two, organize a to-do list of the task that you need to get accomplished, and number three, break down the big tasks into smaller steps.
You know, one reason we end up not being very productive with our time is because we subconsciously put off the big tasks because, well, they feel too big. We get overwhelmed just thinking about these huge tasks that we want to accomplish, so we procrastinate completing them until either it never gets done or maybe it turns into a mad rush at the end and we just wish we'd started sooner when we finally do get it done.
And so that's why breaking down the big tasks into smaller or manageable steps, it's a smart step for being able to have some high productivity in your life. So which is better for you, an intimidating big task or a series of manageable small actions? Of course, a series of small manageable actions.
So it's kind of like solving a complex puzzle. Each small step leads you closer and closer to the finished product and breaking down the big tasks into smaller steps, it allows you to focus on that one little task at a time without feeling the pressure of the entire project. So as you complete each small task, you gain some momentum and get some sense of accomplishment, so that's really good.
So breaking down the bigger projects into smaller tasks is also a great way to measure your progress and so you can be incredibly motivated by that and it can spur you on to get some even greater and greater momentum for more productivity.
[0:07:48.1] REBECCA: All right, and then our fourth thing that we want to bring to your attention about creating this highly productive schedule as an Amazon seller, is that you need to remove or minimize distractions.
You know when you're working or you're doing something fun or something creative and you just feel like you're in the zone. It seems like your productivity levels go through the roof when you're able to get in the zone, right? This type of situation actually has a name and it's called "Flow" or it can be called deep work, which is what Cal Newport has called it. I highly recommend that book, Deep Work by Cal Newport.
[0:08:24.3] STEPHEN: Unless it becomes a distraction.
[0:08:27.0] REBECCA: Well, yes. So the state of flow or deep work is a great place to be for productivity but the simplest distraction can cause your working momentum to come screeching to a halt. So let's talk about those distractions for a moment. Different people have different levels of sensitivity when it comes to being distracted.
So think about what distracts you. They're the obvious distractions. There's the TV on in the room or you're trying to listen to a true crime podcast while you're working or there's other people around, there's kids. I mean, shout out to everybody who tries to work from home with kids at home. I'm so glad that school has started again and so that that distraction has been minimized.
Those all can be distracting and they can either take you out of the state of flow or your deep work or worse, they cannot even allow you to get into that state of flow or deep work in the first place. So all distractions big or small are secretly stealing your focus and chipping away your productivity, so identify your distractions and work out how to diminish or completely eliminate them. Of course, you cannot eliminate your kids, so that's not what we're saying.
[0:09:36.8] STEPHEN: Right, but you can definitely pick the right times to get the work done while the kids are napping or they're playing safely in the backyard, after they go to bed and for those with older kids, you even have the opportunity to teach them what it's like to respect your time and create some healthy boundaries for you to get some work done without interruptions, except of course, real emergencies. Real emergencies can be fine interruptions.
[0:09:57.8] REBECCA: Well, they're not fine interruptions, they're truly interruptions.
[0:10:03.0] STEPHEN: Yes.
[0:10:03.7] REBECCA: So as best as you can, create a distraction-free zone to work in. Think about your workspace; is it a zone conducive to high productivity or are there some hidden distractions that are stealing your concentration and your productivity? Basically, you want your workspace to line with your desire for increased productivity.
If you work from home, perhaps you need to look at relocating your workspace to a quieter part of the house. It also helps to clean up your desk because minimizing visual distractions can help with your mental distractions.
[0:10:35.0] STEPHEN: Why are you looking at me when you said that?
[0:10:36.5] REBECCA: I mean, I don't know. I mean, you're just – you're right there and we're sitting here at your desk.
[0:10:43.1] STEPHEN: Yes, okay.
[0:10:43.9] REBECCA: Or another thing would be to invest in a pair of noise-canceling headphones if you think that will help to reduce distractions. Also, I want to acknowledge that I can hear Peter playing Super Mario in the other room even as we do this. So I don't know if the microphone picks that up but –
[0:10:58.5] STEPHEN: Probably not, but it can be a distraction.
[0:11:00.4] REBECCA: Yeah.
[0:11:00.7] STEPHEN: Yes. All right, let's move on to tip number five, step number five. Create a reward system for task completion. You might be thinking, "What? Rewards for doing things, what am I, five?" No, you're human and we humans tend to work better when we are incentivized. So that's why building in some kind of reward system into your schedule can take it from a boring average schedule to one that can possibly bring about high productivity.
This is the one that we do sometimes and not maybe that often enough but it can be a missing ingredient of a profitable and productive schedule. So the idea here is to create an extra layer of motivation and a reward for you to complete more tasks throughout the day. By setting up goals that are achievable for yourself and attaching a reward for their completion, then you're incentivized to do the work more diligently and efficiently.
Here's something that might help you with the strategy, you know don't overcomplicate things. The rewards don't have to be elaborate or expensive. I mean, they can be something like a simple snack break or your favorite beverage or a short break in your day to do something you enjoy or more bigger rewards for bigger tasks like listening to an episode of that true crime podcast you turned off so that you could focus to get more work done or making a coffee shop run, something that you like that will motivate you.
Many of you know that I enjoy all things baseball and one time, I bought a box of 24 baseball card packs. Each pack had 18 cards of baseball cards in it and so when I got a task marked off my list, I rewarded myself by opening up one of those packs of baseball cards. Yes, I'm an adult and I did this. I loved it and they motivated me and I got things done. So find out what motivates you and stick with it.
Seriously, the satisfaction of completing a task paired up with the excitement of a reward even if it's a little one — it can be a powerful combination for most.
[0:12:46.3] REBECCA: All right, and our sixth and final suggestion for creating a super productive schedule as an Amazon seller is to take regular breaks at regular intervals throughout the day and we've talked about this before but you can actually be more productive when you take breaks or get some rest throughout the day. This goes against the hustle culture that's so prominent these days.
But there is real scientific data that tells us that we're actually less productive if we're on the hustle train all day. So schedule in regular breaks throughout the day and you may be thinking, "Wait, aren't breaks counterproductive to productivity? Isn't that a distraction?" but actually, that's not the case. Breaks are not a distraction to your deep work or the flow that we are telling you to strive for.
We really want you to achieve that flow and in order to do it, take breaks when you need to. Taking breaks at regular intervals throughout the day is not only good for your physical health but also for your mental well-being. Studies have shown that taking short breaks every hour can increase productivity and prevent burnout. By taking a few minutes to stretch, go for a walk, or simply step away from your computer screen, you can recharge both your body and your mind.
This ensures that you're always operating at your best and that you're in a better place to get back in the zone. So if high productivity is your goal, then start incorporating breaks into your daily routine. In fact, schedule those breaks if you need to because like we quoted Michael Hyatt before, "If it doesn't get scheduled, it won't get done" and I actually do this on a regular basis. I schedule in, like a 20 to 30-minute break in the afternoon.
That's an even longer break that I take at other times and I'm pretty insistent that I get that 20 to 30 minutes of just completely shutdown of my brain. We actually say, "I need to go shut down my brain for a while." It's what Stephen and I will say when we need to do that.
[0:14:38.4] STEPHEN: Yeah and it just helps us, you know, avoid that burnout and it helps us to just get some more things done when we come back to work afterward. So obviously, we all want to be more productive. You know, whether it's to help us to hit our daily tasks more often or more efficiently or to carve out more time to source for profitable inventory, or just have more downtime after work, productivity is a powerful tool.
So when it comes to improving our productivity and building a high productivity schedule, that's key. So you can be an Amazon seller who can identify your most productive hours and then organize a to-do list. You can break those down by big task into smaller steps and then remove distractions and create a reward system and then take breaks throughout the day, then you're going to be able to be more productive and make steady progress toward achieving your goals.
So if you're interested in Amazon strategies like these, we have mindset trainings, we've got all sorts of stuff that focus on helping you become a more productive and more efficient Amazon seller. We offer coaching, if you're interested in our coaching, check that out, fulltimefba.com/coaching, and we get into things like this, some Amazon strategies to help grow your business, mindset strategies to kind of make sure that you're in my mindset and then business strategies to help you grow your business throughout and things like this to be more productive.
So check that out at fulltimefba.com/coaching for more information about our coaching program.
[CLOSING CONVERSATION]
[0:16:05.9] REBECCA: Thank you so much for joining us for this episode of The Full-Time FBA Show. As always, we have the show notes and the transcript for you at fulltimefba.com/204, because this is episode number 204. I think this is an episode you will really want to check out because we got all those links that we mentioned before, and that list of the six different steps that we covered here for creating your super productive schedule as an Amazon seller.
[0:16:32.0] STEPHEN: And next week on the show, we're going to get real, we're going to talk about our biggest Amazon FBA failures that we've experienced in over 10 years of reselling on Amazon. So we're going to bare our hearts and our hearts and our souls to you next week.
[0:16:43.3] REBECCA: Oh goodness.
[0:16:45.5] STEPHEN: And just, we just want to make sure you don't make the same failures or mistakes and so we're going to share them with you next week on The Full-Time FBA Show.
[OUTRO]
[0:16:54.9] ANNOUNCER: That is all for this episode of The Full-Time FBA Show. So head over to fulltimefba.com/podcast, where you will find the show notes and links from this episode. While you're there, subscribe to our newsletter where you'll get several free downloads of our popular and helpful Amazon FBA resources. Now, take action on what you've learned today, so you can find success at turning part-time hours into a full-time income with Amazon FBA.
[END]