A race to the bottom isn't the kind of race you want to win. By beating your competitors' prices to the bottom, you can ruin your chances of making good ROI. In this episode, Stephen and Rebecca Smotherman go into detail about "racing to the bottom" and discuss some of the best ways to avoid it.
To kick things off, we first look at how racing to the bottom is a sometimes drastic lowering of prices between two or more competitors, until nobody has any profits left on the table. Following this, we look into the multiple reasons Amazon sellers participate in this race and how almost no one wins. We then dive into some of the ways to help you not fall into the trap of racing to the bottom. We explain the importance of knowing the nuances of supply and demand, the need for special tools to track inventory like Keepa, repricing the right way, and, of course, adopting the right mindset. Lowering prices isn't always a bad thing though, as we also look at various occasions when price-lowering isn't just a good idea, but a necessity too. To hear more on how you can optimize your prices, be sure to join in today!
Listen on the podcast player below.

Like what you hear? Tell a friend… and be sure to leave us a rating and a review. Here's how.
Key points from Episode 77:
The "race to the bottom" defined and explained.
How a race to the bottom usually begins.
What people who race to the bottom don't understand about Amazon.
The truth behind why people race to the bottom.
Why pricing lower than your competitors won't necessarily give you the buy box.
What sellers can do to avoid lowering their prices to unreasonably low levels.
Using automatic repricers to avoid your prices going too low.
When you should consider liquidating your inventory.
Why it is better to make data-driven decisions and not emotion-driven decisions in your Amazon business.

And so much more!
Links and resources mentioned in this episode:
Right-click here and save as to download this episode to your computer.
More Episodes from the Full-Time FBA Show podcast:
Don't miss an upcoming episode! Subscribe, download episodes, and review the Full-Time FBA Show:

The Reseller's Guide to Pricing for Profits
Do you have a strategic pricing strategy for the items you're selling on Amazon? Your pricing game plan can determine whether your Amazon FBA business succeeds or fails.
Amazon (as a seller) has a pricing strategy… and successful third-party sellers have a pricing strategy. It's about time you had a tactical and calculated pricing strategy that will help take your Amazon business to the next level.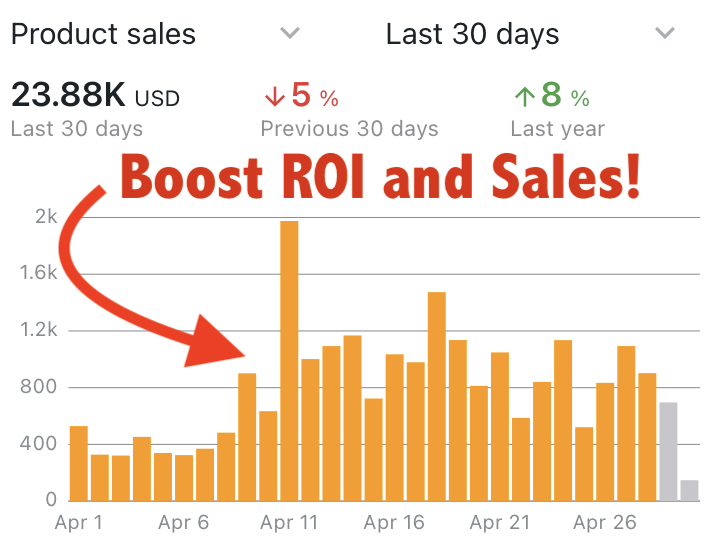 In The Reseller's Guide to Pricing for Profits, we'll help you craft and execute the perfect pricing strategy that will help you increase your profits while still consistently selling your inventory. With this course you'll be able squeeze more ROI out of every single items in your inventory. With increased profits you'll be able to grow your Amazon business faster and set yourself up for long-term success.
The course is a combination video course (3+ hours of training) and a 70+ page ebook. The videos and book both share the exact same content (so you can pick the format you most like to learn from). The course also comes with multiple bonuses no additional charge!
As a special podcast perk, use the coupon code PROFIT and that will take $10 off the cost! Just know that the coupon code will expire very soon. Use the coupon code and enroll in The Reseller's Guide to Pricing for Profits today.

Back to the main page for The Full-Time FBA Show

Episode 77 Transcript: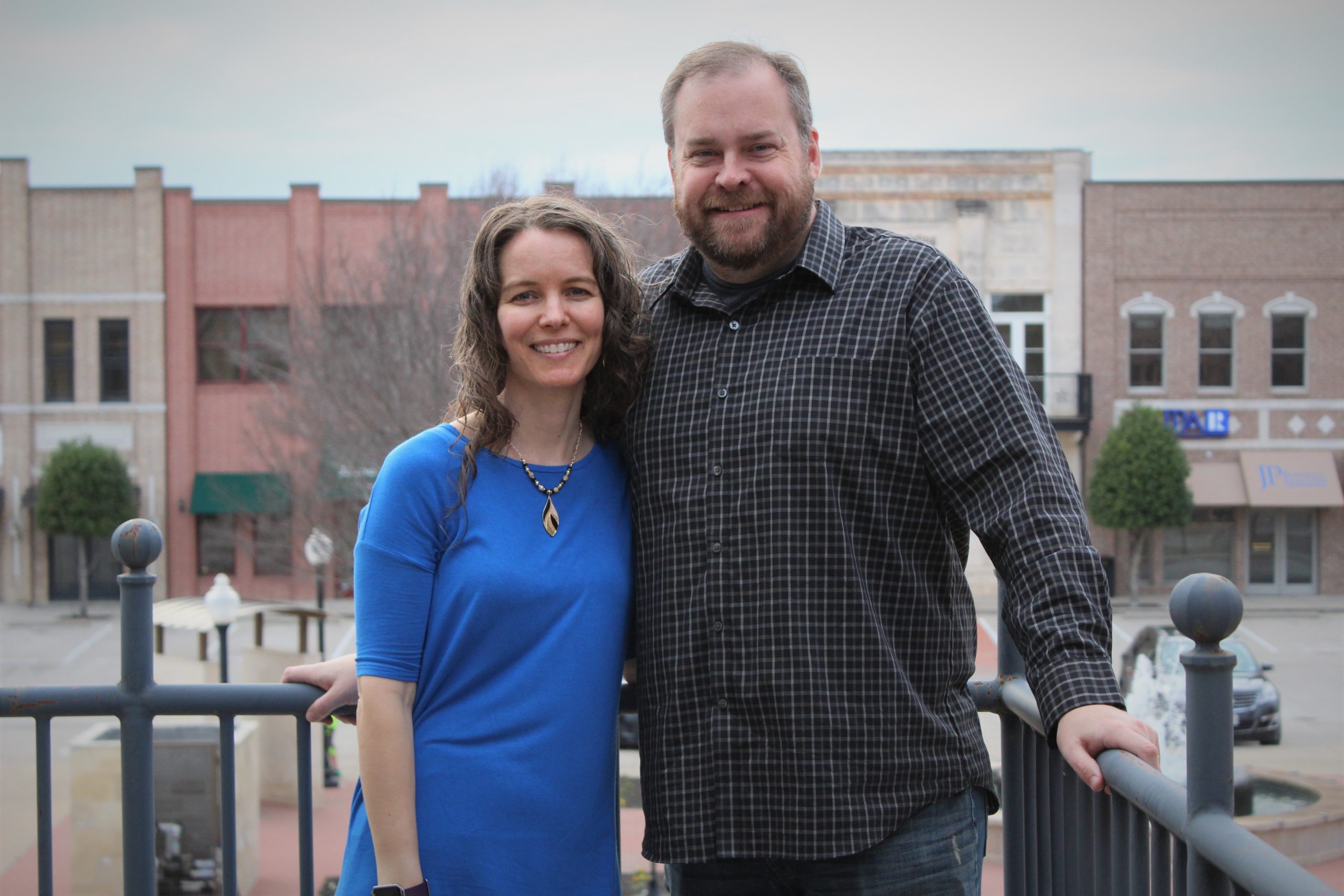 [WELCOME]
[0:00:01.8] ANNOUNCER: Welcome to The Full-Time FBA Show. In each episode, it's our goal to help you turn part time hours into a full-time income, selling almost anything on Amazon. Now, your hosts of the show, Stephen and Rebecca Smotherman.
[INTRODUCTION]
[0:00:20.6] STEPHEN: Welcome to episode number 77 of the Full-Time FBA show. I'm glad you're here joining us today. Today, we're going to be talking about how to avoid the race to the bottom. If you've never heard about that, we will, of course, define it and talk about it and to join us in this conversation today is Rebecca, my wife and partner. How are you doing Rebecca?
[0:00:39.6] REBECCA: I'm doing great.
[0:00:40.2] STEPHEN: That's good. I'm glad you're here joining us and we're going to talk about the race to the bottom today.
[0:00:45.3] REBECCA: Looking forward to it.
[0:00:46.8] STEPHEN: The race to the bottom is basically, when two or more competitors continually chip away at their prices and the overall price of the product on Amazon just continues to go down and it's something that really ruins people's ROI and sometimes ruins people's day as well. In this episode, we're going to talk about how we can avoid that dreaded race to the bottom with the products that we sell on Amazon.
[INTERVIEW]
[0:01:13.1] REBECCA: Ok, so based on the definition that you just gave us, the bottom is low prices, is that what you mean?
[0:01:19.6] STEPHEN: Basically yeah. The bottom is where you're not being profitable or maybe you're even losing money and everything starts off great, you have your higher prices but then a competitor lowers their price and you think, "Well, I'll lower my price too." The competitor lowers their price and then it's just a race to see who can have the lowest price.
[0:01:36.4] REBECCA: The reason people are doing this is because they want to get the next sale, they think that if I have the lowest price, I'm going to be the one getting the sales on Amazon. I always need to be the lowest. If anybody else goes any lower than me, I'm going to have to get back in there and lower my price again because that's the way you get sales is having the lowest price.
[0:01:55.2] STEPHEN: That's the assumption that they are having, yes.
[0:01:56.6] REBECCA: Okay.
[0:01:57.2] STEPHEN: Yes.
[0:01:58.1] REBECCA: We're racing to get to the bottom because we want to get more sales.
[0:02:00.8] STEPHEN: Yes.
[0:02:02.8] REBECCA: I mean, that would be one reason then that people are doing the race to the bottom is that they're assuming they're going to get the next sale. What does that kind of tap into though as far as what are they not understanding about how Amazon works?
[0:02:15.9] STEPHEN: Yeah, there's a lot of different reasons why people start the race to the bottom involve themselves in the race to the bottom and yeah, trying to get the lowest price, assuming that gives you the next sale is one of those assumptions that are incorrect.
Another assumption that's made mistakenly is that the seller assumes that other competitors are not paying attention. I mean, when you're trying to list your products on Amazon and you're trying to decide your price, you think that other competition's not paying attention to your price? Well, the good competitors out there are paying attention to everyone's price.
Always wanting to make sure that they are competitive with their prices and so just assuming people are not paying attention is a mistake. You need to assume that other sellers are being watchful of their prices and their competition's prices.
Another assumption that people make is that they just assume it's just one penny lower or five cents lower or a dollar lower. I mean, some people think, "I'm going to lower it a dollar, my competition's not going to go that far and lower it a dollar too."
That just speeds up the race to the bottom. They just assumed those little changes are not a big deal. When they really do, and they add up over time. Another reason why people get involved in the race to the bottom is because they have their repricers set-up incorrectly.
They have their repricer set-up to always be the lowest price and you know, sometimes that's a good reason, we'll get into that later in this episode but for most of your product in your inventory, you do not want to be the lowest price. You do not always want to be the sole lowest price seller of that particular item.
This overall comes down to one thing. There are sellers out there who don't understand their numbers, they don't know their numbers, they don't know how Amazon is set-up, they just assume that the lowest price is going to get them the buy box, they don't understand the buy box and how the buy box works that the buy box rotates. The buy box rotates between competitive sellers that are priced at different prices, the buy box is going to be given to someone else who has a product closer to a customer than others.
We even have a whole podcast about breaking down the buy box, we'll put that in today's show notes so you can better understand the buy box. Most people don't understand their numbers, they're making assumptions and they just causes the race to the bottom even when people don't want to be involved in that race to the bottom.
[0:04:22.2] REBECCA: Yeah, just to touch on that, not understanding how the buy box works, I mean, definitely check out our podcast on that and blog post but the other day, as I was sourcing and kind of looking through some different listings, I came across an instance where a seller was priced about $10 lower than the next higher competitor but they had a really low feedback score, in the 40s.
Which I guess it was just a newer seller who didn't have that much feedback and it was all pretty negative. That's how you get a score that low but anyway, even priced that much lower, they were not getting the buy box. Pricing one penny lower is certainly not going to give you the buy box anymore if you're already competitively priced.
Understanding those nuances with how Amazon selling works, how the buy box works, how pricing works, definitely will help you avoid this race to the bottom.
[0:05:14.1] STEPHEN: Absolutely.
[0:05:16.3] REBECCA: Okay, kind of expanding upon that, we're working on getting some understanding of how that works. What could sellers then do in order to avoid that race to the bottom? If they're committed to not wanting to just lower their prices but understanding how a multitude of factors work into the algorithms for who is going to get the sales, what do they do at that point?
[0:05:38.1] STEPHEN: Well, I've discovered that there's four things that Amazon sellers can do to try to avoid the race to the bottom. The first one is to understand supply and demand. I mean, when there are more supply coming into Amazon than there is demand to meet it, the prices are going to be going down. There's going to be more competition, people are going to be lowering their prices so when you're outsourcing, one of the things that's good to look at is Keepa graph where you can see if the number of sellers that are selling this item is increasing or decreasing.
If there is an increase in the sellers, then that's an opportunity for there to be a little bit more supply than there is demand. That might cause the prices to go down.
[0:06:16.8] REBECCA: Beyond just the number of sellers, the number of units the sellers have as well, understanding that you need to know how many units each of them have in stock that's going to impact where or not – you know, a seller who has a hundred units in stock is going to act differently than somebody who has just one in stick when it comes to pricing. Potentially, maybe not.
[0:06:34.3] STEPHEN: Right.
[0:06:35.5] REBECCA: That is a factor that's going to come into play.
[0:06:37.0] STEPHEN: Absolutely, another factor when it comes to supply and demand is think about what you're sourcing. If you're sourcing a particular big name store's clearance section, just know that that same item that you're sourcing might be on sale in every clearance aisle at that store nationwide and so it's possible that that item might have a supply flooding Amazon soon of that particular product.
Just be aware of that in how you're sourcing, how deep you go and what you decide to buy. Supply and demand is a big deal in avoiding the race to the bottom, understanding that. The second thing is using Keepa when you're sourcing inventory. I mentioned before about looking into Keepa when it comes to checking out the numbers of suppliers that are currently.
You can also take a look at the sales rank history and pricing history to get a better idea, is this item artificially priced high and it's going to go lower soon because there's not enough demand to meet that artificially high price. You might be able to source a little bit differently.
Using Keepa is a big deal, if you're ever curious about Keepa, we have a training video, fulltimefba.com/readkeepa and we can walk you through how to read a Keepa graph and how to understand it.
[0:07:47.6] REBECCA: Okay, that's a couple of things, you said there were four altogether. The first two were understanding supply and demand and then also, being able to use Keepa when you're sourcing for inventory to look at historical data when making your decisions, that will also help with the race to the bottom.
Not just when you're sourcing but also when you're pricing your items. The third one is going to be using an automatic repricer. Talk to us about how using an automatic repricer is going to help you with that race to the bottom because I think some people have a misconception that a repricer is actually going to make the problem worse.
[0:08:24.7] STEPHEN: Yeah, it definitely depends on which repricer you're using and the repricing rules that you're using because if you are using Amazon's free Amazon automate repricer then that is something that's going to heavily weigh your prices down and it is just going to go down and it is not going to go up very often. That's a big thing to be sure to be aware of but if you are using a repricer like BQool or some of the other repricers that are out there, they have repricing rules that you can set up that will actually raise your price.
With repricing rules that cause the race to the bottom, yeah that could be a problem but you want to make sure you have the right repricing rules to make sure that you're being a competitive seller and having a minimum price set up so that you never go too low and you're able to get a lot more sales because your prices are going not only a little bit down with your competition but maybe even up as things sell out.
One of the things I love about BQool is it has an option that you can in your repricing rules ignore other sellers with a feedback score under whatever percentage you want. With the example Rebecca mentioned a moment again of finding somebody who had a super low feedback score, you can actually set your repricer to ignore that competition and not reprice against that competition, knowing that that person with a low feedback score is not going to be getting the buy box and so it helps you keep your prices high and still be able to sell your items quickly.
[0:09:47.9] REBECCA: Okay, that's really helpful. The fourth thing then that we want to make sure that we look at when avoiding the race to the bottom is actually it has to do with mindset and how you are looking at this overall situation.
[0:10:01.5] STEPHEN: Yeah, your mindset is crucial because sometimes we always think that inactivity can sometimes be the wrong thing. You always have to be doing something to make change but actually just showing some patience might reward you and so one of the ways that you could avoid the race to the bottom is just wait it out. I mean you could go to fulltimefba.com/calculator, type in the a-sin and it will tell you what your storage fees would be for that item.
I looked this up earlier today and there was an item that had a 22 set storage fee and I'm like, "Okay, I can wait two or three months, have 22 cents of storage per month to wait out for some of the lower prices to sell out and the price to recover" and again, you're using a Keepa graph to help you make those decisions to see what the prices and how many competitors are coming in and you can look at it and look at the trends of the sellers that are selling out and not restocking and make a better choice when it comes to pricing and waiting for the price to recover but there's a lot of times when prices are recovering. You can just get that higher ROI if you wait for it.
[0:11:01.8] REBECCA: Okay, so we've pretty well covered reasons why you would not want to get involved in this race to the bottom. It's a no-win situation for the most part getting involved in this one cent lower or five cents lower, a dollar lower, everybody is just raising to the bottom but are there times when you would actually want to get involved in that kind of a competition with another seller where you keep repricing and insisting on, "No, I will be the lowest price."
[0:11:29.9] STEPHEN: Yeah, there is definitely one situation when you need to liquidate your inventory. You know, there's a lot of examples of reasons why you need to liquidate your inventory. Maybe you have long-term storage fees coming up or you're trying to improve your inventory performance index score and so you are just trying to get rid of stuff that is not selling very fast. Maybe you have a restricted product notice and you're like:
"Okay, Amazon is giving me a month to kind of become approved or give some documentation and you know what? I just want to sell out of this particular item as soon as possible and just kind of delete it from my inventory and move on." that might be a reason you want to liquidate your inventory. Maybe if it's getting to the end of a particular season and you have done your research on Keepa and you realized that, "Okay, this product is probably not going to sell when it's out of a season."
I just need to price and liquidate my inventory just like the big box stores put stuff in clearance to liquidate the things that they don't think are going to sell at a high enough speed to earn the shelf space. We need to have inventory in our Amazon fulfillment centers that are in that shelf space and so we want to make sure that we have inventory ready to go and it's all priced ready to go too. Sometimes we just need to liquidate it and get rid of it and move on.
[0:12:37.3] REBECCA: Kind of wrapping up this discussion and coming to some conclusions here, one thing that stands out to me that we've kind of touch on but I wanted to make sure that we really focus in on it is that when you are making these decisions, they really need to be based on factual information, the data that you are reading whether it is on the Amazon page itself or you are using Keepa or some other data points because sometimes we can get involved.
We can get very emotionally and invested in an item and also, I think that emotional investment in that race to the bottom leads to some of this as well and I know that that is something that I struggled with more early on when we were selling on Amazon and now, it's not a much of a problem to get in that competitive mindset of, "No, I'm going to be the lowest. No, I am going to get these sales." You have to emotionally detach from it.
This is a business decision, it is not about winning. It is about making good financial decisions and so looking at it from that perspective and not getting emotionally involved is also a really important aspect of it. That goes back to mindset and the patience where sometimes you just have to say, "You know what? It is not worth it for me to keep tinkering with this or to be insistent on this. I need to just be patient" see what happens and then make another maybe set of timeframe.
That I am going to be patient for X amount of time and then make another data driven decision about what you are going to do at that point rather than continuing to mess with it.
[0:14:03.2] STEPHEN: Absolutely and so we suggest using the data from a Keepa graph and making it your choices from that and then we suggest using a repricer like BQool to make sure that a lot of your repricing decisions are on autopilot with a specific set of repricing rules. In fact, if you go to our show notes today, we'll give you a breakdown of how you can get our repricing rules that literally doubled our sales.
We'll also include our liquidation pricing rules if you ever are in that situation where you just need to liquidate some inventory. We'll include that on the show notes as well.
[0:14:34.1] REBECCA: Yeah and that kind of gets into what I was saying about making the data driven decisions rather than emotions and if you do set a timeframe where I am going to set for being the competitive seller not just getting the next sale having the lowest price for a time period and that doesn't work for you to sell all of your inventory the way you want it, then maybe after that time period you could change your BQool settings to liquidate.
[0:14:56.9] STEPHEN: Yep, absolutely for sure. There is a lot of options you can play around with those, find out what works best with your business model and then move forward.
[CLOSING CONVERSATION]
[0:15:07.7] REBECCA: All right, well that wraps up this episode of The Full-Time FBA Show. We're so glad you joined us today. Just a reminder, all of the links that Stephen's been mentioning as well as the transcript for this episode if you want to see it written form can be found at fulltimefba.com/77, the number 77.
[0:15:25.6] STEPHEN: Next week on the show, we're going to be discussing how to profit from selling seasonal items on Amazon and yes, you can still profit for some seasonal items out of season and we are going to talk about that on the next episode. We'll see you back next week.
[OUTRO]
[0:15:42.7] ANNOUNCER: That is all for this episode of The Full-Time FBA Show. So head over to fulltimefba.com/podcast, where you will find the show notes and links from this episode. While you're there, subscribe to our newsletter where you'll get several free downloads of our popular and helpful Amazon FBA resources. Now, take action on what you have learned today so you can find success at turning part-time hours into a full-time income with Amazon FBA.
[END]