If you are looking for creative ways to differentiate yourself on Amazon while turning an extra profit too, think about starting to sell items in bundles! Creating bundles is all about batching items that match each other thematically, and today on the show you'll hear all of our tips around how and why you should consider implementing this strategy.
First up, we give you some definitions of what bundles are and give you pointers for how to create appealing bundles from thematically grouped items in a genre. We then move on to talk about the many benefits of bundles for customers who shop on Amazon. People don't just use Amazon to buy a specific product they have in mind anymore, but they search the platform for new ideas for things to buy. Bundles cater to this need brilliantly, and they also offer customers opportunities to find new products that come along with other items they already like.
Next up we get into the benefits of making bundles for Amazon sellers, and you'll hear about how they offer buy box ownership, lower fees, overall ownership of the listing, potential replenishment, and more. So for a deeper dive into what this means, and a few other top tips around sourcing and troubleshooting, be sure to tune in today!
Listen on the podcast player below.

Like what you hear? Tell a friend… and be sure to leave us a rating and a review. Here's how.
Key points from Episode 83: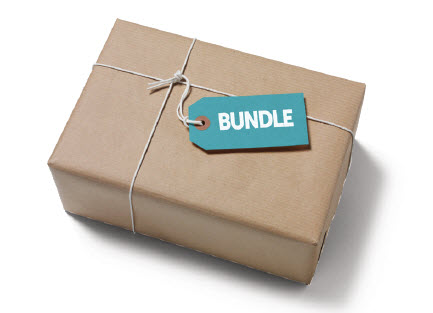 Bundles are a combination of two or more complementary products sold together.
The importance of batching items that match each other thematically in bundles.
Bundles are not multi-packs of the same item.
Why bundled items are appealing to customers and thus profitable to sellers.
Unexpected genres for bundles, such as cleaning products.
The value of bundles for discovering new products and items.
Searching Amazon for gift ideas and how bundles play into this trend.
Four core benefits to selling bundles on Amazon.
What to do if one of the items in the bundle you offer goes out of stock.
The best sourcing method for putting together bundles.

And so much more!
Links and resources mentioned in this episode:
Right-click here and save as to download this episode to your computer.
More Episodes from the Full-Time FBA Show podcast:
Don't miss an upcoming episode! Subscribe, download episodes, and review the Full-Time FBA Show:


The Wholesale Bundle System Course
I once thought that creating bundles was not a good use of time, but then I discovered the video course, Wholesale Bundle System. After taking that course, my mind was opened to the profit possibilities bundles offer Amazon sellers.
This course showed me why some bundles sell frequently and why some are duds. The videos opened up my eyes on how to create professional looking photos without having to be a professional photographer. The Wholesale Bundle System also showed me how to find the most relevant keywords customers are using to search for the bundle I want to sell. The course really does tell you exactly what you need to do to create and sell successful bundles.
With step-by-step instructions for those who are new to bundling, as well as advanced tips for more seasoned bundlers, this course is filled with profitable strategies and suggestions on creating fast-selling bundles on Amazon. They even simplify and explain the sometimes confusing step of getting UPC exemptions for bundles.
Plus a Special Bonus From Me!

I've personally been through the Wholesale Bundle System, and I know this is the real deal. So if you enroll on the Wholesale Bundle System, I'm going to throw in my own special bonus!
If you enroll in the Wholesale Bundle System, I'll give you access to my "Boost Your Bundles" master class! In this master class, I'll share with you the secret ingredient to Wholesale Bundle success.
In fact, if you enroll today just email me here and let me know you that you got the Wholesale Bundle System course, and I'll email you a link to the bonus master class. Just be sure you use the same email address to email me as you did to enroll in the course, so I can verify your purchase.
I don't know how long I'll offer this bonus master class, so take advantage of this opportunity today. If you're thinking of adding bundles to your Amazon business, and you want to be sure you're doing everything the right way, then I highly recommend the Wholesale Bundle System.

Back to the main page for The Full-Time FBA Show

Episode 83 Transcript: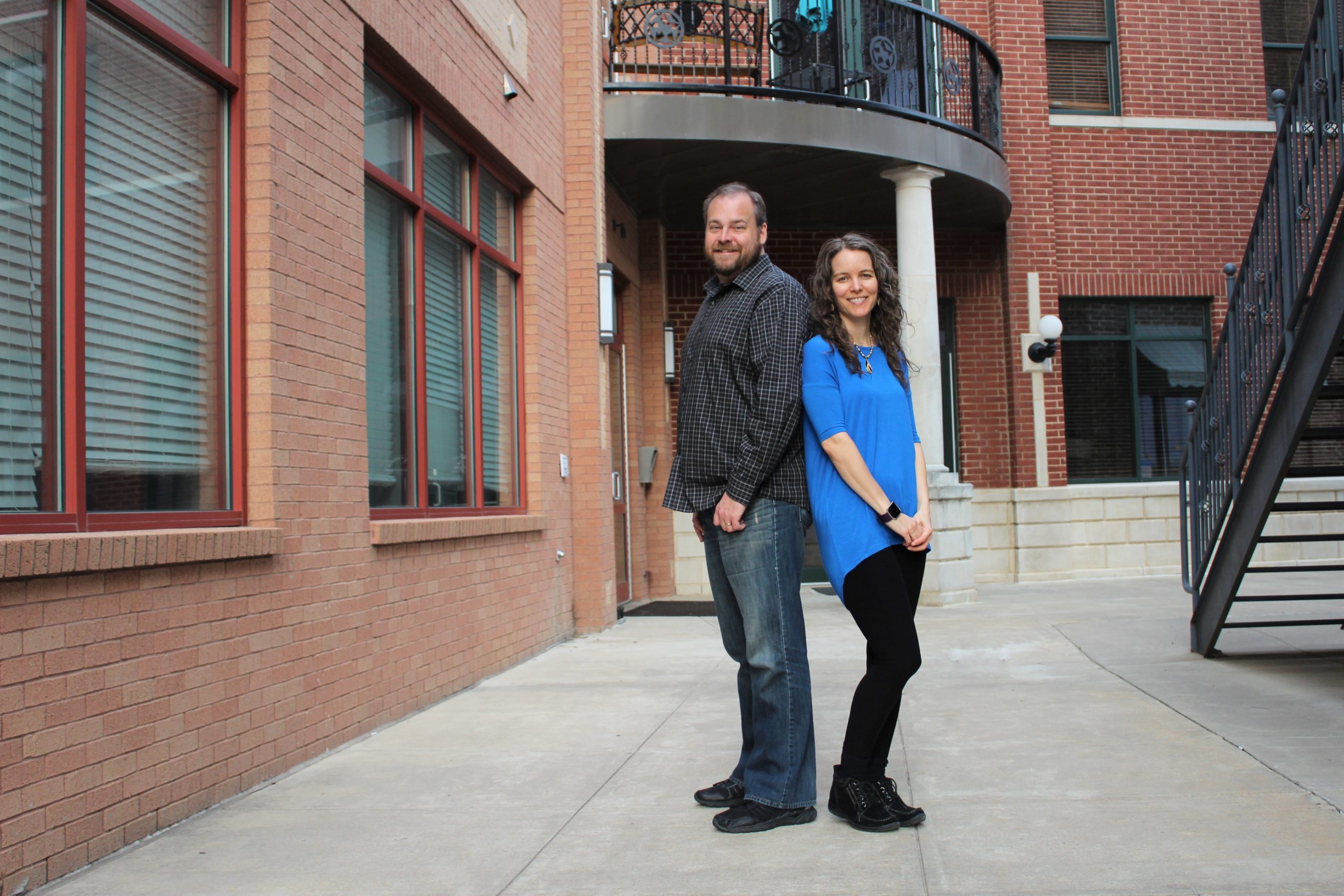 [WELCOME]
[0:00:01.8] ANNOUNCER: Welcome to The Full-Time FBA Show. In each episode, it's our goal to help you turn part time hours into a full-time income, selling almost anything on Amazon. Now, your hosts of the show, Stephen and Rebecca Smotherman.
[INTRODUCTION]
[0:00:21.5] STEPHEN: Welcome to episode number 83 of The Full-Time FBA Show, today we're going to talk about creating profitable bundles to sell on Amazon and with me, is my co-host Rebecca, the person I most like bundling with in the entire world and we're going to be talking about bundles today.
[0:00:36.8] REBECCA: Oh dear. I like bundling up, it's not really the time of year for that anymore but I guess you and I are a bundle.
[0:00:45.1] STEPHEN: Yes, we are.
[0:00:46.9] REBECCA: We'll get into the definition of bundles and I think we fit that description if we were Amazon items, this is really weird. Okay.
[0:00:53.3] STEPHEN: Yes, oh my goodness. Okay, so we're going to talk about bundles today on The Full-Time FBA Show.
[INTERVIEW]
[0:01:01.4] REBECCA: Okay, now that we know whether or not you or I are would make a good bundle on Amazon, what is a bundle exactly? Give me a definition.
[0:01:09.6] STEPHEN: A bundle is a combination of two or more complimentary products sold together, they are bundled together to be sold on Amazon. It's important that the bundles are complimentary items, you want to have a bundle that all the items seem to match or fall under the same theme or category or whatever. For example, if I'm putting together a bundle of kitchen utensils, I'll have a spatula and other kitchen utensils but I wouldn't throw a – I don't want to spend much time in the kitchen.
[0:01:38.2] REBECCA: I was going to say, are you not able to name more than a spatula?
[0:01:41.5] STEPHEN: A spatula and –
[0:01:44.3] REBECCA: That other thingy.
[0:01:45.1] STEPHEN: The other thing.
[0:01:46.2] REBECCA: One of those thingies.
[0:01:46.6] STEPHEN: Yes, but you would not put a toy dinosaur in with a kitchen utensil bundle, that would not be complementary. Another way to differentiate bundles is that they are not multi-packs. They are not multiple numbers of the same item. They are a bundle, a combination of two or more complimentary products put together to be sold on Amazon, so that's a bundle and it could be a really potentially profitable strategy for Amazon FBA sellers to focus on.
[0:02:18.2] REBECCA: How is it that they're so profitable, what is it that customers are looking for and why do they want to buy a bundle as supposed to something else?
[0:02:28.0] STEPHEN: When customers are going to Amazon, usually in the past, most people knew what they were looking for and just searched for it to find it. Now, more people are going to Amazon to actually search to solve problems, whether it's birthday gift for a boy or wedding gift for a couple.
You've got different people trying to find gift ideas or ways to solve a problem that they have and bundles create convenience and value. Instead of somebody going to Amazon and finding 10 different items with 10 different purchases and having 10 different boxes shipped to their house, potentially someone can find a bundle that someone has put together and make one purchase and have it all at their property at the next day or whenever they are able to get that shipment.
It's pretty awesome from a customer perspective, just being able to find something that they can get quickly and has everything they need in just one purchase.
[0:03:21.9] REBECCA: Yeah, it doesn't even just have to be gift ideas or things along those lines, I personally buy bundles for myself on a regular basis of home cleaning type things because they're different products for different purposes around the house that I have found that is just easier for me to buy a bundle of complimentary cleaning products than to try to buy the individual things and it's for me, it's a way to even find new ideas of products that I want to use.
I know in this bundle, there are three things and two of them I like and this other one I'm not sure about but you know, if it comes in a bundle, I want to try it out and see and I've found some really great new products that way. It can be any type of category, an idea. I guess I should be careful saying any type of category because are there any categories that you can't do bundles in?
[0:04:12.2] STEPHEN: I'll have to go back to the Amazon guidelines to be sure. That link to find the Amazon guidelines is fulltimefba.com/guidelines. I know that there is some categories where if you include a particular item, it needs to be the main item in the bundle.
You can just go to that link, fulltimefba.com/guidelines, and search the word bundle to try to find some of the bundled guidelines that are out there.
[0:04:34.7] REBECCA: I guess what I was trying to say, I'm not trying to talk about the specific terminology of Amazon category, you can find a bundle in any Amazon category. I'm trying to say that just about anything you can imagine that you might want to buy more than one item of, that you want to buy multiples of things in that genre, I guess, let's go with the genre instead of category.
Because category is an Amazon specific word that I'm trying to use in a non-Amazon specific way here. If you're trying to find multiple items in a certain genre and you just want to buy a set of something or a pack of something, a bundle of it that you can find that in multiple different genres on Amazon.
[0:05:21.3] STEPHEN: Yeah, the sky really is the limit when it comes to creating bundles and what you can put together with the bundle.
[0:05:28.9] REBECCA: That's from a customer perspective, that's just what I've bought bundles in the past, kind of how I've looked at it but then, from a selling perspective, what is it that might make it beneficial for a seller to consider putting together bundles to sell on Amazon?
[0:05:43.4] STEPHEN: Yeah, there's a lot of different reasons why an Amazon seller would want to sell bundles. Overall, there are four core benefits to selling bundles on Amazon. Number one, you can own the buy box. If you are putting this bundle together, if you make it unique enough, then you might be the only seller of this item. As long as the competition out there doesn't get an idea to see if they can find those same items and put together a bundle themselves to copy, then you might have no competition and always have the buy box.
Number two, there's a higher average selling price, which means lower fees. Selling bundles, it's more profitable, more efficient because of the higher price that you're selling it and the lower fees that are coming in. It's a lot better to sell one bundle at a hundred dollars than 10 individual items at $10 each.
[0:06:33.0] REBECCA: Even to sell, if you have three items and you're a bundle, you know, to sell that one $100 bundle than to sell the three individual items at $30 each or whatever. Make the math work in your head but you know what I'm saying, those three individual items separated out from the bundle are not as profitable as selling the bundle together.
[0:06:53.9] STEPHEN: Right, there are some fees when we make a sale on Amazon that are percentage fees, that will happen no matter, well you know, based on the price but there are some fees that we have to pay on Amazon that happen every single order. If you're having multiple orders when you could have just bundled it all together and had it all in one order, you know, it just saves you a lot of money when it comes to the fees.
The third thing that it helps you with when it comes to selling bundles is you've got more control over the product page. You create the product page, I don't know how many times as retail arbitrage or online arbitrage seller I've seen that product page and I'm like, "Oh that picture stinks and it needs a better picture," or, "I wish I have more bullet points." Well, when you create the product page with a bundle, you can have the best title, the best pictures, the best bullet points, the best description and it's awesome and you can have that taken care of for you.
The fourth main reason why bundles are awesome for Amazon sellers is it's a potential replen and replen is short for replenishable, which means is an item that could potentially sell out and you can restock Amazon and continually sell over and over again. Next month, we're going to be focusing a lot on replens so be sure to be tuned in for that but bundles are a great idea when it comes to replens. Finding those replens can be hard on your own but making replens can be possibly even easier so you can find some replens.
Buy-box ownership, lower fees, overall ownership of the listing and potential replen, four really awesome things for Amazon sellers when it comes to making bundles.
[0:08:26.5] REBECCA: Kind of jumping off of that potential replen part of it, so if you are creating a bundle, there is going to be a lot more work that goes into that than just finding an item and jumping onto the listing that's already existing. You're going to have to create, you know, do the photos, create the listing, write the copy, all of that and so ideally, you would want it to be a replen because that is something that you're not going to want to do for like five bundles and then never touch it again.
[0:08:55.9] STEPHEN: Right.
[0:08:56.1] REBECCA: You want it to be an investment of your time so that over the long haul, you can continue to restock it but what if you're creating a bundle and one of the items in your bundle is suddenly no longer available and you can't replenish it? That's one of the questions that I've had about bundles in the past is it's different than, you know, if one item, if you are selling an ace and it is just a single item and it goes out of stock, then you just wait until it comes back in stock or whatever but if you've got a bundle and you've got two items that are in stock but one item that's out of stock at your supplier, what do you do?
[0:09:29.2] STEPHEN: You definitely have a situation when this occurs, when you are not able to find one of the items for your bundle, you are looking everywhere, you are looking at other stores, maybe it is not just being made anymore and so one option that you have is to update the product listing. You want to make sure that you first sell out of your existing inventory and then you want to wait the certain time period for the return window to close and then after that, you could go in and update with a new picture and update the number and update whichever missing item that you are not able to replenish to find anymore with the new item and then you can start sending those bundles back to Amazon to sell them.
Again, you want to make sure that you sell out of your current inventory of bundles and then wait for the return window because if a customer returns it, it might go back into your inventory as new and then it might mess up by you selling it in the future with someone thinking they had a bundle with this older item and they get an item. When they order an item expecting these certain five items and then realize that one of them is not what they expected, you know that's a recipe for a negative feedback and potentially another return. You just want to make sure you're taking precautions of that, you protect that account.
[0:10:39.9] REBECCA: Okay, that makes sense. That just is – you know, it takes time.
[0:10:44.3] STEPHEN: Yes.
[0:10:44.7] REBECCA: That's something to keep in mind when you're thinking about this. Going back to your sourcing method too and talking about how do you find all of these different items to bundle together, what would you say is the best sourcing method for putting together bundles?
[0:11:00.4] STEPHEN: I think probably the best method would be whatever your most comfortable with. You know, you can create bundles doing retail arbitrage, online arbitrage, wholesale and even private label, you can put together bundles and even mixing and matching. If you are doing both, you can find some stuff via online arbitrage and then stuff via retail arbitrage, put them together. All of those are really profitable but basically, whichever one you're most comfortable with might be a really good opportunity to start creating bundles and then you can grow from there.
I will tell you though, next week on The Full-Time FBA Show, we're going to have Kristin Ostrander, one of my good friends who is all about creating wholesale bundles and if you try at wholesale stuff in the past and then had some struggles, maybe bundles might be an opportunity to grow your Amazon business and so we're going to talk with our next about creating wholesale bundles and how that could help your Amazon business make more profits and make more money, so I am looking forward to doing that.
[0:11:53.8] REBECCA: Yeah, that will be good. Kristin is always fun to talk to and she is a wealth of information on this topic.
[0:11:59.1] STEPHEN: Yeah, so there are some ideas on how to create profitable bundles, why bundles might be good. Again, next week we're going to talk more about bundles so be sure to join us again next week and if you have any questions, be sure to put those on our shownotes page at fulltimefba.com/83 for all the shownotes are going to be for this episode.
[CLOSING CONVERSATION]
[0:12:18.9] REBECCA: All right, so as we're closing up here, we wanted to share with you a listener review from Jenny. Her title of the review is "helpful, positive and reliable info for a seller on any level" five-stars and she says, "This podcast has been such a nice surprise in such a competitive arena and always encouraging for an Amazon seller on any level of experience. Stephen and Rebecca really know their stuff."
Thank you for that review Jenny and if you will be interested in leaving us a review, you can do that at fulltimefba.com/leaveareview or go to your podcast player of choice and leave a review there. We always appreciate the feedback and it is a great way for you to help other FBA sellers find our podcast so that more sellers can know how to make a full-time income with only part-time hours.
[0:13:06.5] STEPHEN: Like I said before, next week on the show I will be talking to Kristin Ostrander about creating profitable bundles from wholesale sources and so join us next week on The Full-Time FBA Show and have a great day. Bye.
[OUTRO]
[0:13:22.2] ANNOUNCER: That is all for this episode of The Full-Time FBA Show. So head over to fulltimefba.com/podcast, where you will find the shownotes and links from this episode. While you're there, subscribe to our newsletter where you'll get several free downloads of our popular and helpful Amazon FBA resources. Now, take action on what you have learned today so you can find success at turning part-time hours into a full-time income with Amazon FBA.
[END]