As Christmas approaches, you may be wondering if you, as an Amazon seller. can navigate the treacherous waters of your competition dropping their prices, sometime drastically, soon after Christmas day. This can be worrisome, but rest assured there is no need to worry! Everything you need to know about pricing during the post-Christmas selling season can be found right here in this episode of The Full-Time FBA Show.
Join us as we discuss the unpredictable nature of post-Christmas sales, why it's important to understand the reason for the price drops, why slashing prices may or may not be right for you, and the value of basing decisions on facts and data rather than just hoping or guessing. We'll also discuss what reseller tools are must-haves for this post-Christmas season, so listen today!
Listen on the podcast player below.
Like what you hear? Tell a friend… and be sure to leave us a rating and a review. Here's how.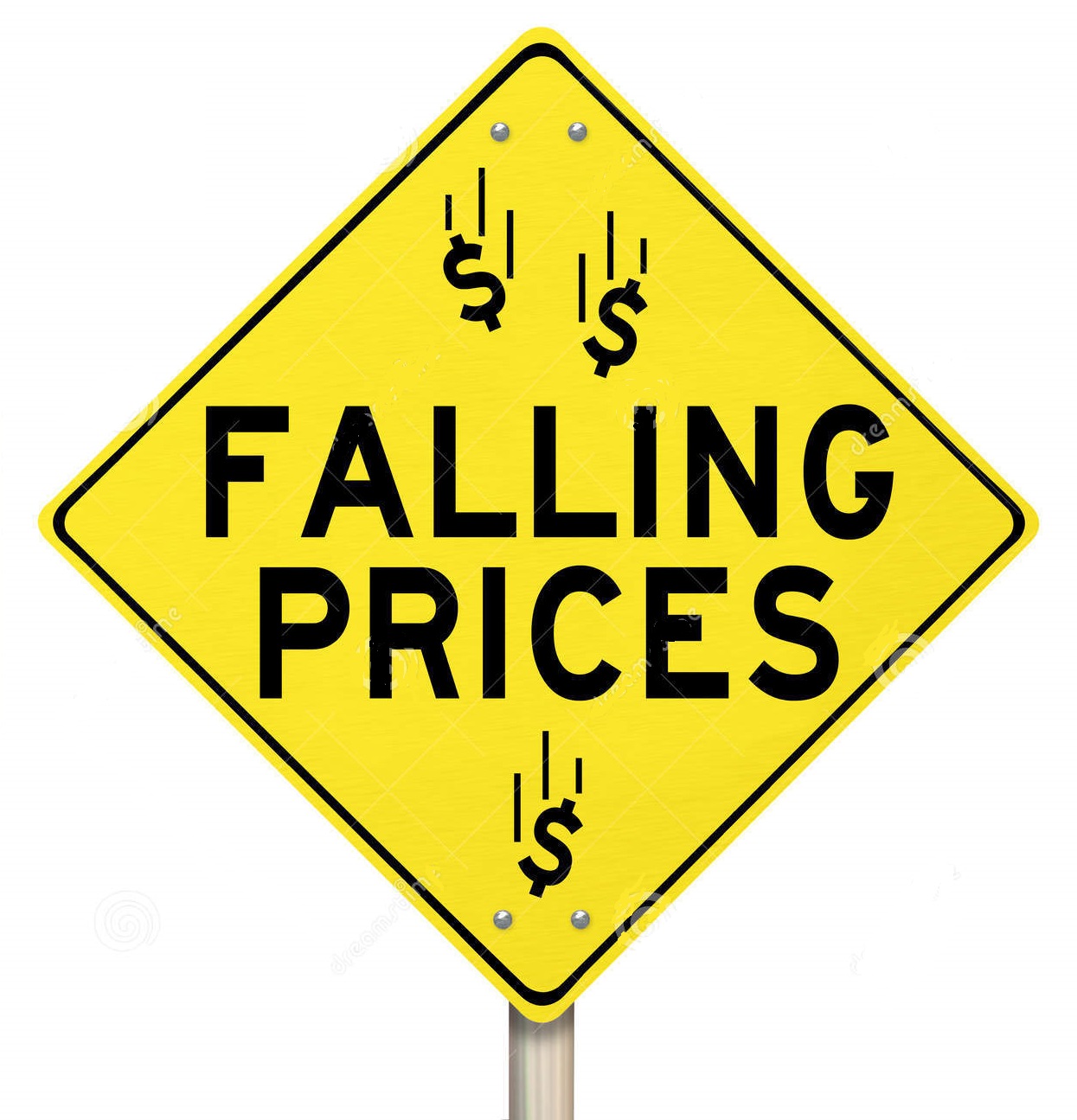 Key points from Episode 166:
The unpredictable nature of post-Christmas sales.
Understanding why Amazon prices drop in the week between Christmas and New Year's Day.
How slashing prices as if you're going out of business could lead to the closure of your shop.
Whether you should join your competition and lower your prices or hold your higher prices.
Why an automatic repricer is a great investment and can put updating your prices on autopilot.
The importance of basing your decisions on facts and data, not hope.
Using the Keepa graph when your competition's price is way below your set minimum.
Links and resources mentioned in this episode:
Right-click here and save as to download this episode to your computer.

The Reseller's Guide to a Year in FBA
(Updated Each Year)
One of the ways you can make selling on Amazon FBA easier is to know ahead of time exactly what to expect each and every month of the year.
Imagine what it would feel like knowing you were not missing out on any of the opportunities that will come your way this year. Imagine working on your Amazon business knowing exactly what your priorities are, what you need to avoid, and what you need to accomplish during each month to make progress toward making this year your best sales year ever.
Now you can with the course The Reseller's Guide to a Year in FBA: A Month by Month Guide to a Profitable Amazon Business. The package includes a 275+ page ebook, monthly training videos, a private Facebook group, and more!

Back to the main page for The Full-Time FBA Show


More Episodes from the Full-Time FBA Show podcast:
Don't miss an upcoming episode! Subscribe, download episodes, and review the Full-Time FBA Show:

Episode 166 Transcript: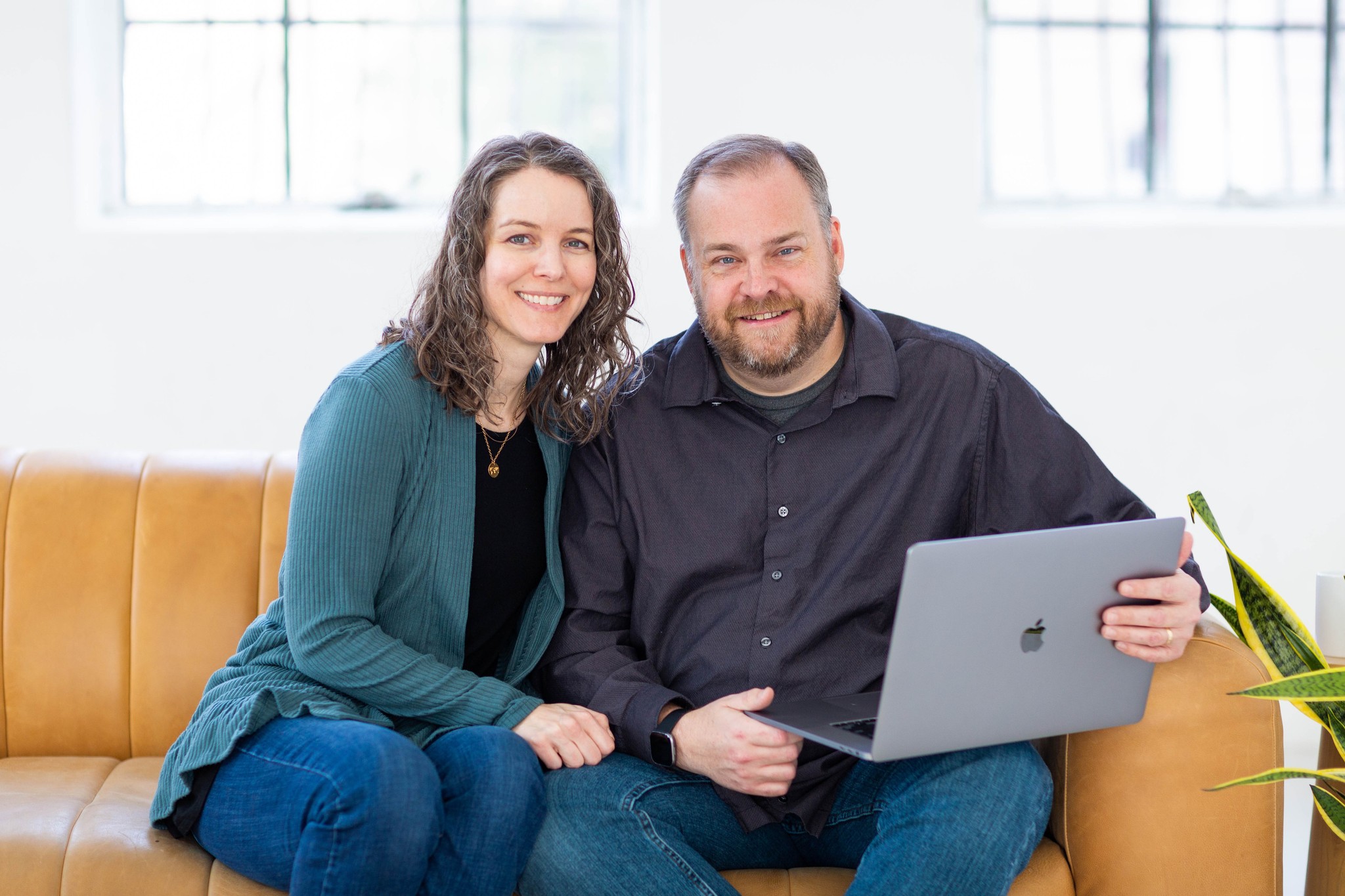 [INTRODUCTION]
[0:00:01.8] ANNOUNCER: Welcome to The Full-Time FBA Show. In each episode, it's our goal to help you turn part-time hours into a full-time income, selling almost anything on Amazon. Now, your hosts of the show, Stephen and Rebecca Smotherman.
[WELCOME]
[0:00:21.4] REBECCA: Hello everyone, and welcome to another episode of The Full-Time FBA Show. We are on episode number 166 and today, we're going to talking about how to handle post-Christmas price drops on Amazon as a seller. With me here to talk about his is my cohost, Stephen. Do you dread this topic just as much as I do?
[0:00:43.0] STEPHEN: I mean, it's not a fun topic. We're going to drop some knowledge bombs though, we're talking about price drops, we're dropping stuff all over the place, we'll pick it up, don't worry, we'll clean up but yeah, all these different jokes and puns are coming out and I can't stop myself so please start talking so I can stop.
[0:00:56.1] REBECCA: Okay, stop, stop, stop with the puns and we will get right into our topic for the day.
[DISCUSSION]
[0:01:06.1] REBECCA: Actually, before we get into our topic for today, I just wanted to remind everyone, if you are not already signed up for our Full-Time FBA newsletter please make sure you get on that list, you will not regret it.
You're going to get an email or two emails from us every week with some blog post links, other articles links, podcast episodes, videos, all designed to help you turn part-time hours into a full-time income with Amazon FBA. So be sure you're subscribed, go to fulltimefba.com, look for the subscribe button and sign up there.
So to get into or topic for today, post-Christmas price drops and what we do about that, just know that as an Amazon seller, the time period right after Christmas might be one of the weirdest times of the year for sales. It's just kind of strange what's going on with your sales at that time. Things aren't really going to occur in a predictable pace like they have been over the previous weeks and months of Q4.
It's not going to act like the rest of the year does either and you're going to probably notice that prices on your inventory are going to be going all over the place. It's hard to know how it's going to act exactly but often, you are going to see items that you maybe didn't expect that the price is just going to keep going down.
Honestly, a lot of Amazon sellers just really aren't even really focusing that much on their Amazon business during that week between Christmas and New Year's Day. They're taking a break, they're letting out a sigh of relief that the busy time is over and that they're going to take some time to stay with family. Maybe you're on vacation and the temptation is there for us to do that as well, and that's a good thing to do, to take a break and take some rest.
But there's still things that you need to do in your business, and these are things that we like to do. We don't want to just follow suit and just slash our prices and then go on vacation. So what we do is we put a plan in place every year for how we're going to deal with those post-Christmas price drops, so that we can finish the year strong, so that we can take a beak if we need to.
We can kind of scale back with the time that we're spending on our business, take that time off but still have a lot of really great profits. So before we can think about how to best respond to those post-Christmas price drops and how to plan for that, we need to think through why these sellers are dropping their prices in the first place.
[0:03:25.6] STEPHEN: Yeah, these other sellers on Amazon who are dropping their prices, they're making a lot of assumptions of how to best handle their prices and their business, and maybe even some of our listeners here, it's possible that you're having those assumptions as well.
So it seems like most Amazon sellers have been so laser focused for months, for Q4, on sourcing profitable inventory for Q4 sales that they forget that sales continue after Christmas. Yes, the sales velocity might go down after Christmas but they don't come to a screeching halt. Many Amazon sellers, they blindly assume that they just need to slash their prices like a going out of business sale, when business is still really good.
In fact, if you're slashing your prices blindly like a going out of business sale, you might go out of business.
[0:04:10.1] REBECCA: That's right. Now, on holiday focused items, think of things like Christmas lights or ornaments that you might be trying to sell, then slashing your prices might be a good idea to do in early December but after Christmas, when you're talking about inventory items like toys, home and kitchen items, groceries, books, electronics.
Any other item that you might have thought would be a really great possible holiday gift or an item that would sell really well in the selling season of Q4, you shouldn't see that those prices drop like crazy on Amazon. But what do you do if on one of those particular items your competition does start lowering their price. Should you join them or should you just wait it out?
[0:04:51.9] STEPHEN: Well, there's one thing that I do before I even decide to hold or lower my prices right after Christmas time and that's having an automatic repricer setup on almost all of my inventory, especially the inventory items that I have multiples of in stock because with an automatic repricer, my inventory items are always going to be competitively priced. I use the automatic repricer called BQool and I've got some special impersonalized repricing rule setup to maximize my profits while competing for the buy box.
So with those personalized repricing rules, I have my maximum price setup, my minimum price setup, and I let BQool update my pricing every 15 minutes. I'm okay if my price gets lowered just a little bit until it hits my minimum, so I let BQool maybe follow suit with some of the people, so lowering their prices so I can continue to sell until it hits my minimum.
So if the competition starts lowering their prices, I can sell more of my stuff before the price gets too low. But once the price gets below my minimum, then the repricer stops repricing my inventory and if the competition gets even lower, then I keep my item at a much higher price.
[0:05:59.3] REBECCA: Yeah, the great thing about BQool is that it updates our prices automatically without us having to get involved in those decision making processes about how to handle those prices of our items once we've got it setup. So that period of time after Christmas is just, we've already got it set and we can go about our business and know that the repricer is going to take care of it if the prices do start to drop.
But you might be listening to this and thinking, "But what happens if your competition keeps lowering their prices and their price goes way under your set minimum price? How are you going to handle your pricing decisions going forward because you're not making any sales at that point if their price is way lower?"
So at that point, do you lower your minimum price or do you just try to wait it out and hope that the price recovers soon? And I say that question, knowing that one thing that we try to remember as we're doing our business, one very important thing is that we don't make decisions based on hope in business. You make your decisions based on facts and data.
So at this time, in this situation we're describing here, we would need to make our decisions on a case by case basis. This is something that the automatic repricer can only take you so far and then you're going to need to look at it and see, "Okay, where do we go from here?"
[0:07:13.5] STEPHEN: So for the items, where our competition is lowering the price below our minimum, we'll take a time and look at that item's Keepa graph. Now, if you've ever heard about Keepa, we love Keepa.
Keepa is a program online that tracks almost every single item on Amazon, their pricing history, their rank history, and you can use that information to see trends and see how things are going, and best predict the future prices and the future sales rank trends. You can get a little introduction about Keepa at fulltimefba.com/readkeepa.
But with Keepa, we can take a look at how each item is going to be expected to behave, with price trends, sales velocity trends, even the little competition if it's going up or down. We can see that if there's an item that's going to sell well and be profitable come January, February and beyond.
So, armed with this knowledge of what's most likely going to happen, we can make our best call when it comes to how to handle the competition dropping their prices.
[0:08:09.2] REBECCA: So we might look at one item that we still have 20 of it in stock after Christmas and we could see that the Keepa graph is showing us that the prices are tanking. They're going lower than we want but the items still sells really well throughout the year and the competition level will lower dramatically, they have lowered dramatically, and in the past those prices have recovered by February.
We can see that all of that has happened, and you can keep that item then in your FBA warehouse and wait on the sale that should be coming in just a couple of months. So just understand that a Keepa graph can show you all of that if you know how to read correctly.
Be sure and learn how to read those Keepa graphs and you can find out how well the item is going to sell, what that sales rank is going to look like, the competition levels, and how the prices are going to handle those post-Christmas season.
[0:08:57.6] STEPHEN: Yeah, you could definitely with the help of Keepa know whether you just need to hold your higher price or of you just need to lower your price to get rid of that inventory, because there's times where maybe you've got inventory item, you got 15 still in stock and you see that the Keepa graph is showing that yeah, prices are tanking and really, the only time of year that this item sells well is during November and December.
Maybe you just show a sprinkle of sales during the rest of the year and so, you can see on Keepa that the prices might recover but maybe not until November or December. That's just way too long paying monthly storage fees and the new FBA aged inventory surplus fees, it might actually cause you to take a loss.
So with that information, you can decide to lower your minimum price on your repricer, even switch to a liquidation repricer settings to move that item ASAP to sell this as soon as possible, just so you can get some capital back so you can reinvest it into better inventory. So yeah, Keepa can show you all this too, if you know how to read it correctly. Again, a quick intro video, fulltimefba.com/readkeepa to learn how to read a Keepa graph.
[0:09:57.9] REBECCA: So just to kind of sum all these up, those are the ways that we handle this situation where your competition starts lowering their prices after Christmas. We have our BQool automatic repricer set up before Christmas so that once the prices start to drop in those weeks at the end of December and early January, we know that our prices are going to stay competitive.
And then, we use Keepa if the price of our competition has gone lower than our repricer and we can make decisions based on data about what to do on a case-by-case basis for those items, where Keepa is showing that the price is not going to recover anytime soon.
[0:10:35.9] STEPHEN: So obviously, this episode drops in December. We are talking about post-Christmas price drops and how to best handle it so you can make the most profits over the long term. We got a lot of stuff focused on specific times of the year when it comes to the content that we can teach you to help grow your Amazon business.
In fact, we got a course called The Reseller's Guide to a Year in FBA. It's a month-by-month guide to a profitable Amazon business from January to December. We have monthly PDF downloads where you can dive into and learn about what you need to do throughout the month of each year and it's specific month focused training on what to do, what to avoid to make the most of your time, energy and money to grow your Amazon FBA business.
We also have monthly webinars and archive webinars focused on that particular month of the year. So it's something that will help you throughout the year and it is not a monthly charge to get The Reseller's Guide to a Year in FBA, even though we're helping you out on a monthly basis. You can actually get the 2023 edition at the 2022 price for only a few more days, and it's a one-time purchase lifetime ownership.
So to check it out, fulltimefba.com/yearinfba. You can also go to our show notes page to get that link. We'll also put a coupon code on that page as well on our show notes page but if you check it out at fulltimefba.com/yearinfba, you can see how we can help you throughout the year to help grow your Amazon business, to be a successful Amazon business not just right after Christmas but throughout the entire yearlong.
[CLOSING CONVERSATION]
[0:12:09.3] REBECCA: Thank you so much for joining us for this episode of The Full-Time FBA Show. As a reminder, the transcript for this episode and the show notes can be found at fulltimefba.com/166. This is episode number 166. You'll find all of the links we've mentioned to the product like Keepa and BQool and The Year in FBA on that page, fulltimefba.com/166.
[0:12:31.8] STEPHEN: Next week on the show, we're going to talk about why we don't drop ship as Amazon sellers. There is a lot of Amazon drop shippers out there, we're going to share with you why we don't do it and why we suggest you stay away from drop shipping as well. We'll talk about that next week on The Full-Time FBA Show.
[OUTRO]
[0:12:49.4] ANNOUNCER: That is all for this episode of The Full-Time FBA Show. So head over to fulltimefba.com/podcast, where you will find the show notes and links from this episode. While you're there, subscribe to our newsletter where you'll get several free downloads of our popular and helpful Amazon FBA resources. Now, take action on what you have learned today, so you can find success at turning part-time hours into a full-time income with Amazon FBA.
[END]