Books are the OG Amazon inventory, and today we're going to share some of our best bookseller tips for making maximum profits. In this episode, you'll hear about our favorite places to find profitable books and even hear how we once sold a $5 book for $250! We believe it's best to sell books as used, not new, and by listening today you'll learn why.
We'll even share some tips to make sure your books stand out from your competition and have some specific words of wisdom on how to properly grade the condition of a book. Listen today to find out why, and learn other useful tips like how to optimize your condition notes and how Keepa data can be used for pricing used books for increased profits!
Listen on the podcast player below.

Like what you hear? Tell a friend… and be sure to leave us a rating and a review. Here's how.
Key points from Episode 193:
Our favorite places to find profitable books to sell on Amazon.
How we once bought a book for $5 and sold it for $250!
Why it's best to sell books as used and not as new.
What's unique to the book category on Amazon.
Using Keepa to make the best book pricing decision.
A controversial take on how to grade the condition of the book you are going to sell.
How to optimize your condition notes.
How to access Chris Green's new book, The Flip Game.
Links and resources mentioned in this episode:
Right-click here and save as to download this episode to your computer. 

The Reseller's Guide to Sales Rank
Sales rank is easily the most misunderstood aspect of selling on Amazon. What is a good sales rank? What does a sales rank of zero mean? What do I do with sales rank for sub-categories? Why does sales rank have to be so confusing so much of the time?
I'm here to tell you it doesn't have to be that way! You can finally get the clarity you need on the issue of understanding Amazon sales rank numbers. We at Full-Time FBA have launched a mini-course called The Reseller's Guide to Sales Rank: Understanding Amazon Best Sellers Rank for Maximum Profits. The mini-course is a combination ebook (30+ pages) and video course (almost 2 hours).
Check out The Reseller's Guide to Sales Rank mini-course to see how you can master the concept of best sellers rank and be on your way toward smarter sourcing decisions for your Amazon FBA business!

Back to the main page for The Full-Time FBA Show


More Episodes from the Full-Time FBA Show podcast:
Don't miss an upcoming episode! Subscribe, download episodes, and review the Full-Time FBA Show:

Episode 193 Transcript: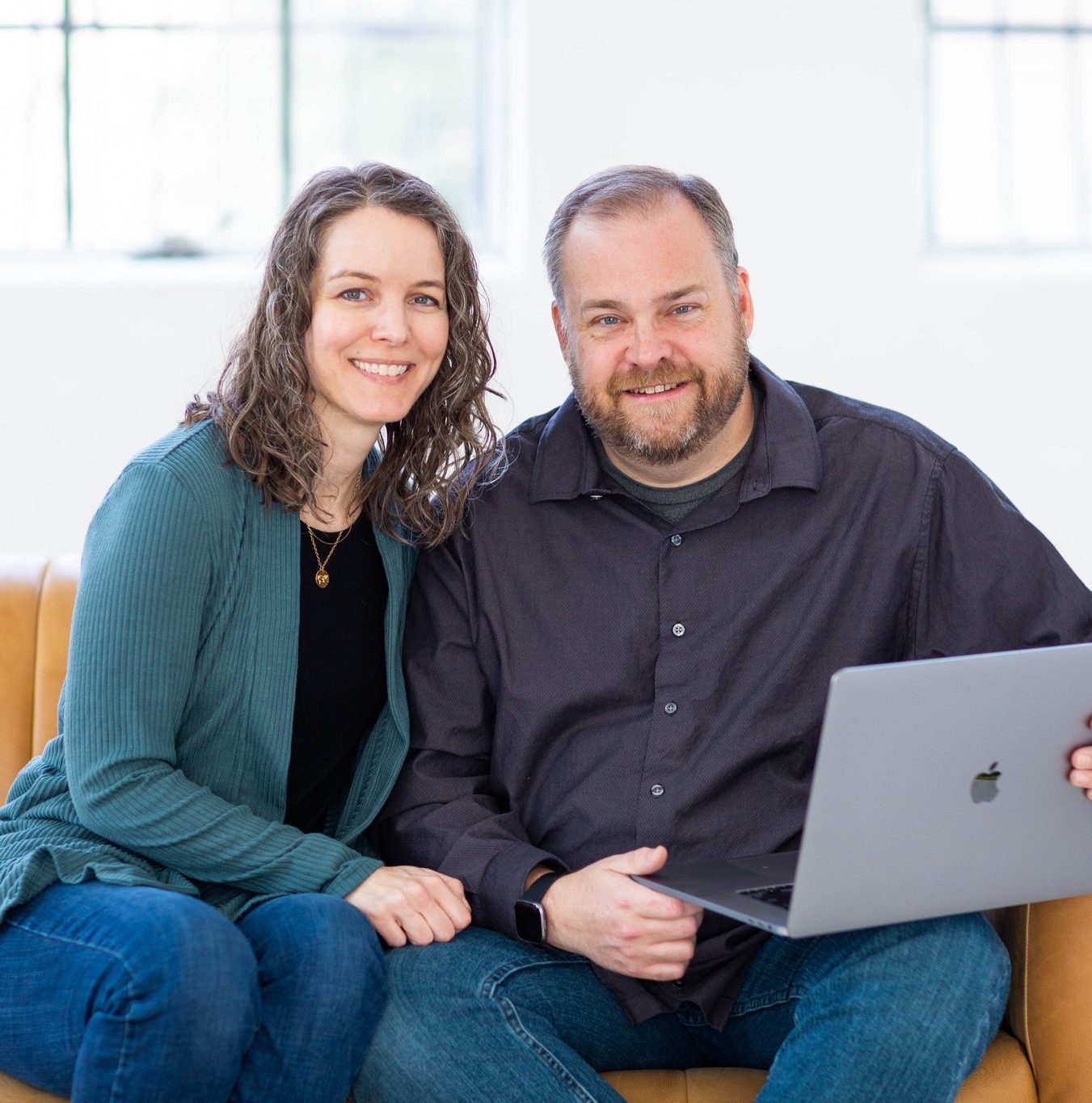 [INTRODUCTION]
[0:00:01.8] ANNOUNCER: Welcome to The Full-Time FBA Show. In each episode, it's our goal to help you turn part-time hours into a full-time income, selling almost anything on Amazon. Now, your hosts of the show, Stephen and Rebecca Smotherman.
[WELCOME]
[0:00:21.4] STEPHEN: Welcome to episode number 193 of The Full-Time FBA Show. Today, we're talking books and our best bookseller tips for maximum profits when selling books on Amazon and to talk books with me is my wife, Rebecca, and I am not going to make any weird comments, try to compare her to a book that I love to read every day, I don't know, stuff like that. I am not just going to say stuff like that.
[0:00:41.7] REBECCA: I'm just going to say I love to talk about books and so I'm very excited. I love selling books, it's not something we do a lot of anymore but we have a lot, a lot, a lot, a lot of experience. As Peter would say, "A lot, a lot, a lot, a lot" a lot of experience selling books and we still sell books too but it's not our main source of inventory right now and I'm excited to talk about it.
[0:01:05.4] STEPHEN: Yeah, it's a fun topic and we'll get into it right after this.
[DISCUSSION]
[0:01:12.0] REBECCA: You probably know that one of the easiest and most common ways that people start an Amazon business is by focusing on selling books. Of course, that's how Amazon started back in 1994, oh the year. That's the year I graduated from high school if you all want to know how old I am. I loved that year, 1994. Anyway, they started out as an online bookstore, I'm sure you know this and by now, Amazon has earned the nickname "the everything store" because even though for many years they were solely an online bookstore and it still is the best place to sell books on the planet, they now sell everything.
So today, we're going to give you some of our best bookseller tips to help you get started or to help you improve your book-selling skills.
[0:01:53.7] STEPHEN: Okay, let's get right into that with tip number one, you can find profitable books to sell on Amazon almost anywhere. My favorite places to find profitable books to sell on Amazon are garage sales, thrift stores, estate sales, these are great places because you can buy the books for next to nothing.
I mean, most garage sales and thrift stores and estate sales usually price their books for a dollar or lower and you can, with some patience, find books to sell on Amazon for USD 10, USD 50, or even more. I think the highest-priced book I ever sold on Amazon was around USD 250 that I got at a garage sale for five bucks.
[0:02:27.9] REBECCA: One book.
[0:02:28.6] STEPHEN: Yes, one book, bought for five dollars, sold for USD 250. It was some special airplane type of –
[0:02:35.9] REBECCA: Like airplane maintenance, wasn't it?
[0:02:37.2] STEPHEN: Yes, airplane maintenance book that did really well for us.
[0:02:40.3] REBECCA: Yeah, I remember when we found that – well, you found it. I think I was at the garage sale with you and that was quite a celebratory day.
[0:02:47.4] STEPHEN: Absolutely. We're buying it for five dollars and we're like, "Don't smile too big, keep your calm, Smo."
[0:02:53.8] REBECCA: Right. Okay, so the second tip we want to talk about today is that when you are selling books on Amazon, it's almost always the best practice to sell that book as used not new. That sounds kind of contradictory to what we usually are advocating for that you sell new items on Amazon but when it comes to books, it can be tempting to sell a book as new and expect a higher sales price.
But unless that book is in perfect, perfect condition, and unopened, you really cannot sell it as new. Plus, if Amazon is selling the book in new condition, they will not, absolutely will not share the buy box and the buy box is where 80% or more of the sales come from on an Amazon product page. You might be able to get the buy box away from Amazon and any other category but they will not give you the buy box when it comes to books in new condition.
Plus, the book category has something that almost no other category has and that's a used buy box. So you can, if you price your book competitively, earn time in the used buy box and increase your chances of getting the next used sale. Most book readers are perfectly fine with buying a used book as long as it is well taken care of, so don't be afraid to sell a book that you think should be sold as new actually in the used condition.
[0:04:18.7] STEPHEN: Yes, speaking of used books, that leads us to tip number three. Many of you already know that if you've been following me for a while that I use Keepa to make smart sourcing decisions and Keepa has a free tool or a paid tool that tracks the sales rank history or the pricing history of almost every item on Amazon and we use those sales price history to best predict the future sales and prices.
Well, you probably already know that Keepa has been tracking the price history of the lowest new price. What a lot of Amazon sellers don't know is that Keepa also tracks the price history of every used condition as well. So if you have a paid Keepa account, we highly recommend it. You can go to fulltimefba.com/keepa to use it but you can see that the options are there in the little menu of options you see on the graph.
There is a pricing history at that particular time, the lowest price for like-new condition items, very good conditioned items, good items, and acceptable items as well, not just new. So you can actually with Keepa, research the price history of the exact used condition that you're looking at to source and get a good idea of what you can sell it for.
[0:05:25.5] REBECCA: Continuing to speak of all these used conditions, tip number four is about how you grade the condition of the book you are going to sell. This may be a little bit of a controversial take but it's one that we wholeheartedly believe, when you are choosing the condition of your book, always round down not up.
Here's what we mean by that: If you find a book and the actual physical condition is very good condition according to Amazon's guidelines but when you thumb through those pages, you see that the former owner made some notes, underlined some highlights, and you then might be tempted because you can price it a little bit higher to list that condition as very good when in fact, you probably should go ahead and just label it as good.
Amazon has very specific guidelines for picking the conditions of books and we highly recommend that you get familiar with those conditions. You can find that at fulltimefba.com/bookconditions. Once you've made yourself familiar with those conditions, the reason we tell you to round down and not up is for a couple of reasons.
First, you don't want a customer to be disappointed in the condition of the book that they receive from you. They might be expecting what they think is very good but then when you send them something that might be a little bit less than very good condition because you were wanting to make more money off of the sale, they are not going to be pleased and they could end up returning the book or even worse than a return, is they could leave you negative feedback.
The second reason why we recommend rounding down when you're grading the condition is that sending in a book that's actually a little better than the condition they ordered leads that customer to be very happy and a happy customer is likely to give you positive feedback. A better feedback score is then going to lead to more sales and so the round down not up strategy is going to overall overtime lead you to better feedback and more sales.
You might be missing out on a tiny bit of profit on that one book if you have kind of fudged the condition and rounded up instead of rounding down but overall, you're going to have happier customers and more sales if you are very conservative with how you grade your conditions.
[0:07:40.0] STEPHEN: Tip number five is this, make sure you use your condition notes wisely. If you're used to selling stuff new on Amazon, you might not even know the condition notes are even an option but if you are selling a used item or a collectible item, Amazon gives you a certain number of characters to kind of be a little more specific about your used or collectible item.
So when selling a book, the used condition has the option to add some specific condition notes and they show up where Amazon customers can easily see them when they're deciding if they want to buy the book and so with a used condition notes, you have about 500 or so characters at the time of this recording, to describe your book.
So just think about what can be something that a customer will want to know about the book that might set yourself apart from the other competitors because this is what a customer is thinking. They are thinking, "Did the seller actually look through the book? Did the seller actually grade this well? Am I going to get the kind of book that I'm expecting to get?"
Think about this, if you are wanting to buy a book, which seller would you buy from? Would you buy from Seller A who listed the book in good condition with no condition notes or Seller B who also listed their book in good condition but also added, "Good readable copies, slightly worn edges, no creases on the covers or pages, only a few sentences underlined but otherwise, the book has no other writings or marks on the pages."
I mean, I'd get from Seller B, I'd buy from Seller B a hundred percent of the time and I think more people would like to know the details because – so they'll know better what they're getting exactly. So this leads to happier customers again and potentially more positive feedback again. One thing about the condition notes, the first sentence is the most important because Amazon will show the beginning of what you say the condition notes are and eventually it will get to dot-dot-dot, click here for more.
So you want to make sure and people are just scrolling with their eyes and the first sentence is the most important of your condition notes. So last week, I told you about Chris Green's new book coming out called, The Flip Game, and he has a section in his book about reselling books because he gives a lot of examples in his book about reselling books and as a reminder, you can still get this book for free if you sign up for the launch webinar coming up in a few days.
That link is fulltimefba.com/flips to sign up for the book launch webinar on June 21st, where he's going to be giving away a free copy of his book, The Flip Game. If this is some time you're listening after June 21st, that link will still lead you to how you can get the book. It's still going to be super affordable, fulltimefba.com/flips.
[0:10:04.5] REBECCA: There's so much more we could share with you on reselling books but this episode is a really good start. We'll probably come back in the future with another episode filled with more book reselling tips to help you sell books for bigger profits on Amazon but if you found any value in this particular episode and you don't want to miss out on all of the other valuable content that we put out on a consistent basis, including any upcoming podcast episodes, we invite you to join our email newsletter.
To subscribe, go to fulltimefba.com and click on the red subscribe button on the top of the page, fill out your name and email, and you'll never miss an upcoming training video, blog post, coupon code, podcast episode, basically, anything we do, anything we send out that's going to help you turn part-time hours into a full-time income via Amazon FBA. You're going to want to be on that list, fulltimefba.com to get subscribed.
[CLOSING CONVERSATION]
[0:11:00.1] REBECCA: Thank you so much for joining us for another episode of The Full-Time FBA Show. As a reminder, we have the transcript along with all the links that we mentioned in this episode at fulltimefba.com/193 because this is episode number 193.
[0:11:14.7] STEPHEN: Next week on the show, we're going to be talking about the biggest threats to your Amazon FBA business. I feel like I should talk in an ominous –
[0:11:21.8] REBECCA: Dum-dum-dum.
[0:11:22.7] STEPHEN: The biggest threats to your Amazon FBA business. Can we get some thunder and –
[0:11:28.2] REBECCA: That was pretty good, I'm impressed.
[0:11:30.0] STEPHEN: All right, anyway, we'll talk about that next week and we'll probably tell some jokes too.
[0:11:33.2] REBECCA: We'll talk about that next week.
[0:11:33.9] STEPHEN: To make up for the – yeah, we'll tell some jokes too to kind of makeup for the ominous title. Anyway, see you next week.
[OUTRO]
[0:11:41.9] ANNOUNCER: That is all for this episode of The Full-Time FBA Show. So head over to fulltimefba.com/podcast, where you will find the show notes and links from this episode. While you're there, subscribe to our newsletter where you'll get several free downloads of our popular and helpful Amazon FBA resources. Now, take action on what you have learned today, so you can find success at turning part-time hours into a full-time income with Amazon FBA.
[END]