Whether you've just started selling on Amazon or you've been doing so for a few years, you are likely to have some questions about how the Amazon landscape has changed in recent times. In today's episode, we go deep on that topic and give you some valuable tips to navigate the changed selling environment to get the most out of it. We confirm that things are, in fact, both easier and harder than they were five years ago.
In this episode, we dive into some of the new challenges we all experience today on Amazon and how we have dealt with them. These challenges include new brand restrictions, proving that you're a reliable seller, building up a history of seller metrics, and even sub-category restrictions. We move on to a chat about getting ungated for restricted categories (or sub-categories), and we talk about the relationship between IPI scores and limitations on inventory and warehouse.
Next, we touch on the accessibility of Seller Support and offer a free resource for how to best go about getting the help you need. We talk about the impact of retail arbitrage sourcing apps and how digital tools have changed the game. Lastly, we define mindset as the difference-maker and urge listeners to look at both the positives and the negatives of these changes to carve out the best possible way forward. We hope you join us for a jam-packed episode today.
Listen on the podcast player below.

Like what you hear? Tell a friend… and be sure to leave us a rating and a review. Here's how.
Key points from Episode 90: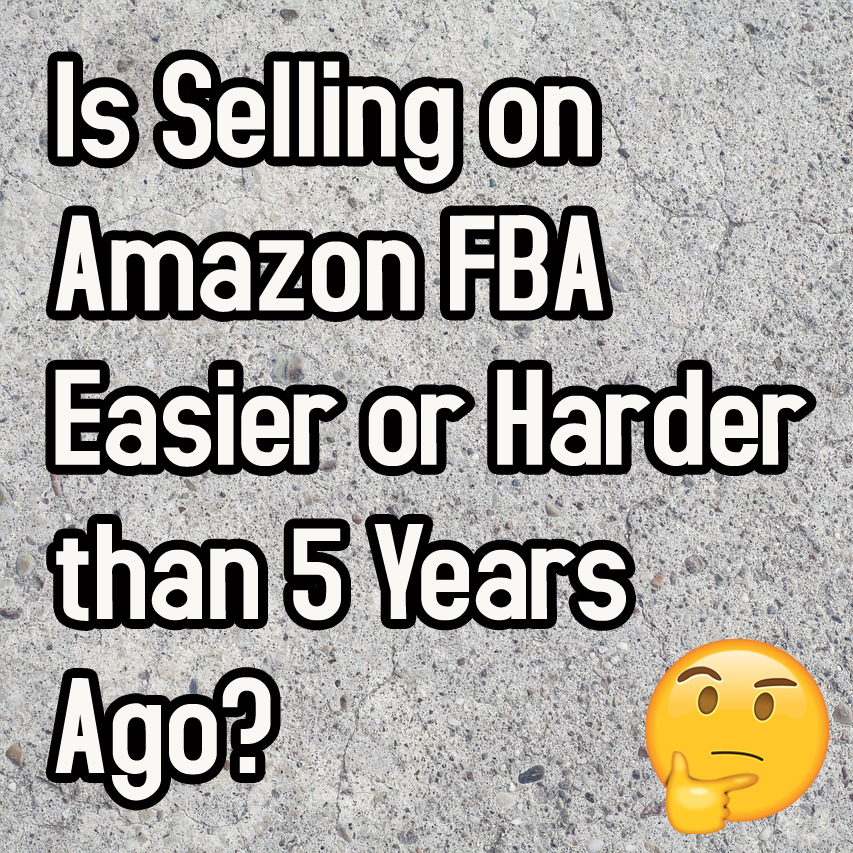 We answer the question: Is selling on Amazon easier or harder than it was five years ago?
The challenge of brand restrictions on Amazon and proving that you are a reliable seller.
Building up a history of seller metrics in order to get unrestricted without spending money.
Where sub-category restrictions have started to appear.
Getting ungated for topicals.
IPI scores and how higher ones release limitations on inventory and warehouse.
How not having any long-term storage fees has made things easier for Rebecca and Stephen.
Frustrations that arise around Seller Support – and the words to use in your support ticket to get the help you need.
A word on retail arbitrage sourcing apps and how much better they are today than in the past.
Digital tools for RA and OA sourcing and how they have sped up the process.
Why Stephen and Rebecca love outsourcing.
The role of increased information and resources.
Mindset as the difference-maker.
The power of looking at both the positives and the negatives.

And more!
Links and resources mentioned in this episode:
Right-click here and save as to download this episode to your computer.
More Episodes from the Full-Time FBA Show podcast:
Don't miss an upcoming episode! Subscribe, download episodes, and review the Full-Time FBA Show:

The Reseller's Guide to Replens
Let's be honest. If you really want to turn part-time hours into a full-time income, the sourcing activities of clearance aisles, liquidation lots, products on sale, garage sales, and thrifting are not the strategies that will make a full-time income.
The most efficient and profitable way to make a full-time income is to focus on replenishables (or "replens" for short).
In the Amazon reselling world, a replen is an inventory item you can buy multiples of, send to Amazon, sell quickly, and then replenish your stock so that you never sell out.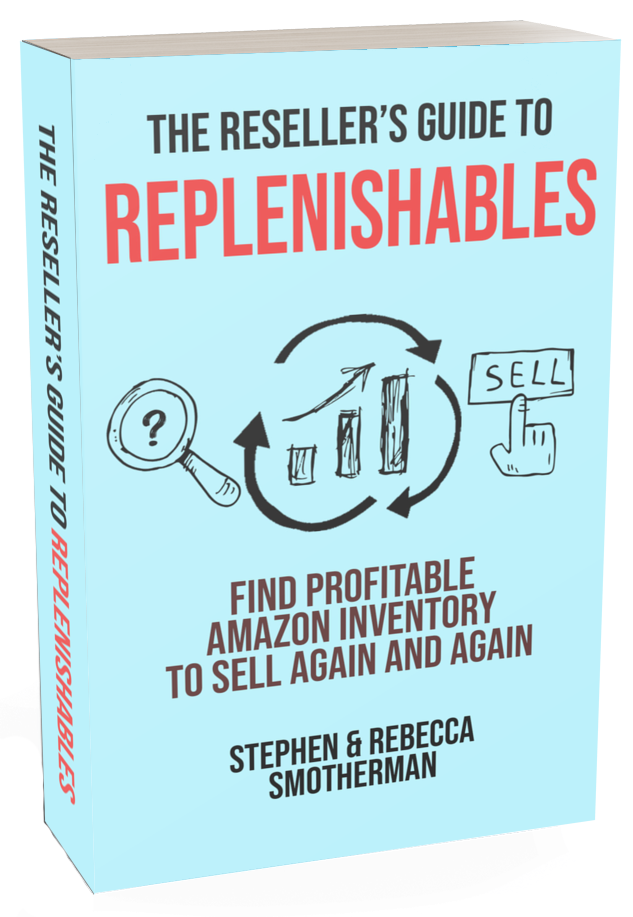 Buying and selling replens is easily one of the most lucrative strategies for stable, long-term Amazon success.
If you've been frustrated with your current sourcing strategies, and if you'd like to learn more about how to source inventory that you can buy multiples of, sells consistently, and rarely ever runs out of stock, then our new course, The Reseller's Guide to Replenishables: Find Profitable Amazon Inventory to Sell Again and Again, is for you.
With this course, you'll finally have the skills to source for inventory that you can buy multiples of,  you'll grow your Amazon business to the next level by selling your inventory faster and at higher prices!

Back to the main page for The Full-Time FBA Show

Episode 90 Transcript: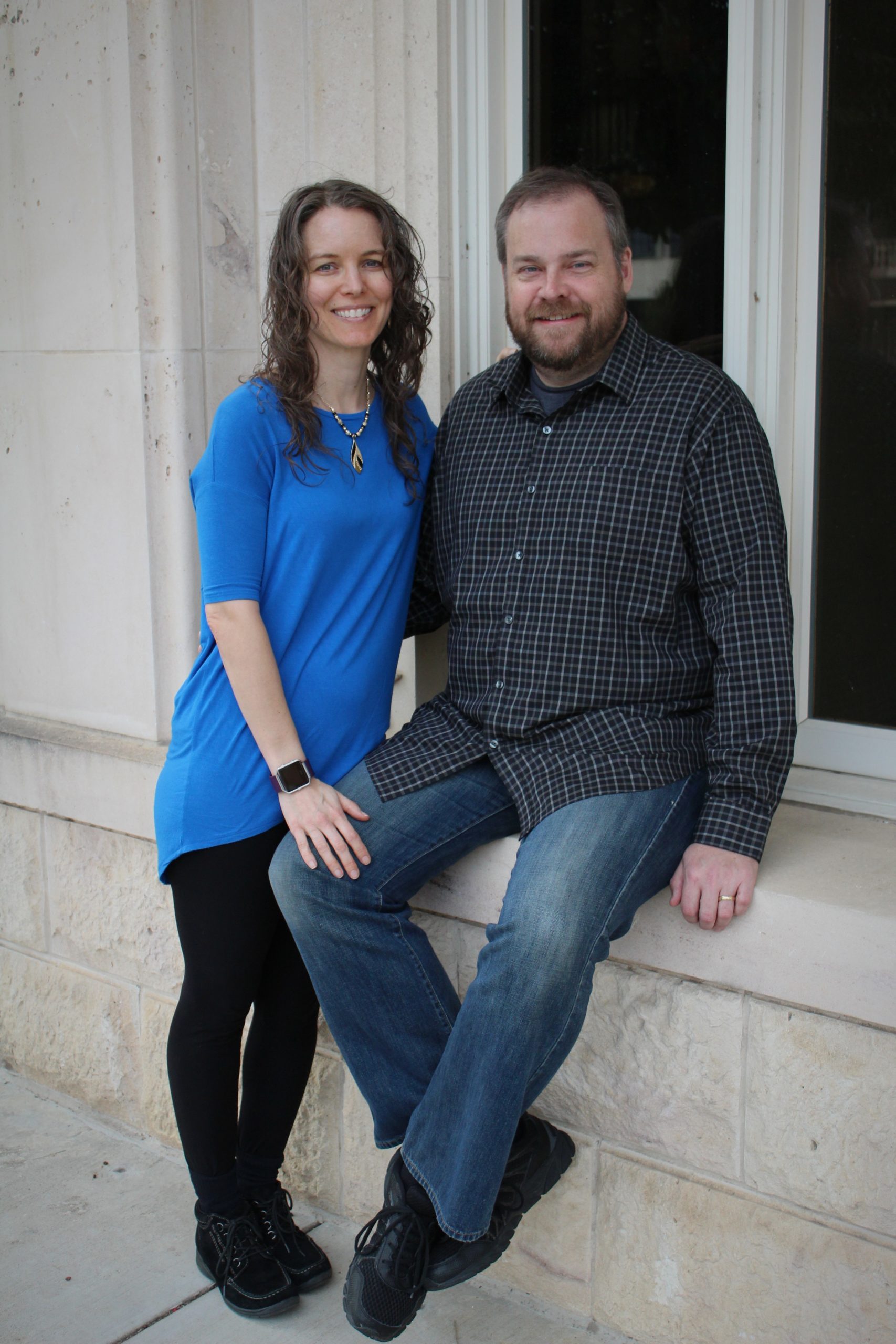 [WELCOME]
[0:00:01.8] ANNOUNCER: Welcome to The Full-Time FBA Show. In each episode, it's our goal to help you turn part time hours into a full-time income, selling almost anything on Amazon. Now, your hosts of the show, Stephen and Rebecca Smotherman.
[INTRODUCTION]
[00:00:20] REBECCA: Hello, everyone. Welcome to today's episode of The Full-Time FBA Show. We're so glad that you're here with us today. We are looking forward to talking with you about Amazon and whether or not it is easier, or harder than it was five years ago to sell on Amazon FBA. To talk about that with me today is my co-host, Stephen. Hello, Stephen. Are you ready to get talking about Amazon, whether or not it's harder, or easier than five years ago?
[00:00:47] STEPHEN: Yeah. We've been selling on Amazon for about a decade now. This is an opportunity to discuss that, because a lot of people make a lot of assumptions with things are easier or harder. We're going to answer that question today. Because a lot of people see, things change all the time on Amazon, fees change, rules change, things become restricted, things don't become restricted anymore.
[00:01:08] REBECCA: Then the rules change again.
[00:01:09] STEPHEN: Yeah, exactly. Are things easier or harder? We'll discuss that in today's episode of The Full-Time FBA Show.
[EPISODE]
[00:01:18] REBECCA: All right, so let's just cut right to the answer of our question. Is selling on Amazon easier or harder today than it was five years ago? Would you say the answer is yes?
[00:01:30] STEPHEN: Yes. Yes. The answer is yes. It's easier and it's harder.
[00:01:34] REBECCA: Yeah, I agree. I think that both can be true at the same time. There are ways that it is definitely easier now than it was before. Also, there's ways that it's more challenging. I don't know if I would say harder.
[00:01:46] STEPHEN: Right. Challenging is probably a better word than harder.
[00:01:48] REBECCA: Especially if you've been selling on Amazon all that time. It should be easier now and not harder. There are things that are challenging that we didn't have to even think about.
[00:01:59] STEPHEN: All right, so the first part of this podcast episode, we are going to break down the things that are more challenging. We'll focus on the challenging aspects at this part, and then we'll follow up, let's end on a high note talking about the things that are a lot less challenging and are probably easier than they were before.
[00:02:15] REBECCA: All right, so why don't we go back and forth? We can each talk about something that comes to mind for us and bounce off of each other that way.
[00:02:23] STEPHEN: That sounds good. The first thing that's more difficult now than it was before are brand restrictions. There seem to be more brand restrictions than there were five years ago. That can be really frustrating. I totally get it. I know when it comes to being ungated in brands, sometimes there's courses that you can purchase to help get you approved, but the best way just to get improved is to wait it out. The better seller metrics you have, the more you prove to Amazon that you're a reliable seller, then you're going to be able to get brands ungated and be able to sell more brands. When you get those other brands ungated, that opens you up to more inventory that you can purchase that other newer sellers are gated on.
[00:03:02] REBECCA: Yeah. Just to clarify, we're not saying that you're not able to get ungated in these brands, because you have bad seller metrics. It's because a lot of people don't have seller metrics yet. They're newer sellers. You don't have the experience under your belt yet. The longer you sell on Amazon as a newer seller, you're getting experience, you're showing Amazon that you take things seriously and that you are going to provide good customer service and provide quality inventory and you'll build up that history of seller metrics. That's how you'll be able to get unrestricted, without having to spend money.
[00:03:38] STEPHEN: That's right. Because every brand on Amazon has their own set of metrics that they require for their Amazon sellers to sell their brands. They're all different, and they are all unknown and we don't know that we achieved it until we get there. Some brands are a little bit more lax, and so maybe after six months of selling on Amazon, they'll open up sellers to sell. Some people require a year's worth of selling, plus good seller metrics, or even longer. The focus is to just work on being a quality seller, a reliable seller and in time, more brands will open up for you.
[00:04:12] REBECCA: Okay. Then the first one that I wanted to talk about, too, goes along with that. I would say, that there are more sub-category restrictions now and other types of category restrictions that didn't used to be a thing back five years ago, or whatever. It used to be that there were some pretty clear category restrictions. I know groceries used to be restricted in a way several years ago that it's not now. Same with shoes and clothing. When we first started selling in that category, it was gated, but it's not anymore.
There are other sub-category restrictions now that we see popping up in different categories, including toys. There's some subcategories in there, baby and different things, that can be hard to navigate and it's hard to understand sometimes when you scan an item to see if you can sell it. Okay, I'm restricted, but why? Is this a brand restriction? Is this a sub-category or restriction? What is it?
Another example, I think, would be topicals. There's not a topical category. That topicals falls under health and beauty. You're going to have to get ungated for that in a way that would not apply to other types of items within the health and beauty category. It's not any harder to get ungated in those necessarily than it has been in the past to get ungated in certain categories that have restrictions. It's just confusing, and it's hard to navigate. Especially as a newer seller, if you don't understand what's a category versus a subcategory.
[00:05:40] STEPHEN: Right. Yeah, definitely. Along with brand restrictions, the more time that you sell, the more sub-categories you'll be approved for. Then sometimes, there's training that can help you get approved a little bit faster if you have the money and the capital to invest in that. The best strategy, just continue working on being a quality seller. Then in time, you'll get approved to sell more sub-categories.
The next type of topic that we feel is a little bit more challenging, a little bit more difficult, is the topic of the health of your inventory in regards to storage limits. I'm specifically talking about Amazon's introduction a few years ago of the IPI score, the Inventory Performance Index score and how that connects to our storage limits. If your IPI score is above a certain number, then you get unlimited inventory and an Amazon warehouse. If it's below a specific number, then you're going to have limited inventory.
Usually, Amazon's pretty generous with that limited inventory that they give you. It can still be frustrating, because in the past, you could have unlimited inventory. Of course, you paid a lot in storage fees to pay for it. This type of challenge is really frustrating for some people, and it causes some people to even want to quit.
The silver lining of this is Amazon is actually teaching us how to be better business owners, make better sourcing decisions, better inventory decisions, having a healthier inventory, having inventory that sells a lot faster than usual, than before, having inventory that is going to not just collect dust in an Amazon warehouse. When we have consistent inventory going into Amazon that's selling quickly, then we're going to make more money. These rules are actually helping us make more money and become more successful in the long-term, while it's weeding out the people who are not going to stick with this and find it too frustrating. That's a win for us, because if we stick with it, we'll find success and it'll be better off for us in the long run.
[00:07:26] REBECCA: Yeah. I would say, I can see that for ourselves for sure that since Amazon has brought in the IPI limitations and giving you the score and said that you're going to have storage limits if you don't stay above it. I know for sure that this has impacted our inventory in positive ways. It's frustrating, because it's like, you're trying to figure out an algorithm. That is just not clear. You're trying to figure out how to know what the rules are when tell you part of the rules, but not all of the rules. I know for one thing, we don't have long-term storage fee inventory that we're having to take out on a regular basis.
[00:08:01] STEPHEN: Oh, yeah. Nowhere near.
[00:08:03] REBECCA: We have not had any type of long-term storage fees in I don't know, a year plus, two years. I don't know. Anyway, it's really helped in that regard so that we don't have to worry on a regular basis about oh, here's items that we have to bring back that nobody wants to buy, and what are we going to do with them now? That's been good.
I would say too, going off of that even some more, another way that Amazon has changed in recent years and I'm not sure exactly. I think it might be, we're on year number three of this is that they have increased the storage fees during Q4. That's a change that is hard. I know that Q4 is the most wonderful time of the year for an FBA seller. It used to be more wonderful in some ways. It's gotten more difficult.
Those increased storage fees have made it – during Q4, the increased storage fees during Q4. I mean, overall storage fees are higher now than they have been in the past. In q4, especially, they have those parameters in place from October to December, that make it more difficult to have inventory there at the warehouse that just is sitting there and not selling that you're having – if you have it in mind to sell it as a long-term hold, that makes it more challenging as far as planning out when you send in inventory, how quickly is it going to get checked in and how much of the Q4 profits that you're making are you going to be able to keep? Again, I agree with what you said, Stephen, that the benefit of this is that it really has helped us to streamline the type of inventory that we buy and that we are more focused on fast turns and are making more money off of it than in the past when we might have been more focused on long-term holds, items that might have a higher ROI, but there's less of a guarantee that they're going to sell quickly.
[00:09:54] STEPHEN: Yeah. One of the things that have really helped us a lot has been focusing on replens. I know the last two weeks of The Full-Time FBA Show Podcast, we've been talking about replens. Replens have been really awesome. If you haven't listened to those podcast episodes, be sure to check them out, episode number 88 and 89. Go check those out. We'll put the links in the show notes.
All right, so the next thing that's been a bit of a frustration lately with selling on Amazon has been the thought of more sellers to compete with. Every year, more and more sellers come and sell on Amazon. That can be really frustrating if you're thinking that we're having to compete against new sellers every single year.
The truth behind that is that even though there are a ton of new Amazon sellers who are starting, a majority of them don't stick with it. A majority of them create their account and don't even send in an inventory item to Amazon. The actual number is actually small, when it comes to the number of inventory, the number of Amazon sellers that are coming to the market. It's not a big thing to worry about. Also, if you have the abundance mindset that you know what? I can continually find inventory that I can sell on Amazon and be successful with that. Even though there's an abundance of competition, there's an even more abundance of inventory out there to find. Focusing on that will really help you have the right mindset to find the success that you're looking for.
[00:11:11] REBECCA: Yeah. I think in general, it's always a good idea when you're in a situation like that, to be more concerned about yourself than you are – I mean, not to be selfish, but be more focused on yourself and what you're doing as a seller, than on what other people are doing. The way that I would focus on other people, rather than seeing them as competition, or somebody who's taking your slice of the pie is to view them as people that you can help and collaborate with.
We've really enjoyed that as we've gotten to know other sellers online, being able to collaborate and to give each other ideas and to help each other problem solve. Rather than thinking, "Well, you're just one more of my competition, and I don't want you to succeed. Because if you succeed, then I might not succeed." That is just a completely wrong mindset here. Be more focused on how you are doing the things you need to do each day in your business, than worrying about, "Oh, no. 10 new people signed up in the last hour. That's 10 more people to compete with."
[00:12:07] STEPHEN: Yeah. If you're looking for a good group of people that share the same mentality of seeing you as not competition, but seeing you as a co-worker in this Amazon seller atmosphere, I invite you to join our Full-Time FBA Facebook group. You can find it at fulltimeFBA.com/Facebook. We got a lot of people there who are there to help each other out and you are welcome there.
[00:12:28] REBECCA: All right. Moving on, I wanted to spend a second talking about seller support and the frustrations that a lot of us experience at times dealing with seller support. I honestly wasn't sure whether to put this in this part, or the second part where we're talking about how things are easier now. Because in some ways, I think this is just always hard. Because the way that Amazon has their seller support system set up in Seller Central, a lot of it is automated now that didn't used to be automated, so that can be a frustration for sure.
That I think, a lot of people feel like, "Oh, we've had the ability to just get on the phone real quick with a seller support rep taken away, that it used to be easier to find phone numbers to call and it used to be easier to get somebody, like a human being to respond to request that's now being automated." I think that that's a frustration, definitely that people have experienced. Also, just feeling like, some ways that in the past, I was able to explain my problem directly with somebody. Now, I'm not even given that opportunity and being able to navigate the automated system. All of that working together makes it frustrating.
I'm trying to keep things on the light side too, like you were saying. As we're going through these, I want to look at the silver lining on this point as well. That there really are ways that you can over time, gain some experience and how best to write your tickets when you're opening up a ticket, how best to write your inquiry and how best to ask the questions in a way that people in seller support can understand what you're getting at, without it being a lot of back and forth, having to write multiple emails back and forth. I mean, sometimes that's inevitable.
There are some ways that you can get a response or an answer quicker. We have a blog post about that at fulltimeFBA.com/magicwords, where we go over some of the ways that you can streamline that, where you can look at if this doesn't get resolved automatically, that you can rephrase your request, or phrase your request in that way in the beginning and you might get an answer quicker.
[00:14:39] STEPHEN: Yeah, it's definitely things that have helped us get to the answer a lot faster using these magic words. Yeah, definitely check that out. All right, so I want to transition now away from the negative, even though we've had a positive spin on most of them. Away from the negative and go towards the positive and look at things that are easier now. So much more streamline, so much more better for Amazon sellers than they were five years ago. I'm going to start off with retail arbitrage and the retail arbitrage sourcing apps that are out there.
There are multiple retail arbitrage sourcing apps that provide amazing amounts of information to make better sourcing decisions. I personally love Scoutify from InventoryLab and can't imagine running my Amazon business without Scoutify from InventoryLab. InventoryLab comes bundled with Scoutify. Because I'm able to scan a barcode and have so much information show up right on my screen where I'm able to make a really good decision to buy an item, or just leave it on the shelf. There's certain buttons you could click if you want to go deeper with the information, if you're still not sure and want to go deeper with the information. The retail arbitrage sourcing apps are so much better than they were five years ago. Very limited before and the options are so great today.
[00:15:52] REBECCA: Yeah. I mean, it's been longer than five years since you started seeing these third-party apps. Before, you'd only really have access through Amazon seller app, or the Amazon app. Then people started introducing these different sourcing apps. They have made so many improvements in them over the years. That has made sourcing just go that much faster and easier, making better decisions in a shorter amount of time.
[00:16:19] STEPHEN: Yeah. I love with retail arbitrage with Scoutify. There's a one button where you can go look at a Keepa graph. There's a few buttons you can click to go and seek automatic approval. There's even a button you can push to see if you can get approved to sell a particular brand if you qualify. So many things that are available today that weren't available before.
[00:16:36] REBECCA: Then I would just add on to that too, the same applies to OA sourcing, online arbitrage sourcing. There are many more programs and extensions for the Chrome browser and other browsers that you can use that weren't available in the past, or they were available but not in as robust of a form as they're available now.
I remember doing my OA sourcing several years back, just looking at the Amazon product page looks very different now. I've got so many different extensions that pull up different information that I use day-in, day-out, multiple times a day as I'm making sourcing decisions that I know I was able to do it before without those things, but it is so much easier now to have multiple extensions in my Chrome browser that pull in information right there on my product page to help me with the sourcing. I'm talking about things RevSeller and Keepa and Helium 10. All of these give you a lot of information to make your decision, and they put it right there on each product page for that particular ASIN in the Amazon catalog.
Then that's not even to mention programs, like tactical arbitrage that I use also on a regular basis, whether it's for OA sourcing, or wholesale sourcing. That has tremendously sped up, speeded up my sourcing process that I save a lot of time not having to go through and click on individual items and then find a search. Search to see if there's a match on the Amazon catalog that I can't even imagine going back to – I mean, I could. I sometimes do try to do some manual sourcing just for different reasons. In general, the amount of time that is saved using programs like that is well worth the price of the program.
[00:18:19] STEPHEN: Yeah, absolutely. With retail arbitrage, online arbitrage and wholesale sourcing, one of the things that I love that's even better than it was five years ago, is the access to the sales rank and pricing history data from Keepa. Now, five years ago, Keepa was pumping out Amazon price history and sales rank history, and third-party price history. The new information that Keepa has added to their graphs over the last five years has made things so much better. I mean, they track the buy box price. If you are a seller of a used or collectible item, they track the used collectible prices that are for like-new condition, or the very good condition, or the good condition. I mean, you can dive down that deep.
They even track eBay prices. If you need to price an item well, Keepa is the way to go. If you want to know if something stays consistent with pricing over a long period of time, Keepa is the way to go. If you want to look more information into your competitors, you can see how much your competitors have in stock with Keepa. The Keepa extension on Chrome adds right next to each particular Amazon seller the number of items that they have in stock at that particular time. If you want to look and see the trends of competition on Amazon for that particular item, you can look at that as well. You can see, "Oh, there's been a lot of competitors show up to try to sell this particular item. Maybe this supply is going to go up and the demand is not going to meet it and the price is going to go down." You can just make so much better decisions with Keepa than ever before. I can't imagine going back, or losing that information. It is so much better than it was five years ago.
[00:19:50] REBECCA: Okay. Moving away from sourcing and making those types of decisions, there's other areas where there are just so many more options now for FBA sellers who are looking to send their inventory to a third-party prep center to have it prepped and shipped to the Amazon warehouses. It makes it a lot easier when you're looking at whether you do RA drop-offs. If you live in a bigger area, you might have multiple options now, whereas there might have been one or zero options for places to drop stuff off for somebody else to prep it for you.
Or when it comes to OA, you might have a lot more options now for states that have no sales tax, or a lower sales tax than where you live. It just helps with all the options for finding ways to outsource your certain tasks within your business and help you to grow your business to the next level in a way that wasn't as readily available five years ago. The more prep centers there are available to us, the more options we have and the easier it is, depending on the circumstance, the type of inventory you're buying, where it's coming from, if it's coming from overseas. These types of things, they all play into the decision that you make of where you're going to have your FBA inventory prepped. It really does, it has helped us in particular, to be able to continue to scale our business, having multiple options in various states for where we can send our inventory to be prepped. That just wasn't available several years ago.
[00:21:19] STEPHEN: Yeah. We love outsourcing. We want to outsource as much as possible. Having that opportunity to outsource our prepping and our shipping to Amazon has been huge. The number of options that are out there really help you make the perfect setup for your prepping and shipping.
[00:21:37] REBECCA: Yeah. We've been outsourcing that for years now, but we've had to go with different prep centers at different times for various reasons. It's just been nice, depending on what the circumstances are to have those different options. I would say, that that is one way that it is definitely easier now than it was in the past. Along with that, I would also say, just having more FBA warehouses in general has been an improvement.
The more warehouses there are around the country, the more places that we can send our inventory to, the easier it is for those inbound shipments to be going to someplace closer to you, I know that over the years, we've just had our inventory going to closer and closer locations. When they're going to the closer locations, the distribution centers where you're located, then it gets checked in quicker.
Then, if it is a distribution center as opposed to a fulfillment center, the quicker it will then be able to get sent to the eventual destination of the fulfillment center that Amazon's wanting those items be split up and go to you. That has been really helpful as well and it has helped us to – I think that it overall helps that the more FBA warehouses there are, the quicker customers can get their items on their prime orders. That has helped with getting more and more prime customers to stay committed to their prime membership and to continue buying from Amazon in a regular basis. Because what used to be three-day shipping became two-day shipping, became one day, became you can get it by later tonight. People are dependent upon that now in certain ways. For better or worse, that's what we are aiming to do for people who are buying from us on Amazon. Having more warehouses being built around the country has been a big plus and has helped make it easier to sell on Amazon, I think.
[00:23:33] STEPHEN: Yeah, absolutely. The last thing we're going to talk about that is a lot easier and a lot better than it was five years ago, is the abundance of information when it comes to learning how to sell on Amazon. There's so much really great free and paid opportunities out there for you to learn how to sell on Amazon, how to take your Amazon business to whatever next level, how to grow your Amazon business. There's so much stuff, both free and paid. There's YouTube, there's podcasts, there's blogs, there's so much things that you can take advantage of.
You obviously want to get to know whoever's putting this together, so that you know that you can trust what they have. Because you shouldn't just blindly trust everyone online telling you how to do things, because the information could be outdated, or the person teaching you might not know what they're talking about. You can go through that process and do your own due diligence, reading Amazon's guidelines to make sure that what you're doing is matching up with Amazon guidelines. The amount of free information and paid information to help take your business to the next level, it's amazing and it's a great opportunity.
In fact, that's what we're going to be talking about next week on the show. Is it better to learn from free, or paid resources? We're going to talk about that and answer that question. We look forward to doing that. Just the ability to have that information to consume, to grow your business is amazing.
[00:24:50] REBECCA: Yeah. That is definitely a way that it's different now. There are so many different places that you can turn to now that we just didn't have available to us when we were first getting started. I mean, you got started earlier than I did. By the time I joined the business when we got married, there was a lot more information available. A lot of the information that you used to get started just is almost obsolete now, I would imagine, because things have changed so much. There's just so much more available to teach you now.
[00:25:20] STEPHEN: Yeah. The cool thing is there's more information. Then there's more information on specific niche topics. I mean, there's courses about how to deal with inauthentic claims. There's courses to deal with how to sell shoes on Amazon. There's courses for whatever type of little niche product, or a little niche subject that you want to discuss and learn, you almost can do that with almost everything now.
Wrapping everything up, we can see that things are both harder and easier than they were five years ago. There's things that are more challenging. Some of those challenges have a silver lining, that if we focus on that, we can grow our Amazon business and find ways that we can improve ourselves. There's a lot of things that are just a lot better overall when it comes to selling on Amazon.
Knowing that, what is the difference maker? What makes a difference when it comes to the success of an Amazon seller? That is your mindset. It is how you look at things. I mean, if you just focus on the negative without seeing the positive aspects of it, you're just going to convince yourself to quit. If you focus on the positives and how you can see that there is an abundance mentality that's necessary, that you can have a growth mindset, that you aren't stuck in a fixed mindset, which convinces yourself that you're never going to change, but that you can grow and overcome these challenges. If you don't have that growth mindset, then it's going to be a big issue for you.
The mindset is really big. We focus on mindset a lot and knowing that it's a constant struggle, and it's a constant battle, but there's ways to overcome and there's ways to move forward. We can do that to find the success we're looking for in our Amazon FBA business.
[00:26:52] REBECCA: Yeah. I would just add to what you're saying that we're not saying ignore the negatives and only look at the positives, because we've had people in the past question like, are you just saying it's power of positive thinking? No, we're not talking about just only focus on positive things, that only positive things will happen in your business. Because there are definitely some things about selling on Amazon that are hard. There's a right way and a wrong way to approach dealing with those things.
I mean, some things, there's not just two ways of dealing with it. I'm not saying there's just a right way and a wrong way. There's a right and a wrong perspective to have about it, I guess. If you come at the challenges with a, "This is awful. This is never going to get resolved. I hate this. Amazon is just trying to push us all off the platform," then you're not going to make as much progress as if you said, "This is really hard, but I'm going to figure out a way to make it work."
[00:27:41] STEPHEN: Absolutely. When you look forward to the next five years, there's going to continue to be challenges that are going to come and there's going to be continually things that are going to be even better and more improved. We can grow through the challenges. We can enjoy the ways things become easier and better and we can continue to move our Amazon business forward. Hopefully, that's been helpful for you in this episode of The Full-Time FBA Show.
[00:28:06] REBECCA: Well, thank you for joining us for today's episode. We will have all of the links that we've talked about in this episode, along with the transcript available for you at fulltimeFBA.com/90. That's the number 90, because we are on episode number 90 of The Full-Time FBA Show. Check that out for all of the links in the transcript.
Then, we will be back with you again next week for our next episode, where we will be talking about is it better to learn from free or paid resources when you're trying to improve your FBA business? We will see you back here then.
[OUTRO]
[00:28:40] ANNOUNCER: That's all for this episode of The Full-Time FBA Show. Head over to fulltimefba.com/podcast, where you will find the show notes and links from this episode. While you're there, subscribe to our newsletter where you'll get several free downloads of our popular and helpful Amazon FBA resources. Now, take action on what you've learned today, so you can find success at turning part-time hours into a full-time income with Amazon FBA.
[END]