Nobody likes to lose money, but are you allowing profits to leak as an Amazon FBA seller? In today's episode, we discuss 5 more ways profits could be leaking out of your business and how to stop these profits from leaking.
We go into detail about what tools can help you know your numbers, and we discuss how procrastination makes you lose out on opportunities. We also help you overcome the potential fear of negotiating a better deal, explain the risks of using debt to run your business, and discuss how manually repricing your inventory leaks profits. Listen today to this episode of The Full-Time FBA Show!
Listen on the podcast player below.

Like what you hear? Tell a friend… and be sure to leave us a rating and a review. Here's how.
Key points from Episode 137:
Reminding listeners of the first 5 leaks discussed in a previous episode.
Leak one: not knowing your numbers.
The best tools can help you stay on top of your numbers.
Leak two: procrastination and how that makes you lose out on opportunities.
Leak three: not negotiating a better deal.
The many opportunities to negotiate lowers costs that you're not even thinking about.
Leak four: using debt to run your business and why it's risky.
Leak five: manually repricing your inventory.
Links and resources mentioned in this episode:
Right-click here and save as to download this episode to your computer.

The Reseller's Guide to
Pricing for Profits
Do you have a strategic pricing strategy for the items you're selling on Amazon? Your pricing game plan can determine whether your Amazon FBA business succeeds or fails.
Amazon (as a seller) has a pricing strategy… and successful third-party sellers have a pricing strategy. It's about time you had a tactical and calculated pricing strategy that will help take your Amazon business to the next level.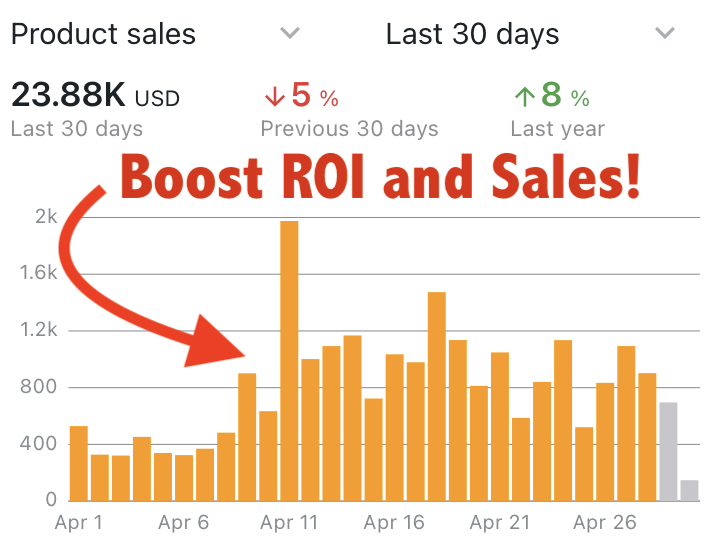 In The Reseller's Guide to Pricing for Profits, we'll help you craft and execute the perfect pricing strategy that will help you increase your profits while still consistently selling your inventory. With this course you'll be able squeeze more ROI out of every single items in your inventory. With increased profits you'll be able to grow your Amazon business faster and set yourself up for long-term success.
The course is a combination video course (3+ hours of training) and a 70+ page ebook. The videos and book both share the exact same content (so you can pick the format you most like to learn from). The course also comes with multiple bonuses at no additional charge!
As a special "podcast perk" you can use the coupon code PROFIT at checkout to save $10 off the cost of enrolling in The Reseller's Guide to Pricing for Profits.

Back to the main page for The Full-Time FBA Show


More Episodes from the Full-Time FBA Show podcast:
Don't miss an upcoming episode! Subscribe, download episodes, and review the Full-Time FBA Show:

Episode 137 Transcript: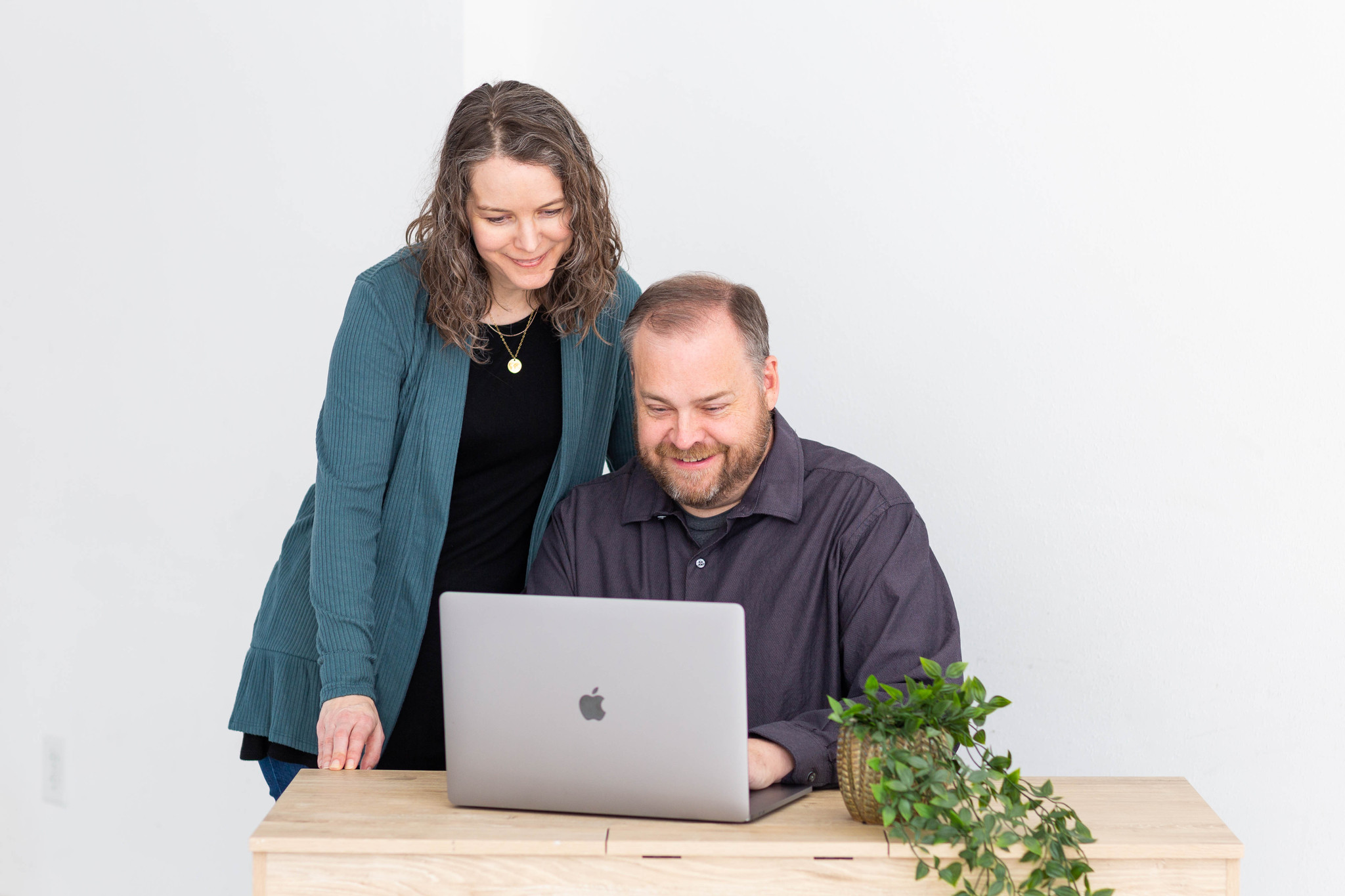 [INTRODUCTION]
[0:00:01.8] ANNOUNCER: Welcome to The Full-Time FBA Show. In each episode, it's our goal to help you turn part-time hours into a full-time income, selling almost anything on Amazon. Now, your hosts of the show, Stephen and Rebecca Smotherman.
[0:00:22.0] STEPHEN: Welcome to episode number 137 of The Full-Time FBA Show. Today, we're talking about five more major profit leaks for Amazon FBA sellers. Last year, we had an episode where we talked about five major profit leaks that are costing you money and not allowing you to make more selling on Amazon and we found five more, and to discuss that with you today is my wife, Rebecca, my cohost. How's it going, Rebecca?
[0:00:46.0] REBECCA: It's going great. Glad to be here, glad to talk about this topic because it's one that can really help, lots of sellers, including us if we stay on top of this, to make more money at your FBA business and we're always looking for ways to do that.
[0:00:58.3] STEPHEN: Absolutely. So, let's get right into this episode today on The Full-Time FBA Show.
[DISCUSSION]
[0:01:06.7] REBECCA: As Stephen mentioned, we had an episode of the show last year where we talked about five major profit leaks for Amazon FBA sellers. That was episode number 49, so if you want to go back and listen to that, you would find it at fulltimefba.com/49 and just to kind of give you a brief recap before we get into today's topic, before you go back and relisten to that one if you haven't already.
Those five leaks were storage fees, having to pay money for something that is sitting in an Amazon warehouse that could have sold already and instead of making money off of it, you're having to pay money on it. The second one would be not outsourcing so that you are not getting things done in a quick enough time and you are not moving your business along and scaling it at a pace that will improve your profits.
Also, not going back and rechecking to see to see if you can purchase old winners from your inventory again. If there is items that you could replenish in your inventory, you could be making quick money right there but you just haven't gone to check for that, that's the way that you're leaking profits from your business.
The fourth way that you can leak profits from your business is buying items that tank in price. If you don't check to see the historical data on an item to see that the item is currently priced incorrectly and if you buy that item to resell, it is not going to sell at the price that you want. That is a way that you're just leaking profits, you didn't do your work upfront to find out whether or not that item is leaking in price.
Also the fifth one, I feel like this is a personal accusation against me, not restocking your inventory fast enough, running out, being out-of-stock when you could be selling inventory at Amazon but you just haven't gotten around to placing that reorder yet, you're just leaking profits, you're missing out on easy money.
[0:02:49.6] STEPHEN: Yeah, so, if you're interested in the details of all five of those profit leaks, you can listen to the episode, fulltimefba.com/49 for that episode breakdown. But let's get into five more major profit leaks for Amazon FBA sellers and the first one is not knowing your numbers. It's been said before, I believe by Markus Lamonus, if you don't know your numbers, you don't know your business.
So this impacts your Amazon business in a lot of different ways when we're sourcing. There's people who are out there and just source it for inventory and just say, "Oh, I can sell this item on Amazon for three times as much as I can buy it for" and that's all they look at and while that might be true, you might be missing out on some other inventory that might have lower ROI but you're not really understanding the numbers of the Amazon fees and the potential profits that are there.
So, using a tool like Scoutify or the Amazon seller app might help you better know your numbers when it comes to sourcing and even knowing your numbers with your overall profitability. I mean, if you don't have a CPA who is able to crunch the numbers and help you understand your profitability or if you don't use a tool like Inventory Lab where you can find out what the profitability is of a particular store you're sourcing at or a particular category you're looking at.
Sometimes we think if we're getting payouts from Amazon on a regular basis, we're making money, right? Well, no, you need to know your numbers and you need to understand that and so your profits might actually be leaking out the back door. Is that a phrase, leaking out the back door? That sounds weird. But anyway, you might be losing out on profits just because you're not bringing in more than you are spending and so, knowing your numbers is a great way to plug up that profit leak.
[0:04:29.9] REBECCA: The second way that your Amazon business might be leaking profits is because of procrastination. Again, I feel like this is a personal attack on me.
[0:04:41.8] STEPHEN: What?
[0:04:43.7] REBECCA: I mean…
[0:04:43.5] STEPHEN: It's everybody. Everybody deals with this.
[0:04:46.0] REBECCA: Right, that's why you put this in here, it's because everybody else and not me. No, I know this isn't a personal attack but it feels like it because I personally feel like I procrastinate on things that I shouldn't be procrastinating on. Stephen doesn't get on my case about that. He's very kind and understanding but –
[0:05:03.1] STEPHEN: I'll get on your case later.
[0:05:05.5] REBECCA: No. Anyway, so procrastinating can really cause you to lose out on some great opportunities. This can range from just not putting it on the calendar when you're going to do your next sourcing trip and the next thing you know, a week has gone by and you haven't gone out there to find inventory and it's a week since you've been able to send in new inventory and so you're losing out on all of those days of new inventory going into the Amazon warehouse and new profits coming into your business.
Another way that you can be procrastinating is by not returning wholesale or emails. If you are working with suppliers who you either work with on an email basis or phone calls and you just don't get around to returning those until a week or two later, you're missing out on opportunities where you could be purchasing inventory to resell, setting up a great but new account, following up on an already existing account and that's ways that you could just be leaking profits instead of scaling your business and keeping your inventory turning on a regular basis, you're missing out.
You could also be losing money by just not prepping inventory that you've already purchased. This is something that you've purchased the items, they're sitting there in your office and you're just really busy with so many other things that days go by and that inventory is just sitting there staring at you, saying, "Send me to Amazon, I'm sitting here waiting for you to send me in so that I can be making you money" but you just don't ever get around to it because that's not your favorite task.
So, moral of that story is, get somebody else to prepare inventory because then, you don't have to procrastinate it. I don't know, that sounds like a topic for another podcast episode. If you're procrastinating certain things, maybe you need to get somebody to help you with it and not just stop procrastinating.
[0:06:53.7] STEPHEN: Absolutely.
[0:06:54.7] REBECCA: Either way, procrastination is going to cause you to lose money.
[0:06:57.1] STEPHEN: Another profit leak is not negotiating a better deal. Now, when it comes to like garage sale sourcing, most people feel pretty comfortable asking for a better deal. If the item is 10 cents, you're not going to be like, "Hey, can you take a nickel for this?" But you know, if you're buying like a set of books or board games or something from a garage sale, most people are comfortable asking for a deal but you can actually do the same thing at retail stores.
I mean, I've been in retail stores before where I have asked to speak to a manager or a section leader and just say, "Hey, if I take everything off this shelf" or if I buy multiple items together, as long as it's worth it to them to move items, some of them will have markdown money available that their corporate has given them a certain amount that they can lower the prices on and they might be able to give you a deal.
I know one time, we were at a Walmart and we saw a bunch of Lego's that we wanted to purchase but they just weren't profitable enough for us but I asked the toy section leader if they had some markdown money and if they could lower the prices a little bit more and we were able to get a deal where we were able to purchase it and buy items at a lower cost that gave us that ROI to make it worth our time and effort.
I know it's not everyone's personality to negotiate but stores get it often and it doesn't hurt anything to ask. And if you're scared, go practice on doing some garage sale negotiating until you work up your nerves to actually do it with a retail arbitrage opportunity. Online arbitrage, not really much of an opportunity to negotiate but with wholesale there is.
I know anytime I am getting a big wholesale order ready, I always send an email, "Hey, do you have a coupon code? We have a sale coming up, maybe you can help me get a deal if I spend this much money?" or whatever on our order. It never hurts to ask and –
[0:08:42.4] REBECCA: Or how can I get free shipping?
[0:08:43.7] STEPHEN: Yeah, absolutely. That is another good question to ask and so the more you're able to save off of your order, the more ROI you're going to get and the more money you have to reinvest in other inventory. So not negotiating a better deal is a way you might be leaking profits.
[0:08:57.0] REBECCA: I will interject that on the overall price, it is hard to get a discount from OA but it's possible and it's also possible to get free shipping if you don't already have it. If there's a chat, a live chat right there on the page when you're making an online arbitrage purchase, if you don't already have a coupon code or you don't already have free shipping, it never hurts to just pop into that live chat and say, "Hey, I am about to make my purchase. Are there any active codes that I am not aware of?" or "Can you give me a code?"
[0:09:25.2] STEPHEN: Absolutely, that's a really good point.
[0:09:26.9] REBECCA: All right, so the fourth way that you could be leaking profits in your Amazon business is if you are using debt to purchase your inventory or run your business in some other way. Now, this is a topic that we have gotten into in the past. We have pretty strong opinions about this and anytime we bring it up, we get some strong opinions back in response.
So just know that this is a topic we have put a lot of thought and care into how we personally use it in our business and how we also talk to our listeners and those who have been our students in our courses. If you want to listen in more detail, you can go to fulltimefba.com/113, episode 113, we go into this topic.
But when we talk about debt, we're talking about taking out Amazon loans, any other type of loan, taking out a line of credit, using a credit card, anything like that where you are using money that is not yours, that is not cash that you have on hand to purchase inventory or make whatever other purchase for your business.
We have just found that this is a very risky way to run an Amazon business and part of the reason why it is risky is that people can lose profits because they're just not paying attention to how they are actually paying for that debt in various ways when they are using it and the most obvious one is when you are accruing interest.
If you are having to pay interest on a credit card or other type of loan, that is profits that you are not making. You are paying somebody else to use their money when you use debt and if you have to pay interest on a credit card purchase because you don't pay it before that interest goes into effect, then that is money that you are not making back on those purchases.
A lot of times, you could just be completely wiping out any ROI from your profits from Amazon disbursements by having to pay that interest. Overall, it's risky for a variety of other reasons that we won't go into here to use debt because you could end up in a lot of trouble if you aren't able to sell that inventory.
Just in general, debt is not a wealth-building tool. Using cash to make purchases and then growing that cash over time, it's slower. We understand that there are ways that people would say they "leverage debt." We understand how all of that works but it's just risky and also, if you are not just super careful, it leads to leaking profits out of your business, so we do not recommend doing that.
[0:11:54.3] STEPHEN: The last way that you might be leaking profits from your Amazon business is by manually repricing your inventory. Most people when they reprice their inventory, they are doing it when they are sending in inventory, a box of inventory to Amazon. They make their price, the item takes about a week to get to Amazon and go live and by that time, your prices are probably not competitive anymore.
There might be even competitors that have come in and the price is actually lower and it is going to take forever for you to sell or maybe your competitors have sold out and you are now the lowest price by a significant amount and you would actually be more wise to have your prices automatically updated to be raised to the next highest price. And so manually repricing is a time when you're leaking profits and you could be leaking a lot of profits.
In fact, I can imagine how much more money we could have made if we had signed up for an automatic repricer sooner in our Amazon business because we held out for a really long time and our prices just weren't optimized and we've missed out on a lot of opportunities to make money, to get that money back faster, to reinvest it in more inventory to kind of snowball our profits by being able to sell it faster at a more optimized price.
So manual repricing, if you are just doing it, if you have over 50 skews, I believe that you are just really missing out on an amazing opportunity to sell your items even faster with optimized pricing. So with that, I want to let you know and remind you that just last week, we launched a brand new course, The Reseller's Guide to Pricing for Profits. Pricing is very important and if you're just pricing your inventory one time when you send it to Amazon, you are missing out on higher profits while still continuing to get faster sales.
So our course is, The Reseller's Guide to Pricing for Profits, price your Amazon inventory for higher profits and faster sales, you can find out more about it at fulltimefba.com/pricing. The course is a combination of eBook and video course. The content and both the eBook and the videos are about the same and so three hours of video content, 60 plus pages of eBook where my wife and I will walk you through picking the perfect price to win the buy box, how to understand seasonal pricing for higher profits.
How to avoid prices that tank, how to respond if the prices do tank of your competitors, how to decide whether to lower your price or you should hold your price. A lot of advanced pricing strategies and so much more. We got some bonuses too including a bonus on how to fix high price alerts, how to restore a suppressed buy box, and multiple repricing rules that you can use. I will give you my double-year sales.
My liquidation repricing rules in case you just want to sell your items as quickly as possible and other pricing rules and so much more. You can find out more about it at fulltimefba.com/pricing and actually tomorrow, the coupon code expires. So if you are listening to this on when this podcast drops, you want to make sure you take advantage of the launch coupon code, fulltimefba.com/137 is our show notes page, which we will put the coupon code.
If you're listening to this after the launch coupon code expires, as a podcast perk, I will include a coupon code for you as well. It won't be as big as the launch coupon code but it is still money that you can save. So no matter when you listen to this, fulltimefba.com/137 to get a coupon code for this course, The Reseller's Guide to Pricing for Profits.
[0:15:14.6] REBECCA: So what I hear you say is we have a bonus way that you could be leaking profits and that's by not using coupon codes to buy courses that help you for your Amazon business.
[0:15:23.4] STEPHEN: Absolutely, that's perfect.
[0:15:24.0] REBECCA: Use the coupon code to buy a course. Ours or somebody else's.
[0:15:27.0] STEPHEN: Absolutely, love that.
[CLOSING CONVERSATION]
[0:15:31.4] REBECCA: Well that's all we have for you today on this episode of The Full-Time FBA Show. As a reminder, as always, you can find the show notes for this episode on our website, fulltimefba.com/137. This is episode number 137, all of the links that we have mentioned in this episode along with the transcript can be found at that link, fulltimefba.com/137.
[0:15:53.6] STEPHEN: Next week on the show, we are going to be talking about sourcing hacks to find more inventory. You want more inventory? Show up next week on The Full-Time FBA Show.
[OUTRO]
[0:16:05.7] ANNOUNCER: That is all for this episode of The Full-Time FBA Show. So head over to fulltimefba.com/podcast, where you will find the show notes and links from this episode. While you're there, subscribe to our newsletter where you'll get several free downloads of our popular and helpful Amazon FBA resources. Now, take action on what you have learned today so you can find success at turning part-time hours into a full-time income with Amazon FBA.
[END]